Emmy Pascoe and Chris Hass wanted their big day to be "categorically simple"—sunshine and flowers, good food and drinks, friends and family. "Just love, no fluff." To honor their late dads, they wed on Father's Day, and to keep it low key, they held the celebration in Chris's mother's Chevy Chase back yard—"home to some of the most beautiful gardens"—with dinner on the patio. The result was a sweet ceremony and an impeccably catered al fresco dinner party for 17.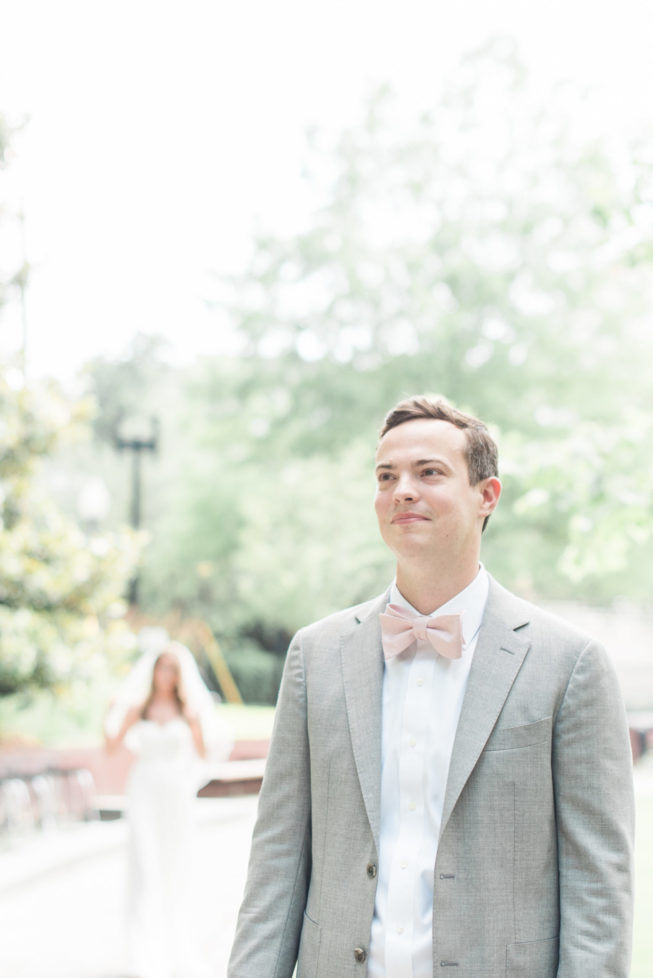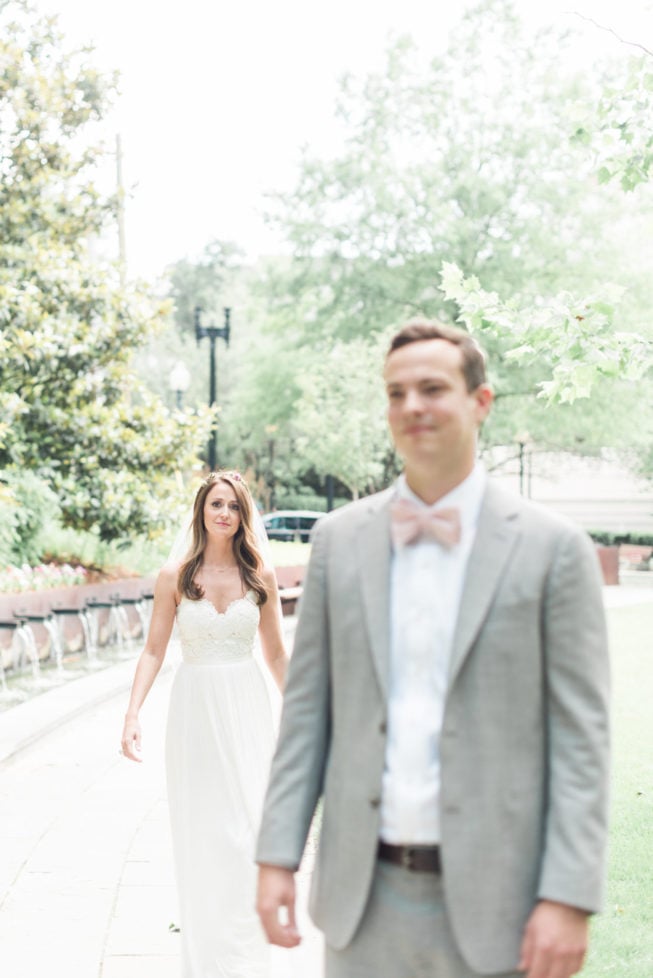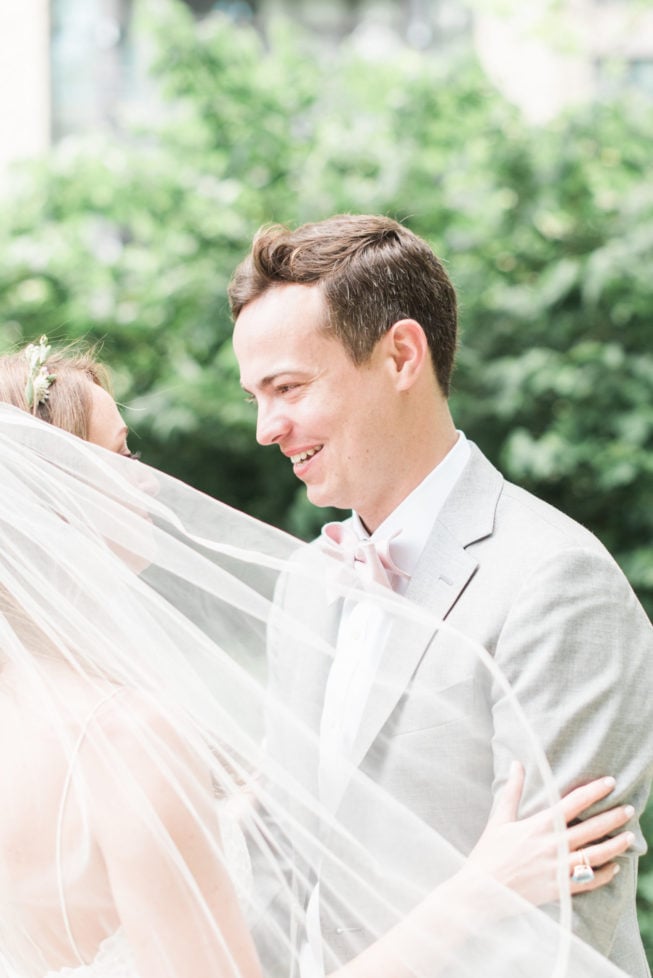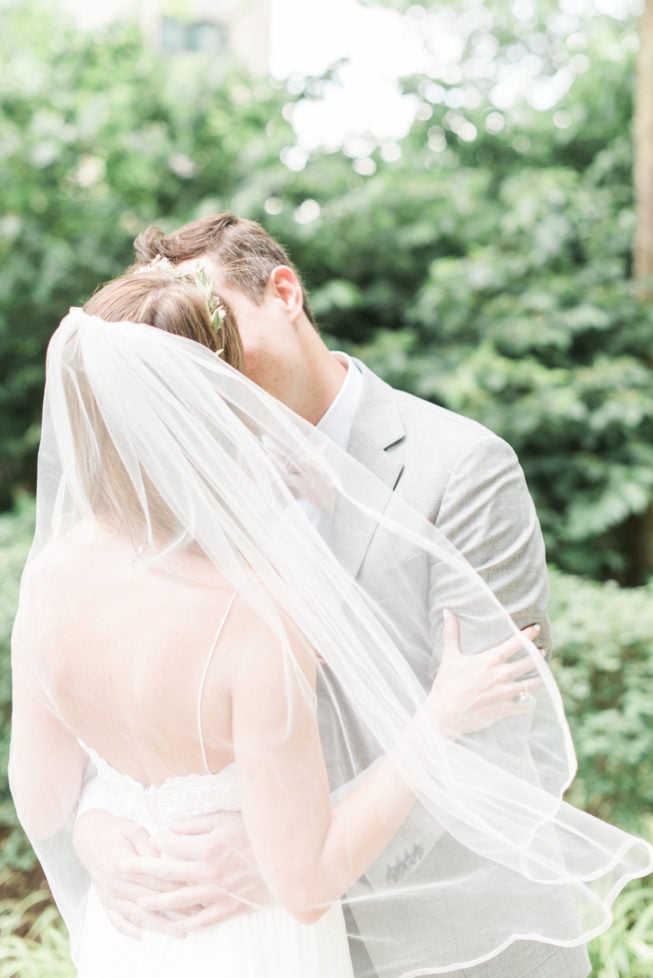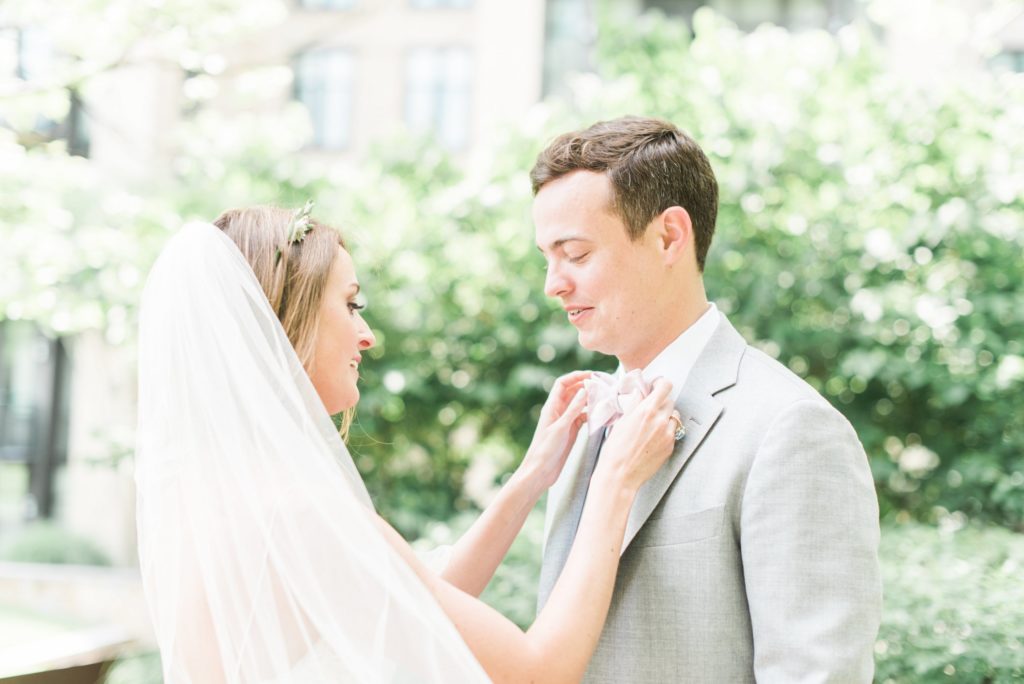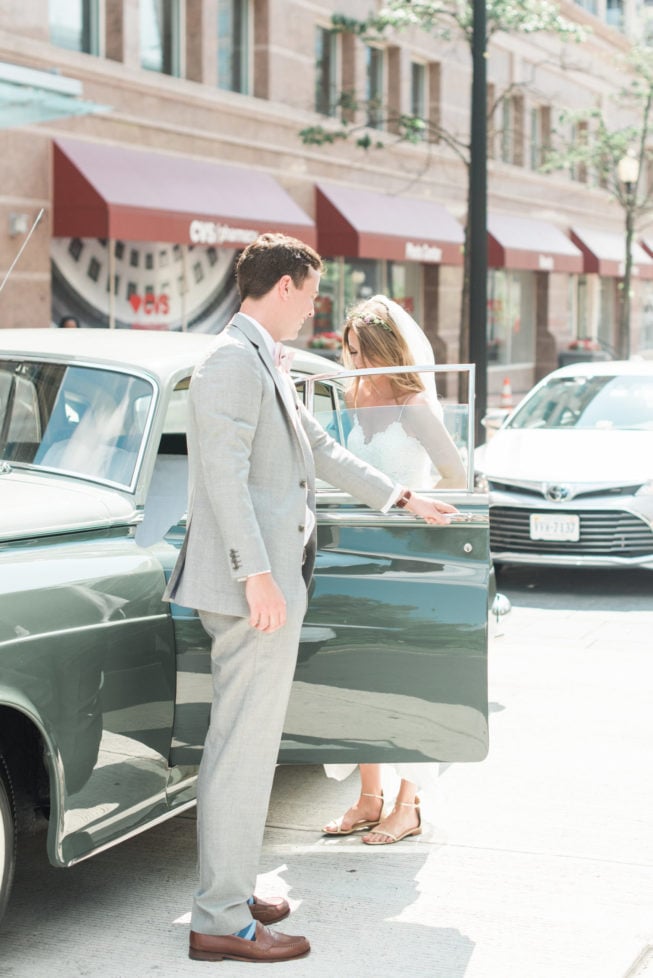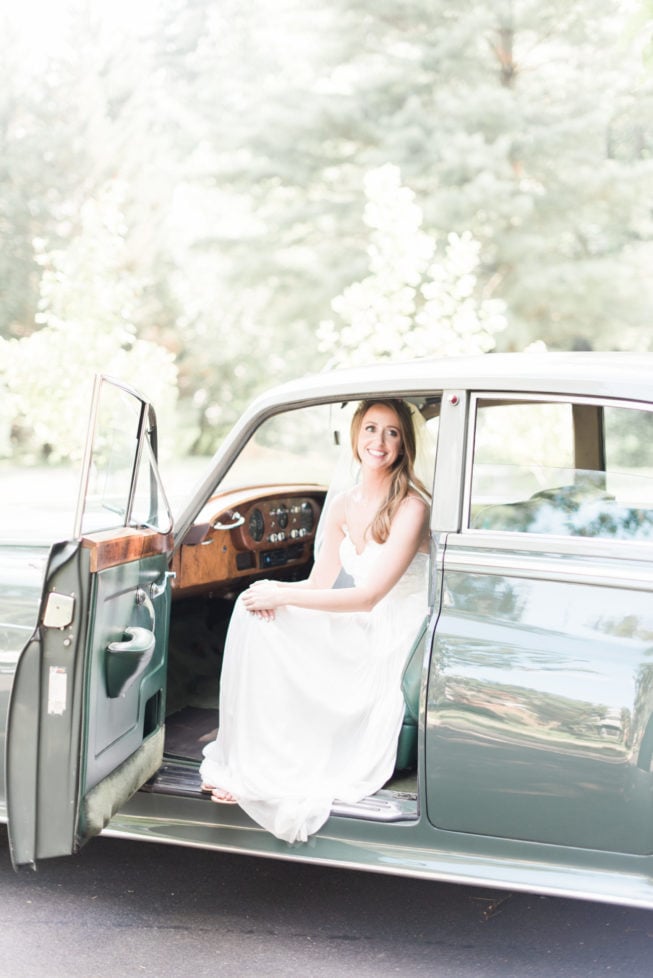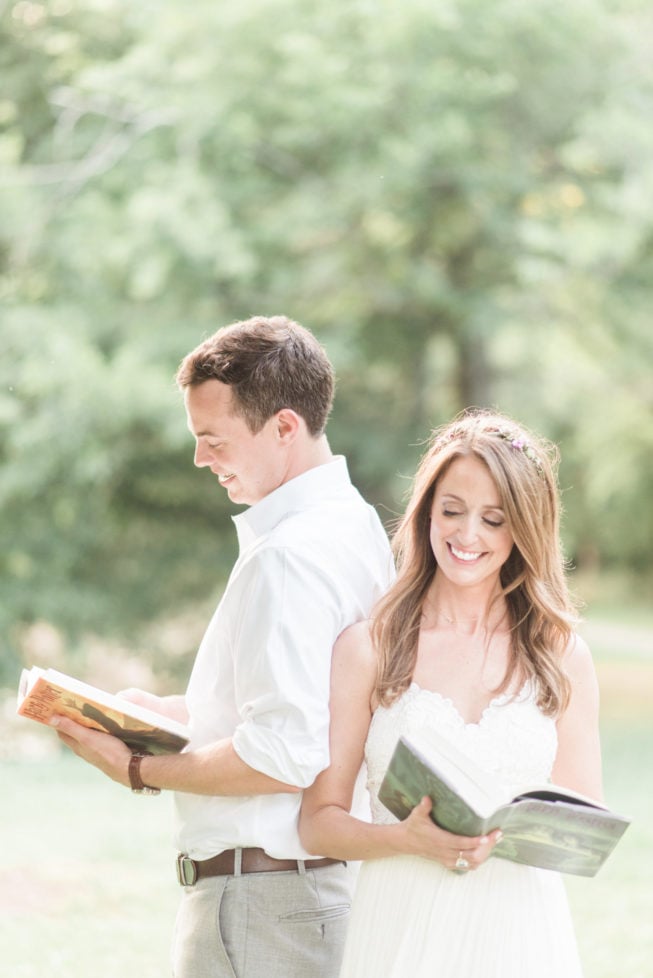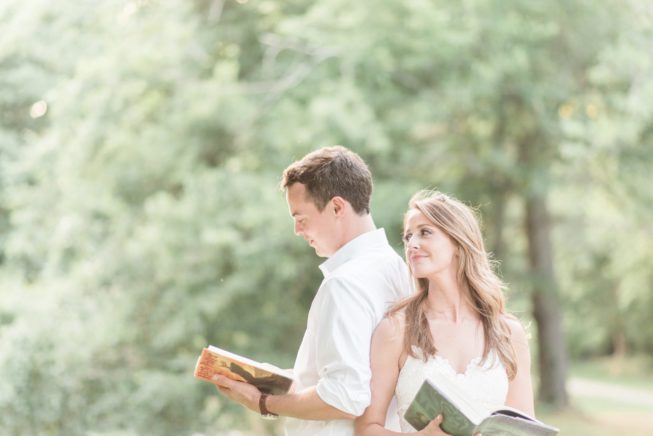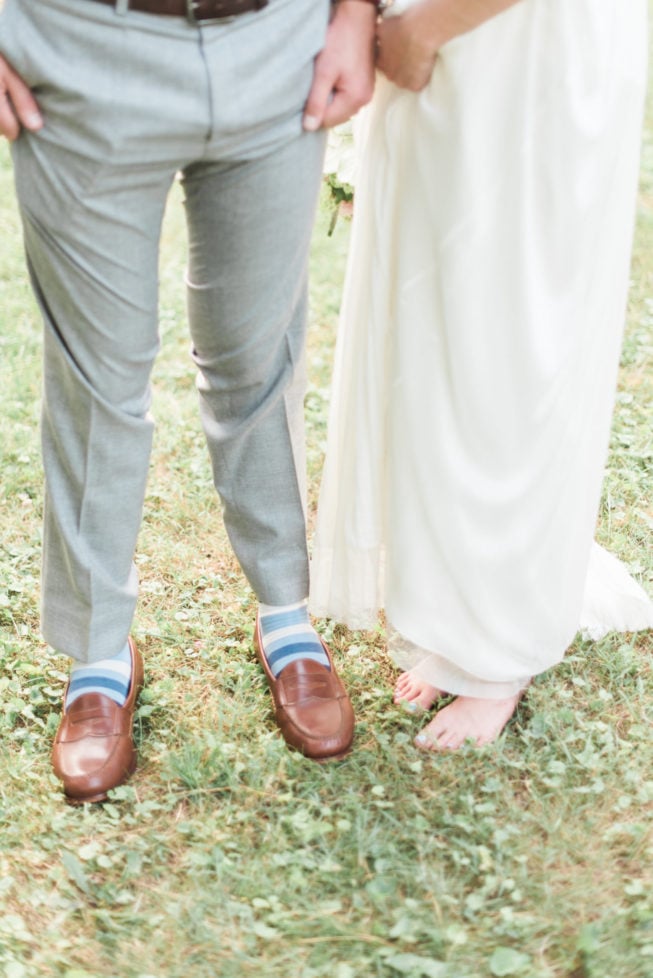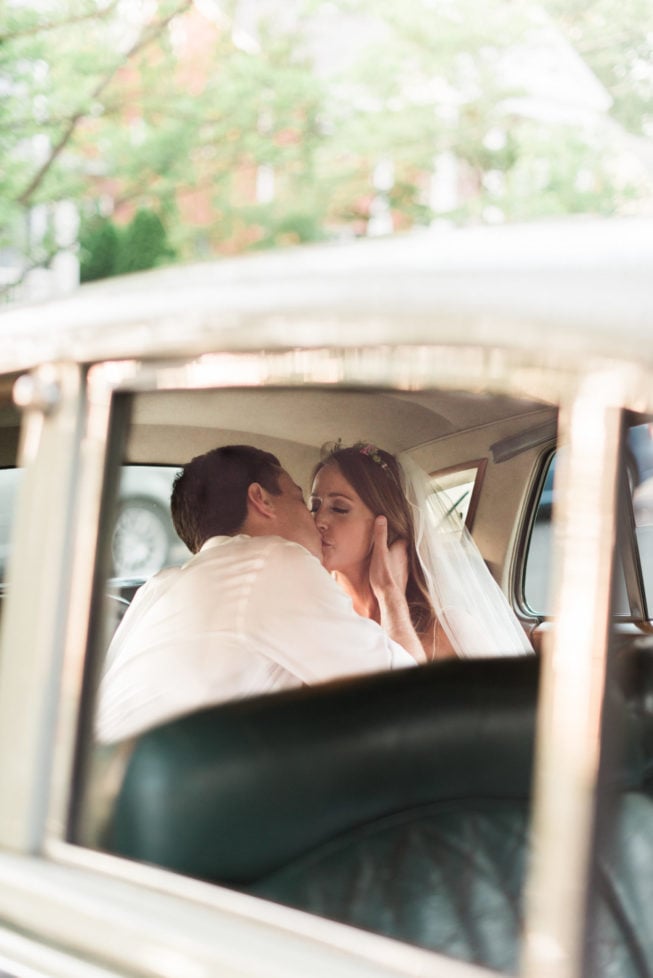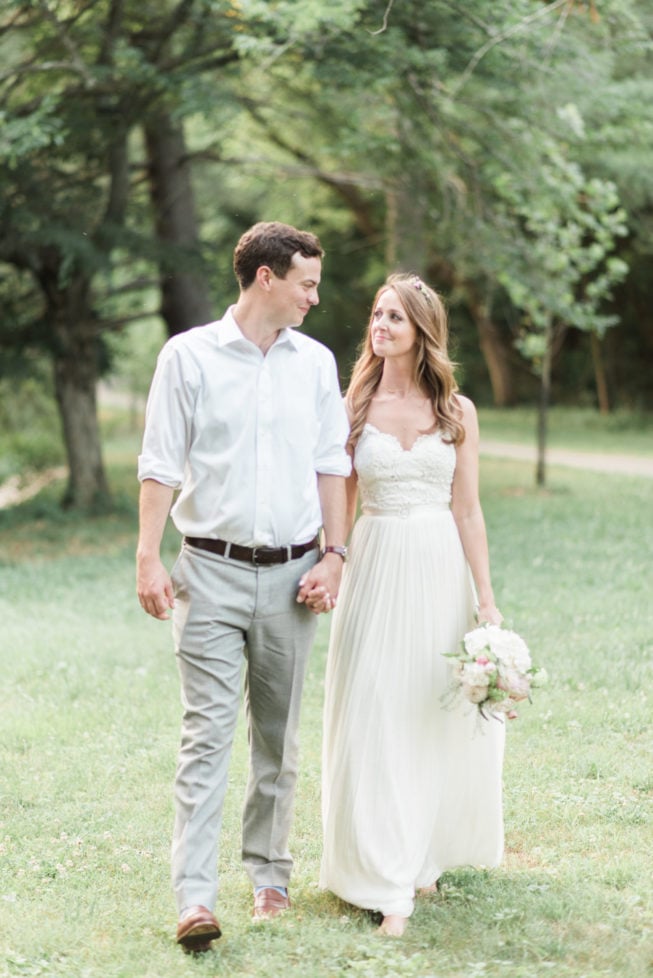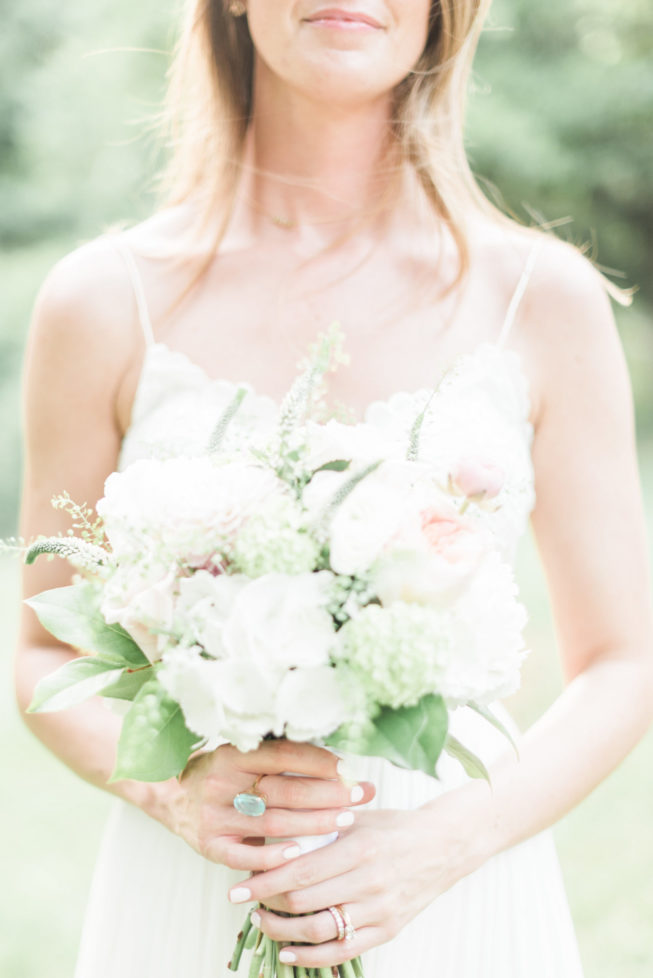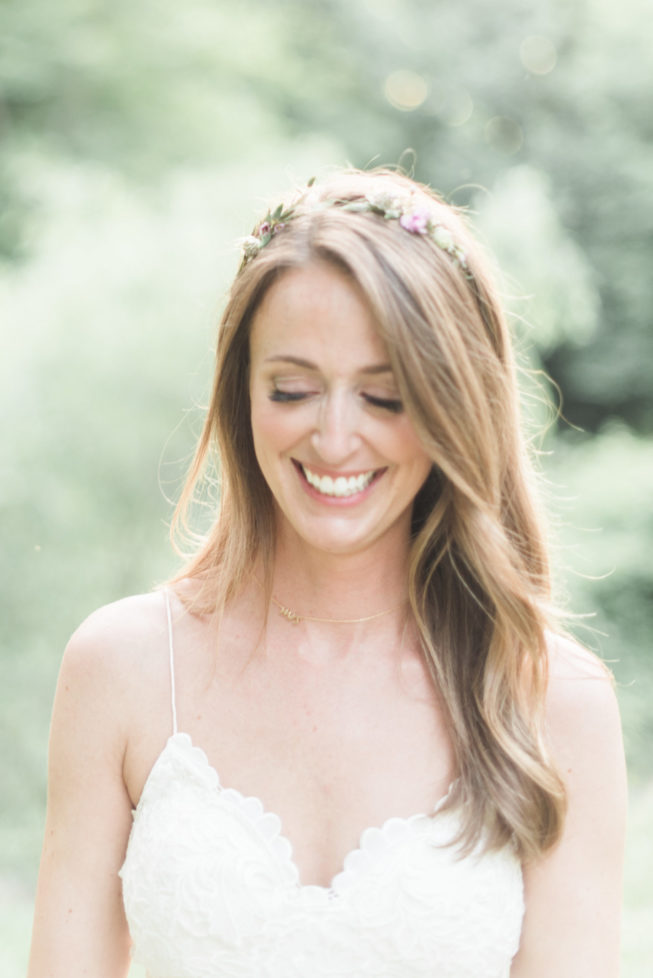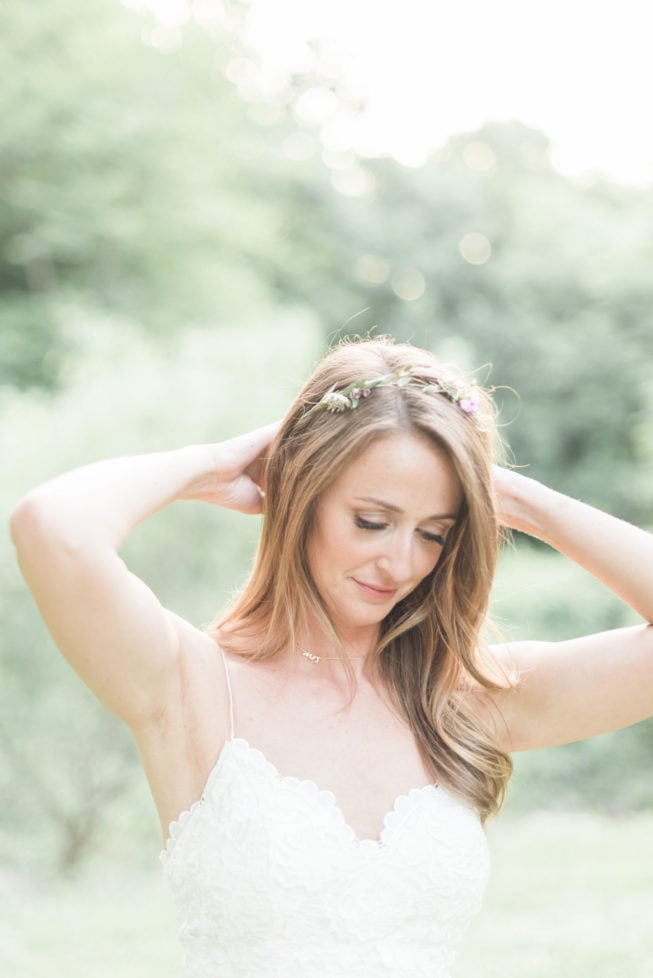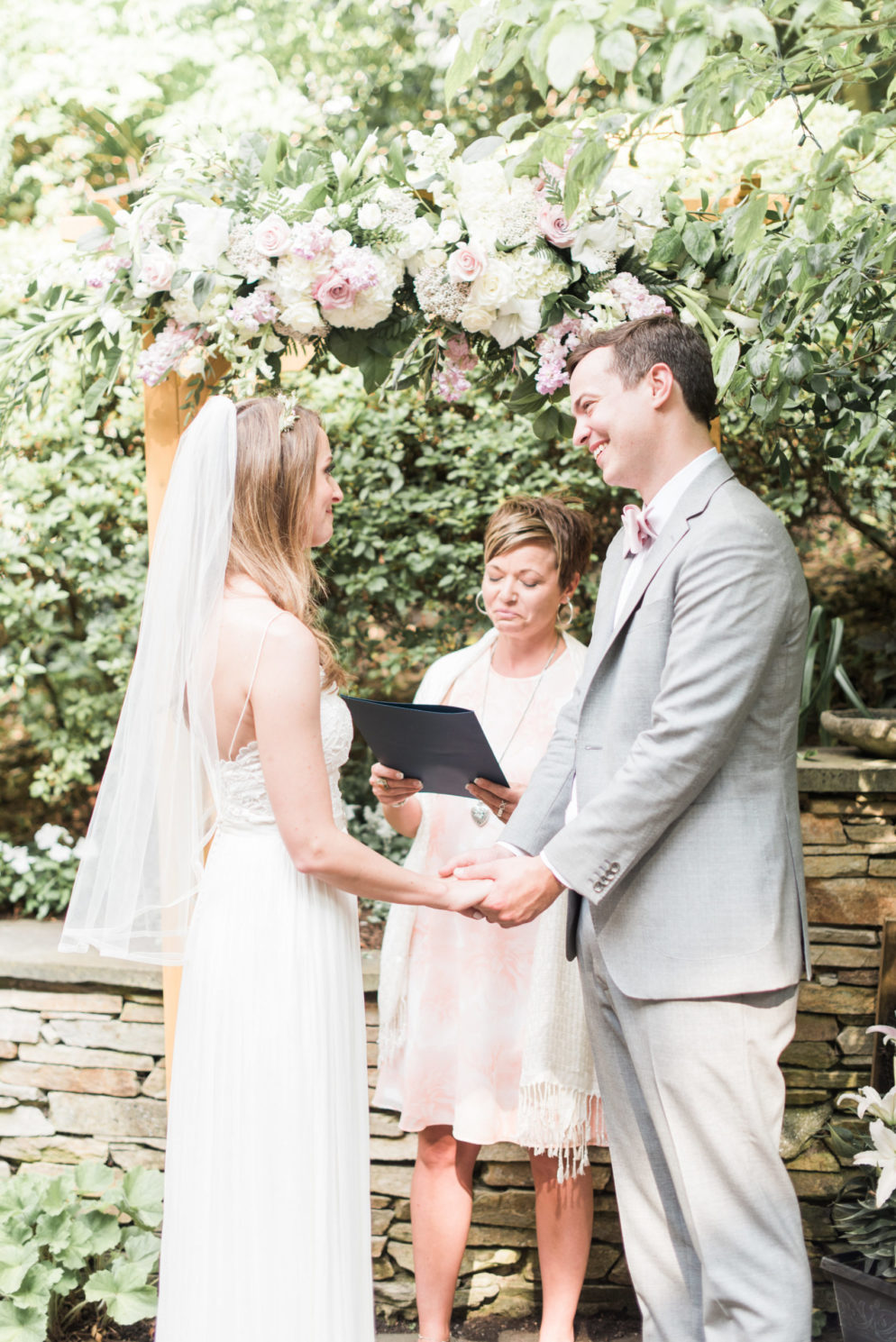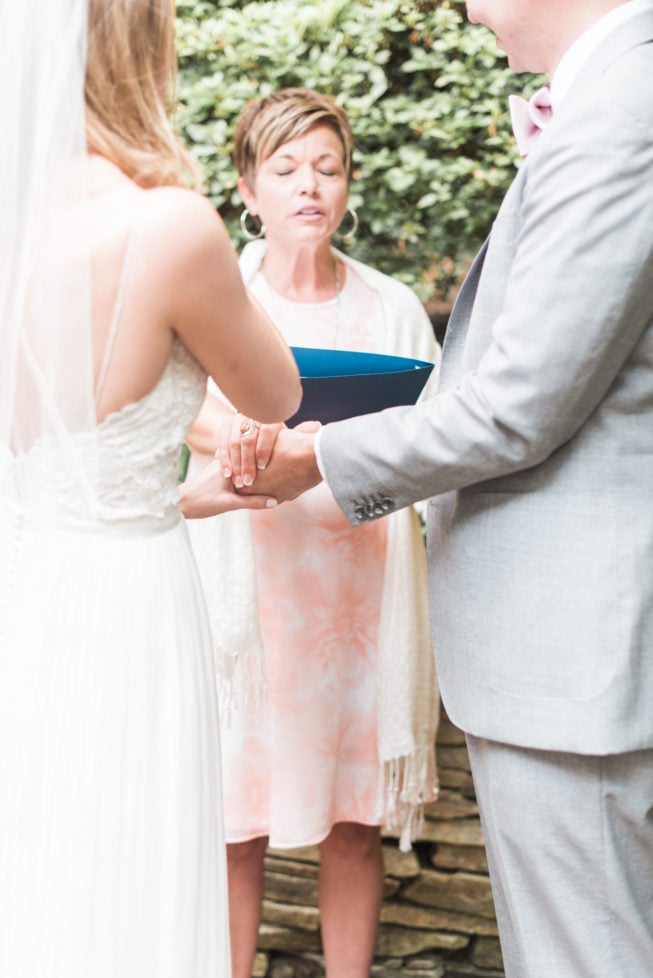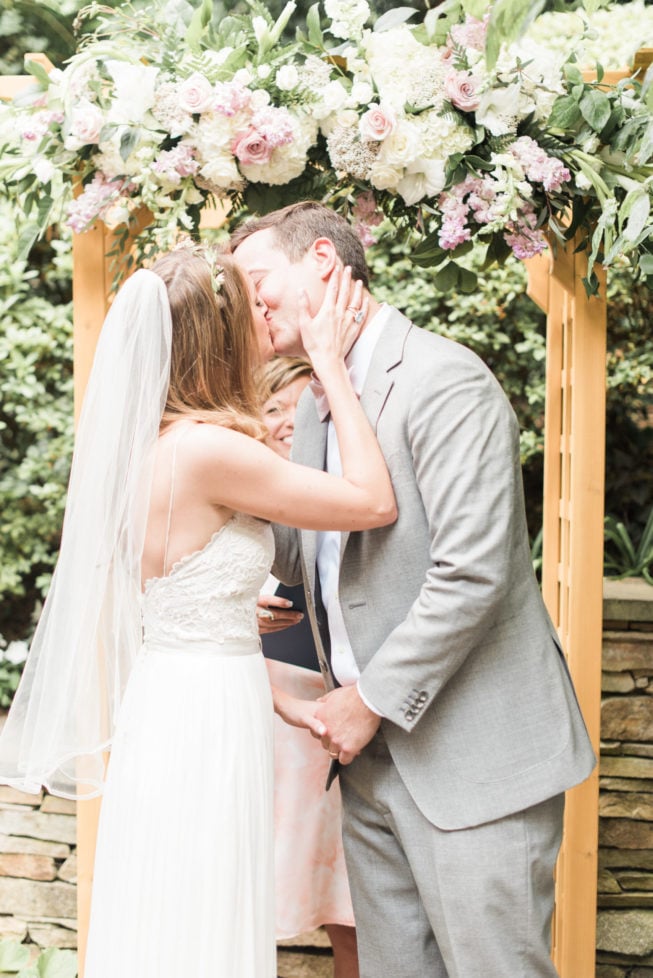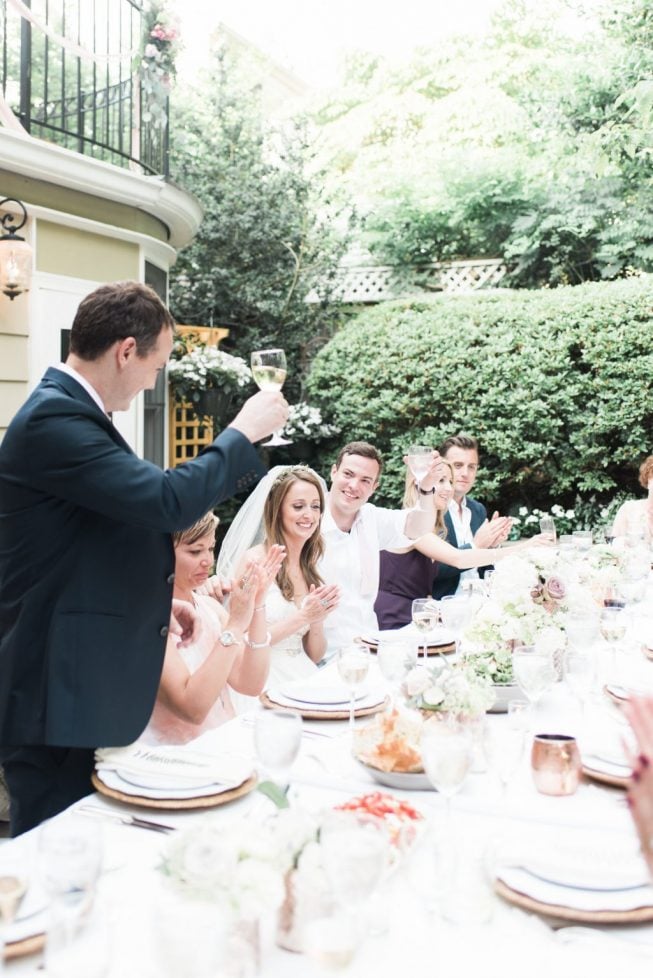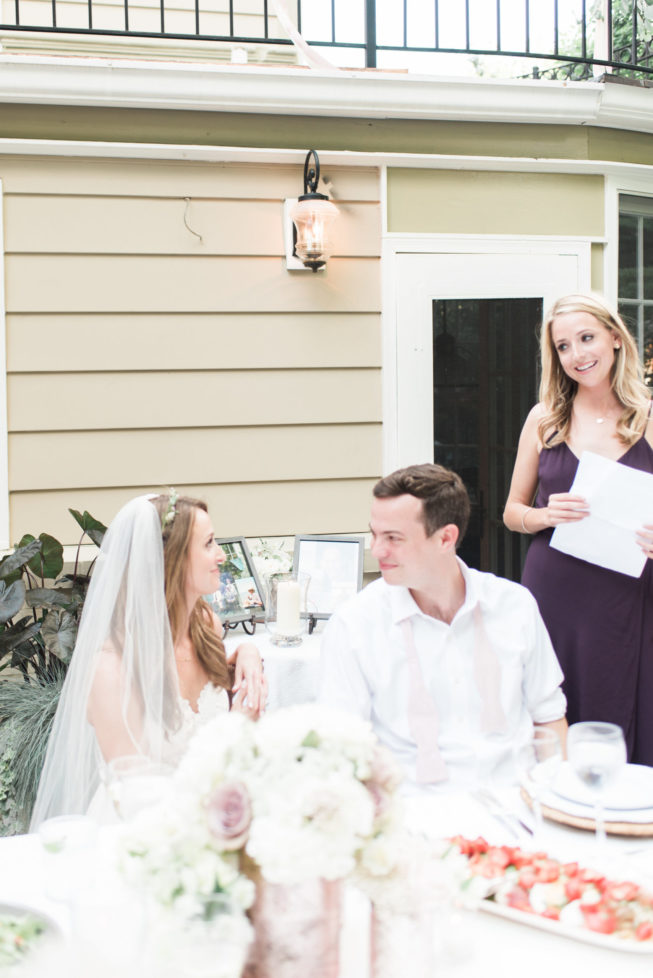 What they prioritized: Food and drink. "The best thing we did was go high-end with our caterer," says Emmy. Through Susan Gage Caterers, they worked with a coordinator to help plan, and had two servers who also set up and broke down the space.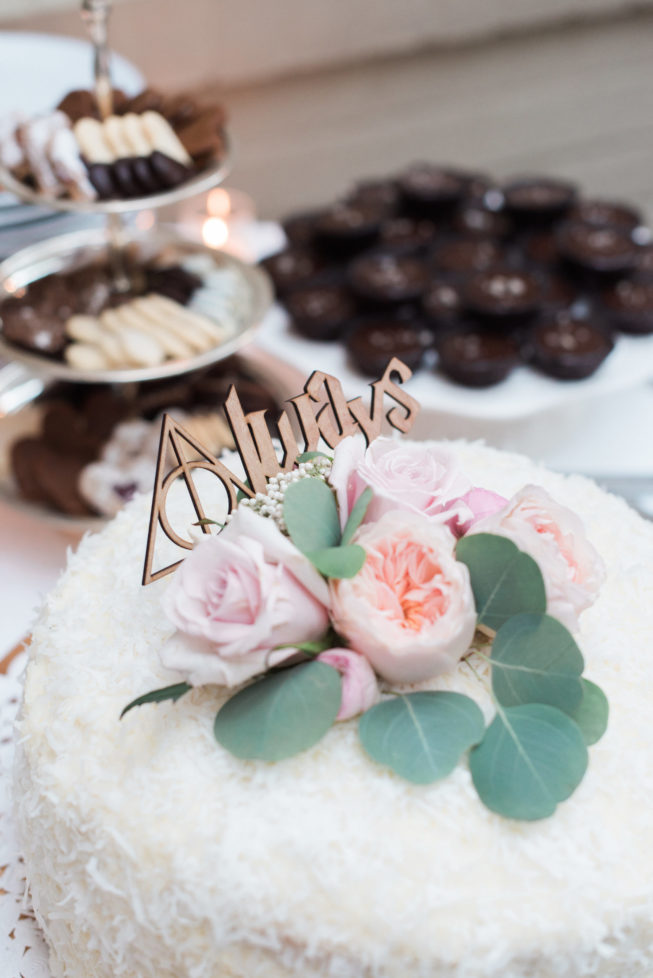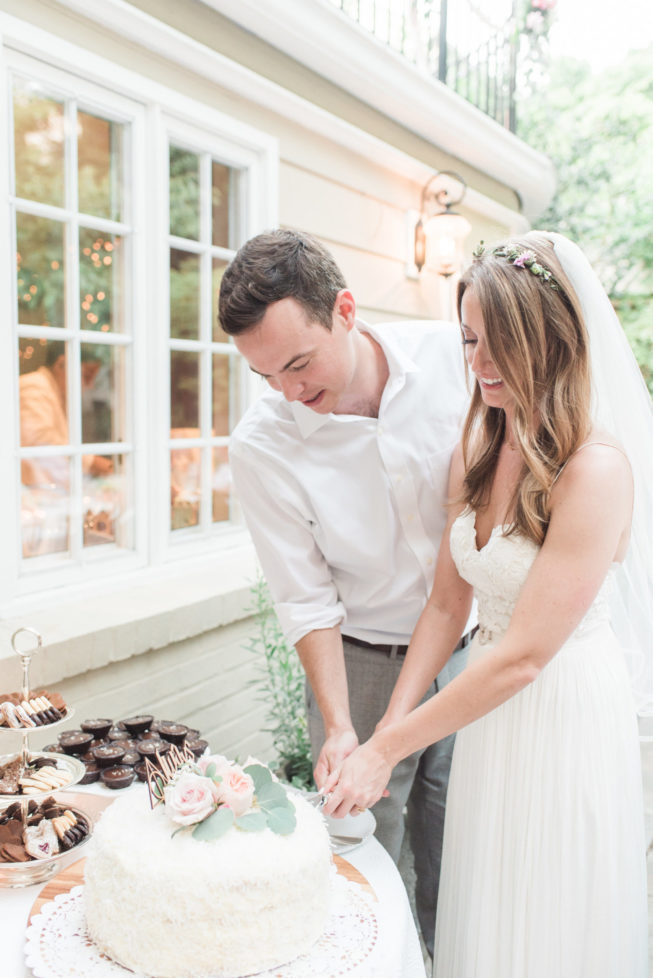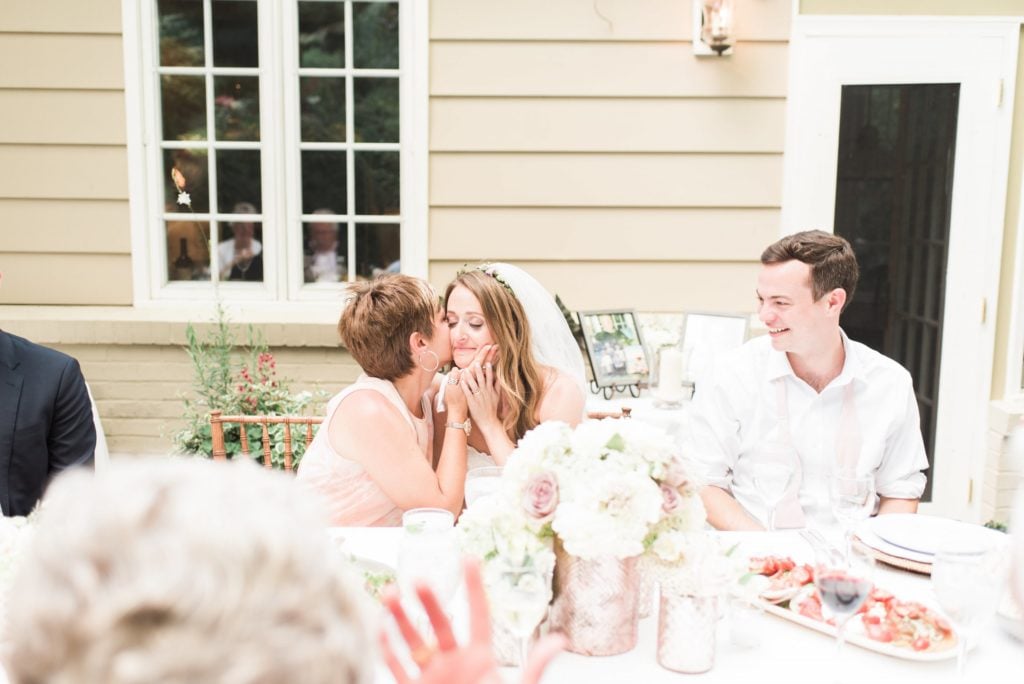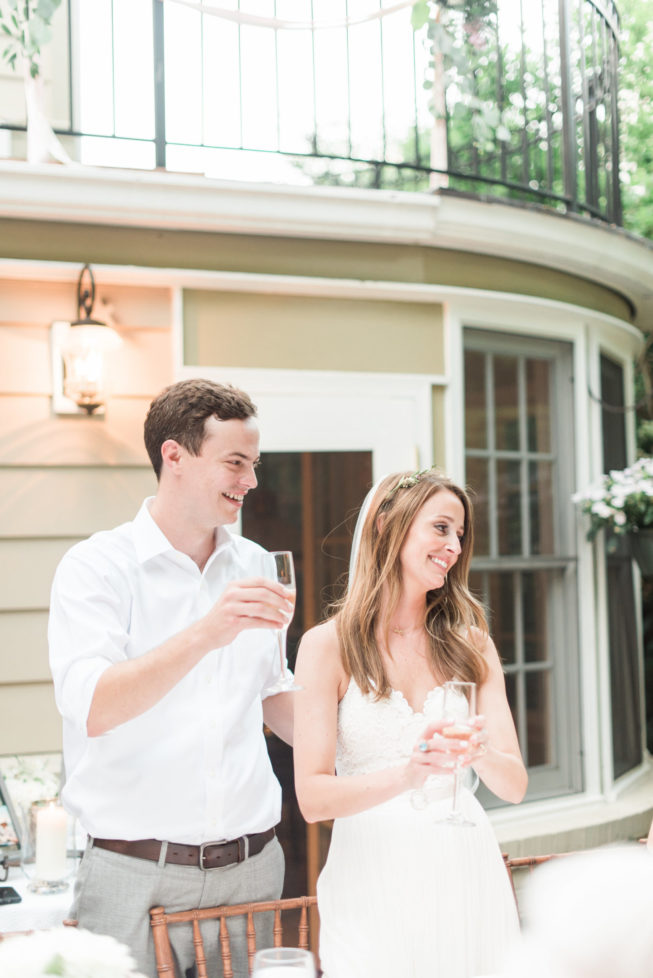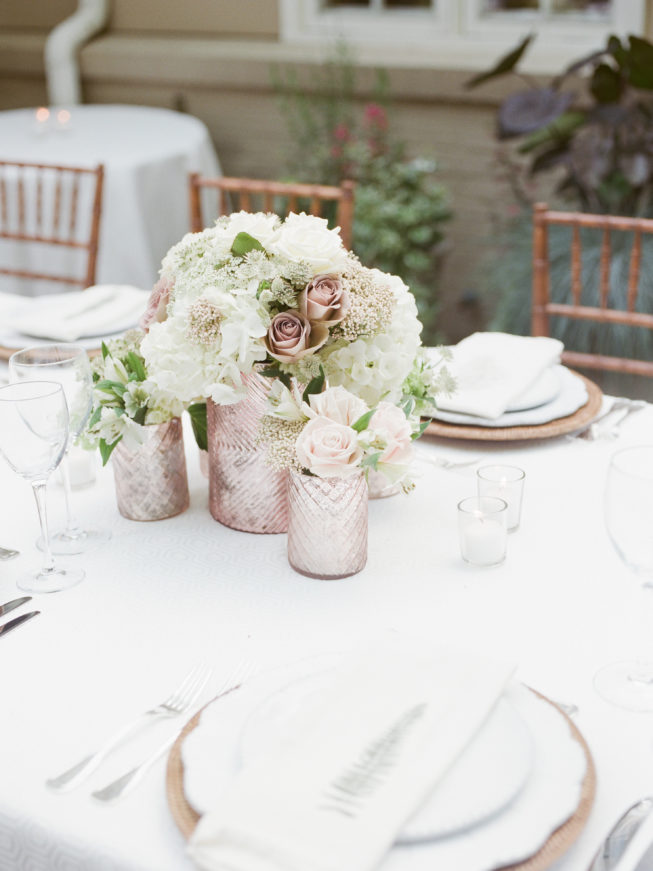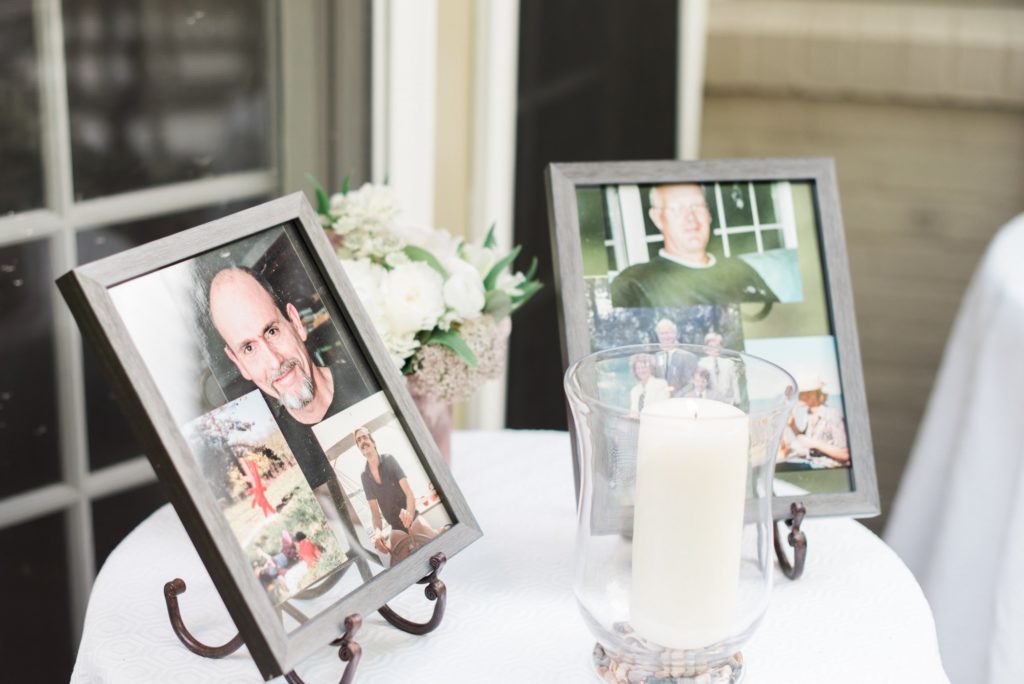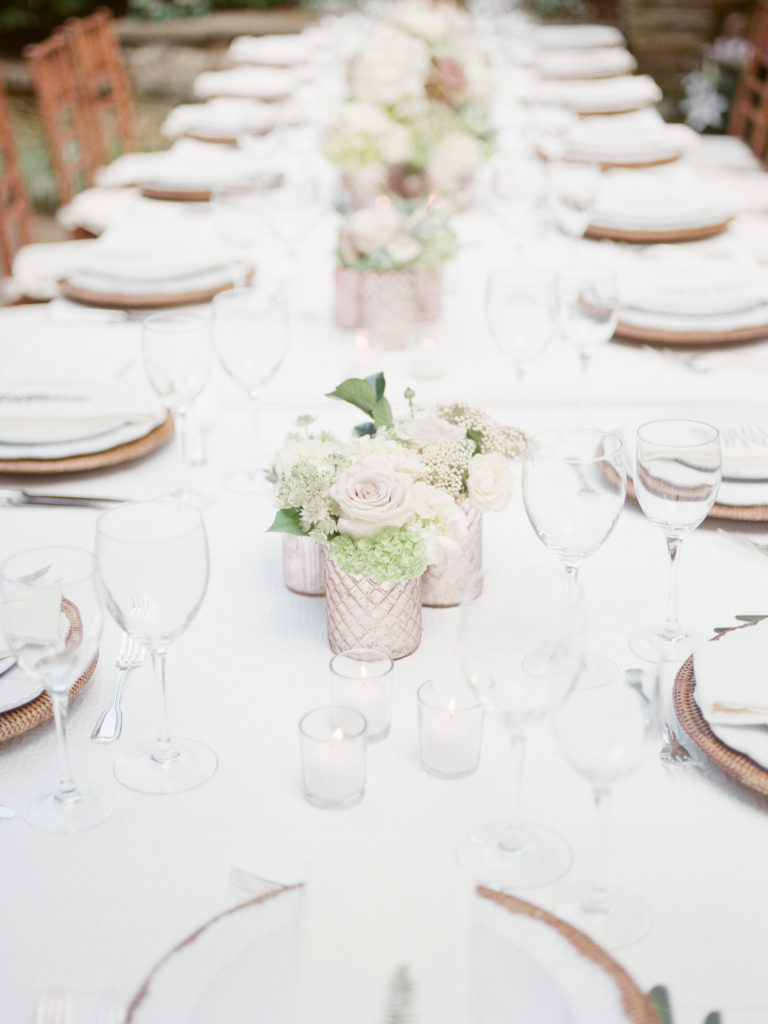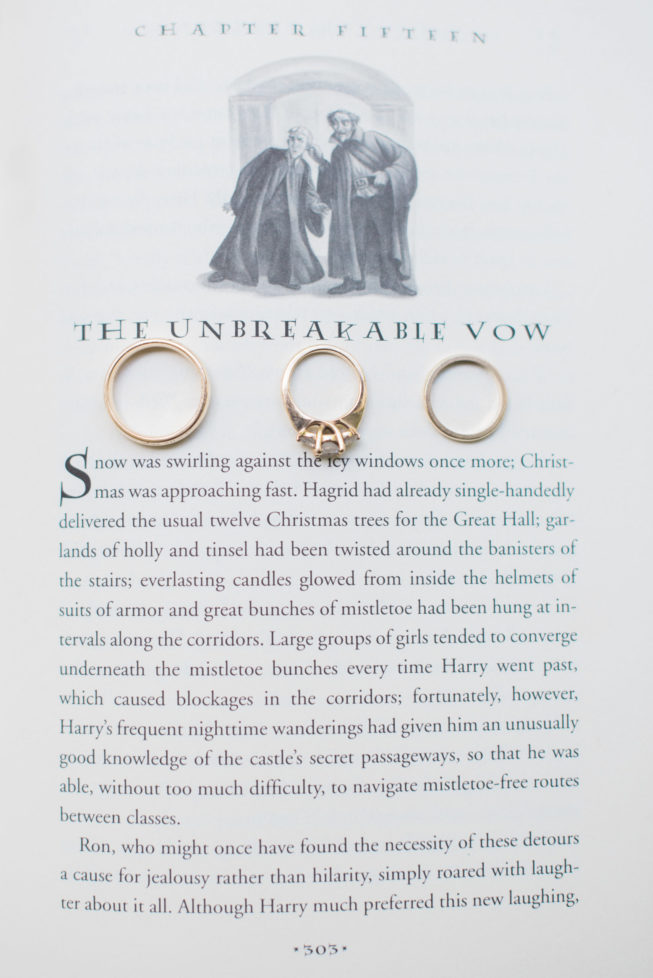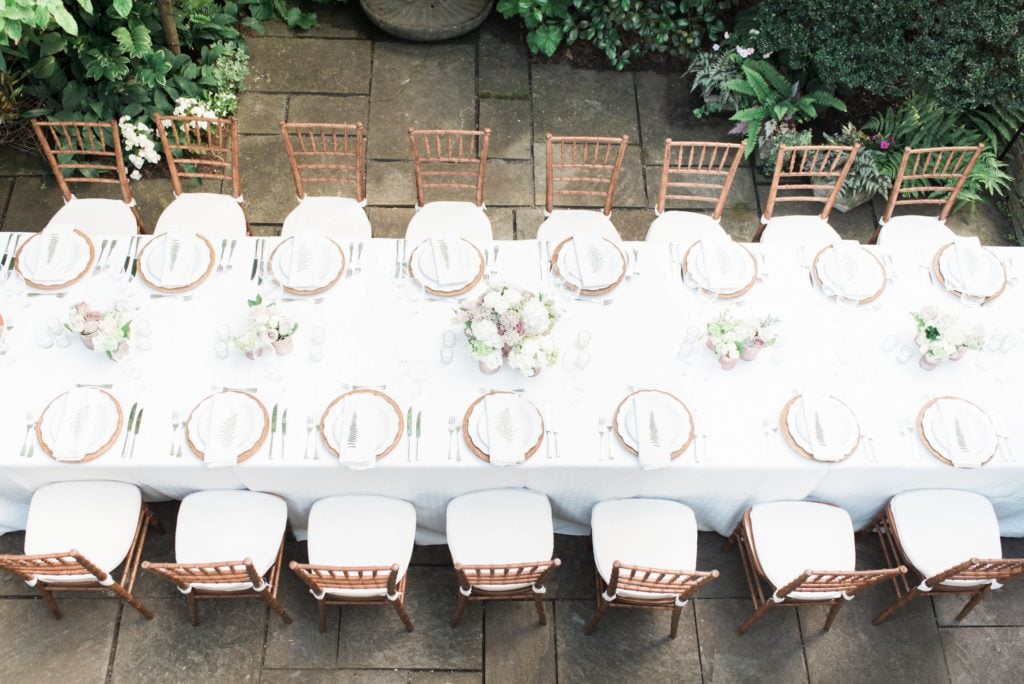 What they skipped: Paper invitations—they made phone calls instead; elaborate entertainment—an acoustic guitarist played their favorite songs; a big bridal party—their siblings (one each) were the attendants; and a bakery cake—Emmy, with Chris's mom and aunt, made a four-layer yellow one with coconut cream cheese frosting. The couple also scrapped the typical wedding-day schedule: they went from their "first look" to cocktail hour. "There I was in my wedding gown, eating olive tapenade and signing our marriage certificate while chatting with my groom and our guests," says Emmy. "Around 5 pm my sister said, 'Should we get the ceremony started?' Everyone took their seats and we had a wedding!"
Photography: Luck & Love Photography | Floral: Park Florist of Takoma Park | Dress: BHLDN | Tailoring: Green and Blue Studio | Landscape Design: Bob Rhoades
For more offbeat wedding ideas, check out the full story from our Winter/Spring 2018 print issue.