Pad Thai and drunken noodles may have defined American Thai cuisine in the '90s, but in the last decade, sweet gave way to spicy, and it's the food of the country's northeastern region that became most captivating. Just look at Little Serow, in Dupont Circle. It's been open six years, and folks still regularly ditch work early to line up for a good tongue-scorching. (The northeastern strain of Thai cooking is notoriously fiery.)
The latest entry in the genre is Esaan, a snug, succulent-lined dining room in a homey McLean strip mall. (My first visit included a Callista Gingrich sighting in the parking lot.) The kitchen makes magic with a trio of mainstay ingredients: fresh mint, lime, and pungent fish sauce. There are chilies, too, and servers will oblige if you ask for dishes "Thai hot," but this is one place that isn't about proving just how much you can handle.
Load up on the salads—all showered in plenty of mint and lime. So many are terrific that it's nearly impossible to choose. Should you go for smoky hunks of pork shoulder ($18) or threads of green papaya done up with salted egg ($12)? Delicate shrimp ($18) or meaty mushrooms ($12)? If you order just one, make it the fried-chicken version ($15)—the crunchy bird soaks up the spicy-sour dressing and is set off with red onion. Use the basket of purple-tinted sticky rice to scoop up each bit—especially if it includes a dusky-red dried chili.
You can find these types of salads at many Thai spots around town—northern and not—but the ones here are standard-setters. The rest of the menu offers many shareable dishes that you'll find only at Esaan. There's a deconstructed fried rice ($18) that you mix at the table—components include fermented shrimp paste, pork sausage, and green mango—until it becomes a sweet and smoky marvel. A soothing lemongrass-scented soup ($18) is enriched with pork cartilage. Glassy bean-curd noodles ($18) are threaded with crumbled pork, doused in lime, and difficult to stop eating. Instead of the ubiquitous summer rolls, there are superior rice-paper wraps ($8) bursting with cabbage, basil, egg, tofu, and cucumber.
The star entrée isn't the Crying Tiger steak ($18, merely good) or the grilled pork shoulder ($16, tough and relatively blah)—it's a whole fried rockfish (market price), scored into easy-to-fork bites of meat and showered with cashews and a julep's worth of mint.
"Do you have pad Thai?" I heard one diner ask at a recent lunch. My guess is she didn't miss the stuff one bit.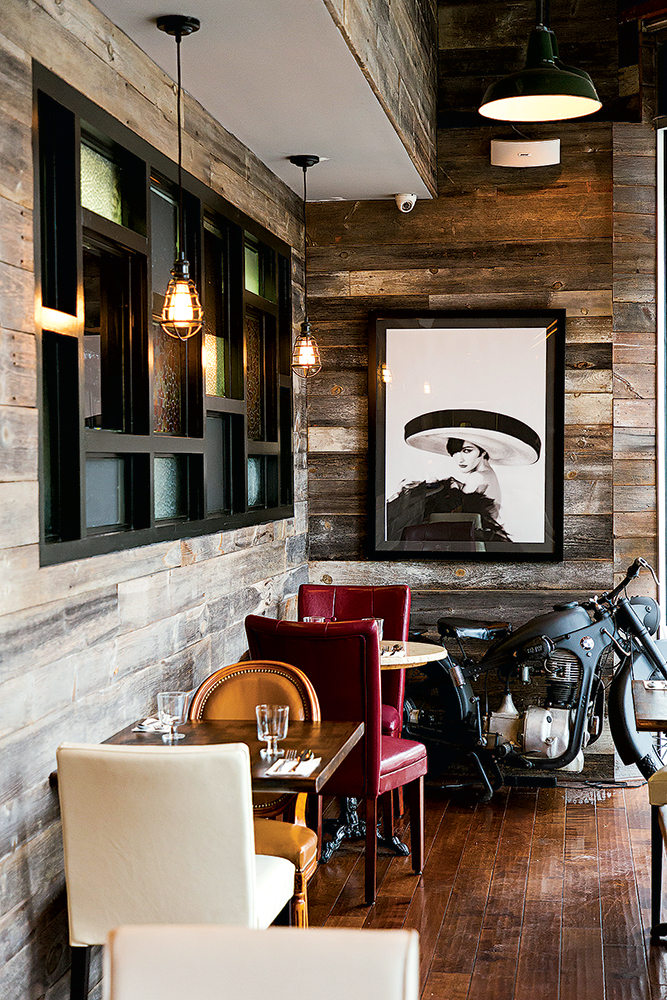 This article appeared in the March 2018 issue of Washingtonian.
---