Peak cherry blossom bloom is around the corner—currently slated for sometime between March 27 and 31. While you impatiently await the perennial spectacle there is a way to satisfy your cherry blossom craving and tide you over to peak bloom: Artechouse's Sakura Yume, or "cherry blossom dream" exhibit.
Artechouse, an art space in Southwest, uses digital art to create whimsical, futuristic installation spaces. Their Cherry Blossom Dream exhibit, debuted Thursday, features a 24-foot-tall wall that fills 270 degrees of the room with floating digital blossoms and swimming koi fish.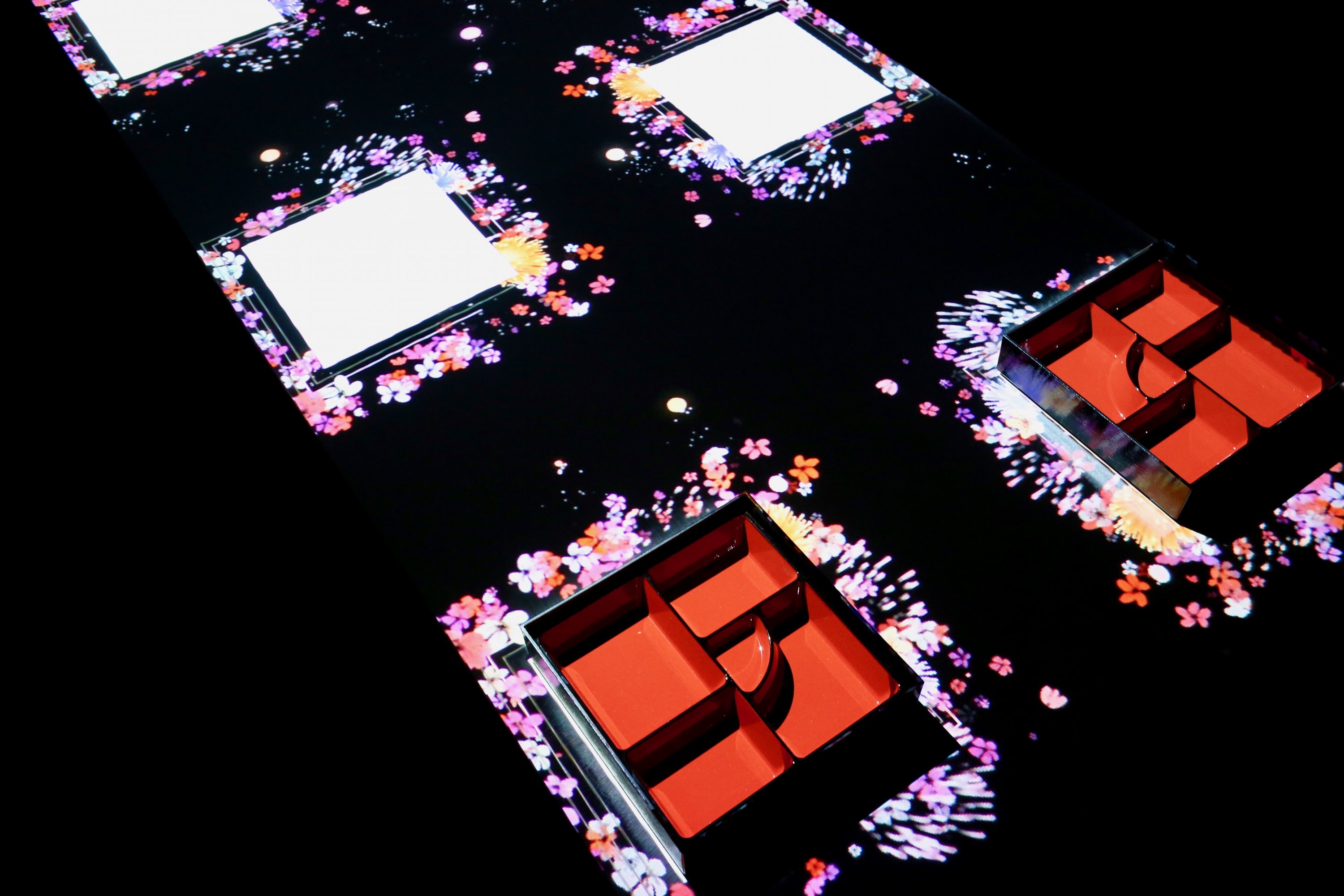 Other rooms housed in the 7,000 square feet of public space include three-dimensional sculptures and a hallway filled with lights dubbed "Lantern Alley."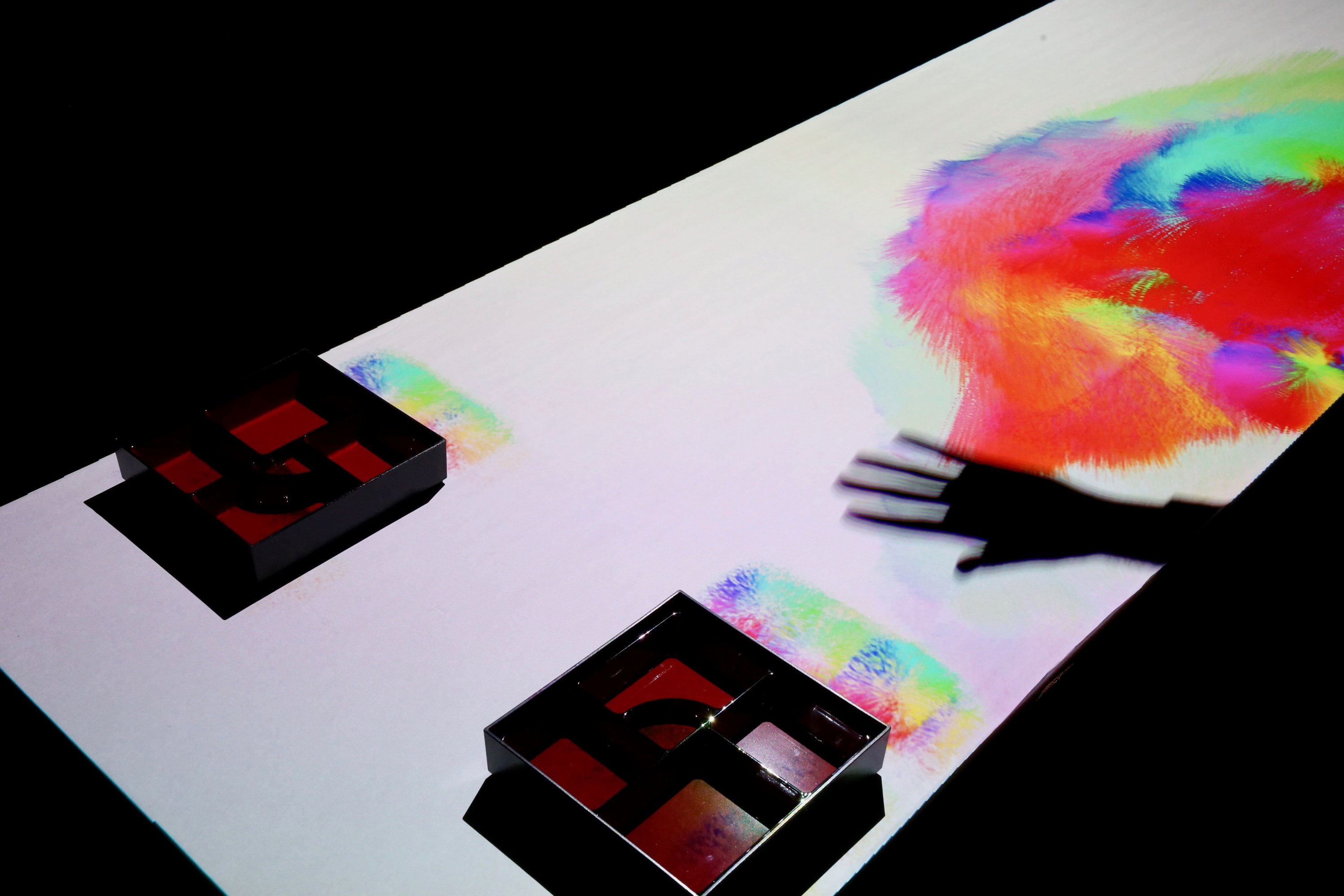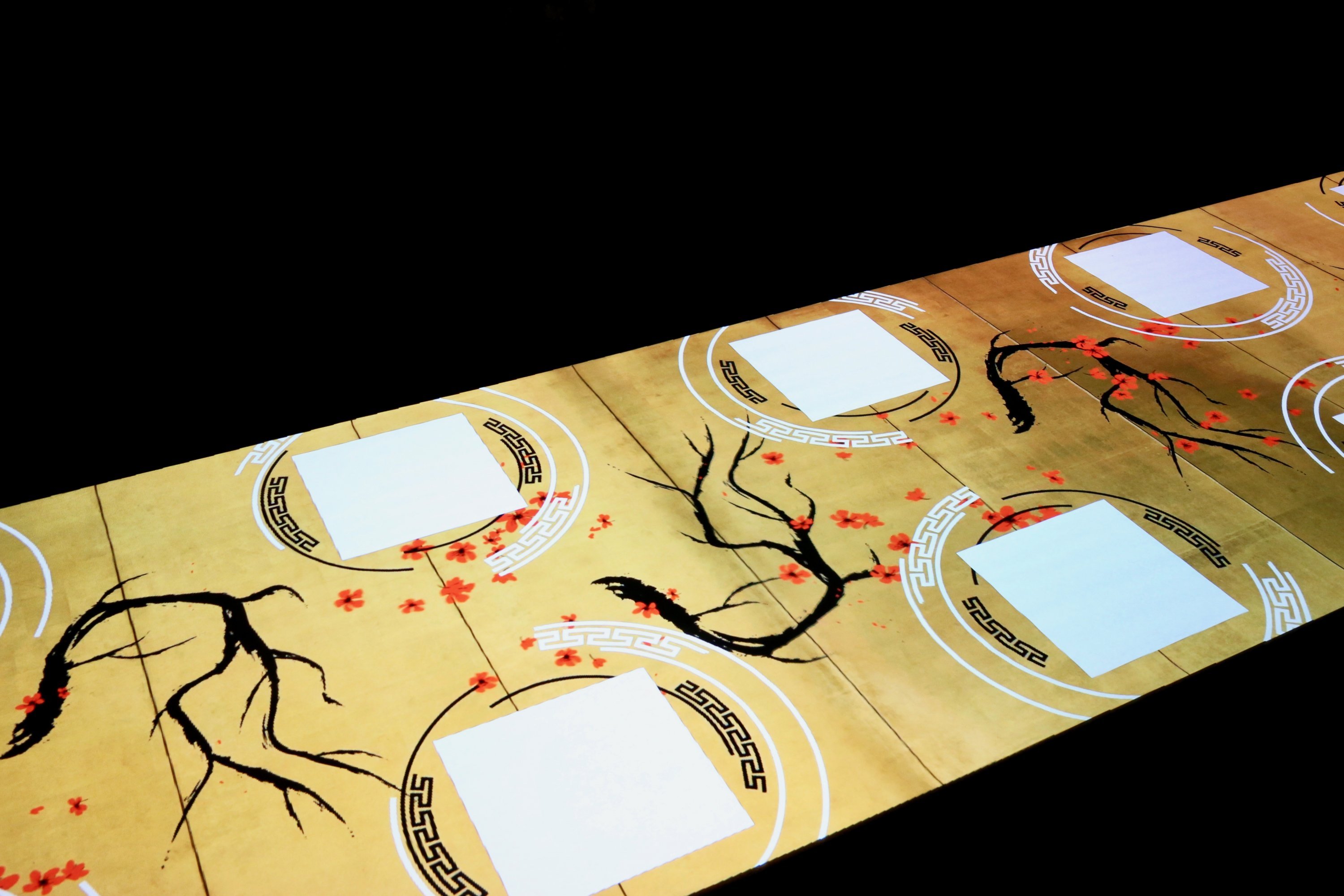 Unlike a typical art gallery, Artechouse is all about interacting with the pieces. Sandro Keresa, the space's founder and art director, says you can feed the koi fish—digitally that is—and wave to make a cherry blossom tree bloom. He adds that people's movement on the main blossom wall creates color change. 
"Each time more people interact and more people play, the colors are changing and it becomes much more vibrant," he explains. "It is magical to see a room full of people experiencing it at the same time and making the changes at the same time to this huge canvas."
The futuristic space is popular—they limit the amount of guests allowed in during their hour time slots that frequently sell out—not to mention, it's ripe for Instagrammers. Not surprisingly given their techie moniker, they fully embrace cell phones. In what they call an augmented reality bar, visitors can use an app to see cherry blossom magic unfold with their drinks on their screens.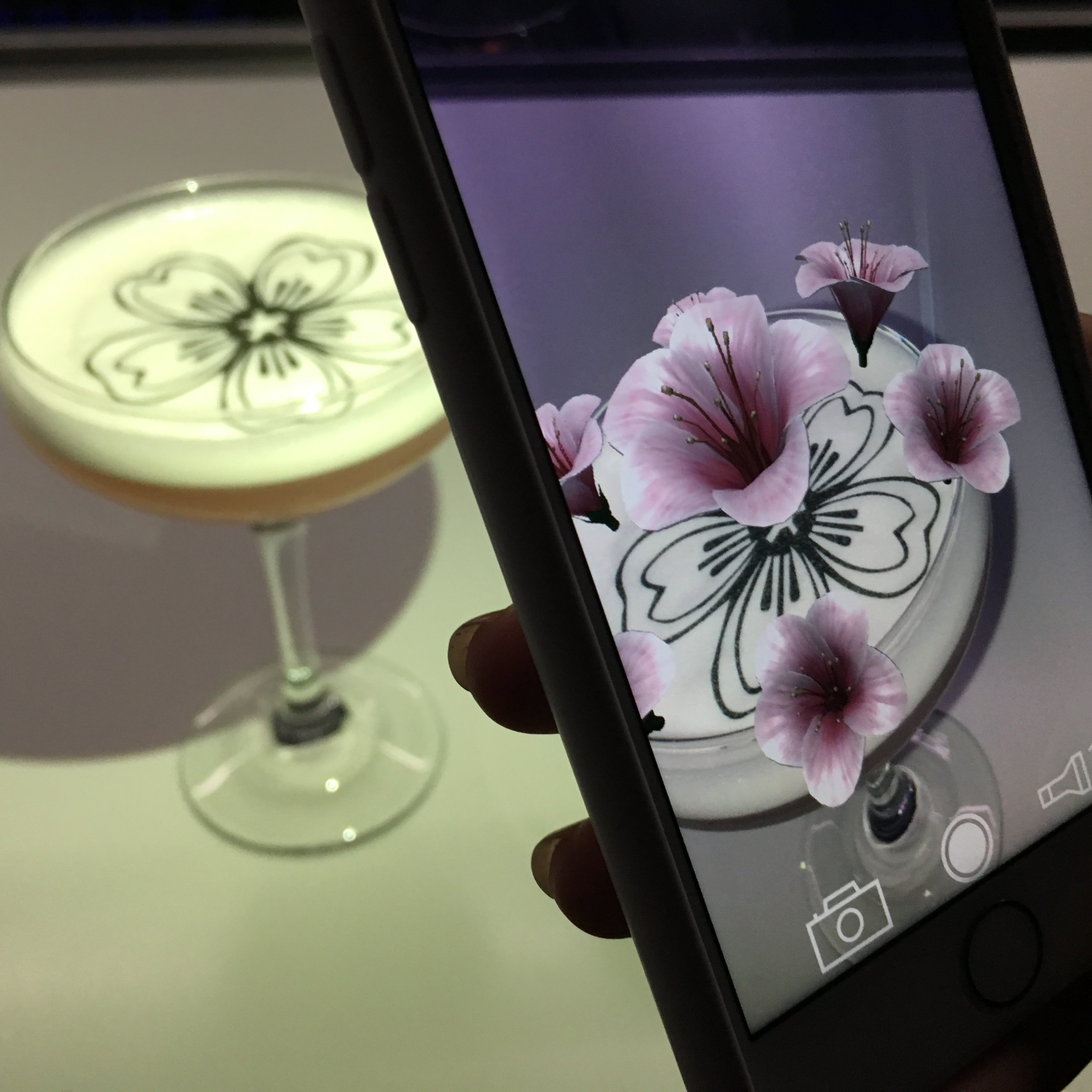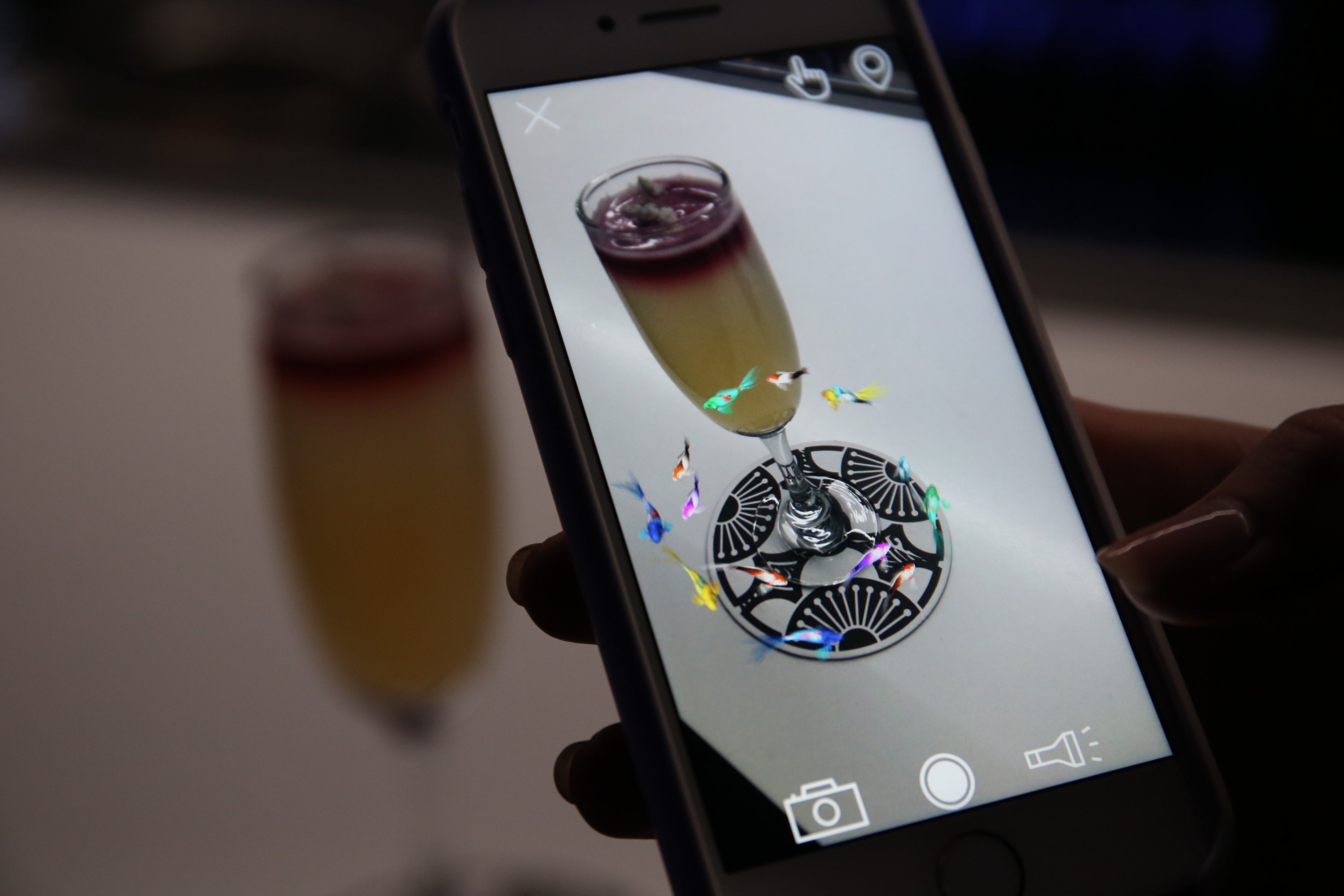 They're also planning to bring this augmented reality outside of the art space by partnering with the National Park Service and National Cherry Blossom Festival. Keresa explains that by using activations on bus stops through the festival, their app will show users a different version of reality with photographable blossoms like the drinks above. 
Catch this "wonderland of cherry blossoms," as Keresa calls it, on display at 1238 Maryland Ave SW until May 6.