Thursday's event at Charlie Palmer Steak is not for the veggie lovers—"the beeftsteak" a celebration of all things meat. The Capitol Hill steakhouse throws a serious feast: come for a menu of duck liver mousse, oysters, shrimp, ribeye, bone marrow, lamb chops, cheddar potato gratin, wine, beer….the list goes on. A portion of the sales will go to the Culinary Institute of America, and word on the street is that Chef Palmer may even break out into song.
It's a happy hour with a twist Thursday at Art and Soul. Sketch Faces DC will be in the house to draw caricatures for anyone who buys a cocktail. Get your portrait done and enjoy a few drinks—they're all cherry blossom-themed, of course. Think local Civic Vodka mixed with cranberry and mint syrup or gin with a house-made blossom orgeat.
Join the Smithsonian Food History team as it dives into the history and tradition of regional food on Friday at 1 PM. The group's free cooking demonstration will focus on the food culture of our local Chesapeake bay area. Sur La Table chef Lynne Just will show you how to make a stuffed ham from a recipe long used in Maryland's St. Mary's County; after, she'll whip up an old-fashioned Lord Baltimore cake.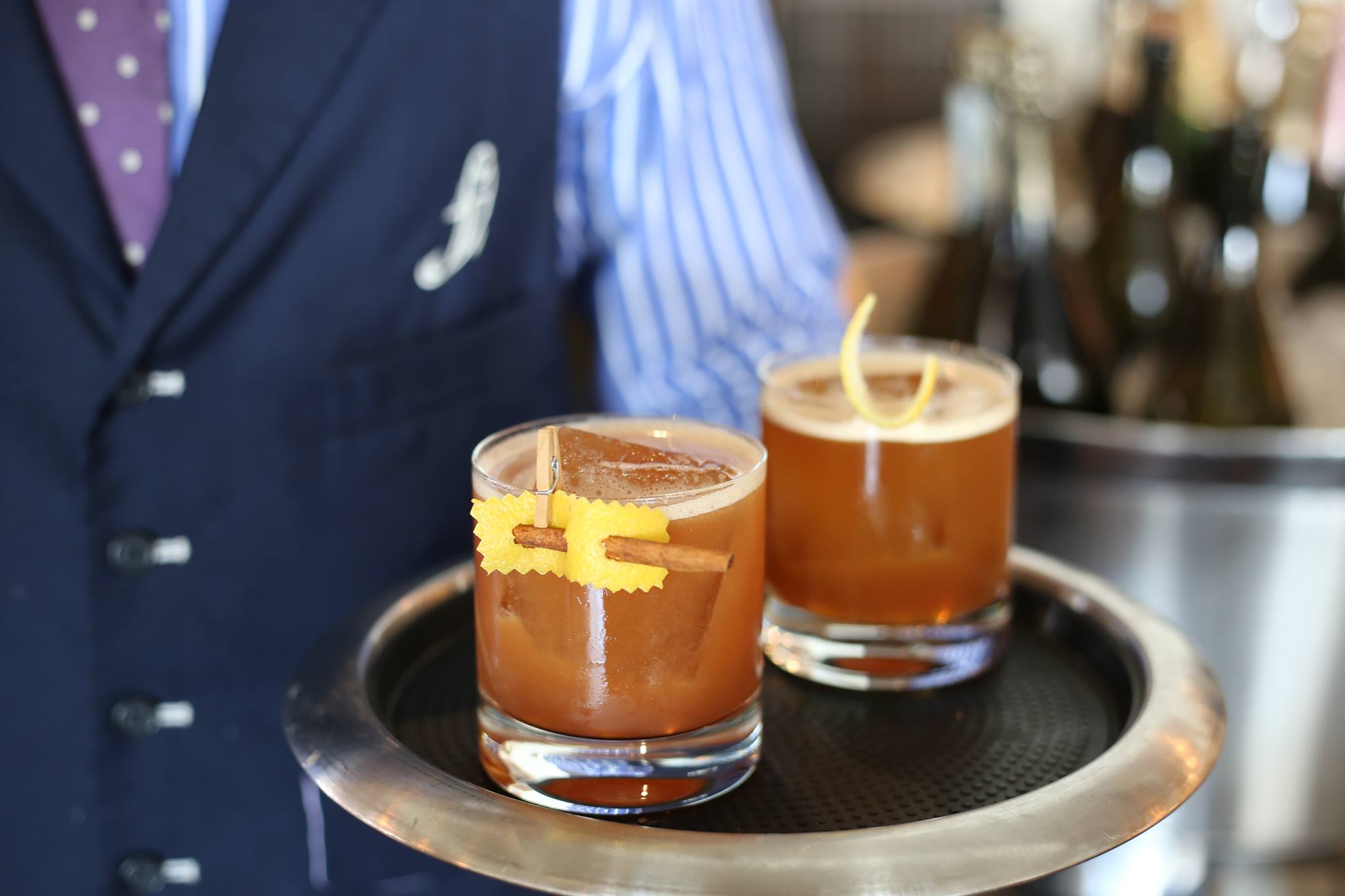 Apparently the three martini lunch isn't just a thing on Mad Men. On Friday at noon, take an extra-long lunch break and head to Fiola Mare for its prix-fixe lunch and cocktail class ($45 per person). Beverage Director Luca Giovannini will teach you how to make the restaurant's new spring cocktails while you enjoy a colorful garden salad, spring pasta, and granita dessert (plus drinks, too!).
The biggest food event of the weekend is the Street Festival at Union Market on Saturday from 9 AM to 4 PM. Come celebrate spring by sampling breakfast bites from Masseria, first-come-first-serve $40 omakase from Charleston's O-Ku Sushi (which will open in the area later this spring) , Dolcezza, and many more. Cotton & Reed and Coconut Club will host a pig roast party, and you can go check out beer from The Bruery, too. Work it all off with free classes from Cut Seven and FlyBarre.
No one really knows what goes on underneath Sia's many wigs, but you can take a guess at Commissary's Sia-themed brunch on Saturday. Hosted with the Washington Blade, the all-day, bottomless event will feature themed dishes, cocktails, and giveaways. And you better come dressed up—the best wig gets a prize!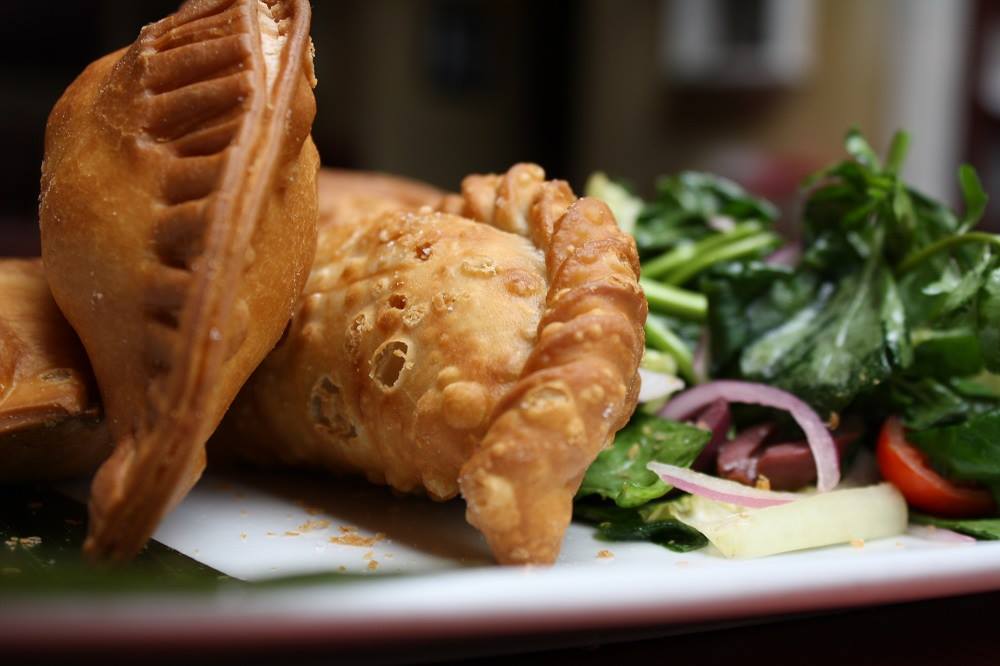 Come hungry to Cuba Libre on Sunday, because it's National Empanada Day. The Cuban spot is selling empanadas for a dollar a piece during its happy hour. Choose from three options—pulled pork with roasted poblanos, beef with potatoes and Manzanilla olives, or chicken and jack cheese—and order $5 Caipirinhas and Cuba Libres.
Chef Kevin Tien of Himitsu will be at Tico on Sunday for a cooking class with Chef Rodrigo Perez. The focus? Ceviche. Not only will you get hands-on instruction from two great chefs, but you'll get to snack on plenty of fresh fish, enjoy cocktails, and maybe even sample a few menu surprises. The class is $50 per person.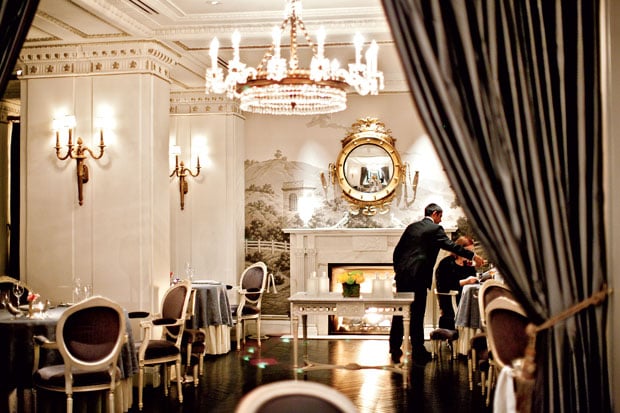 And heading into the week…
Taste of the Nation returns to the National Building Museum on Monday with some of the biggest names in the local restaurant industry. Make your way through dozens of stations offering food from the likes of Hazel, Compass Rose, and the Red Hen before heading out to an adult playground (complete with a rosé garden and mixology booths). There will be live music, and the Washington Post's food and dining editor Joe Yonan is signing copies of his new cookbook. Tickets are $100 for general admission, and $150 for VIP. 
HBD, TJ! Celebrate Thomas Jefferson's 275th birthday on Wednesday with a four-course dinner at the Michelin-starred Plume. Jefferson was the original presidential foodie and the menu reflects his interest in the culinary arts. All wine pairings come from Barboursville Vineyards, where he built an estate for James Barbour. During dinner, Georgetown lecturer and historian Susan Sullivan Lagon will be on-hand to discuss Jefferson's contributions to American food culture.