Some people record all the birds they observe, ticking them off from a list of about 10,500 species in the world. Others try to run marathons on all seven continents. As a complement to my hiking passion, I dabble in a check-it-off hobby that's a bit more obscure but lofty in its own way: highpointing.
For those outside the small circle of the obsessed: Highpointing means visiting the natural, geographic high point in every US state—a geographic array that ranges from the majestic (Alaska's 20,310-foot Denali) to the mundane (the muddy 535-foot hill called Driskill Mountain that's Louisiana's highest point).
Highpointing seems like a natural pas-time in an age of vacation via social media. But it actually goes back a century. Arthur H. Marshall, a teetotaler bachelor from Vancouver who didn't own a car and lived in a hotel, set out in 1919 to hike each of the country's then-48 high points. He became the first to do them all in 1936. Vin Hoeman, a mountaineer from Kentucky, became the first person to highpoint the expanded 50-state map, completing the list by 1966, not long before he was killed in an avalanche at age 32. According to the Highpointers Club (of course there's a club), 285 other people have become 50-state "completers" since then, and 560 are 48-state "finishers."
Why and how do people get started? "Most highpointers would answer: quite by accident," says Roger Pierson, 62, of Sperryville, Virginia, whose first point was hiking Mount Washington (6,288 feet) in New Hampshire, followed later by driving Mauna Kea (13,796 feet) in Hawaii. He's now three short of being a completer but has plans for Gannet Peak in Wyoming, Mount Rainier in Washington (his fifth attempt), and Mount Whitney in California. "Highpointing tends to be an insidious, all-consuming, and contagious undertaking," he says.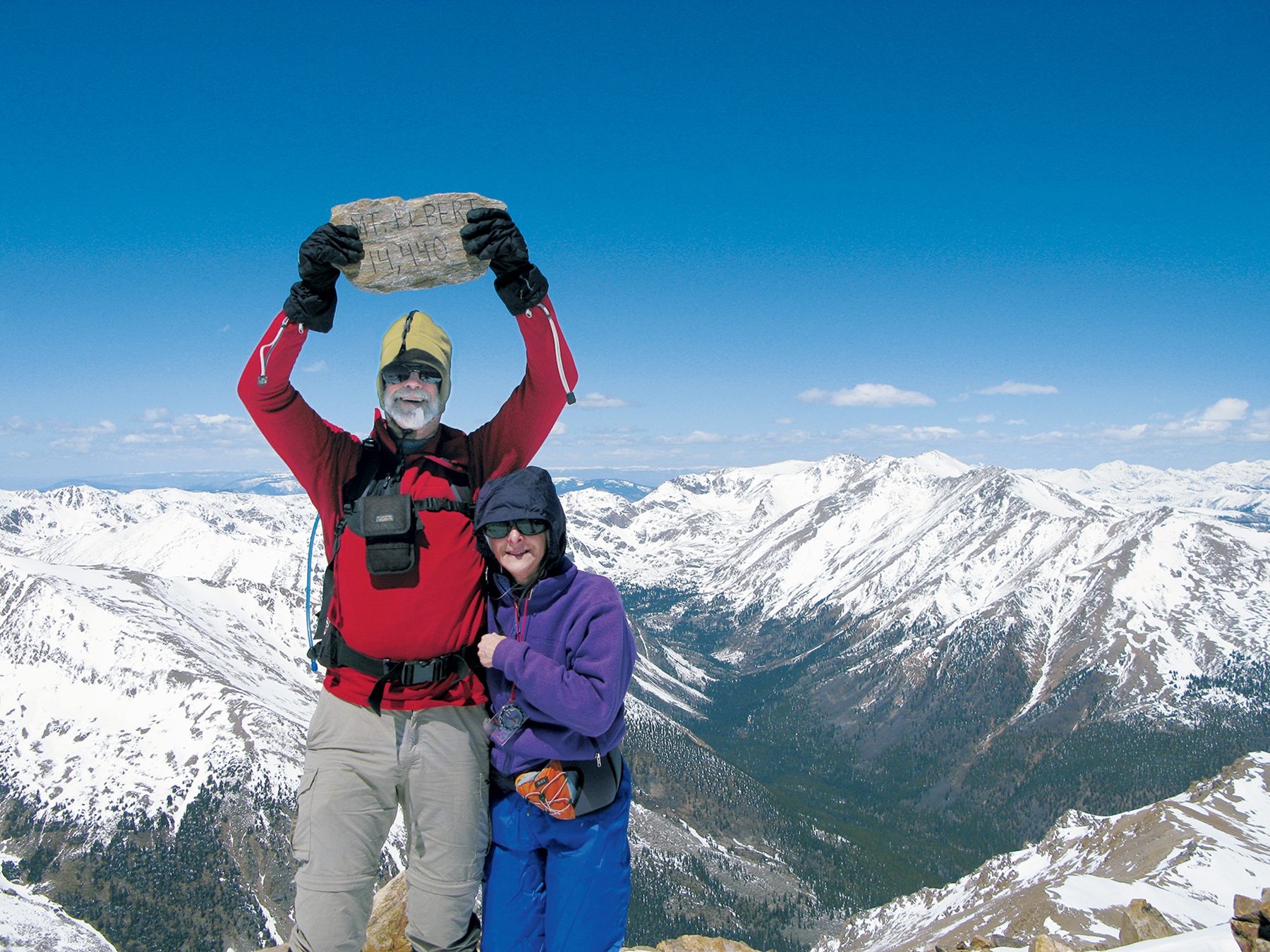 Rush Williamson, 69, of Rockville, a 48-point finisher (and a completer of the 2,190-mile Appalachian Trail as well), found out about highpointing from a magazine and got started with DC's Fort Reno. He wanted to visit all 50 states, and "this was a way to see some nice country, go camping in state or national parks, and enjoy driving in the middle of nowhere." The toughest one, Williamson says, was Mount Borah (12,662 feet) in Idaho, whose "easiest" trail up is a 10-to-12-hour steep ascent that includes Chicken Out Ridge, whose loose limestone scree sometimes requires scrambling and using ropes. "Screw up and it's 1,000 feet before you bounce."
Brian Ullmann, a 47-year-old in Arlington, was "in need of a recharge" when he left his job last spring as associate vice president of marketing and communications at the University of Maryland to go on a highpointing road trip, living out of his truck. He says he has both cried and vomited at some of the 45 peaks he's reached so far.
High points can be snowy and icy, logistically and physically challenging, or easily reached in a residential neighborhood or on a gravel road through the middle of a wheat field.
"Highpointing is partly an excuse to go visit places that I wouldn't otherwise seek out," says Sargon de Jesus, 32, an environmental scientist and geologist in Arlington, who happened upon this niche passion in college and has now completed 24 high points. "It's also a great way to take my scientific background with me and learn about the unique geological history of an area."
Another aspect of the hobby is a draw for many: "A mild obsession with collecting things," as Dane Alder, 57, of Ellicott City, puts it. His first high points were in West Virginia and Maryland, and he has now racked up 21 more. "I get a rush from checking things off the list." So does Sue Johnston, 52, of Lyndon, Vermont, an ultra-hiker and runner who invented the "50 Project," hiking 50 trail miles in each state along with each high point before turning 50. She also completed "the Grid," summiting each of the 48 4,000-foot peaks in New Hampshire's White Mountains 12 times in a year. "I like coming up with 'what's next?' goals," she says.
From my newbie status as a highpointer, with only nine under my belt, I've found that one of the high points of highpointing is visiting unusual, historical, or off-the-beaten-path attractions nearby. Other highpointers agree. Williamson, for example, hit a bunch of Civil War battlefields while on a road trip to reach seven Southern high points.
You don't have to be Denali material—at least half of the high points are easily reachable with no particular training. You also needn't have a deep, meaningful motive. Many people do it for the same reason George Mallory says he climbed Mount Everest (Nepal/China, 29,029 feet): "Because it's there."
Getting High in the Mid-Atlantic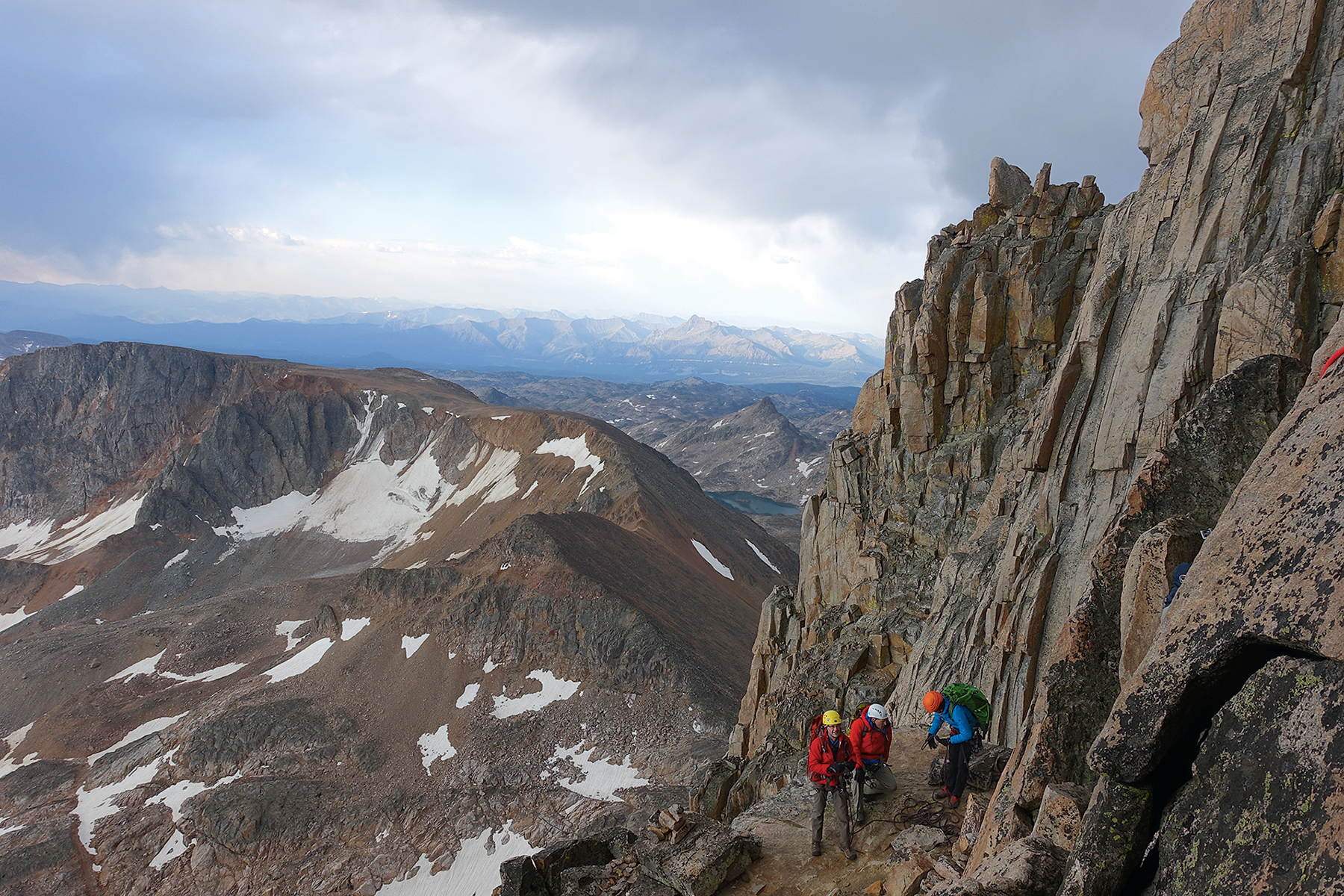 Interested in highpointing? You could begin with the six points of the Mid-Atlantic. Directions to each site, along with more information on each can be found at summitpost.org.
To connect with like-minded souls, you might also join the Highpointers Club—a group that has helped mark some points with unofficial signs and plaques.
District of Columbia: Fort Reno, also known as Point Reno (409 feet). The site of an old fort that was involved in the only Civil War battle in the city, this park in Tenleytown is run by the National Park Service. A brass survey marker flush with the lawn designates the high point, which might be one of the hardest high points to find without the exact coordinates. The point is close to the parking area in front of Alice Deal Middle School, up a small rise through the trees, and 50 feet north of the tallest oak tree within sight of the small stage.
Nearby: The 1903 Reno School, built for African-Americans during segregation.
Delaware: Ebright Azimuth (448 feet). Not much of a hill—or a destination—Ebright Azimuth is simply a spot marked by a monument sign and a USGS benchmark disk along Ebright Road in a suburban neighborhood. It's the second-lowest state high point, after Florida's.
Nearby: Winterthur Museum, Garden & Library in Wilmington.
Pennsylvania: Mount Davis (3,213 feet). Near the Maryland border in Forbes State Forest, Mount Davis is the highest knob on the long, flat ridge of Negro Mountain, which extends for 30 miles. The top—reachable by a hike of as little as 0.8 mile—features a 50-foot-tall metal observation tower with brass plates that explain the region's geology.
Nearby: Flight 93 National Memorial in Stoystown.
Maryland: Backbone Mountain (3,360 feet). A 30-minute hike on a chopped-up, muddy, private coal-company logging road through West Virginia woodlands gets you to the top of this summit, in the panhandle of Maryland near the border with West Virginia. A panoramic view of the rolling, forested Allegheny Mountains awaits. It's not necessarily postcard material, but the vantage point looks out over an undeveloped landscape, which is rare to find these days.
Nearby: What claims to be the smallest church in the lower 48 states, Our Lady of the Pines, near Horse Shoe Run, West Virginia.
West Virginia: Spruce Knob (4,863 feet). The highest point in the Allegheny Mountains and the highest in the Chesapeake Bay watershed, Spruce Knob, in the eastern part of the state, is in a remote, alpine environment, covered in dense boreal forest similar to Canada's. It's a walk or drive, with an observation tower for long-distance views over the stunted, misshapen spruce trees battered by wind. Free of light pollution, it's also a great place for stargazing. As one highpointer-blogger said of Spruce Knob's appeal: "Sometimes visiting a state high point has an 'Okay, been there, done that, and not going back' feel, and other times it has more of an 'I need to come back and explore' feel."
Nearby: Seneca Rocks, a formation of upright "fins," a popular area for rock climbing and hiking in the Spruce Knob–Seneca Rocks National Recreation Area of Monongahela National Forest.
Virginia: Mount Rogers (5,729 feet). Mount Rogers, in the southwestern part of the state, is all about the journey, not the destination. An all-day, eight-mile round-trip trek takes fit hikers past wild ponies in the open pasture of Grayson Highlands State Park, rock-studded scrubby brush and rhododendron thickets, and bald ridge tops and Appalachian Trail through-hikers. The official high point is in a southern Appalachian spruce forest—"fairy-tale-like, dense, and fragrant," says Sargon de Jesus—with absolutely no view.
Nearby: Hungry Mother State Park in Marion, where you can relax by renting a cabin, swimming, paddleboarding, or going on a mellow hike.
Embrace Obsession
Other local milestones to check off
➜ Visit all 40 boundary stones for the original District of Columbia.
➜ Visit all 19 National Park Service sites in and around DC with remaining vestiges of Civil War forts and batteries.
➜ Visit every National Park Service site in DC (25), Maryland (18), or Virginia (22).
➜ Bike the entire 184-mile C&O Canal towpath.
➜ Hike all 500 miles of trail in Shenandoah National Park (the "Shenandoah 500").
➜ Hike the 101 miles of Appalachian Trail through Shenandoah National Park.
➜ Hike the 41 miles of Appalachian Trail in Maryland, 229 miles in Pennsylvania, or 554 miles in Virginia.
This article appeared in the April 2018 issue of Washingtonian.