Fans of NPR might notice something bright and new next time they catch a train at Union Station: the artwork of a familiar hand.
Warby Parker first clunked onto the DC scene in 2012 with a mobile school bus tour, and now, with the opening of it's sixth DC-area location this Friday in Union Station, will unveil a mural by DC-based illustrator LA Johnson, whose vivid illustrations for NPR nabbed her the Edward R. Murrow award for Excellence in Innovation last year. The 1,165-square foot store will replace what was formerly Nine West in between Mac Cosmetics and Bluemercury in the station's west retail concourse on the first floor.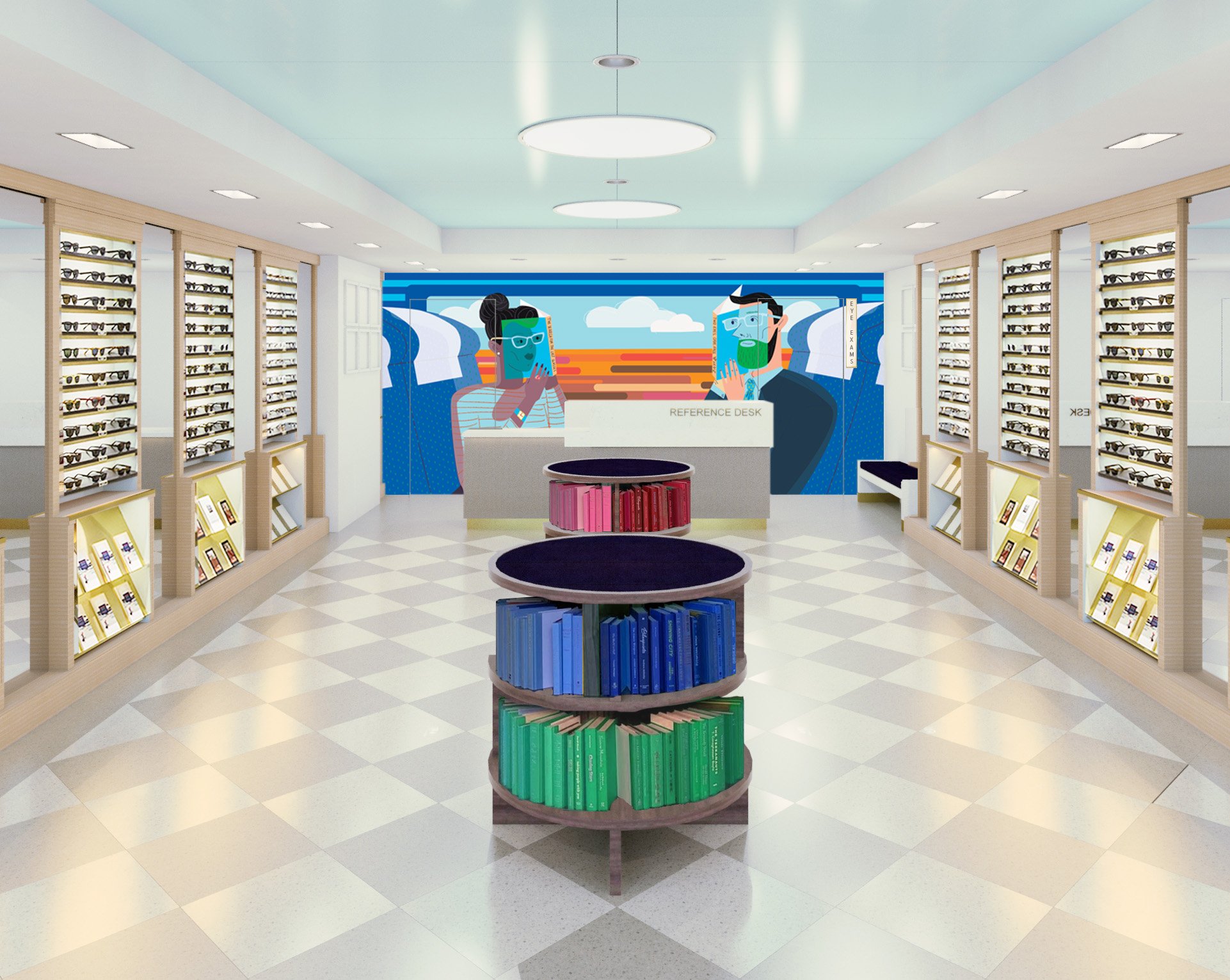 Though previous area stores have featured works by the likes of Jason Munn, Maira Kalman, and French illustration duo Atelier Bingo, this is the first location in the District that highlights work by a Washington-based artist. The piece, an 8 by 17.5-foot mural, features two figures (glasses-clad, of course) engrossed in paperbacks while riding the Metro, presumably commuting.
It makes sense that this newest location, which co-CEO Neil Blumenthal calls "beautiful and bustling," pulls its inspiration from the historic train station in which it's situated. The last Warby Parker to open in the area was inspired by a library, and the chain, in general, tends to draw from civic spaces.
Warby Parker; 50 Massachusetts Avenue NE.