To read more of our Ultimate Guide to Washington BBQ, click here.
In competitive barbecue, boring is better. Star-anise-chipotle-and-rhubarb glaze might push the culinary envelope, but it's probably not going to bring in a win.
"There's kind of a standard flavor profile that the judges expect, so your objective is to hit that target every single time," says Springfield pit master Michael Fay. His team, Aporkalypse Now, has won DC's National Capital Barbecue Battle the last three years in a row. "The joke is we're trying to make the world's best average barbecue."
Fay owns a graphic-arts advertising agency but spends most of his free time participating in barbecue competitions. For a Saturday contest, preparations start the previous Monday. Brisket, pork butt, and chicken are shipped in from boutique purveyors that specialize in supplying competitive barbecuers. (Grocery-store meats aren't consistent enough.) Between ingredients and entry fees, each competition costs Fay roughly $900.
On the Wednesday before the big day, he spends a couple of hours making sauces and meat injections, weighing his spices down to the gram. If his barbecue isn't scoring as high as he'd like after three competitions, he'll take cues from the winners and adjust the sugar or acid.
Thursdays are for loading his 26-foot box trailer—tricked out with a custom kitchen—so he can arrive by noon Friday. Before the teams start doing anything, inspectors make sure none have pre-seasoned their meats. While some competitors start their barbecue the night before, Aporkalypse Now works "hot and fast"—cooking for three and a half hours at more than 300 degrees—which means the team doesn't actually start cooking until 6 am on game day.
"There's no real voodoo trade secrets," Fay says. "It's really just a matter of executing the same food over and over again."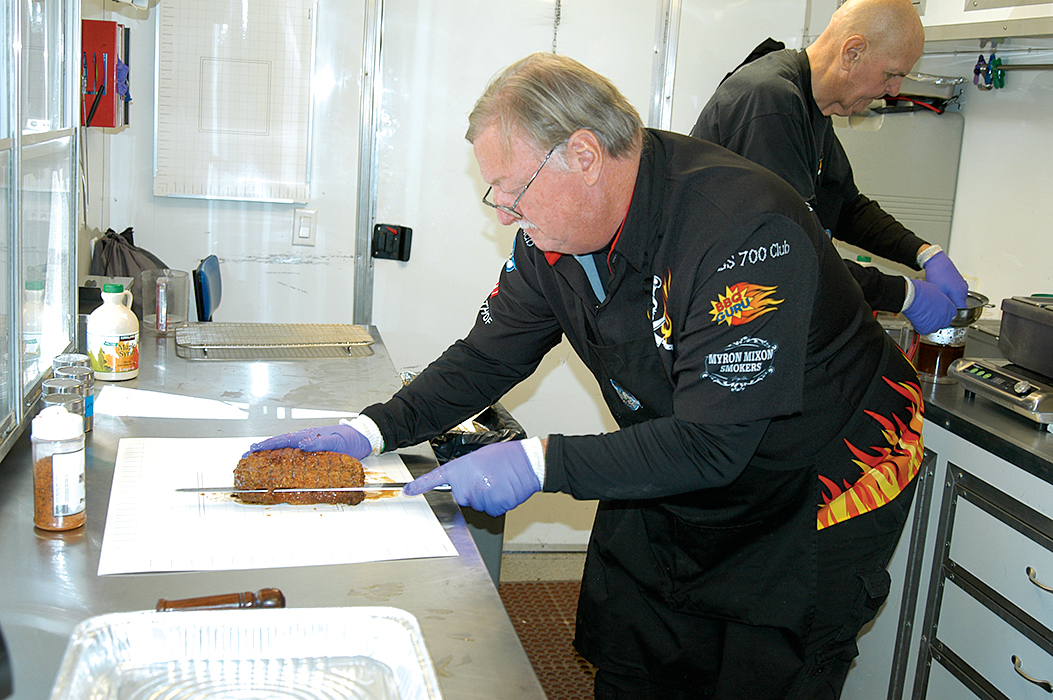 This article appeared in the May 2018 issue of Washingtonian.