If you subscribe to the stereotype that millennials are too content wasting money on avocado toast and living in 300-square-foot micro-units to become homeowners, you should get to know Laura Metzler.
The 29-year-old photographer and her 30-year-old husband spent the first part of their relationship sharing a group house with four roommates in Herndon. At the time, she worked for LivingSocial in DC—a 90-minute car-bus-and-Metro ride away—while freelancing nights and weekends as a photographer.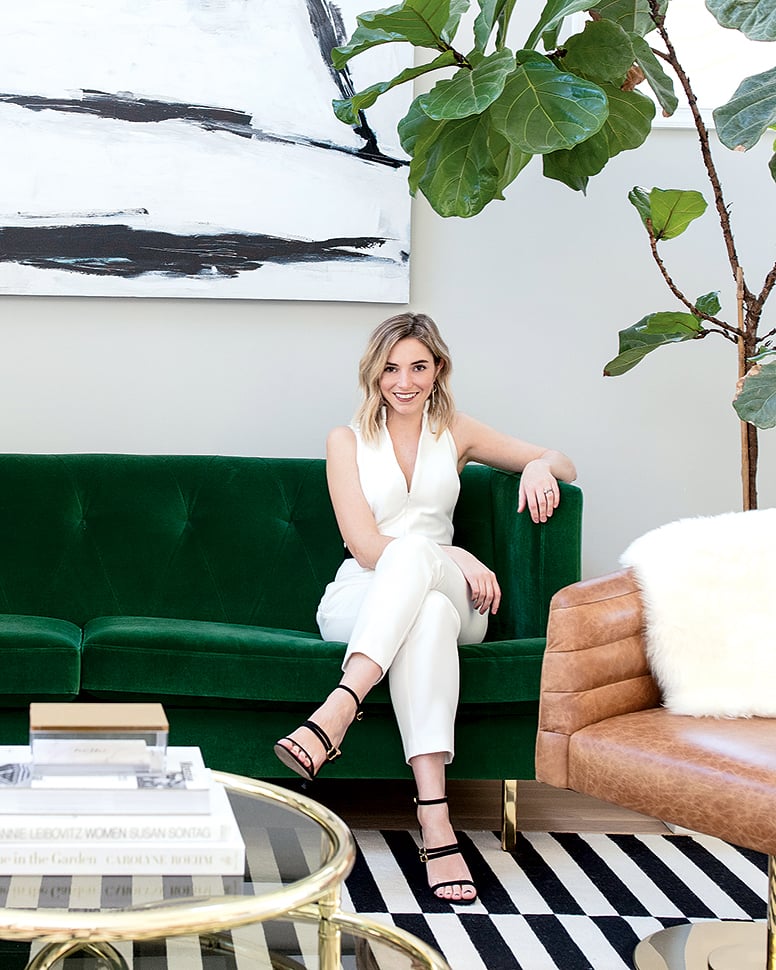 "It was a really weird living experience," says Metzler. "We didn't go out to happy hour after work because we had a long commute. We sacrificed a lot of social time. We knew what we wanted."
Eventually, they saved enough to get that: a contemporary, light-filled house in Reston, in need of just the right amount of updating to make it their own. The couple has spent the last two years renovating it mostly themselves and filling it with stylish decor they've pieced together from eBay, Craigslist, clearance sales, and Ikea. The result is a space that only looks like a million bucks.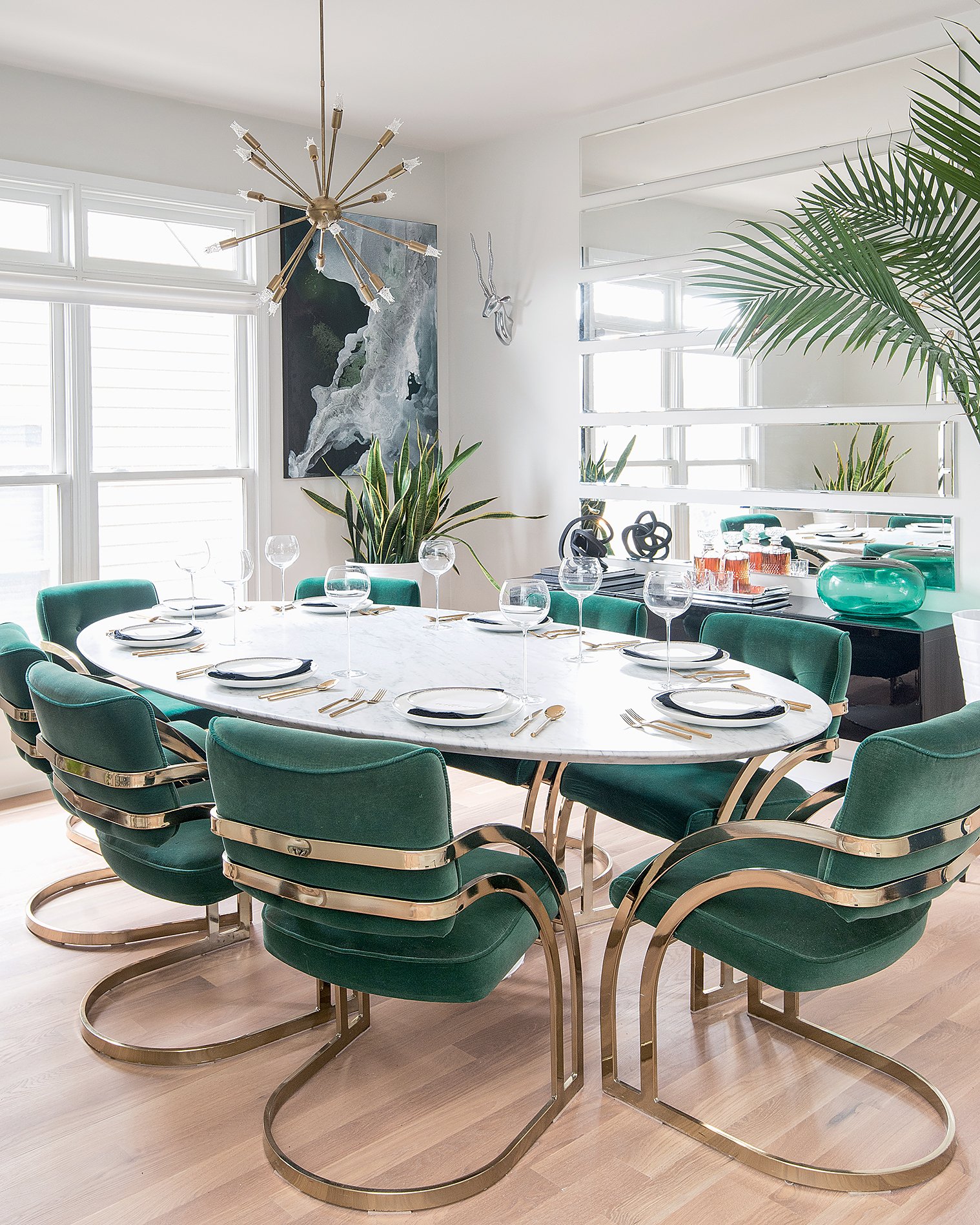 Though the house was built in 2000, its interiors now nod to midcentury modern. Metzler credits her husband (who asked not to be identified) with finding a lot of the funky, vintage furniture that gives the place so much of its personality. The brass-and-emerald-velvet dining chairs by Milo Baughman, for instance, are the fruits of a years-long hunt. "He set up an eBay alert, and we found them for a ridiculous deal," says Metzler. "They're from 1984—never been reupholstered." The couple paid $1,800 for all eight, including cross-country shipping.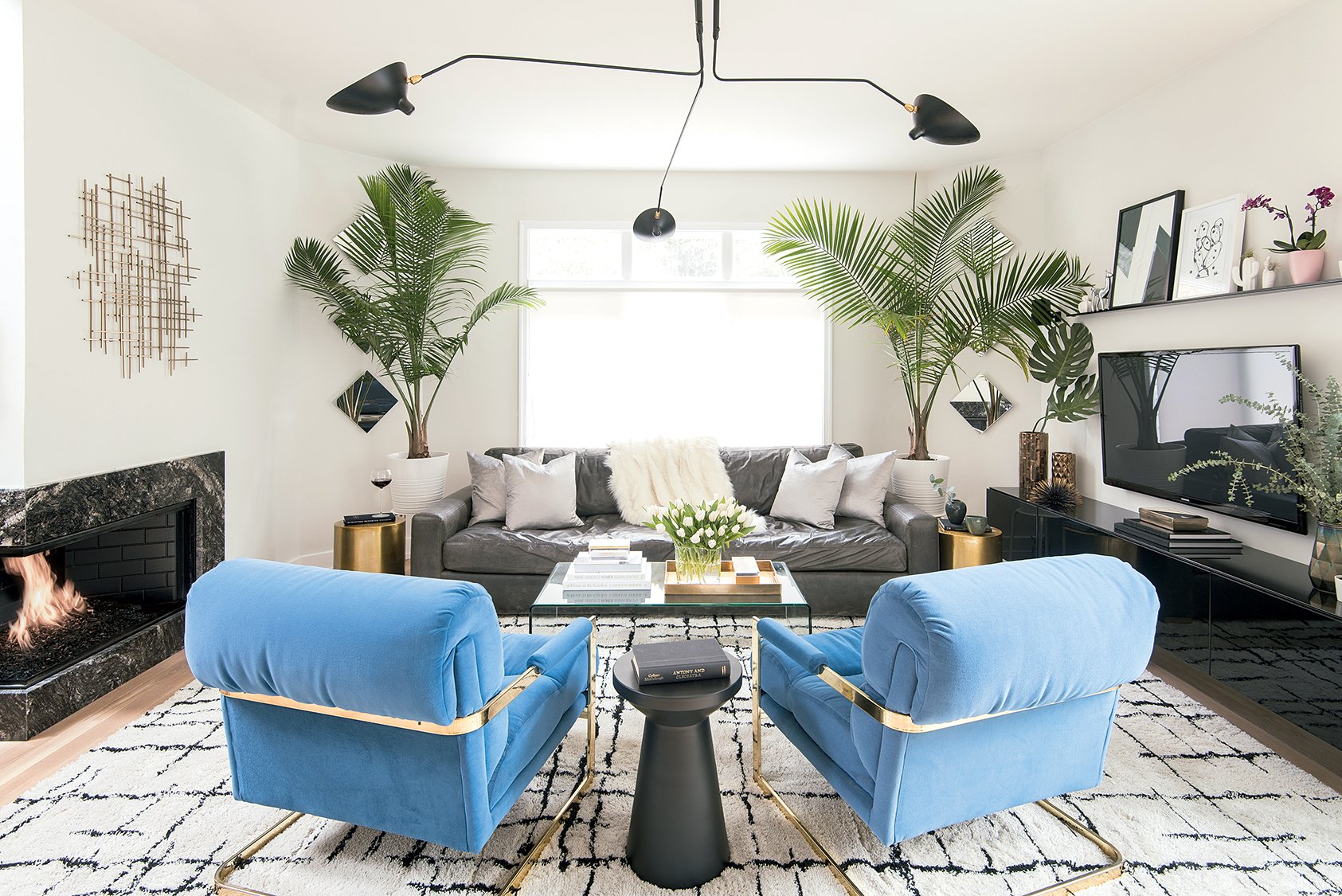 The blue velvet chairs in the living room—also by Baughman—are another eBay score. The gray leather sofa across from those came from Craigs­list. It's the exact model Metzler and her husband had stalked for months at Restoration Hardware, where the $6,000 price was out of reach. A woman in Northeast DC sold them the nearly new one for $1,500.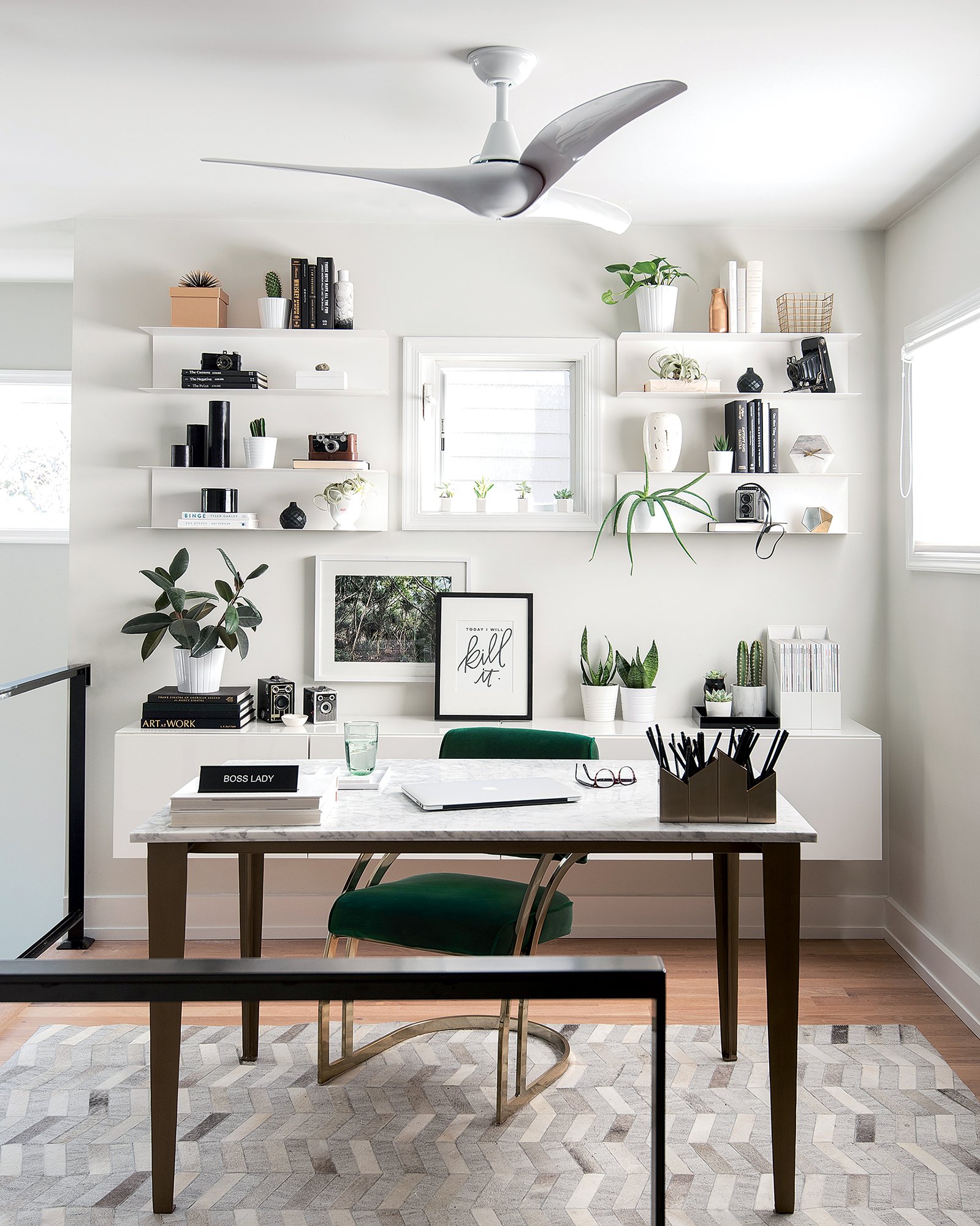 But the bargain that might make Metzler proudest is the oval Saarinen-style dining table. A real 96-inch, marble-topped Saarinen (about $8,500) was out of the question, but Metzler was determined to find an alternative that at least looked like the genuine article.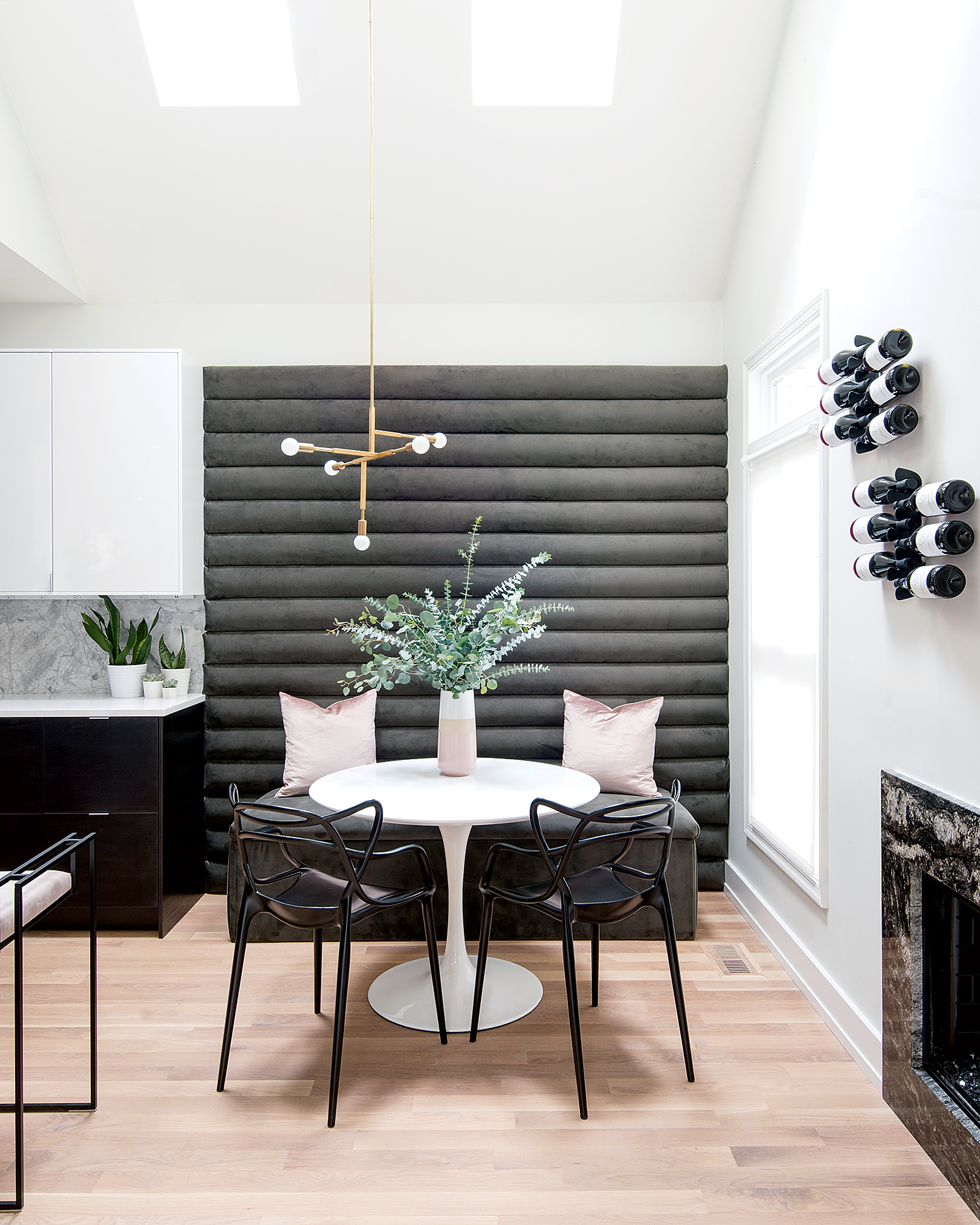 She was in Restoration Hardware when she came across a tabletop of exactly the right size and shape. "It had a 95-percent-off clearance sticker. It's real marble. It's incredible," she says. The hitch: It was cracked. But at $250, Metzler snapped it up anyway. (A marble shop later confirmed it's unlikely ever to break, but if it does, there's a relatively easy fix.) The couple found a guy on Craigslist selling Saarinen-style table bases. They paid $1,200 for one, bringing their very convincing knockoff to less than $1,500 in all.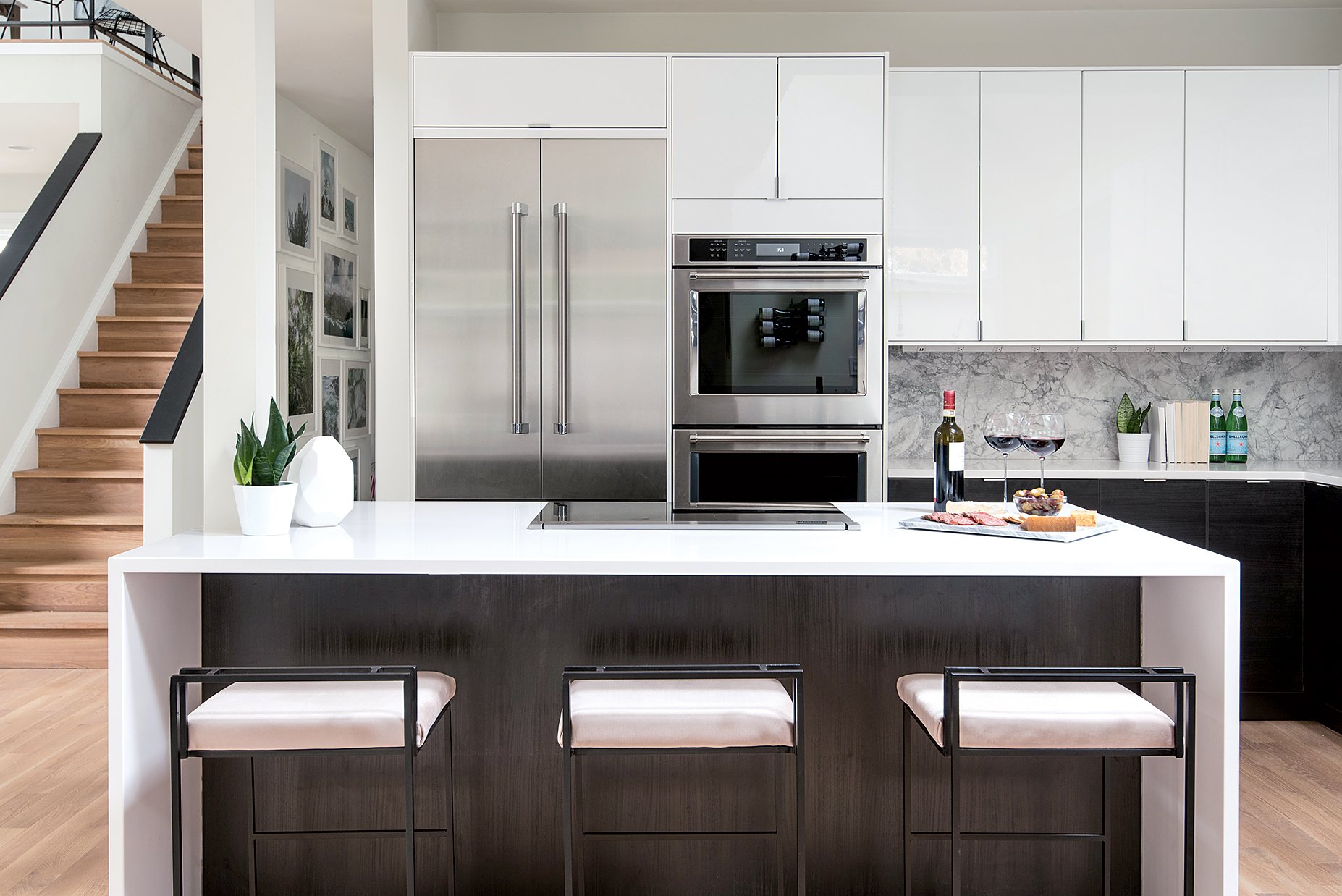 Of course, the house's makeover hasn't only been about shopping—it's required physical labor, too. The couple tackled the kitchen remodel last year, building the space with help from Metzler's dad.
She assembled the Ikea cabinets and drawers while her husband built and installed the island, which had to be modified to fit their kitchen. He also made custom trim pieces to give the cabinets a higher-end look. They DIY'd the banquette in the breakfast nook, a project that cost about $400, between the velvet fabric, plywood, and foam batting.
They were strategic about where they splurged on professional help, hiring pros to install the Silestone countertops and hardwood flooring, for example, and to hang the alligator-texture wallpaper in the powder room. "We figured that's the bathroom everyone uses," says Metzler.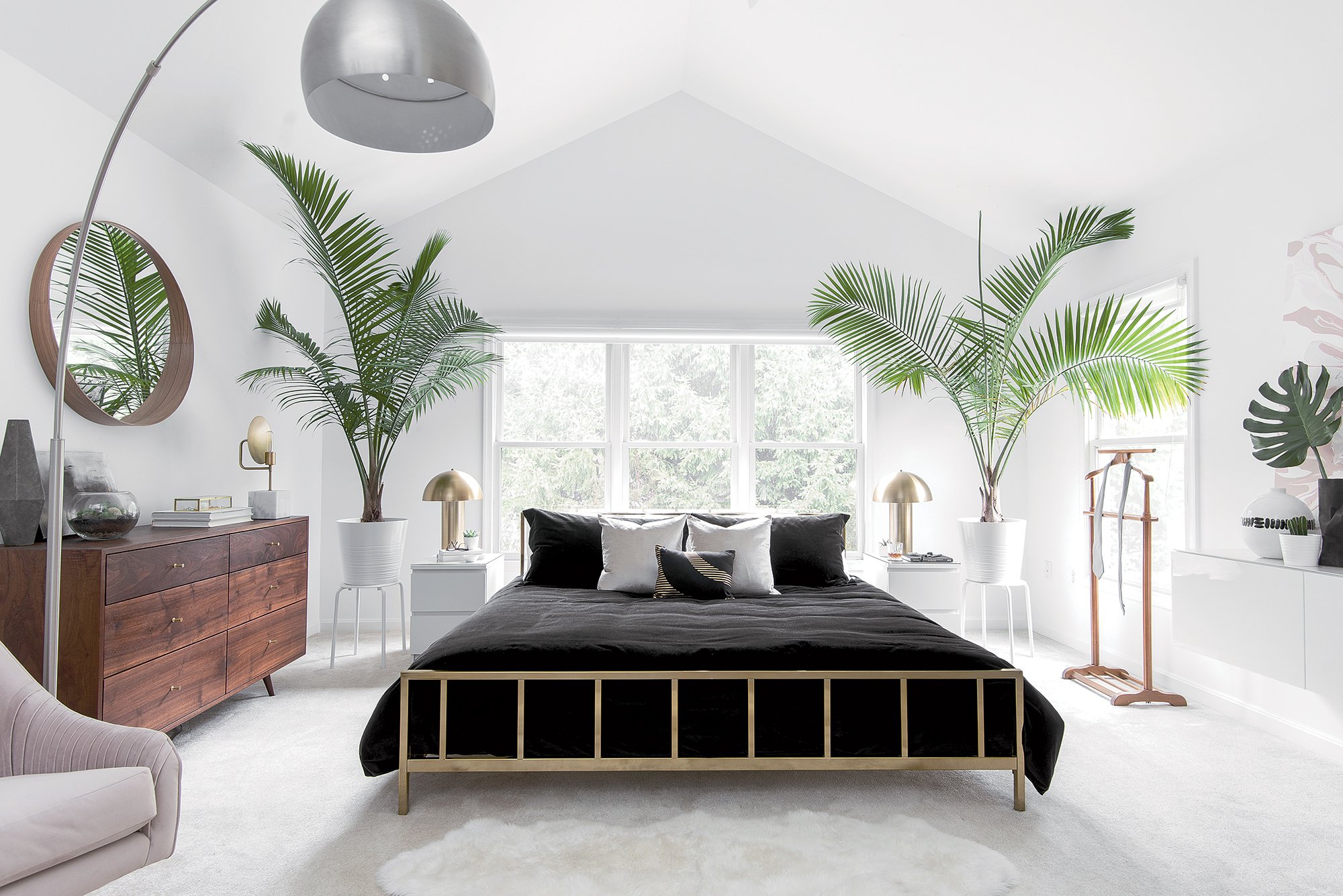 Another area where they didn't skimp? Plants and artwork. She credits both with energizing nearly every room: "I think plants make everything better. If you walk into our house without plants, it looks so weird and bare." Metzler turned to two friends, local artists Kristin Gaudio Endsley and Taylor Kampa Olson, for paintings hung throughout the home.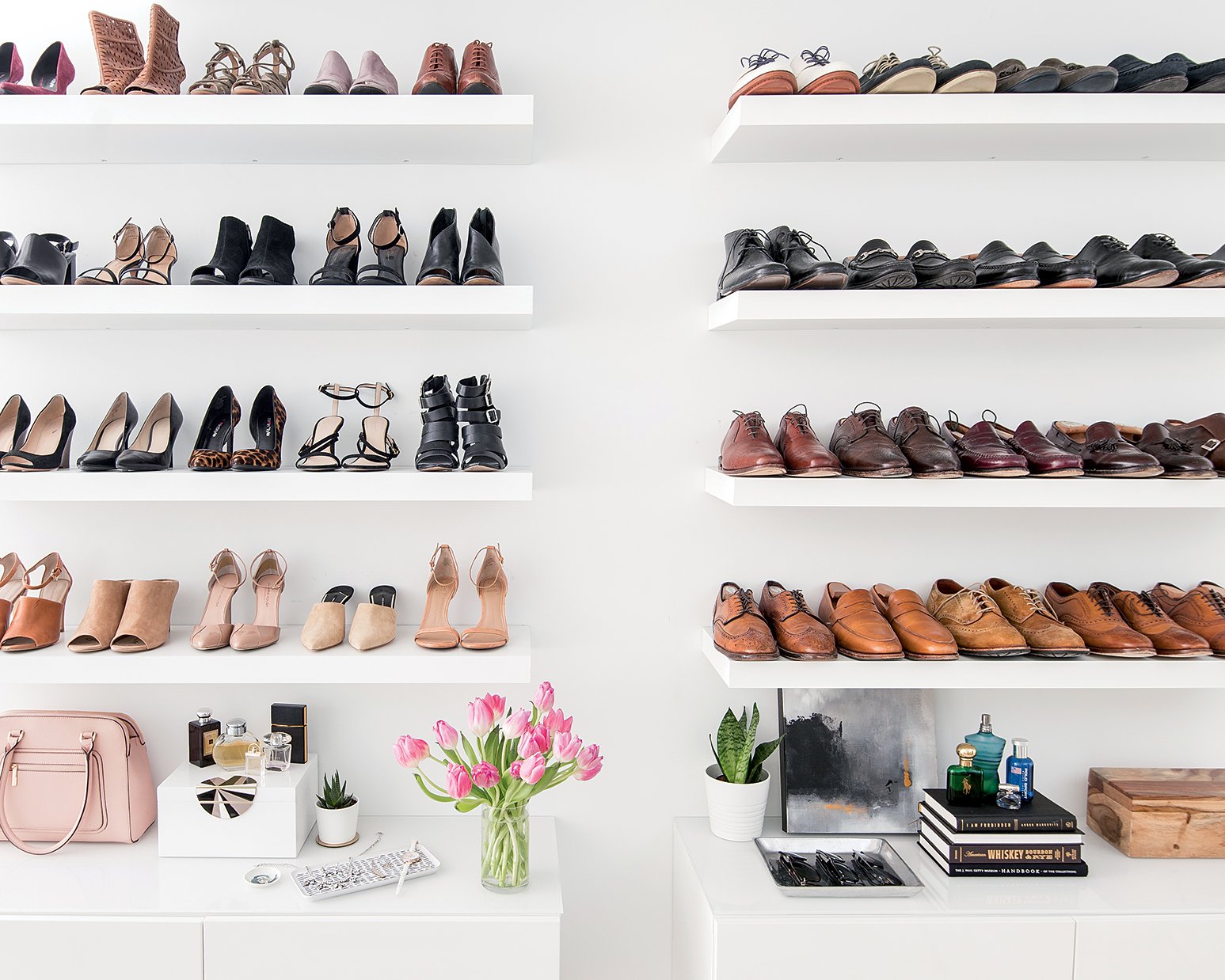 Though they no longer have to skip happy hour to save for a down payment, there aren't many places the couple would rather be than in the house they created together. "We've been very lucky," Metzler says, "but we've also worked extremely hard."
This article appeared in the June 2018 issue of Washingtonian.