Virginia Nguyen and Jesse Meyer-Appel are used to the VIP treatment: for years Virginia, who goes by Gina, worked for ESL (Eighteenth Street Lounge Music), the beloved DC indie record label run by Thievery Corporation's Rob Garza and Eric Hilton. In fact, it was through Rob that the pair initially met while hanging in the green room at Eighteenth Street Lounge one fateful reggae night 16 years ago.
Over the years, Thievery Corporation would bring the pair together time and time again until Jesse finally proposed backstage during one of the band's shows. Eventually, the pair's VIP treatment continued right on into their wedding ceremony at Woodend Sanctuary, which Garza officiated.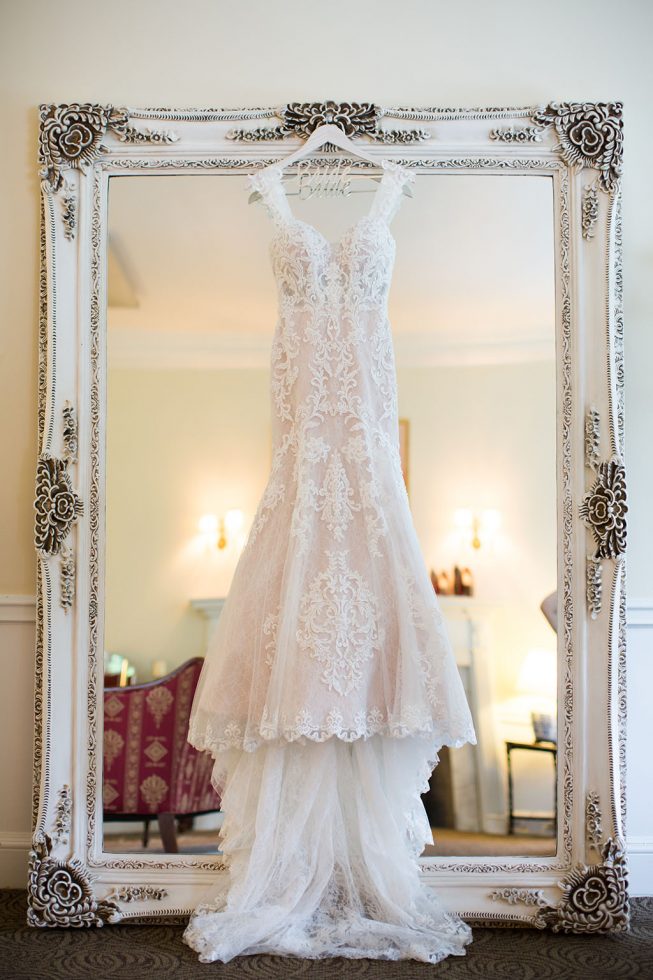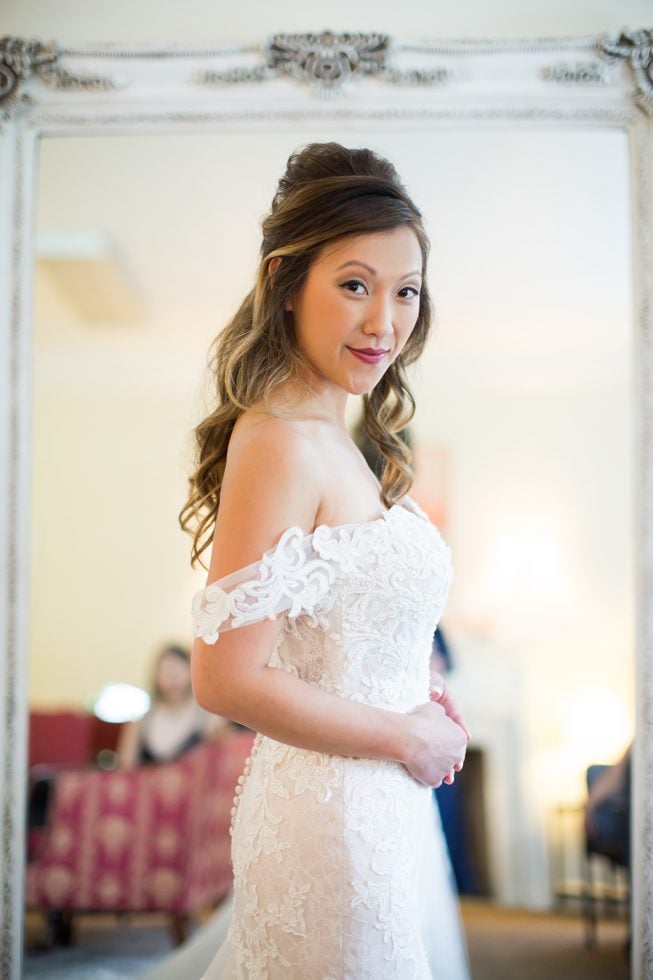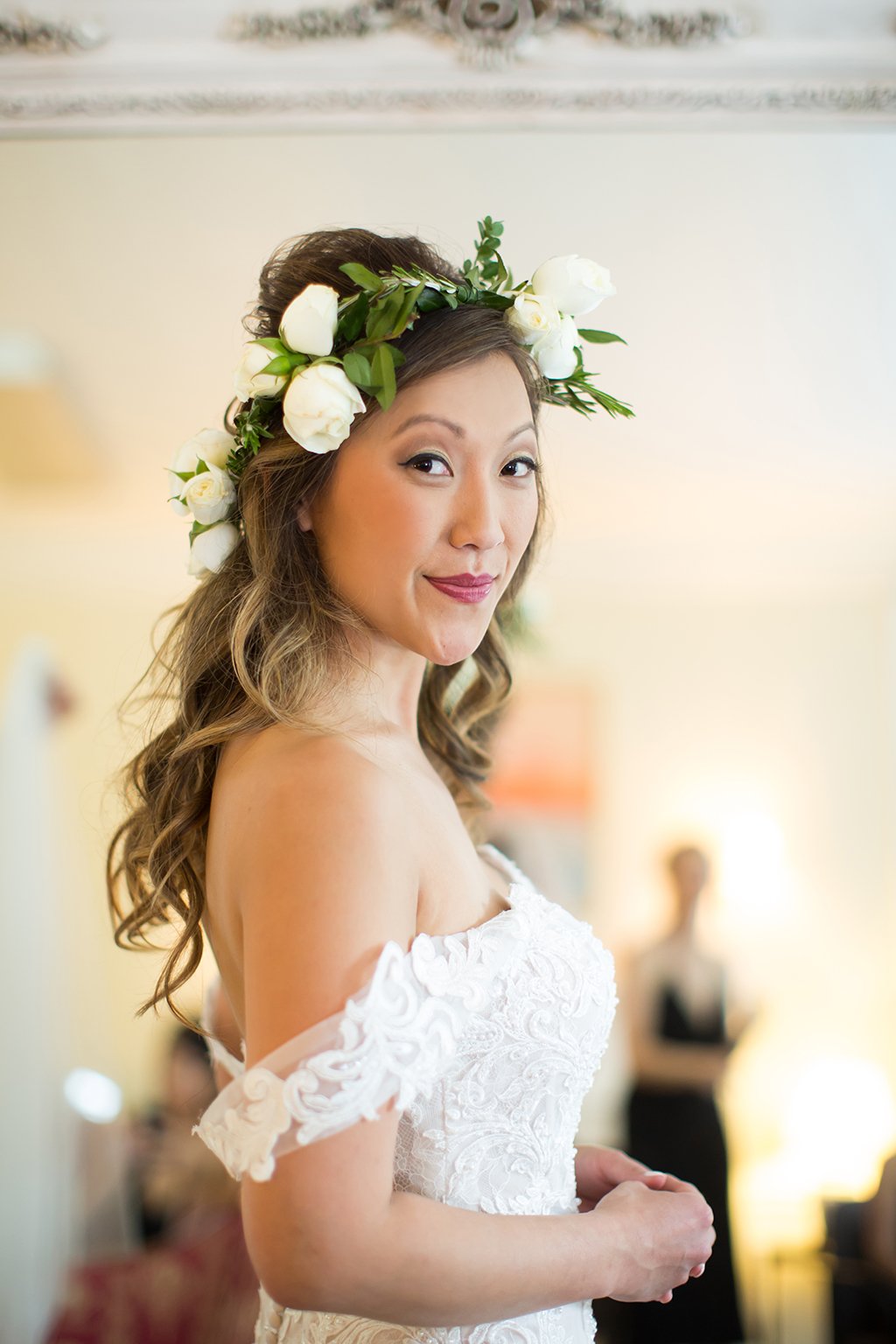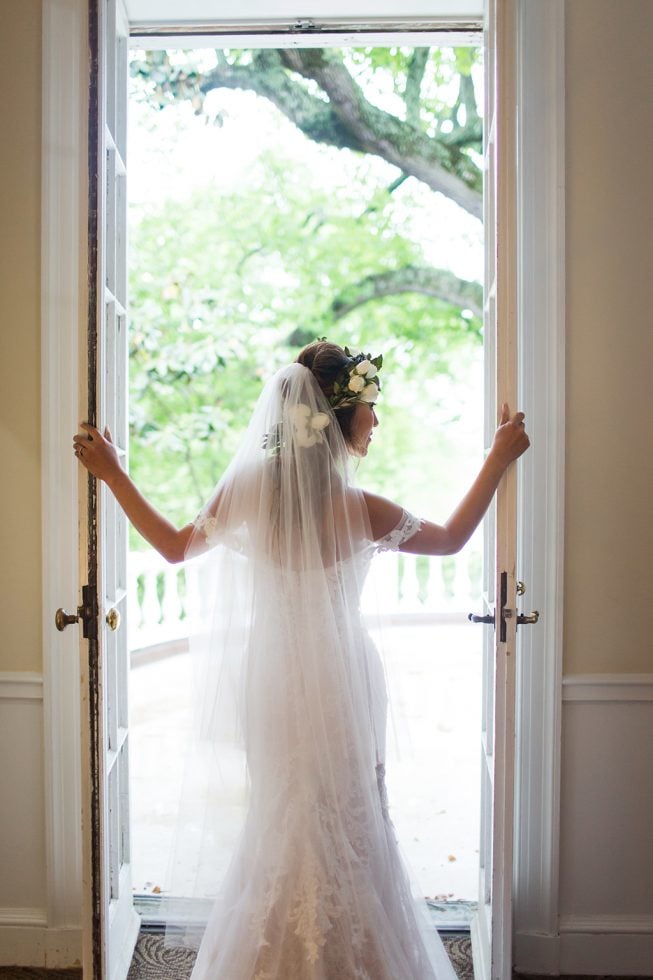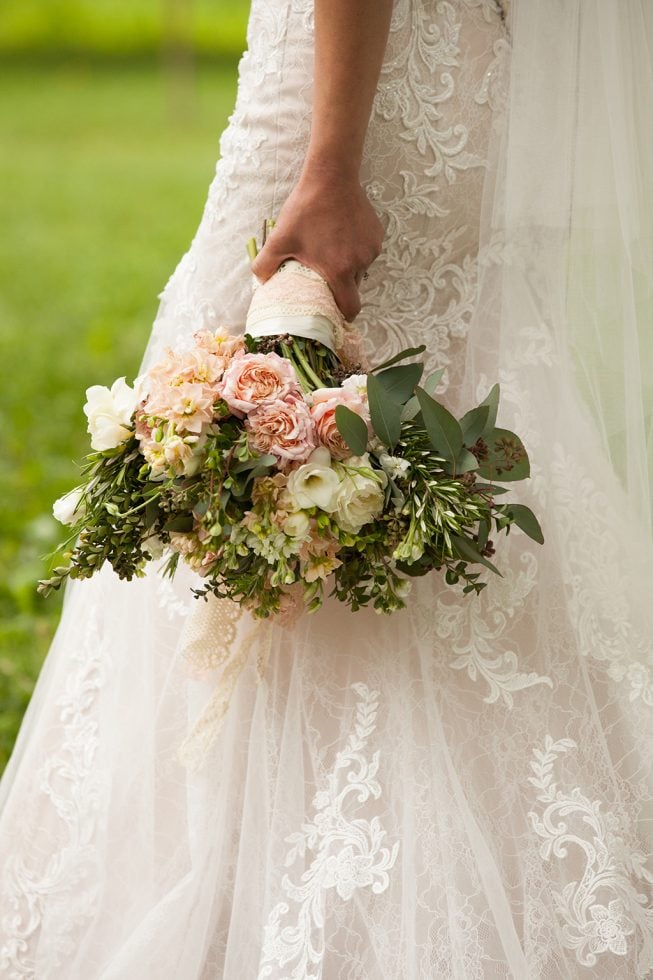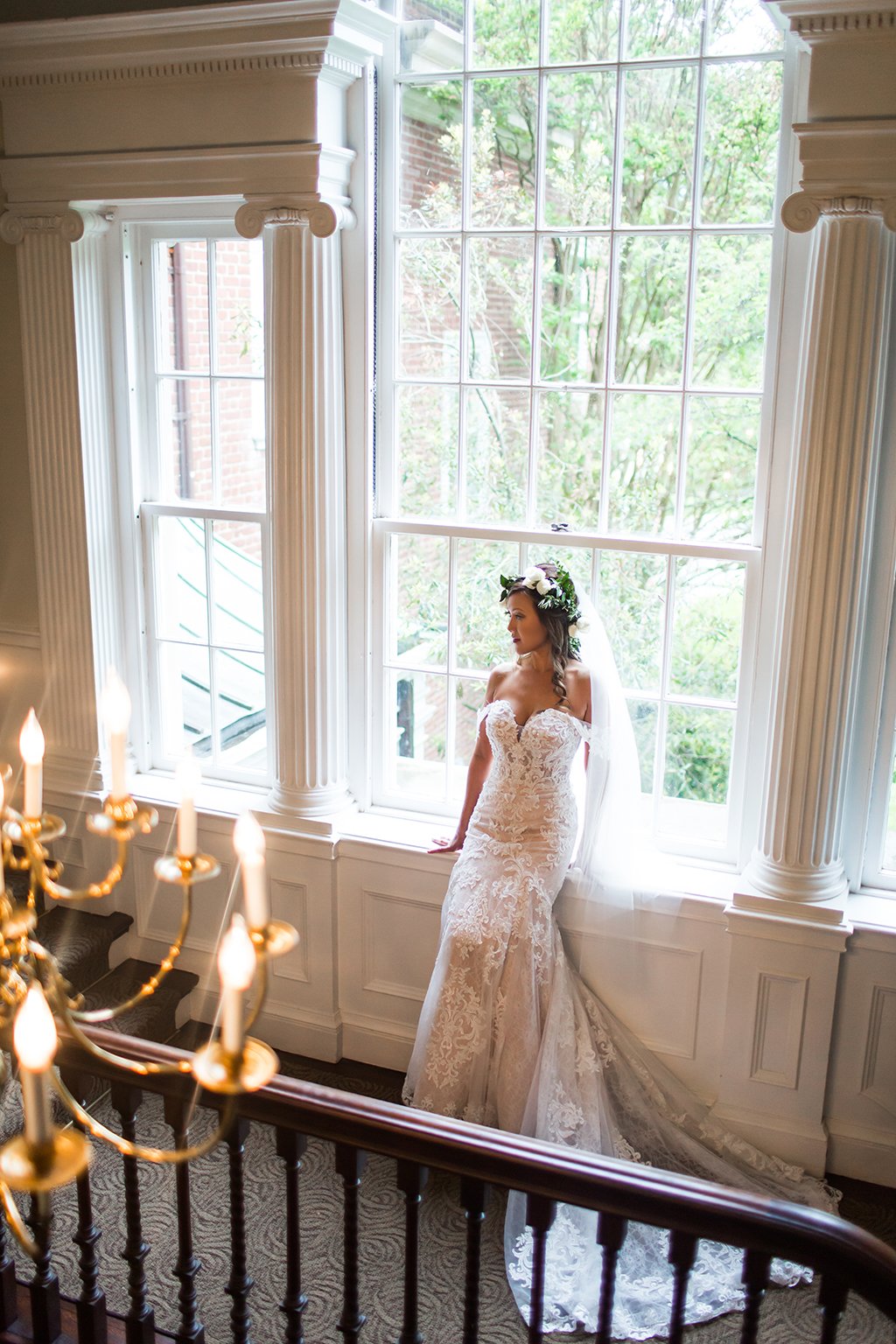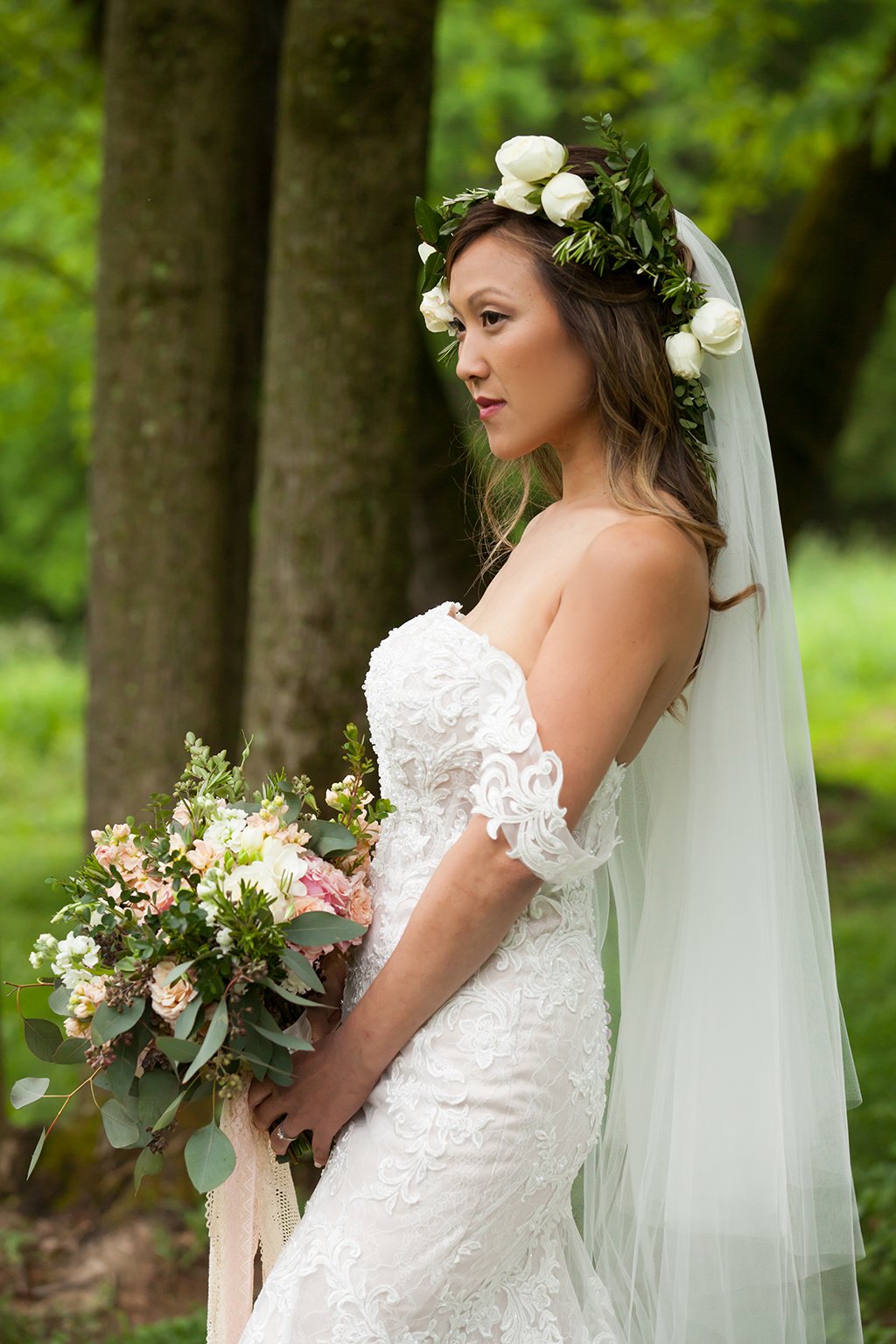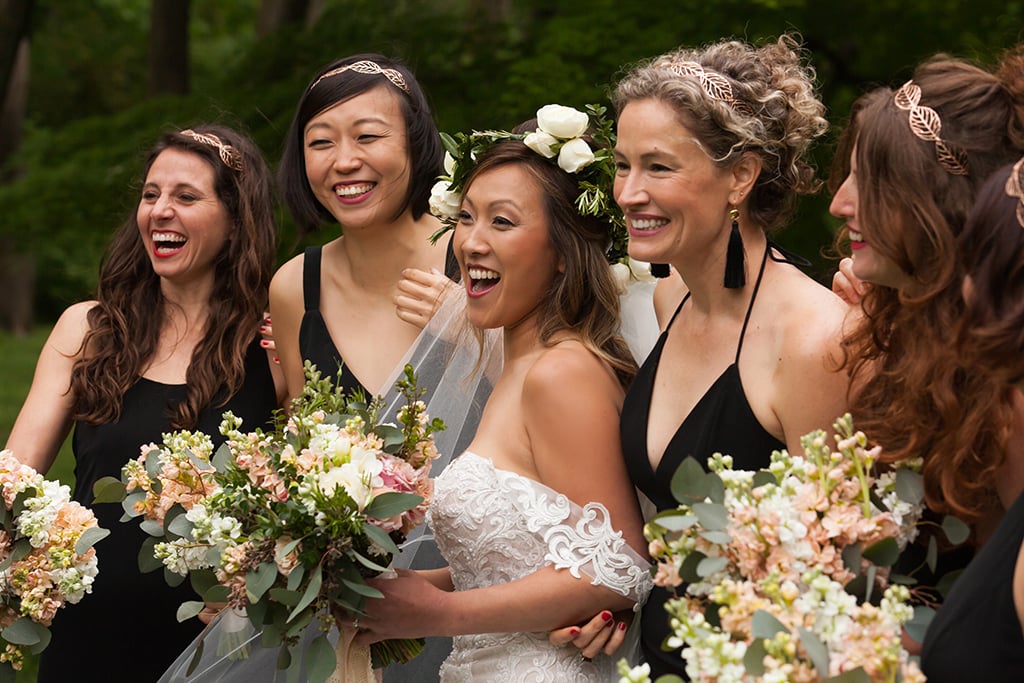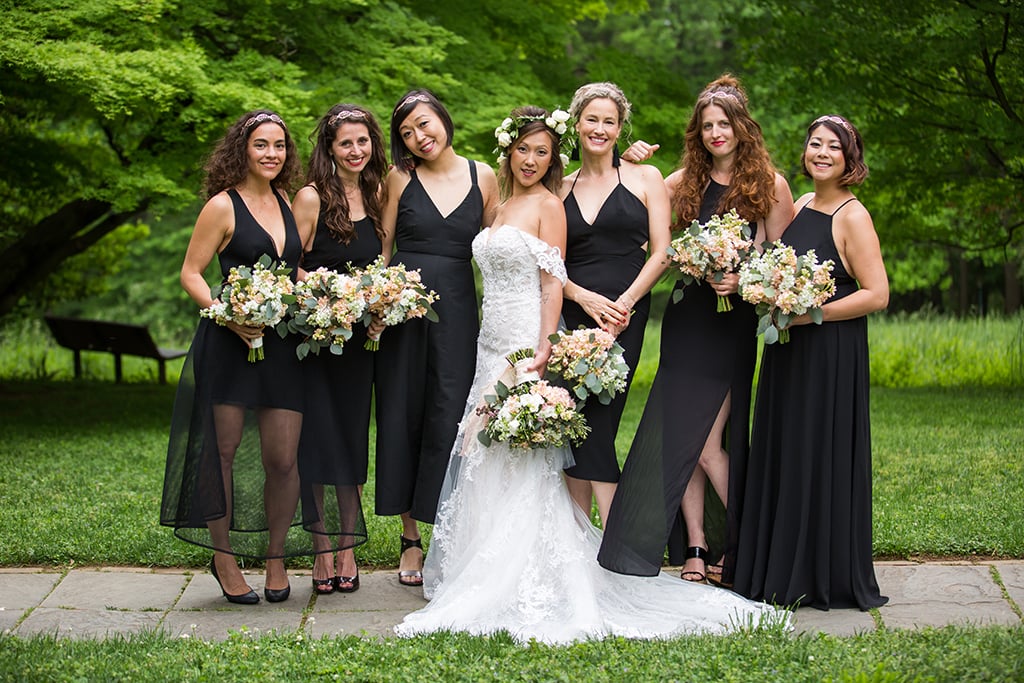 Gina was working with ESL when she first met Jesse, a friend of Elliott Mizroch, one of ESL's development principals. The two kept running into one another backstage at Thievery Corporation shows, first in DC, then in San Francisco, when the couple both moved there the same week in 2013.
They exchanged numbers backstage at a show at the Greek Theatre in Berkeley, and began spending more and more time together, but it wasn't until Jesse made a bold move that their relationship rose to the next level: "I thought he was just another dude, that he'd make a great friend" recalls Gina. "Until he kissed me!"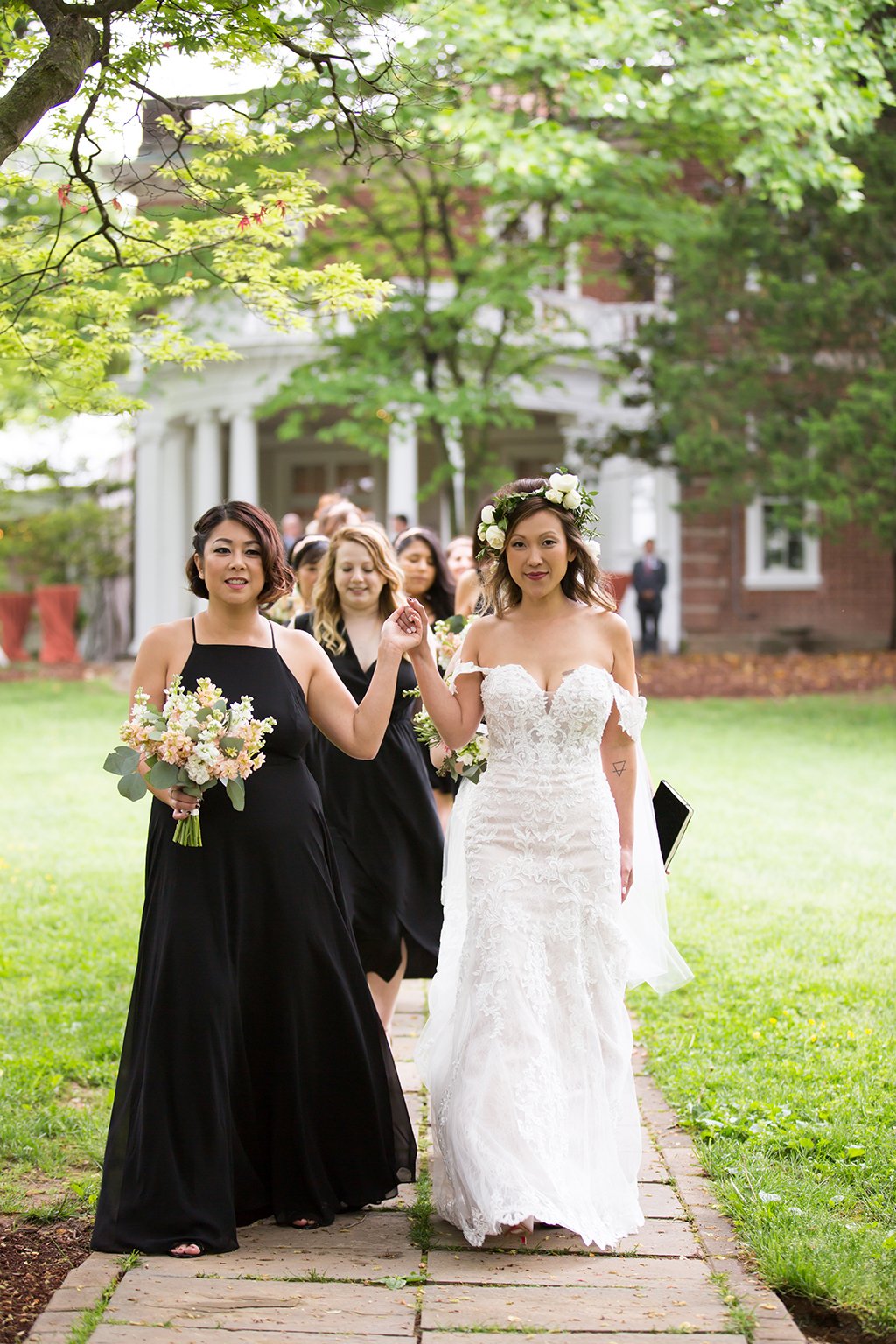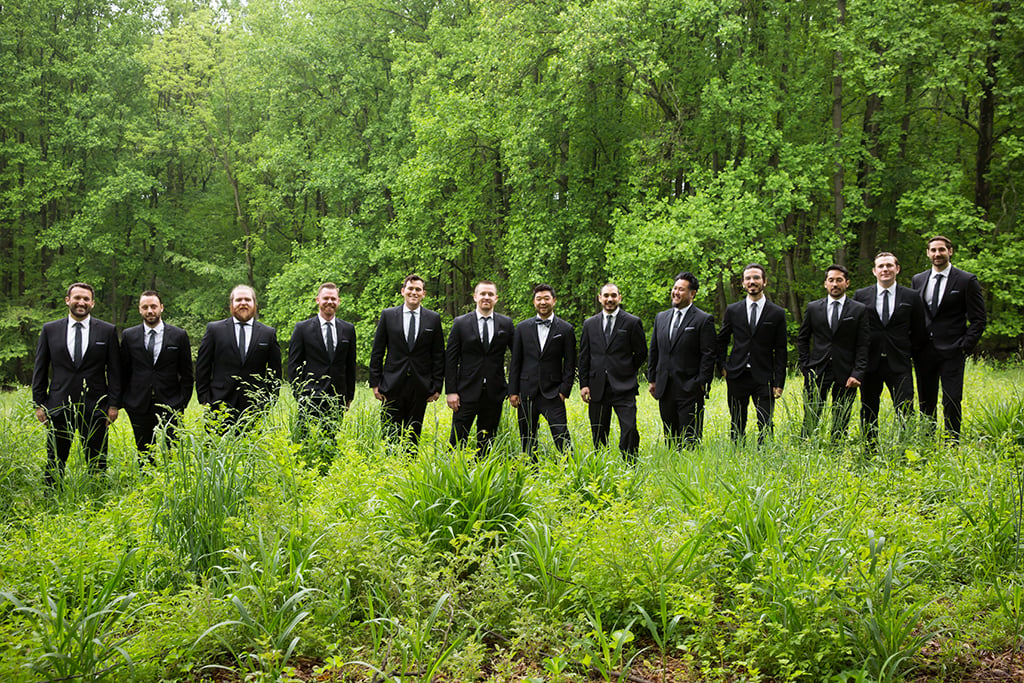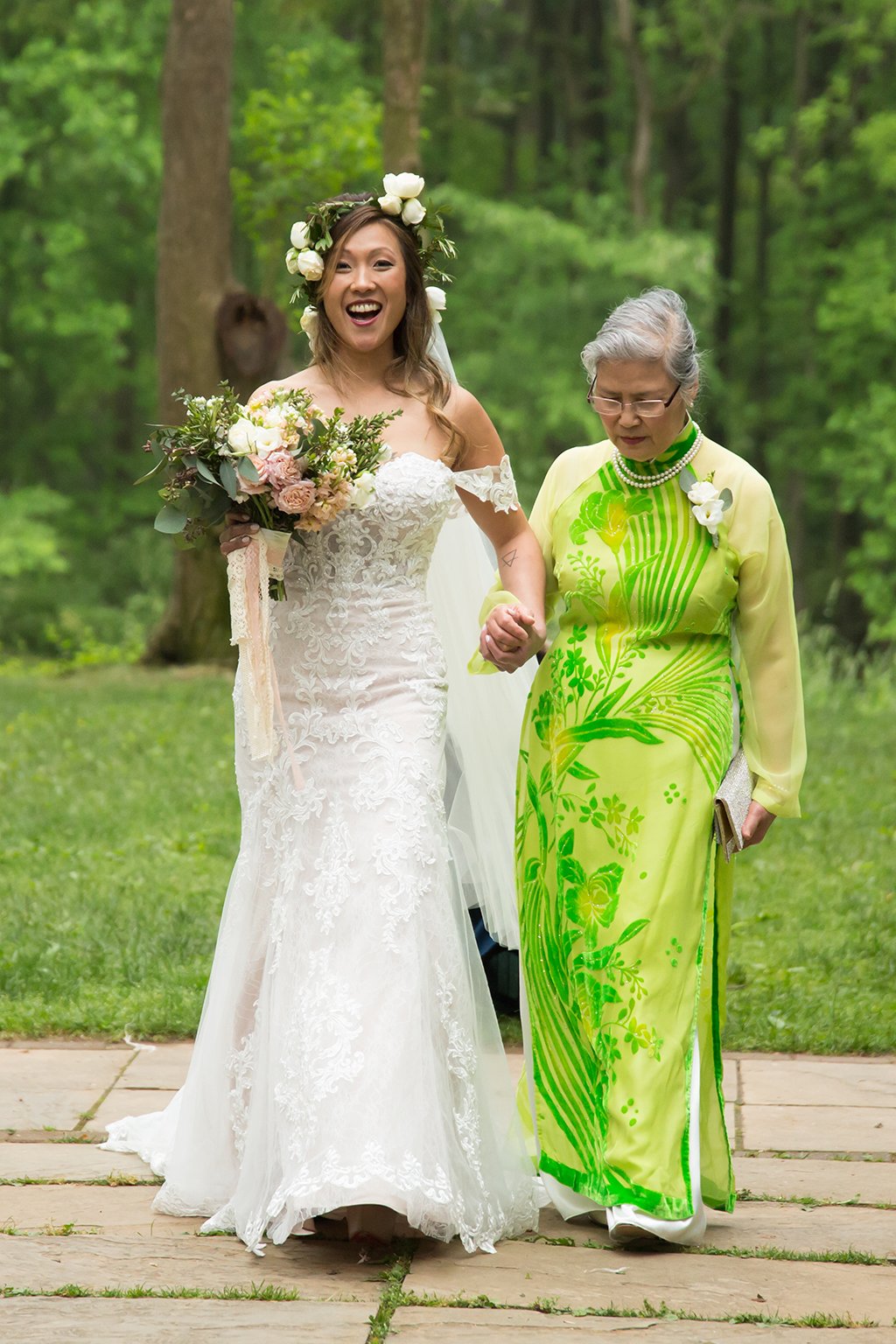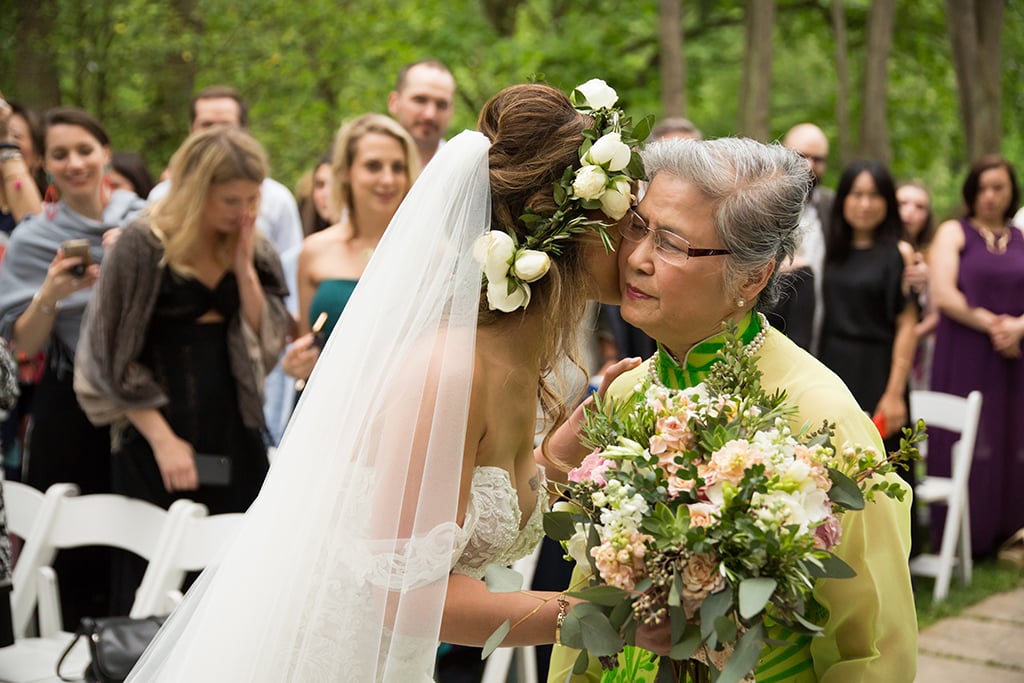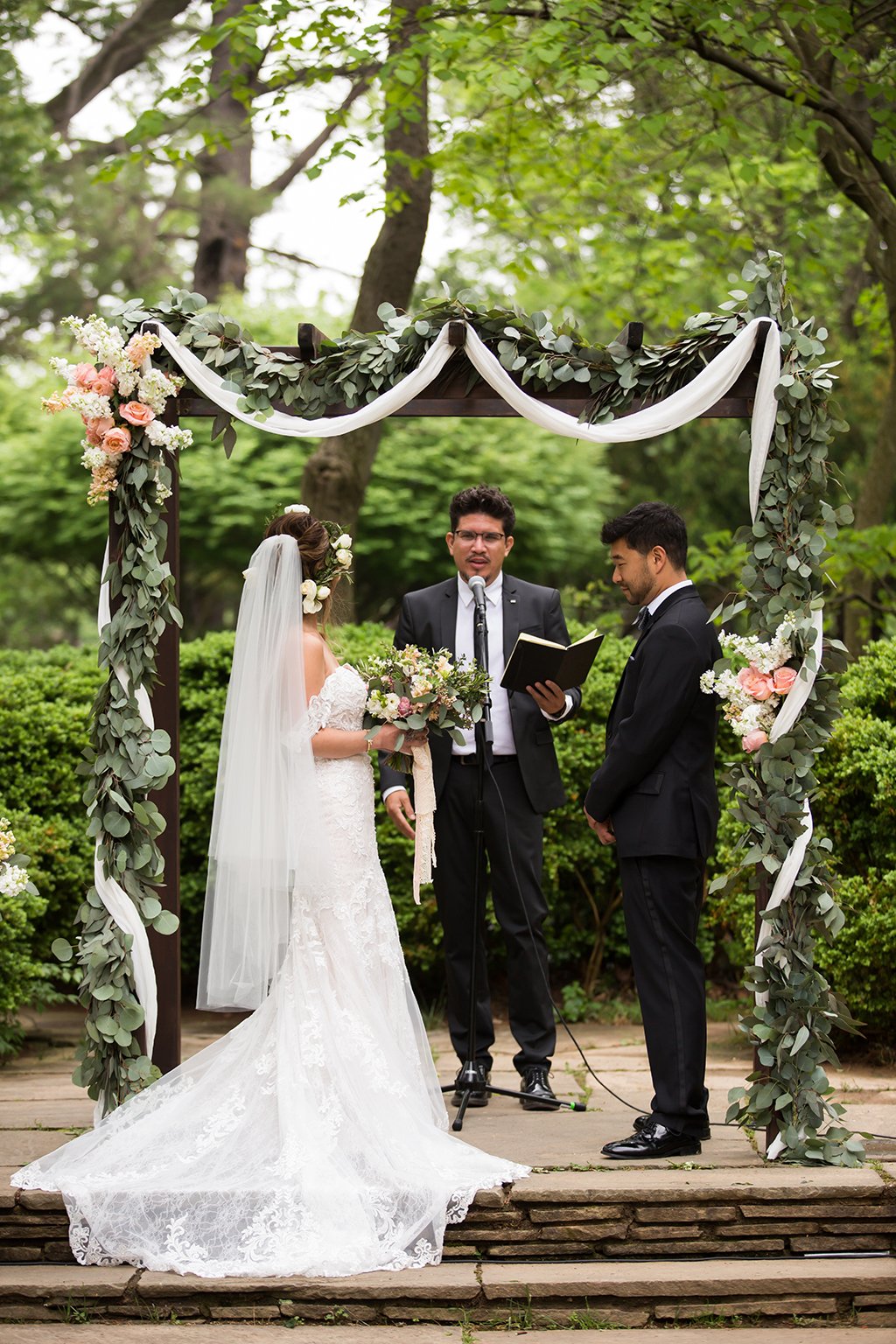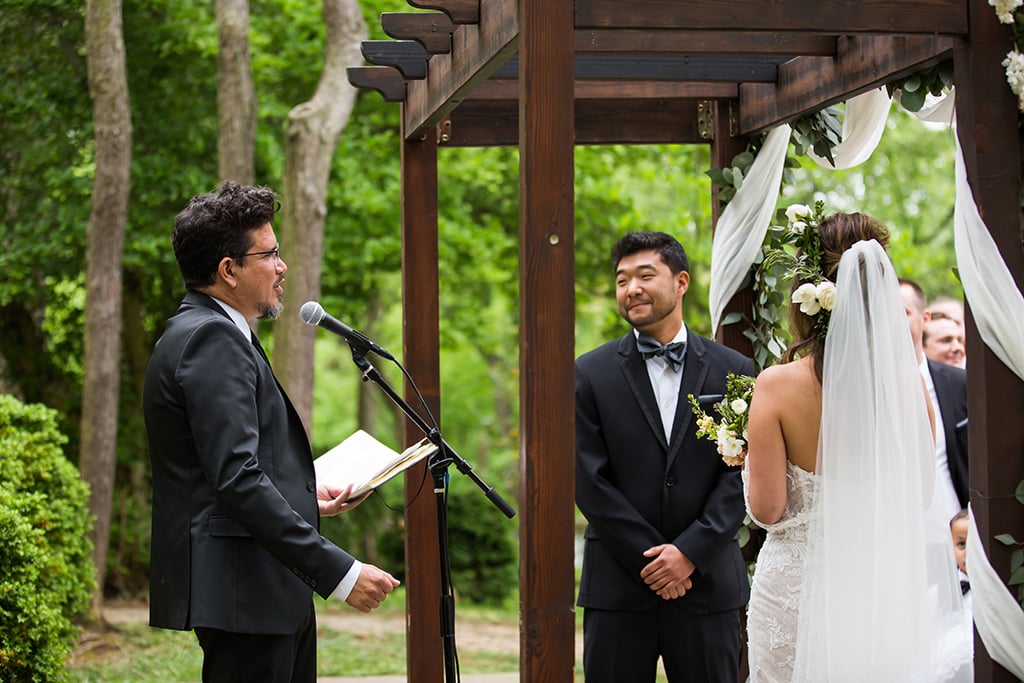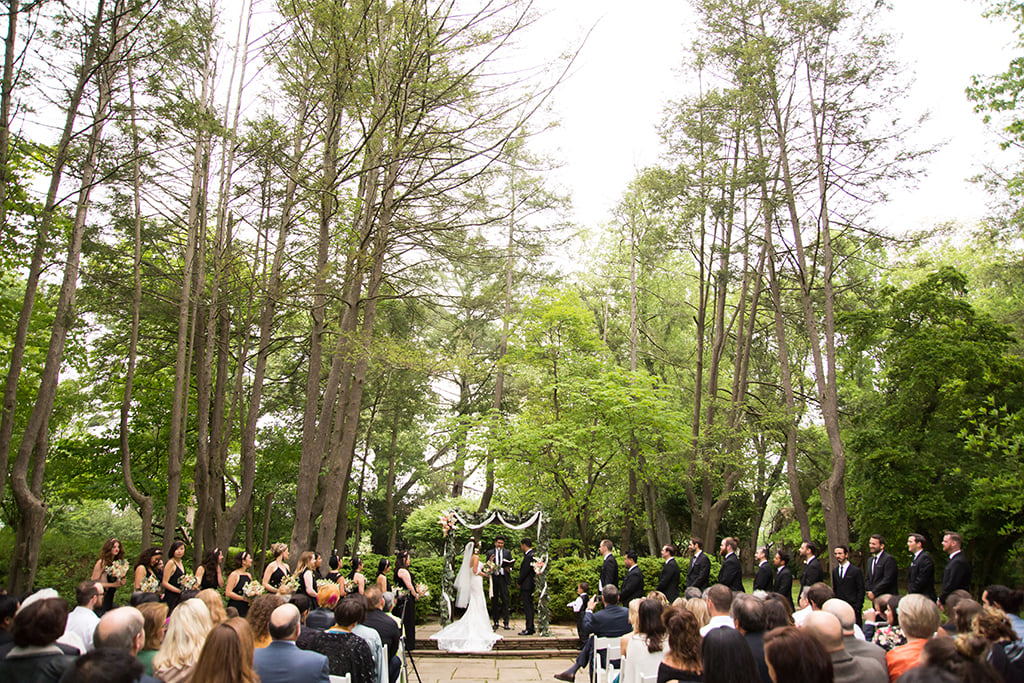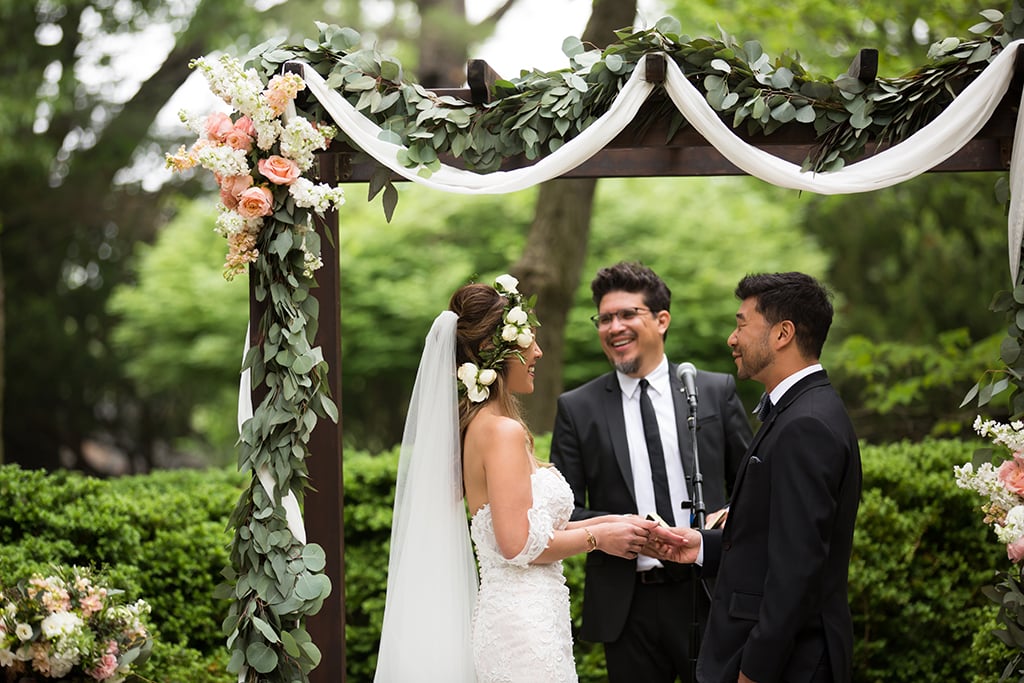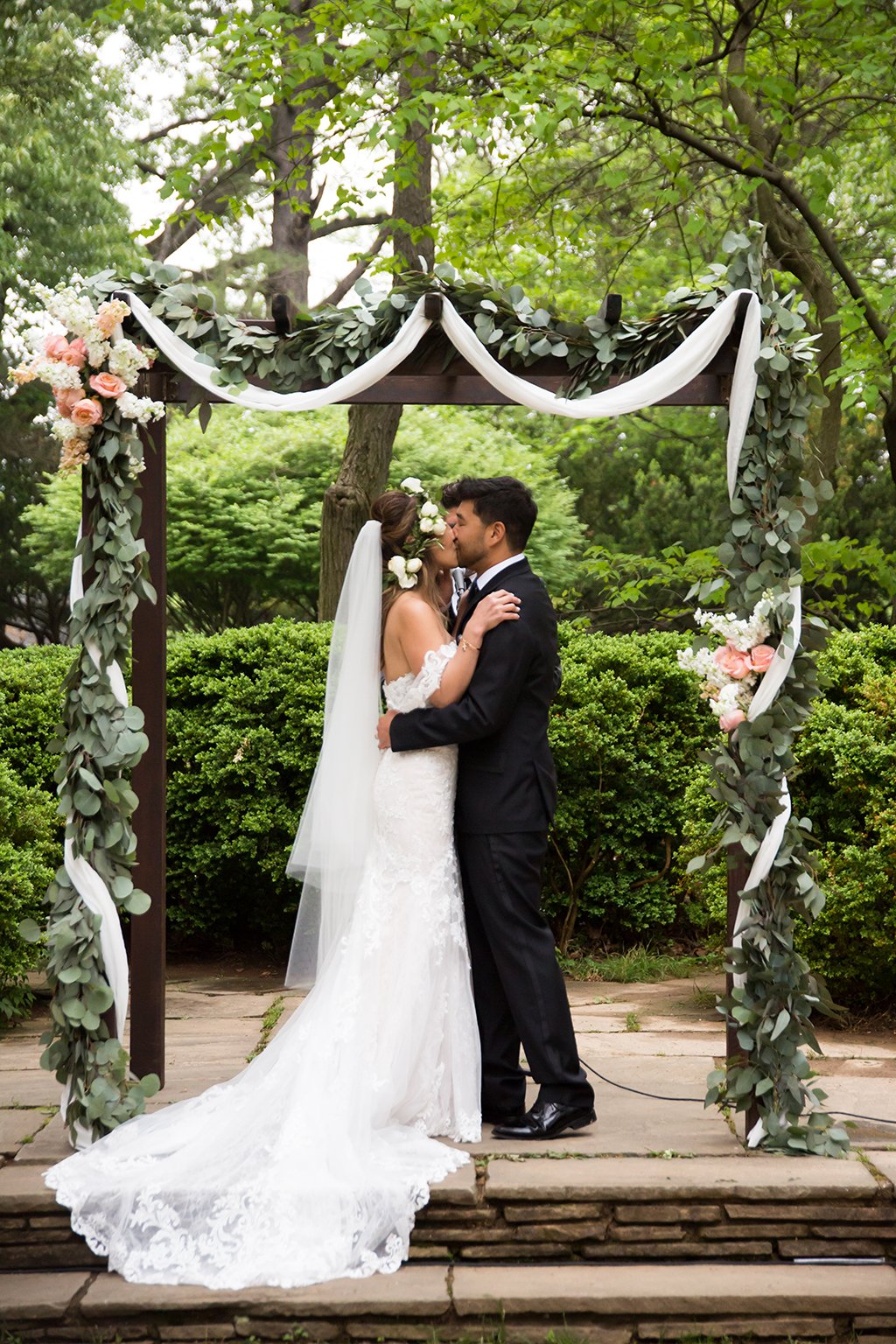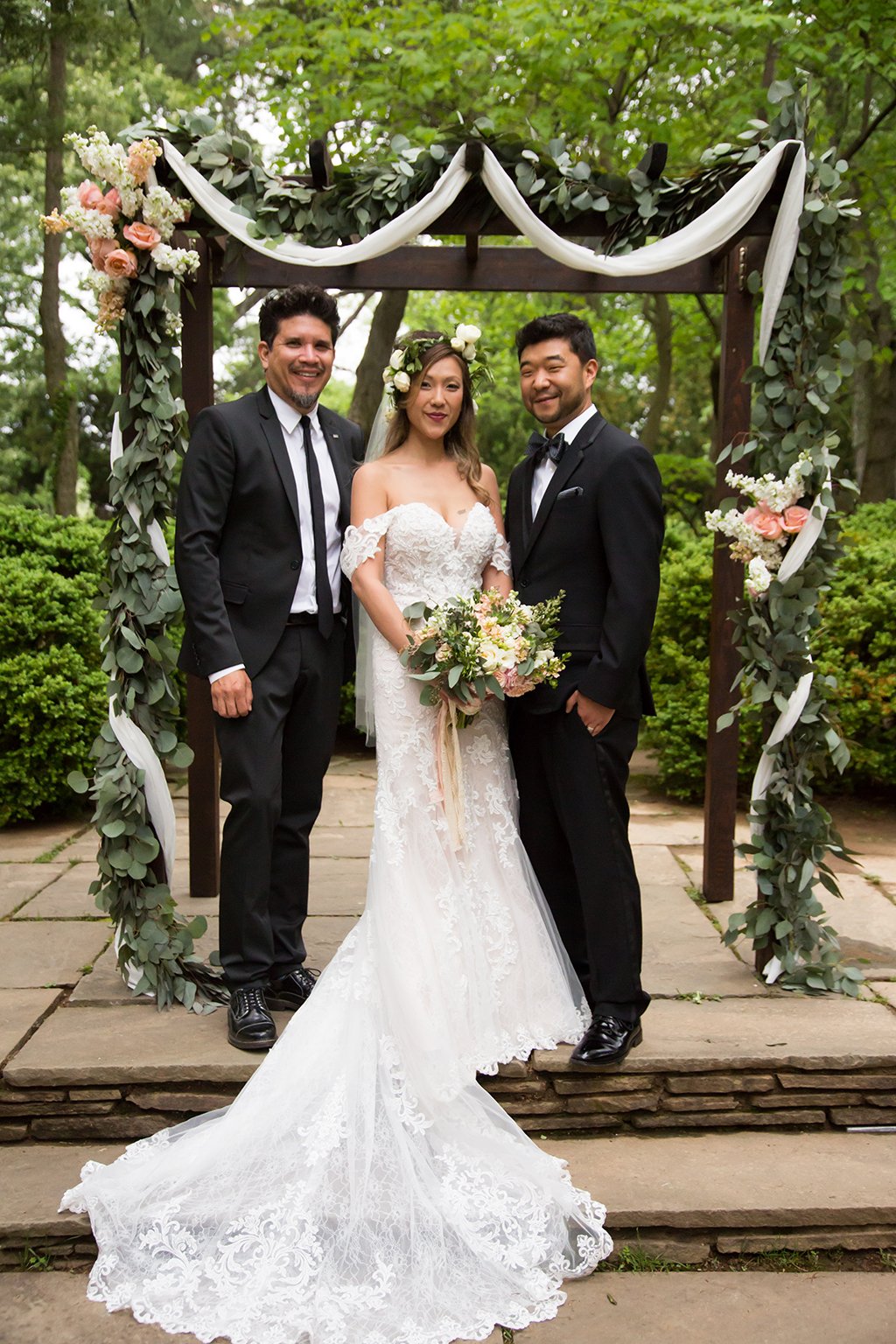 Two years after a first date at Bourbon Steak in Union Square San Francisco, Jesse proposed to Gina while backstage at (where else?) a Thievery Corporation show at the 9:30 Club.
The original plan had actually been for Jesse to propose onstage. The couple was back home for Christmas and Jesse had been planning the proposal for months. But something came up, and the onstage proposal proved a no-go.
"In reality," says Jesse, "I didn't really want to propose on stage in front of a sold-out crowd in my hometown… so that was a relief." Instead, Jesse proposed backstage. Gina, of course, said yes.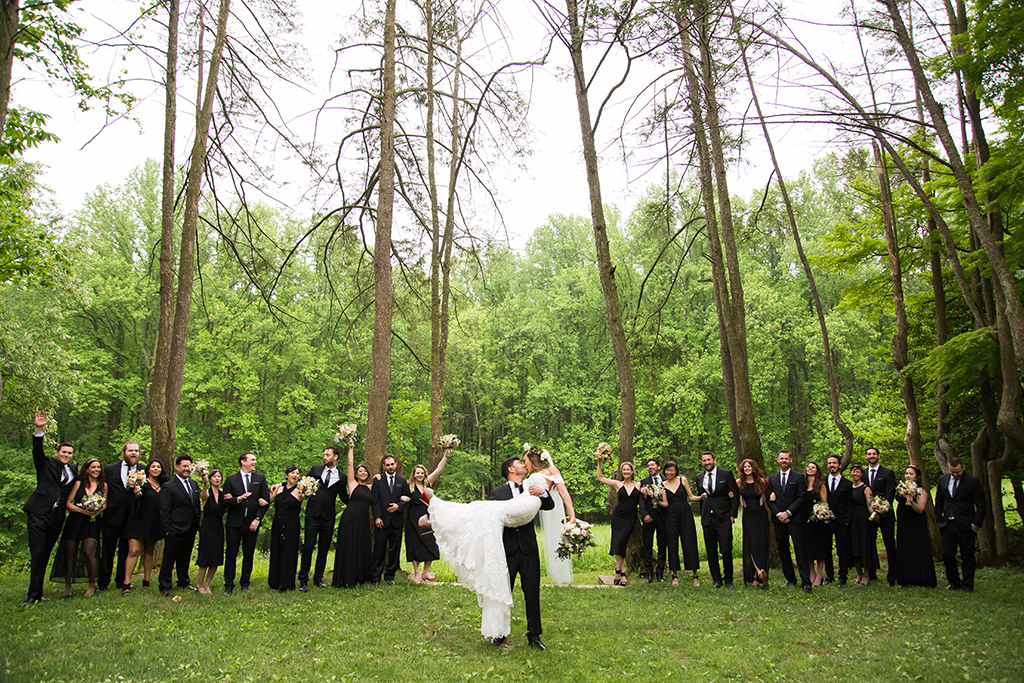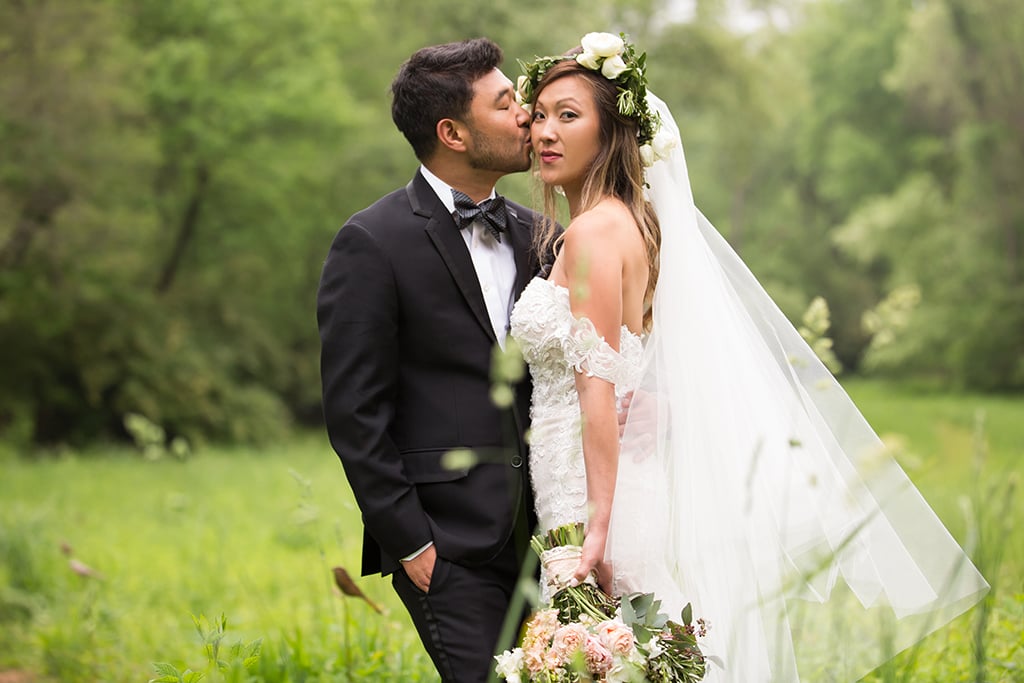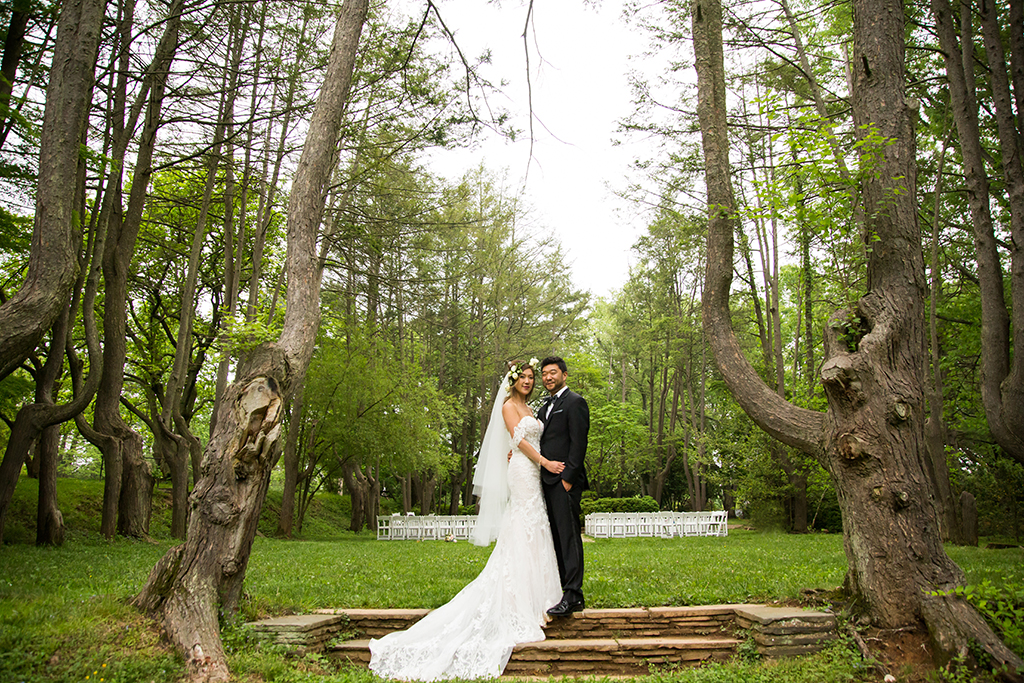 When it came time to plan the wedding, both Gina and Jesse knew that Garza, and their ties to Thievery Corporation, had to be incorporated into the ceremony. ("We are family," says Jesse.)
They asked Garza to officiate their intimate wedding at Woodend Sanctuary. Though the couple is still living in San Francisco (Gina works as a communications strategist at Quantitative Biosciences Institute, while Jesse is the president of JMA Labs LLC and the owner of Uncle Jesse's Collective, a cannabis dispensary) they are both from this region. Gina is originally from Richmond and Jesse grew up in DC. They wanted to come back east for the ceremony.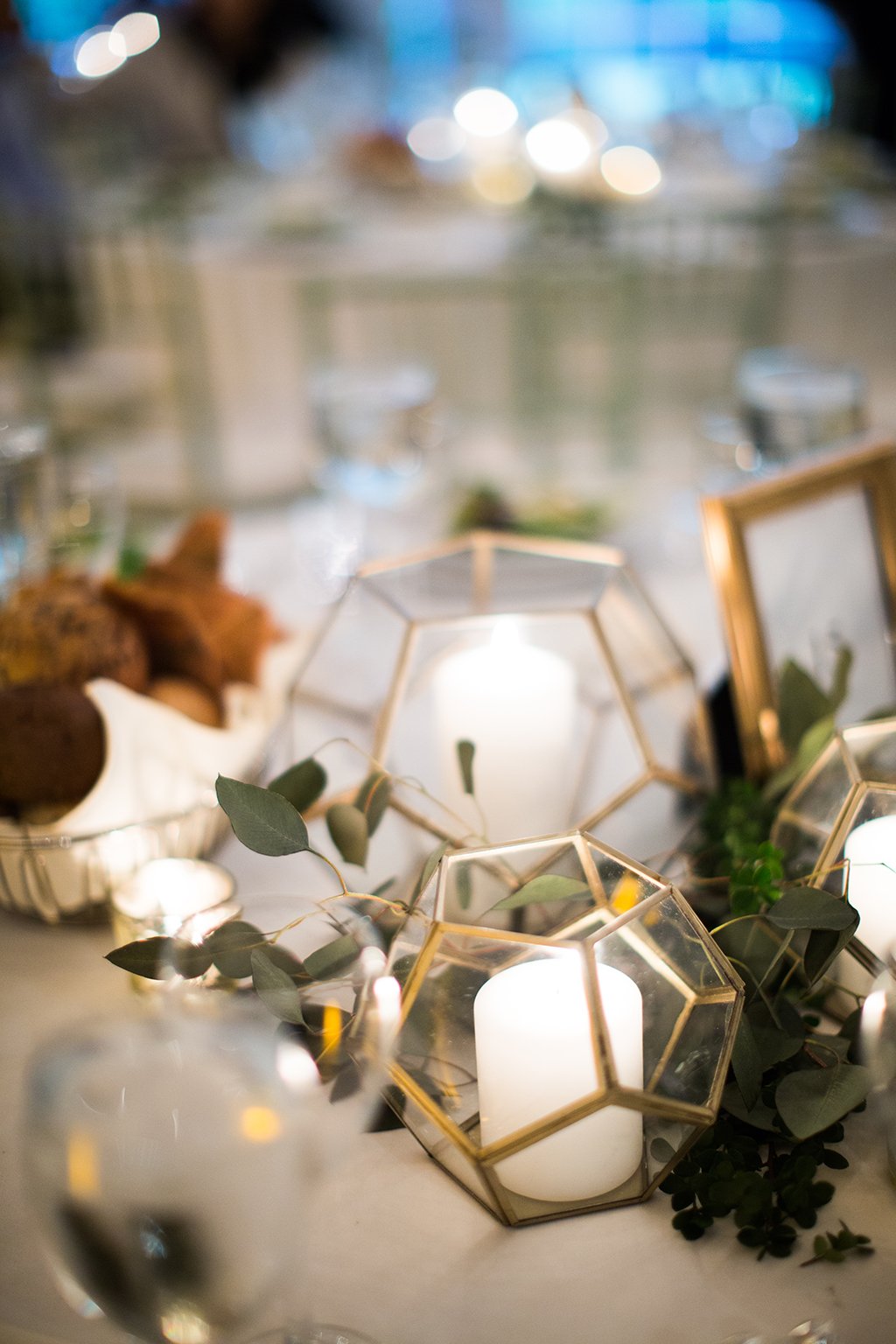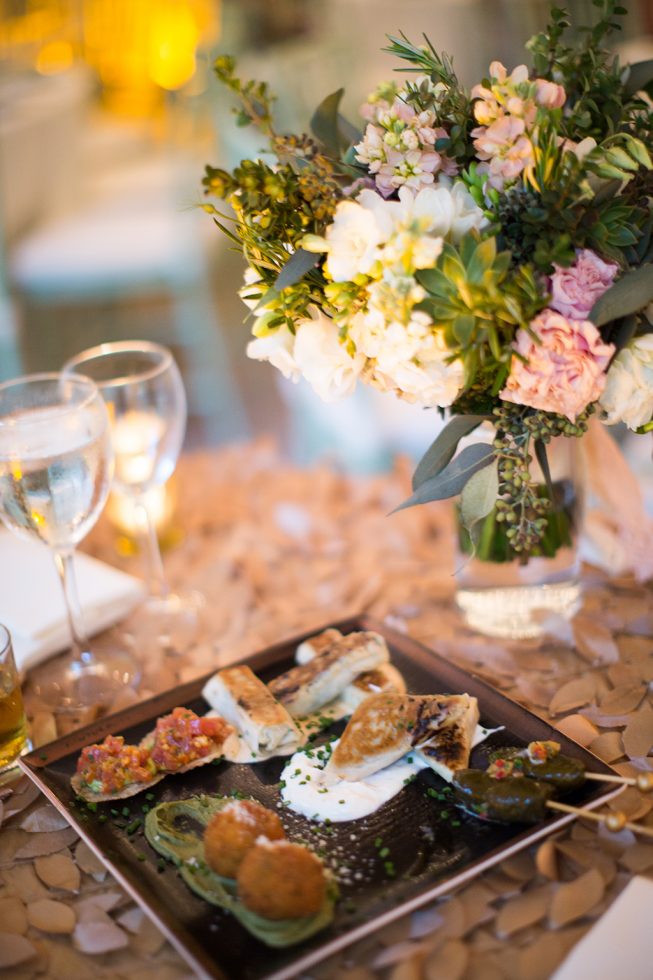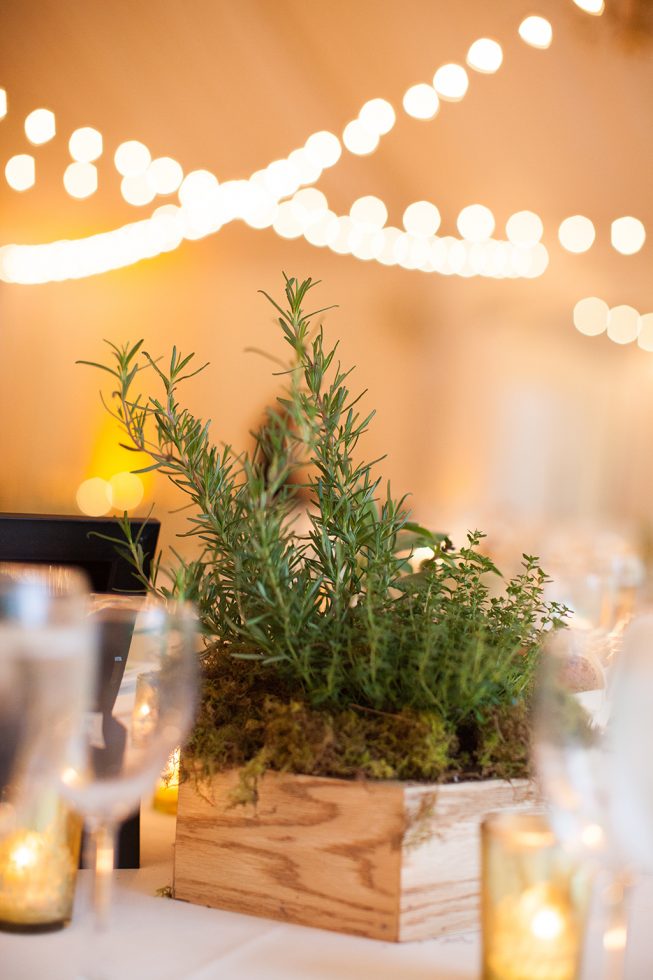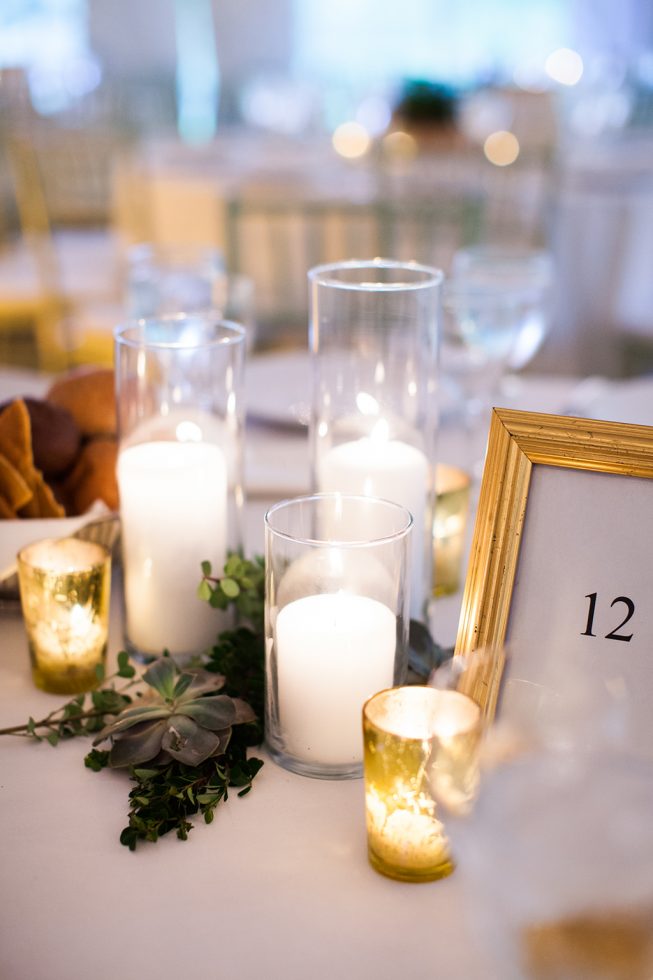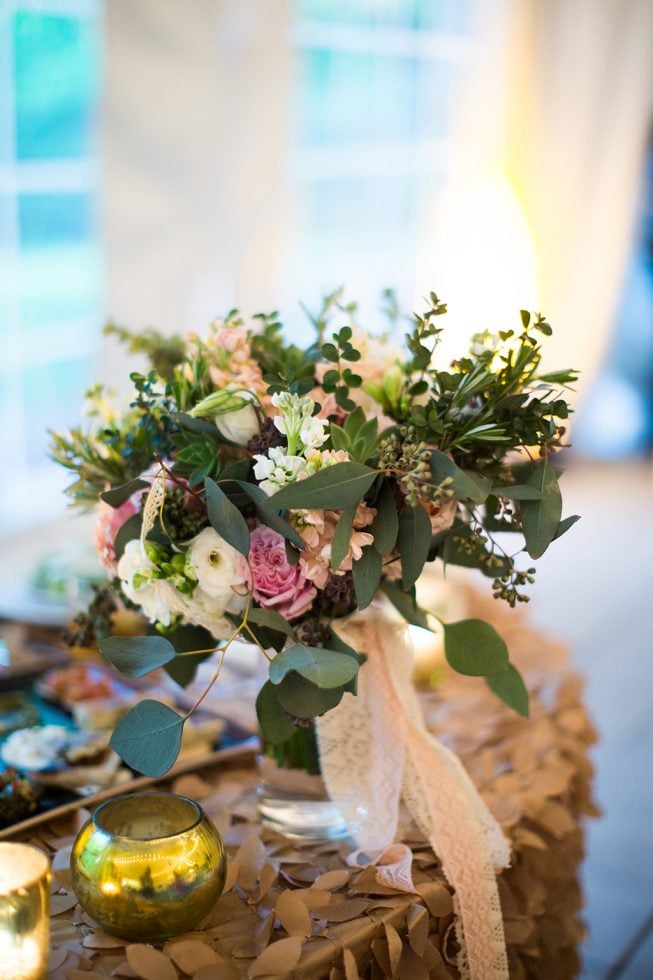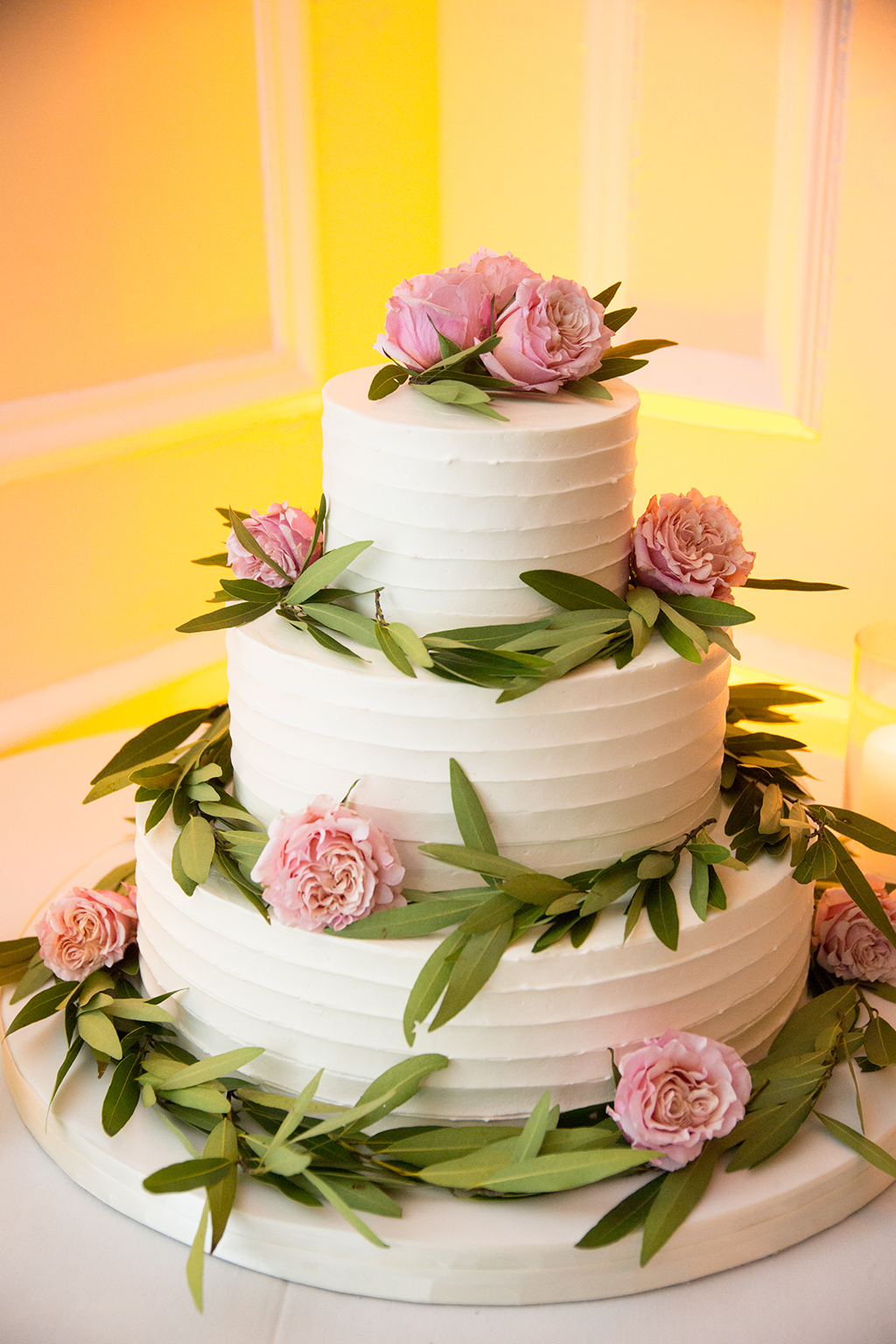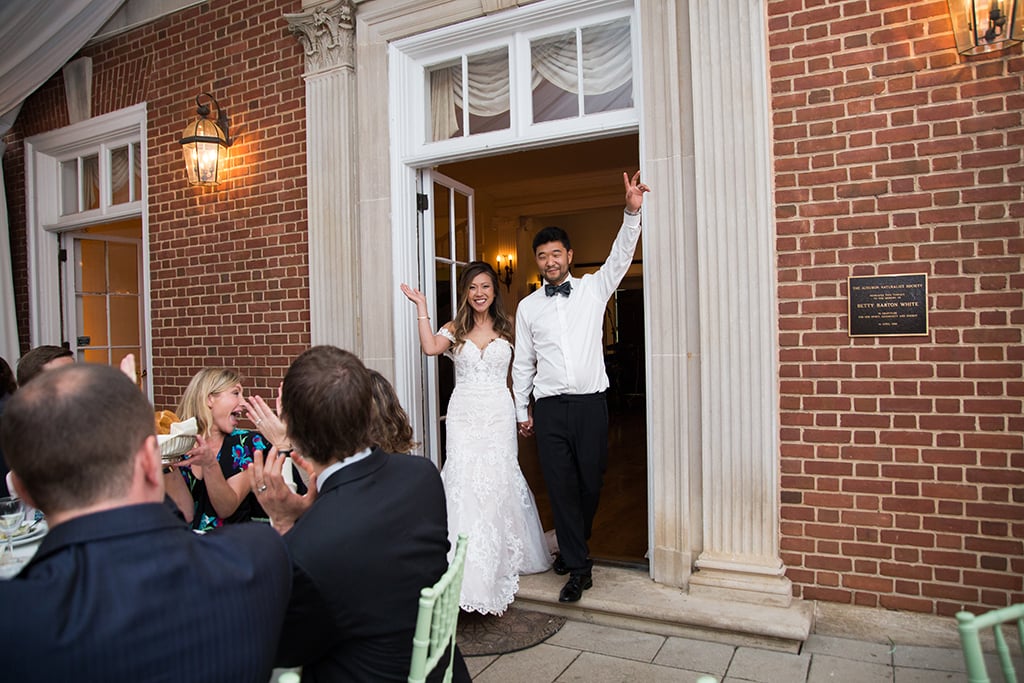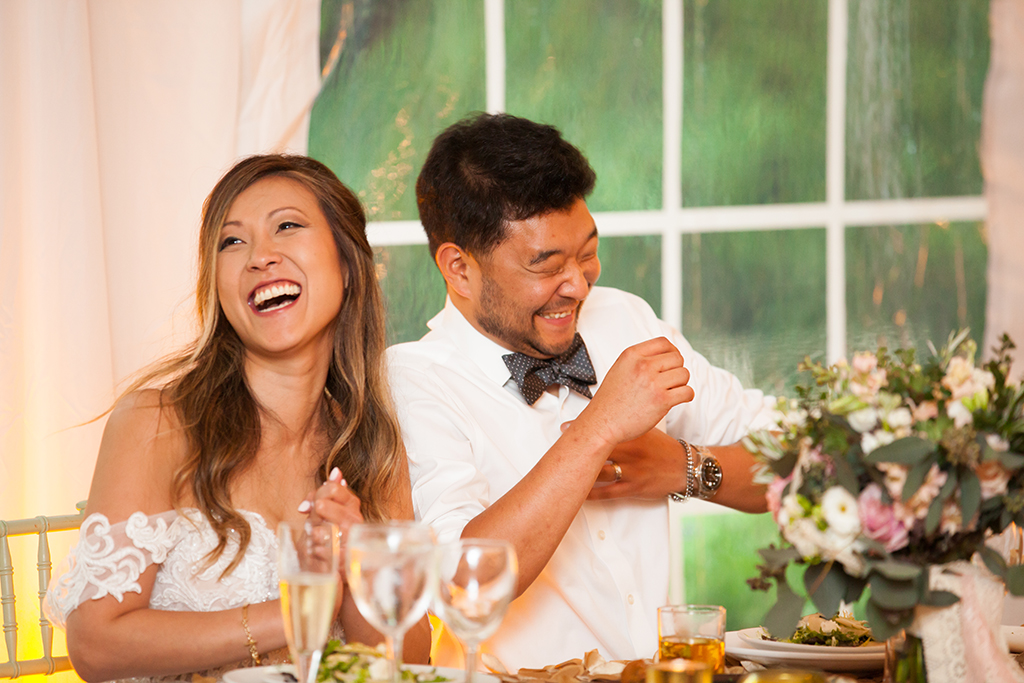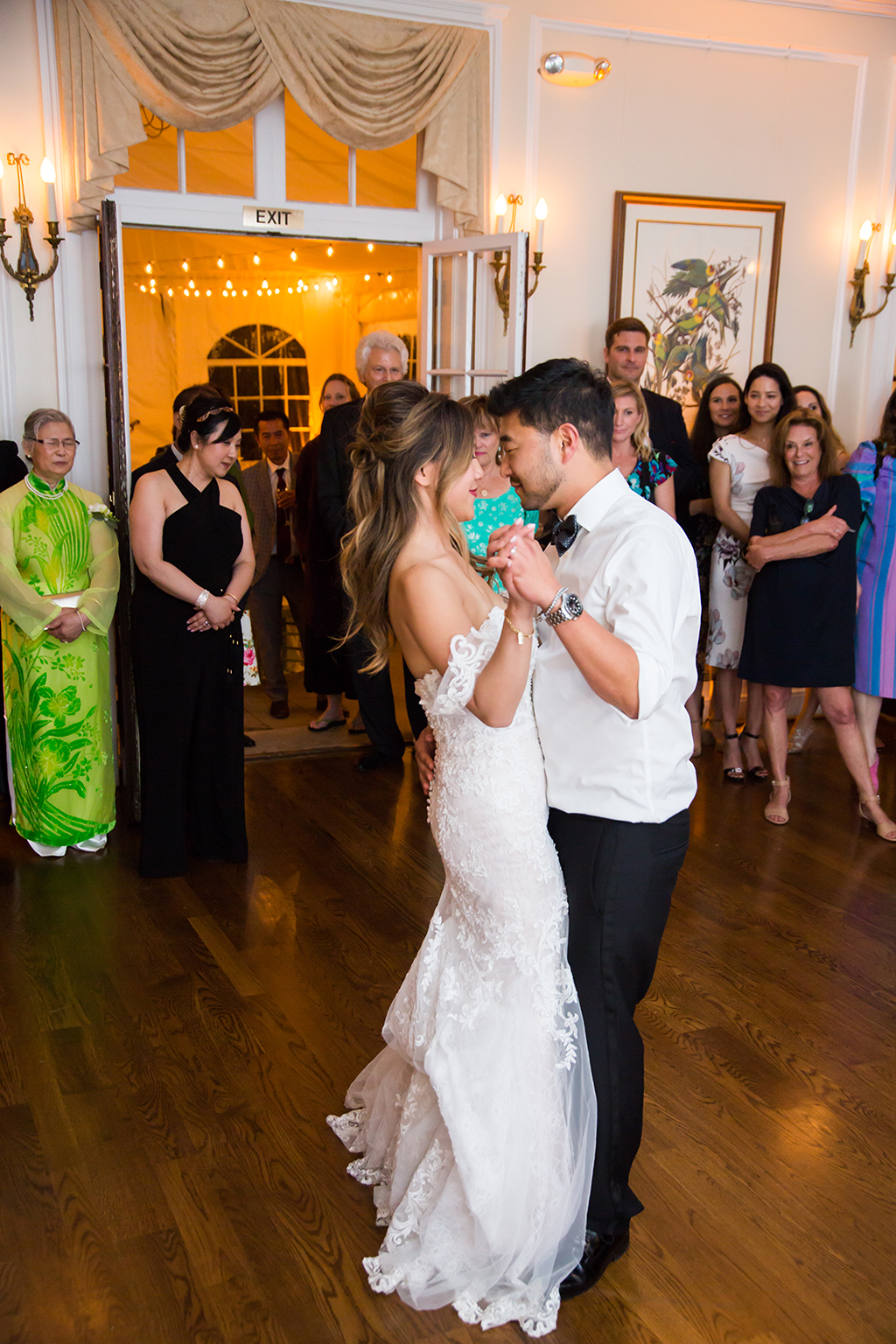 The rock star-themed wedding almost didn't happen outdoors: the morning of their wedding it rained. However, the floral arbor went up, the wedding parties braced themselves, and a live string ensemble played on, starting with a custom processional (a mashup of "Here Comes the Bride" and "Perfect" by Ed Sheeran, followed by "Sunny" by Marvin Gaye). Guests shuffled in carrying invitations that included VIP "All Access" passes to the wedding while sipping Champagne or Hennessy, and the skies cleared in time for a gorgeous ceremony.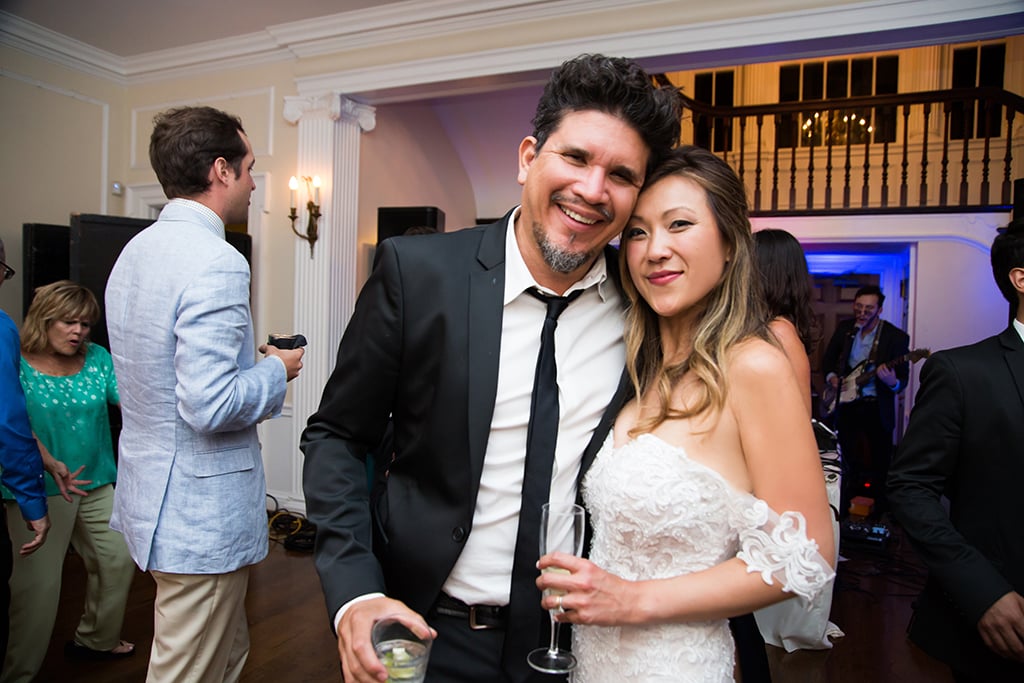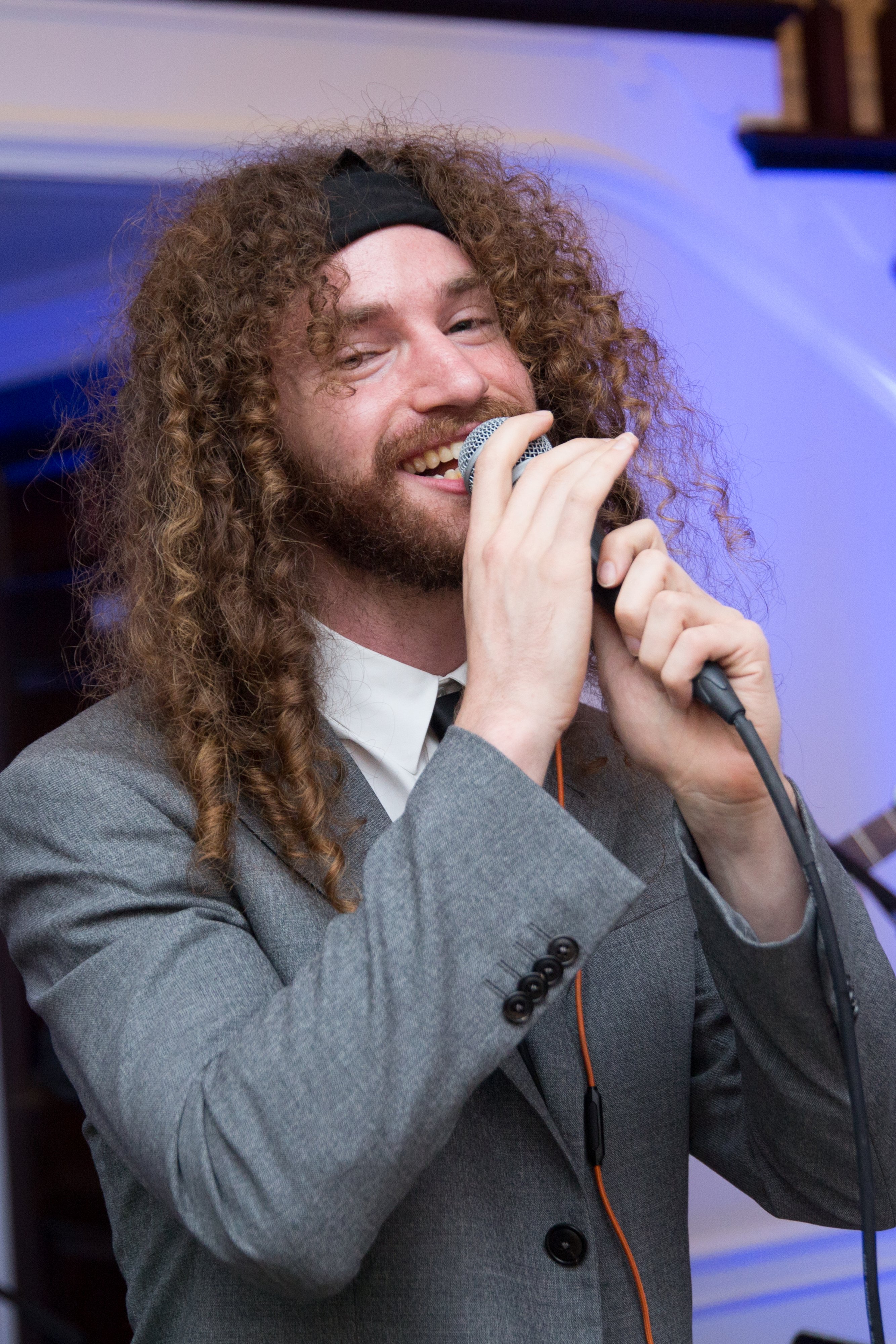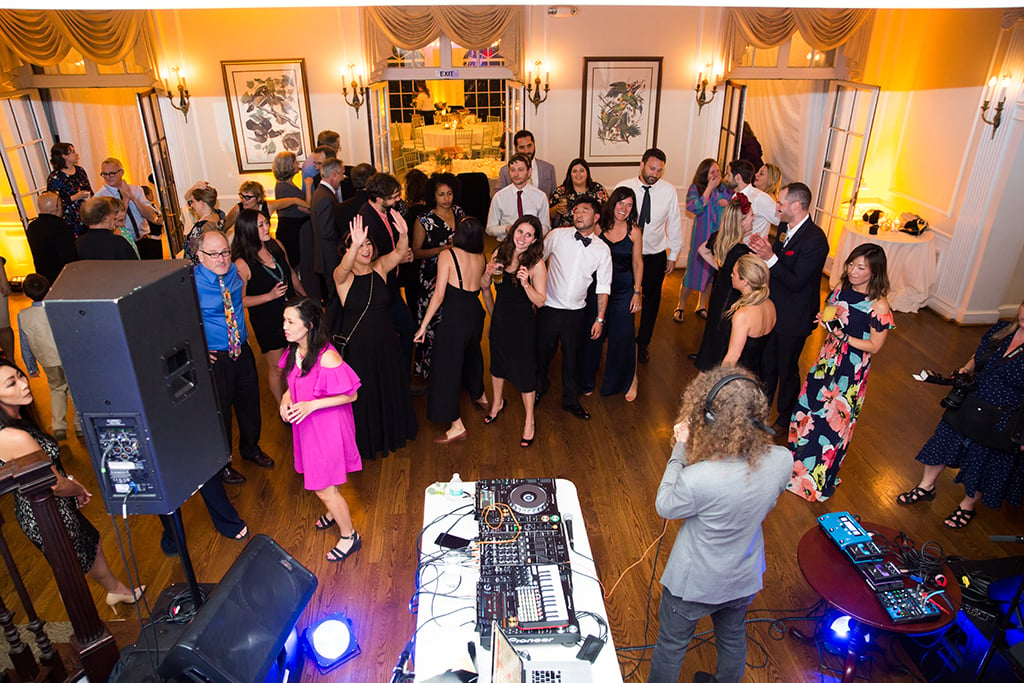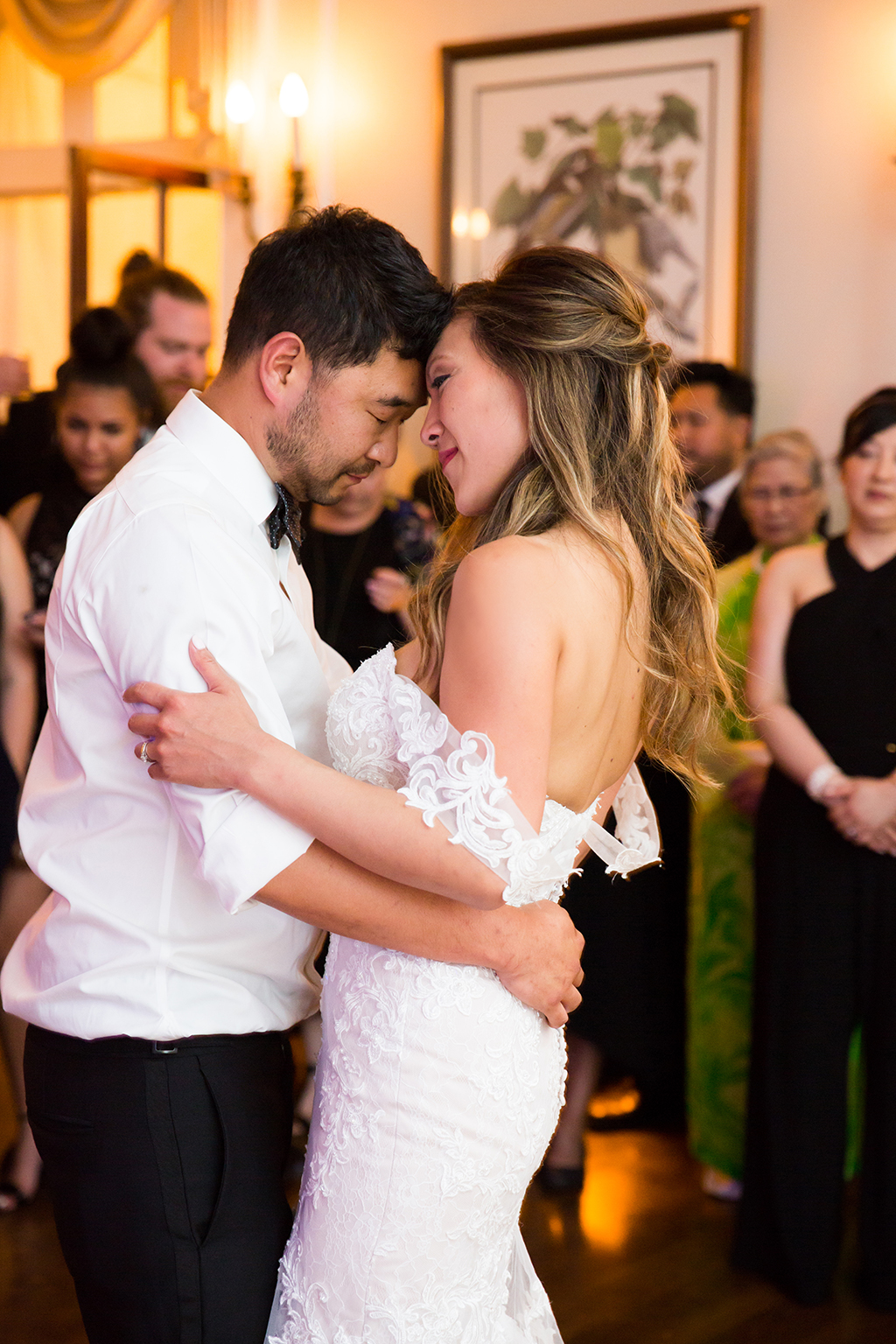 The Details
Photography:
Genevieve Leiper
Venue: Woodend Sanctuary | Event Coordinators: Chrishaun Jones, Katie Martin, Beatriz Engel | Florist: Katie Martin, Elegance and Simplicity LLC | Lighting: Elegance & Simplicity | Invitations: VIP ALL ACCESS Laminates with Paper Invitations via Shutterfly | Caterers: Mike Isabella Concepts | Cake: Fancy Cakes by Leslie | Floral Arrangement on Cake: Elegance & Simplicity | Hair & Makeup: Blush | Flower Crown: Elegance & Simplicity | Bride's Gown: Novella Bridal | Groom's Attire: The Black Tux, The Tie Bar | Music/Entertainment: Justin Jay and Friends Full Live Band | Videographer: Robin Bell, Bell Visuals | Bridal Party Attire: Classy Black Dress | Photobooth: Snapbash | Sound: Gavin Pearce & Oliver Saul, Sound Solutions NY | Accapella Singer: Anna Quinn | String Ensemble: Netanel Draiblate