A guide to the newest places to eat and drink.
First came the distilleries, then the casual eateries, the fitness studios, and the Mom's Organic Market. Now, once-industrial Ivy City has an upscale restaurant where dinner starts at $78.
Gravitas, opening today, is a tasting menu-only restaurant led by 31-year-old chef Matt Baker, who's previously worked at City Perch, Occidental Grill, Minibar, and Brasserie Beck. The eclectic menu brings together flavors from the mid-Atlantic, Baker's Houston upbringing, and his time working in Singapore and traveling throughout Asia.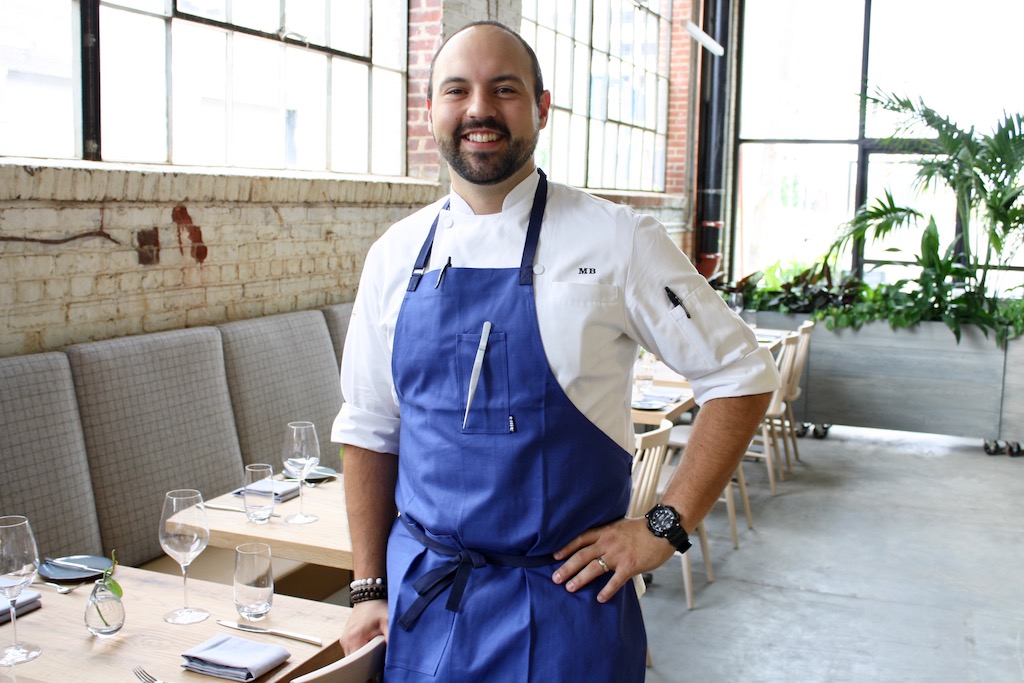 Diners build their own four- to seven-course meal from a list of around 20 dishes. Half of the options are vegetarian. Baker initially planned to have a separate menu specifically for vegetarians, but reimagined the format to appeal to the many "vegetarians with exceptions" he encountered. "A lot of people would say, 'Oh I'm a vegetarian, but I eat scallops.' You're not really a vegetarian, but whatever. It allows us to really approach that without judging, and you can do whatever you want."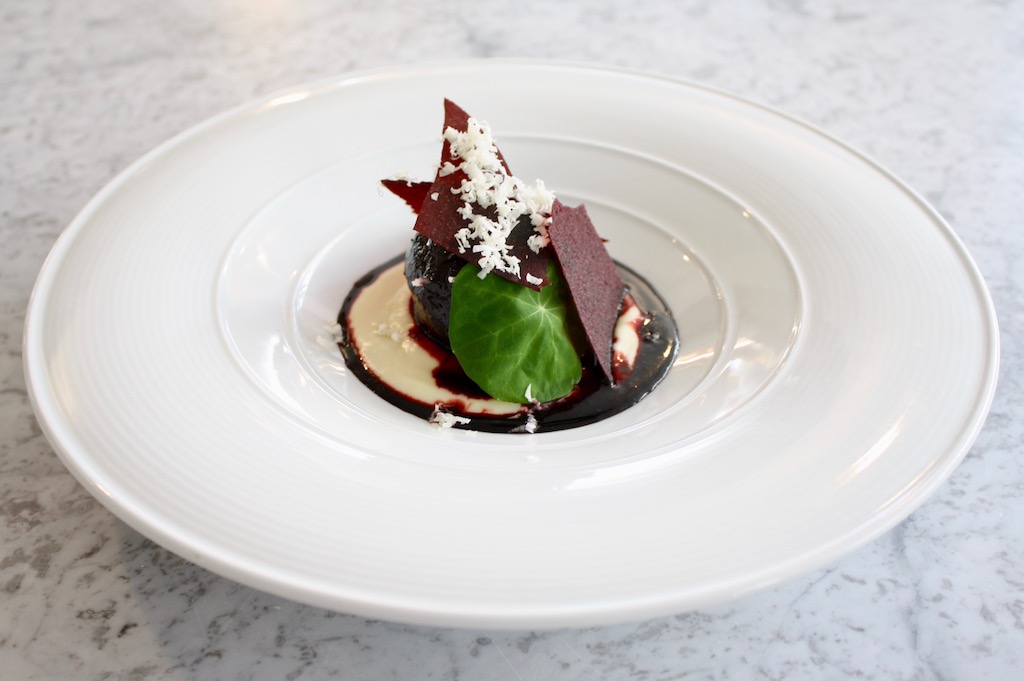 Among the meat-free attractions is a whole beet that's dehydrated for 24 hours, cooked sous-vide in its own juices, then braised for 36 hours. The tender purple orb is served on a cauliflower puree with a beet demi-glace and beet chips. For an extra dose of beets, try the "King of Beets" cocktail with unaged brandy and tarragon syrup.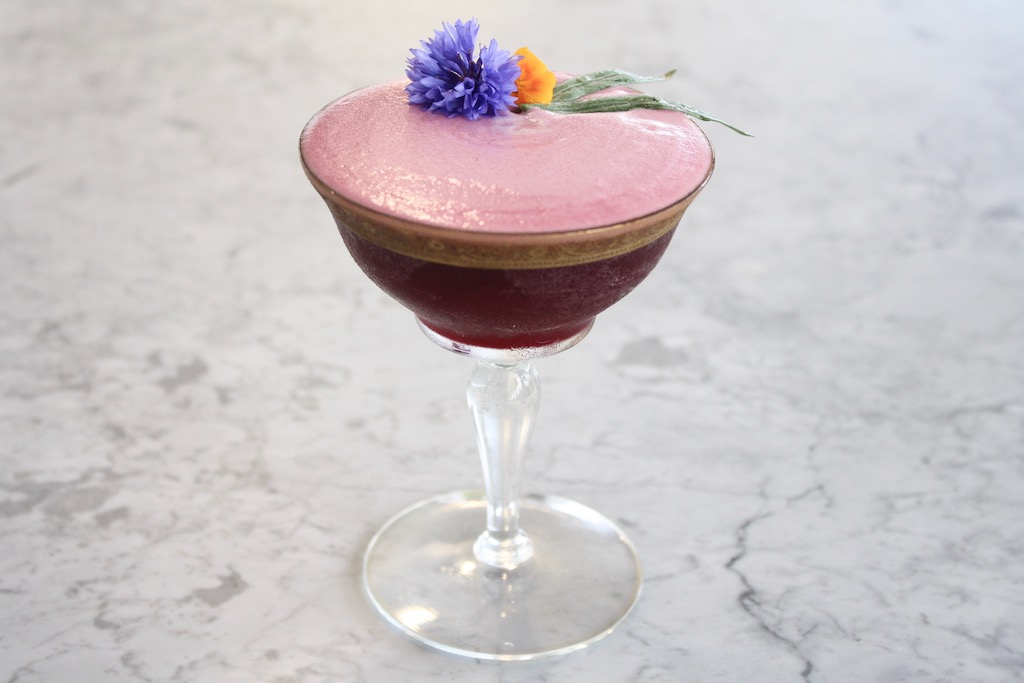 The seasonally changing menu is divided into four sections: "light beginning," "indulgence," "hearty," and "sweet." In the first category is a yellowfin tuna tartare sprinkled with a housemade furikake seasoning (nori, dehydrated rice, garlic, and shallots), paired with black vinegar aioli, and drizzled tableside with a soy vinaigrette.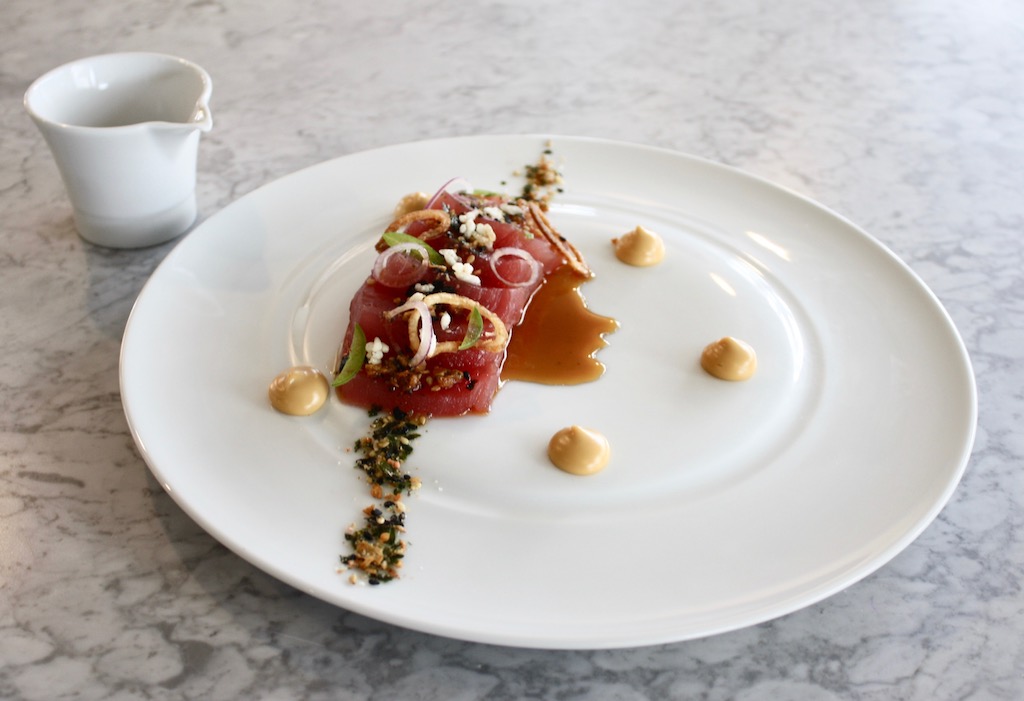 Another dish with some Asian flare: Anson Mills Charleston gold brown rice. The grains are cooked in a kombu and soy sauce broth then topped with a soy-marinated poached egg yolk and shiso. "It's like an umami bomb," Baker says.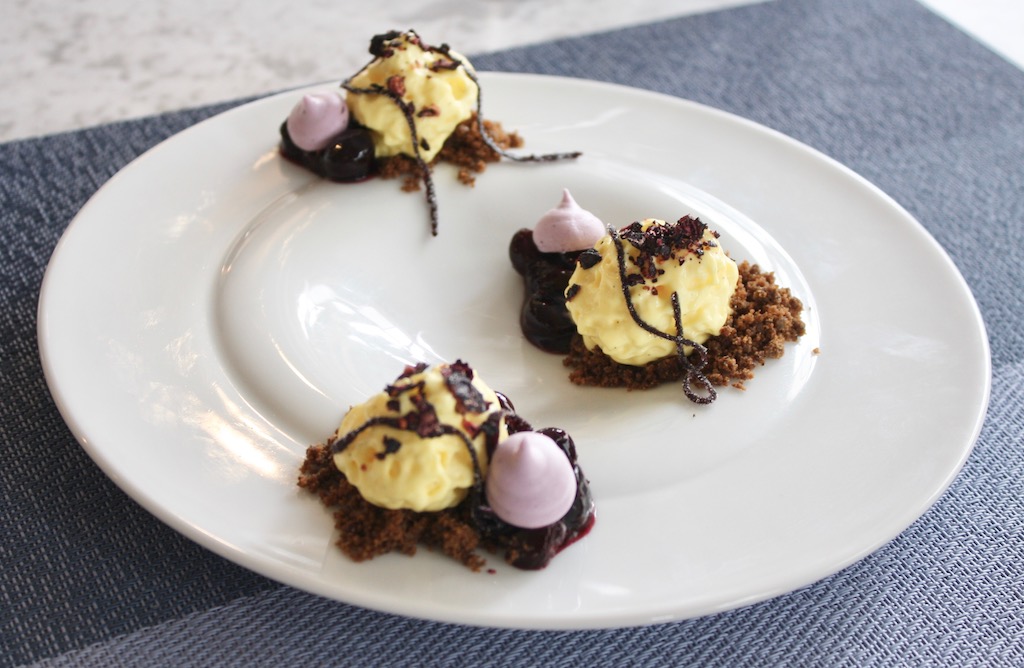 For dessert, Baker riffed off blueberry cheesecake. His is an aerated version tinted with saffron and accompanied by various "textures of blueberries." Strawberry shortcake isn't quite so deconstructed but still far from traditional. White chocolate and buttermilk cake is paired with roasted strawberries and pickled rhubarb plus a rhubarb-yuzu sorbet.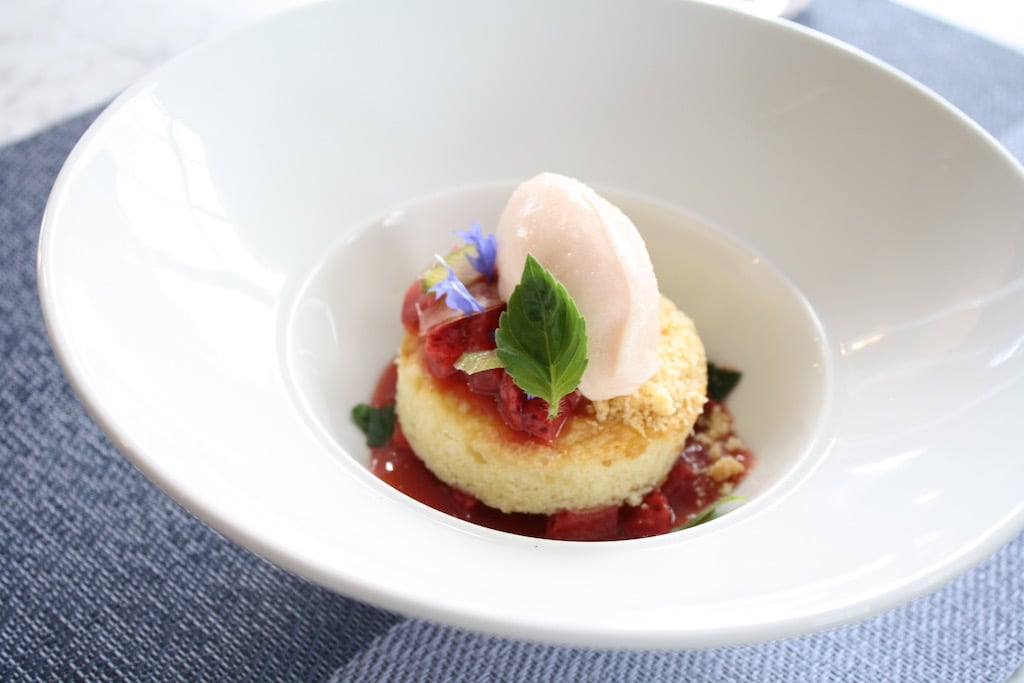 Four courses go for $78, and the price escalates to $110 for seven. (Dishes with foie gras and caviar come with a supplemental charge.) Wine pairings range from an additional $40 to $70. "I wanted to price it against places like Métier, Kinship, Masseria, and I definitely think that we're a value," Baker says.
In the coming weeks, Gravitas will also launch a two-seat chef's counter for around $150 a head. For that, Baker will serve a 15-course menu with dishes that aren't available in the rest of the dining room. "It will be a very abstract tasting menu that's more about experimentation and things that we're playing around with," he says.
The wine list consists of 100 mostly American and French labels. Head bartender Mary Kelly, formerly of Graffiato and Kapnos, is behind the cocktails, which embrace garden ingredients. Some spirits come from the neighbors: The "Ivy City martini," for example, uses One Eight Distilling's gin and a pickled ramp brine.
A rooftop bar with a glass-enclosed greenhouse and 20 to 30 seats will open in the next six to eight weeks. The 1,500-square-foot garden will supply produce used in the restaurant.
The 70-seat restaurant is housed in a former tomato packing factory, which was nothing beyond a shell and some soil when Baker took it over. His vision for the aesthetic: "What if there was a worn-down warehouse that was overrun by greenery and weeds and cleaned it up a little bit and turned it into a restaurant?" Of course, the reality wasn't quite so easy. Baker initially hoped to open the restaurant in 2016 but was waylaid by a collapsed wall and other idiosyncrasies of a historic building.
The windows, brick walls, and steel beams from the original space remain intact, but the high-ceilinged space has a lot of upgrades, including a mezzanine with a private dining room and an open kitchen.
Not only can diners peer into kitchen, so can anyone walking down the sidewalk. Big windows ensure all passersby can see, yes, that really is a fine dining restaurant in the neighborhood.
"It's Ivy City. It's still transitioning. I wanted them to see chef whites—a serious restaurant in a neighborhood that's still coming along," Baker says. "That's really what the goal was: to try to bring people in, bring attention, be fully transparent."
Gravitas. 1401 Okie St., NE; 202-763-7942. Open Tuesday through Saturday from 5 to 11 PM.