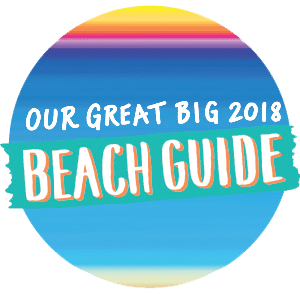 This is part of our great big guide to the DC area's best beaches. From the surf scene in Virginia Beach to Ocean City's expansive boardwalk, we found the best bites and activities (yes, even in Jersey) that'll make this summer by the shore your best one yet. Water you waiting for? Dive in.
The case for: Bethany is the ultimate family beach—think farmers markets and craft shows. Dewey is singles central and the best place to hear rockin' music.
The case against: Bethany's beach and restaurants are crowded with Washingtonians in summer—be prepared to meet your dentist or rabbi in a bathing suit. Don't go out for a drink in Dewey on weekends if you're claustrophobic or over 35.
Also known for: Free evening entertainment in Bethany. On Monday nights, there are G-rated movies on the beach. Military ensembles such as the Singing Sergeants, tribute bands, and musicians of all genres take the bandstand stage Friday, Saturday, and Sunday nights.
Highlights: Kids six and up can join park staff at the Indian River Life-Saving Station for a squid-dissection class. Nearby Dewey Beach is the skimboarding capital of the East Coast. Learn how to skim at the Alley-Oop skimboarding camp, then watch the pros at the annual Zap Pro/Am World Championships of Skimboarding (August 10 through 12). Just west of Bethany in Ocean View are shops you won't find on a boardwalk. Gallery One features works by local artists; Antique Prints sells original prints, maps, and paintings from the 17th through 19th centuries; Crazy Ladyz is packed with colorful, figure-forgiving clothes and reasonably priced accessories.
Eat: DiFebosspecializes in Italian dishes—many of them family recipes—and takes reservations. Bethany Blues has great barbecue and a huge brunch menu. Be sure to request the free cornbread and honey butter. Three Blonde Bakers scoops homemade ice cream from Vanderwende Creamery in Bridge­ville. (You can also stop at the source, a dairy farm on Route 404, to sweeten the drive to the beach.) Woody's Dewey Beach Bar & Grill is known for its crabcakes.
Rent: A two-bedroom-plus-loft condo in a high-rise at Sea Colony rents for about $3,900 plus a weekly $40 recreation fee for each guest. A five-bedroom house a half block from the beach in a gated community in North Bethany runs about $4,700.
Check in: Bethany Beach Ocean Suites by Marriott is right on the boardwalk.
3 Fun Facts About the Chesapeake Bay Bridge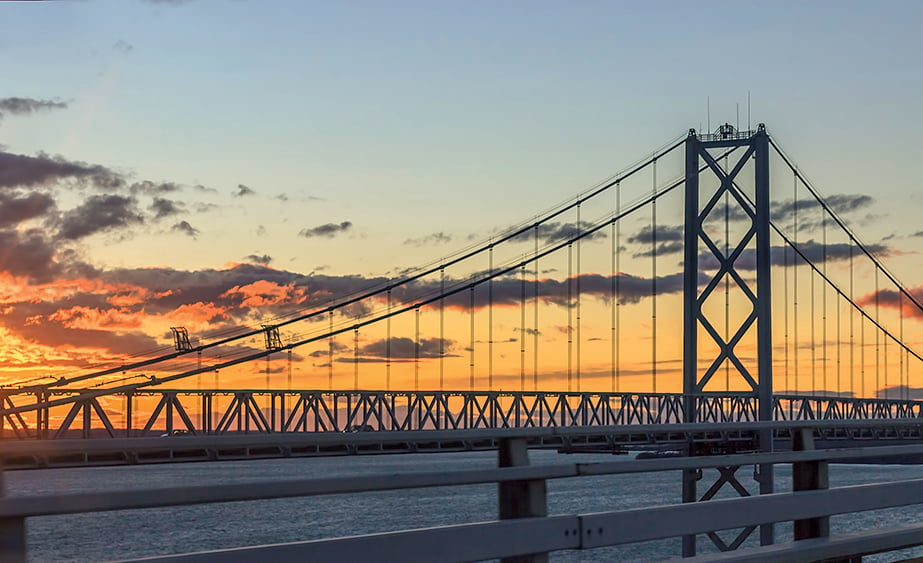 1. You Used to Have to Take a Ferry
Before the first span opened in 1952, getting from the Eastern to the Western Shore meant either driving around the bay or taking a ferry. The ferry between Sandy Point and Kent Island took 30 minutes (once you got on—the line on weekends could stretch an hour or two). Now the 4.3-mile original span takes about six minutes to drive.
2. If You Didn't Have Toll Money, You Could Leave Your Coat … Or Something Else
From about 1957 through 1962, drivers who didn't have money for the toll ($1.25 with one passenger, 50 cents each additional) could leave a watch, a spare tire, or other collateral. The practice ended because people tended not to come back for their things, and items piled up.
3. It's a Scary Drive … But, There's Help
The bridge has been ranked one of the world's ten scariest by Travel & Leisure. Terrified of driving over it? For $35, a Kent Island Express driver will take the wheel of your car and get you to the other side.
These articles appeared in the July 2018 issue of Washingtonian.