Lions, tigers, and craft beers, oh my! It's Brew at the Zoo on Thursday, which means you can hang out with all the animals after-hours while sampling unlimited tastings from spots like Atlas Brew Works and DC Brau and hitting up food trucks DC Empanadas and CapMac. Eat and drink away, because it's all for a good cause: proceeds go toward saving different species. Tickets are $65.
José Andrés's Mediterannean spot Zaytinya is going all-out with a whole sheep dinner on Thursday. Chef Michael Costa roasts an entire East Friesian sheep, a breed native to Holland and Germany. The multi-course tasting menu utilizes all parts of the animal, and each dish will be paired with a wine selected by a master sommelier. Tickets are $95.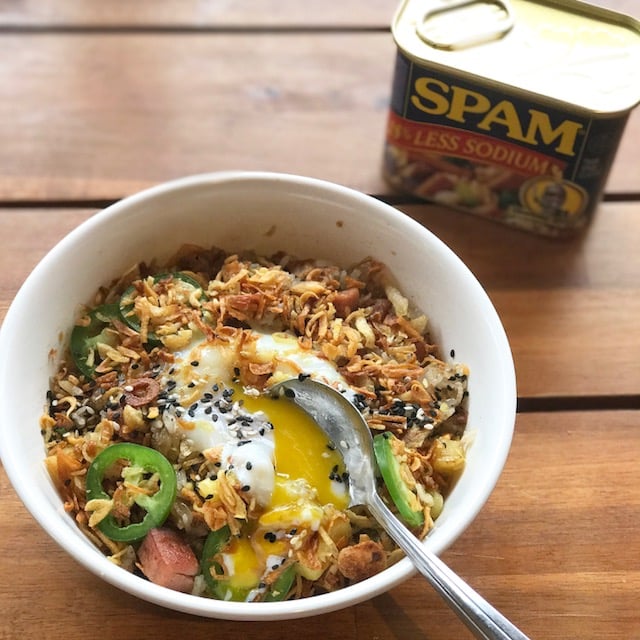 Get in the aloha spirit on Friday when chef Adam Greenberg and mixologist Bradley Langdon headline the ChiKo After Dark series (9:30 PM to midnight) with dishes from their forthcoming Coconut Club restaurant. Preview items from the island-inspired menu include tuna poke cannoli, young coconut summer salad, and Spam fried rice with a soft egg. The event isn't ticketed, so walk-in early for a space. 
New cider spot Capitol Cider House celebrates its grand opening on Friday in Petworth with a launch party. Come check out their house concoctoins plus a bevy of local ciders, all of which are made within 200 miles of the U.S. Capitol Building. A $30 ticket includes a pour of cider, a commemorative glass, and a tour, plus there'll be food by M'Panadas and Short Eats and live music. 
Caffeine and cocktails make for one solid buzz. On Friday, the folks at A Baked Joint host the coffee-makers Intelligentsia for a demo on crafting coffee cocktails. Come by to learn how to pair coffee with spirits and try drinks like an espresso martini or a Limelight (cold coffee with rum, lime, and coconut). Best part? It's all for free!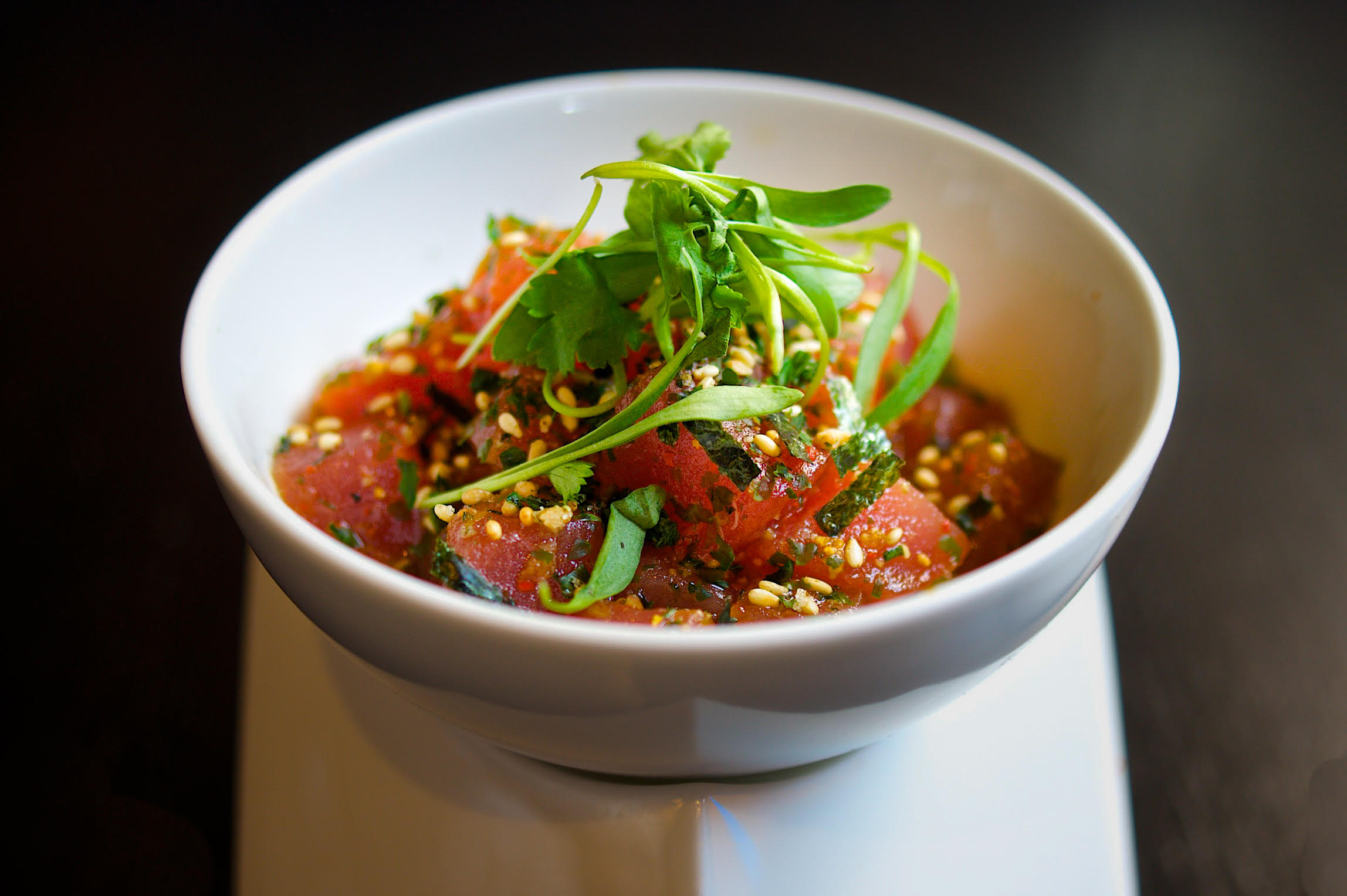 This Friday and Saturday, you can preview Riggsby chef Michael Schlow's forthcoming Japanese restaurant, Adachi, which will open near Detroit. He's teaming up with former Nobu chef Lloyd Roberts to serve a seven-course dinner highlighting the restaurant's dishes, like crab and cucumber salad and duck meatball yakitori. And who knows? Maybe there'll be an Adachi in DC sometime down the road. Tickets are $75.
Happy Belgian National Day! To celebrate, Brasserie Beck will have an OysterFest on Saturday. You can get all-you-can-eat oysters for $38 (and mussels, too, for $28) on top of rolling beer specials every two hours. Stick around for giveaways, swag, and all things Belgian. 
It's the most wonderful time of the year: Shark Week, of course! Celebrate like you're underwater with appropriately-themed food and drink. Starting Sunday at All Set Restaurant in Silver Spring, you can sip a Shark Attack (tequila, blue curacao, and grenadine) or a Hammerhead (a Harpoon UFO wheat beer and a shot of Kraken spiced rum) while snacking on anchovy bruschetta crostini and Blacktip guacamole. Over at both the Dupont and Penn Quarter City Tap House locations, you can watch the Shark Week shows while ordering $4 Narragansett beers and Shark Attack cocktails (complete with shark gummies, of course).
No Sunday scaries here. Keep the weekend rolling at Maxwell Park's TxakFest. Stop by the wine bar for txakoli (a fizzy, dry Spanish wine), cider, and tapas-style snacks—you'll almost forget you have work the next day. Tickets are $60.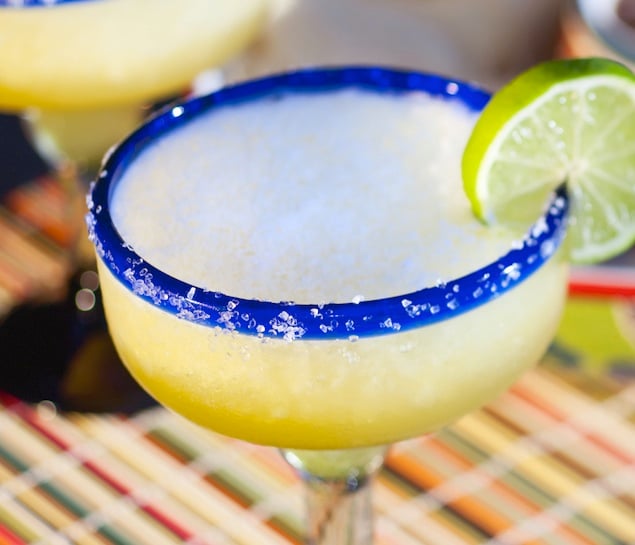 And heading into the week…
On Tuesday, it's all about National Tequila Day at both the Georgetown and 14th Street locations of Mexican restaurant El Centro. In addition to rivers of tequila look for kiddie pools, water guns, bubble machines, sugar skulls, and plenty of drinks at this beach-themed fiesta.
'Tis the season for Christmas in July. On Wednesday the Pizzeria Paradiso in Old Town will be transformed into a winter-in-summer wonderland with gingerbread house-making and Christmas beers. Grab a Hardywood Gingerbread Stout or Blue Mountain Brewery's Blitzen 2016, order a pizza, and eat your gingerbread for dessert.