For Brian Johnson and Morgan Gress their love story starts in 2013, when Morgan took interest in Brian's food and lifestyle blog, HungryLobbyist, and reached out for a potential collaboration with FamousDC, a politics and media blog for which Morgan was an editor at the time.
Brian, a lobbyist with the American Petroleum Institute, keeps his website buzzing with interviews, reviews, and recipes centered around the Washington, DC, food scene. That initial chatter caught Morgan's eye and laid the foundations for their professional relationship.
"We still tell this story all the time, as it's a perfect embodiment of DC," Brian says.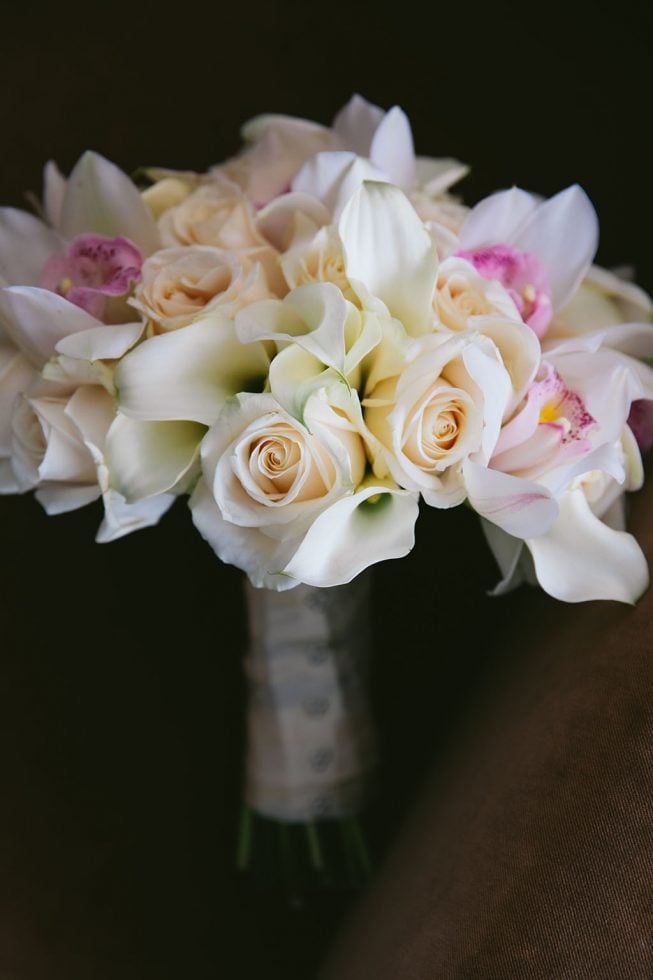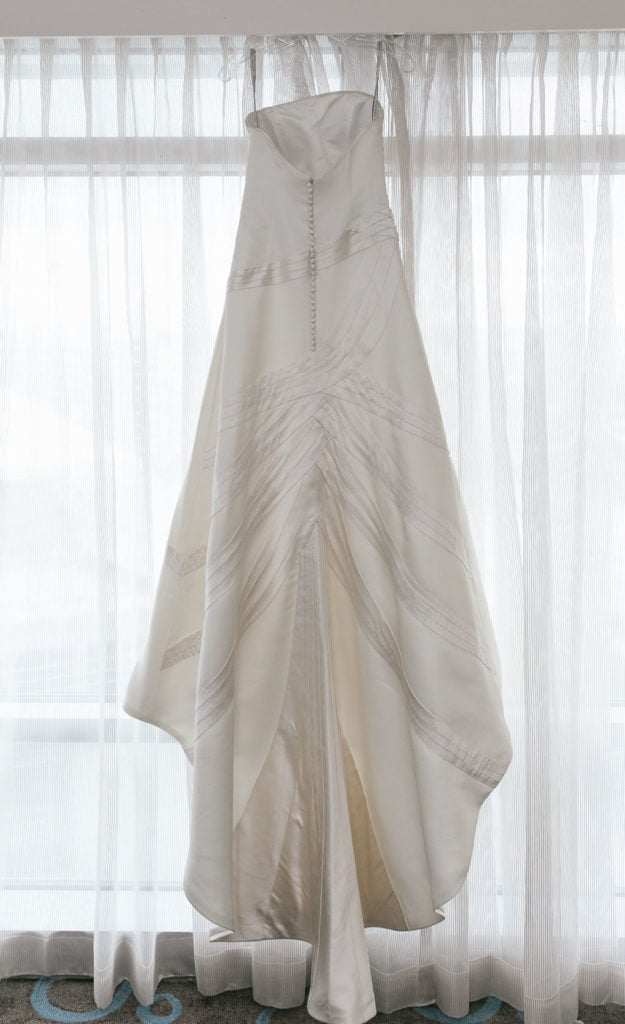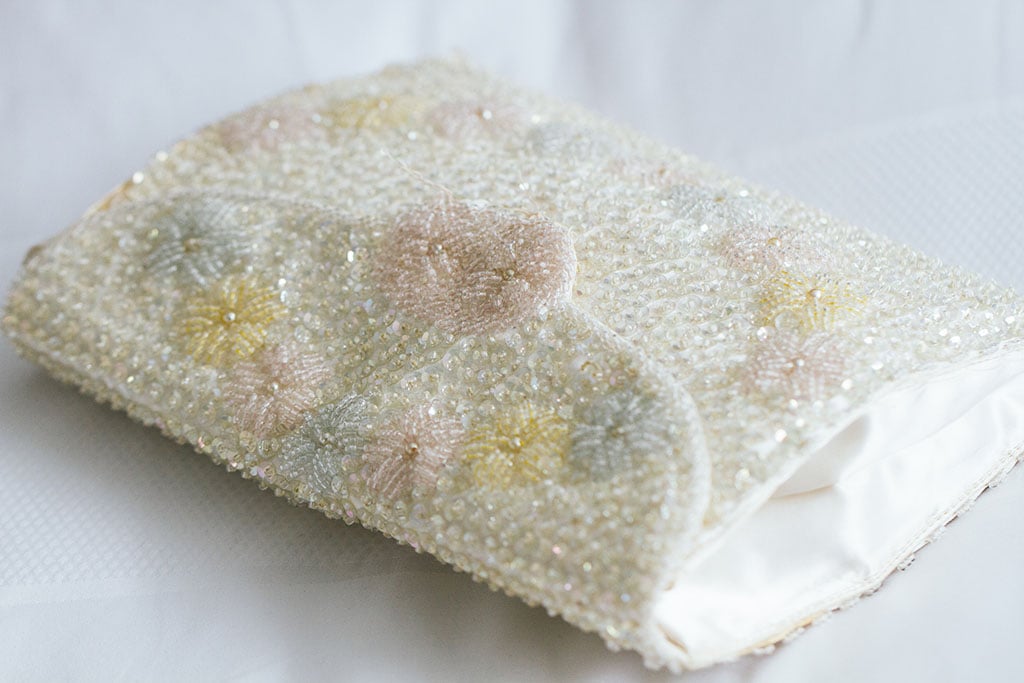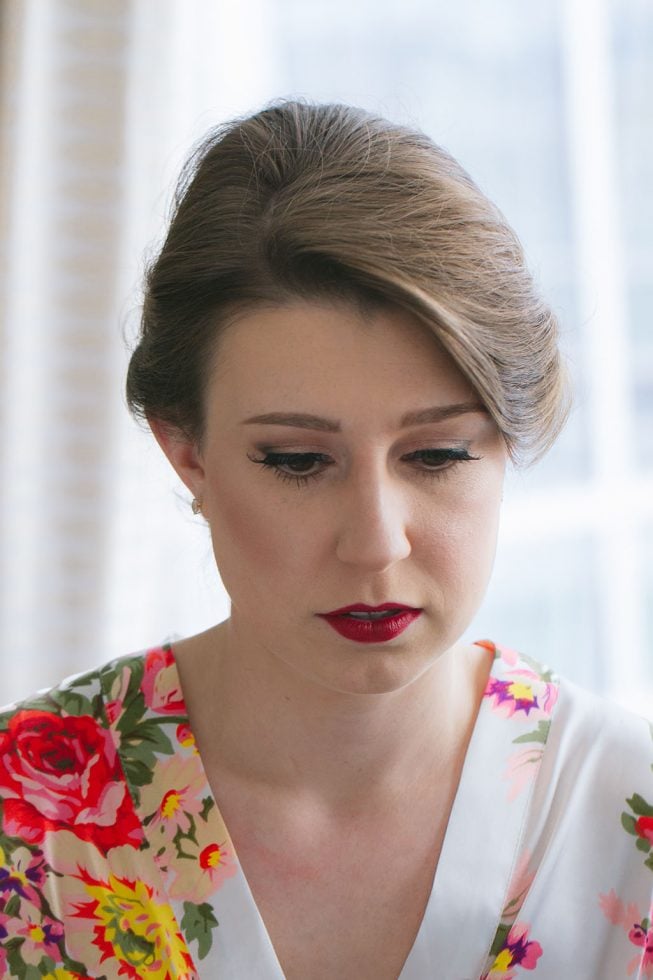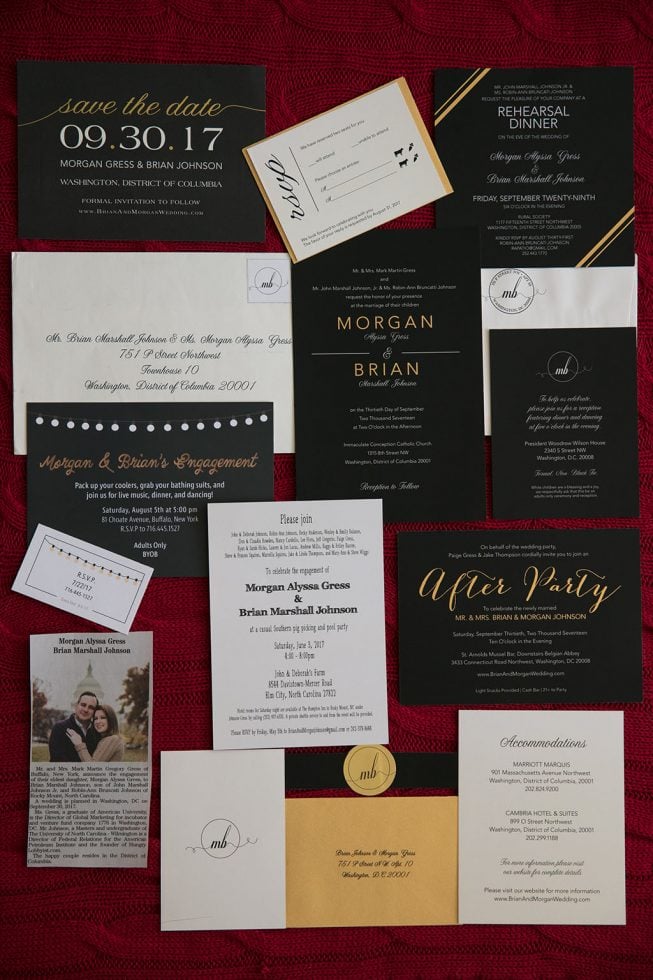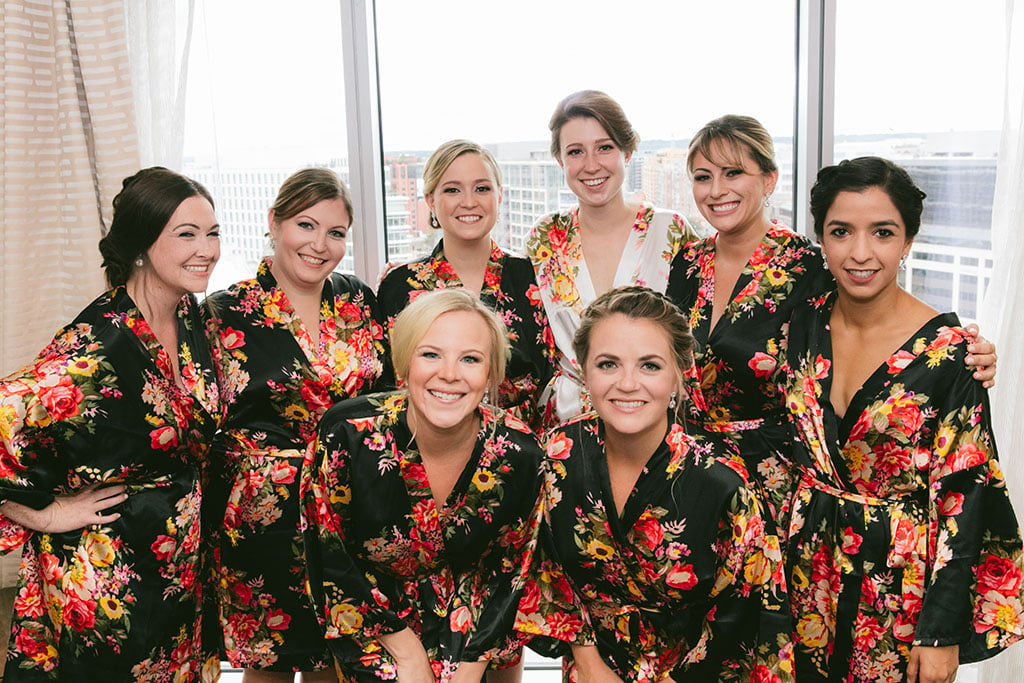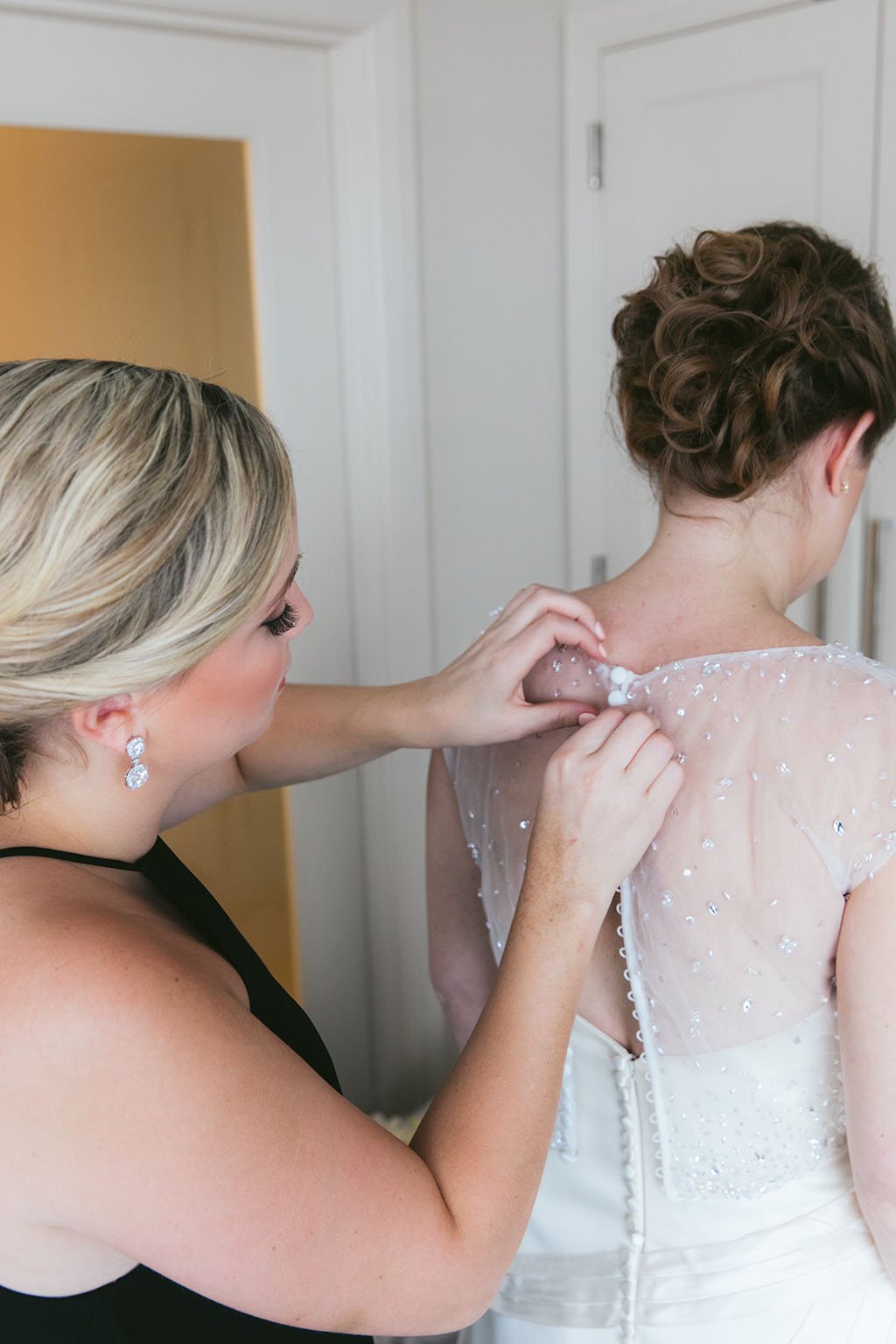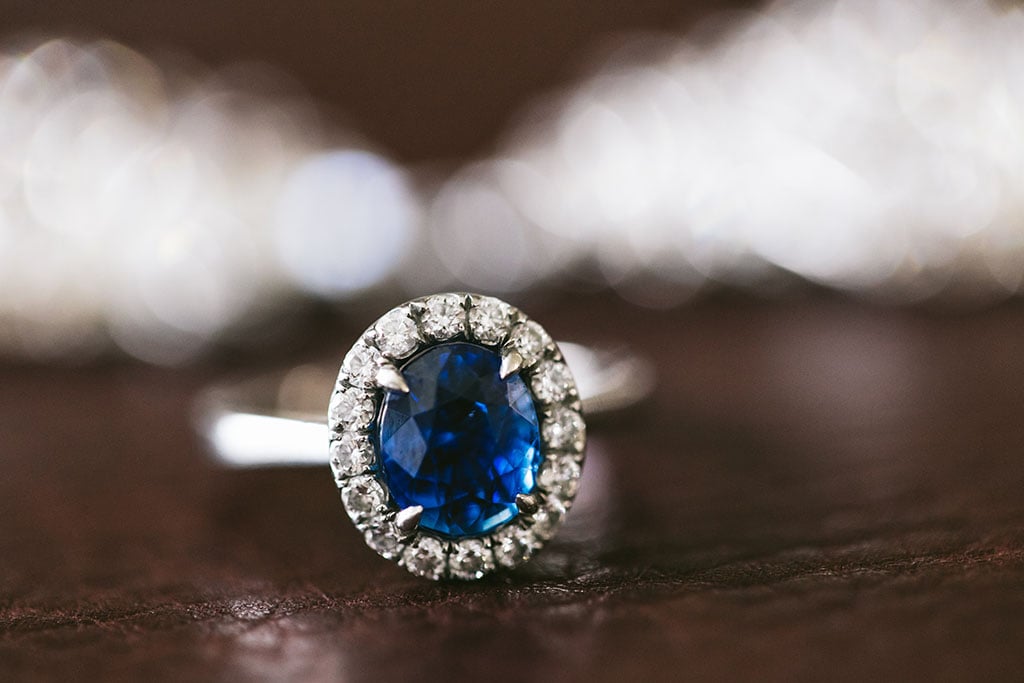 Morgan, now Managing Director of Global Marketing at 1776, hoped Brian would write an article about his blog for FamousDC.
"She thought HungryLobbyist.com was a neat site and that it was 'on brand' with what they were doing over at FamousDC at the time," Brian remembers.
The two met over afternoon drinks at the now-defunct British gastropub Againn to see how they could work together — and a friendship sprouted that would soon blossom into love.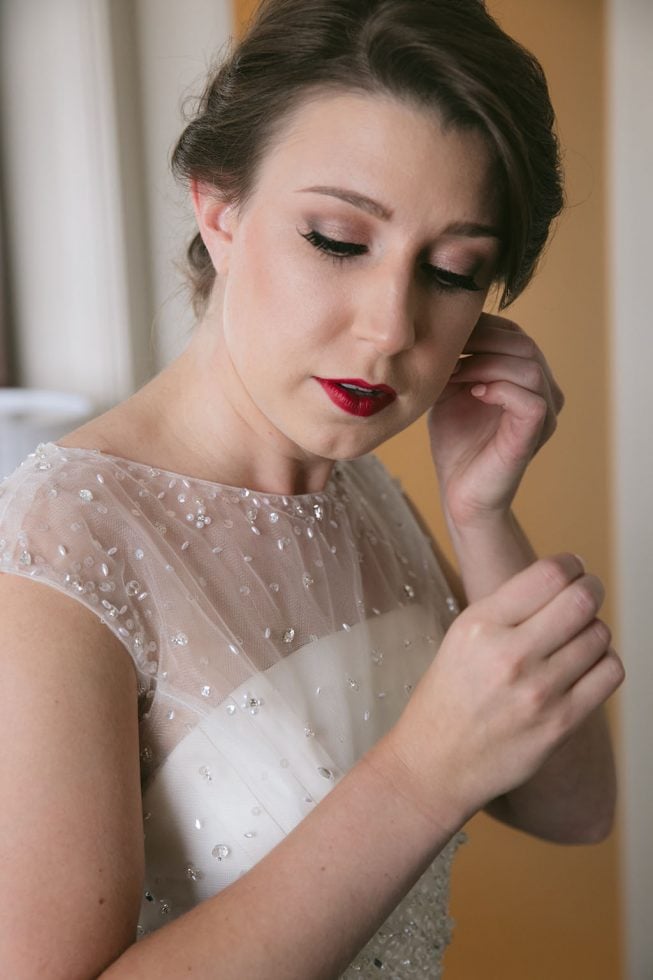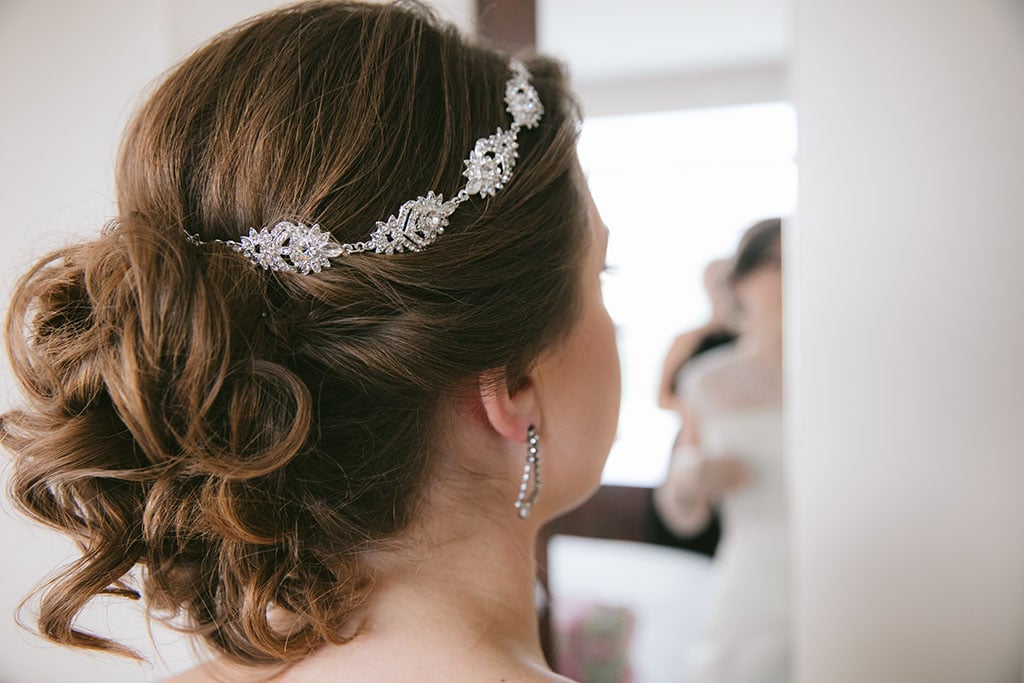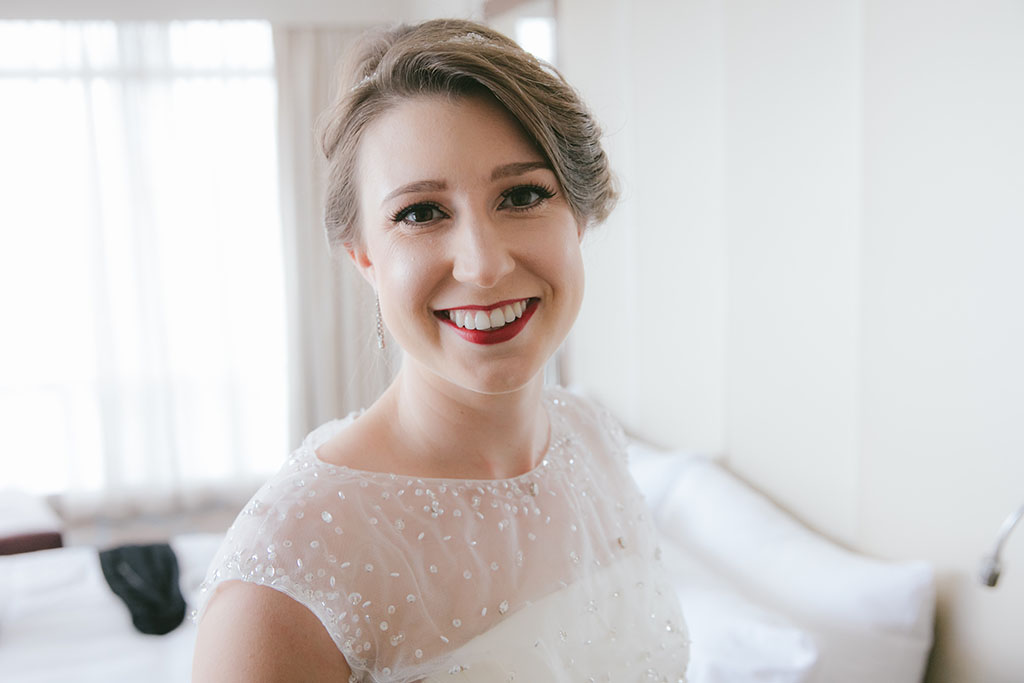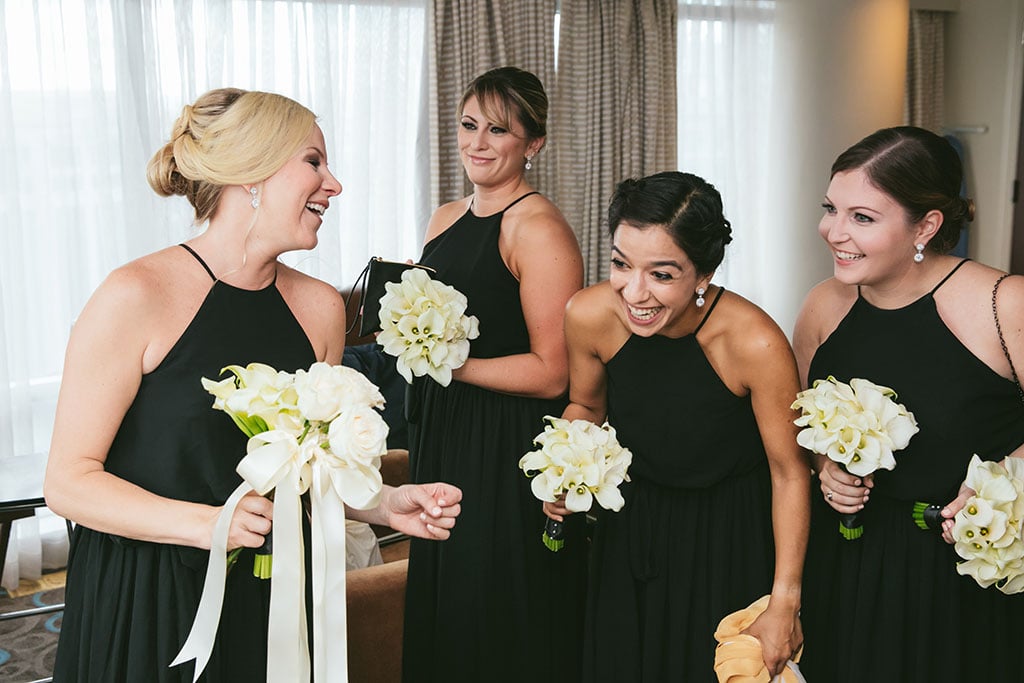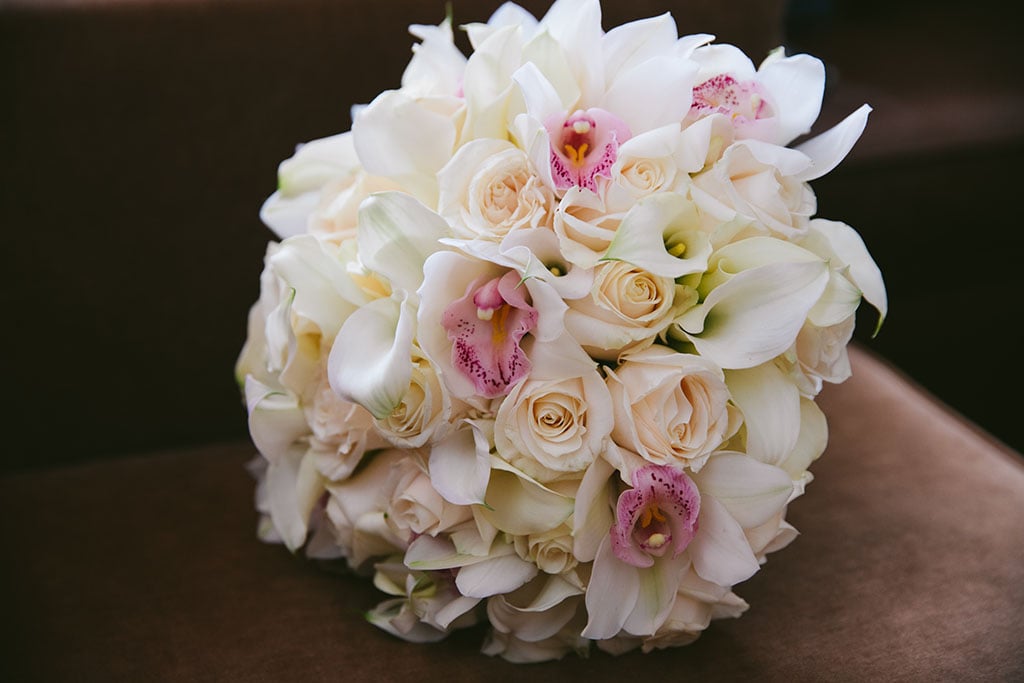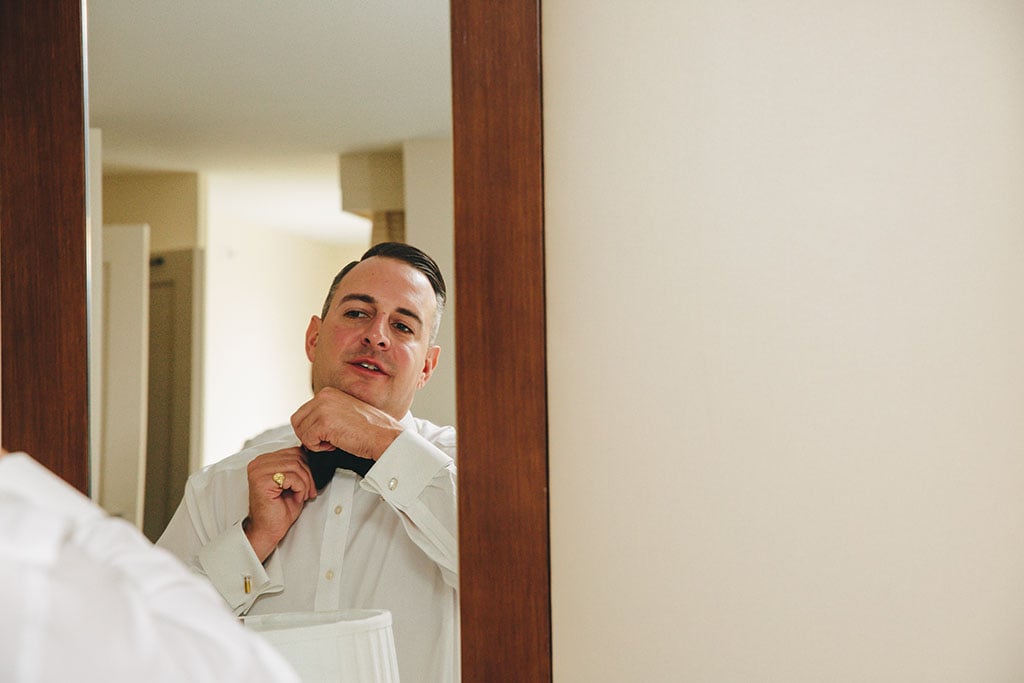 Their 2016 engagement wasn't as smooth — but it was memorable. They had gone down to Brian's hometown of Rocky Mount, North Carolina, to pick up his boat before heading to the beach, where he planned to propose to Morgan while on the open water — but fate had other plans. Brian remembers how his perfectly planned beach trip unraveled before Morgan after his boat malfunctioned, rain began to fall, and he almost lost the ring.
Brian gave it another try the following day, planning a spontaneous walk along the beach in the South End of Wrightsville. He waited until they were alone before popping the question — of course, she said yes — and celebrating with Natural Lights.
"She would have been suspicious if I brought anything else, as that's my beer of choice for the beach when I'm back home," Brian says.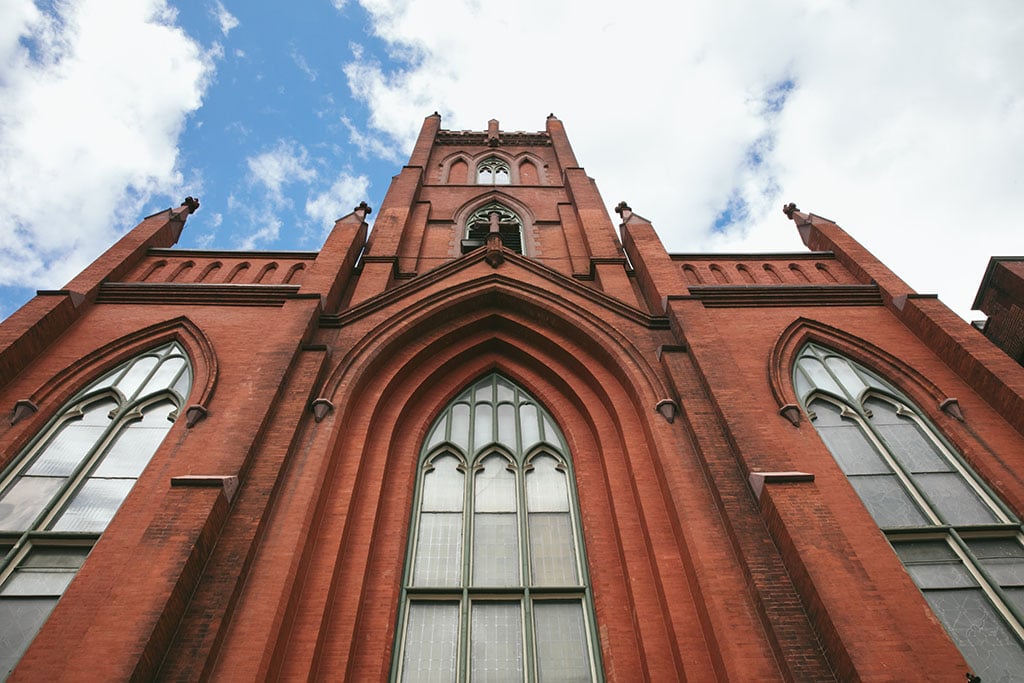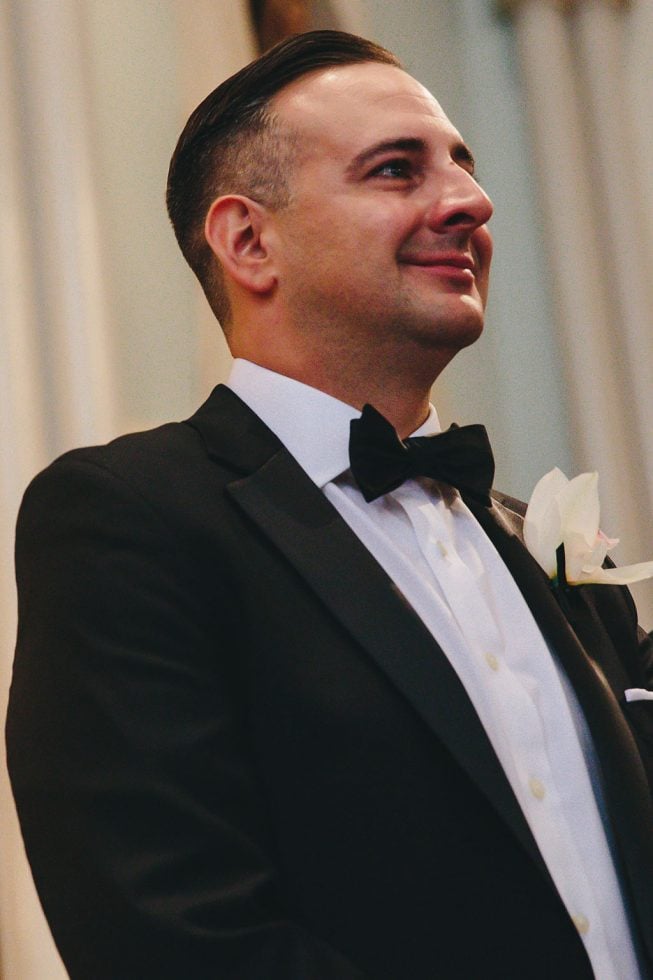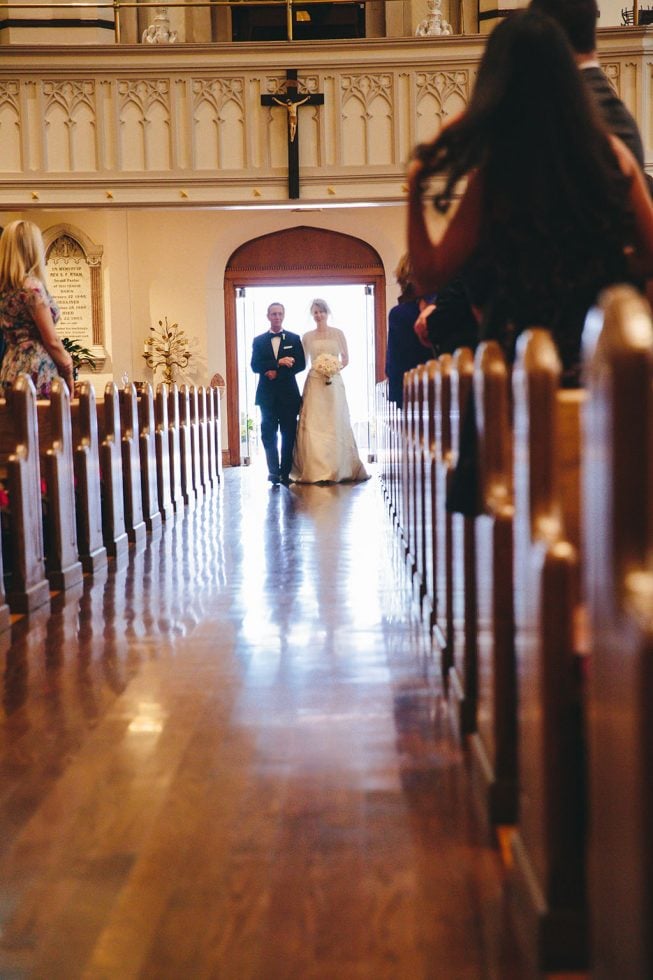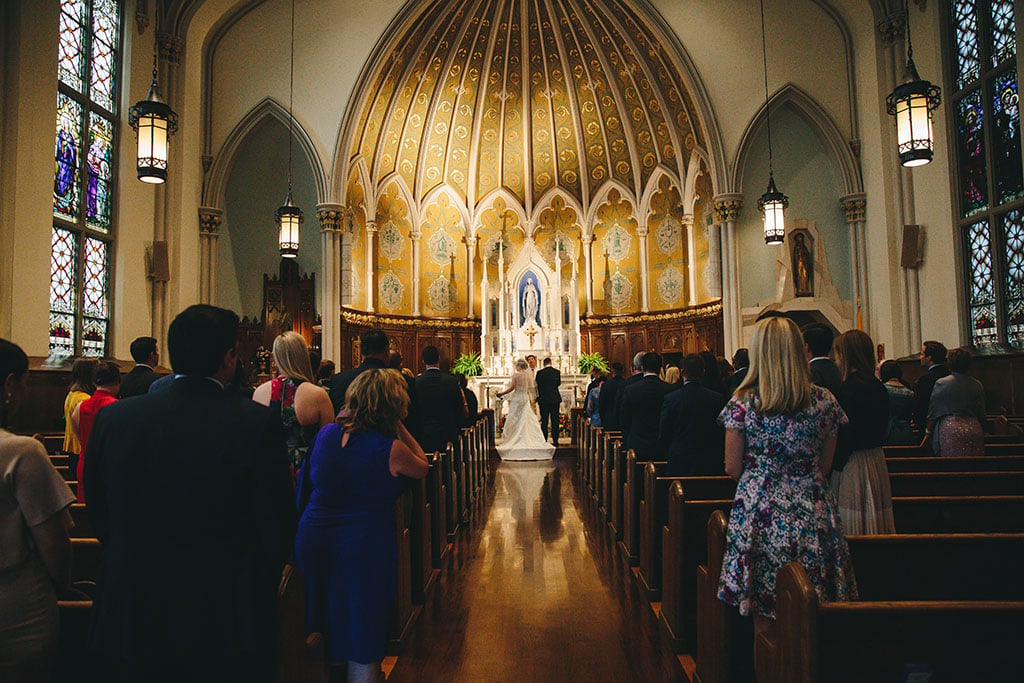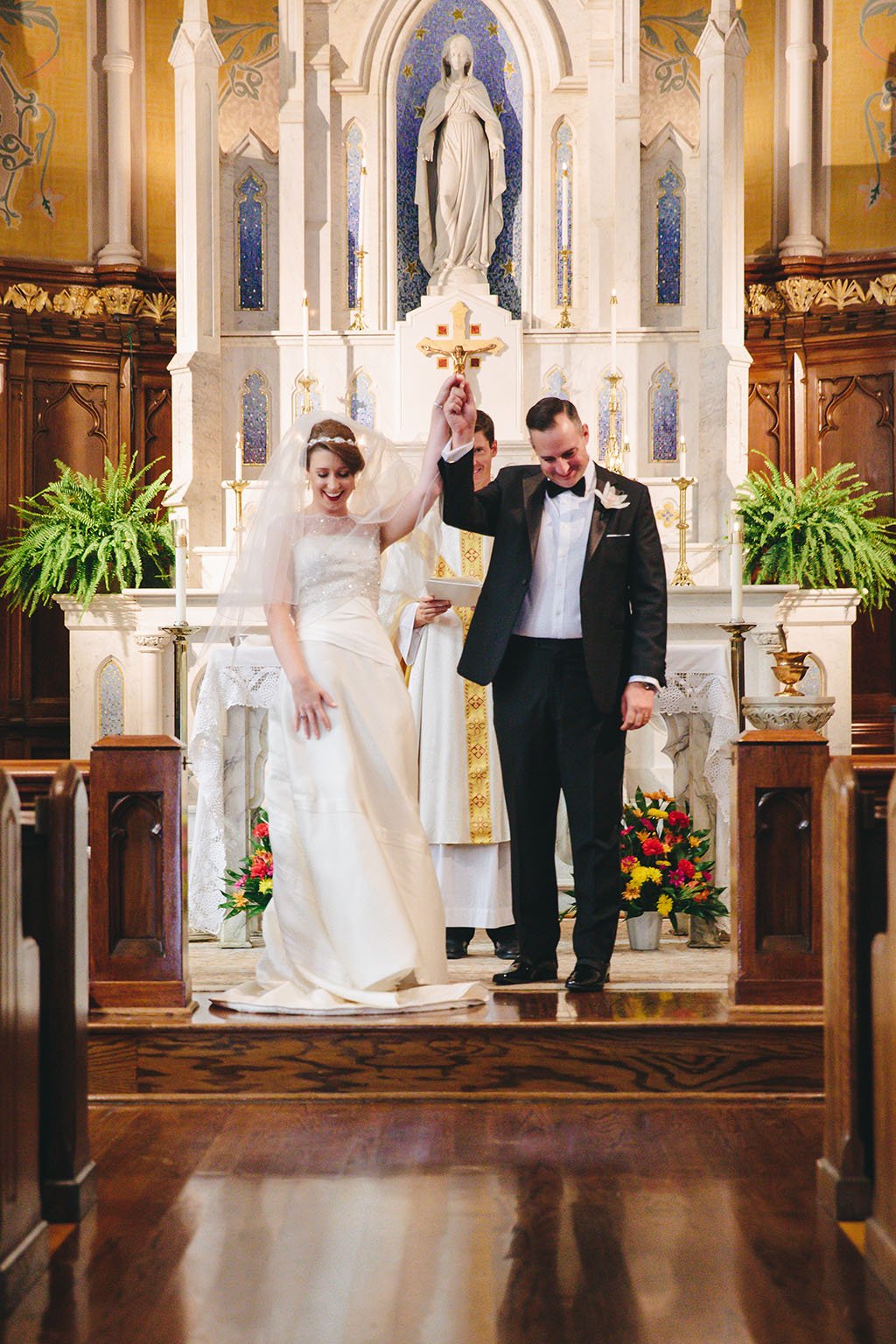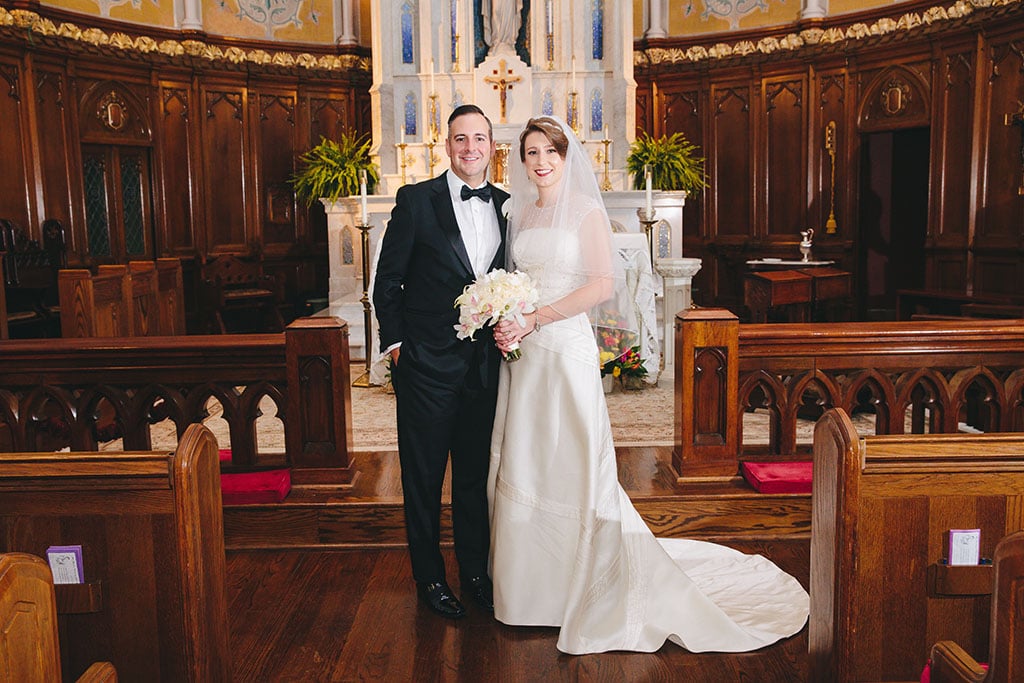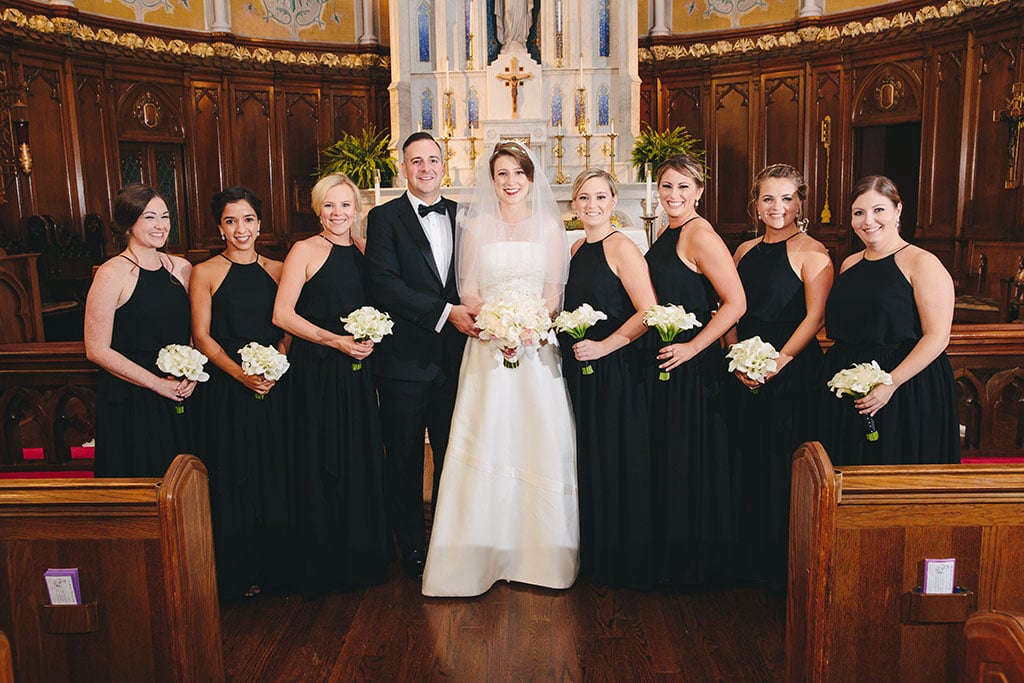 The celebrations started as soon as they got home. Brian's parents threw them a party at his family's 200 year-old plantation in North Carolina, where his dad cooked a pig North Carolina-style. Her dad prepared corn on the cob, steak kabobs and hot dogs, and the whole arrangement felt like a county fair. Later, Morgan's parents threw a block party in Buffalo.
Then came the wedding plans. Looking back, Brian says they both agreed they wanted "classic, elegant, but not stuffy" and fun, "but not a rager." The goal was a stress-free wedding weekend for which they didn't have to change their lives or style.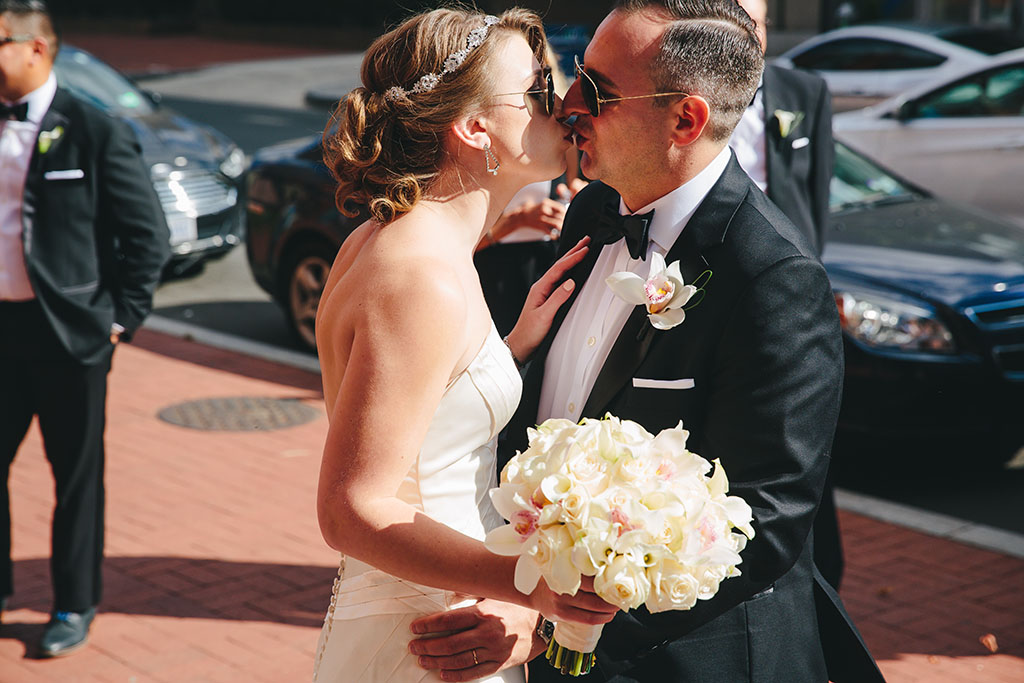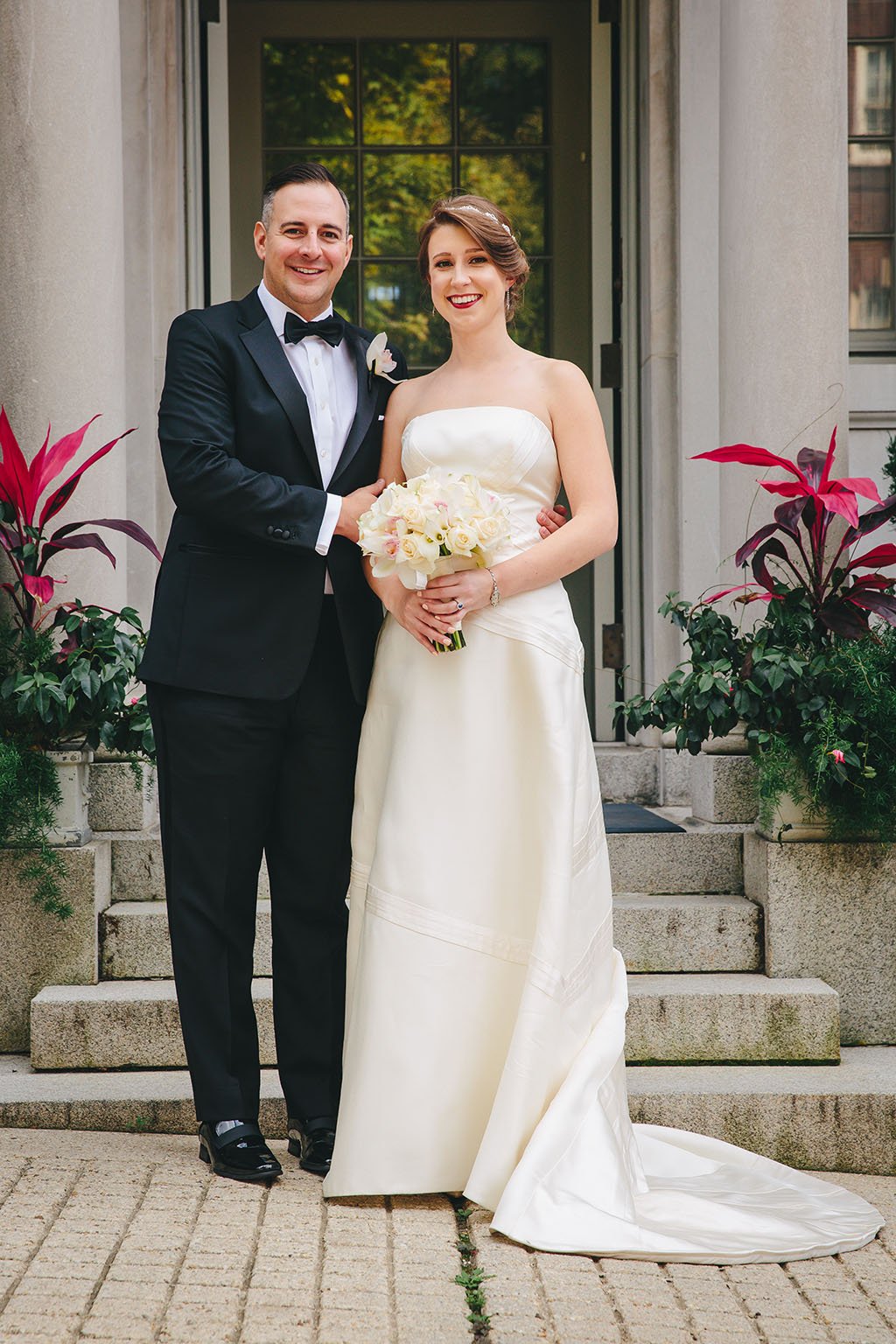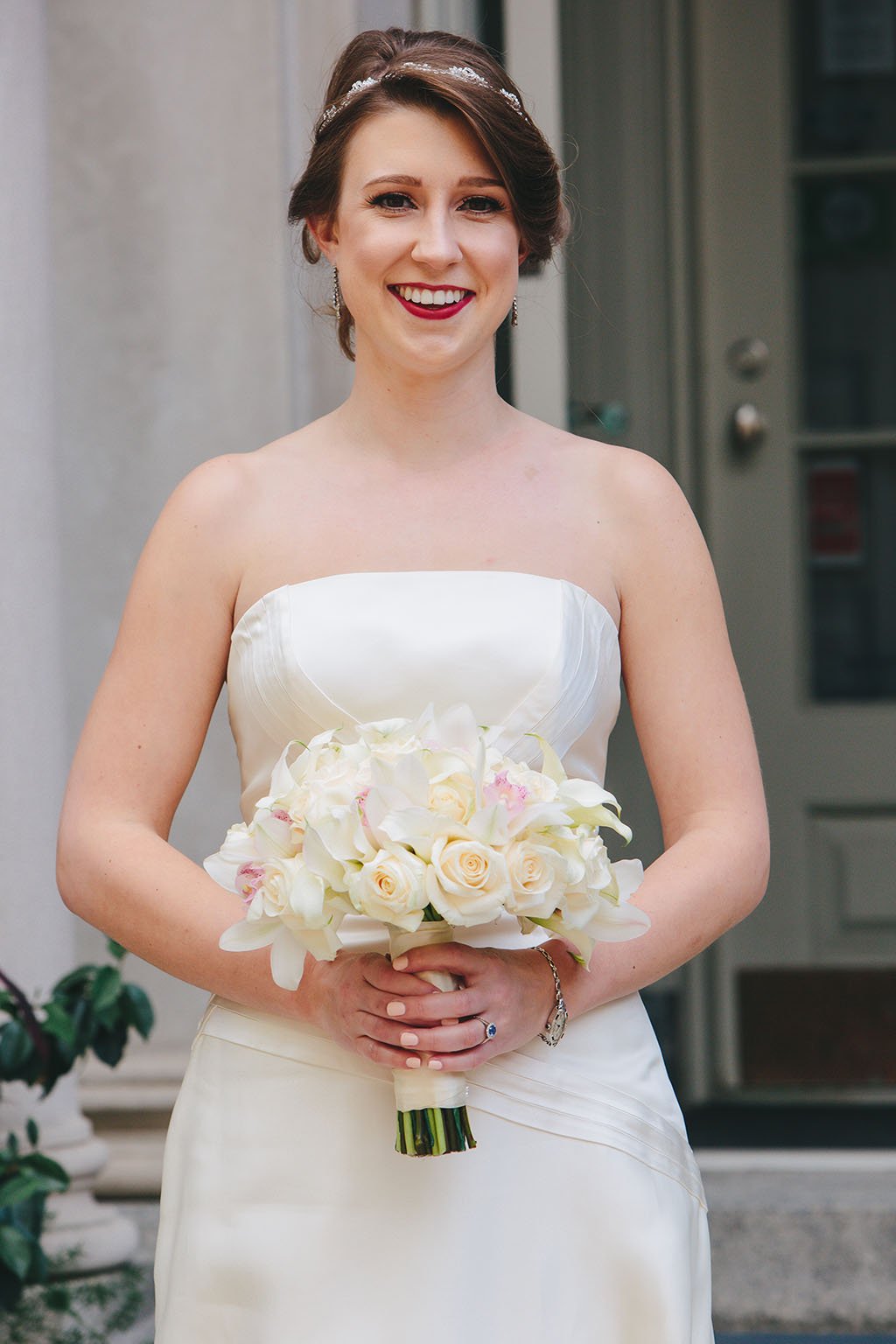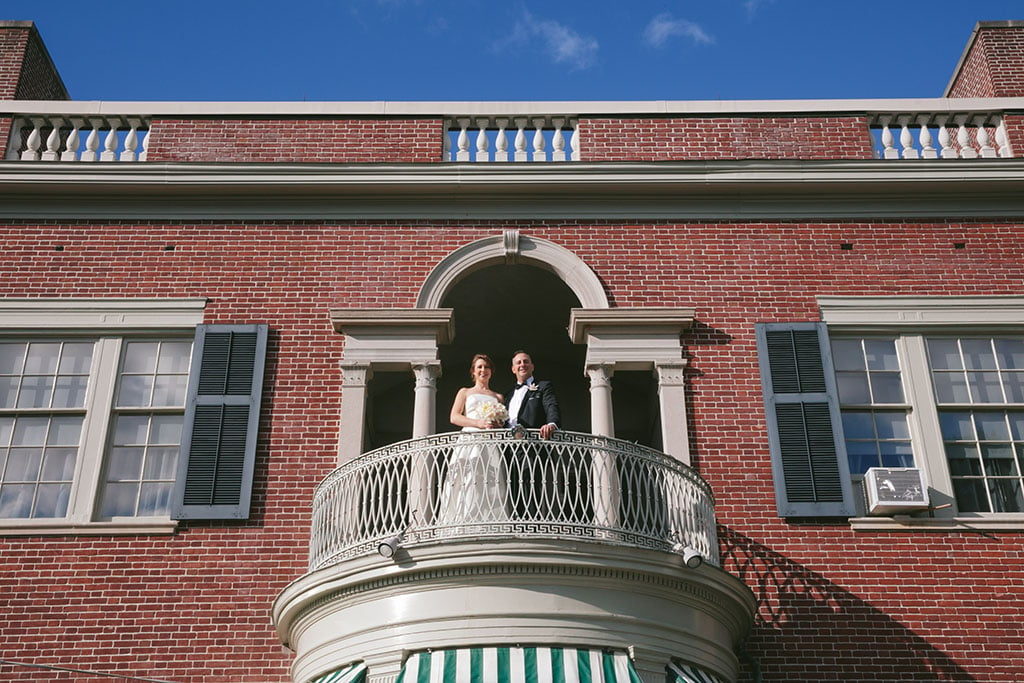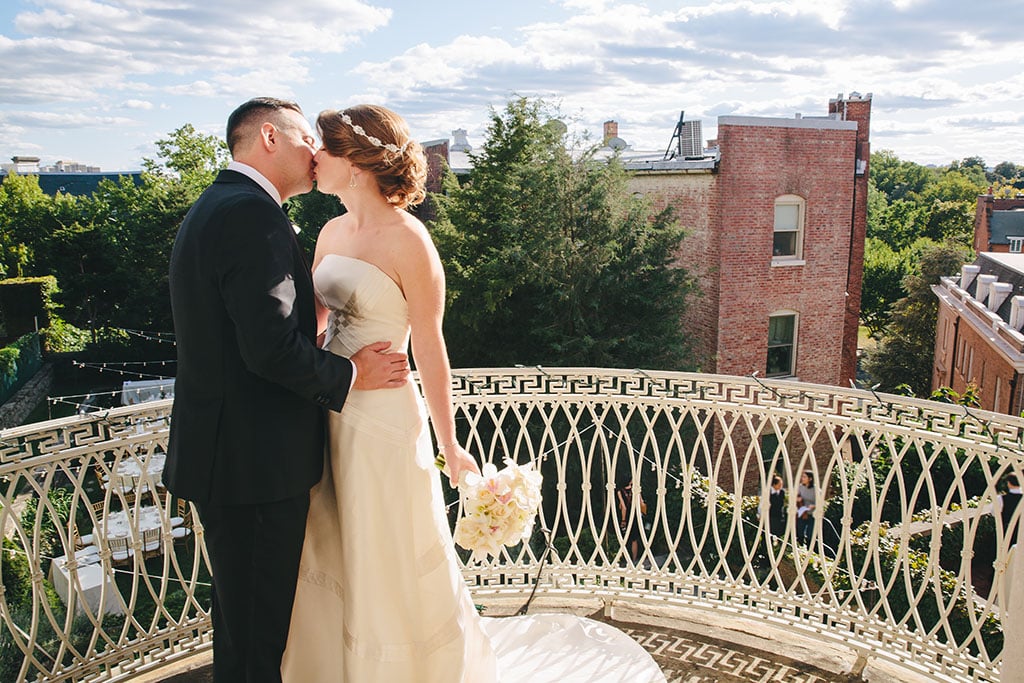 The two opted for a three daylong celebration, starting with cigars and cocktails on the rooftop of Morton's The Steakhouse in downtown DC. The next day the bridal party went to one of Morgan's favorite restaurants, Zaytinya, Jose Andres' Mediterranean fare spot, and the groom's party went to The Palm, a steakhouse Brian knew well because of his lobbyist lunches.
The wedding included traditional and modern elements, including a Catholic mass at Immaculate Conception Church and an open-air reception at the Woodrow Wilson House in Embassy Row.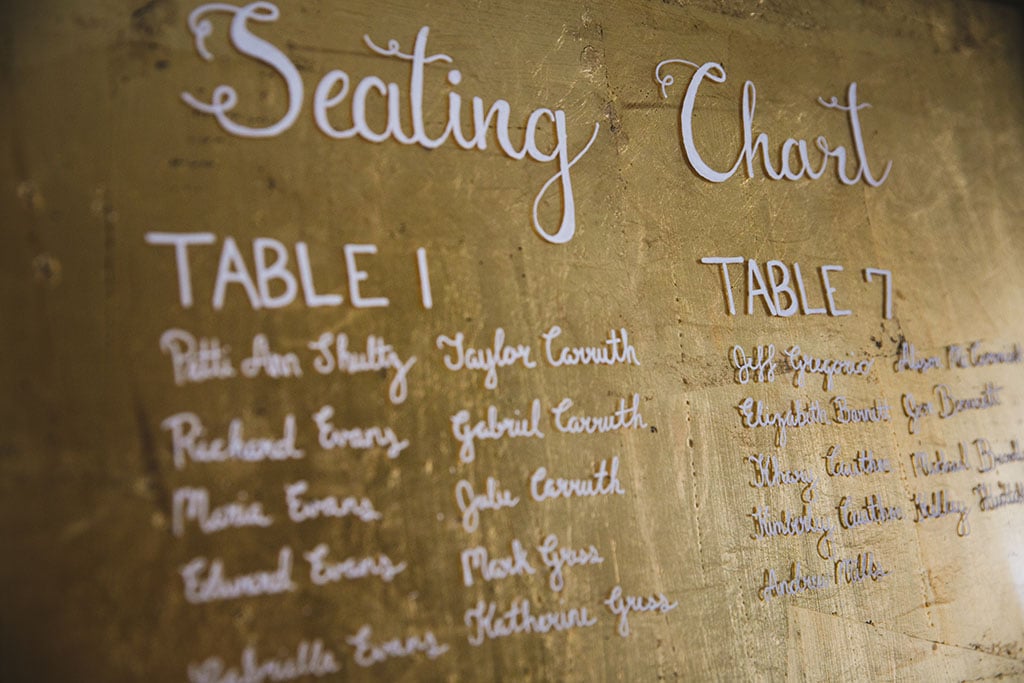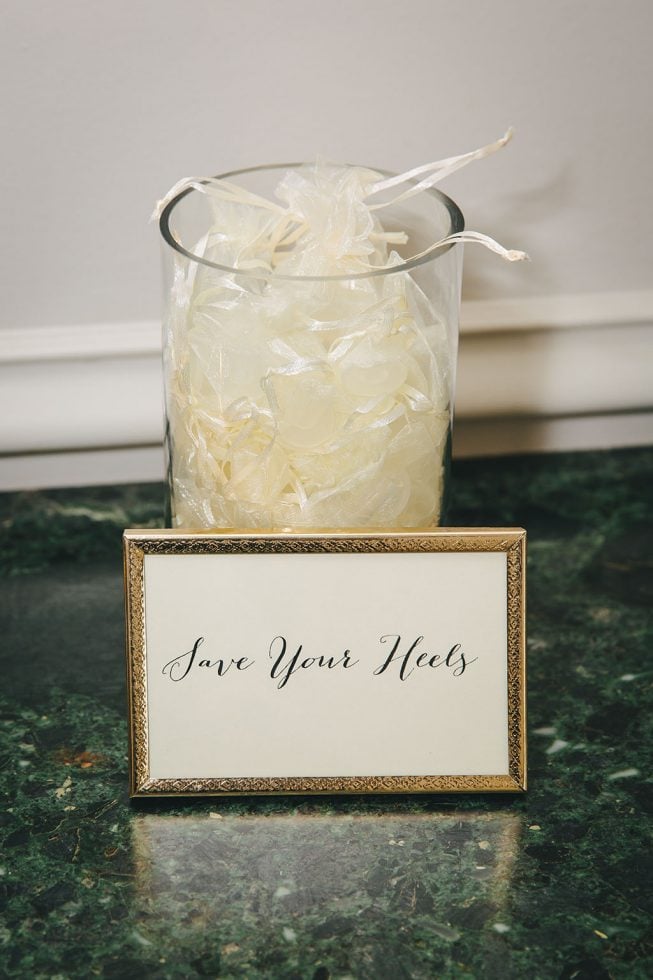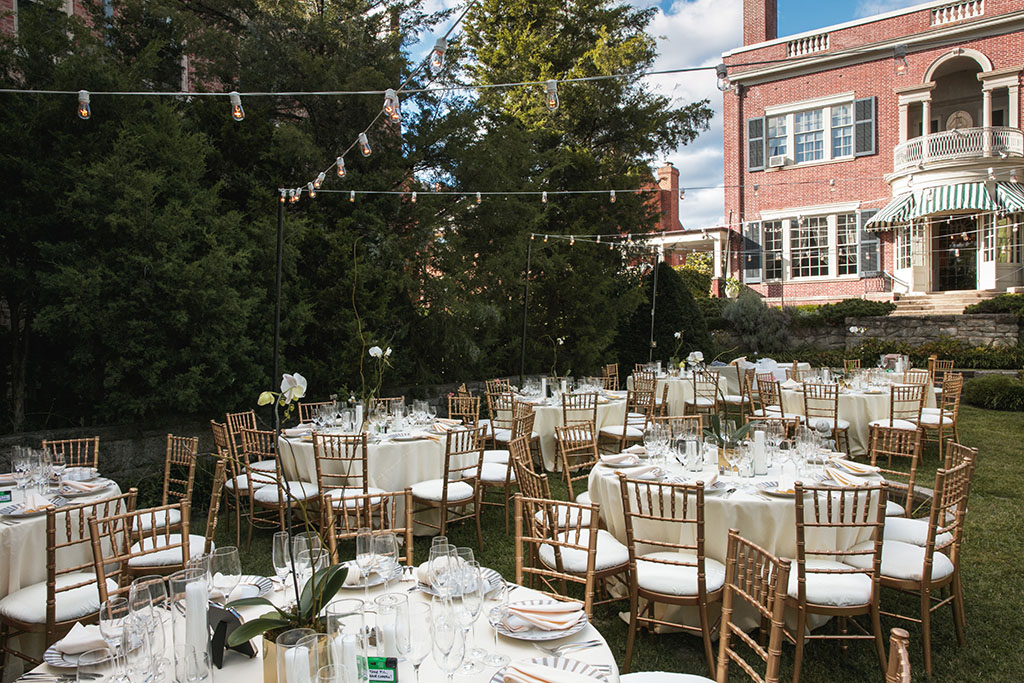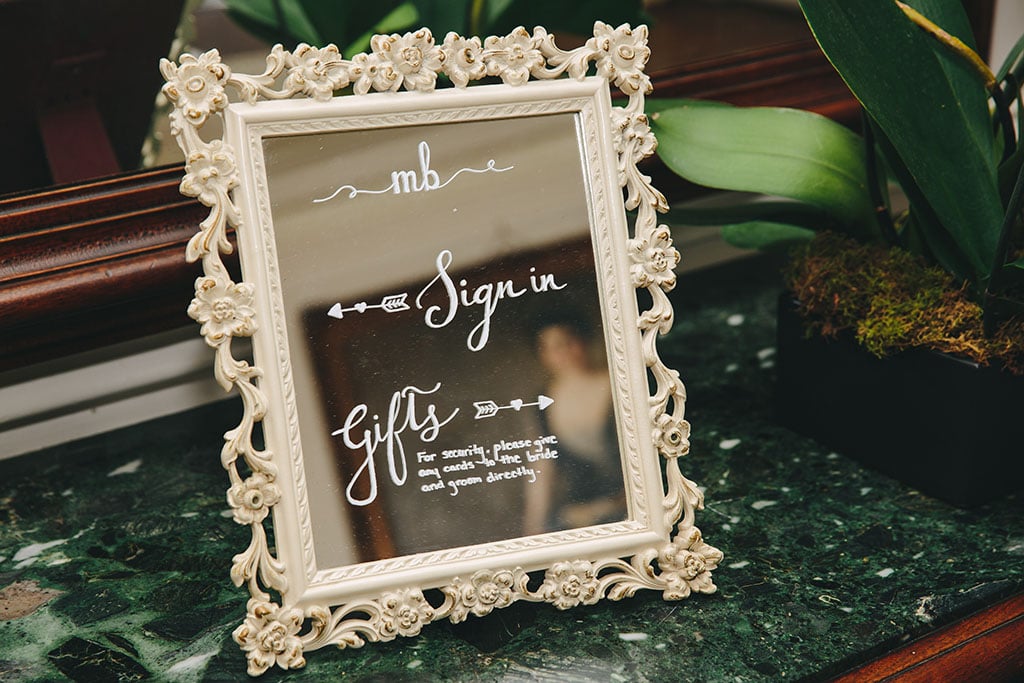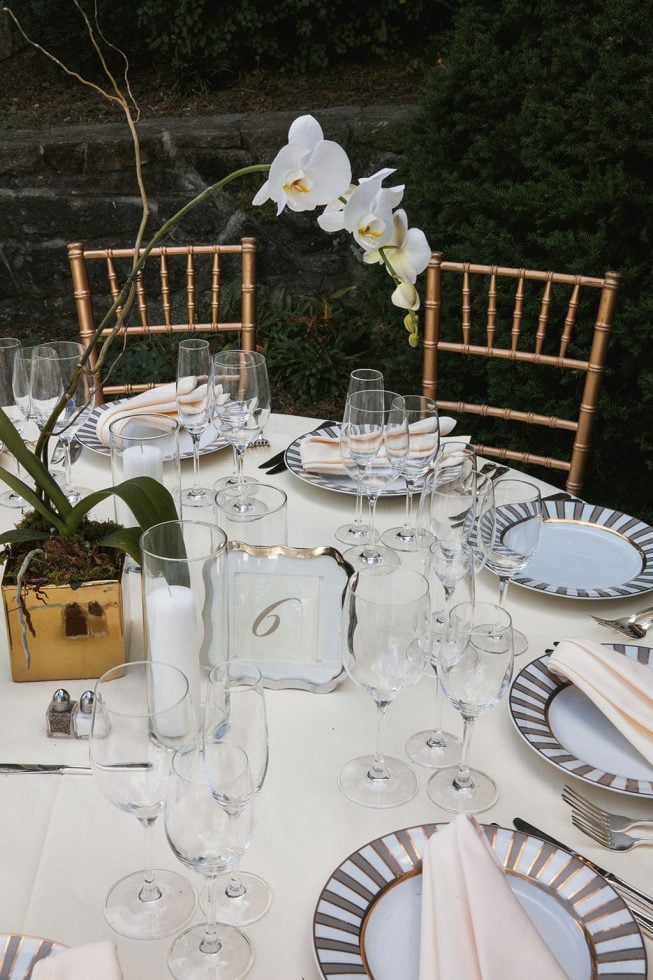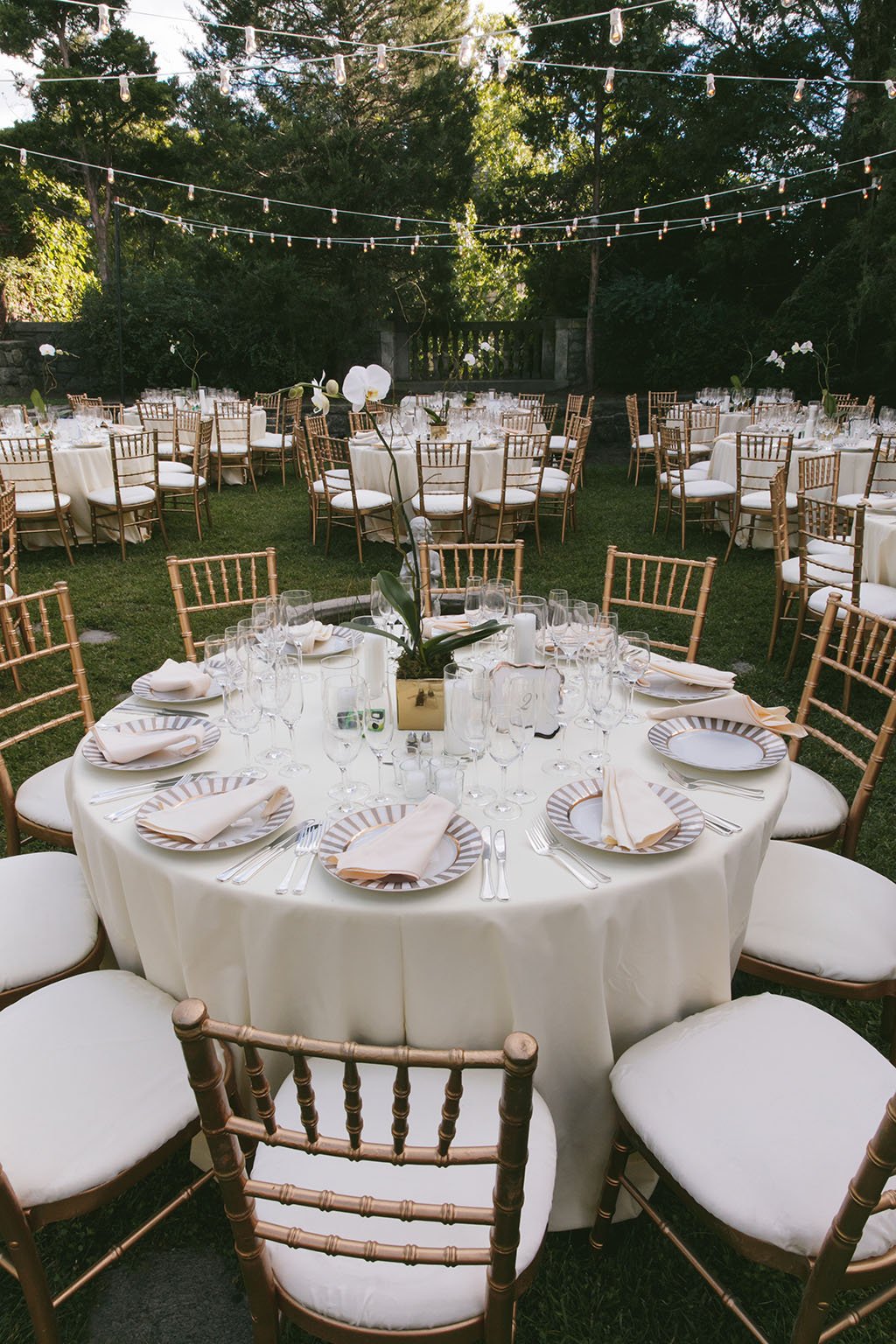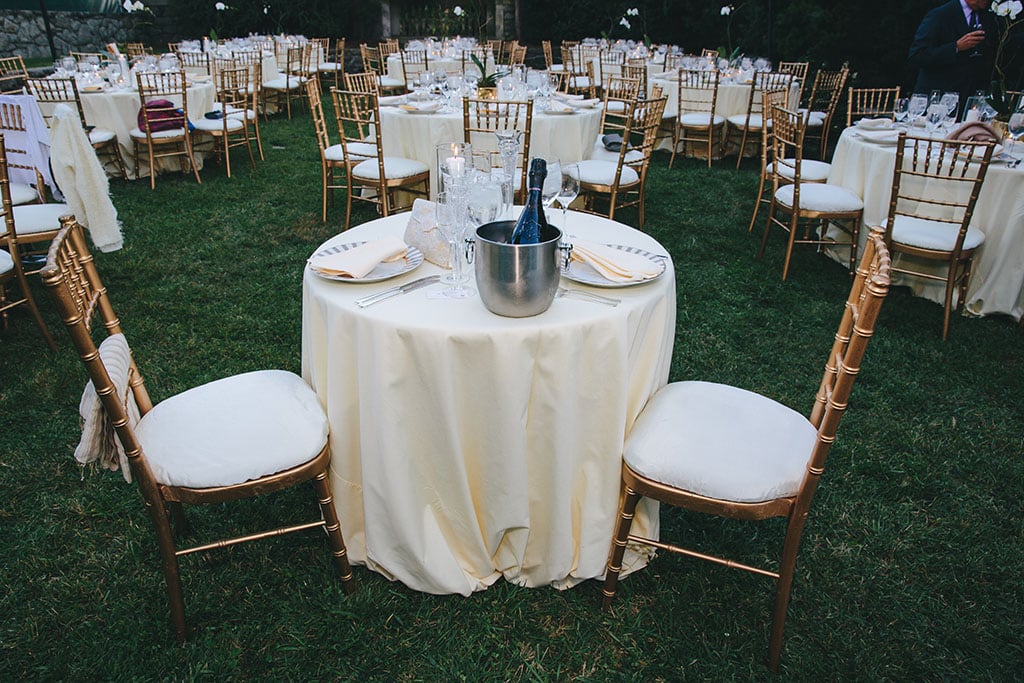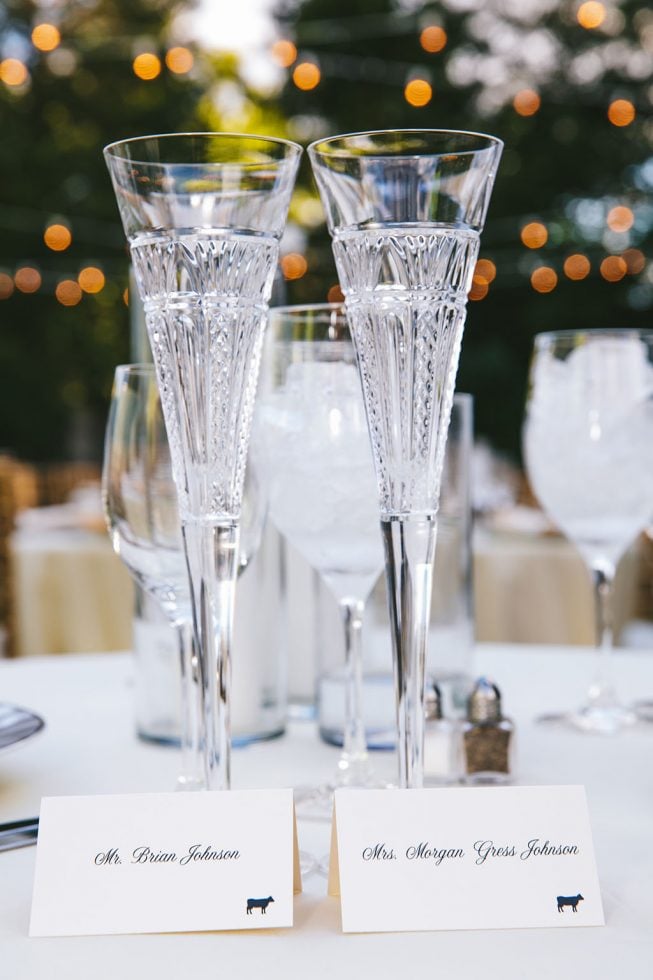 Morgan and Brian wanted the reception to show off their love of food. "We didn't want to serve the standard braised beef short ribs with au just reduction over polenta and grilled asparagus, because frankly, we cook that on a Monday night," Brian says.
So the couple turned to familiar service: Occasions Caterers in Northeast had served dinners for Americans for Tax Reform's Grover Norquist while Brian worked there, and the pair are friends with the owners of La Jambe, a wine bar in Shaw.
Occasions provided waiters who hoisted crates carrying freshly-shucked oysters over ice with lemons, cocktail sauce and horseradish. La Jambe helped the couple source and serve a 22-month aged prosciutto leg for a carving station.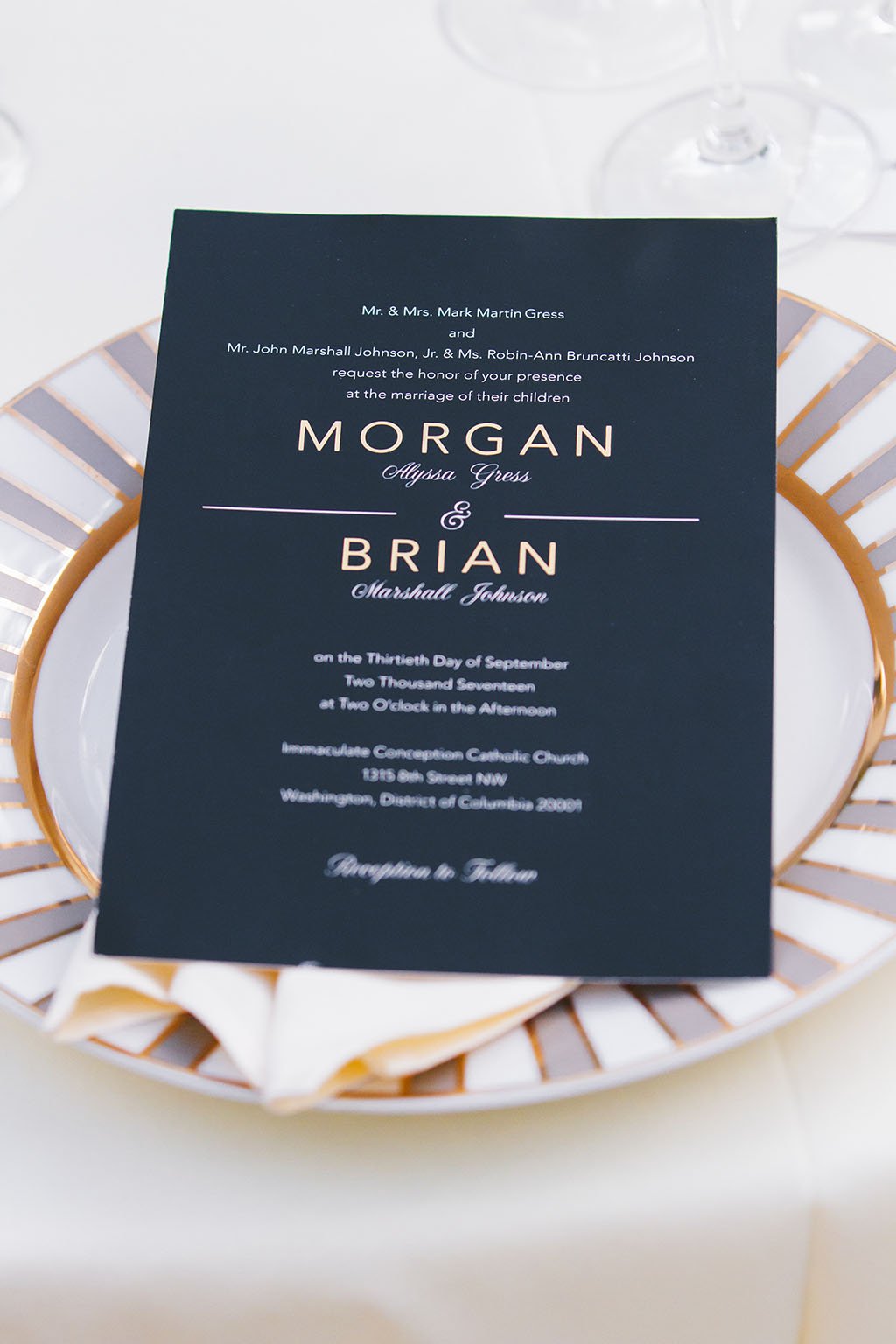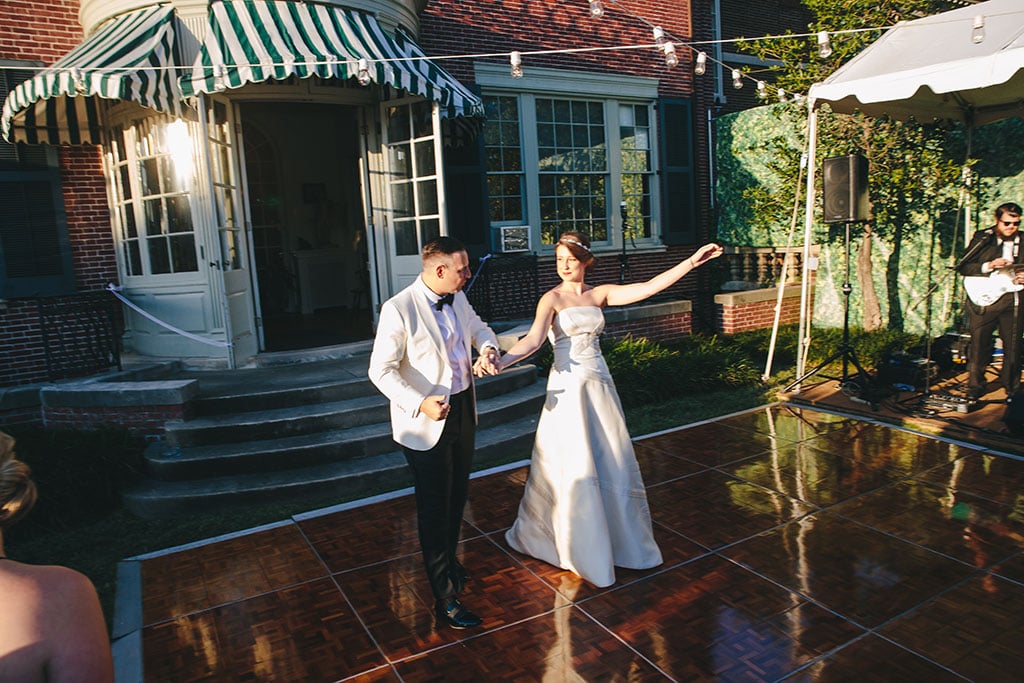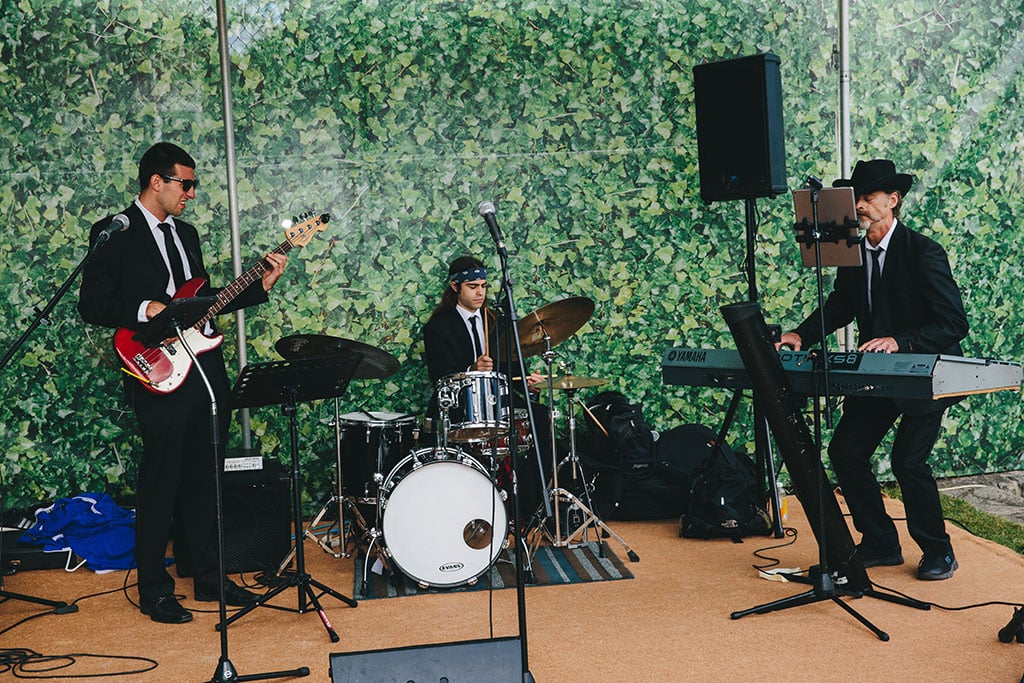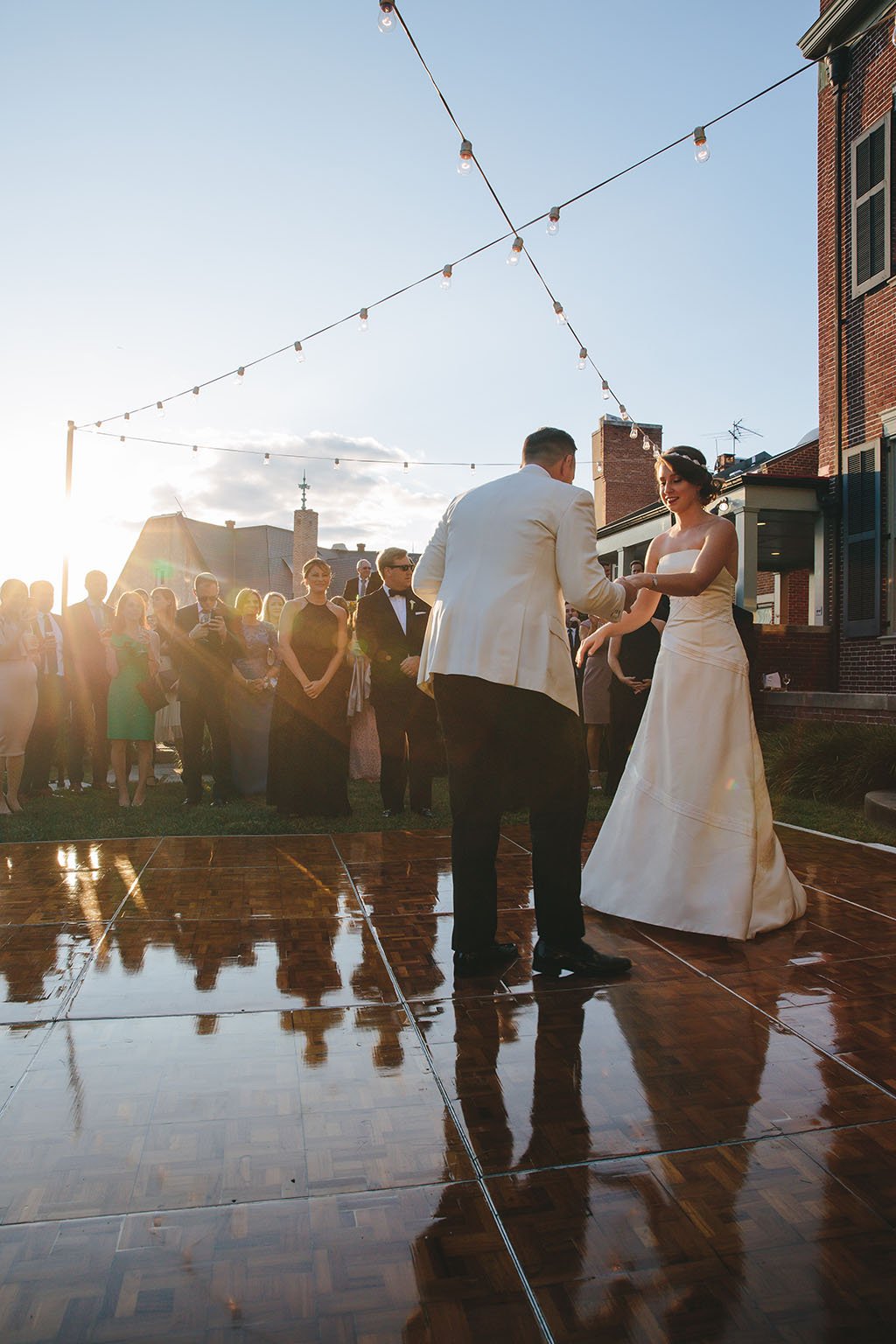 For the meal, Morgan and Brian chose a modern caesar salad with fried capers, gourmet bacon cheeseburgers and duck fat French fries and onion strips, and a grilled Indian spiced cauliflower steak.
Compass Coffee stocked a pour-over coffee bar, and Buttercream Bakeshop in Shaw provided a modern geometric black almond cake with lemon and blueberry filling that was trimmed in gold icing.
The Wilson House itself was a stunning location, they say. Staffers kept the building open for mini-tours and some guests played President Wilson's original piano in the parlor room.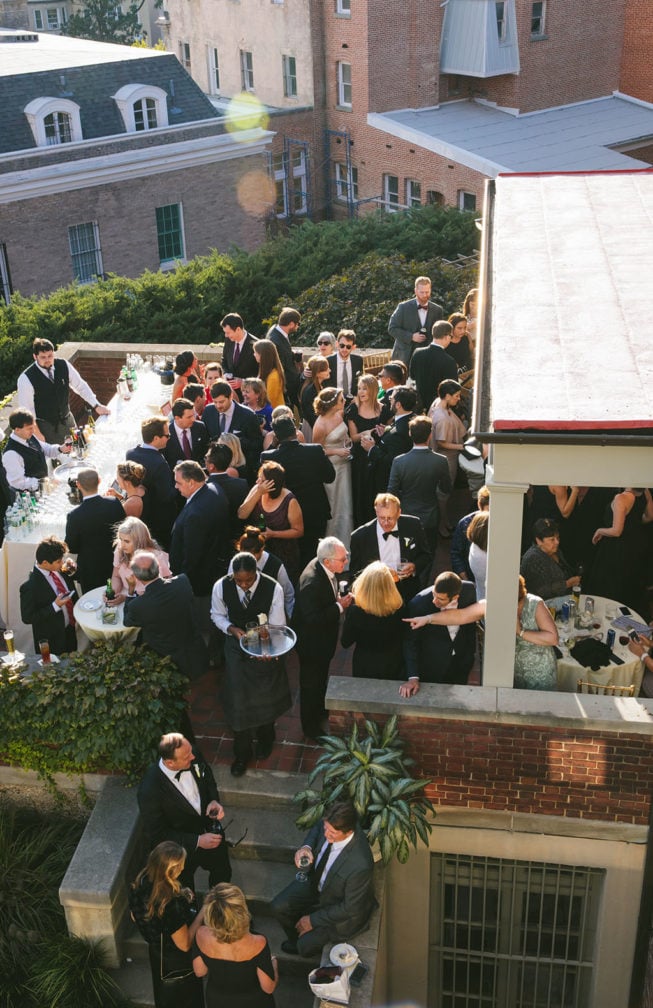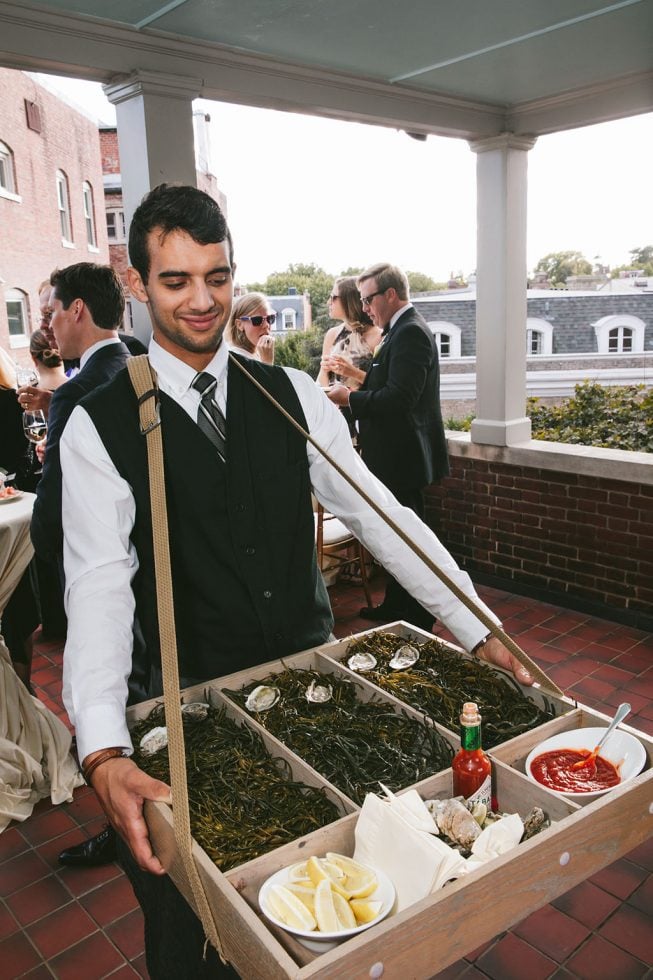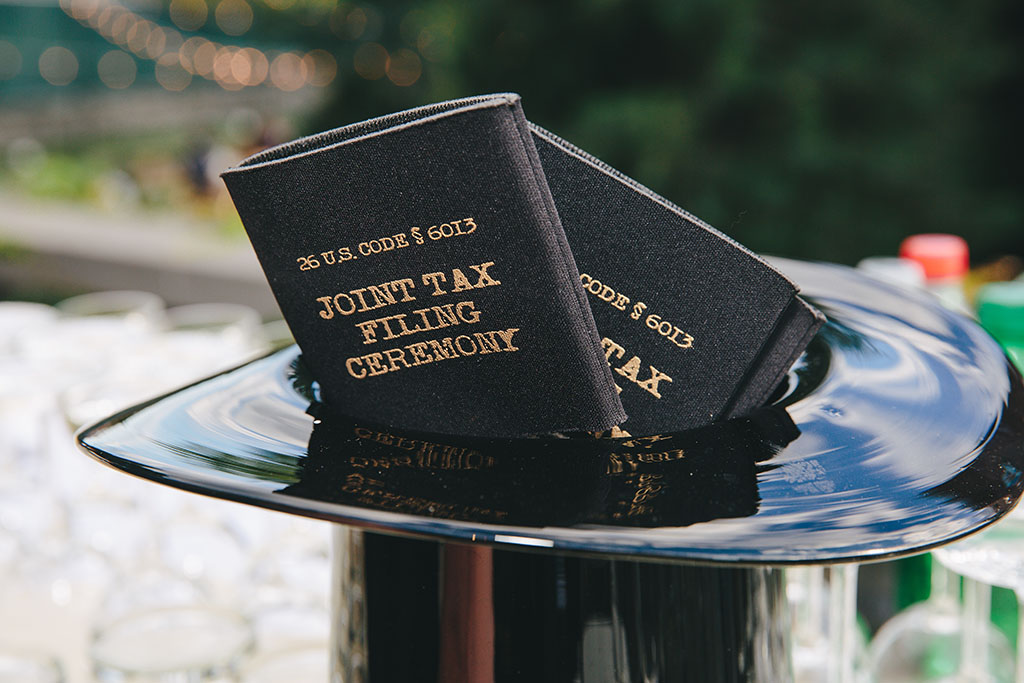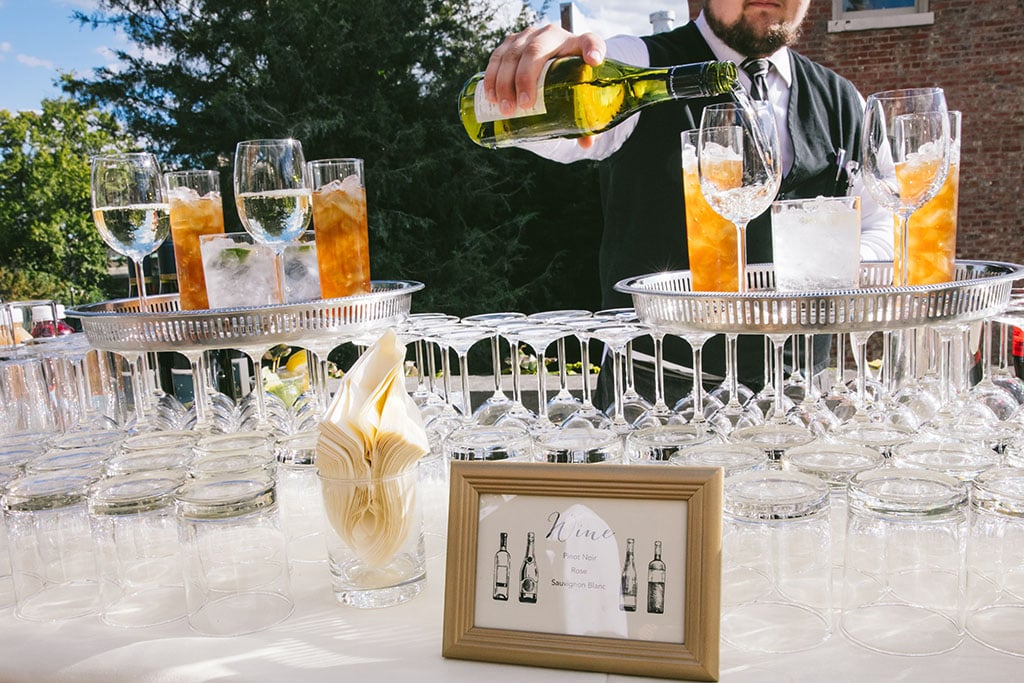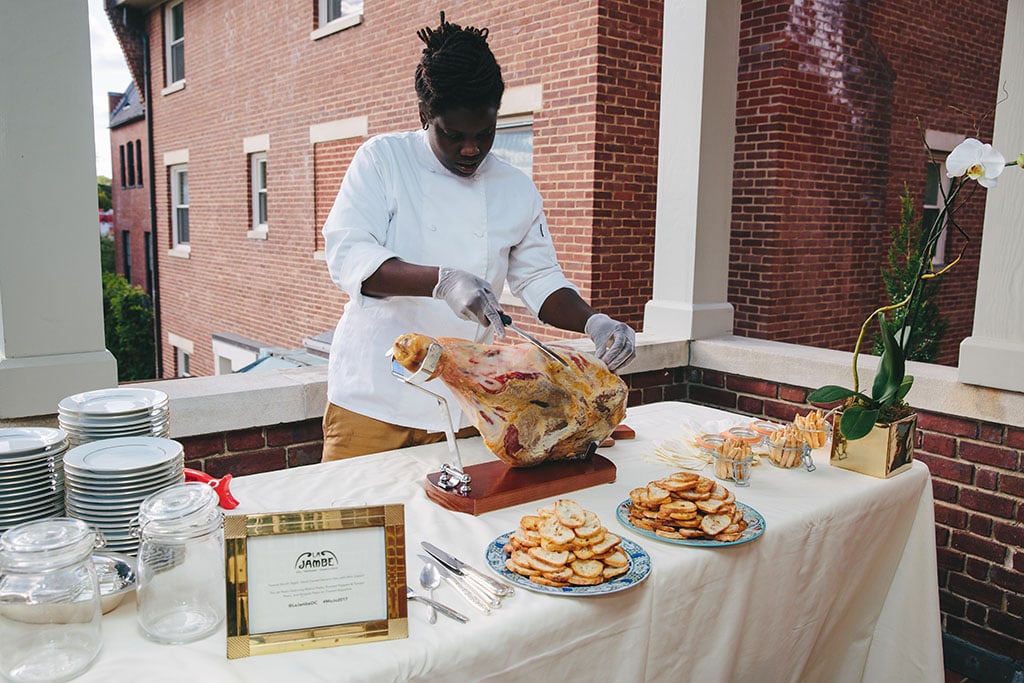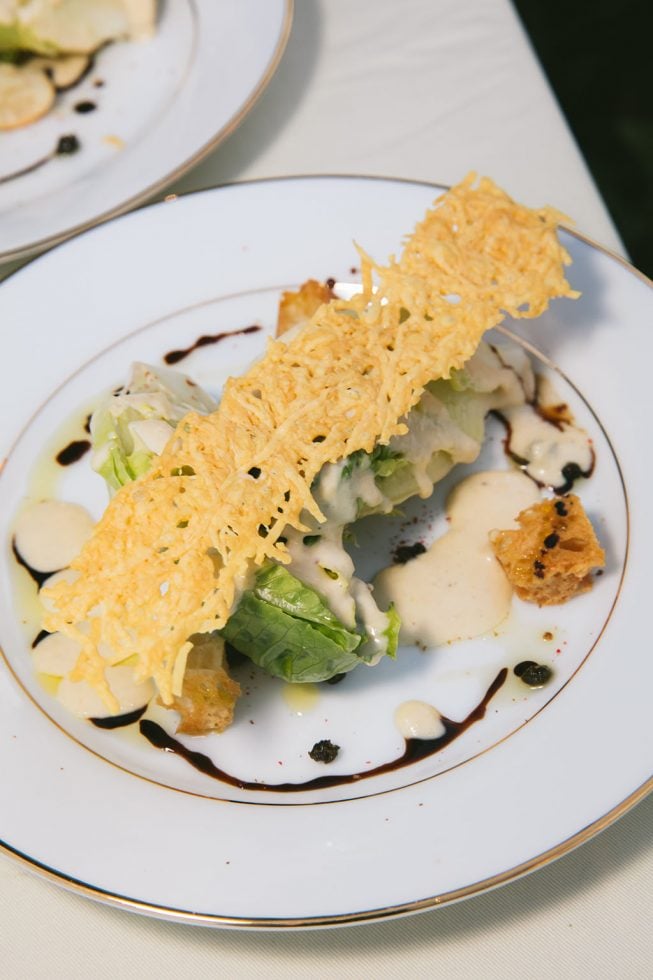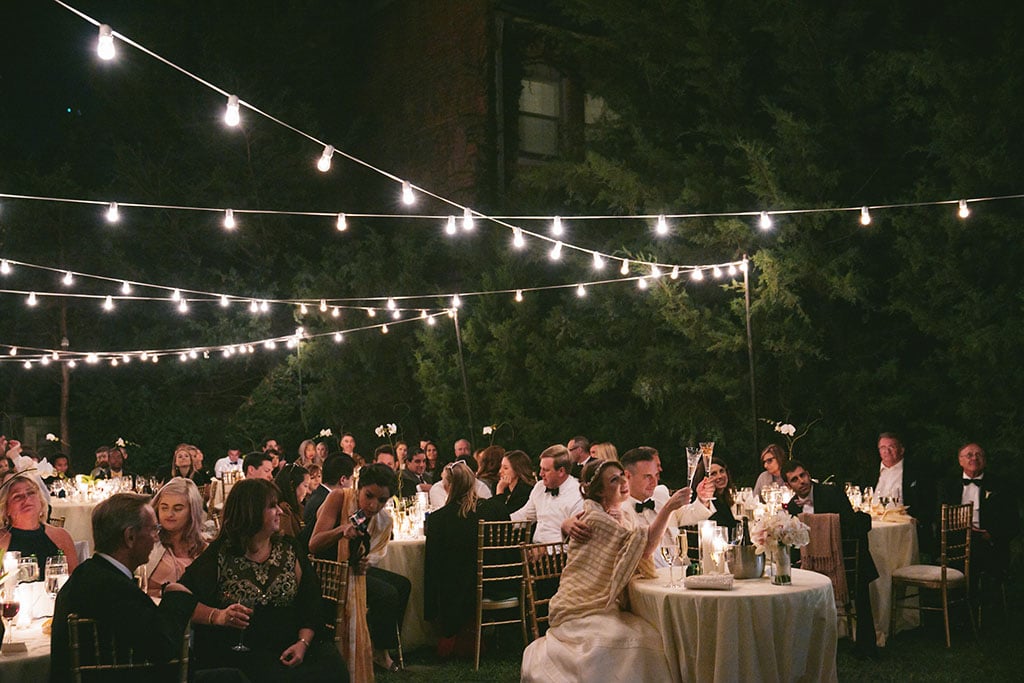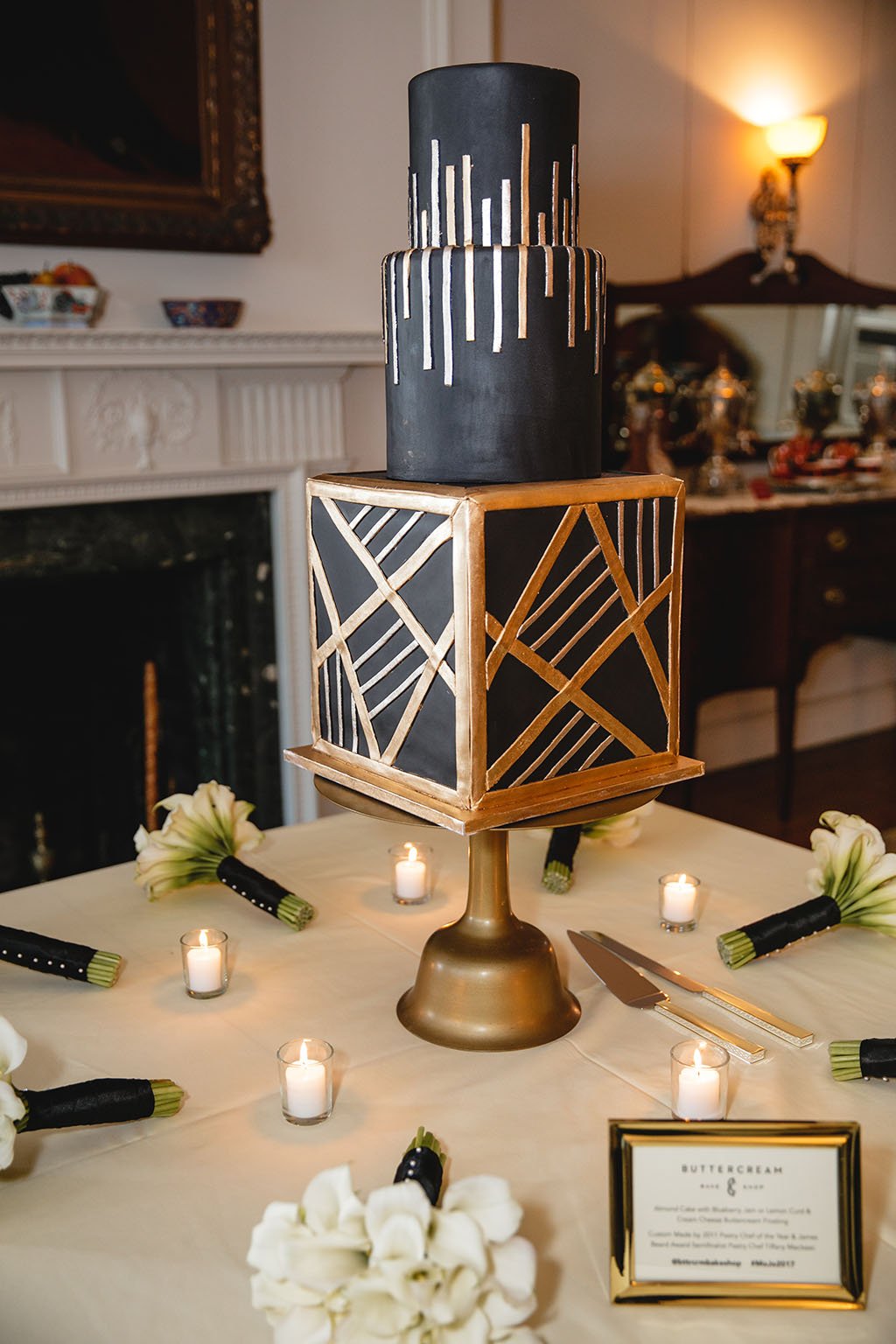 The wedding celebration even got a shout-out in Politico Playbook, which noted the serendipitous overlap between Brian's wedding day and his profession as a tax lobbyist: They got married on September 30, the end of the fiscal year, with a reception at the home of President Wilson, who led the charge to codify the modern day tax code.
The couple shared a first dance to "Somewhere Over the Rainbow," and ended the night with a sparkler exit.
As for that original collaboration idea? It was the start of a food column called "Feasting Famously," which the couple still writes to this day.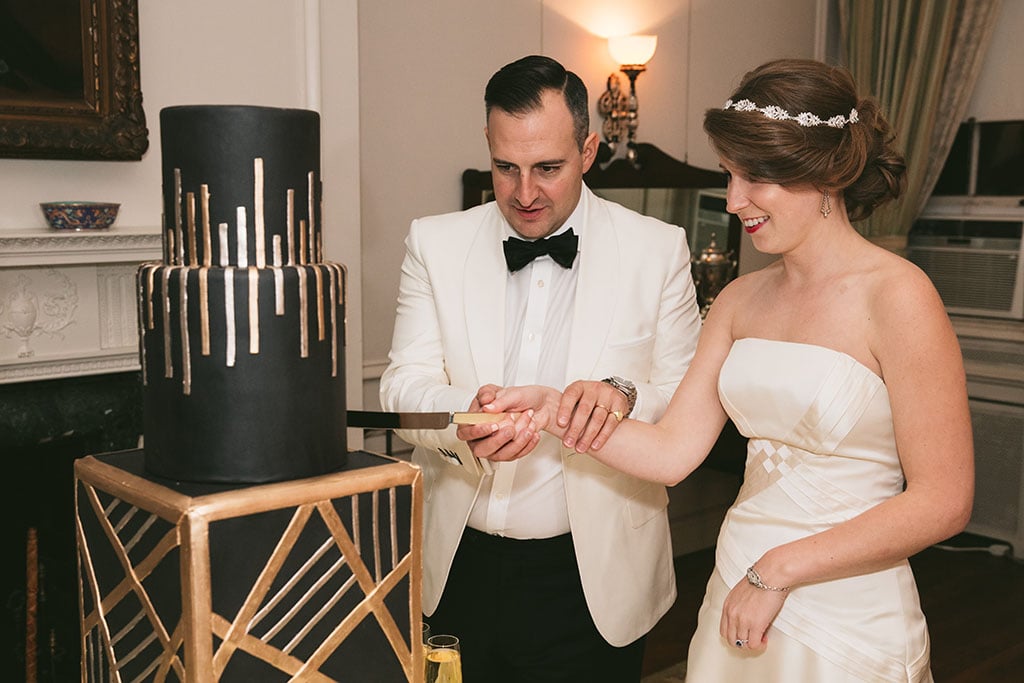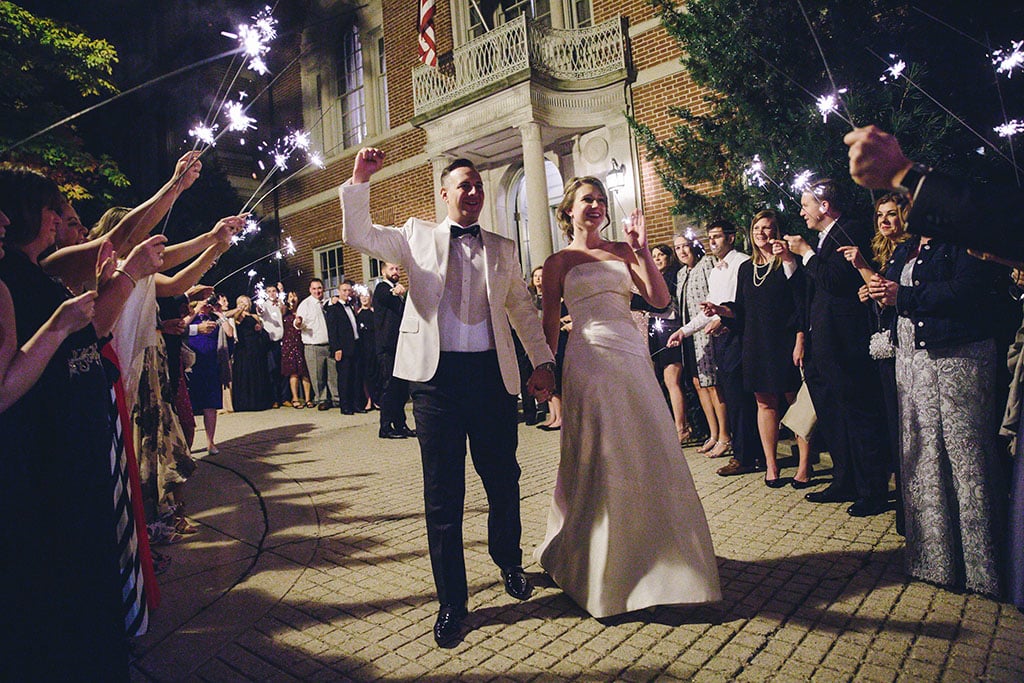 The Details:
Event Coordinator: Aaron Snodgrass
Hairdresser:
Drybar
, Penn Quarter
Makeup Artist: Christin Birckhead of
Conceptual Beauty
Jamon-Carving Station:
La Jambe
Hand-painted Signage: Megan Soule