When Emily Brundage, a government consultant, and Tyler Appel, a Senior Associate at Carlyle Group, were dragged out of their respective apartments by restless friends after being snowed in all day, neither were expecting to meet a potential love interest. Little did they know that local bar, Town Hall, would be the setting for the start of their love story.
Assuming the bar would be empty amidst the snowstorm, Emily says she wasn't dressed to impress—rather, her makeup-less look included rain boots and an oversized sweater. But upon her arrival at the bar, Tyler quickly made his way across the room to introduce himself anyway, and the two immediately hit it off. So much so, that the two shared their first kiss right there—with Tyler's friends "running interference" to make sure his sister, who was also at the bar, didn't catch it.
One week later, their romance continued over a five course dinner at Rialto, an Italian restaurant in Georgetown that's since closed. The food—like the conversation—flowed, and eventually waiters even pulled a second table over to fit all the dishes. The pair spent the entire evening talking, laughing, and eating—only much later realizing they were the only ones left in the restaurant. Two and a half years later, Tyler proposed.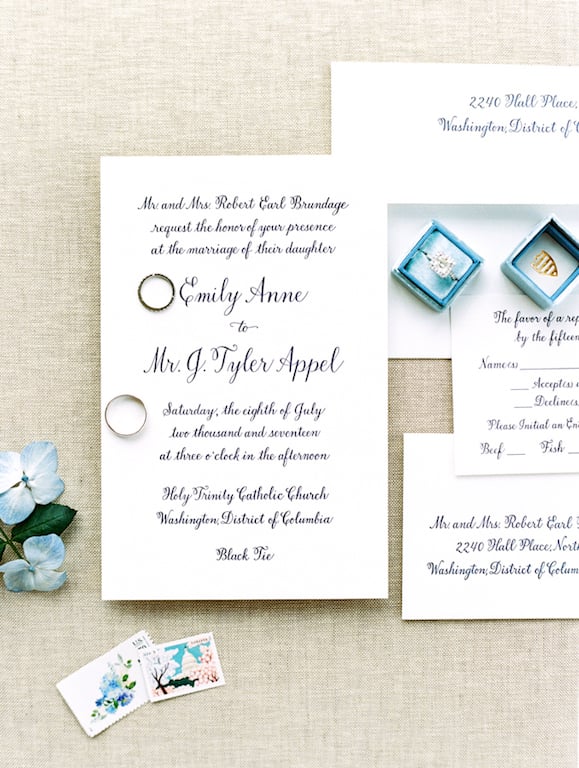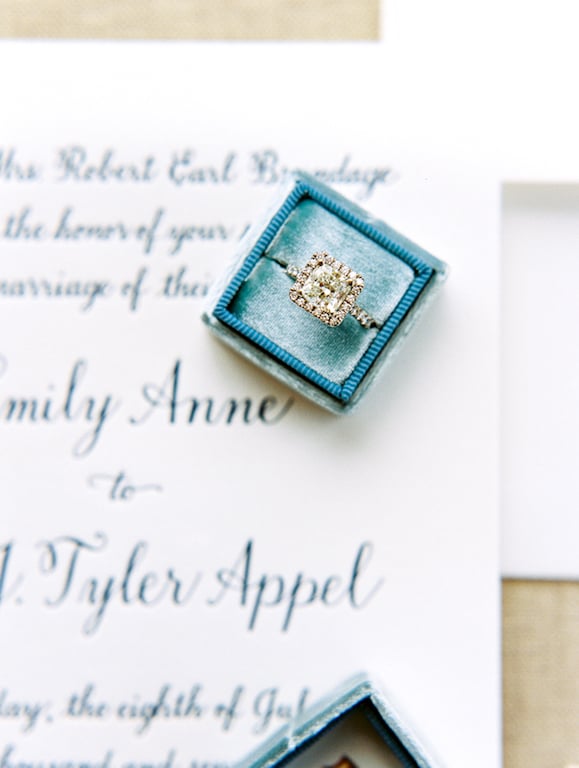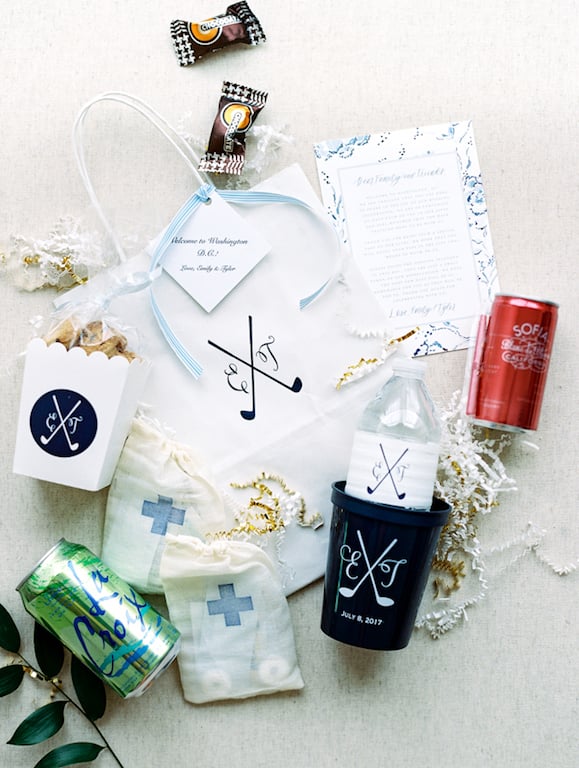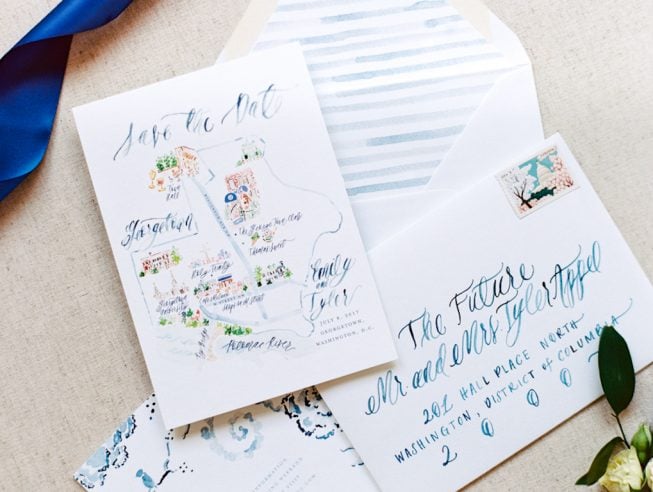 Emily's parents were coming to town for the weekend, and she was suspicious about a near-future proposal since Tyler had mentioned that he'd envisioned their engagement as a family affair. Upon her parents' arrival, they all attended a golf tournament at Congressional Country Club with family and friends. She was sure Tyler would propose there, and surprised when it didn't happen. Having no idea that Tyler had visited her dad in Chicago to ask for his blessing just the weekend before, she resigned herself to the conclusion that this wasn't the weekend after all.
That night, Emily and Tyler were driving to dinner when Tyler stopped near Holy Trinity, their favorite church in Georgetown, where they stopped for a quick pre-dinner stroll. They ended up in the church garden, where Tyler stopped to "tie his shoe," (hint: he was wearing loafers!) There, on one knee, he popped the question as friends, hiding in an alleyway across the street, captured the special moment. Emily said,"yes," and the newly engaged couple joined their loved ones for a celebratory dinner at Cafe Milano.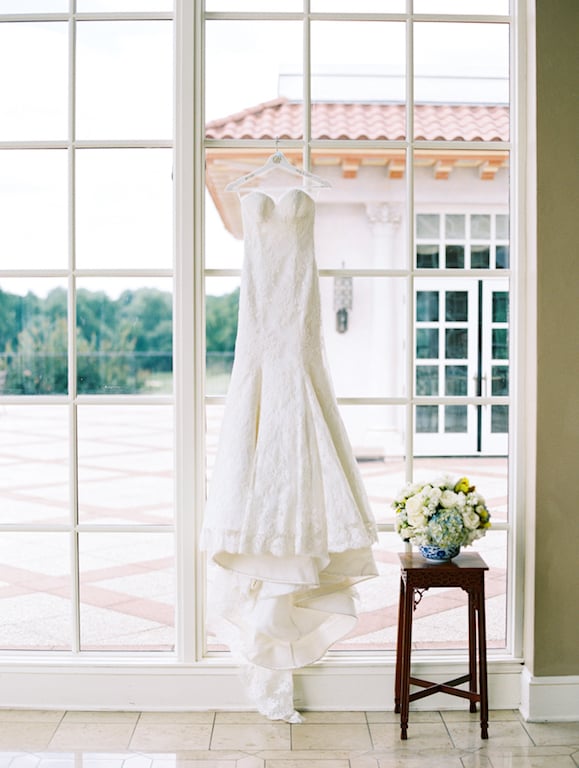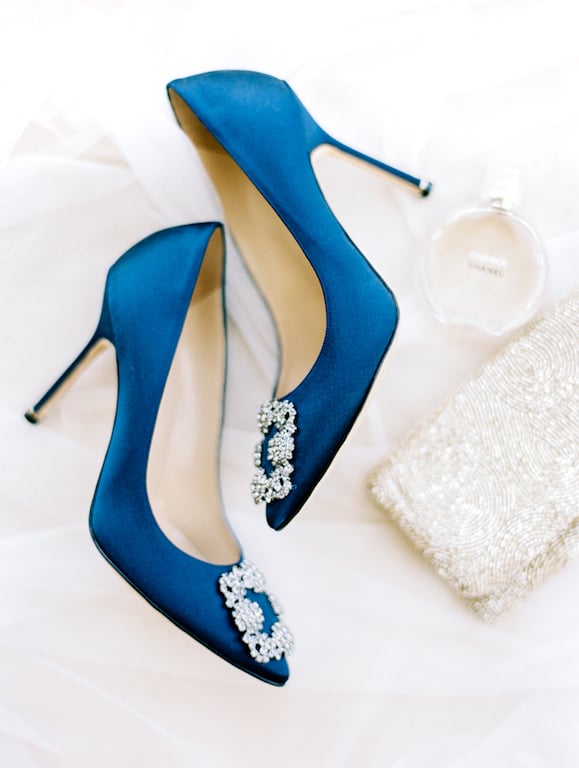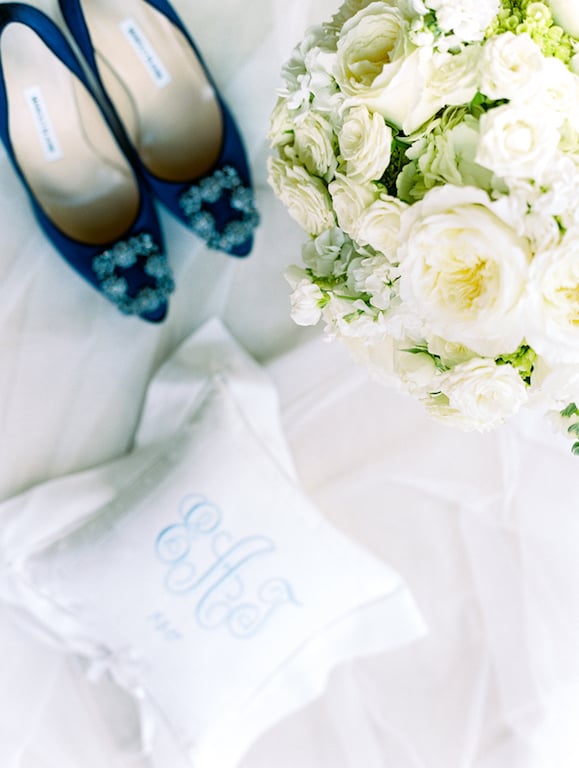 Emily and Tyler spent a year planning their wedding day together. True to Tyler's passion for golf, the wedding was everything preppy. And with everything from Emily's navy blue Manolo Blahnik's to the crisp, chic floral arrangements, it's safe to say she covered all bases when it comes to obtaining "something blue."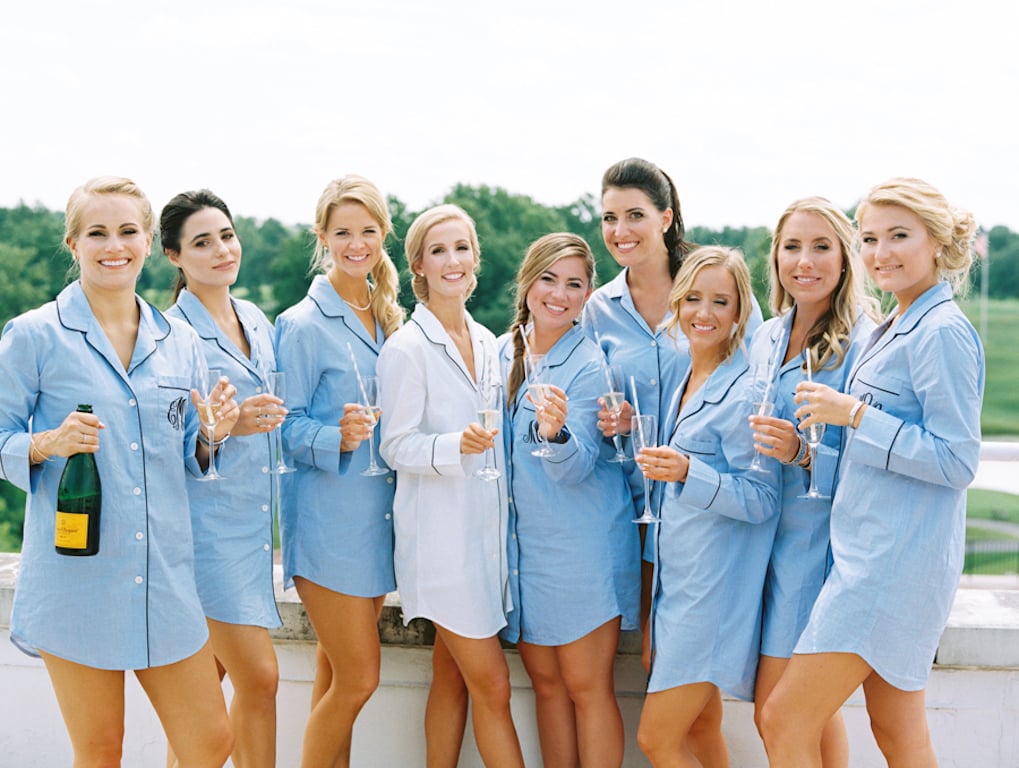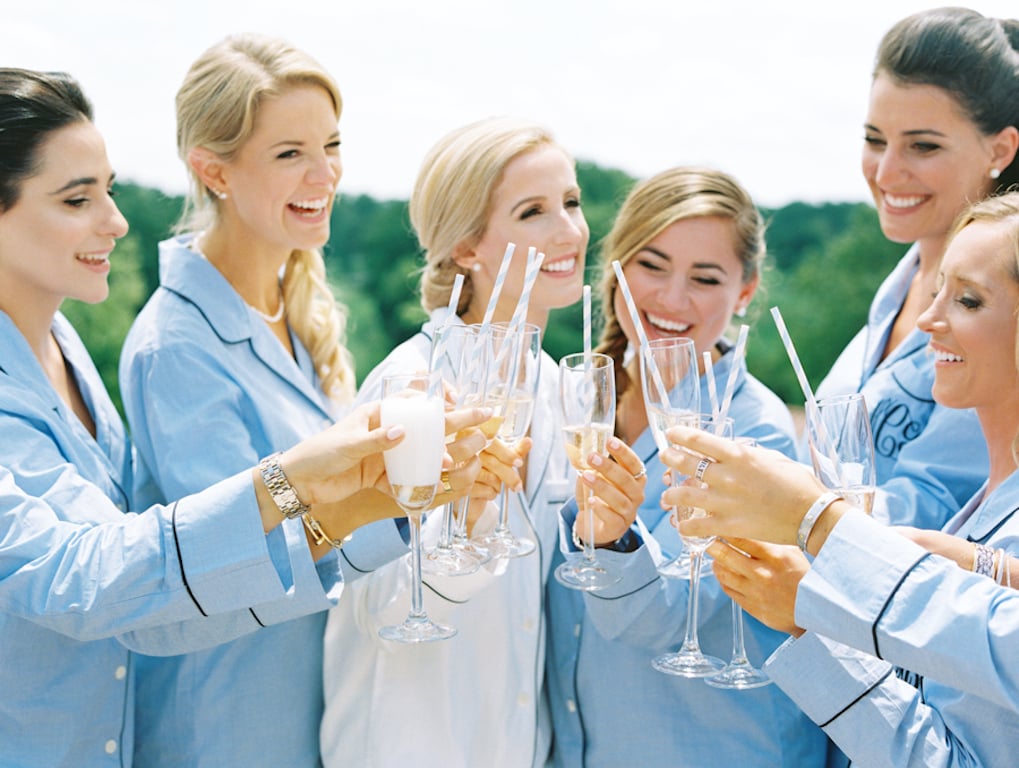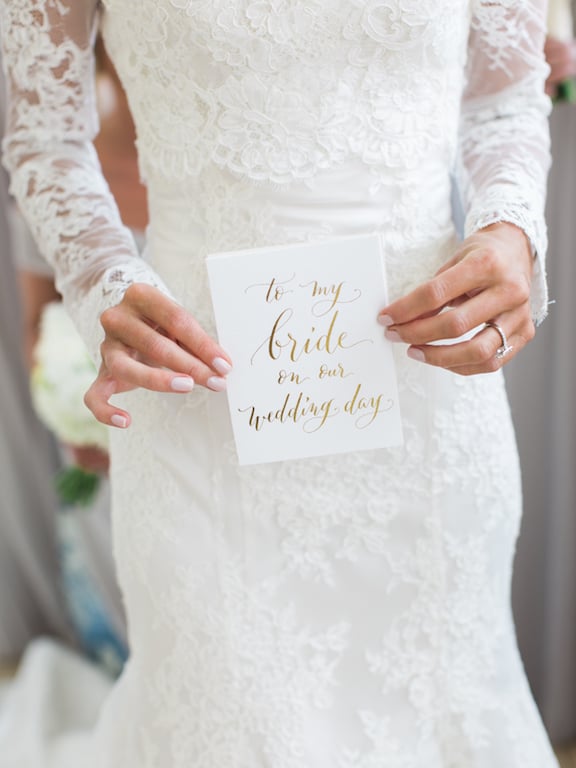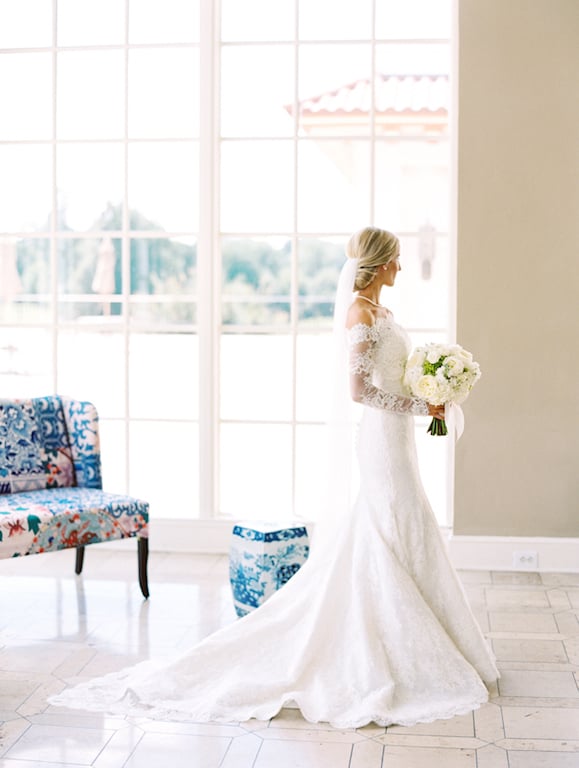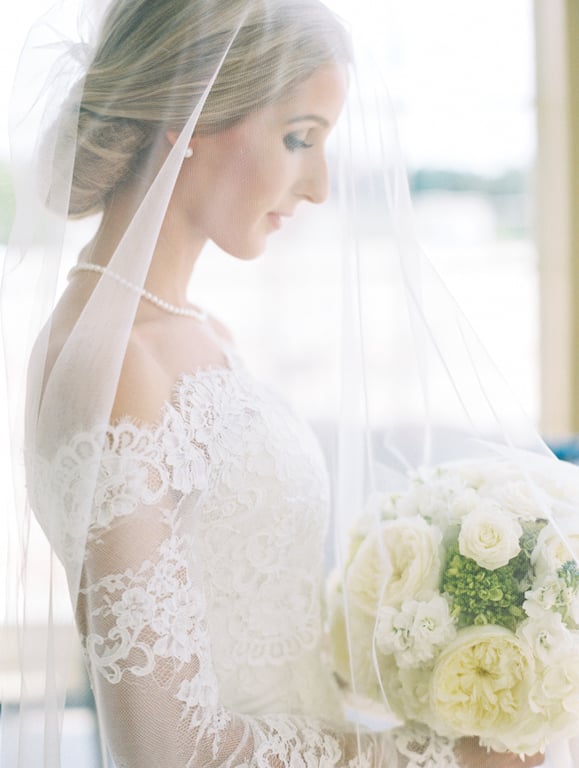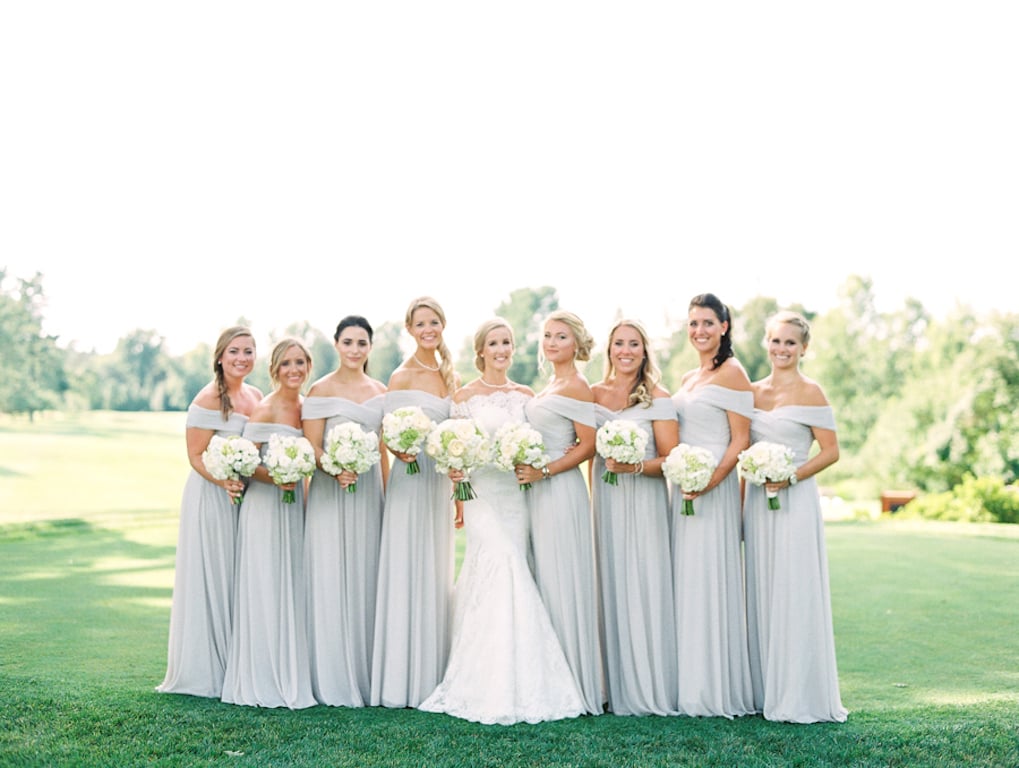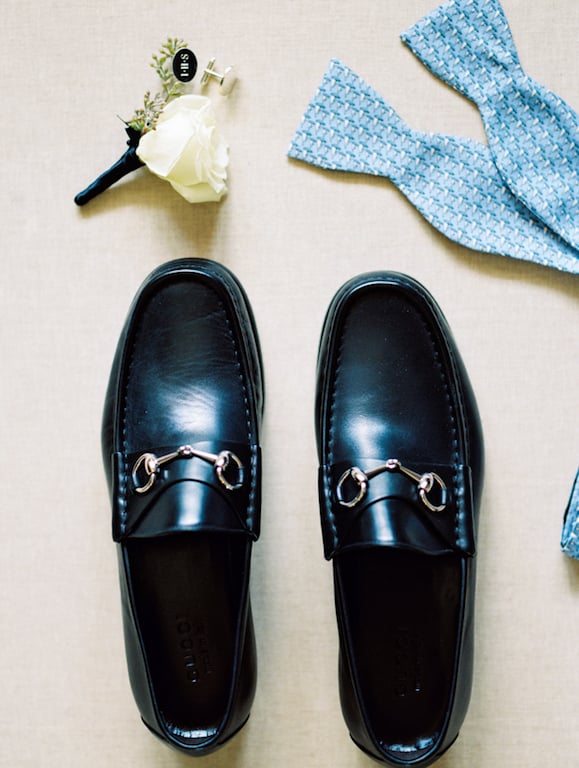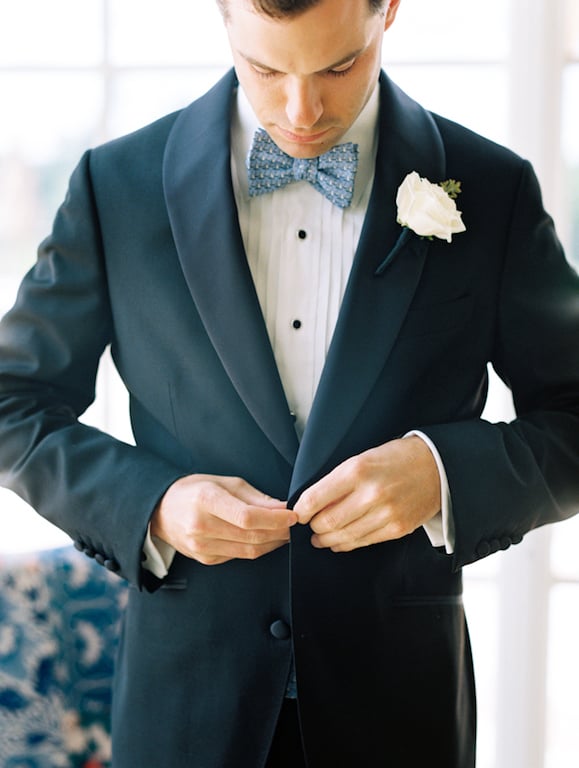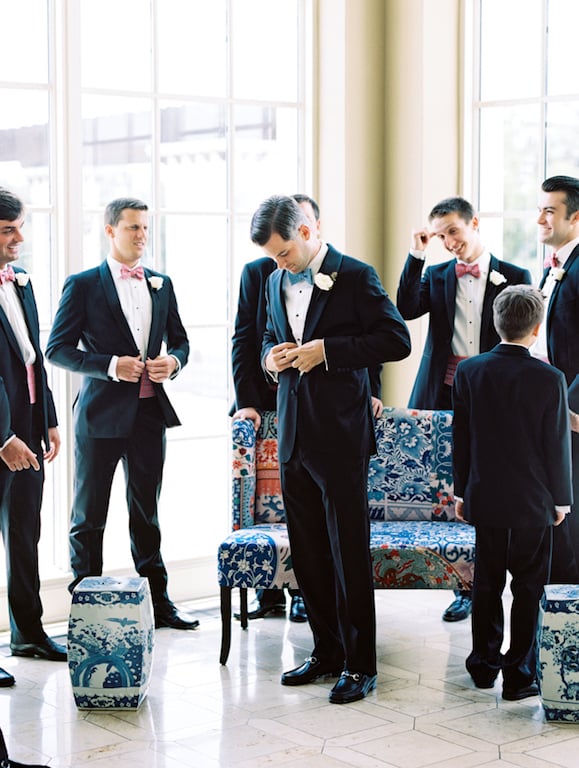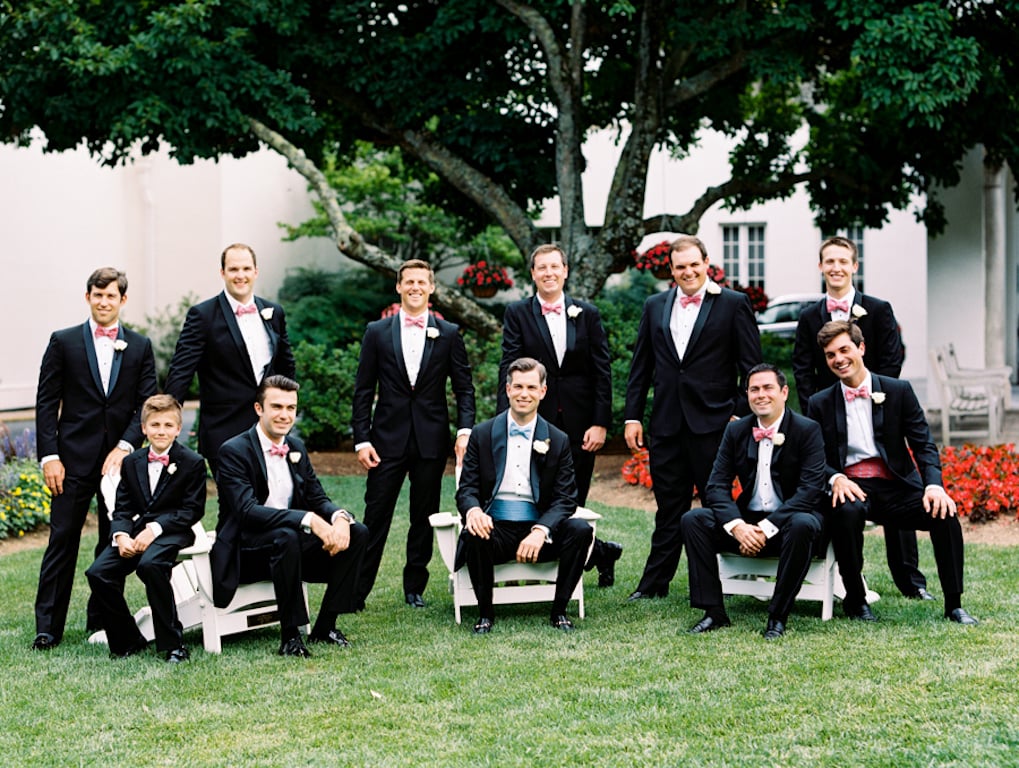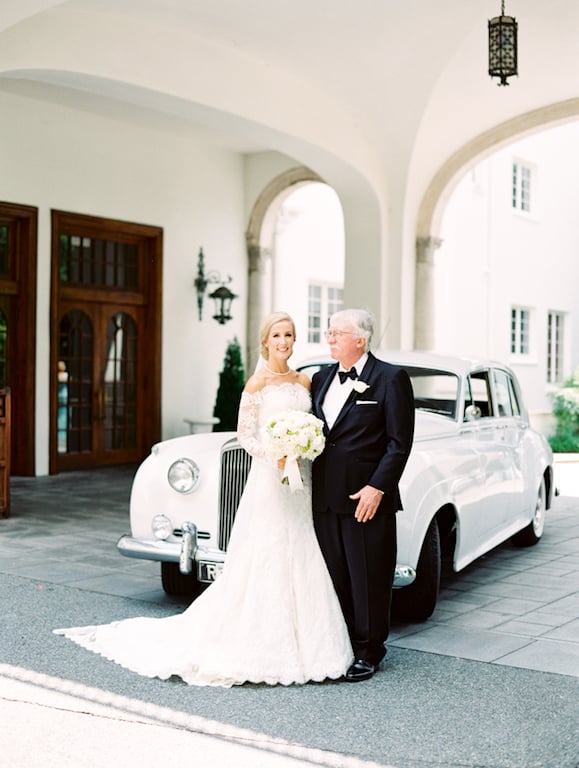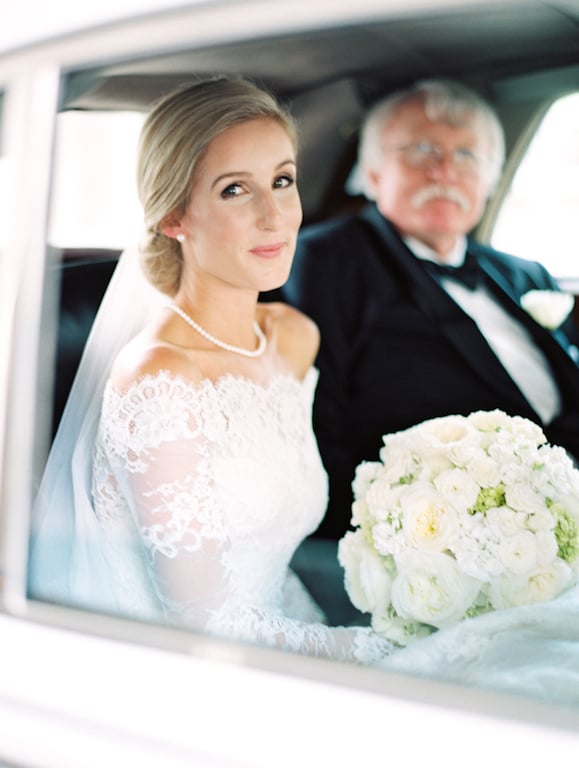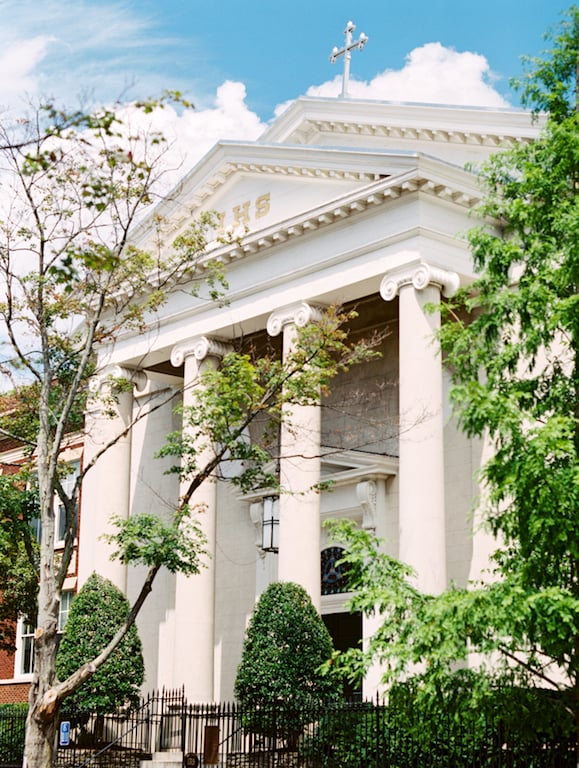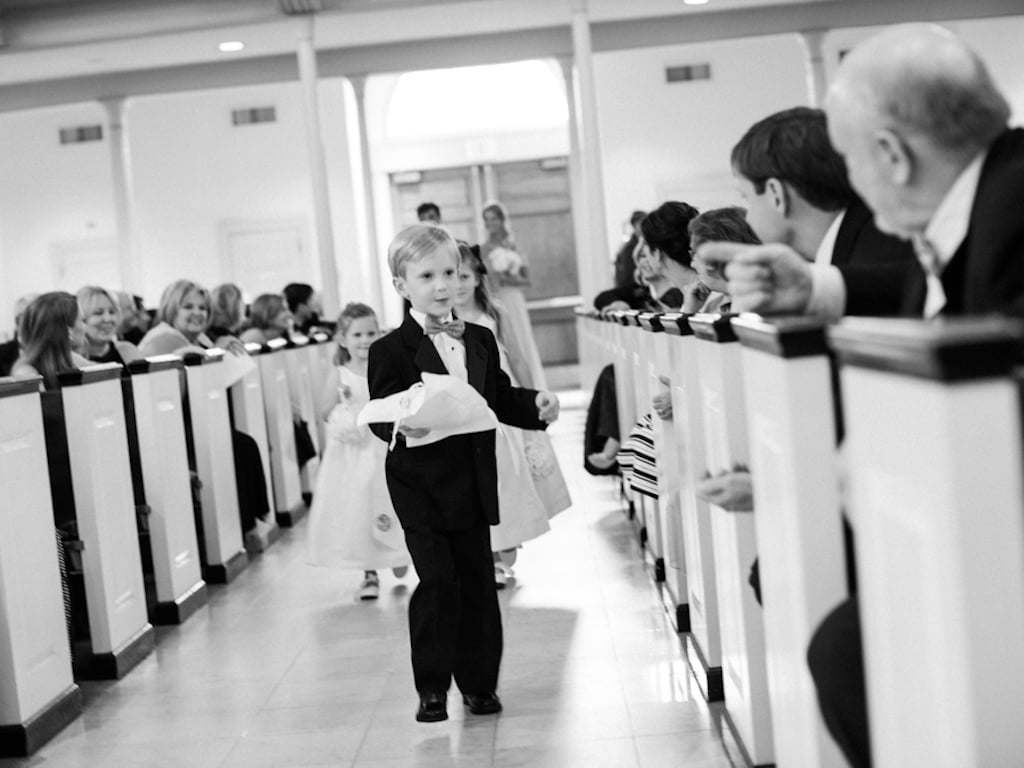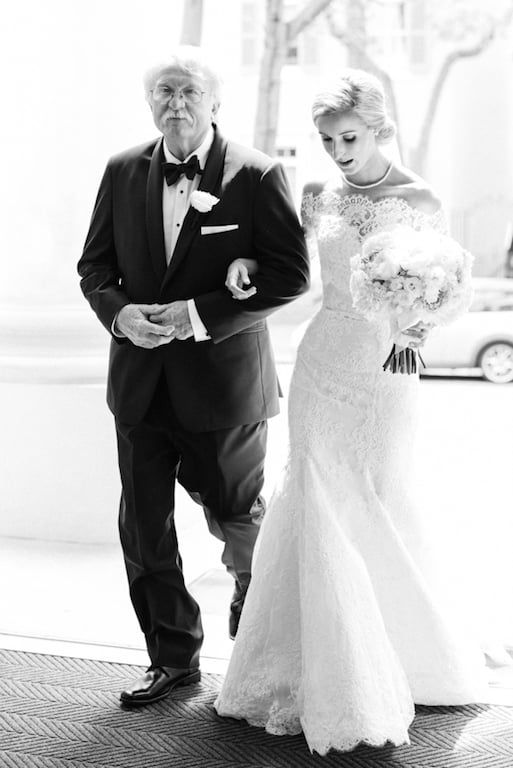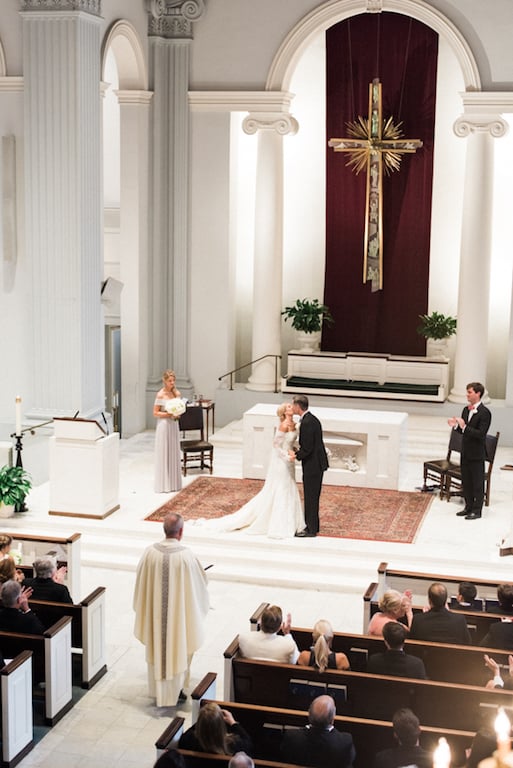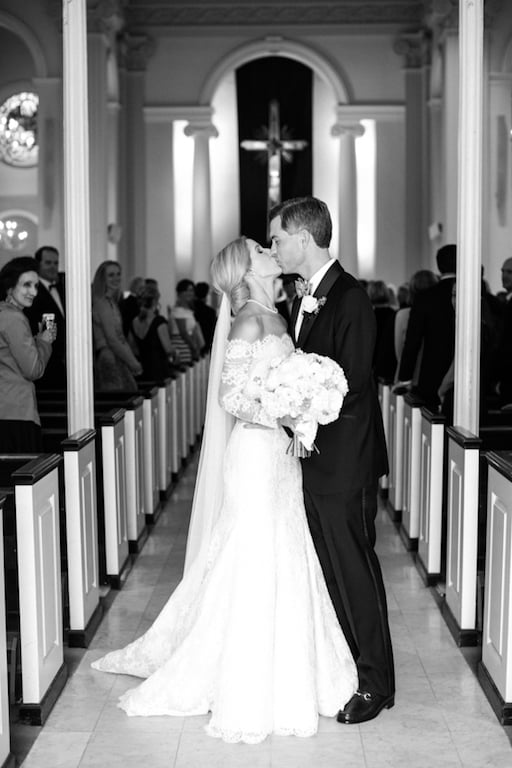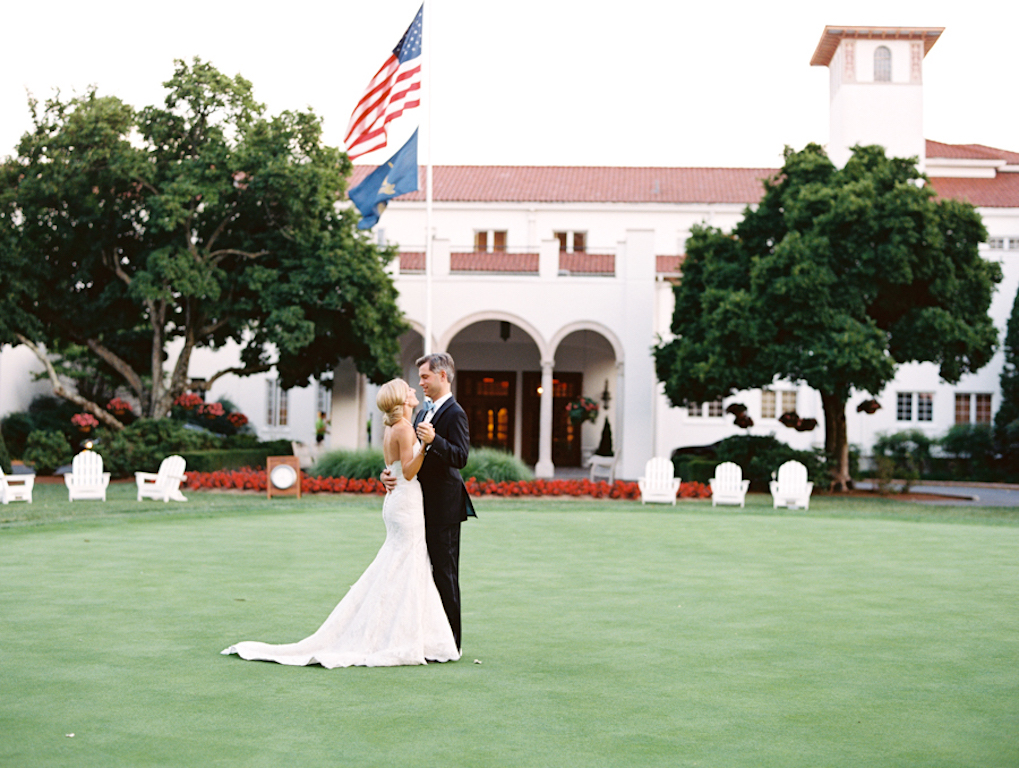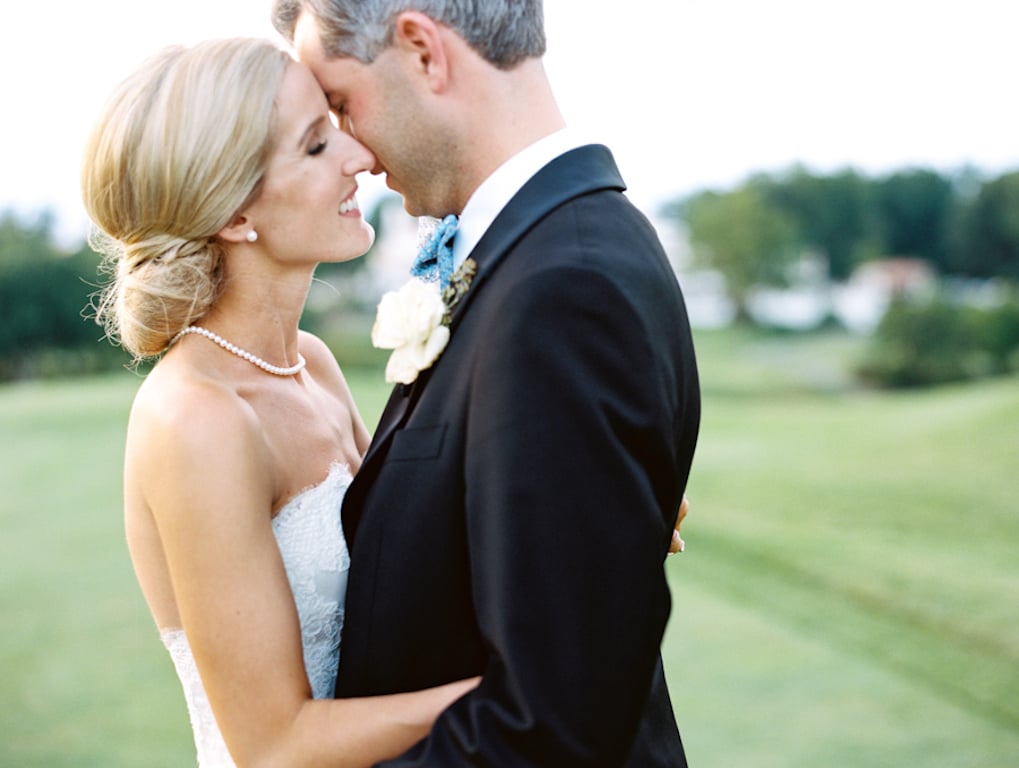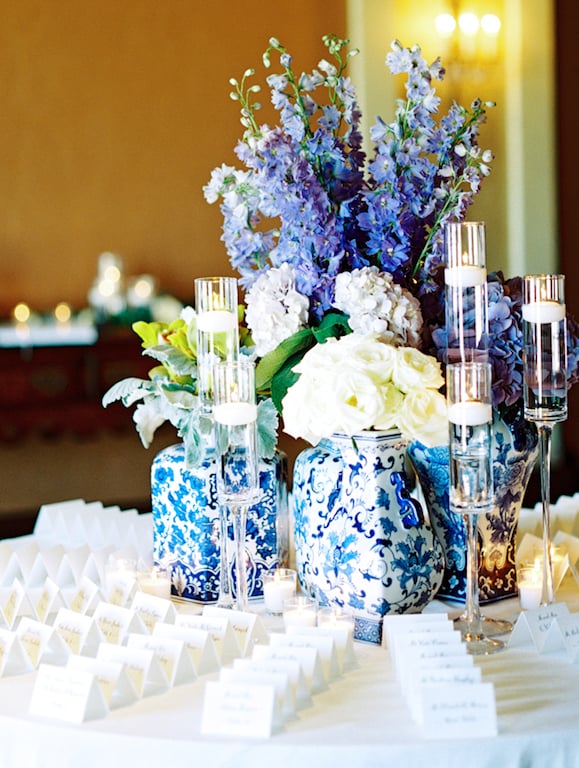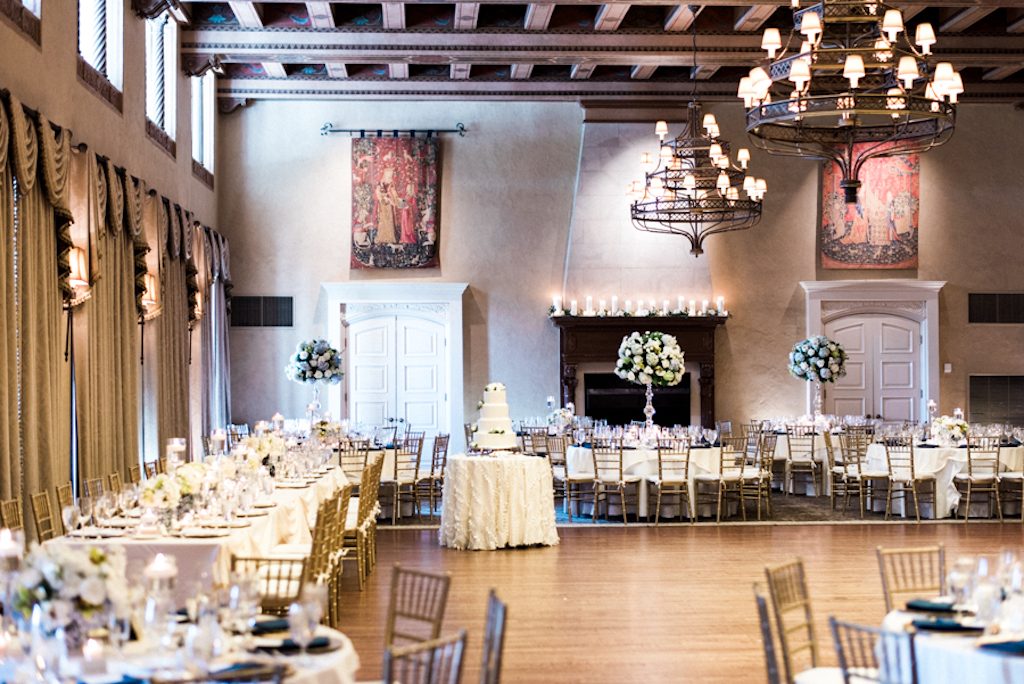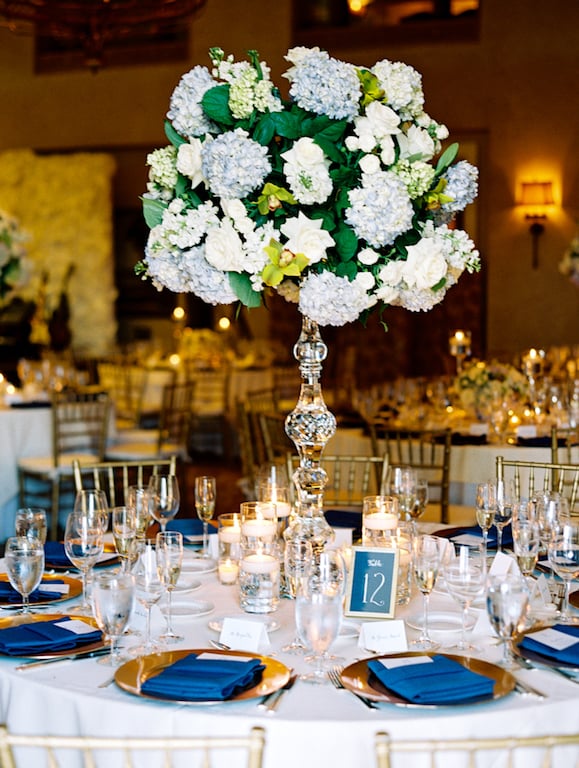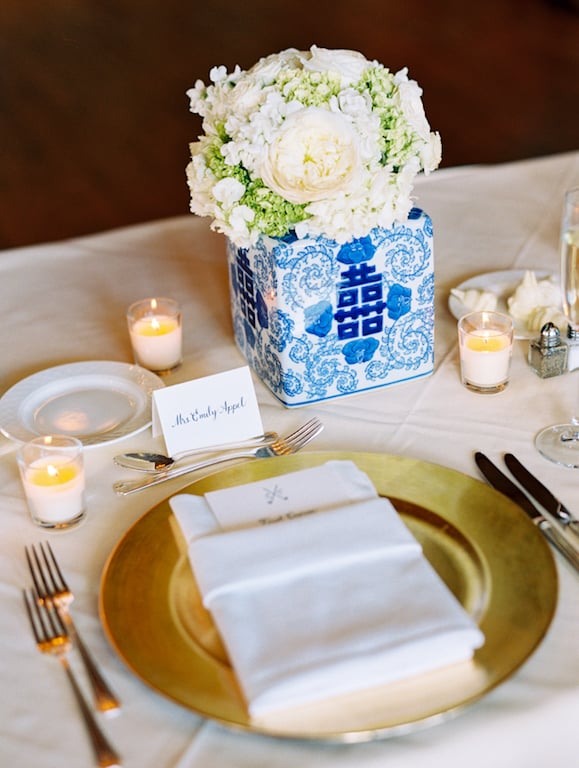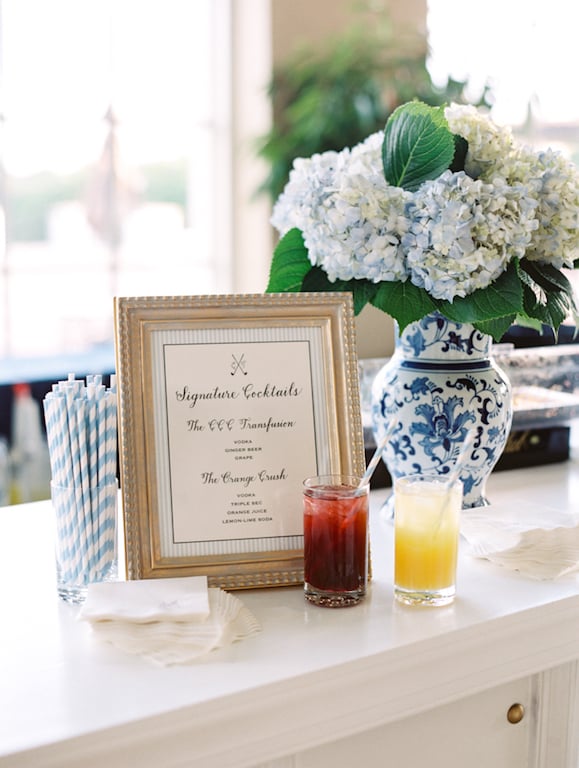 Blue and white chinoiserie vases, pale blue striped linens, custom blue monogram, blue and white hydrangea mixed with garden roses, and a 24-by-24-ft. flower wall behind the band created a stunning and classic ambiance at Congressional Country Club. Even the four-tiered carrot cake with buttercream frosting was embossed with the couple's custom logo and adorned with fresh flowers. Guests danced the night away, while enjoying the signature drinks, the CCC Transfusion, and of course the Orange Crush—a nod to the couple's favorite vacation spot, Bethany Beach.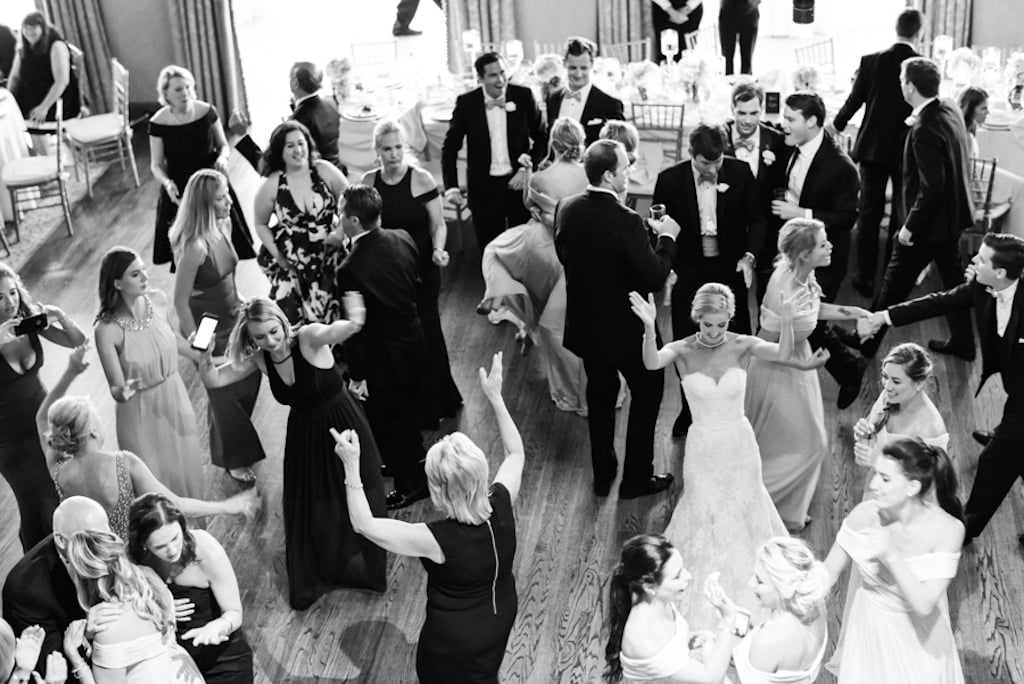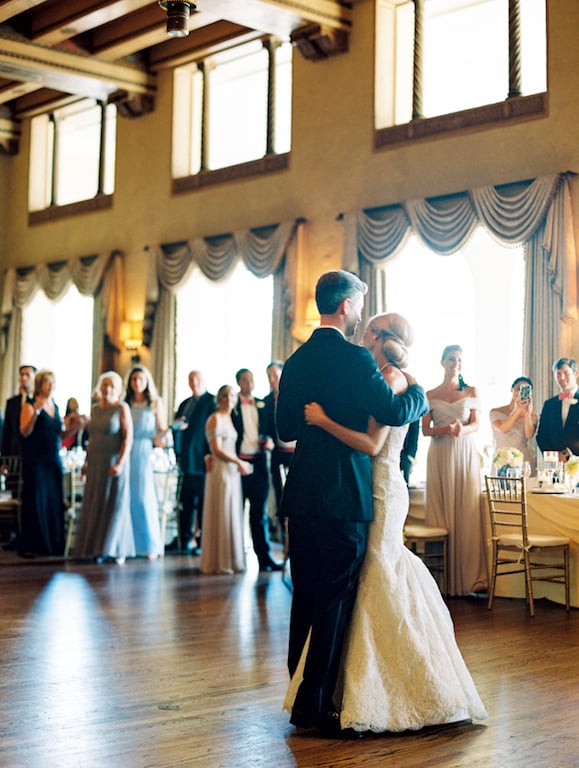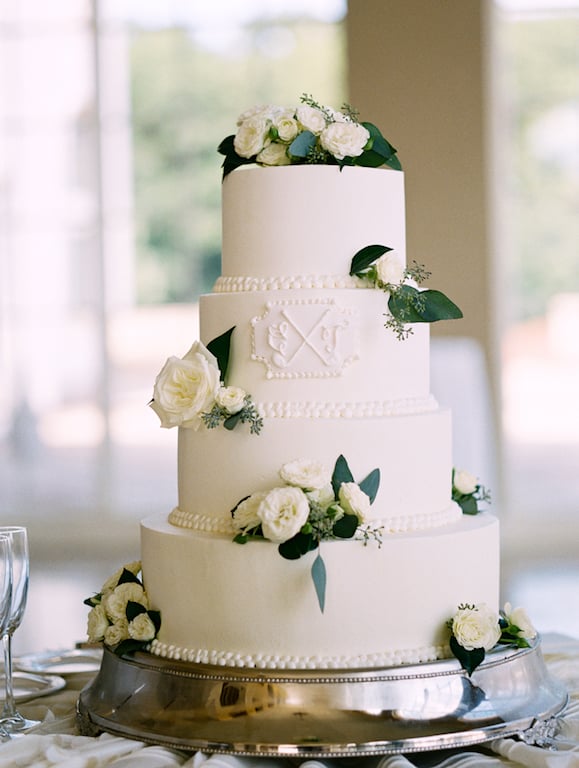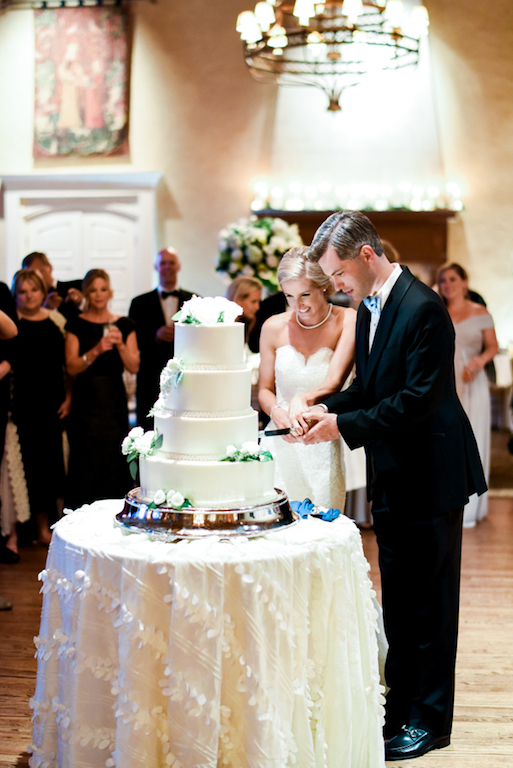 At the end of the evening, the two zoomed off in a perfectly preppy golf cart with a "just married" sign attached to the back. Next stop: a honeymoon in Capri, Italy.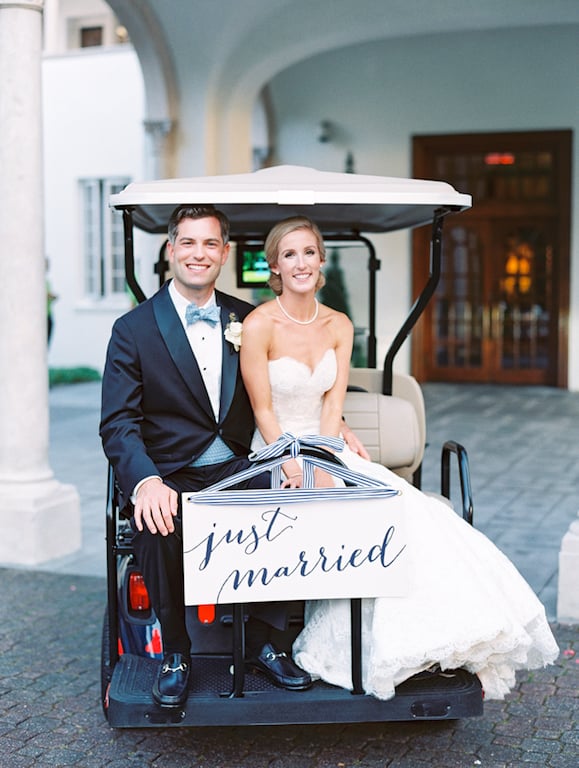 The Details
Photographer: Bonnie Sen Photography| Venue: Congressional Country Club | Event Coordinator: Caroline Dutton Events | Florist: Edge Floral Design | Invitations: Just Write Studios | Caterers: Congressional Country Club | Cake: Congressional Country Club pastry chef | Hair: Victoria Kneip Hair and Makeup | Makeup: Victoria Kneip Hair and Makeup| Emily's Dress: Pnina Tornai, Kleinfeld Bridal | Tyler's Tux: Enzo Custom Clothier | Music/Entertainment: Bachelor Boys Band | Transportation: Chariots for Hire | Videographer: Bowen Films