Dorthoy Draper. That was the name that came to mind when Maggie Beddow was planning her wedding with husband-to-be Ivano Ventresca. "We wanted the wedding day decor to be bright, cheerful, and celebratory—nothing autumnal, despite our fall date," the couple explains. Maggie's grandparents had spent part of their honeymoon at the Greenbrier in White Sulphur Springs, West Virginia, and for years Maggie had admired the venue's unique design. "Draper's colorful, jubilant patterns influenced everything from the emerald bridesmaids dresses to our pink-and-peach florals, to our amazing, mismatched floral cake."
Maggie and Ivano met right out of college while working together at a consulting firm. Though Maggie initially harbored some reservations about getting involved with a co-worker, the cute boy who made a habit out of lingering at her cubicle eventually proved irresistible. A nice dinner at Tosca confirmed what the pair felt about one another, and seven years later they got engaged in Fripp Island, South Carolina. As if on cue, dolphins leapt from the ocean inlet that ran alongside the long boardwalk the couple was strolling as Ivano asked Maggie to be his lifelong partner. "She's the center of every room she walks into," he says.
Their spectacular wedding day a year later managed to work in a few Southern momentos, and the Hay-Adams served as the ideal backdrop for the sophisticated affair.
Ivano recalls his favorite part of the wedding day as the few moments the couple managed to eek out in their room together while waiting for their big entrance at the reception. The couple was nervous about how their introduction and first dance would go, but as they waited together, Ivano had a revelation: "I realized in those moments that we couldn't care less if it all went horribly wrong. All that mattered was the love that we were feeling for one another, our family, and our friends."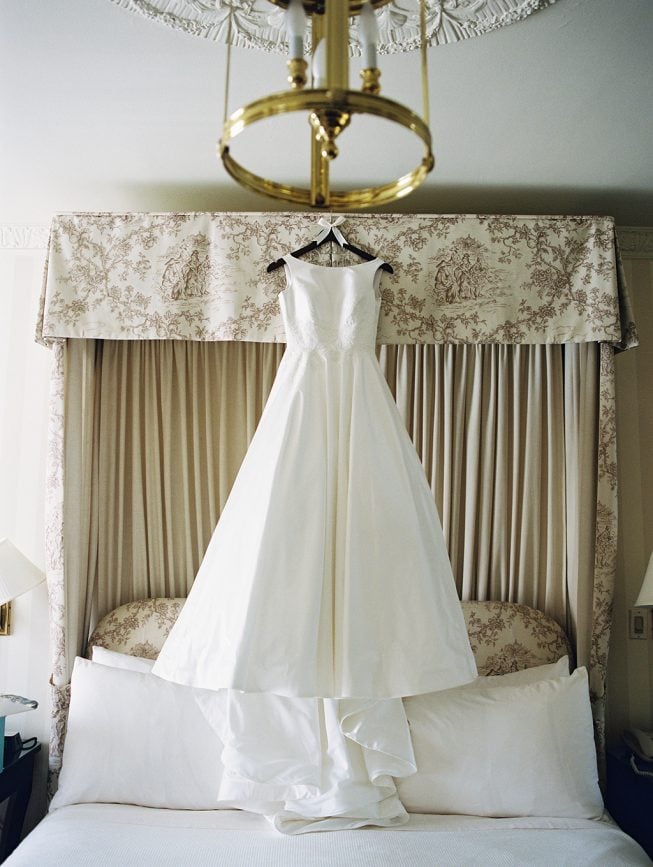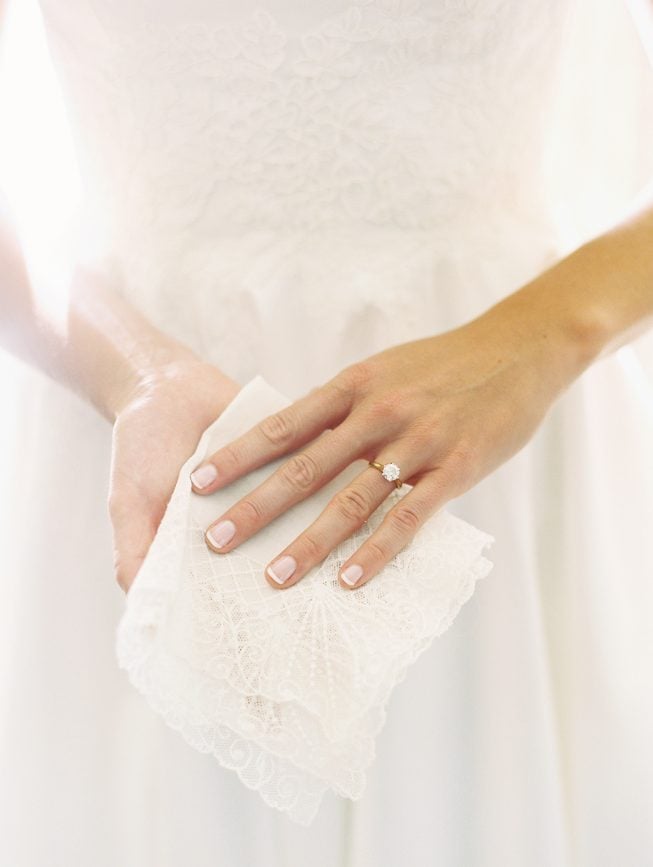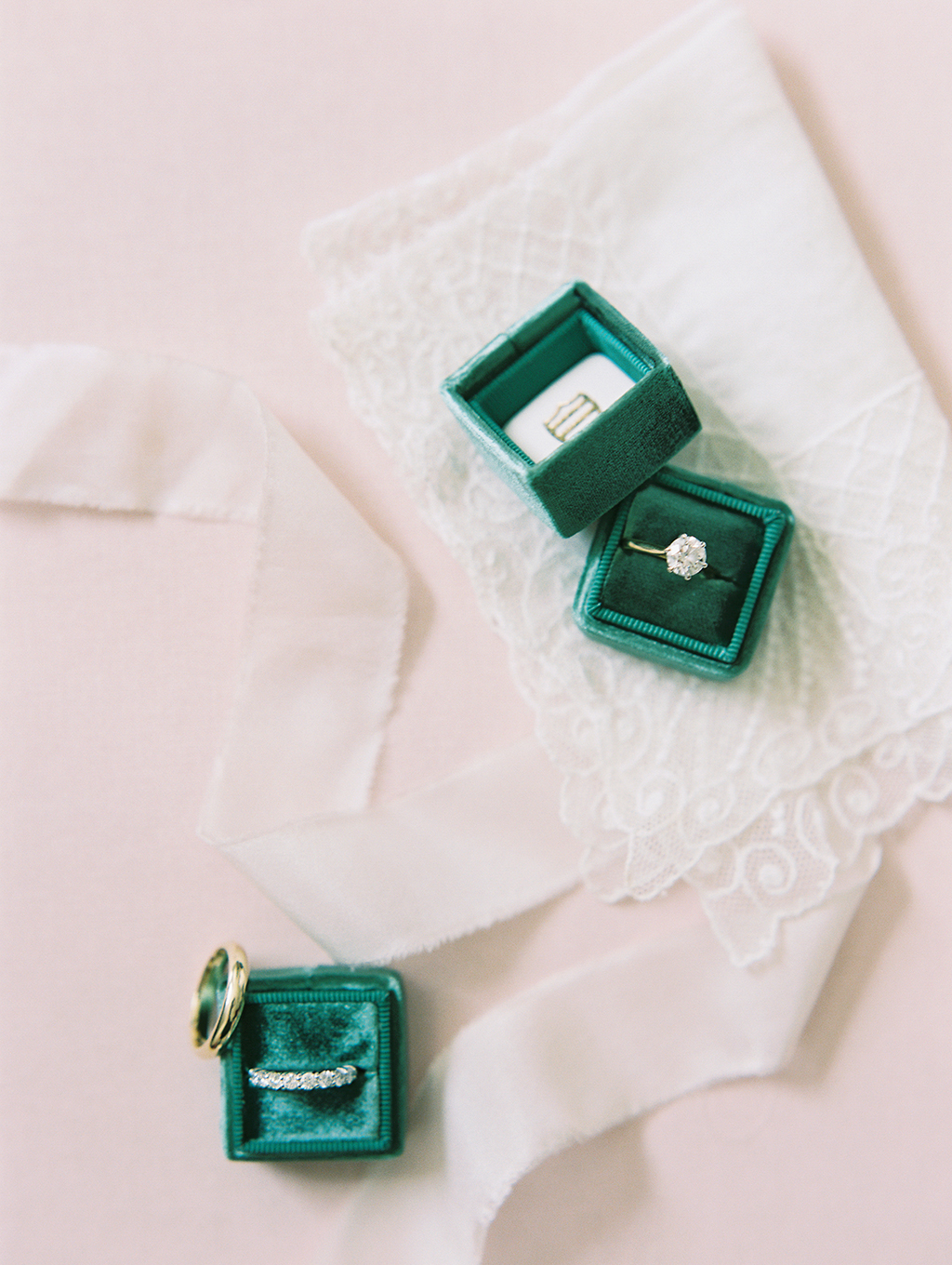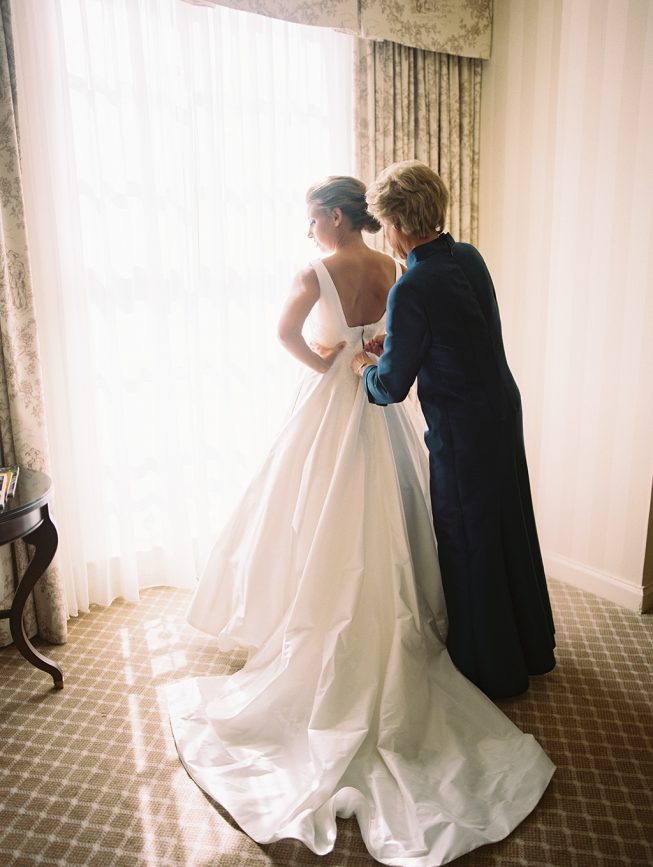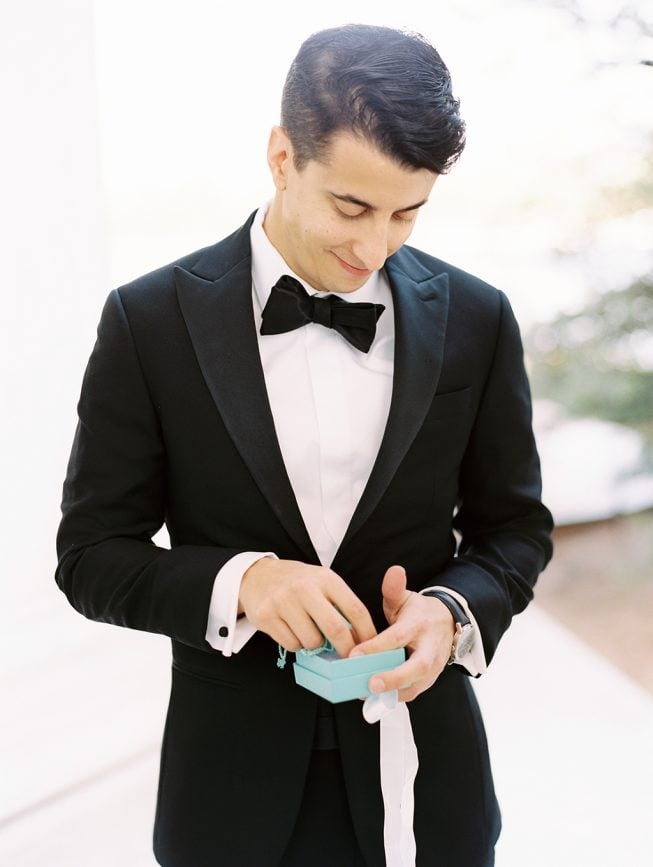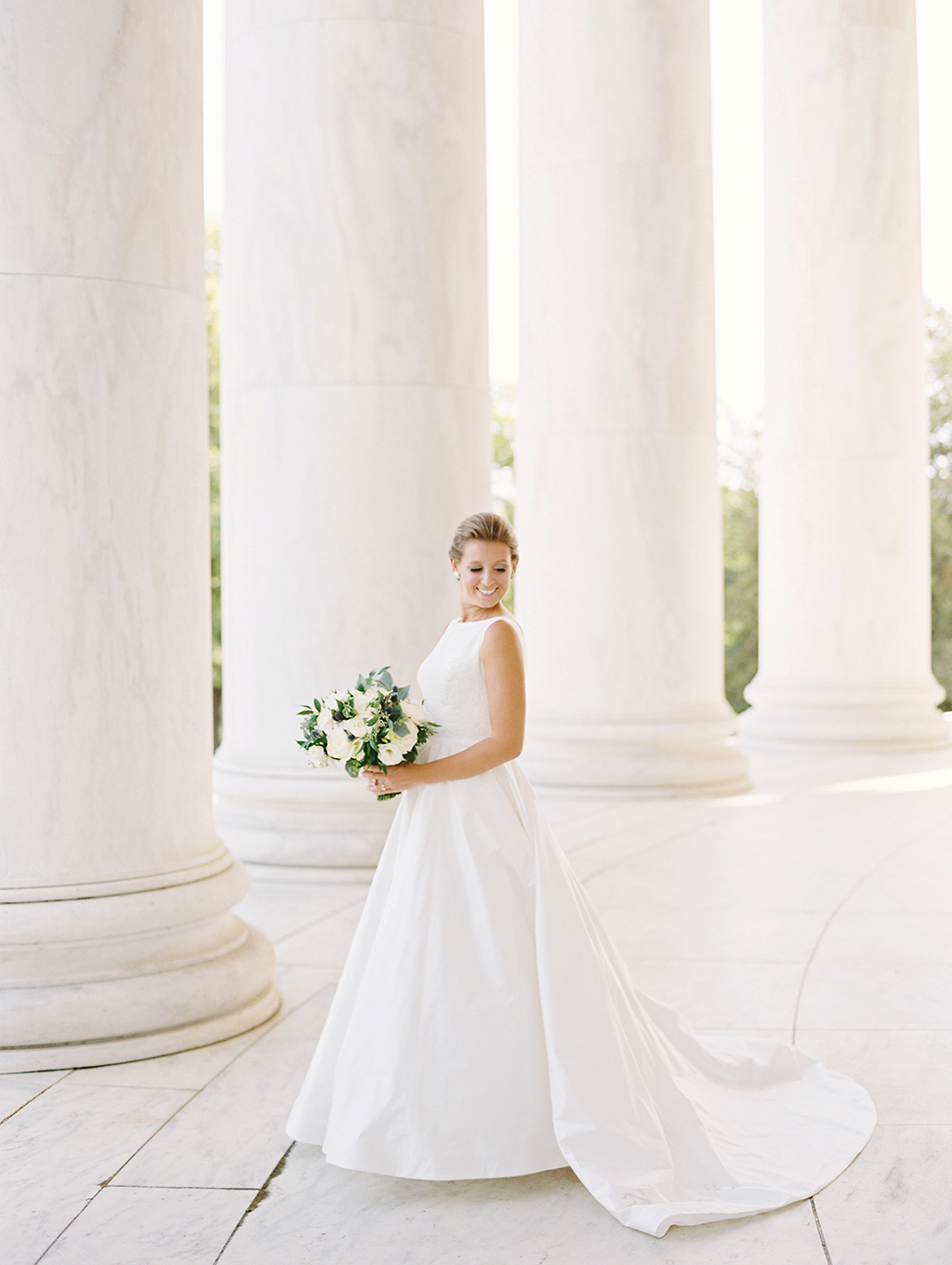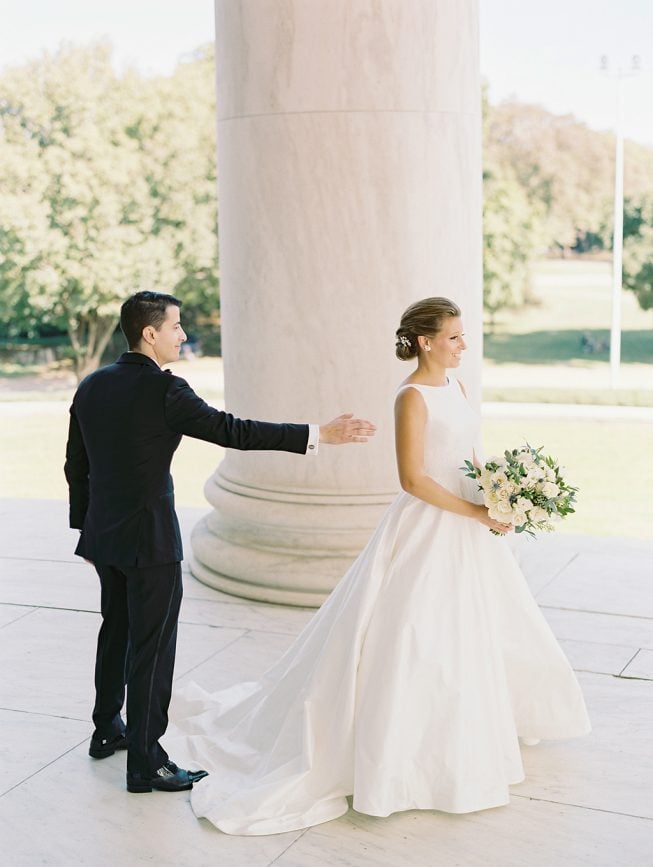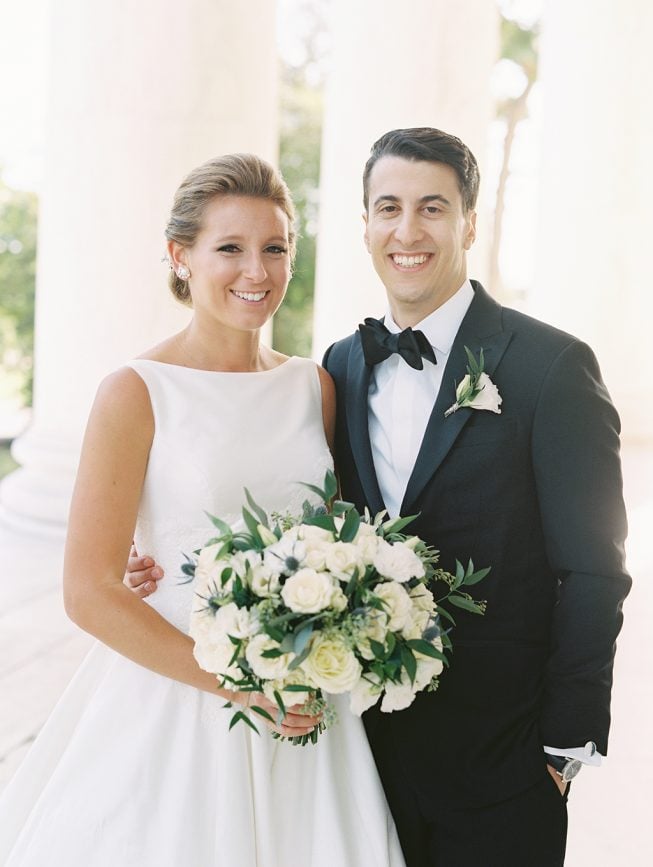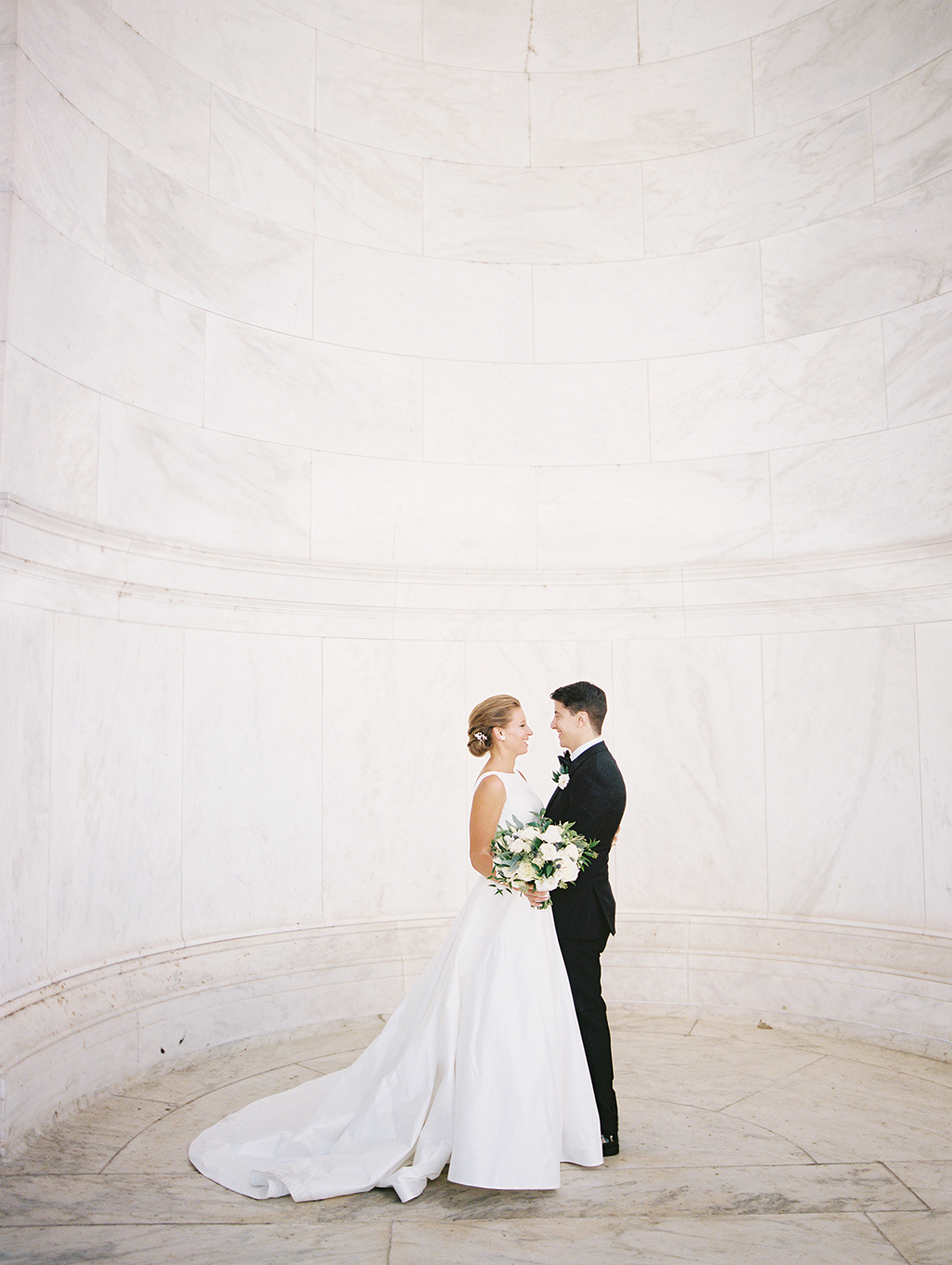 "Our first look was at the Jefferson Memorial, which I run by every day," says Maggie. "Surprisingly, it wasn't awkward at all to be so public for these photos. We had rows of cyclists pass individually saying 'Congratulations!' and tourists were wishing us well. Someone even screamed that they loved my white Toms shoes."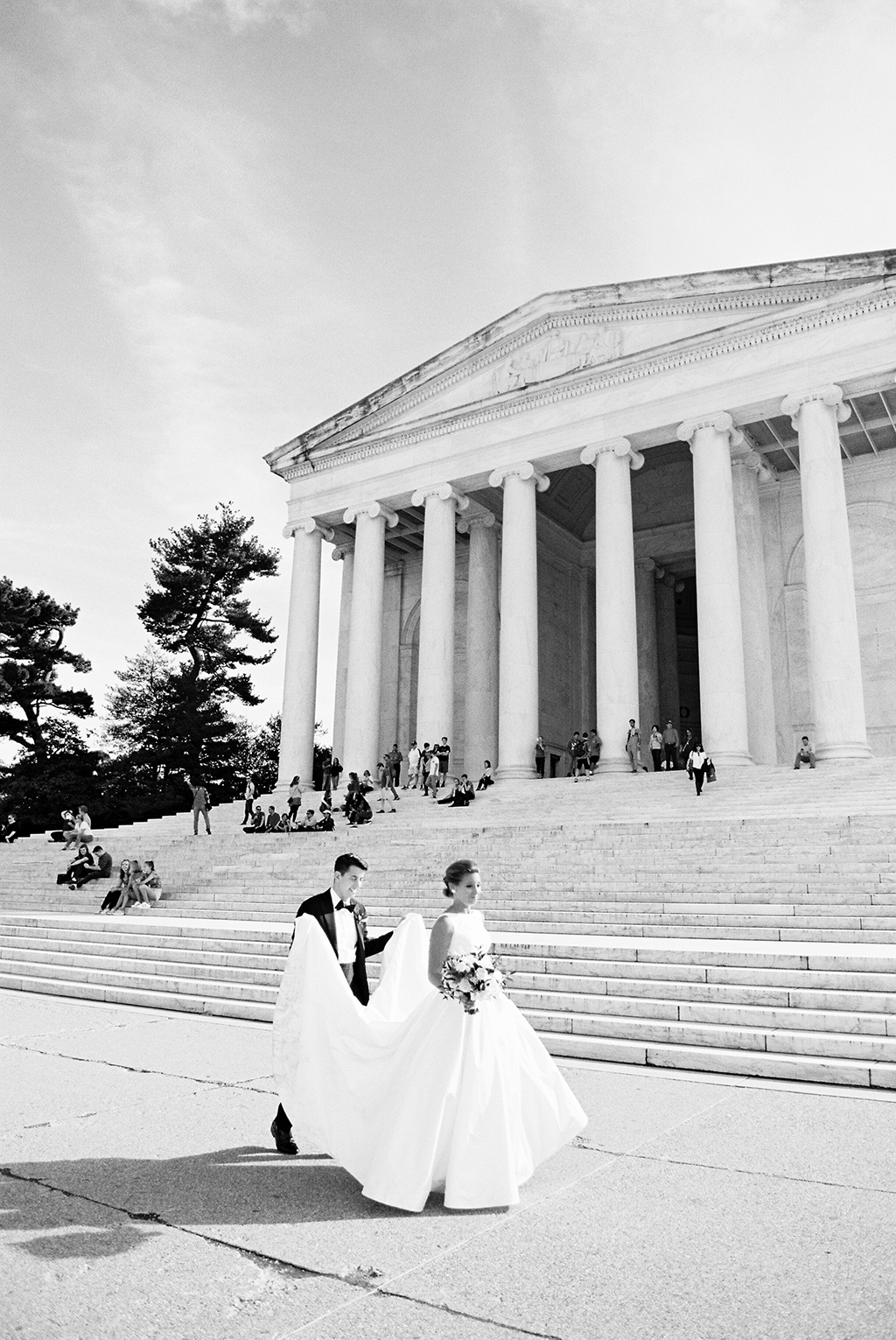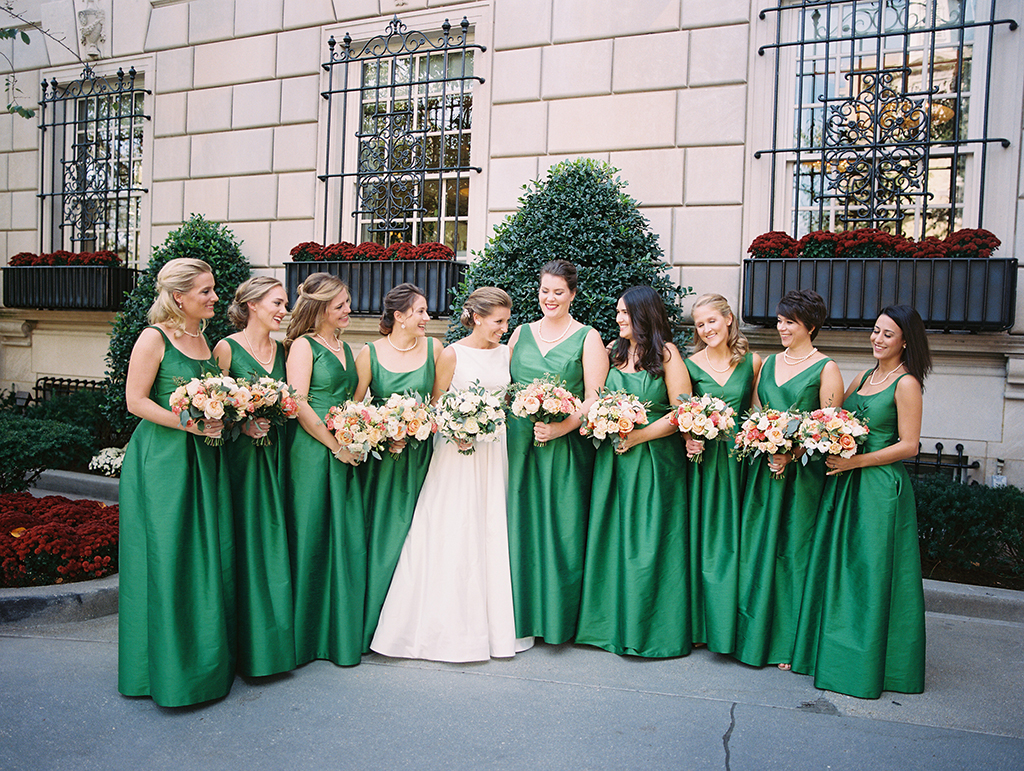 The bridal party was outfitted in LulaKate gowns. ("Pockets were a must for both my gown, and my bridesmaids' dresses," says Maggie).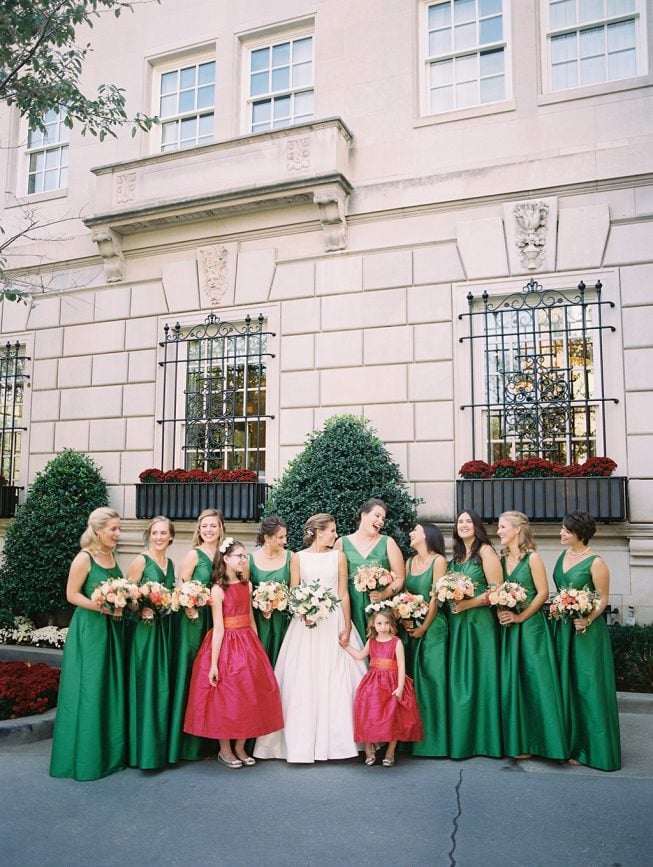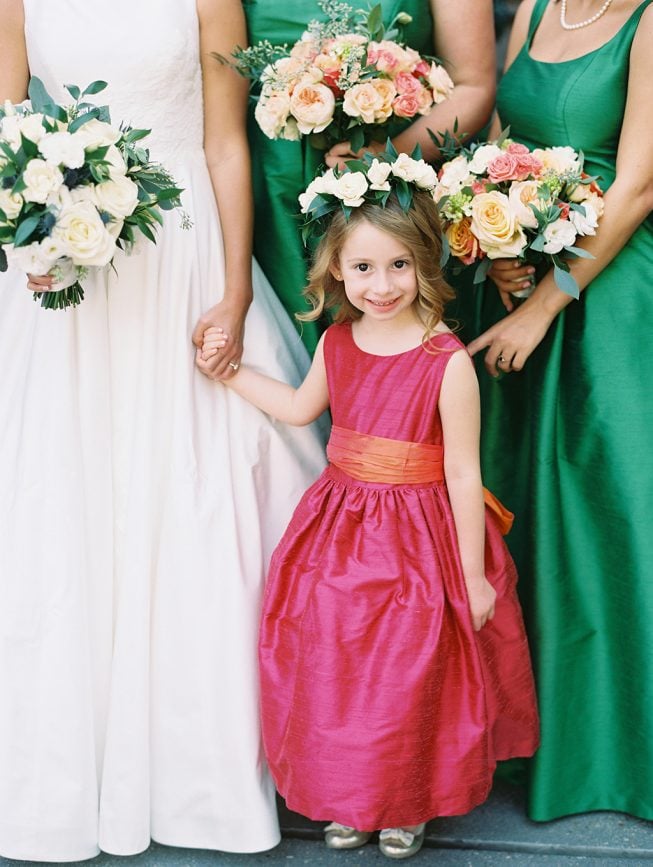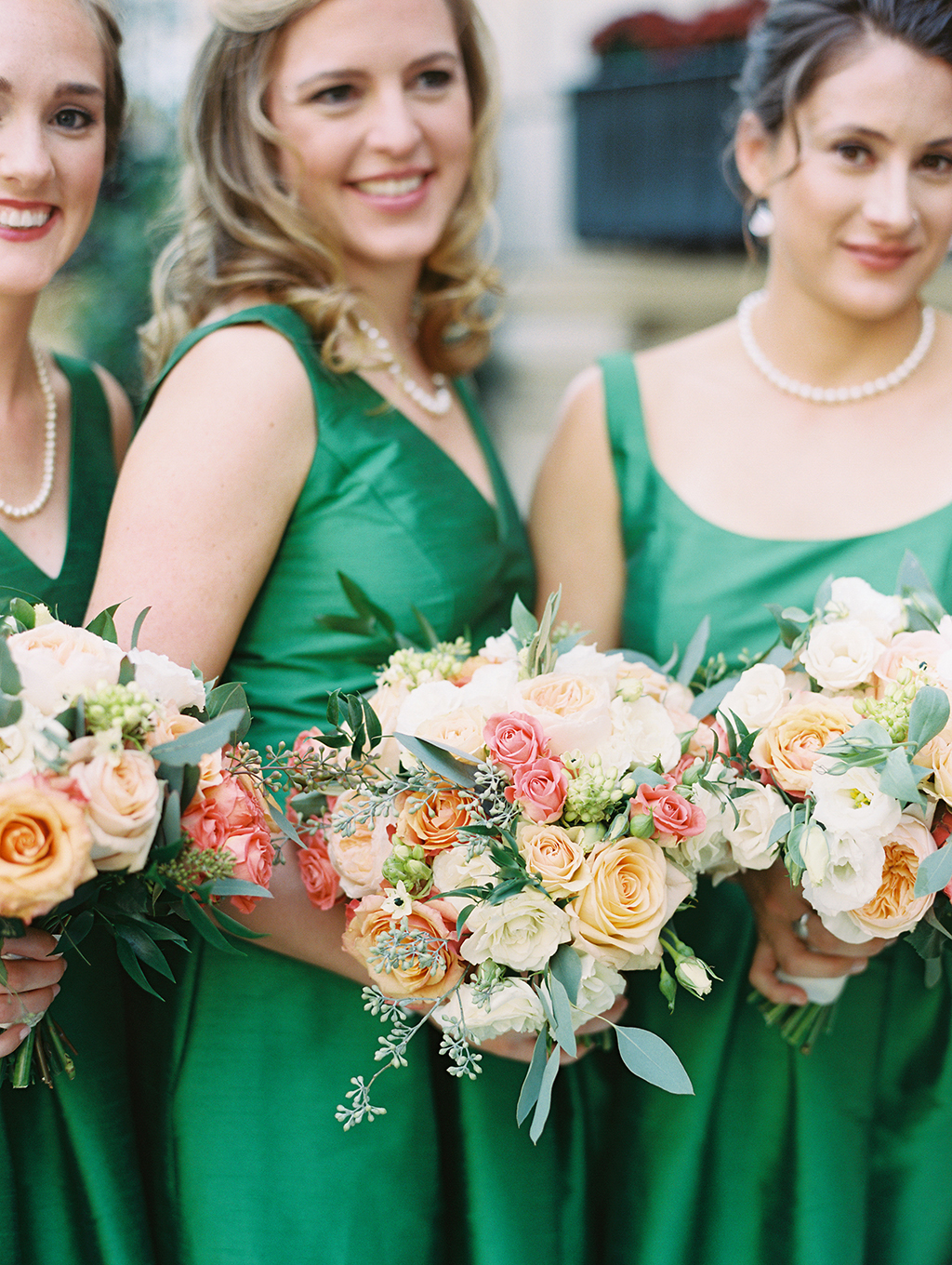 The bridal party's emerald green gowns and pink, peach, and white bouquets were inspired by the Greenbrier's playful design.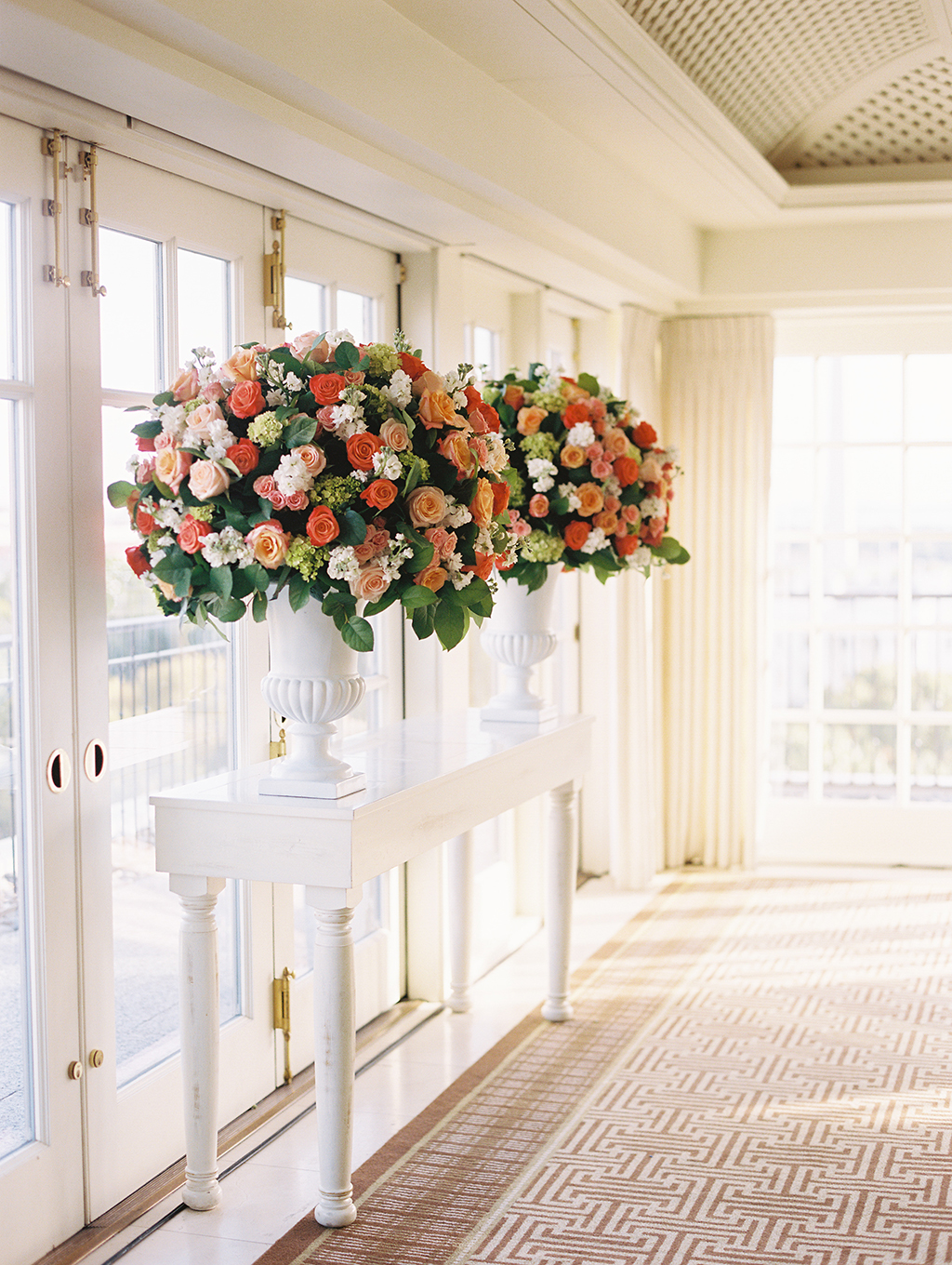 Huge white urns with hot pink, coral, peach and a touch of ivory and orange flanked the scene of the ceremony and added a pop of color.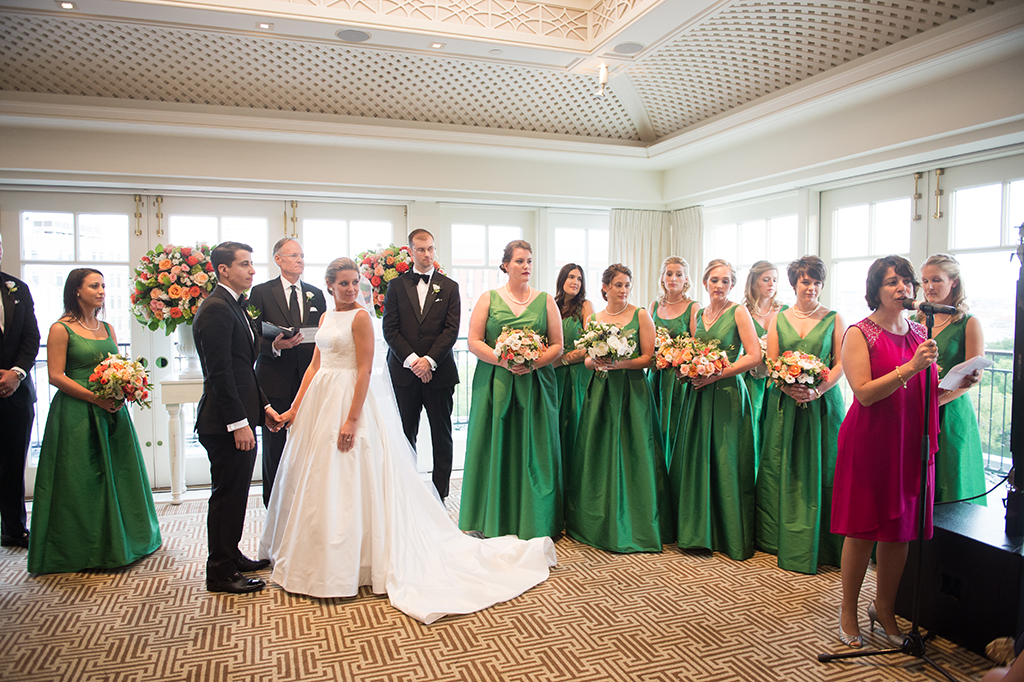 Family was central to the couple's ceremony. Maggie's uncle officiated, and the crowd all sang 'Simple Gifts' as an ode to Maggie's late grandmother. She also chose to wear her mother's veil, and a pin that had been passed down from her great-great grandmother.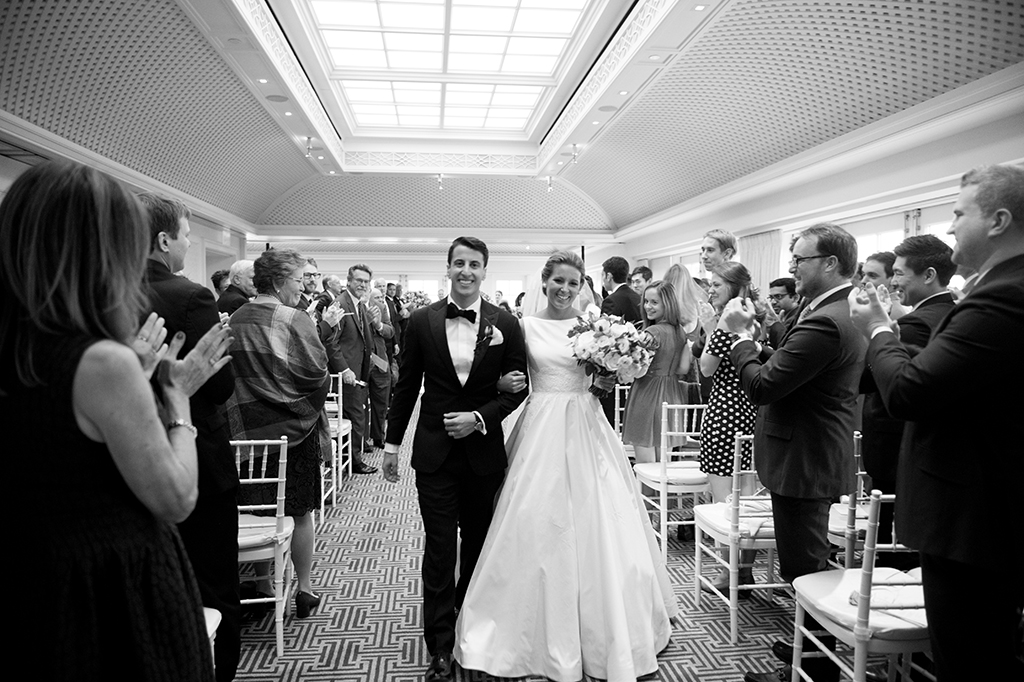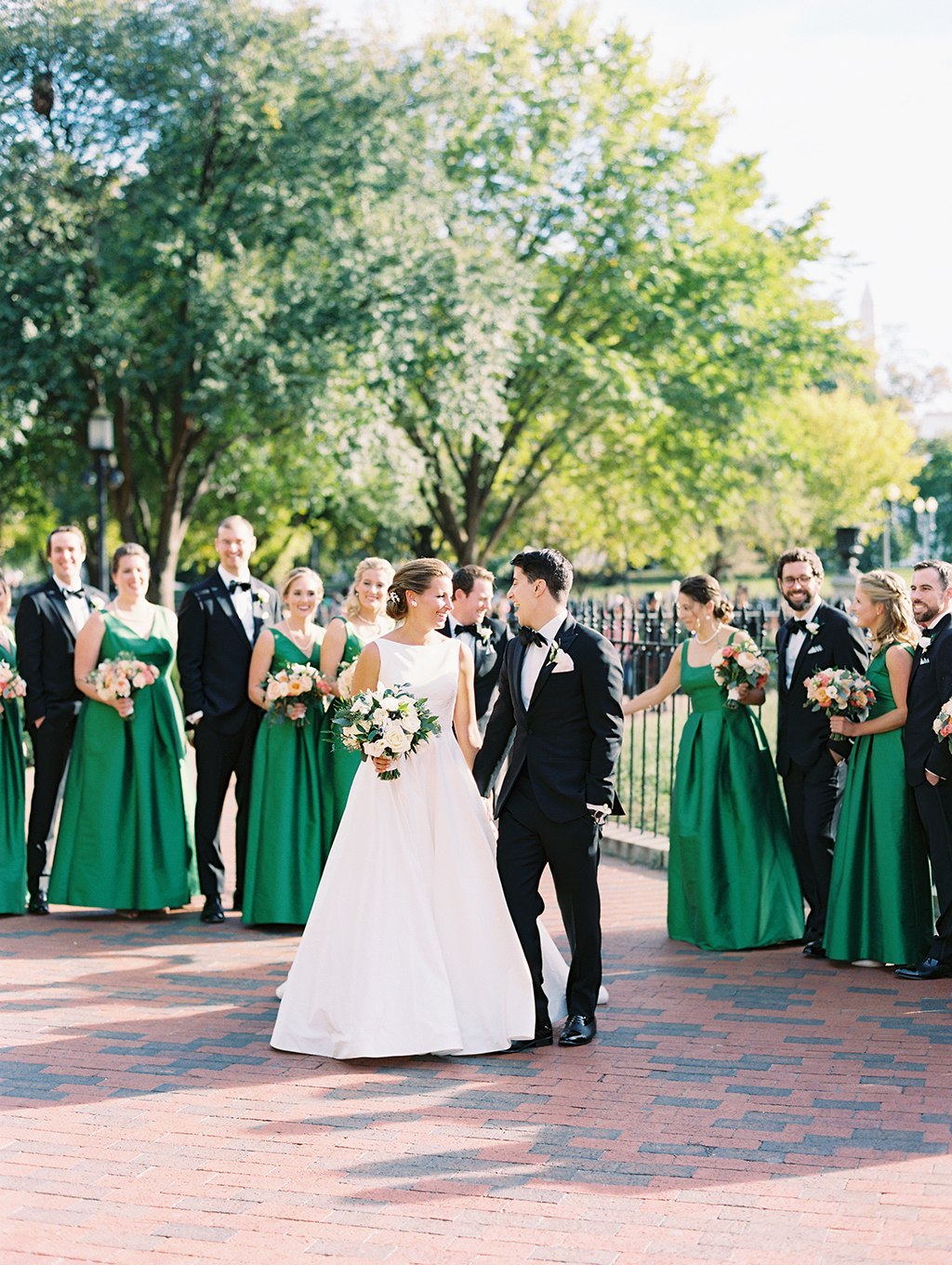 When they first met, Maggie recalls how Ivano used to speak endearingly of his family and friends. "It was clear how important they were in his life, and that really resonated with me."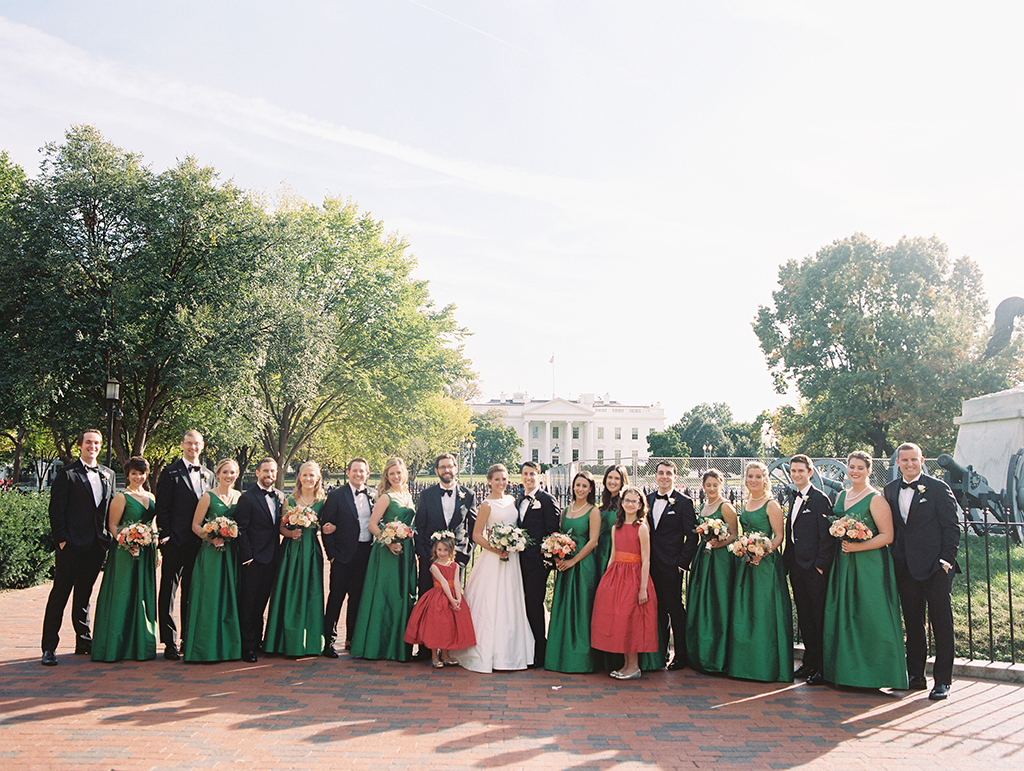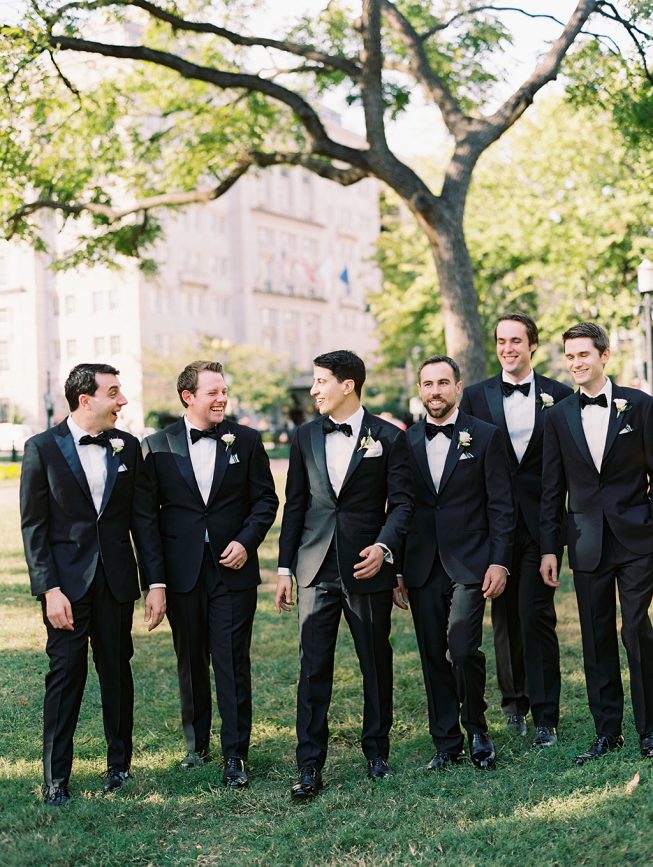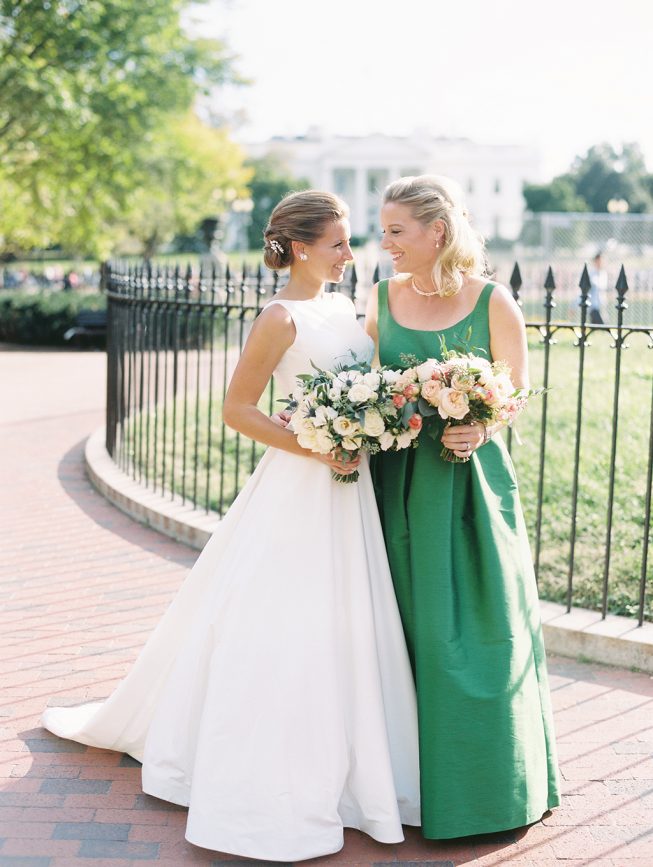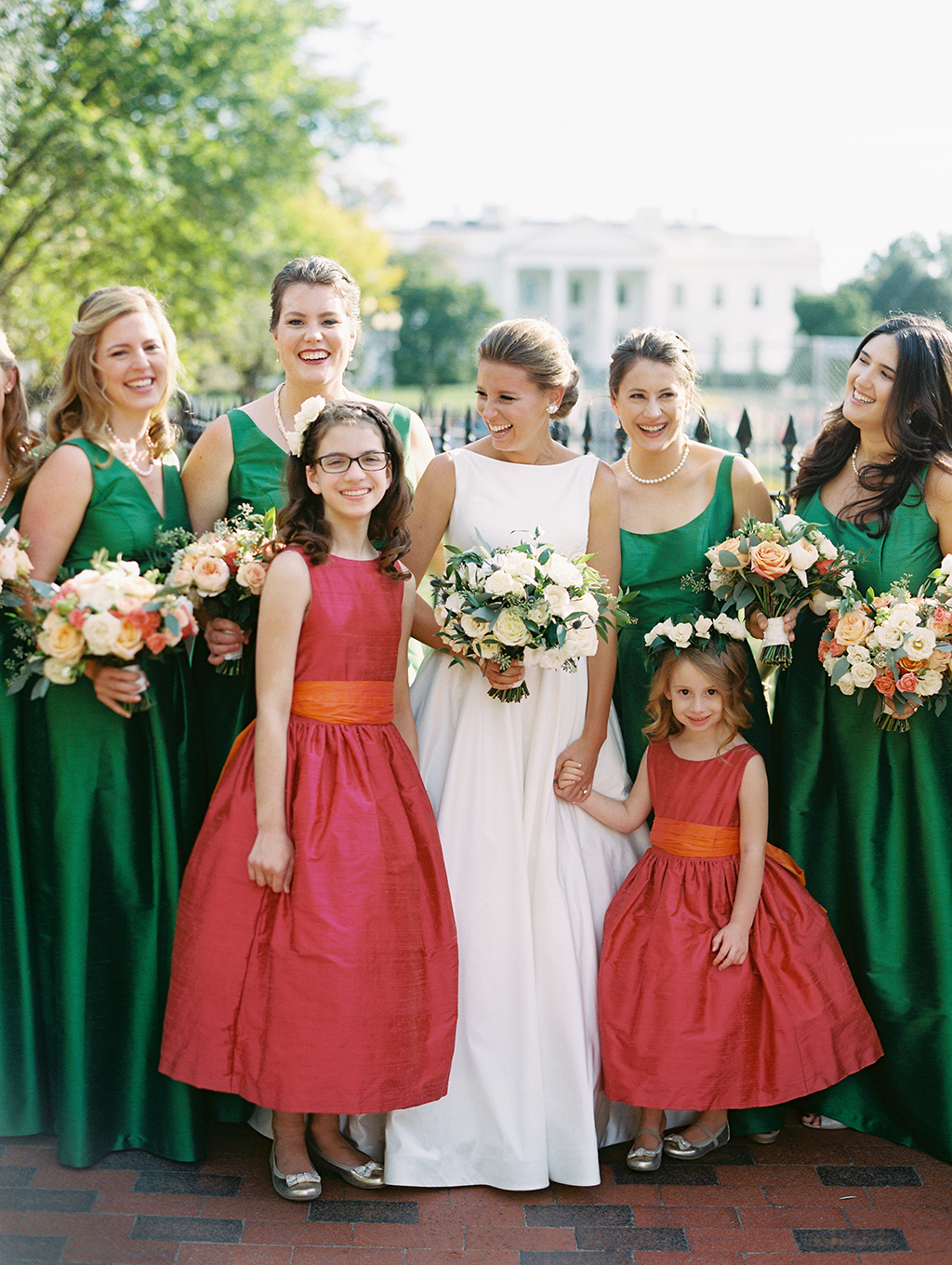 As a nod to the couple's place of engagement, South Carolina, they had the flower girls hand out sweetgrass roses to each of the guests along the aisle. Maggie recalls that many of the guests adopted them as impromptu boutonieres.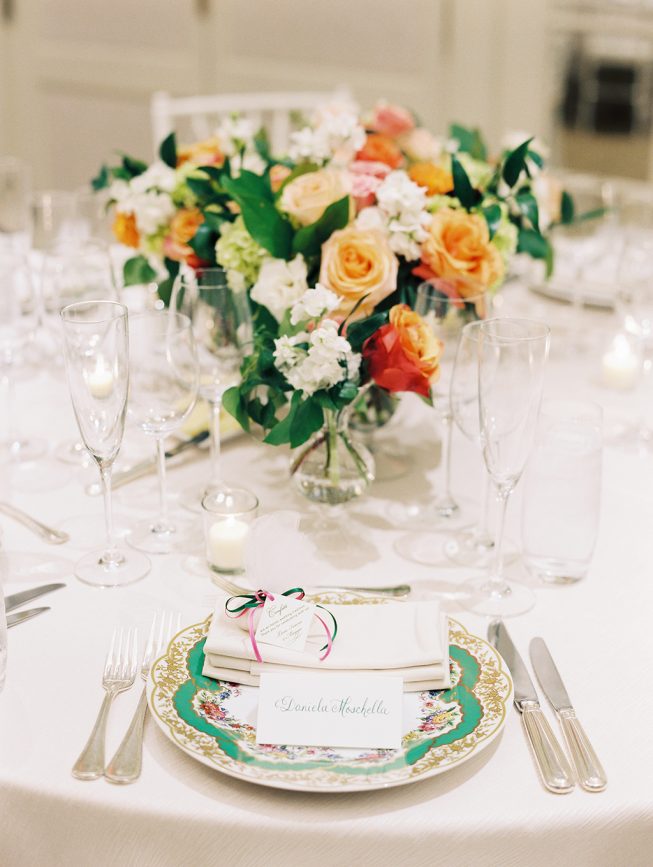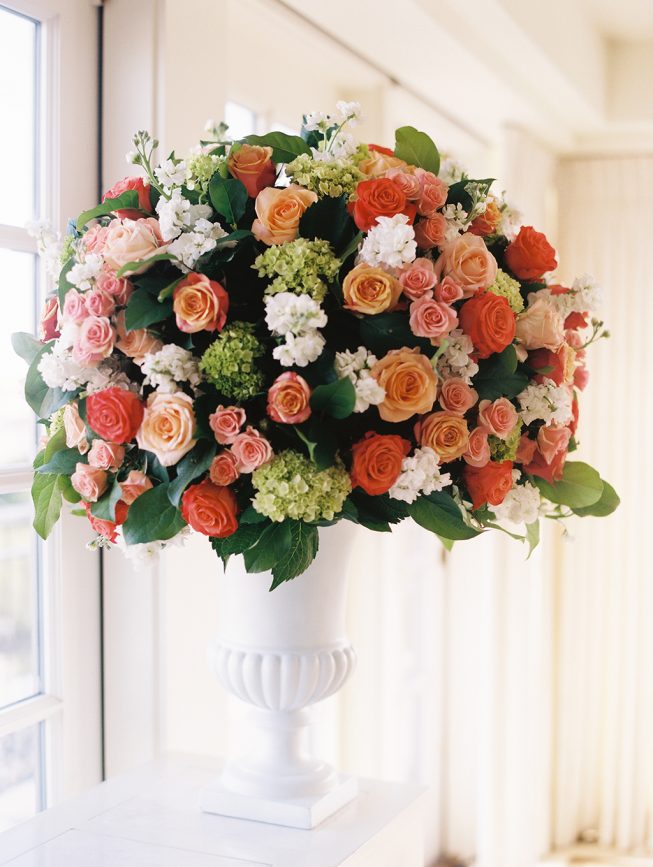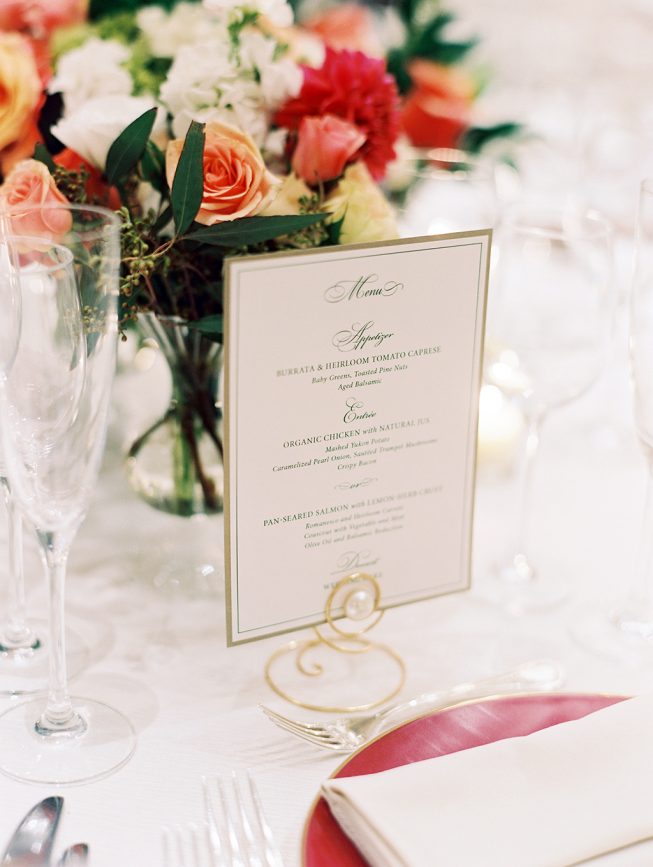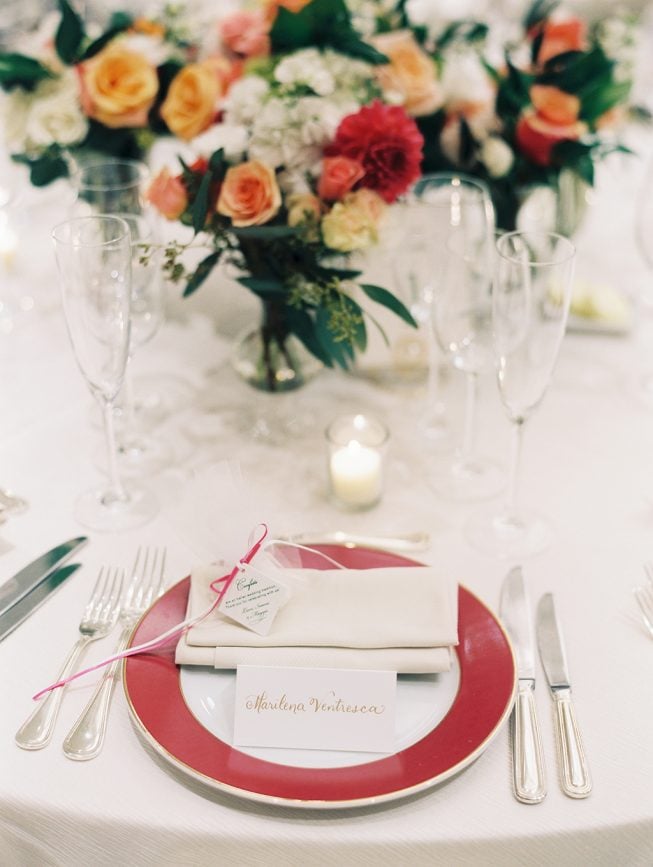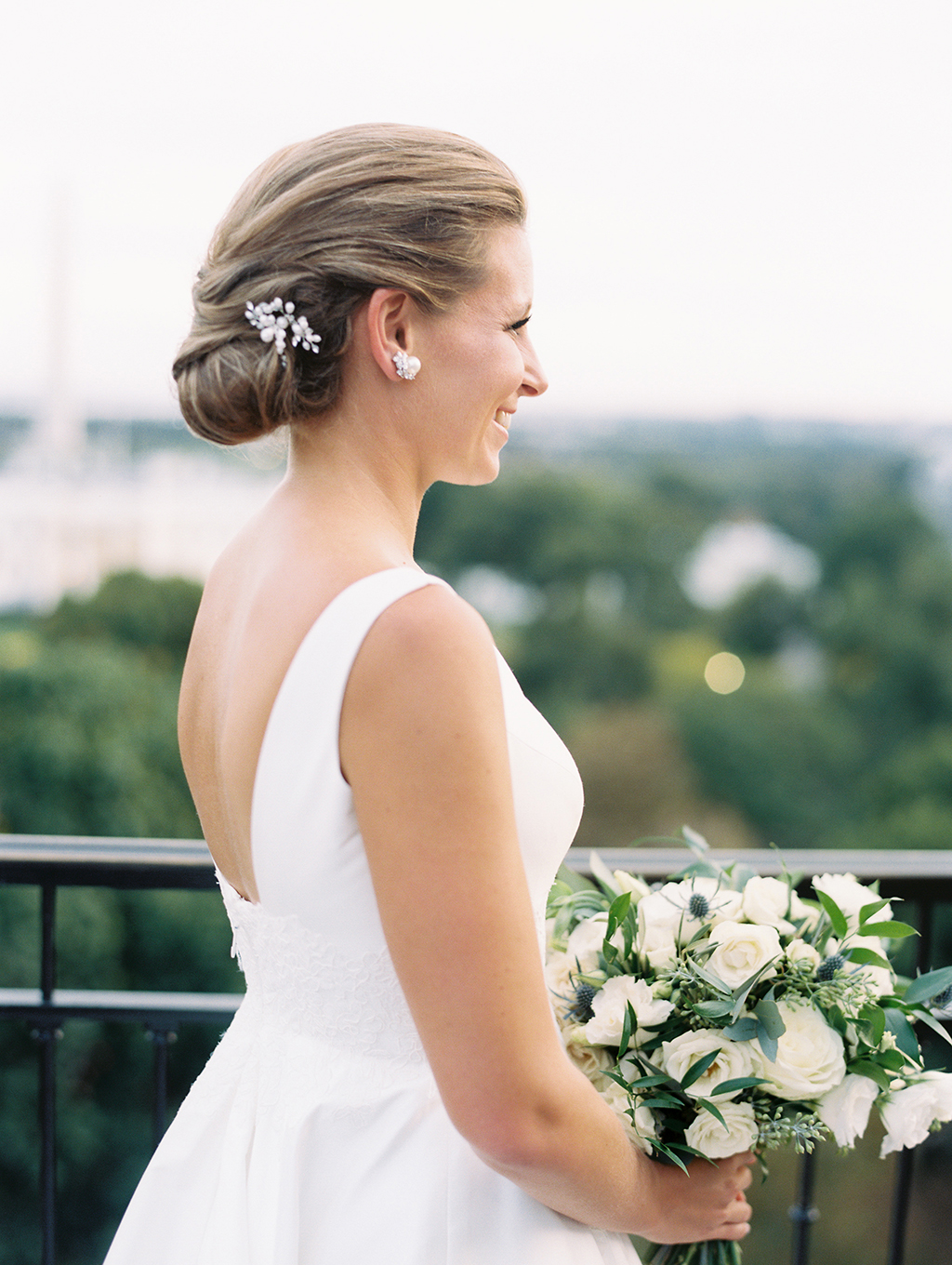 The bride carried a hand-tied bouquet of ivory flowers with foliage, open roses, lisianthus, spray roses, stock, seeded eucalyptus, and Italian ruscus.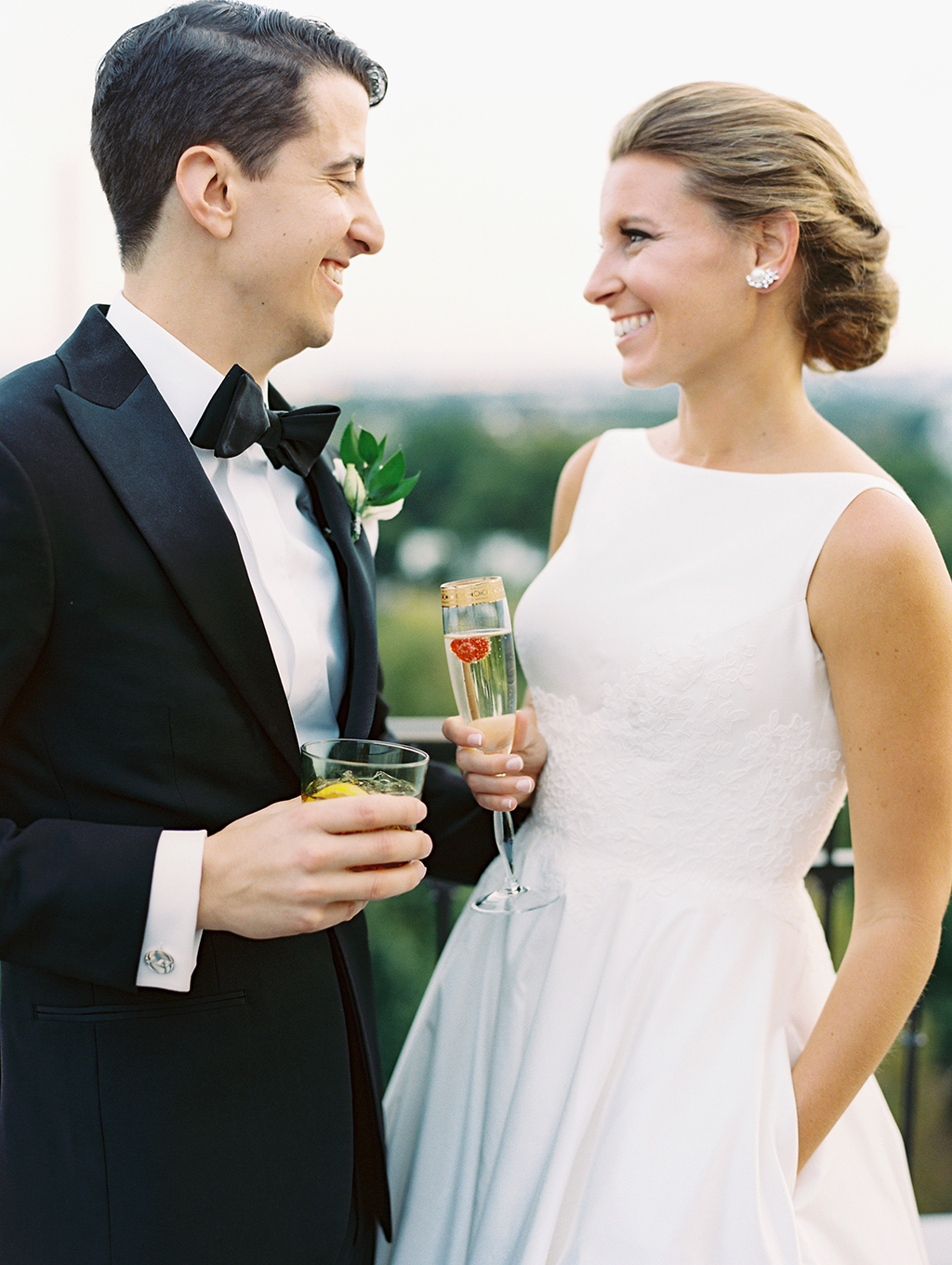 Guests toasted signature drinks of Prosecco with raspberries and elderflower, and Boulevardier cocktails.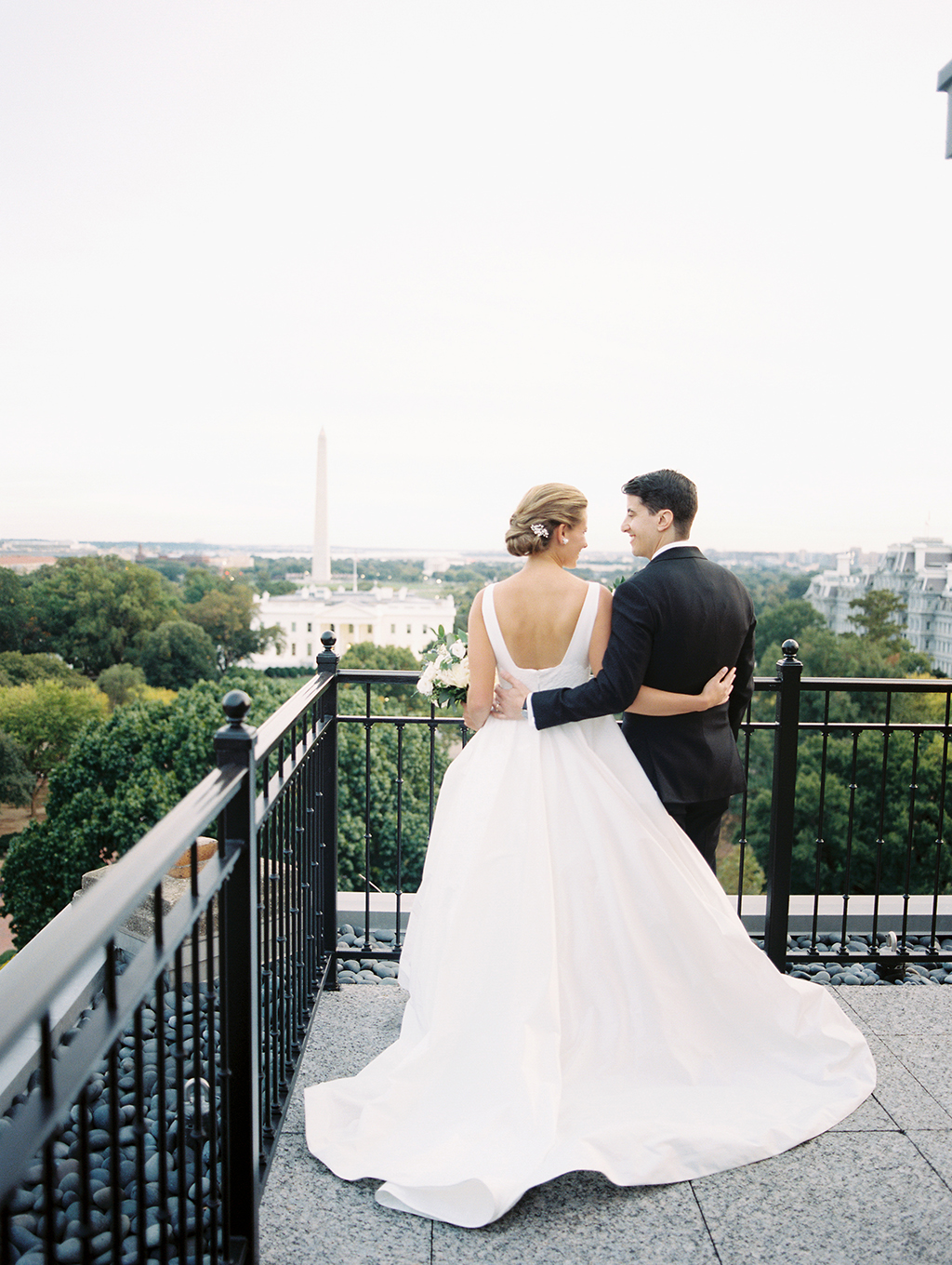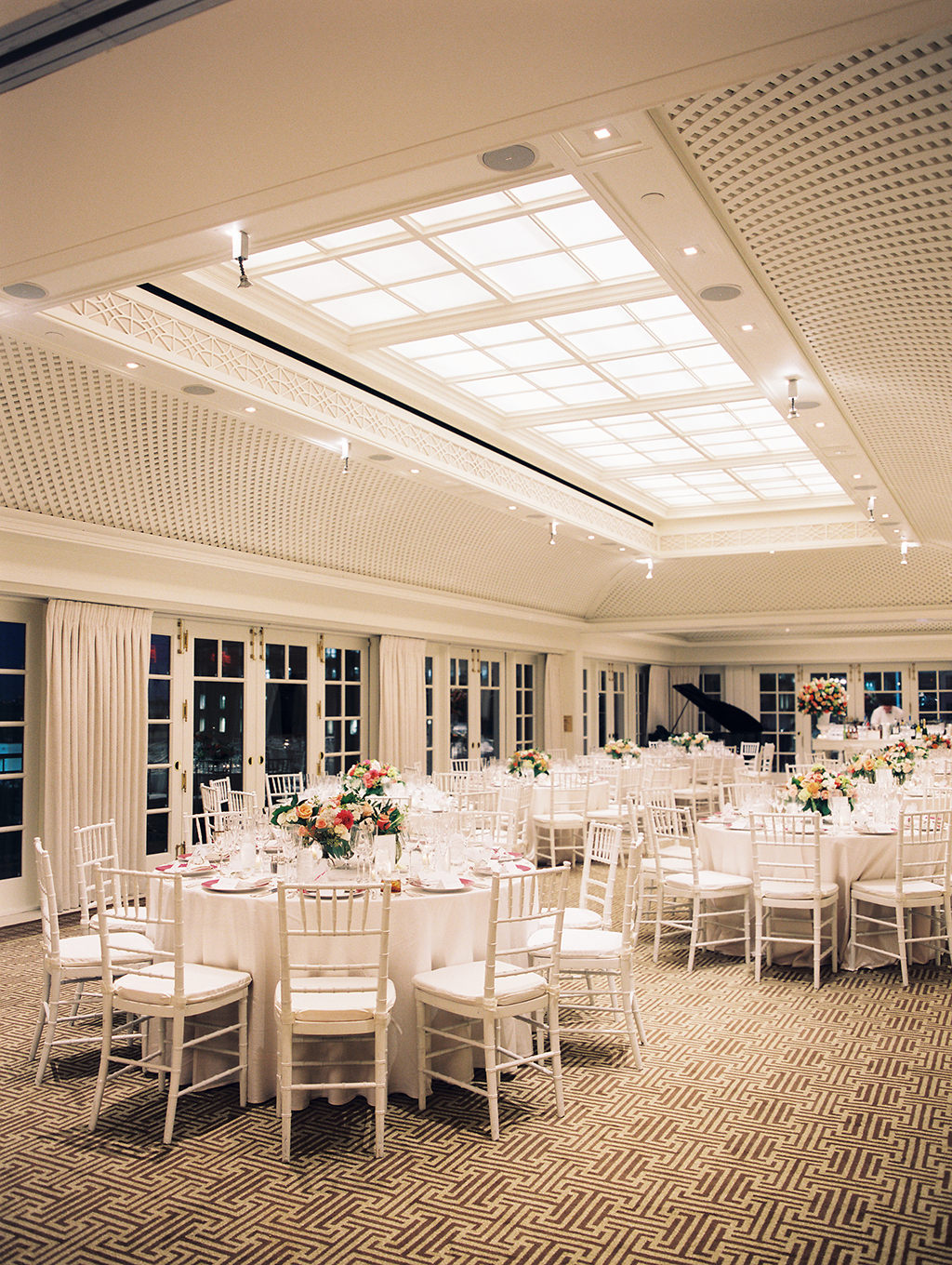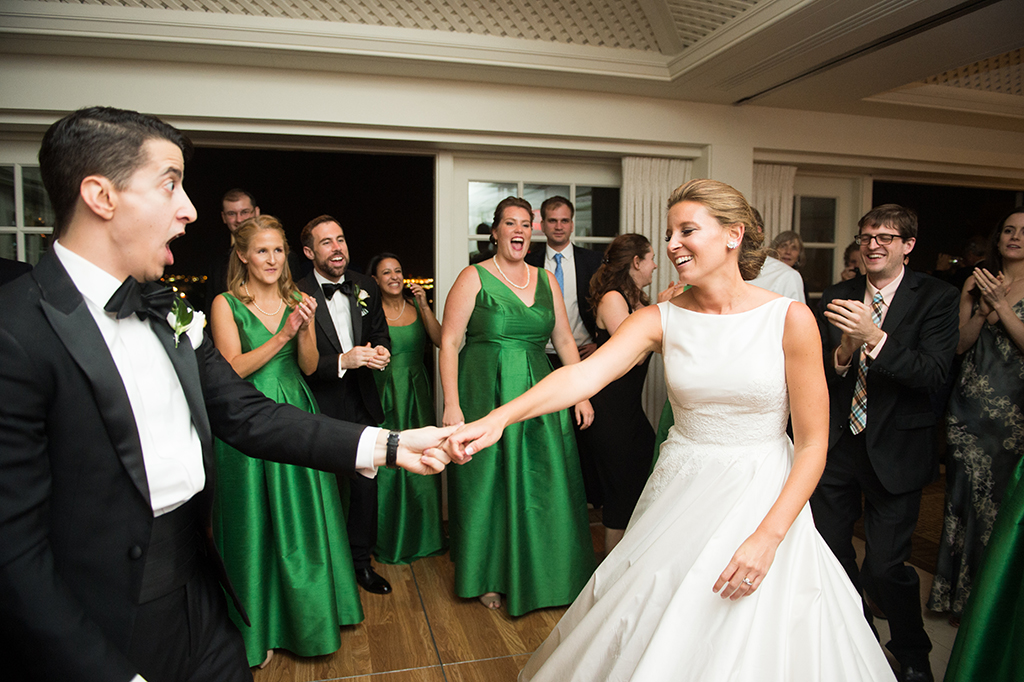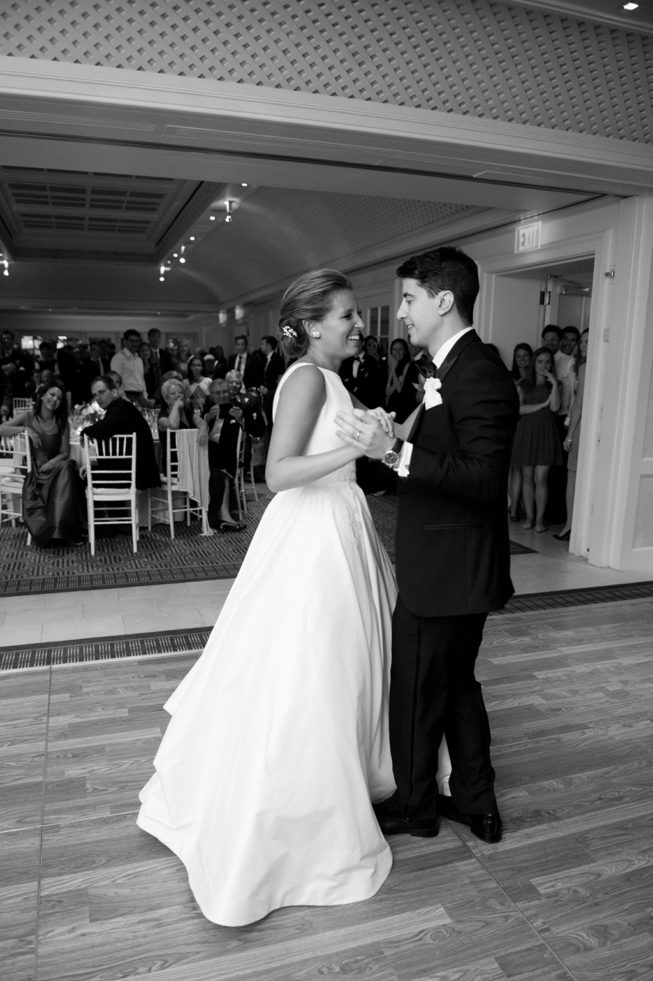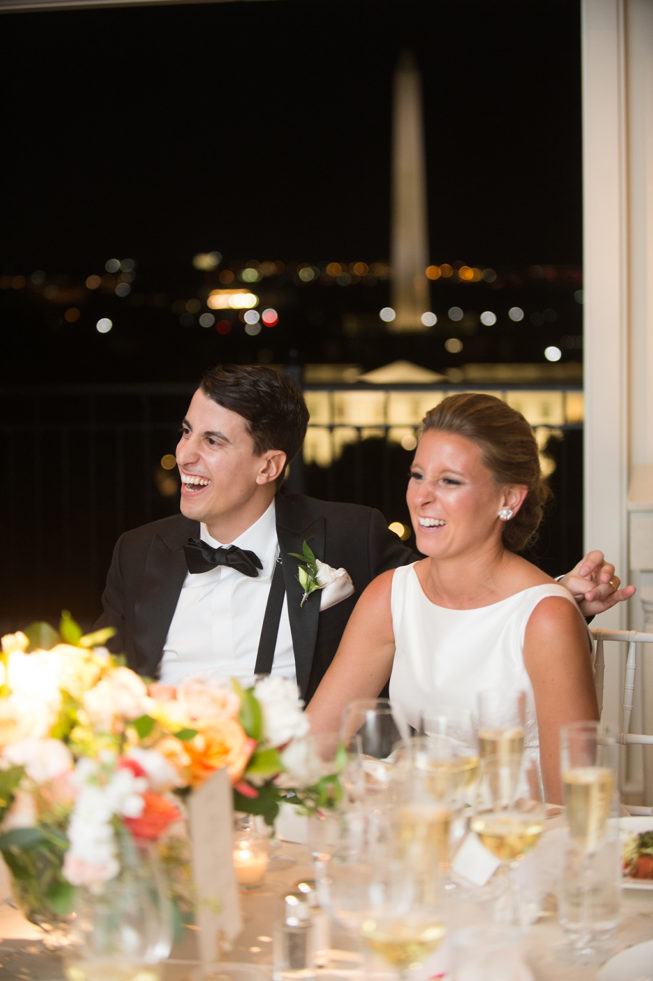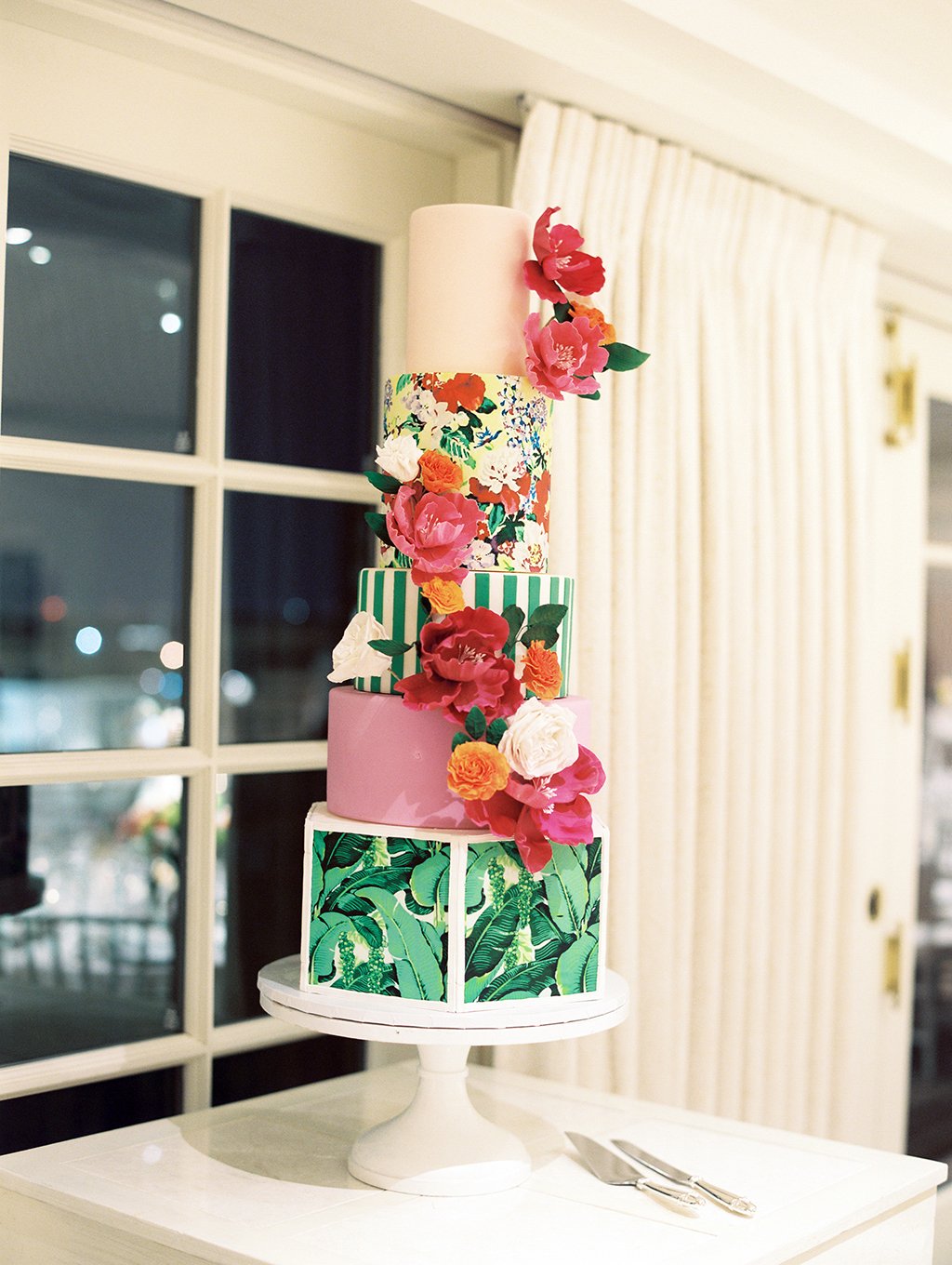 An unforgettably bold cake with mix-and-match layers and exquisite sugar flowers was created by DC stalwart Buttercream Bakeshop, inspired by the bold patterns of the Greenbrier. The many layers were as follows: almond, raspberry jam and Chambord buttercream; Devil's Food, Snickers caramel, and chocolate buttercream; and Funfetti cake with cream cheese buttercream.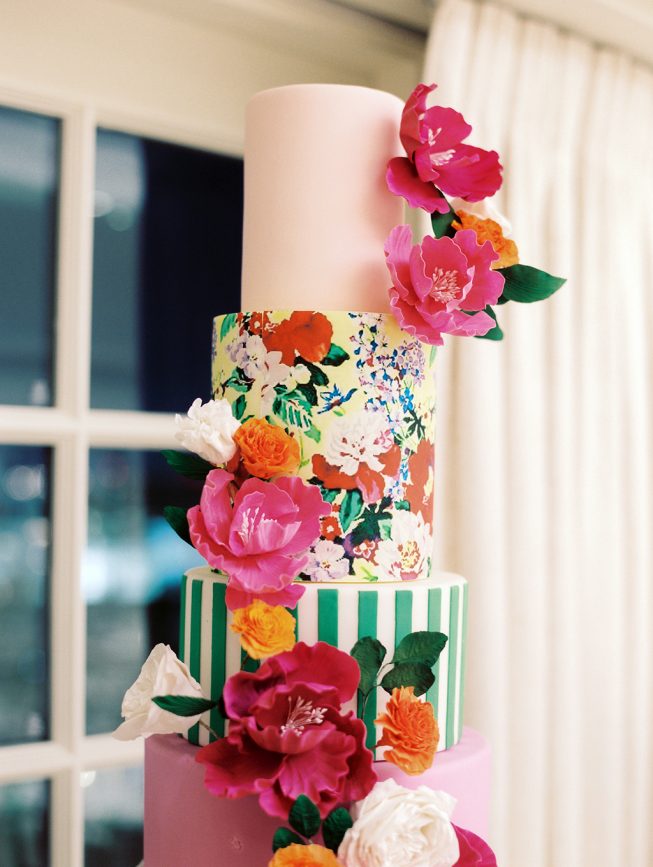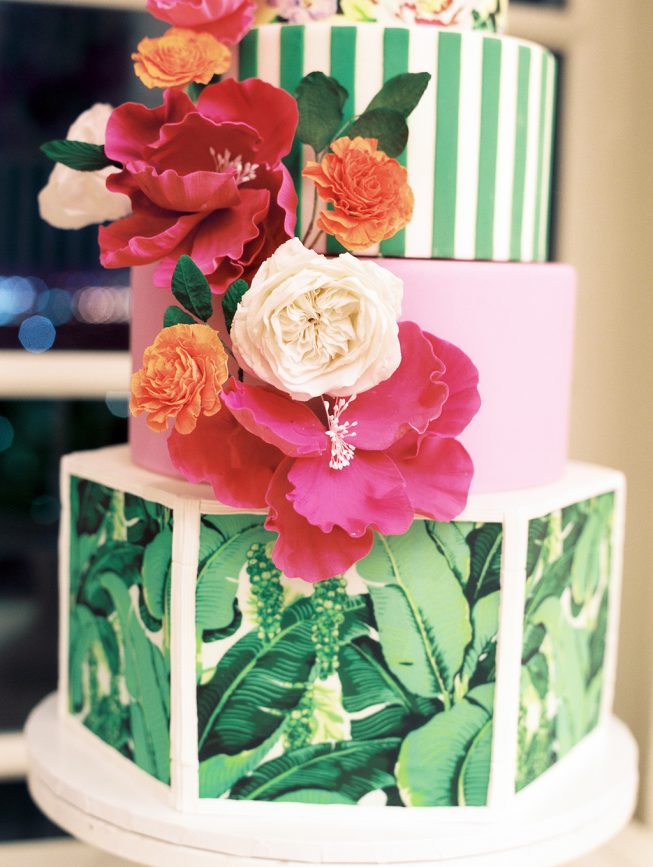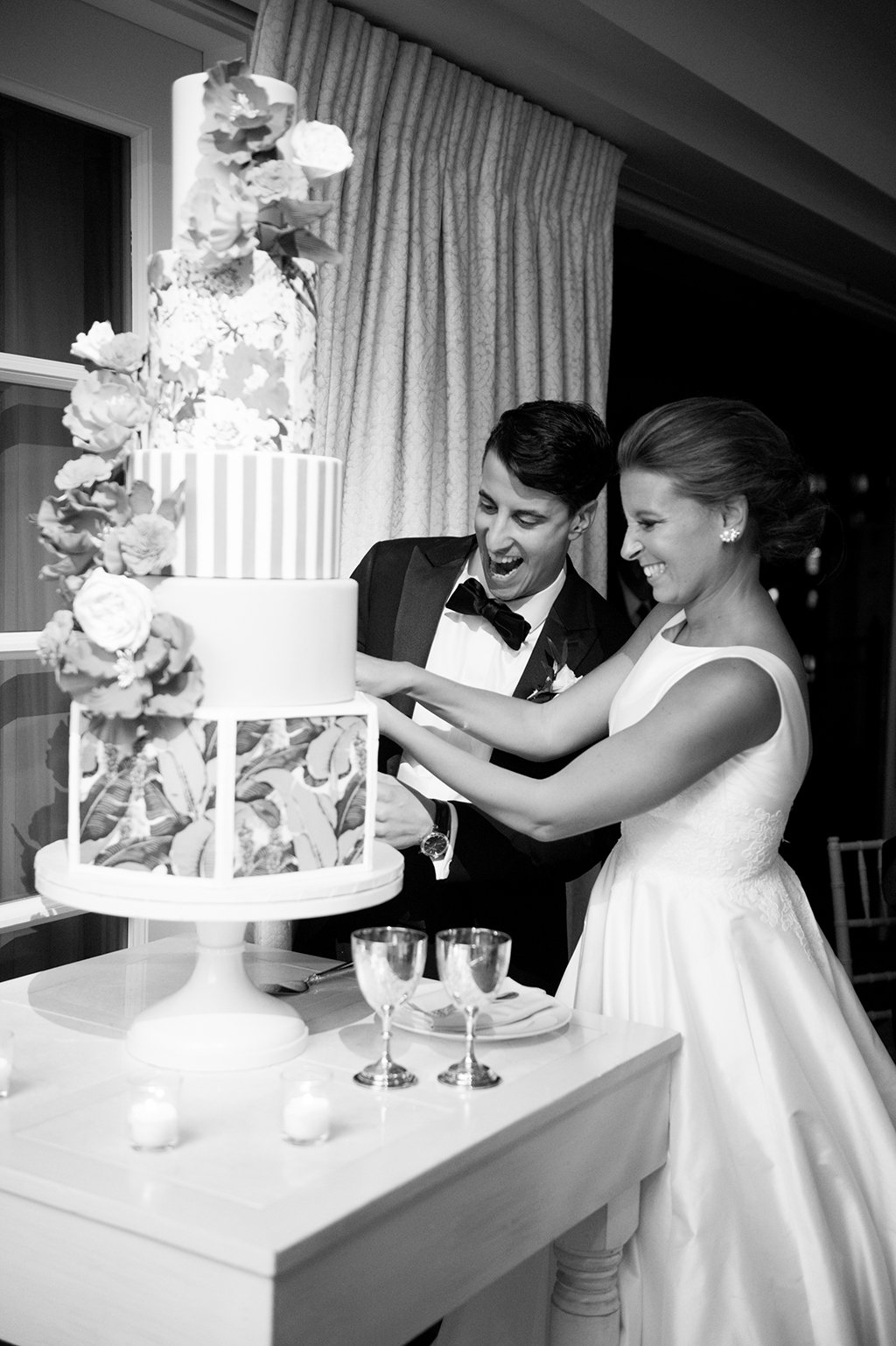 After their wedding, Maggie and Ivano headed to South America for their honeymoon, where they explored Chile's wine country and the dry expanse of the Atacama Desert.
The Details