Mix-and-match bridesmaids dresses have been trending for a while now, but we've never seen a group quite like this smile-inducing bridal party.
For Elizabeth Caccia and Michael Kelly's wedding this past September, the party went bold with hot pink bridesmaids dresses interspersed with a sweeter baby pink, with two of the bridesmaids donning sparkly florals (and one very dapper bridesmate wearing an impeccably tailored pink suit). The bright gowns were paired with more subdued green and white floral arrangements by Porter & Ives that helped create a unified feel with the green and white decor designed by Ramsey Ratcliffe Stewart with Lauryn Prattes Events.
Of course the bridesmaid's pretty-in-pink moment wasn't the only standout aspect of this couple's classic wedding at the Congressional Country Club. Elizabeth, who works in undergraduate campus recruiting for JPMorgan, and Michael, a senior research analyst at Point72 Asset Management, met as undergrads at the University of Virginia and were engaged in a surprise proposal over Easter weekend. They were staying with Mike's family on the Eastern Shore when they decided to go for a quiet lunch at the Inn at Perry Cabin. Afterwards, the couple took a stroll to a waterfront gazebo, where Mike popped the question.
The couple wanted—more than anything else—for their wedding to be a special experience where guests got to have fun. That means the dancing, drinks, and food also took center stage, culminating in an exquisite five-layer cake bolstered by columns for a towering effect.
"In addition to maintaining that we wanted the wedding to, of course be beautiful, we always said that our top priority was making sure that our guests had an amazing time and that you could really feel the love in the room," says Elizabeth. "I think (hope!) that was accomplished… especially given everyone's state the next morning at brunch."
 Follow Washingtonian Weddings on Instagram | Like Washingtonian Weddings on Facebook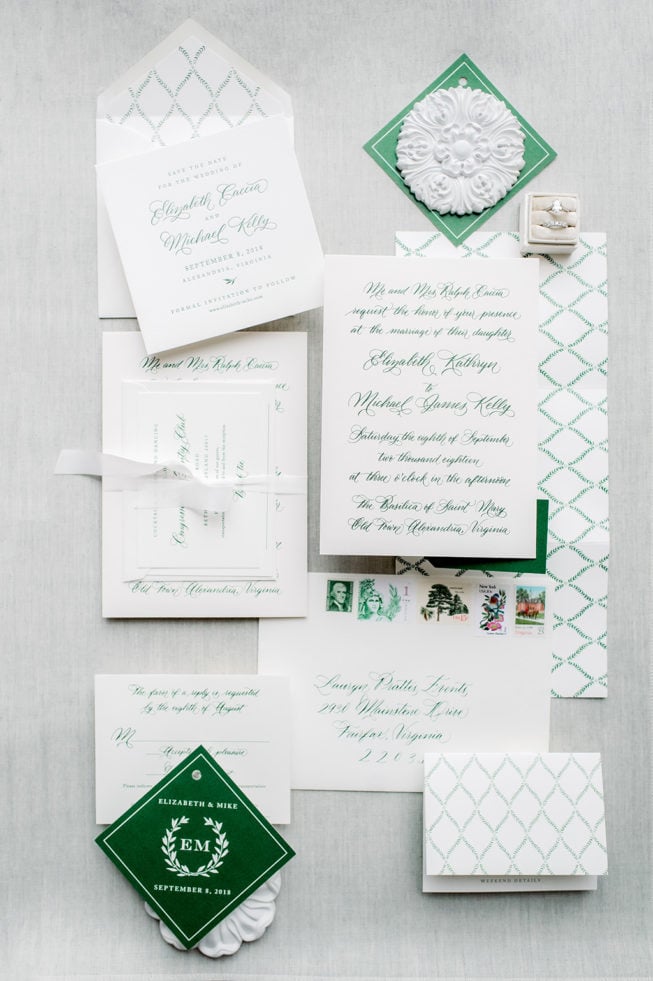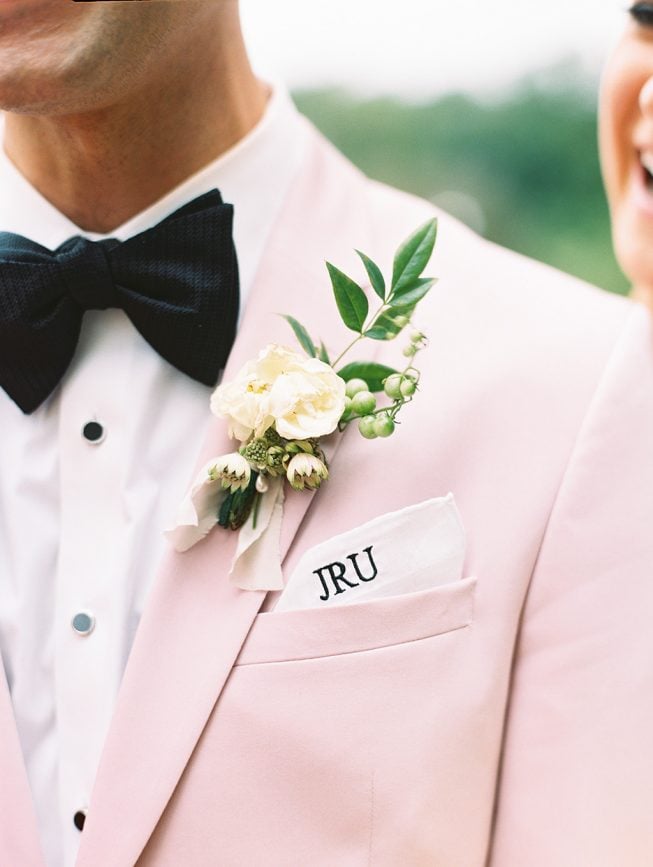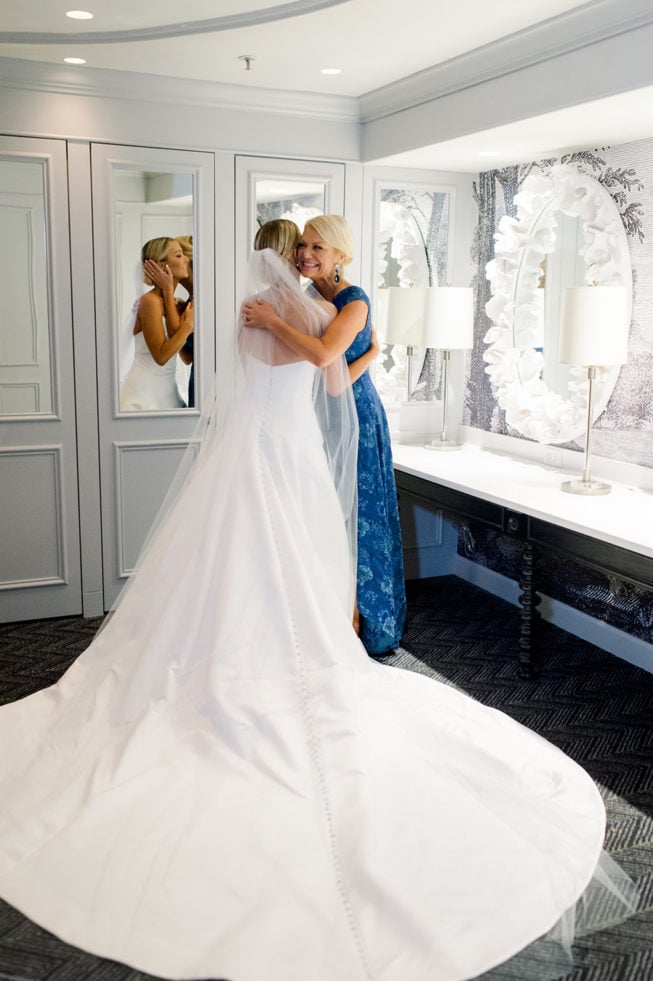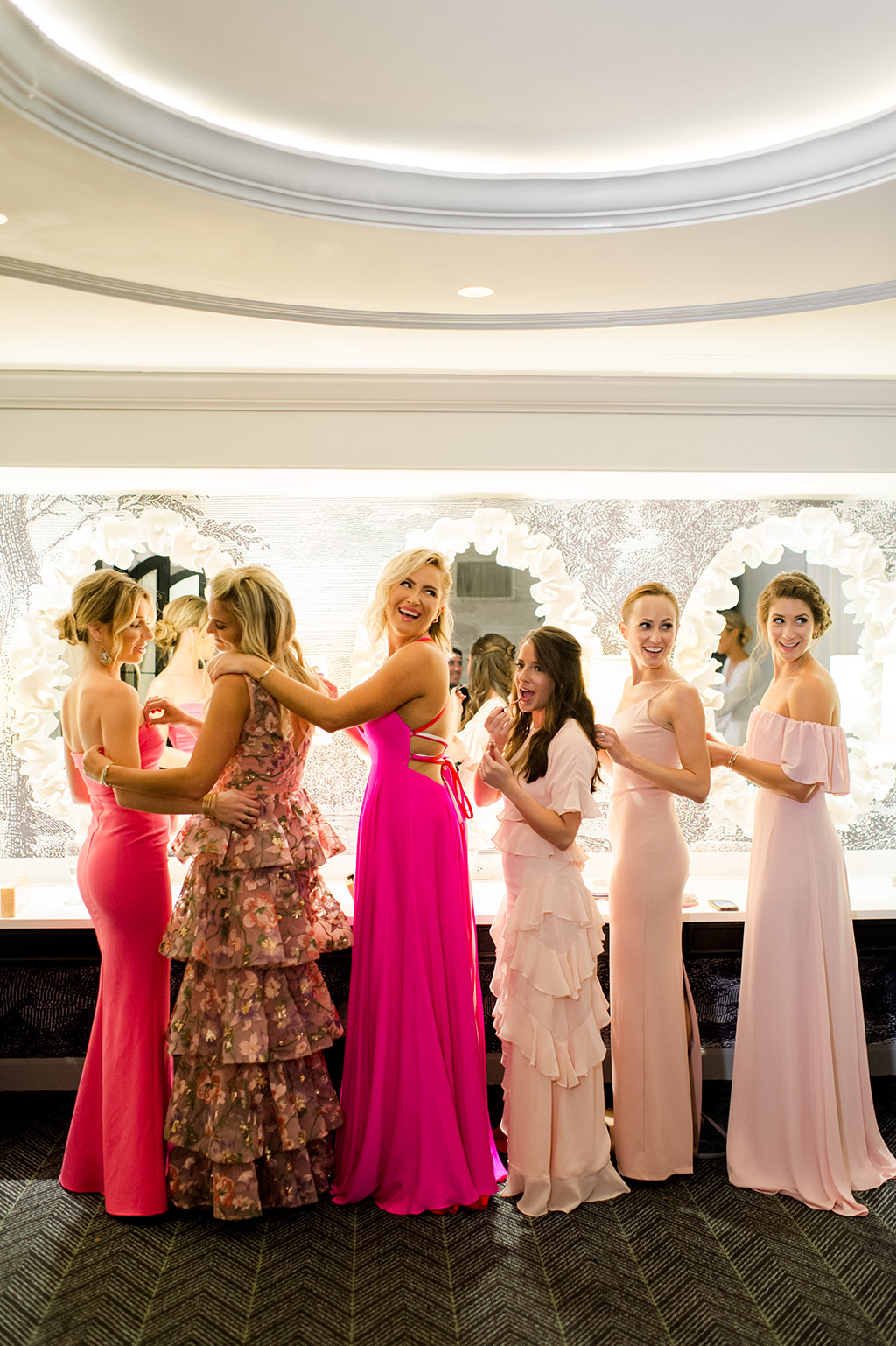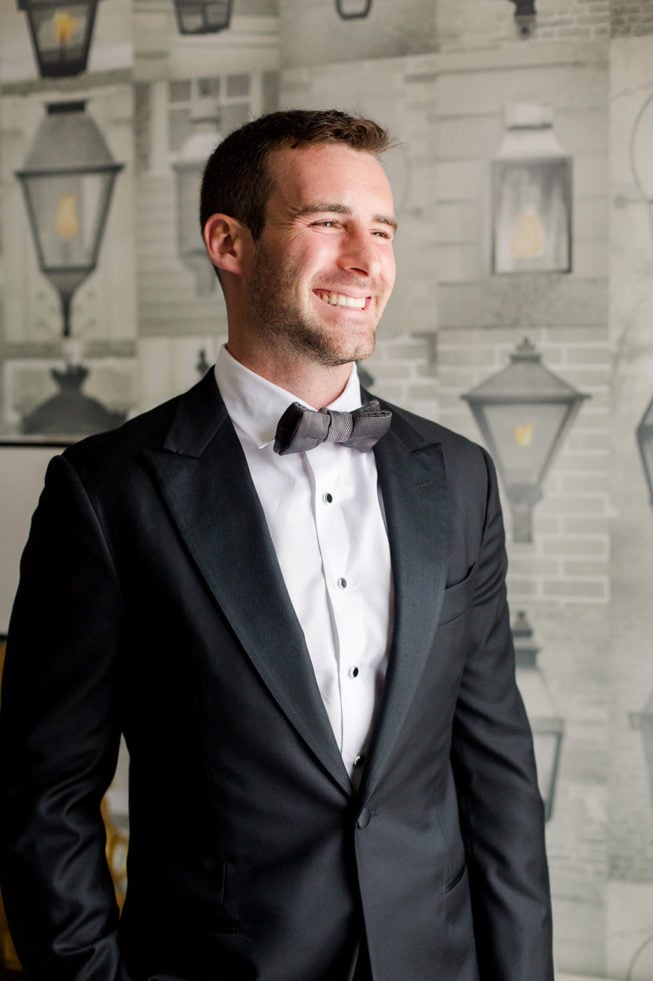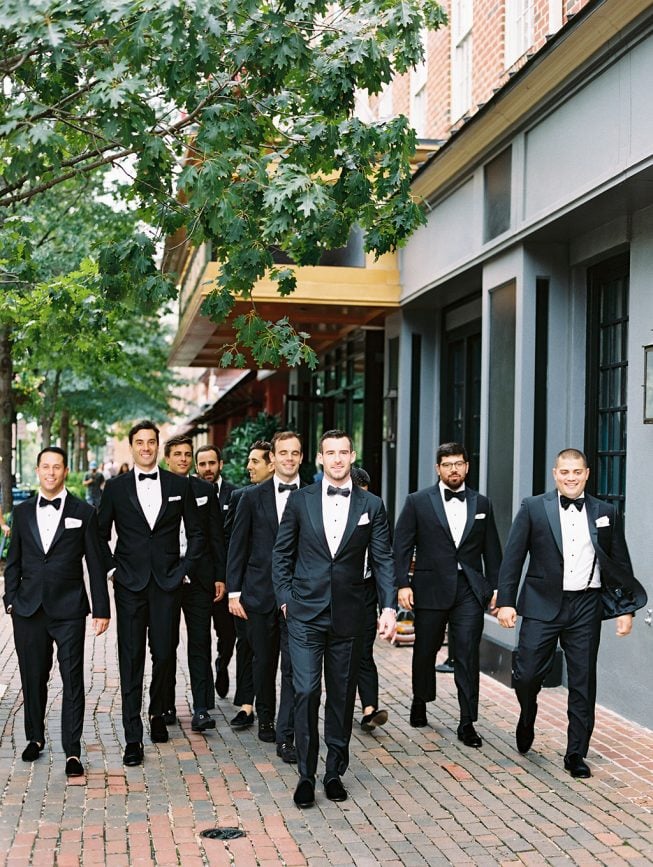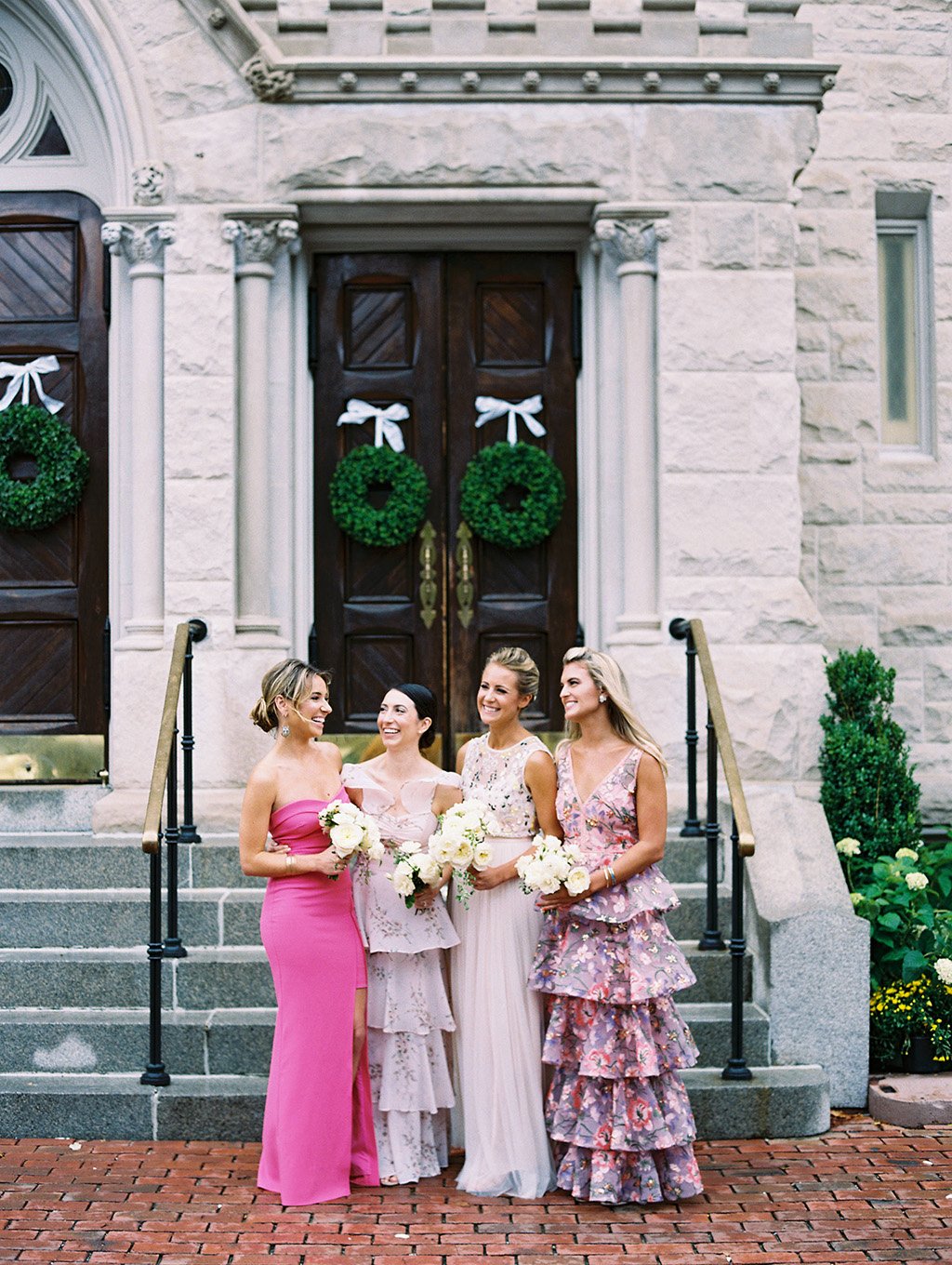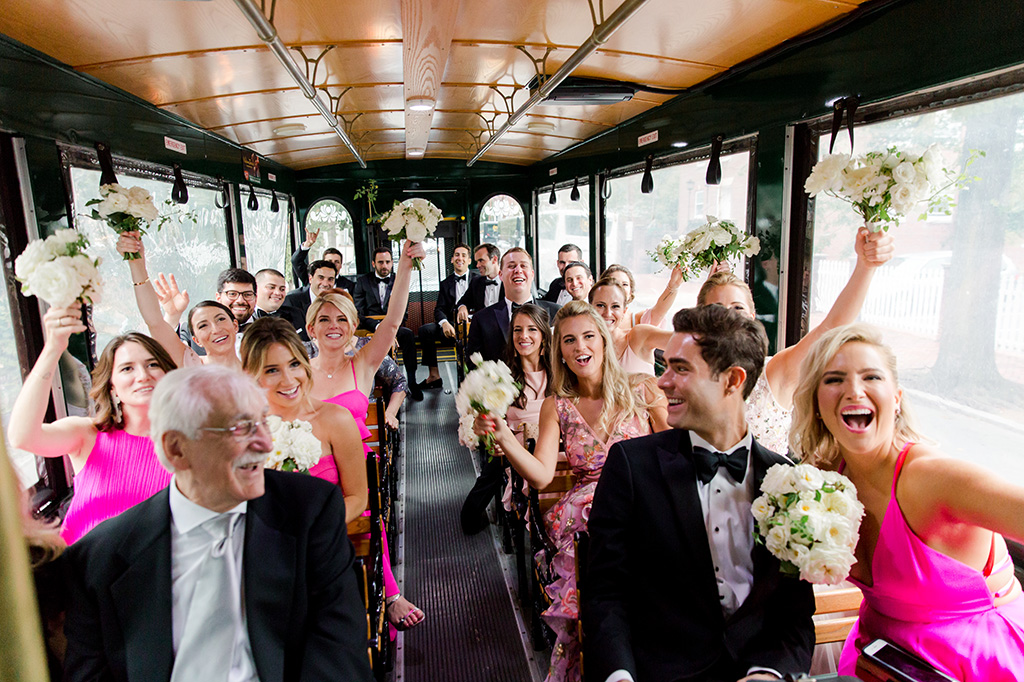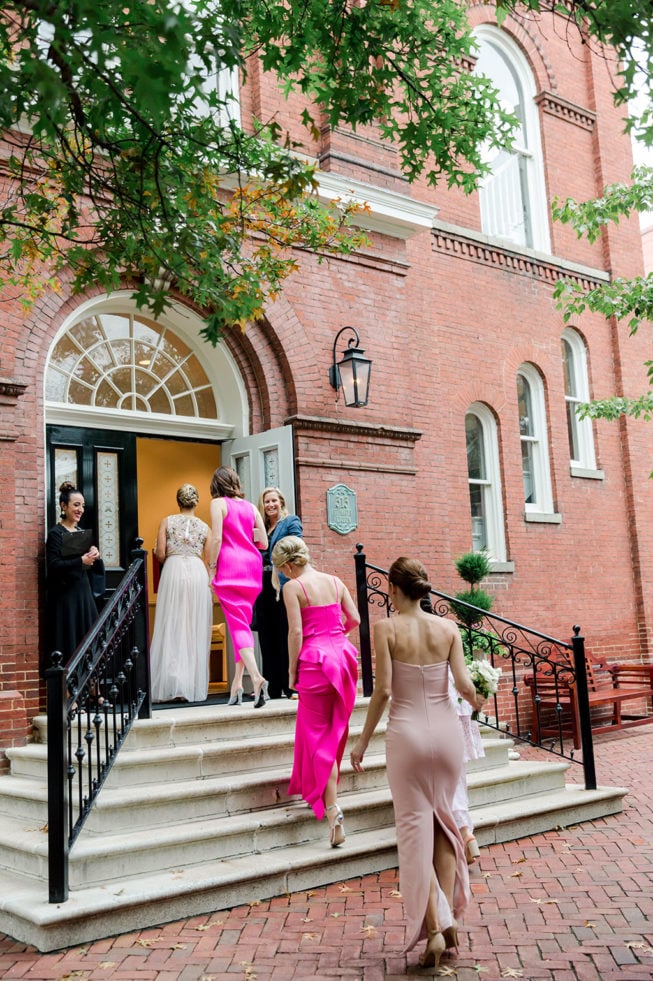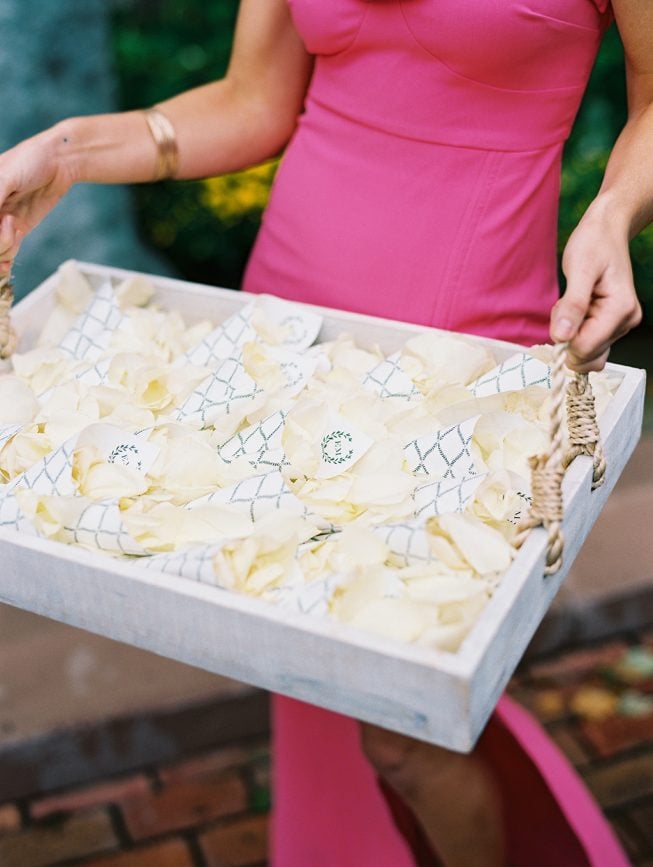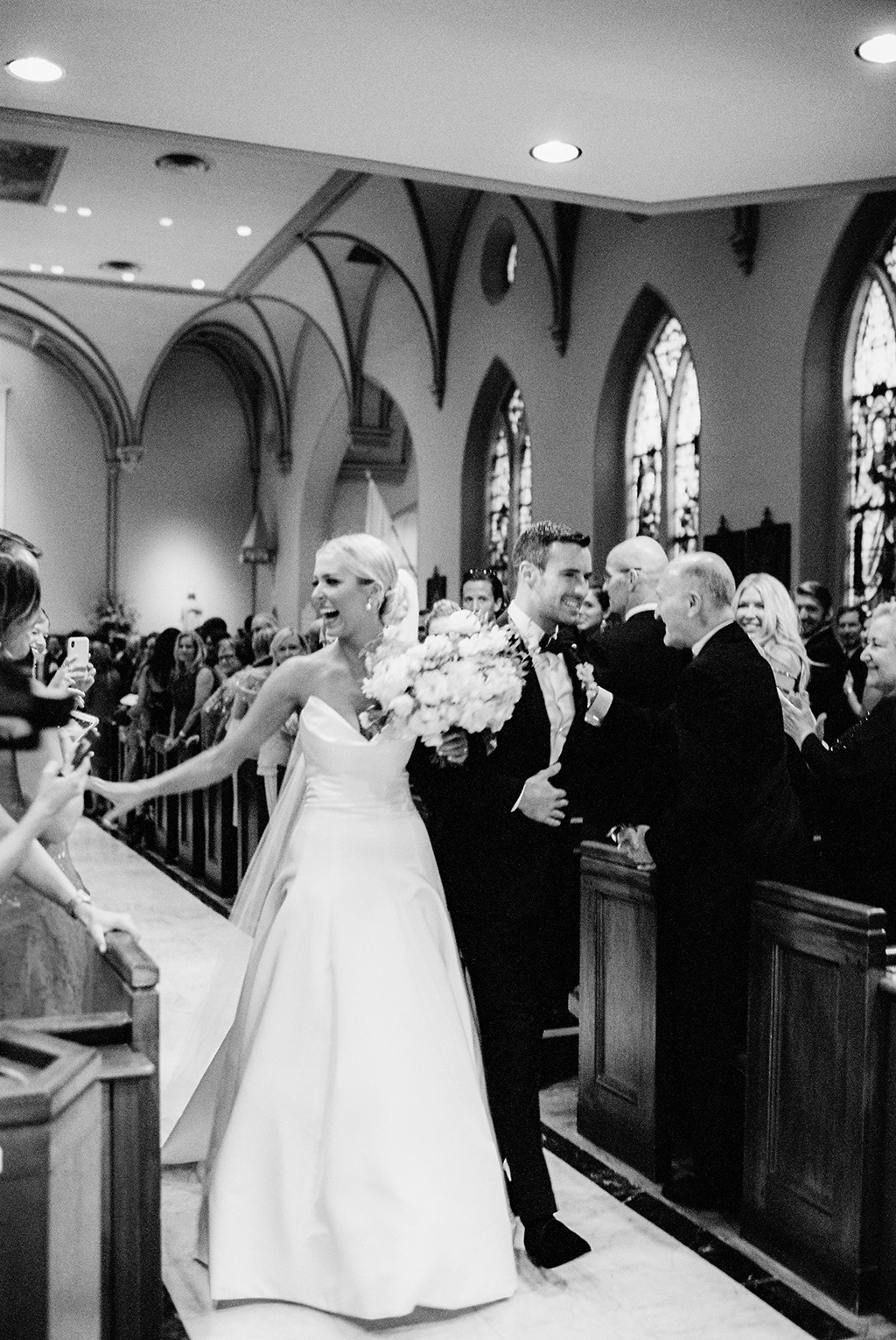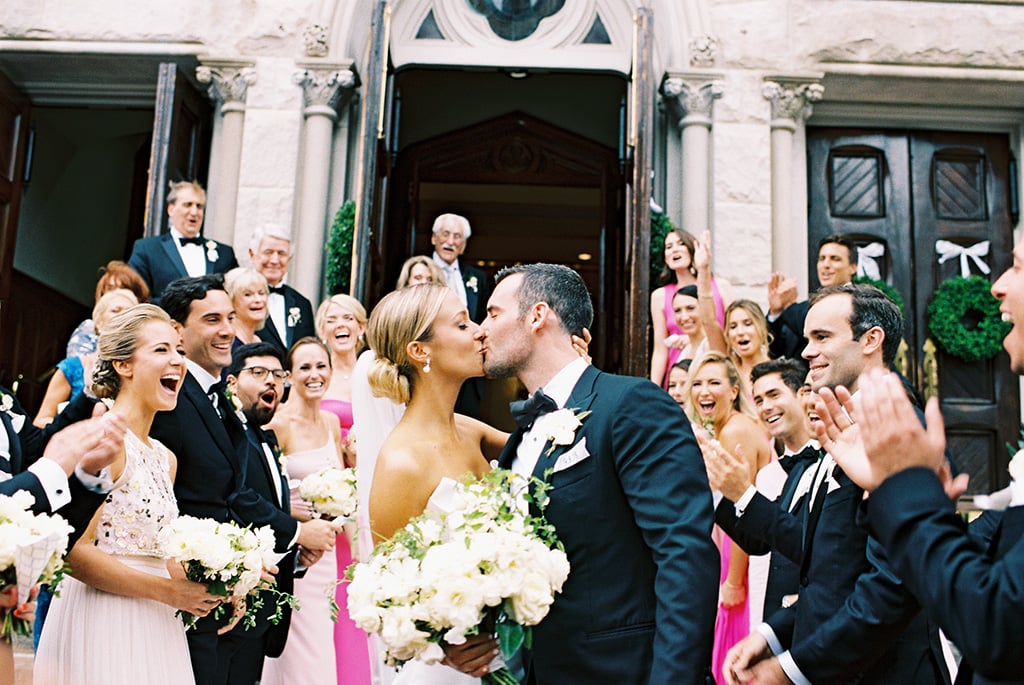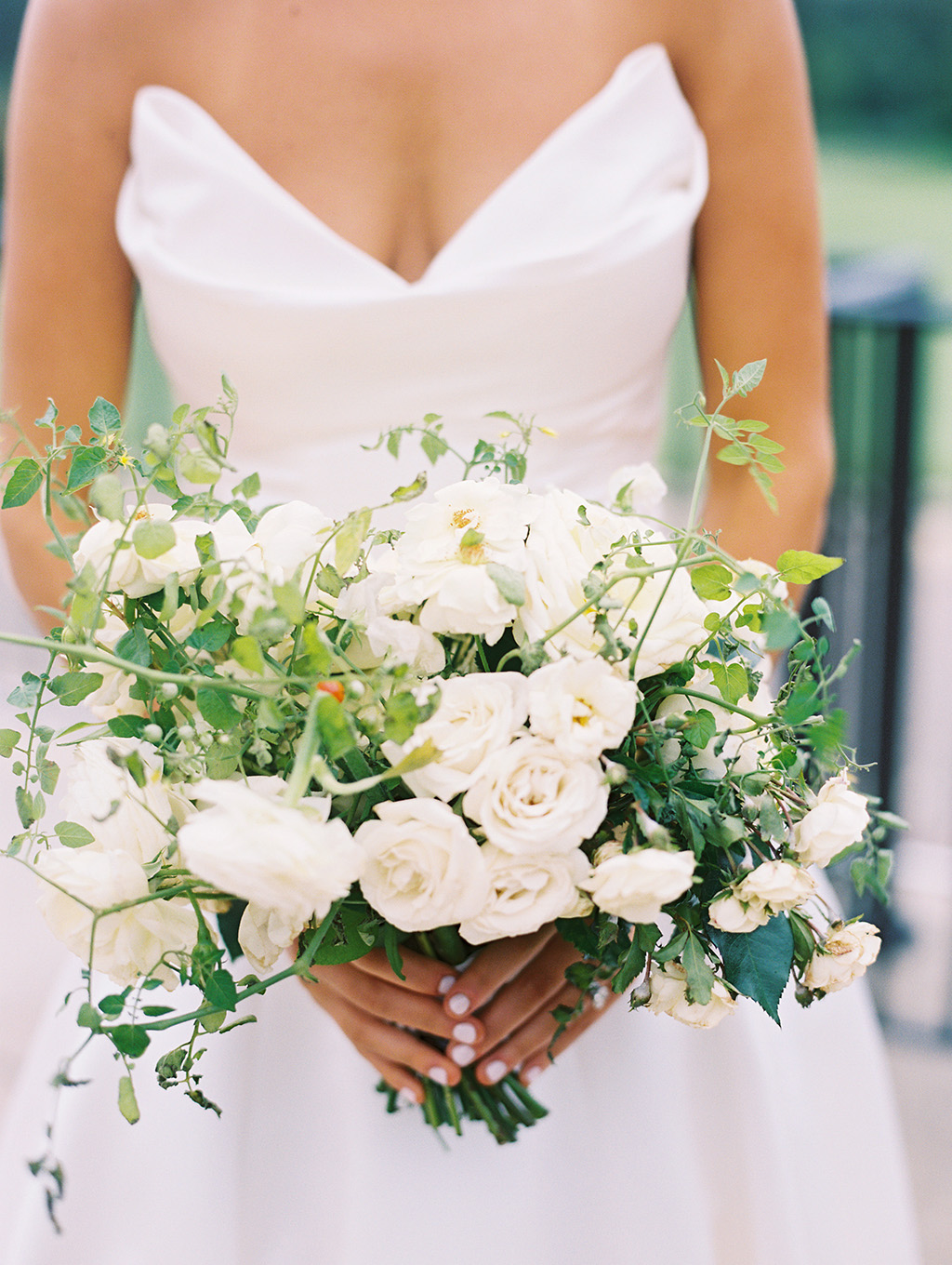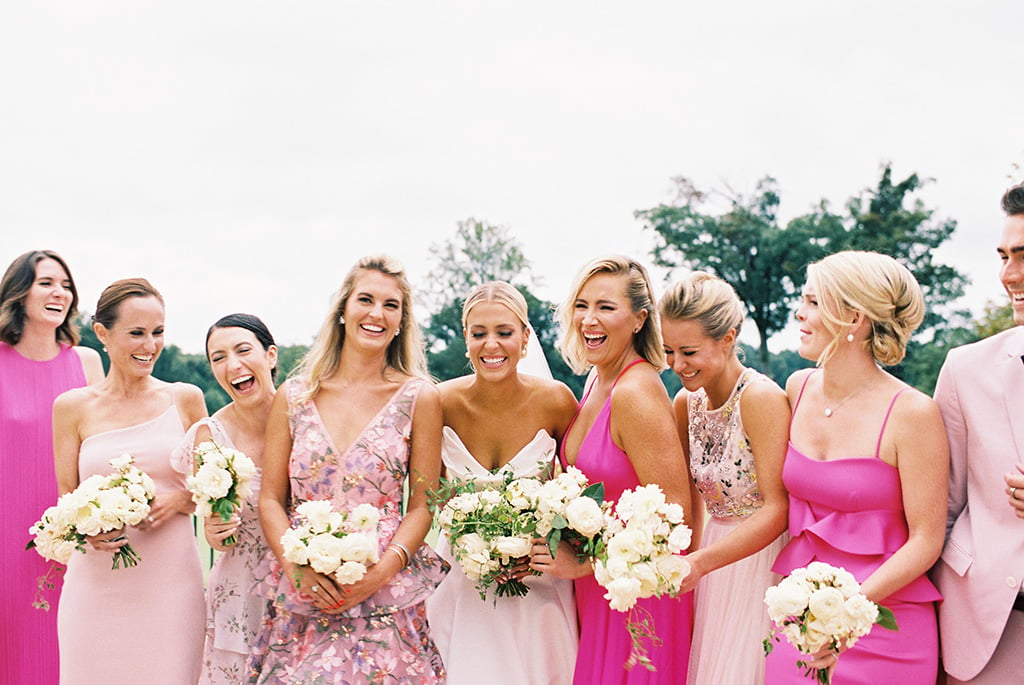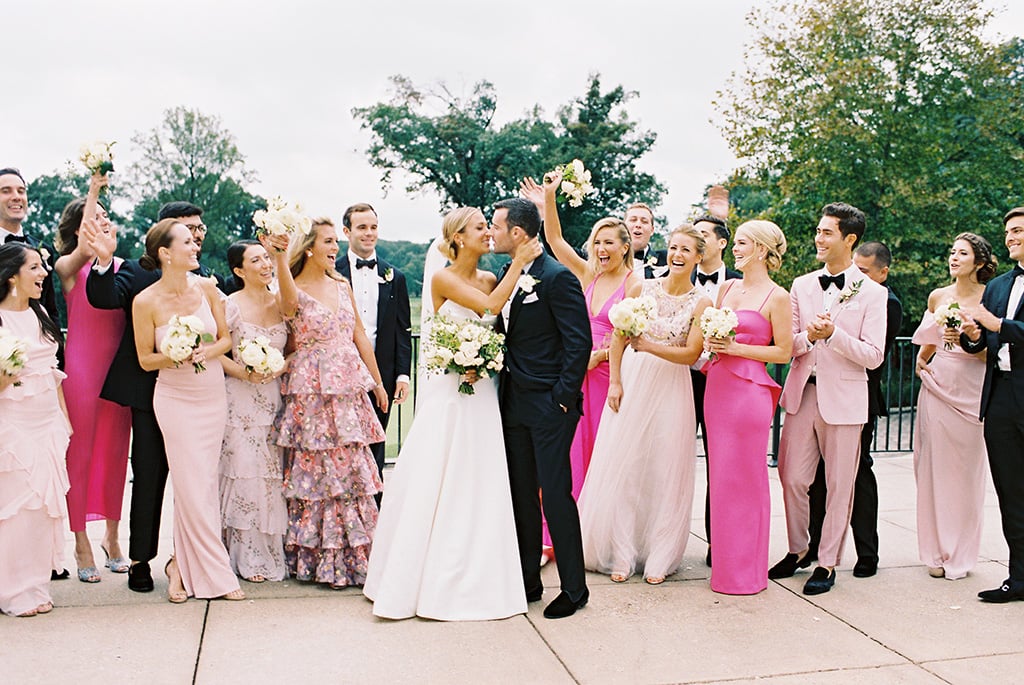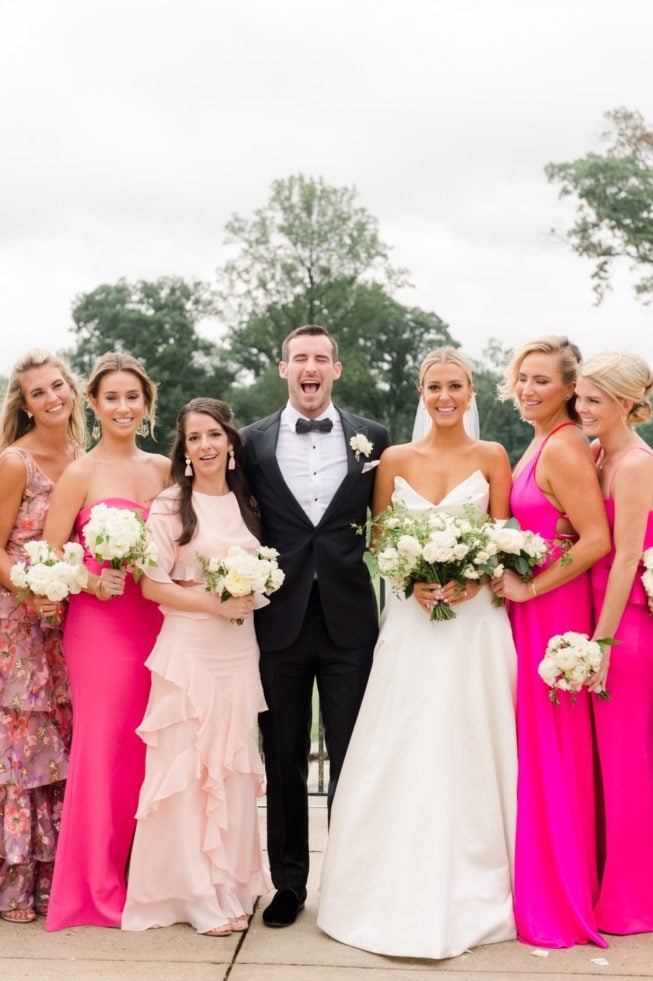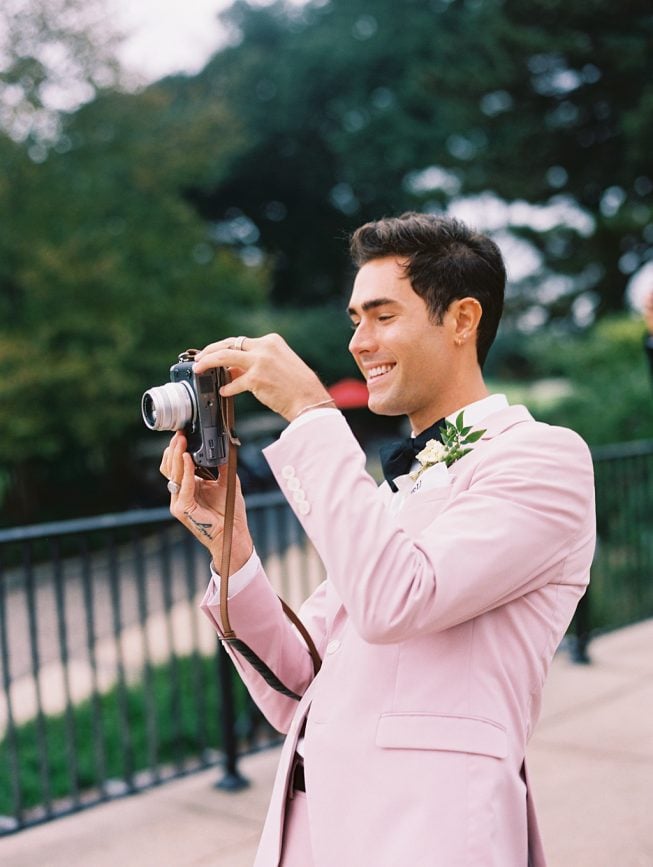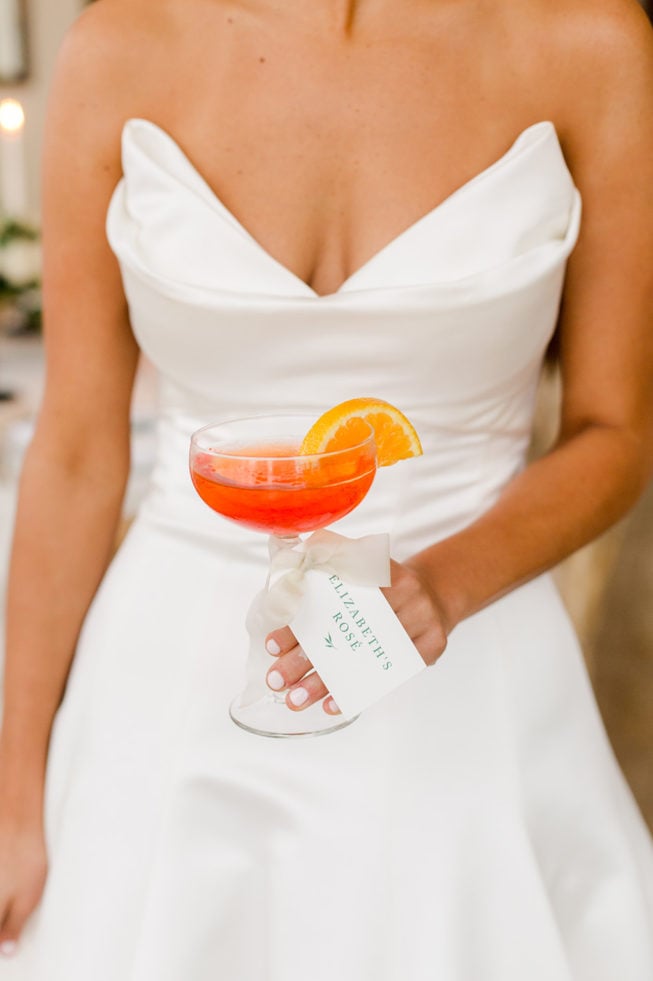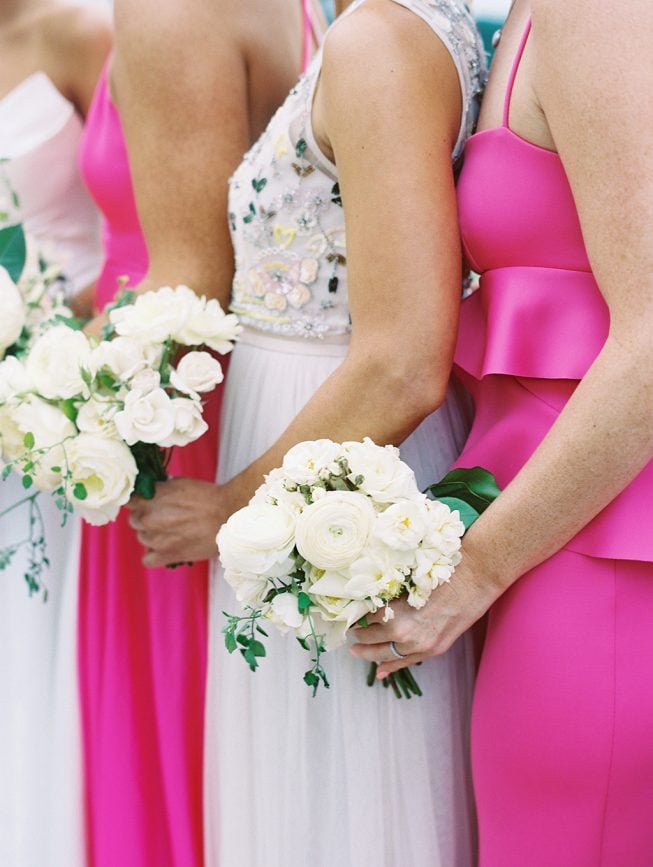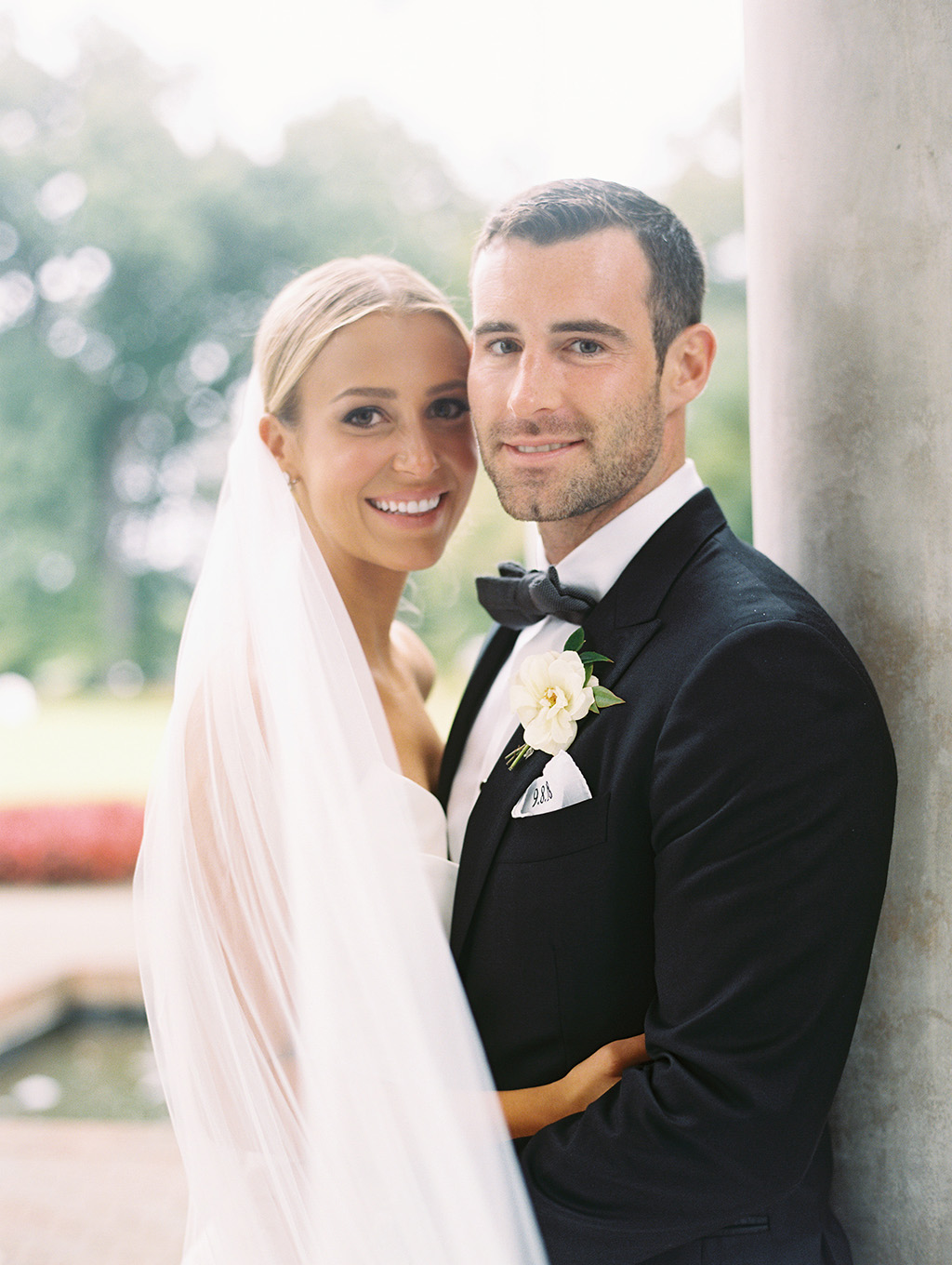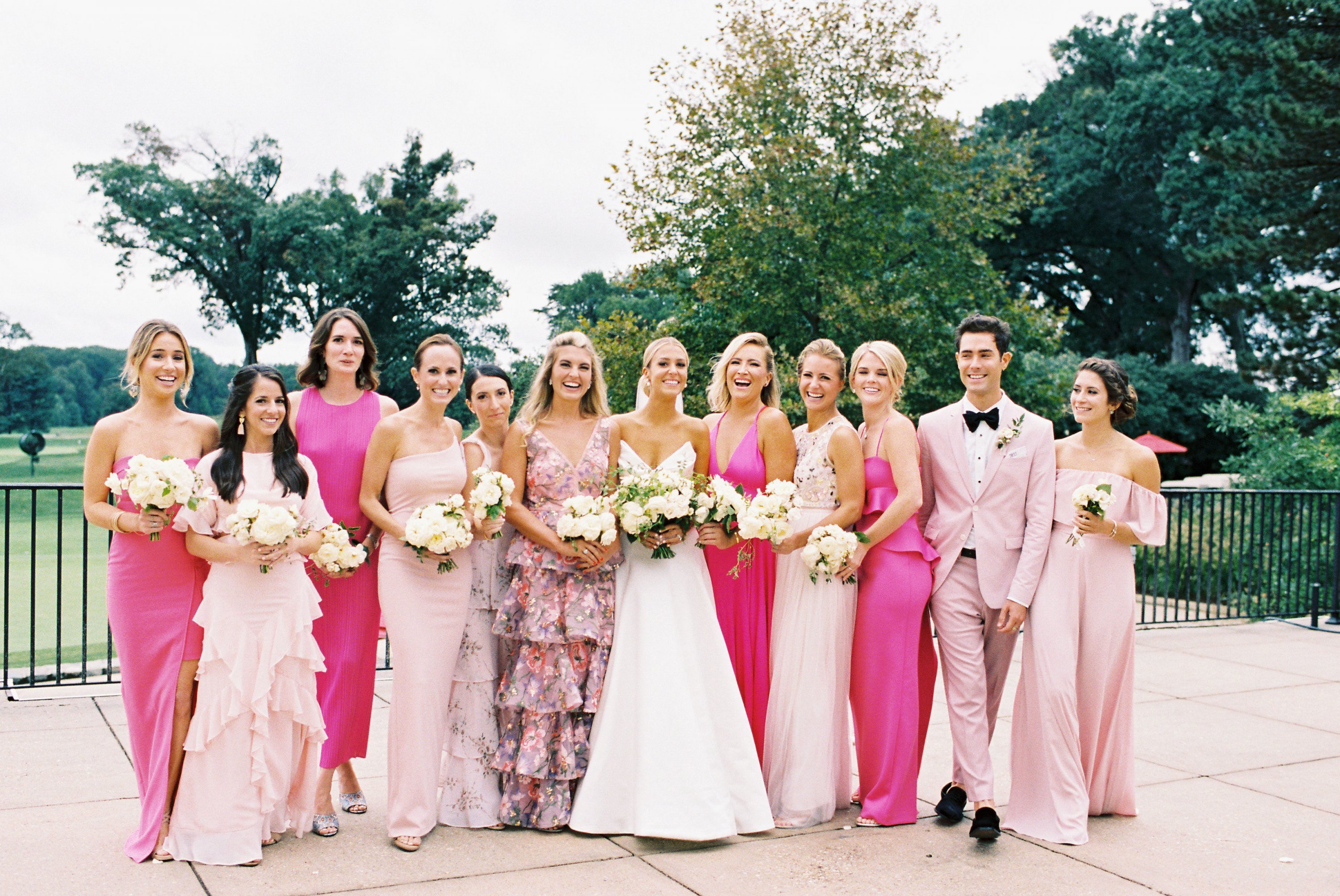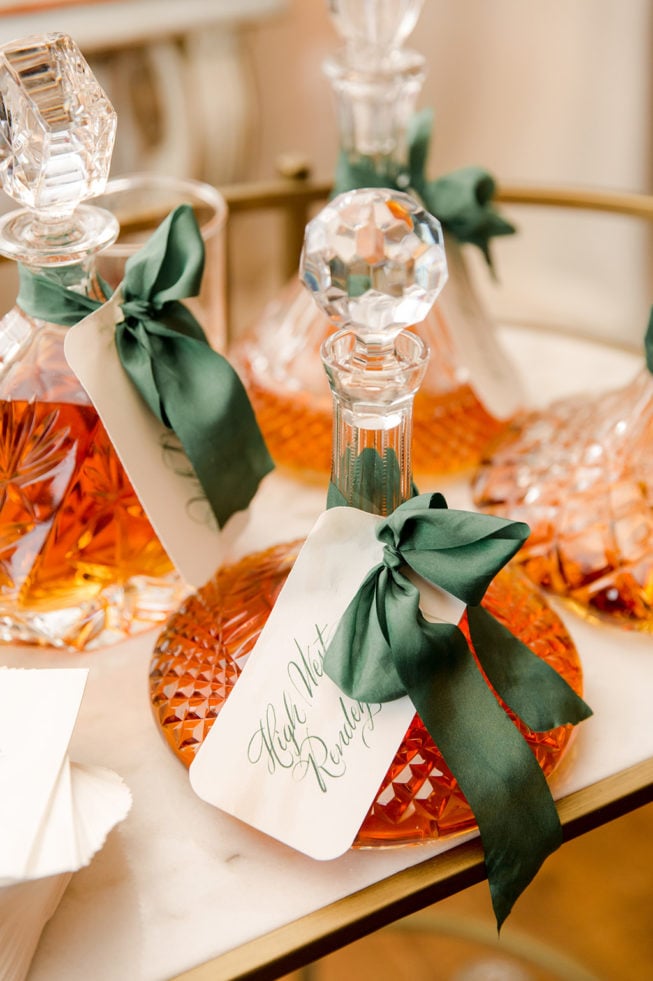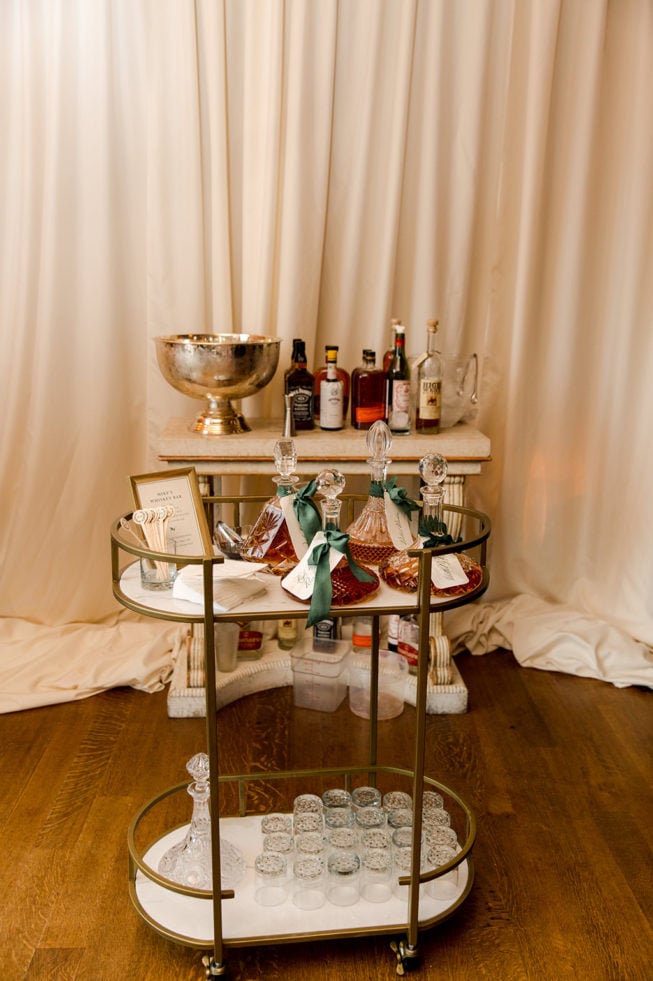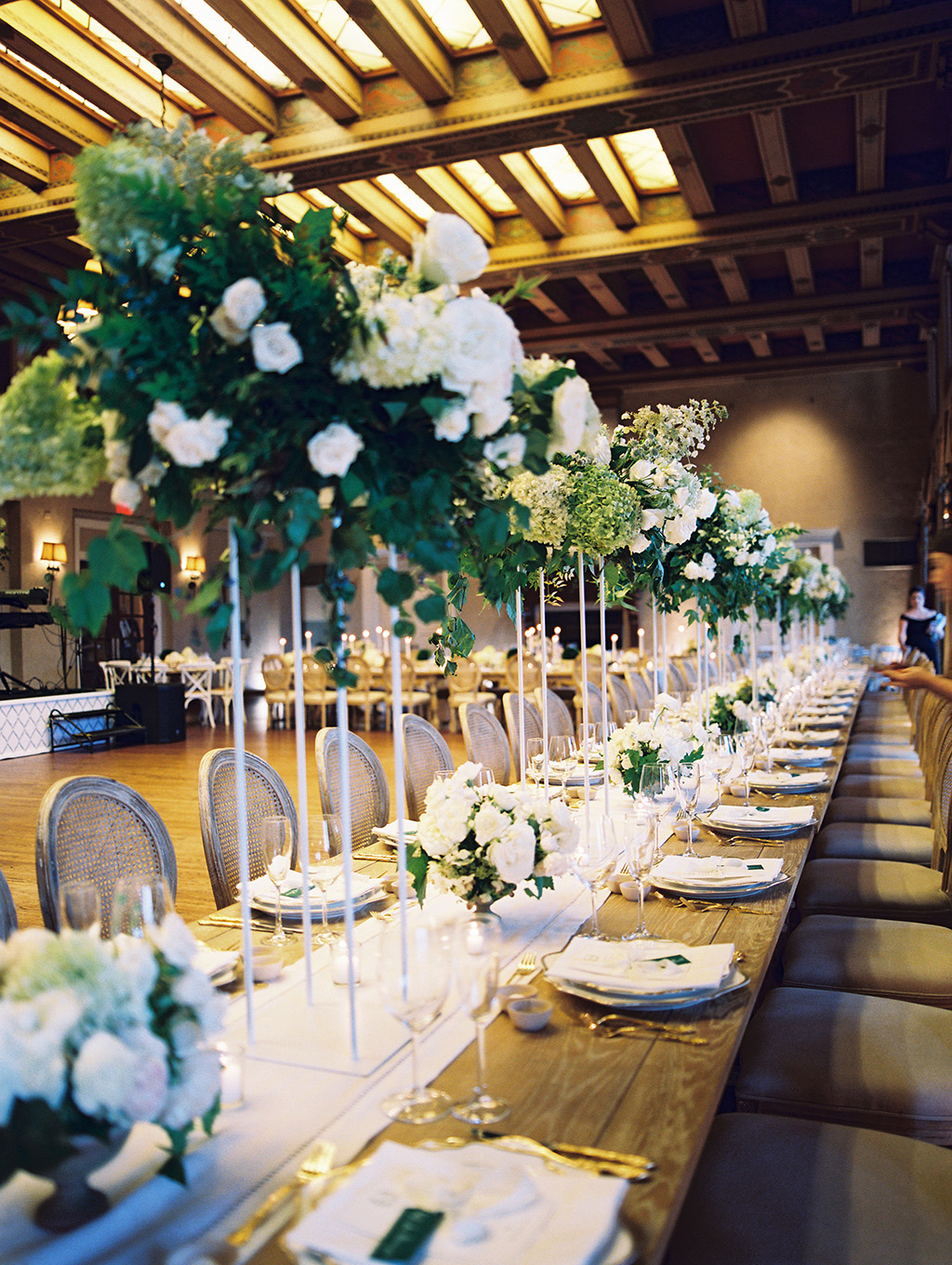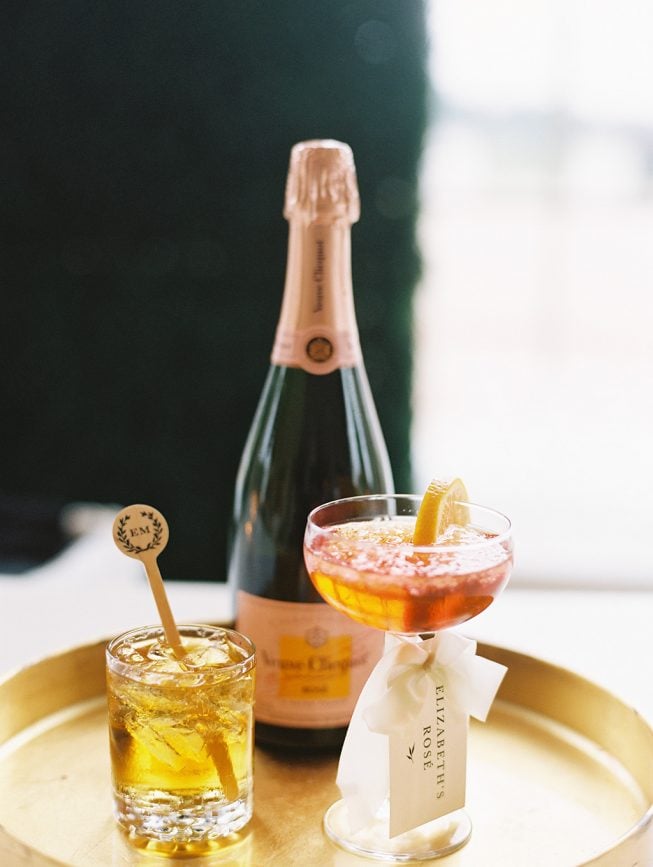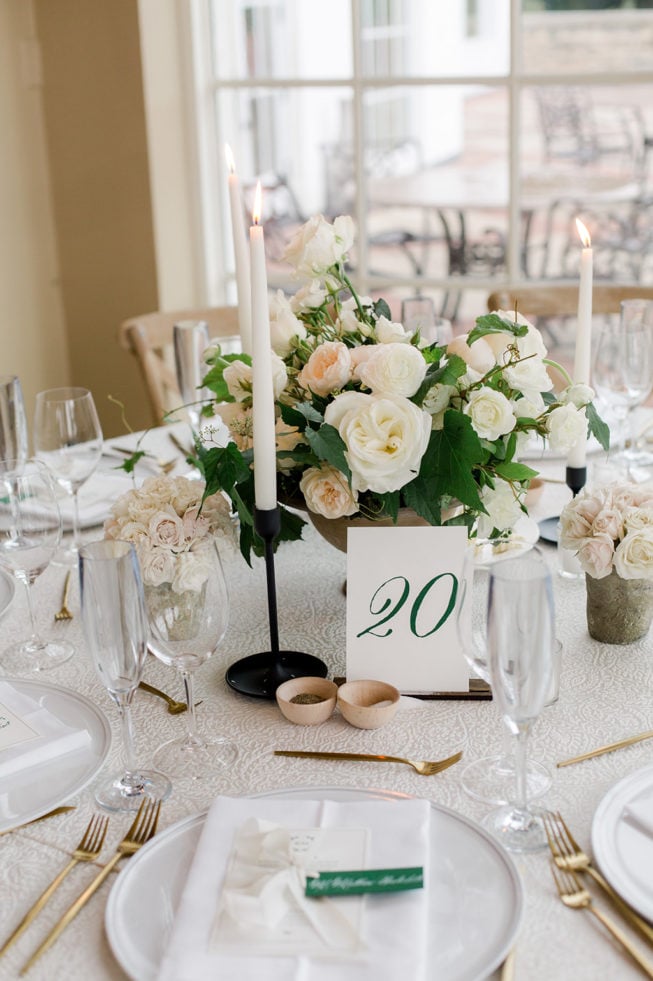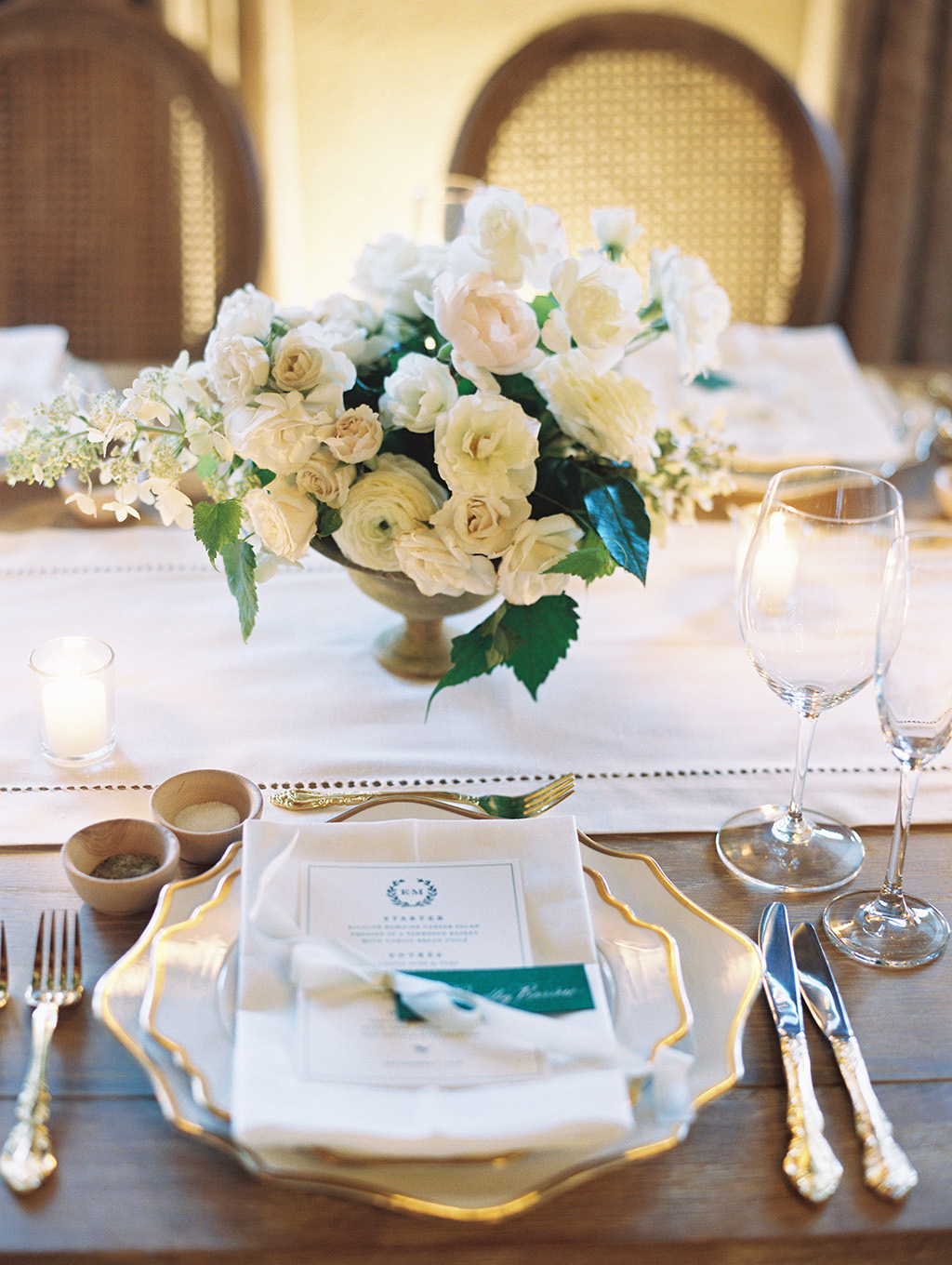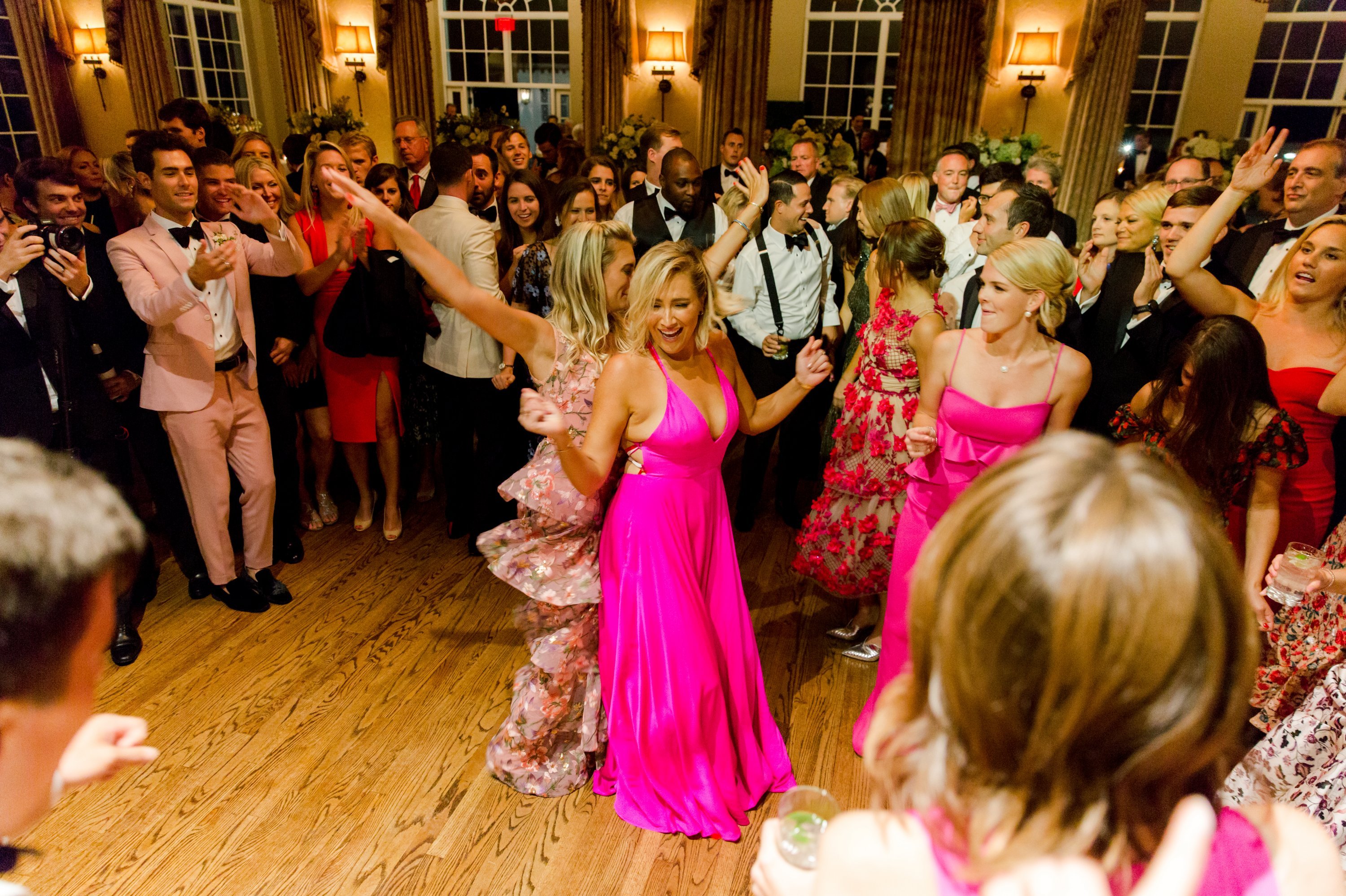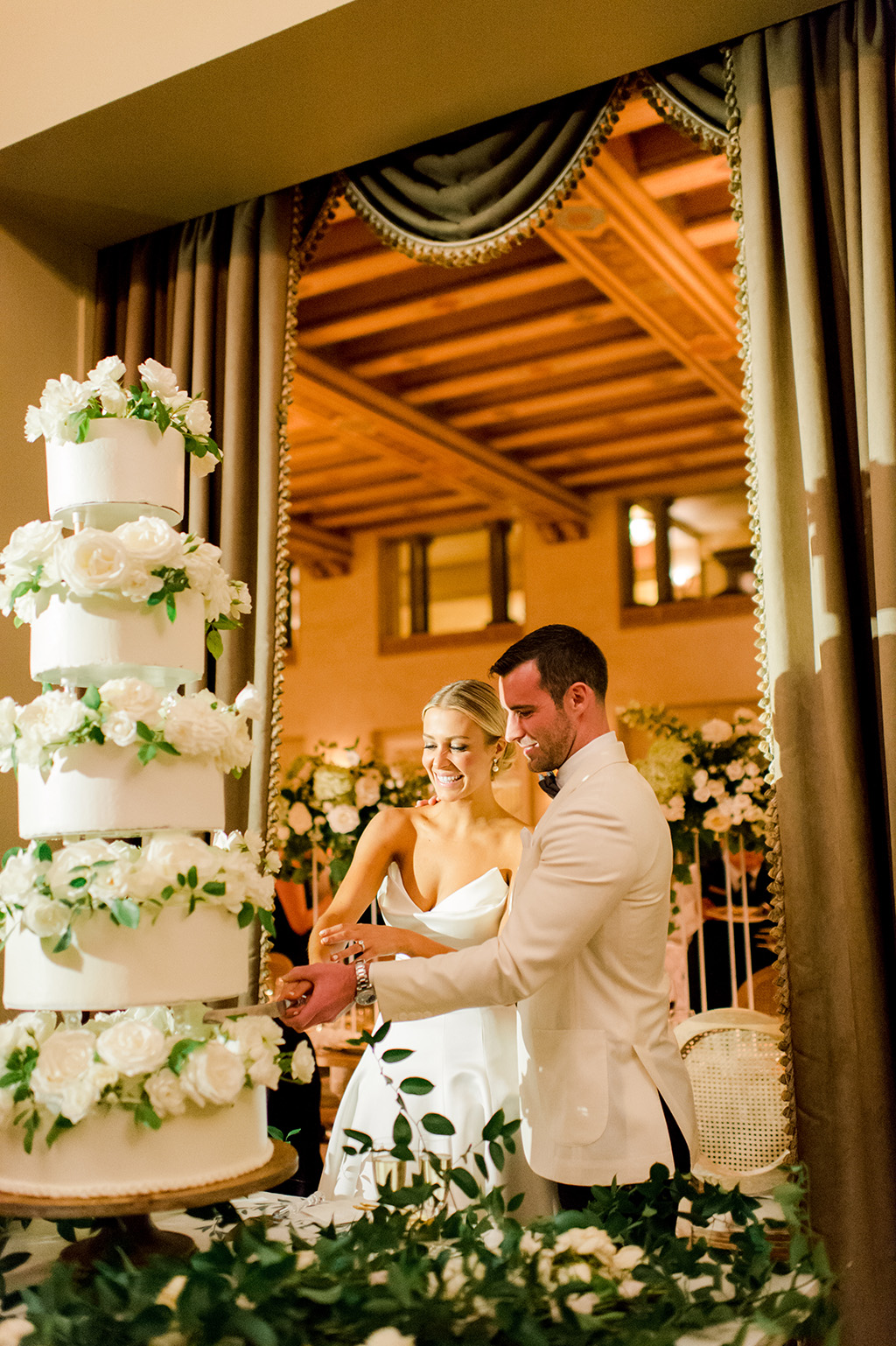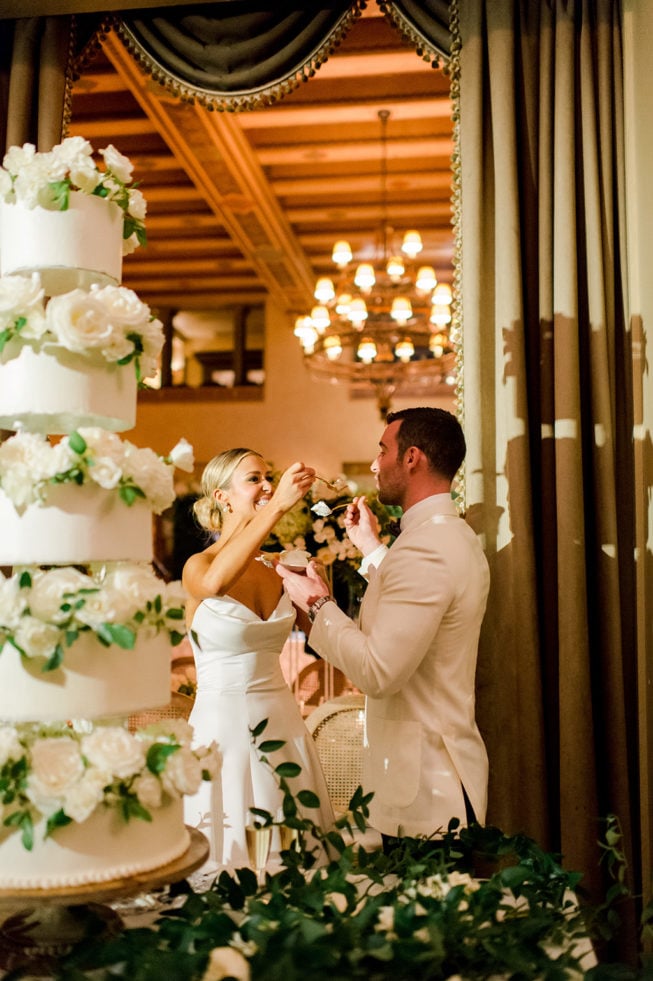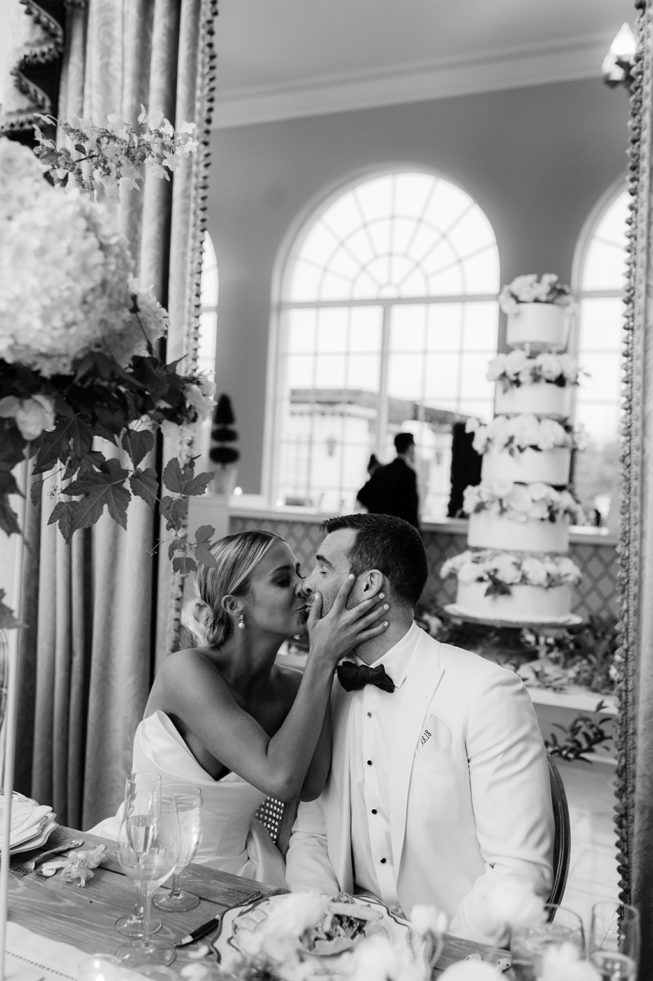 The Details: