Sara Raak always knew she wanted to live in Washington. As a girl, she remembers being jealous of the kids that got to visit the monuments or Smithsonian museums any time they wanted.
Today, she's living that dream in the Mount Vernon neighborhood of Alexandria, which she calls "a small town in a big city." Sara, a public affairs consultant and interior stylist, and her husband, Paul, a lobbyist, live with their two boys, 7 and 10, their black labs Reagan and Martha Washington, and a Maine Coon cat named Lois.
"Raising our kids in such a historic place is a dream come true," she says of her kooky, colorful home, where they've lived for six years. "We live on George Washington's farm, and knowing he once upon a time walked where our home sits makes it even more special."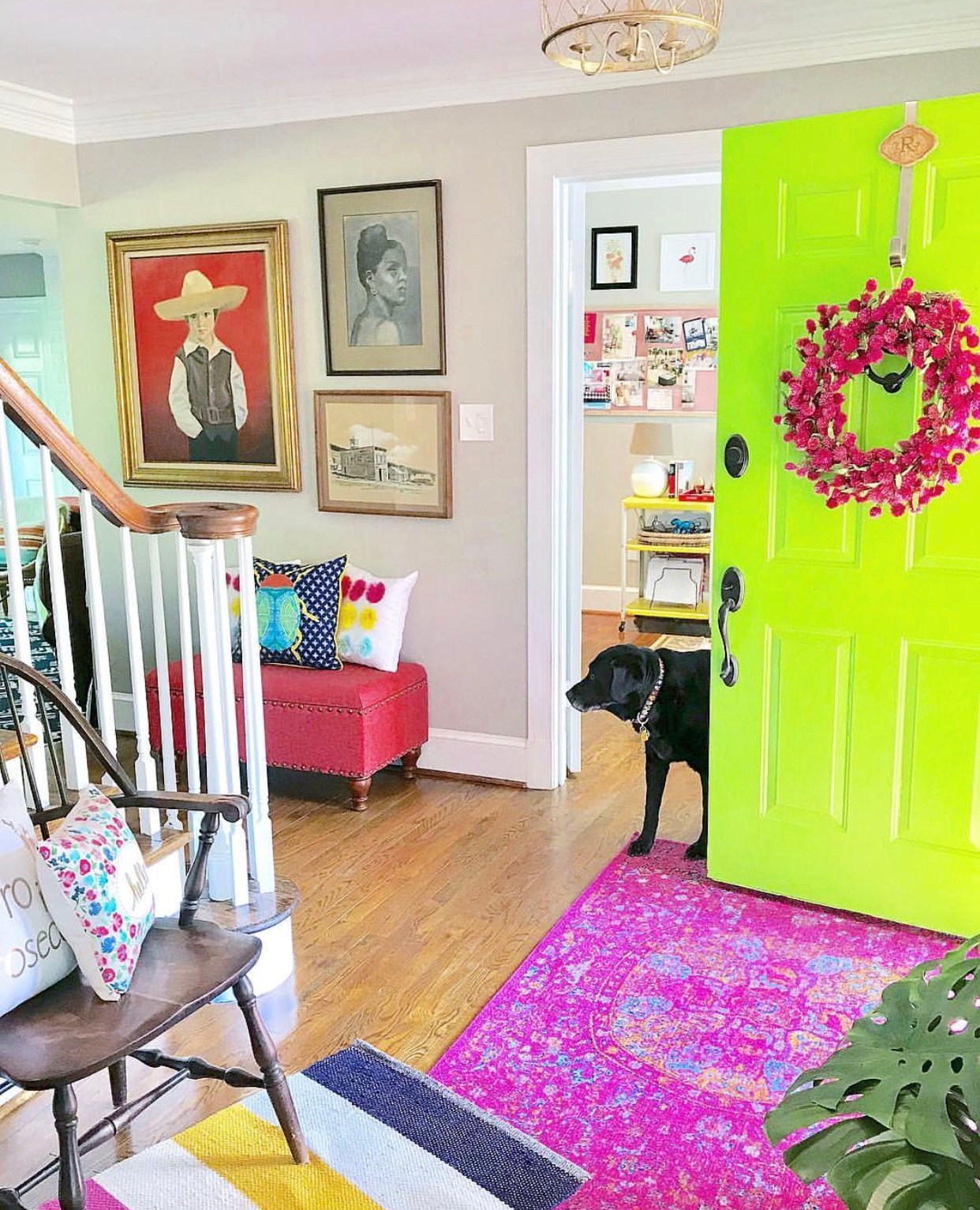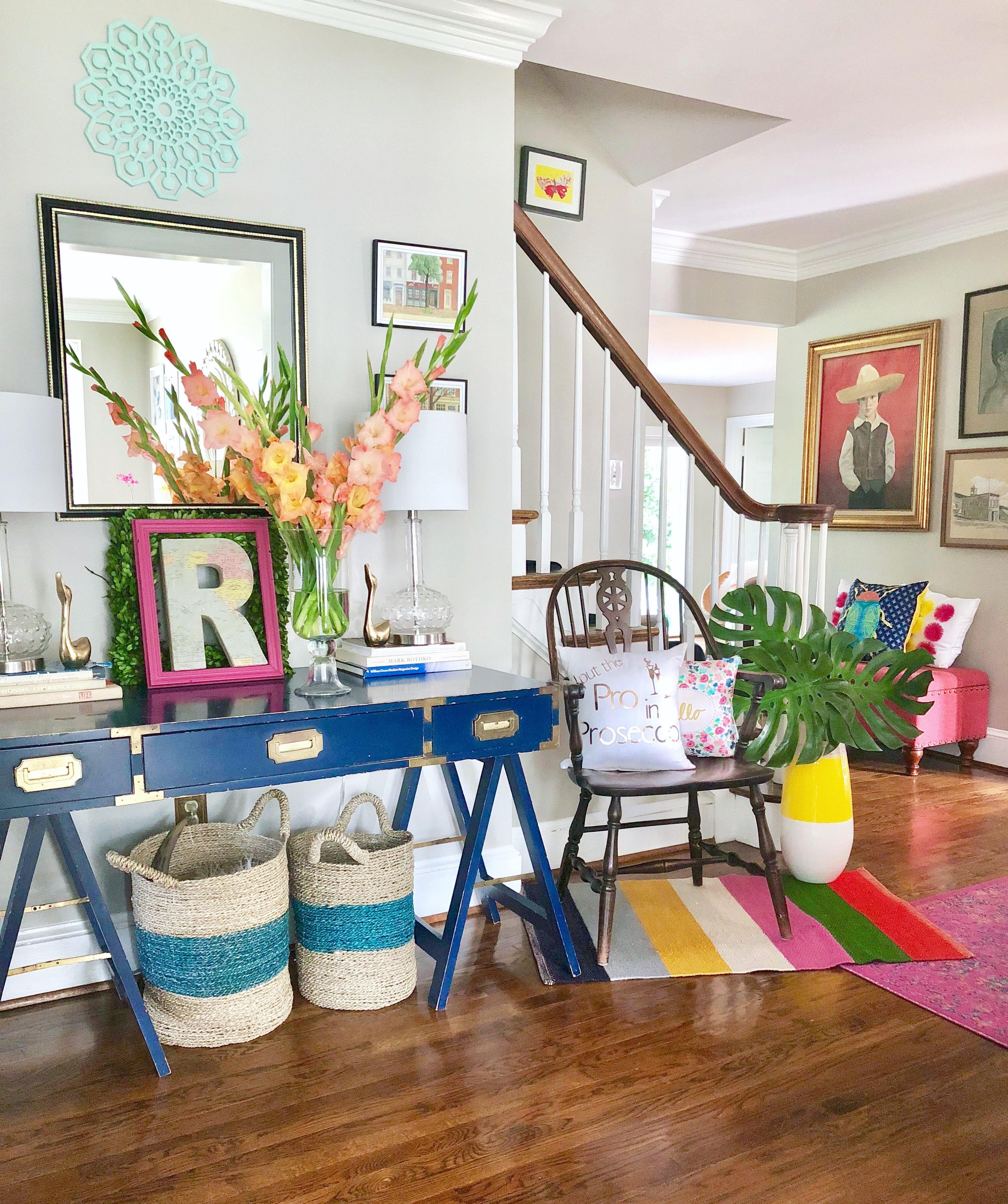 Who lives there: Sara; Paul; their sons, 7 and 10; their black labs, Reagan and Martha Washington; and their Maine Coon cat, Lois
Neighborhood: Mount Vernon, Alexandria
How long they've lived there: Six years
Approximate square feet: 2,600
Beds: Four
Baths: Two-and-a-half
Favorite piece of furniture: A vintage dining hutch restored and painted blue by the locally-based Amini Design Ashburn.
Favorite home interior store: Sara prefers a blend to just one spot. She loves antique stores, but she'll also shop online at Wayfair or Joss and Main, and she checks out At Home, Anthropologie, World Market, and Target for those fun, on-trend accessories.
Favorite DIY: The couple recently turned their spare bedroom into what they call "the Weekend Room," which is where their kids hang out. "I wanted to fill the room with bright colors and fun decor," says Sara. "I had a small black vintage cabinet that I painted neon yellow, and it's now become the focal point of the room."
Splurge: A La-Z-Boy couch that looks nothing like a La-Z-Boy, says Sara, combining the brand's trademark reclining comfort with a more upgraded look. "It was worth every penny to satisfy my style needs as well as the comfort my husband and boys were looking for," she says.
Steal: The vintage campaign desk in the entryway was a $15 Habitat for Humanity ReStore find. "[I'm] not sure I'll ever score another steal that good."
Design advice: Resist the temptation to furnish your house as soon as you move in, Sara says. "Take the time to get to know your home, how you use each room, and wait until you find pieces that speak to you and your family's personalities and loves," she says. (Plus, she adds, having pieces in your home with stories behind them makes for great conversation when hosting guests.)
Have a house you'd like to be featured in a Look Inside My Home post? Post a picture of your space on Instagram and tag it with #WashMagHome.