When Julia Nulton and Kevin Wagner were first introduced to each other at a mutual friend's wedding, they were just two people set up by other guests playing matchmaker. But the two spent the rest of the wedding night talking and laughing. Before parting ways for the evening, Kevin asked Julia for her phone number, which she wrote down for him on a piece of paper. Now, eight years later, Kevin still has the scrap with Julia's number on it. For this upbeat couple, that moment was just the start of their journey together.
Like B&G on Facebook | Follow B&G on Instagram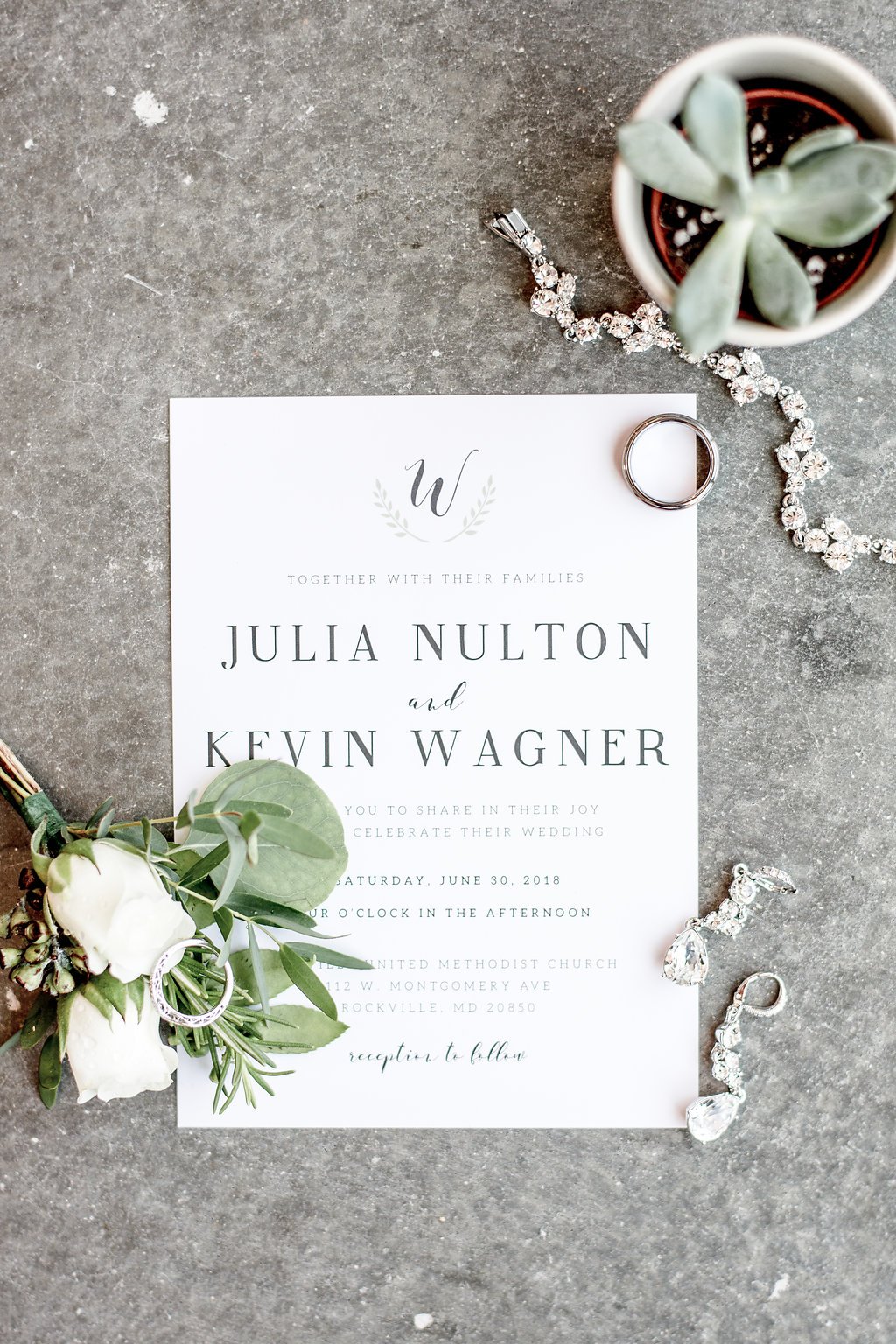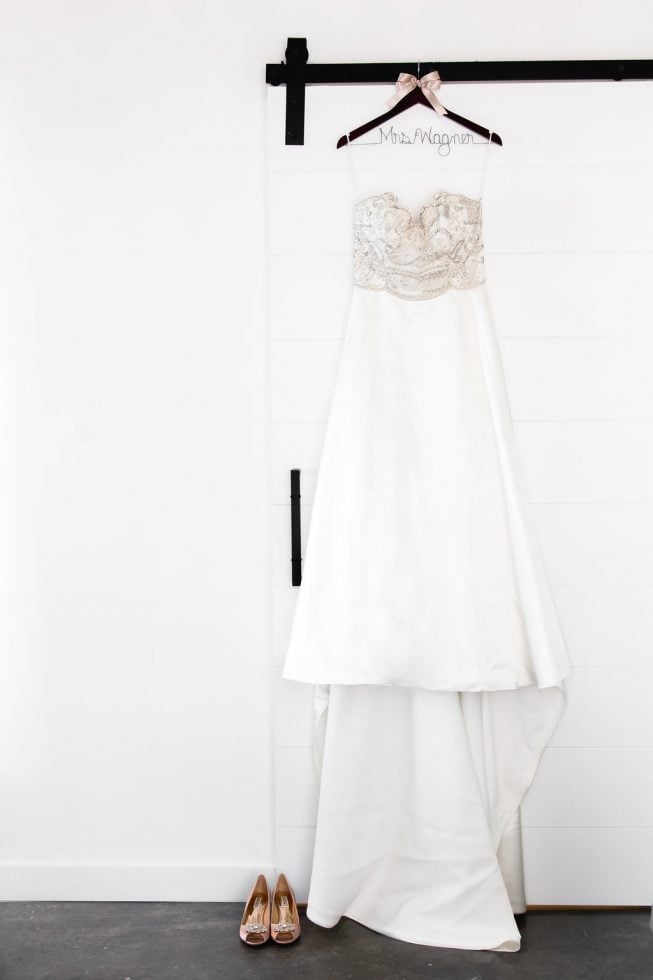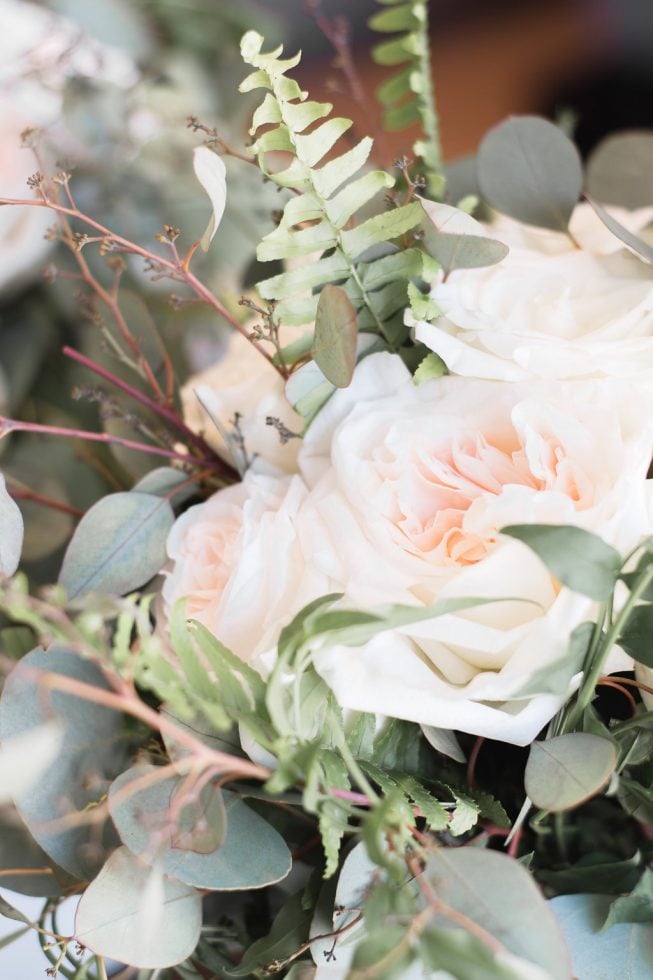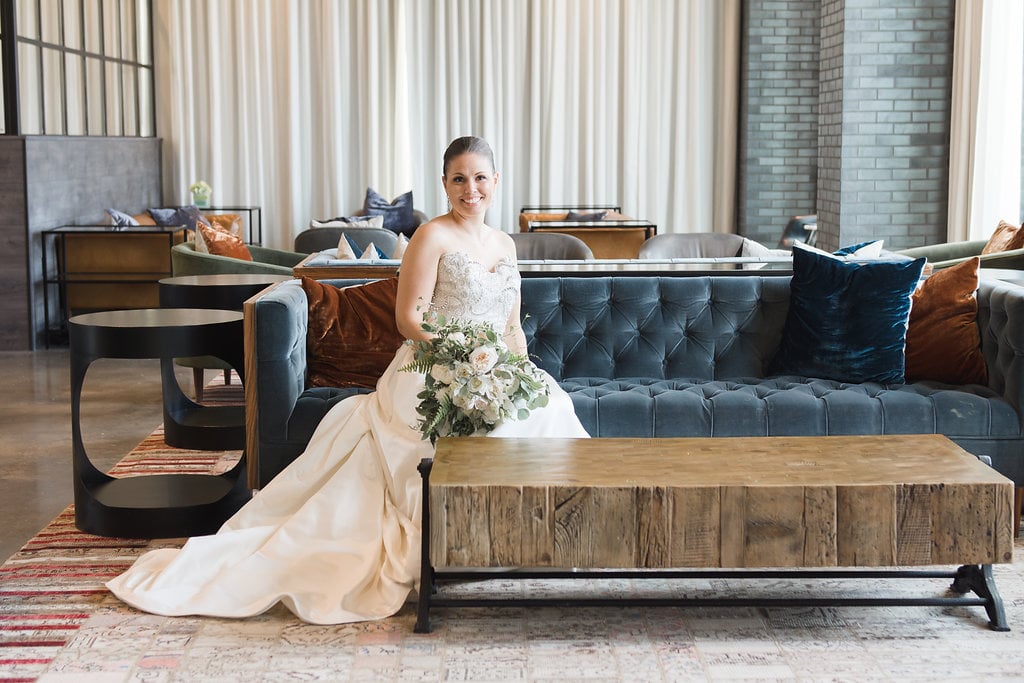 In time, Julia and Kevin began growing as a couple, and various elements of their relationship became embodied in their wedding plans. For example, when they began the search for a home they settled on a charming house in the Pike and Rose development in North Bethesda, an area the couple had always admired and later became the destination of their wedding.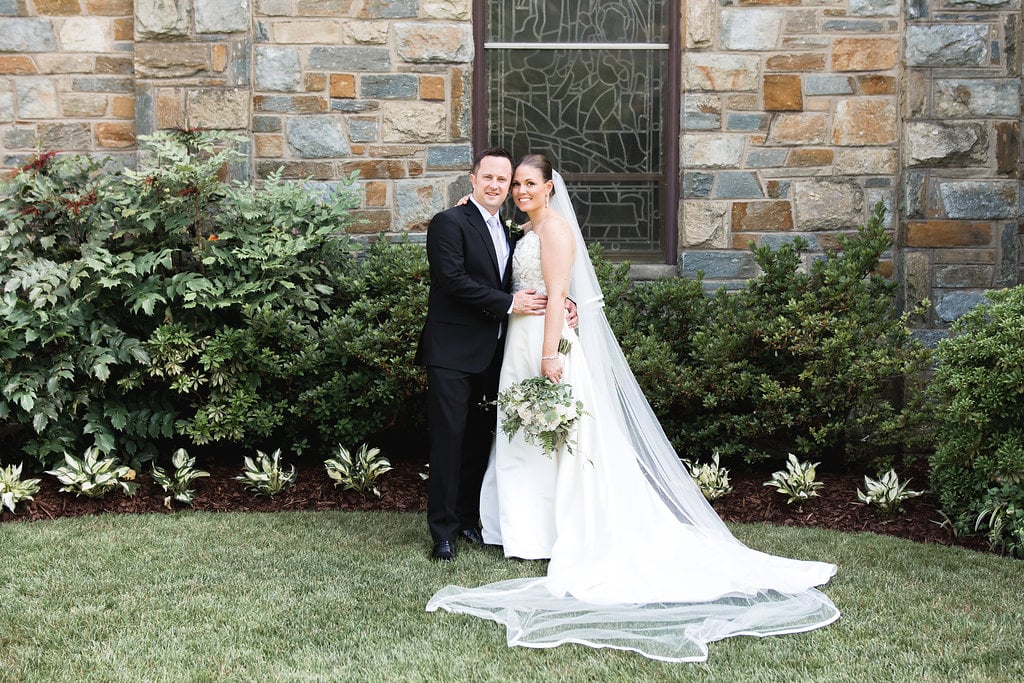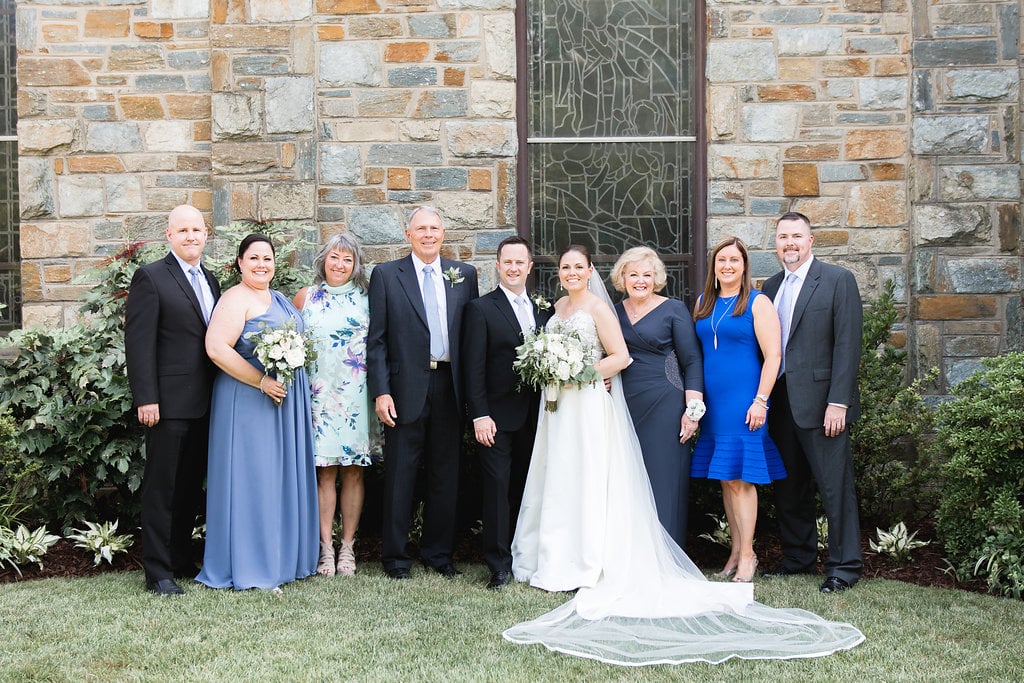 After Julia and Kevin got engaged, Julia asked her mom to tag along on a spur-of-the-moment trip to a second-hand bridal boutique down the street from their house: Fairytale Bride. Unlike many other bridal stores, all of the sales associates are volunteers and the proceeds are donated to charitable organizations within the area. It was after she purchased her dress that Julia learned that the money she had spent was donated to a scholarship fund for a Montgomery County High School student that would be attending community college to study nursing. Every way of supporting the community that the couple could tie into their wedding plans made it more personal and memorable for them.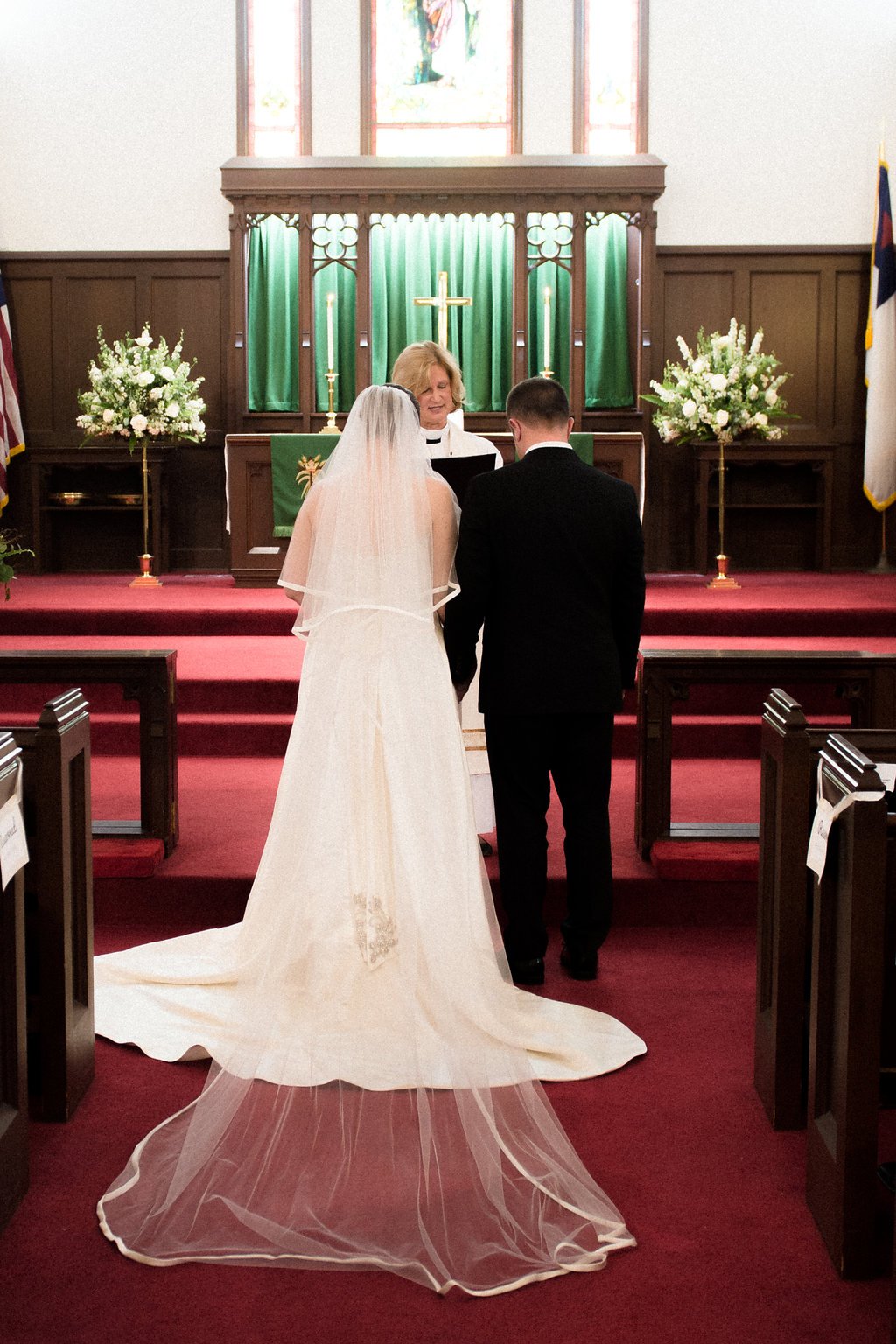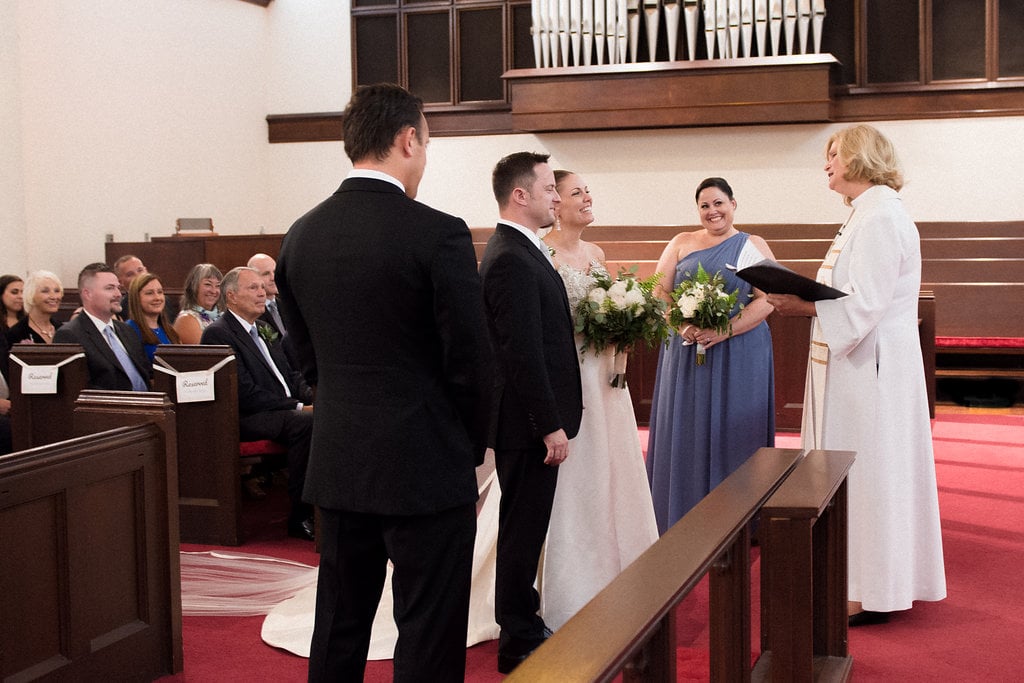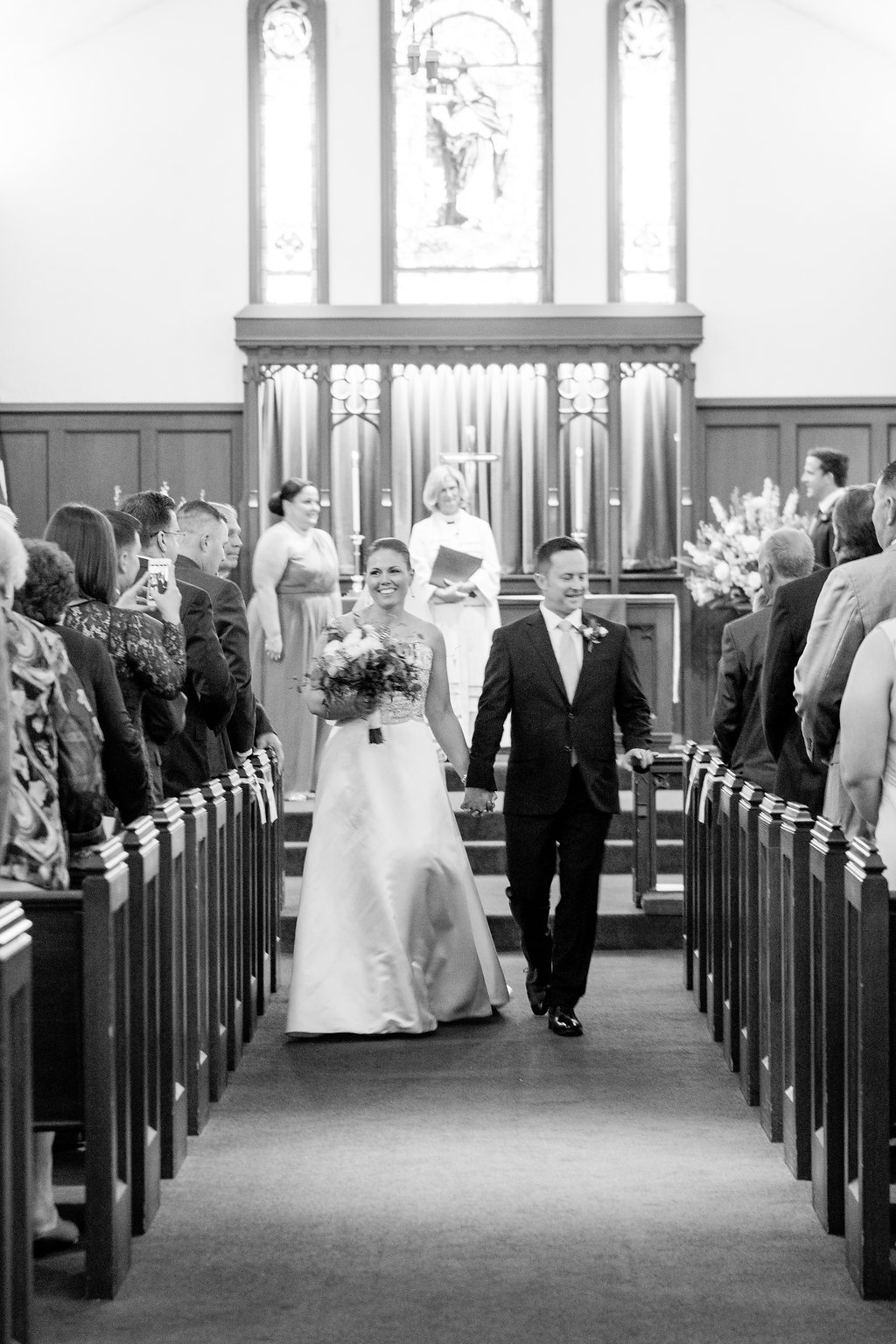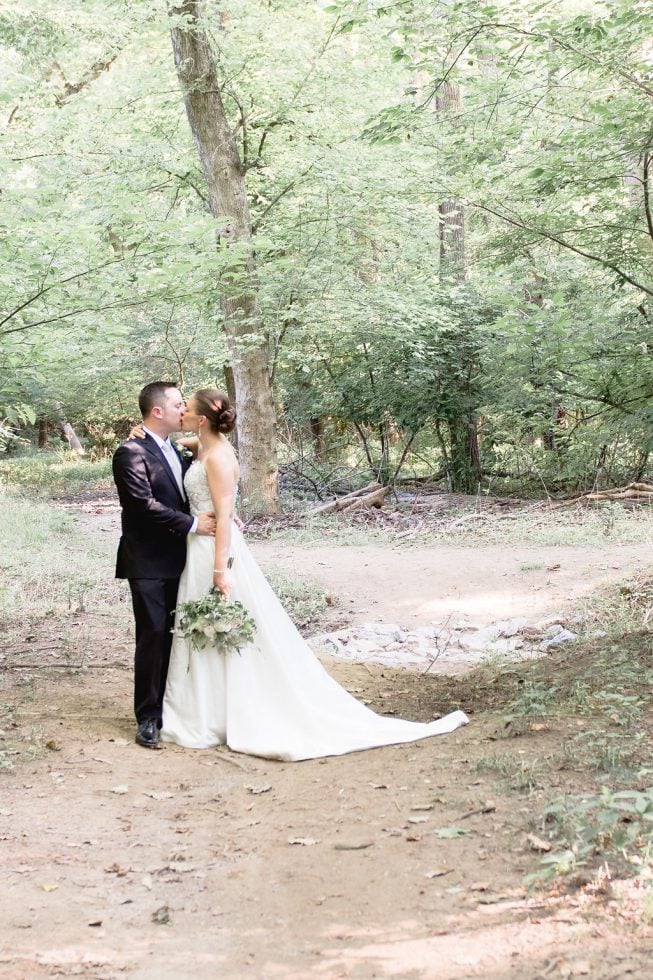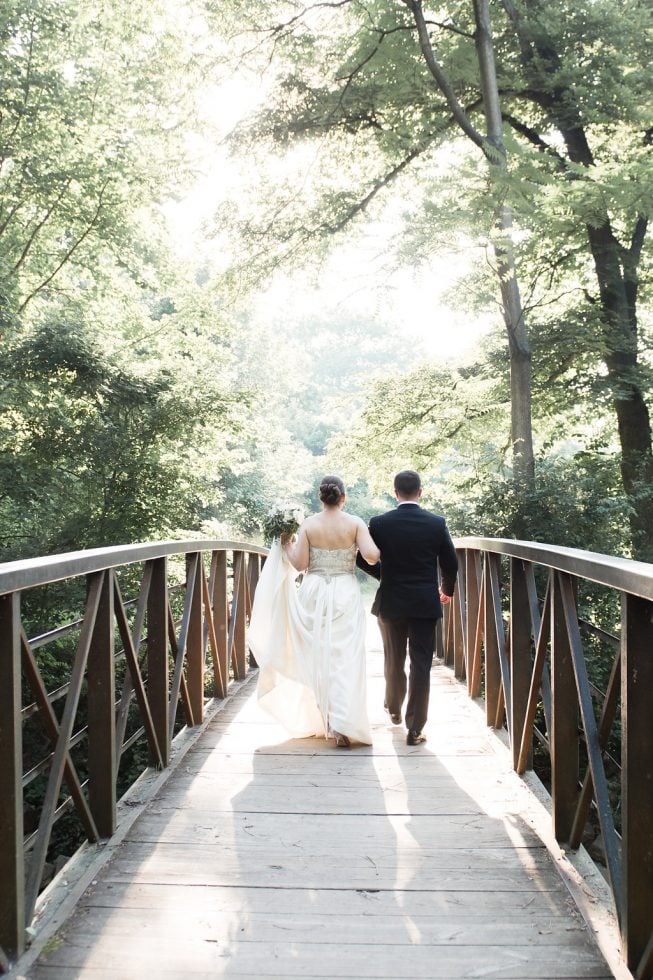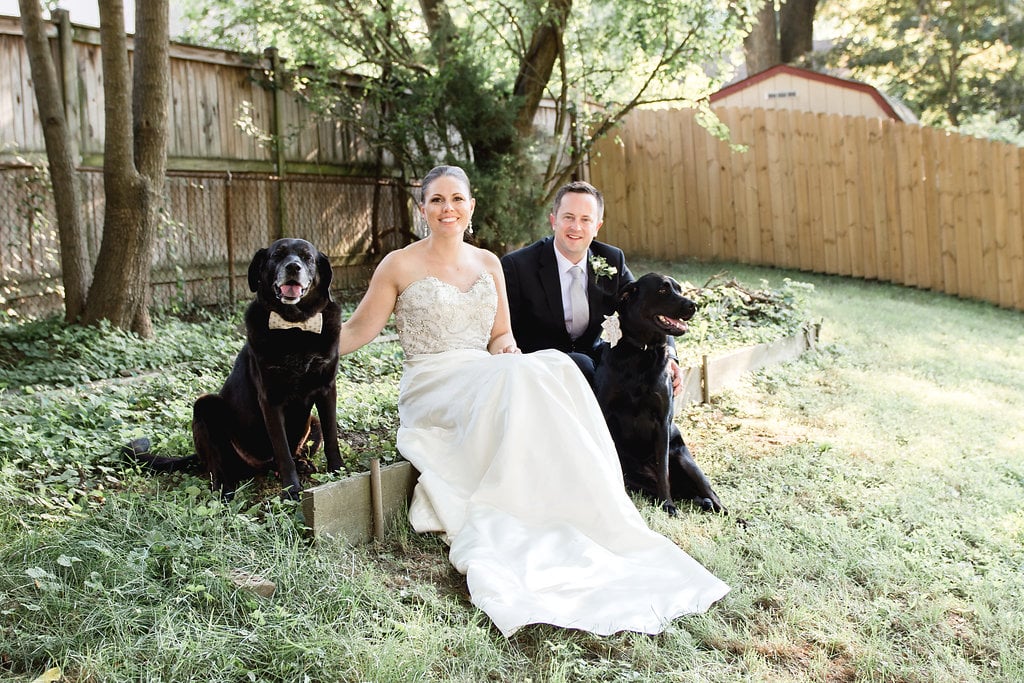 For both Julia and Kevin, it was important that for their wedding day they share their beloved neighborhood with their visiting friends and family. Pinstripes North Bethesda, located at Pike & Rose, was the exact venue the couple hoped to find for their reception. Cocktail hour at Pinstripes offered guests a large bar with seating next to two bocce lanes.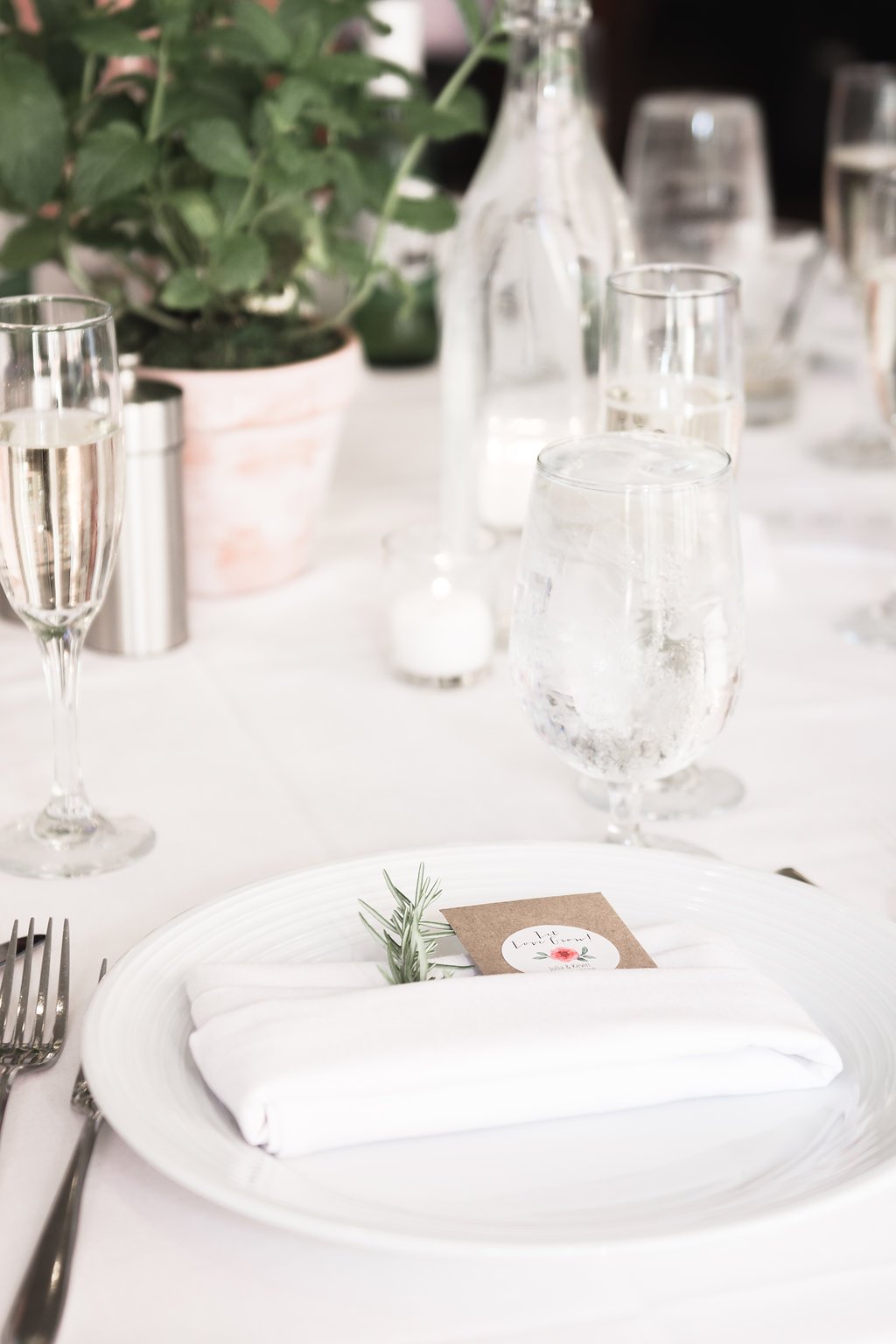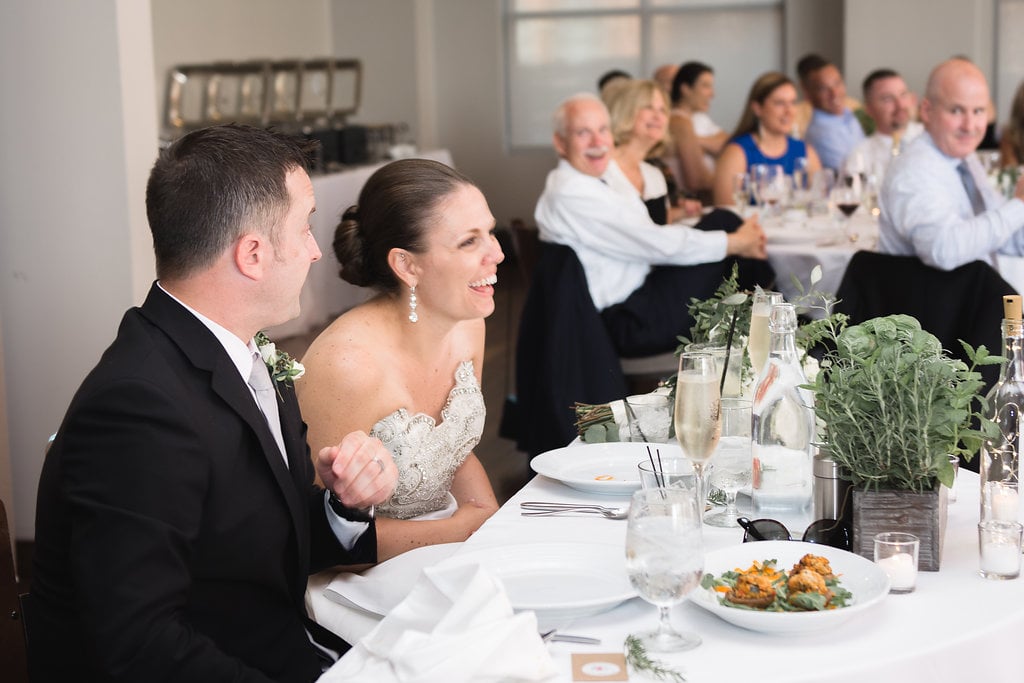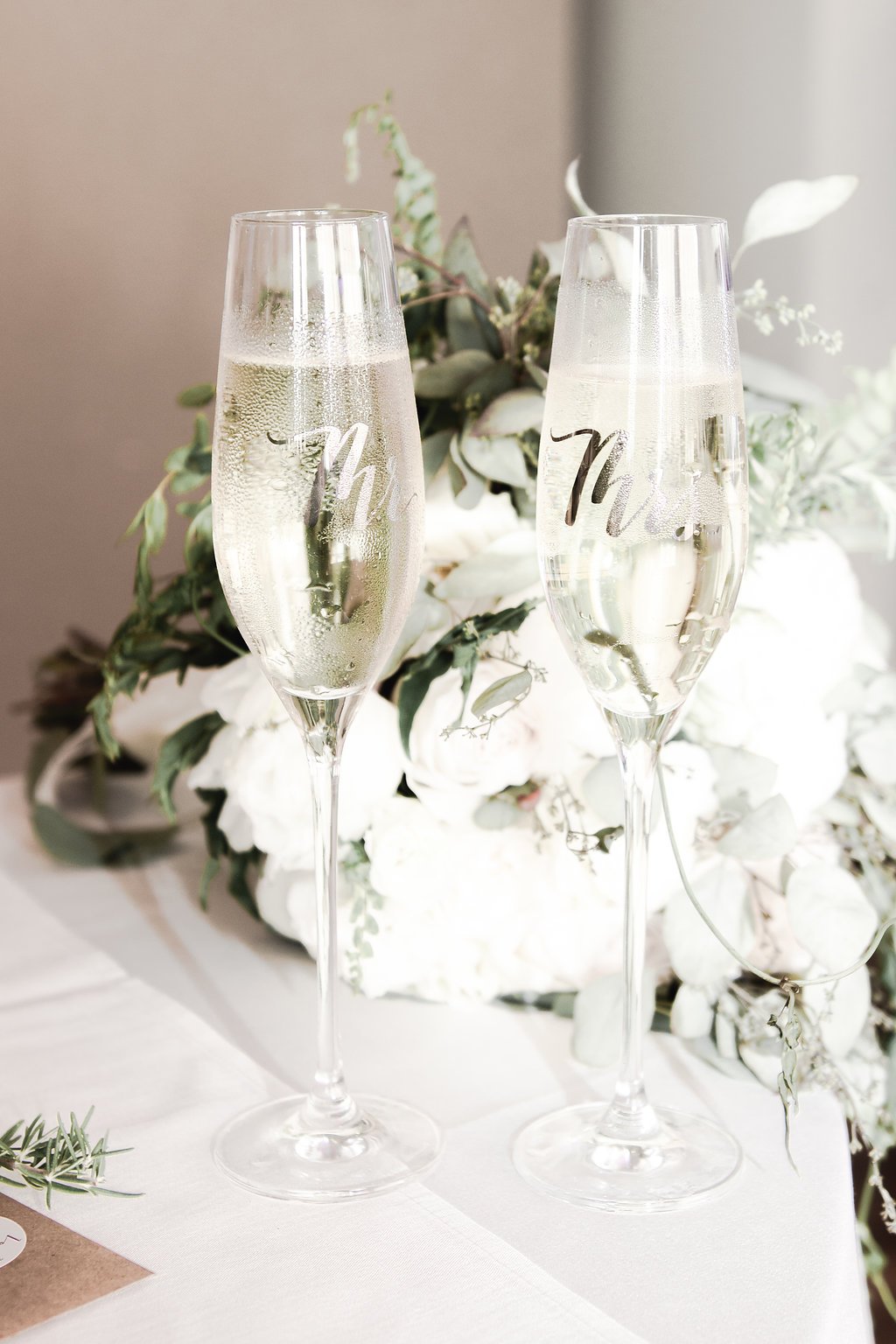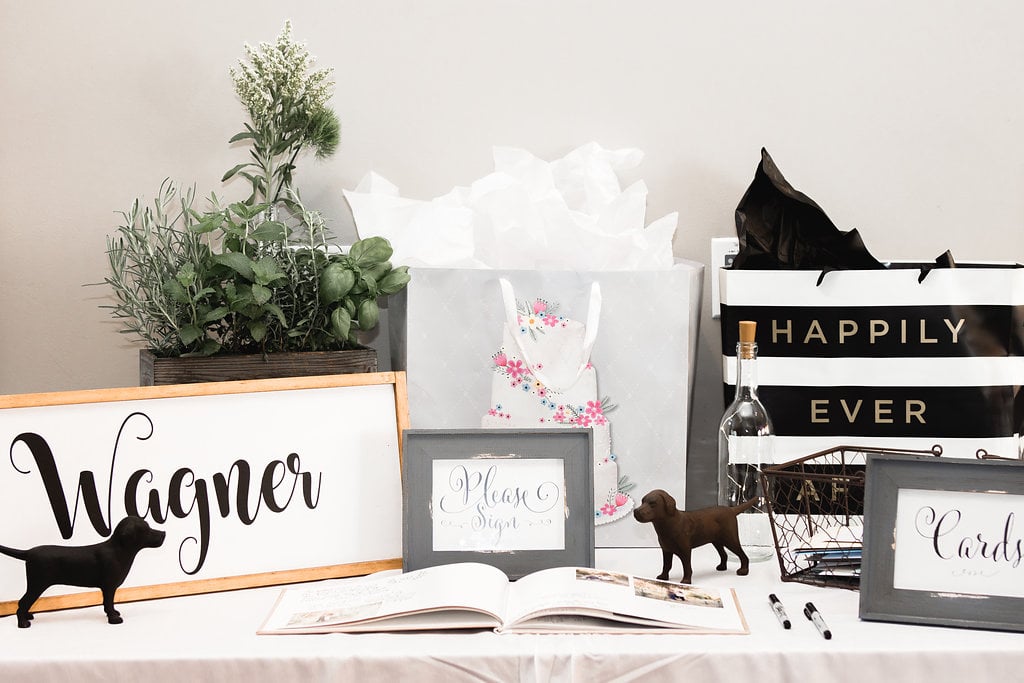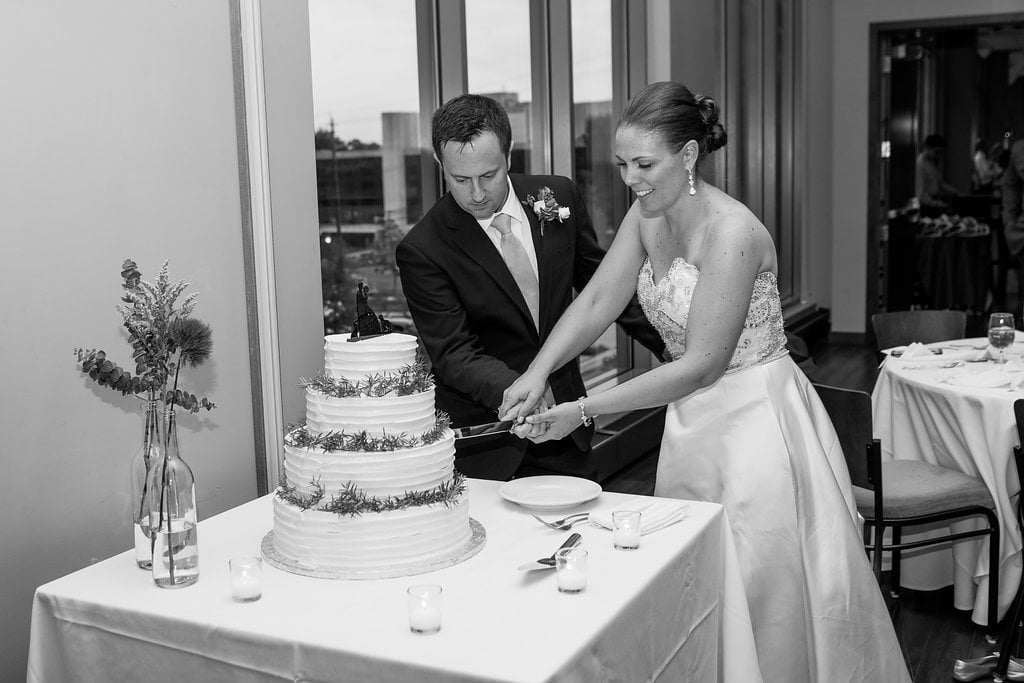 Off of the ballroom, guests were encouraged to join in on all the action when the DJ started welcoming everyone onto the dance floor and they announced that the bowling lanes had opened up.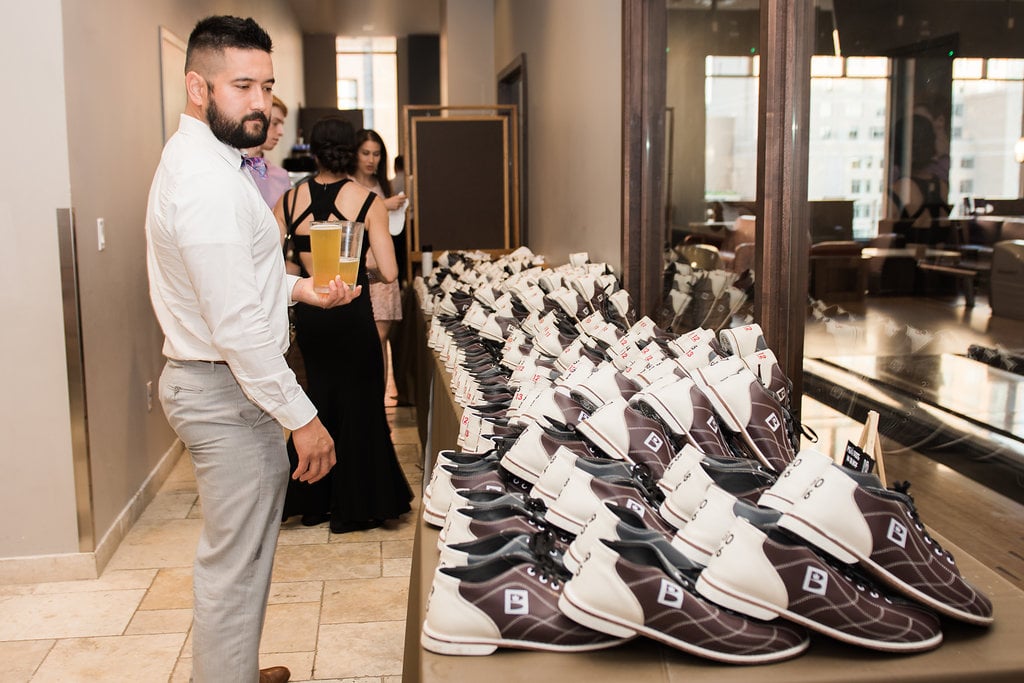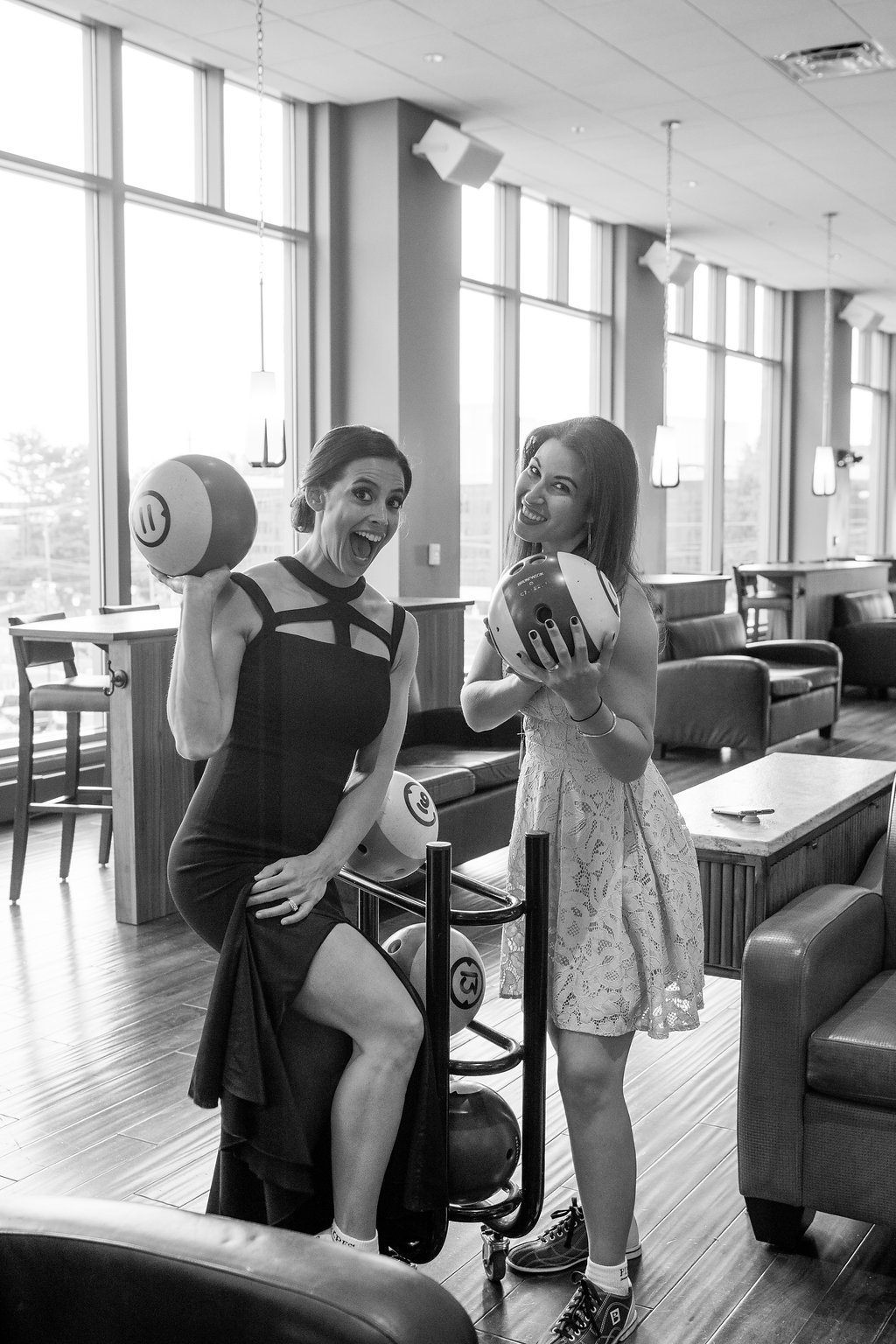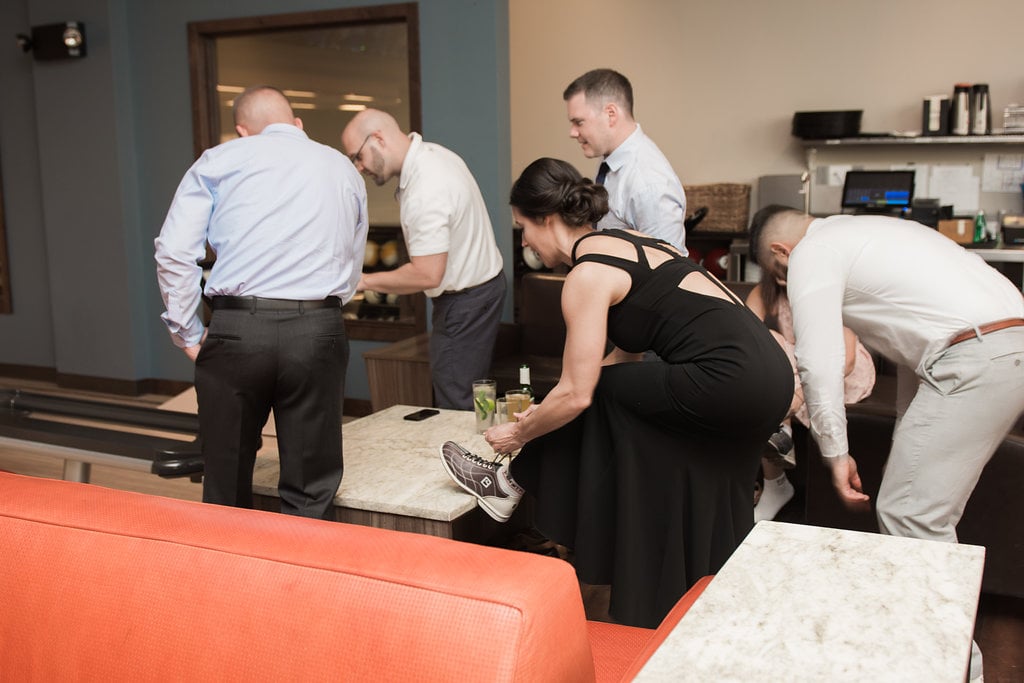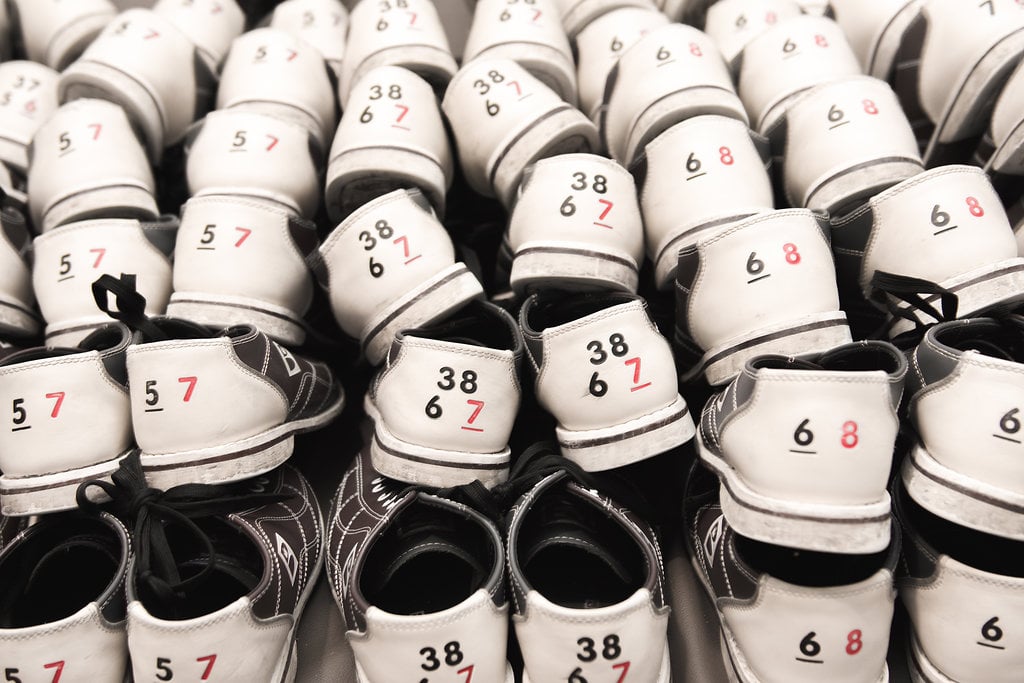 "As I looked around at my guests, everyone was laughing, smiling, dancing, and bowling," says Julia. "The dance floor and bowling lanes stayed full until the end of the night!"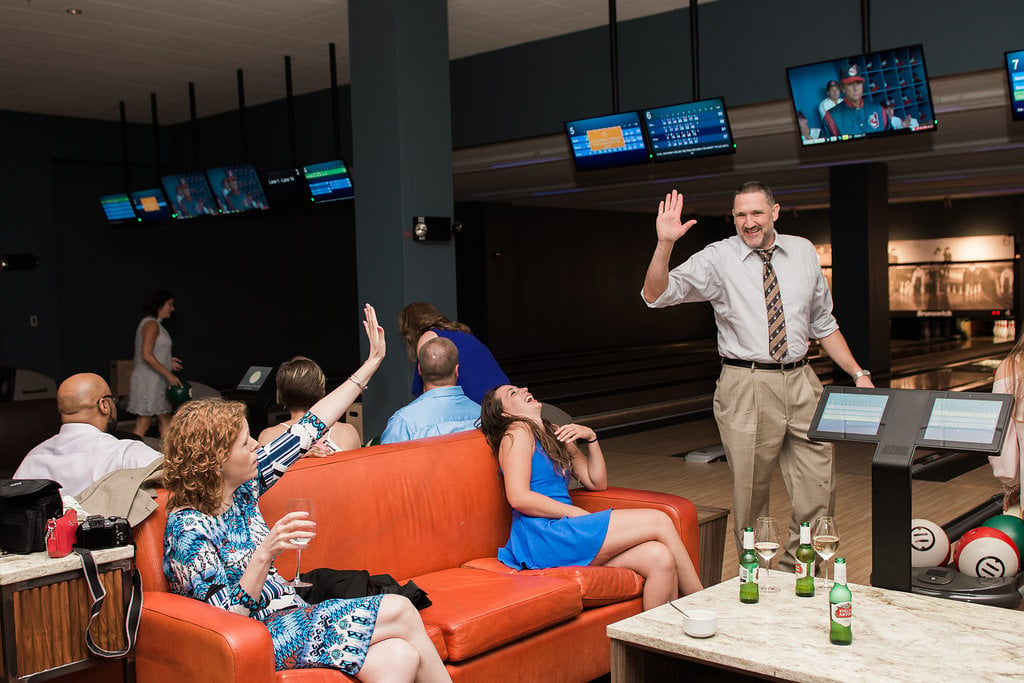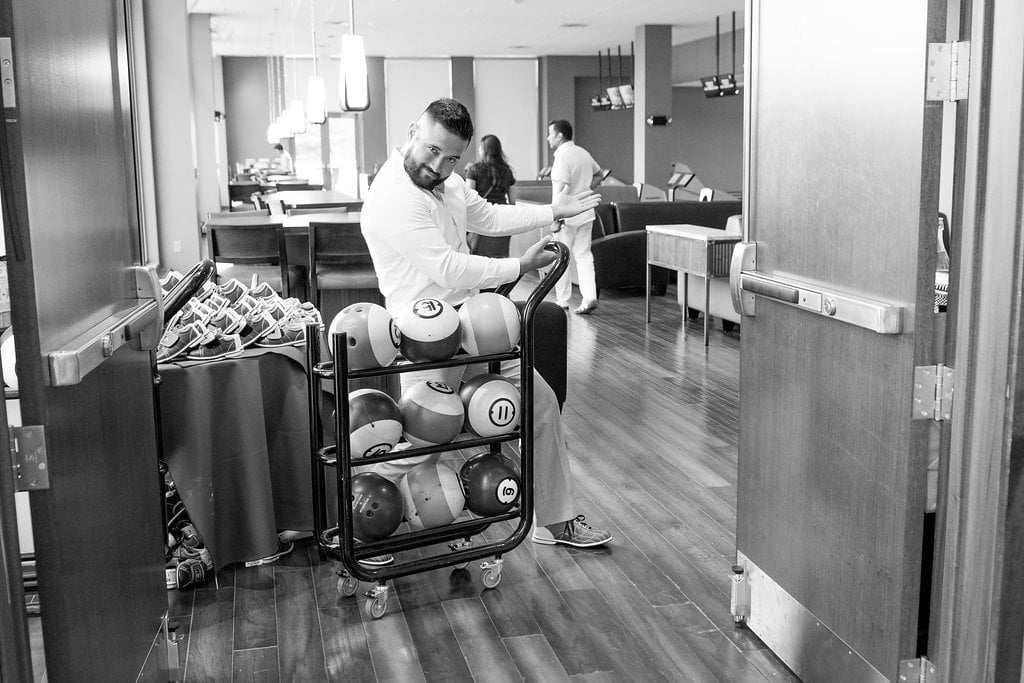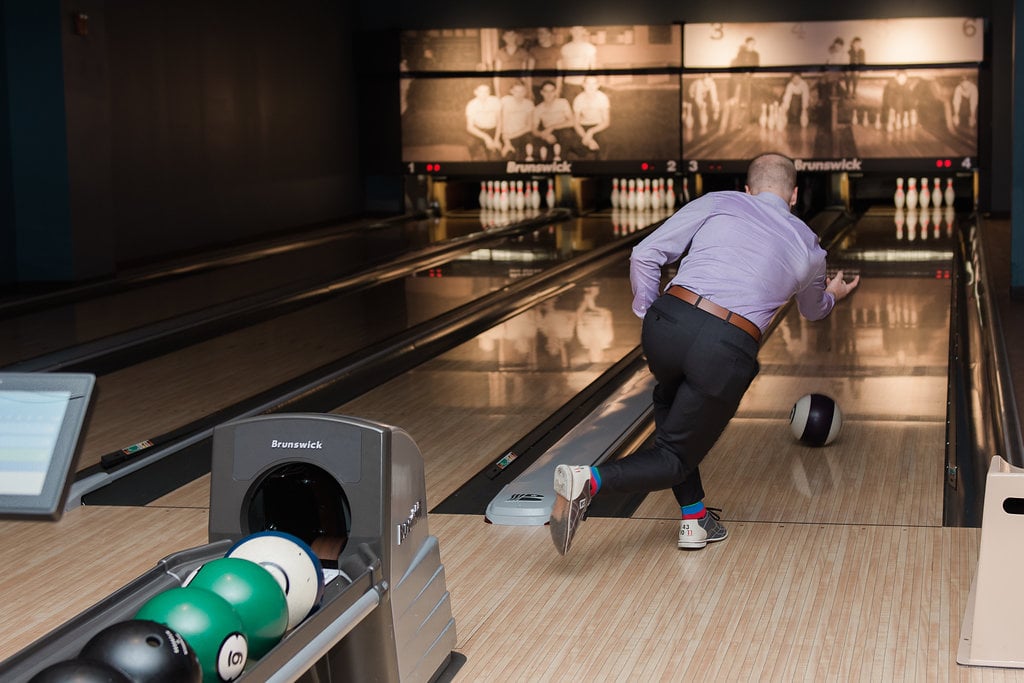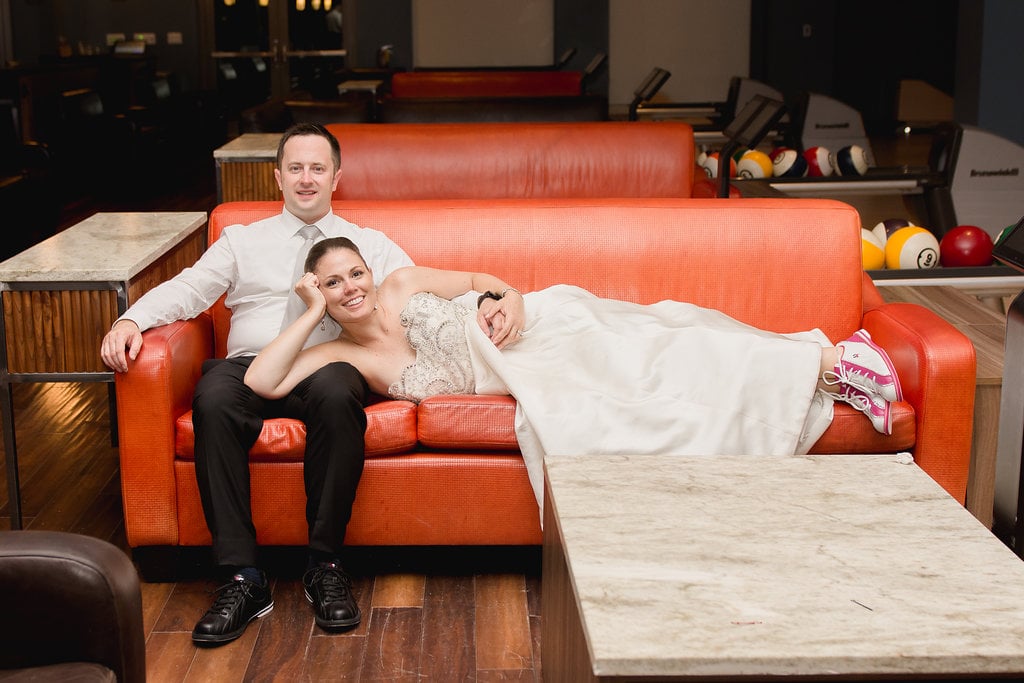 After their one-of-a-kind wedding the couple relaxed on their honeymoon in St. Lucia, but were happy to return back to their beloved home with the many new memories they created there.
The Details