A white shirt is a classic. Here are some fresh ways to wear it this season.
1. (Above) White shirt, $185 at Thomas Pink; green sweater, $175 at Cos.
2. White shirt, $210 at Anne Fontaine; chevron pleated dress, $365 at Vince; pendant earrings, $150 at makua.co; pumps, $24.99 at H&M.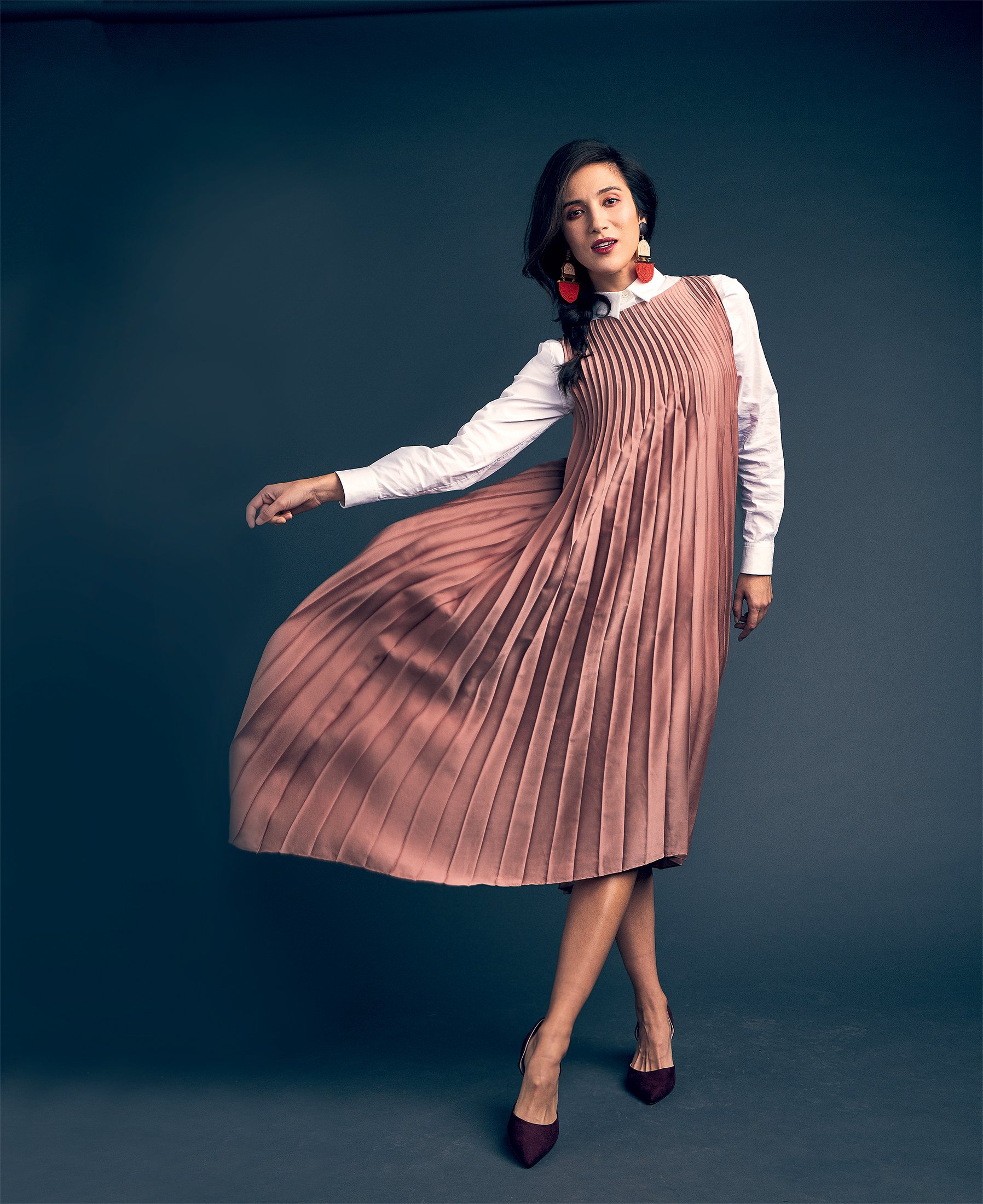 3. White shirt, $105 at Ralph Lauren; Halston Heritage black dress, $445 at Saks Fifth Avenue; gold cuffs, $295 each at Sophie Blake; Baublebar necklace, $38 at Bloomingdale's.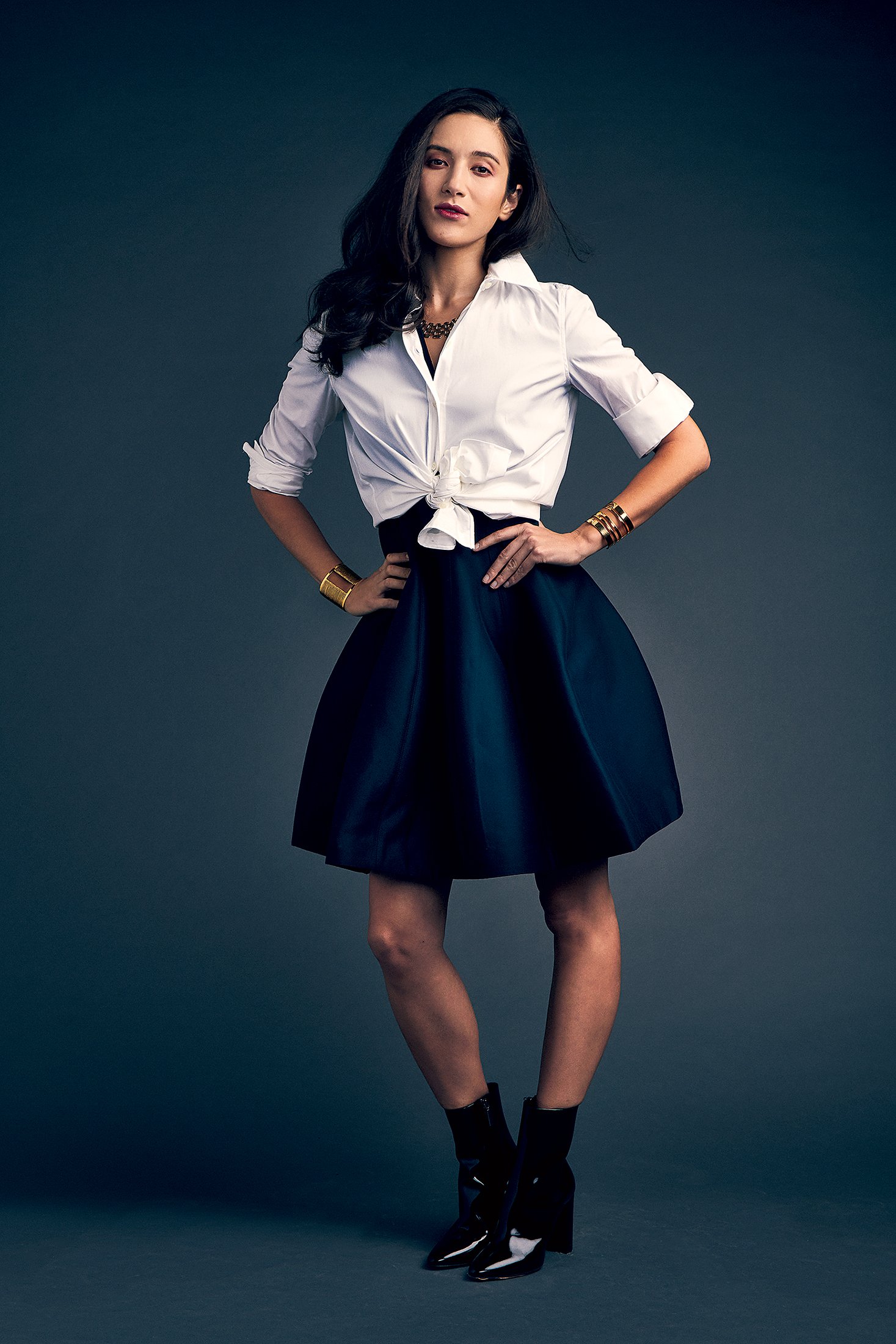 4. White shirt, $50 at the Gap; Rails blue denim shirt, $168 at Saks; jeans, $50 at Zara; pendant earrings, $185 at makua.co.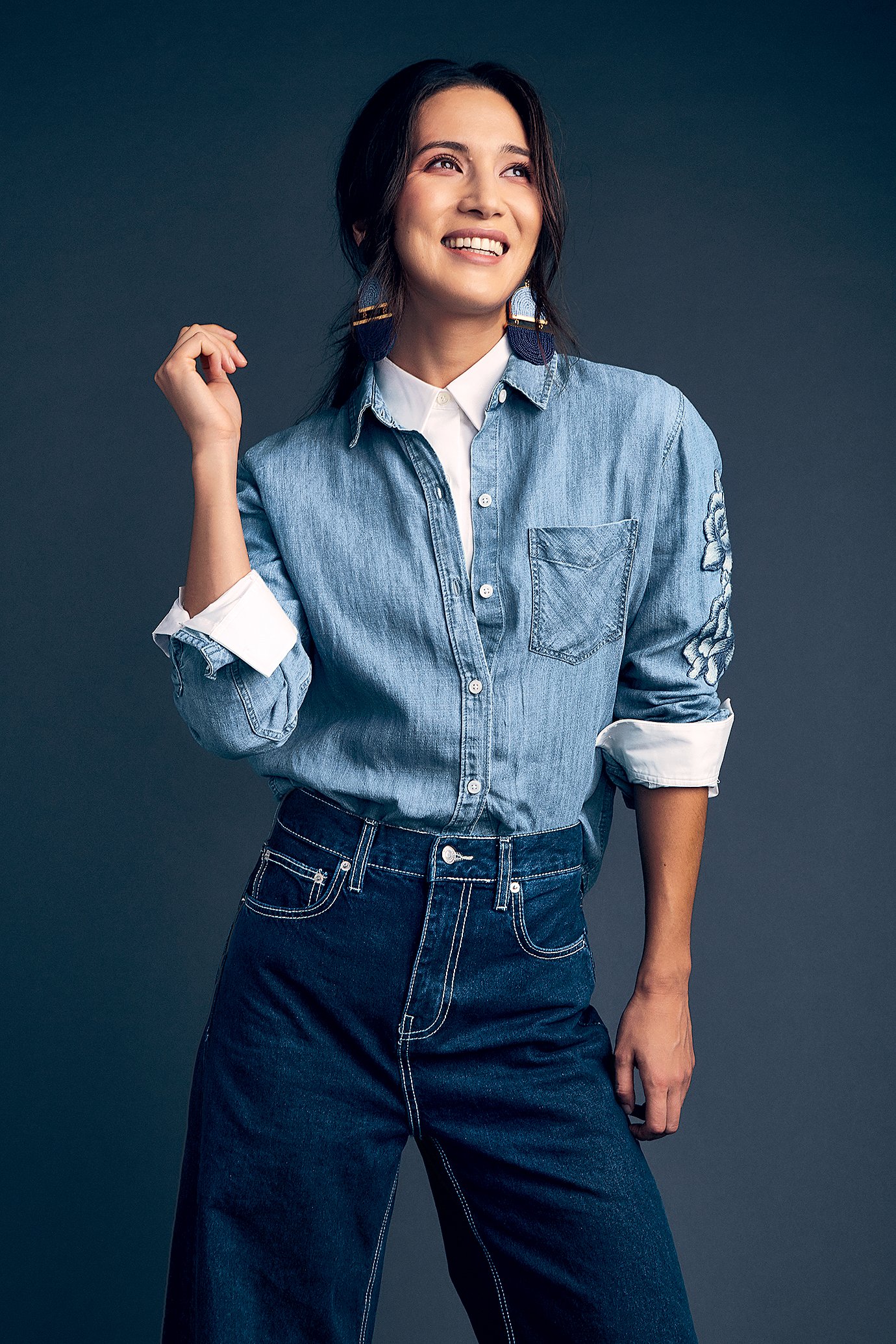 5. Elie Tahari white blouse, $161 at Saks; gray dungaree dress, $175 at Cos; pink sneakers, $150 at Puma.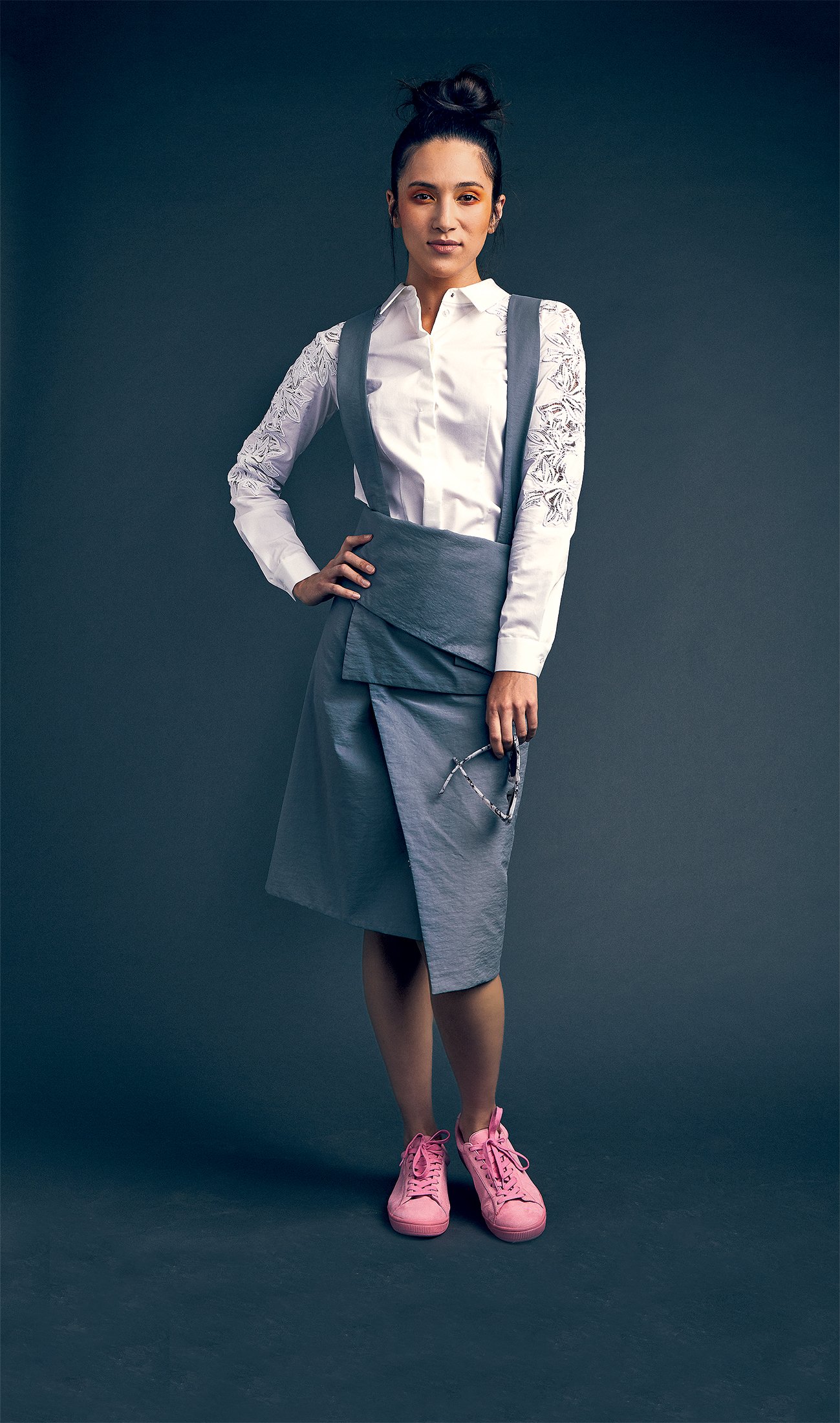 6. Peserico white shirt, $415 at Saks; pink coat, $3,890, and white pants, $695, both at Max Mara; New Look tassel loafers, $37 at ASOS.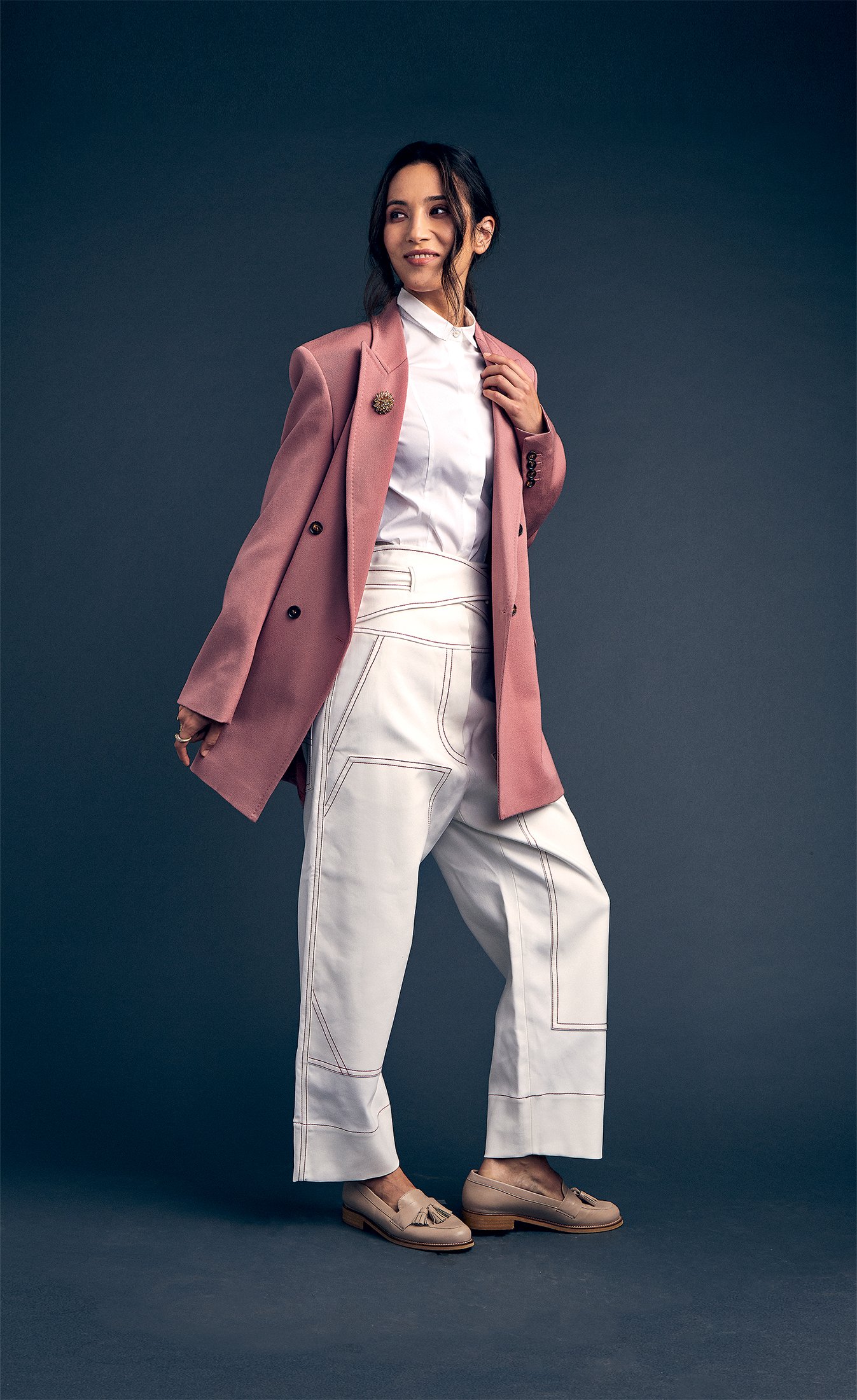 7. White shirt, $140 at Club Monaco; Oscar de la Renta fish-print dress, $2,190 at Saks; Le Spec sunglasses, $59 at Urban Outfitters.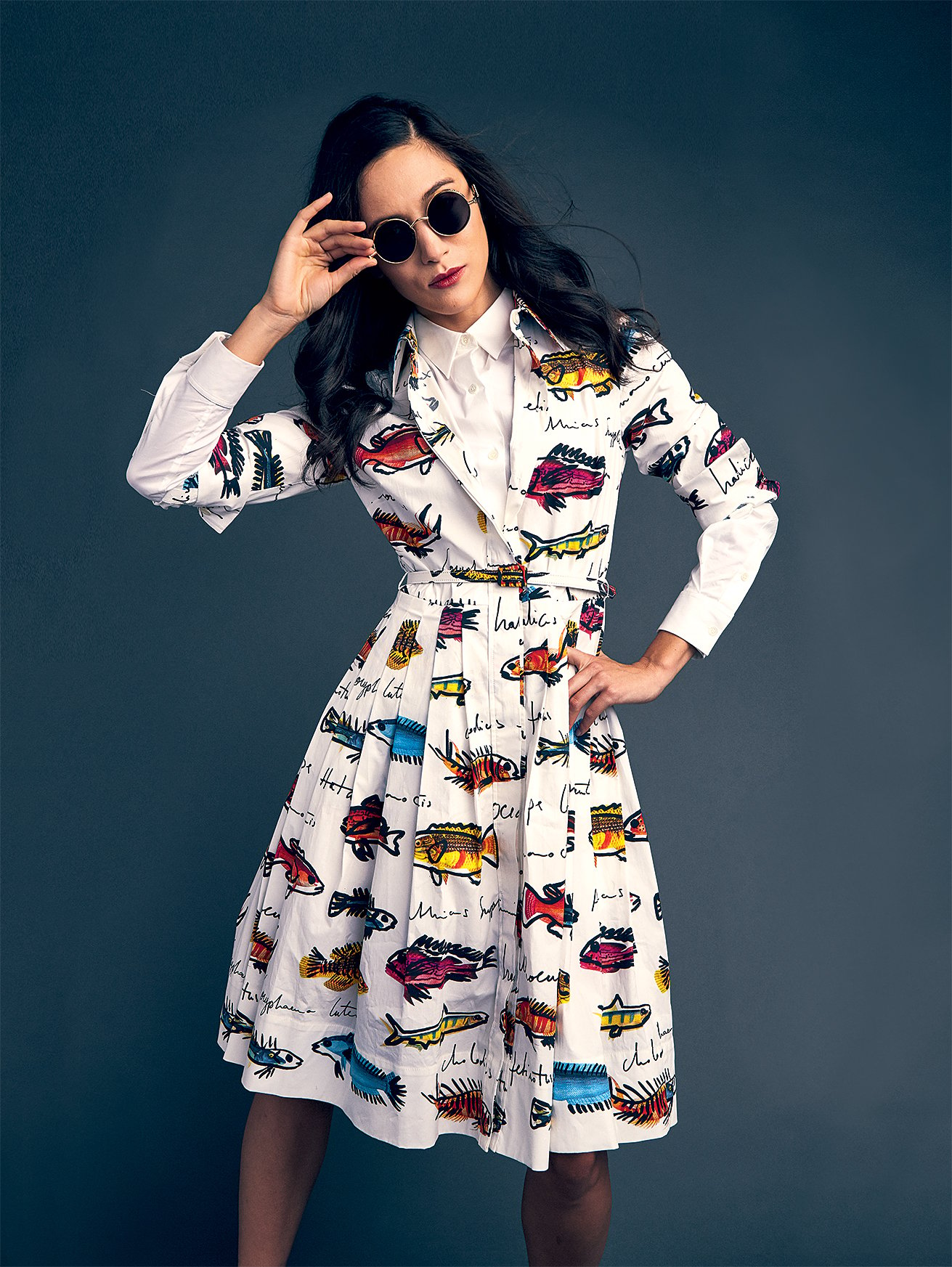 8. White shirt, $175 at Vince; Theory checked dress, $345, and checked skinny trousers, $345, at Saks; Manu Atelier rectangular leather bag, $575 at Saks.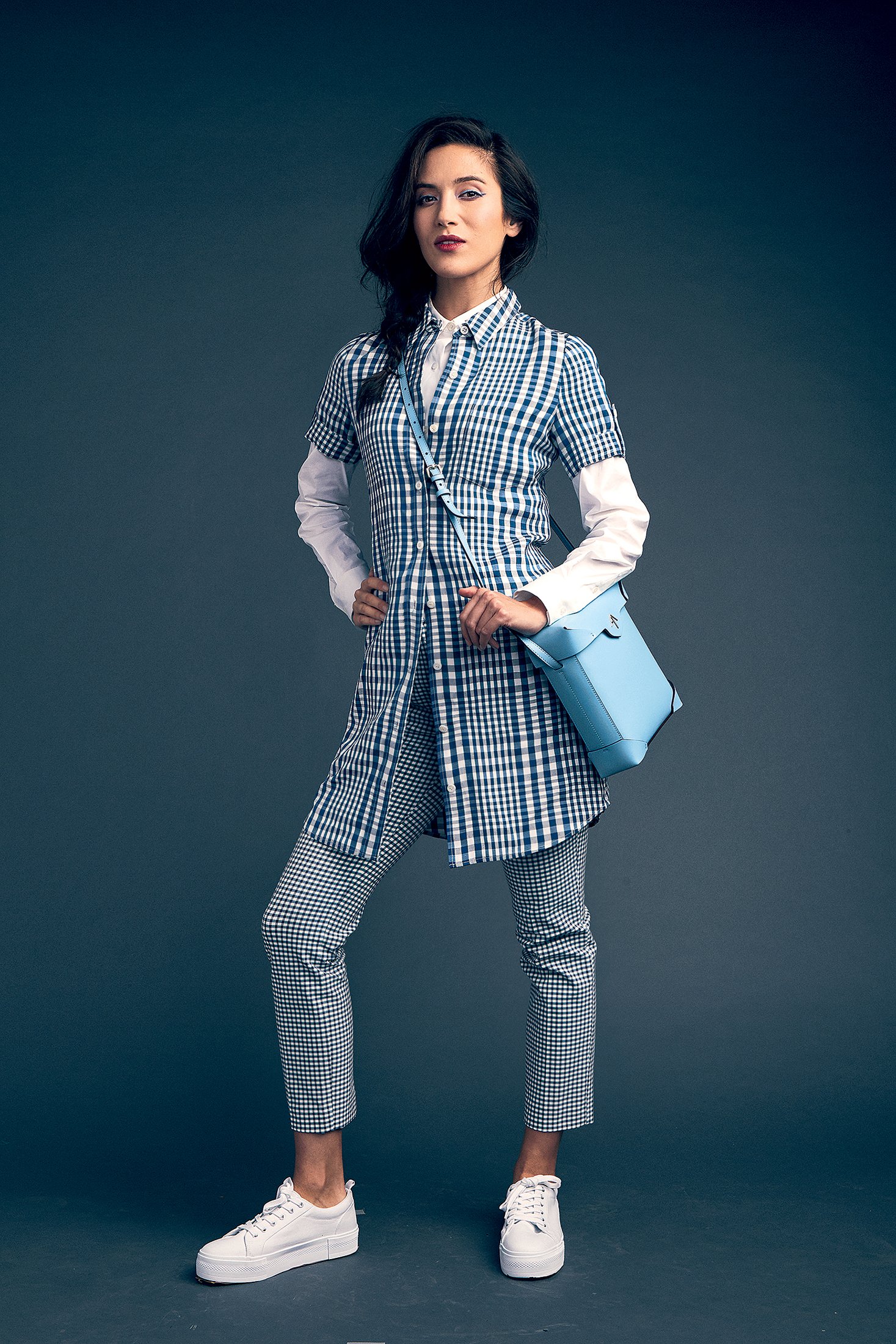 9. Theory button-down shirt, $265 at Saks; "Lashes" print dress, $1,650 at Céline; Chloé nude ankle-wrap espadrilles, $595 at Saks; sheer pink polka-dot socks, $6.50 at ASOS.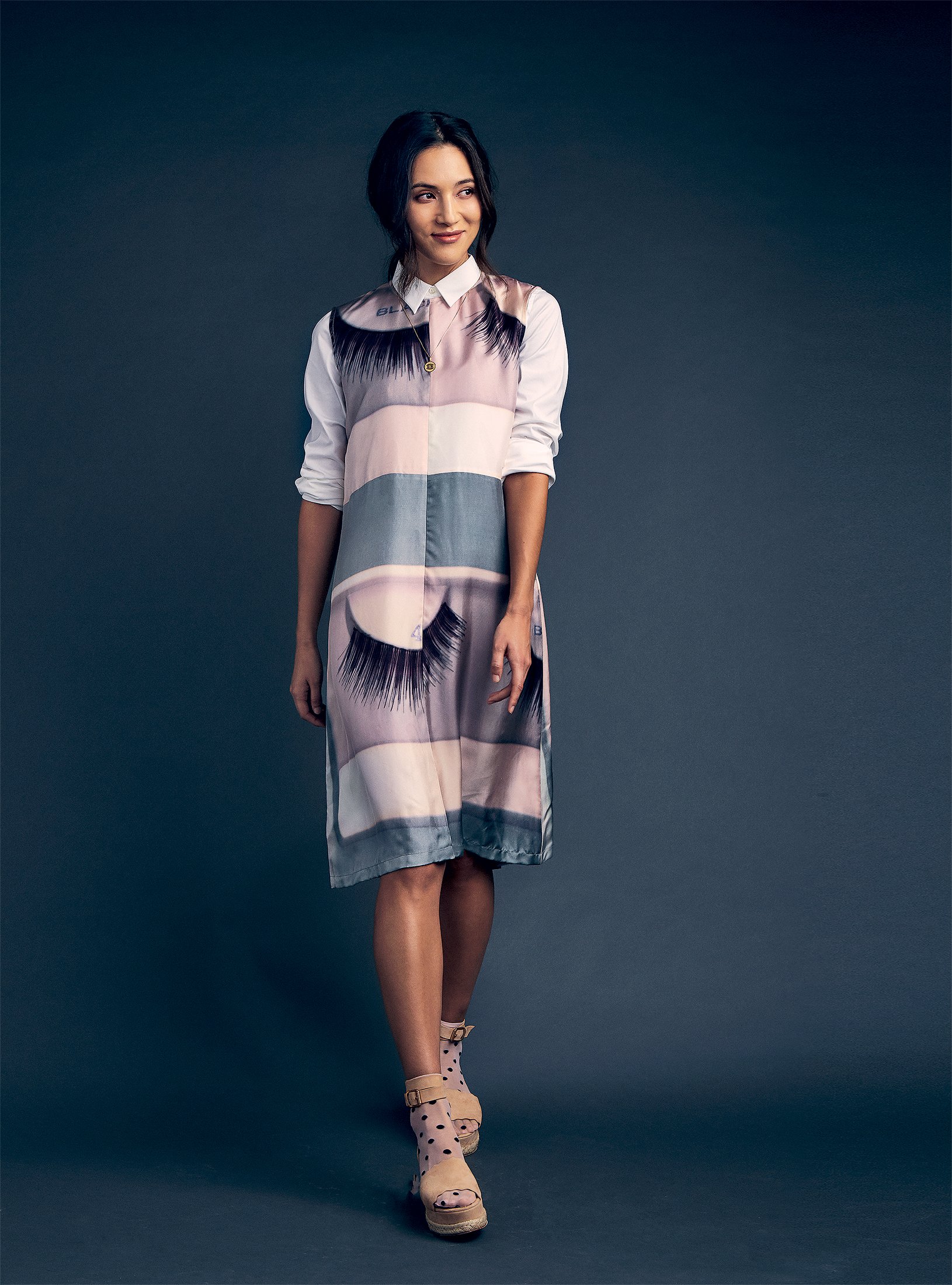 Styling by Frederique Stephanie at The Pop Up House; Hair and Makeup by Connie Tsang at The Artist Agency using Oribe Hair Care and Hourglass Cosmetics; Model is Nadine C. at Modelogic (Mid-Atlantic).
This article appears in the October 2018 issue of Washingtonian.