Kelly Carnes proposed to her boyfriend Ryan Moore in an observatory with skyline views of New York City. But the proposal was more unusual than meets the eye. Instead of producing a diamond ring during the big moment, she went with a custom piece made of meteorite shards and dinosaur bone. If you knew Kelly and Ryan, you'd know that suited them just perfectly. The couple had met a few times before—Kelly often went out dancing on date nights with her ex at Cusbah, a restaurant and club on H Street. Ryan was, as Kelly recalls "the hot bartender."
Though Kelly was dating someone else at the time, she thought Ryan was so great she tried to set him up with her best friend. Alas, the match didn't take. However a year later, Kelly and Ryan fortuitously bumped into one another during a Brightest Young Things party at the National Museum of American History. Kelly was a CEO of her own company and also does PR and event planning, and Ryan was working at the Department of Justice. As they began to spend more time together, they discovered they shared an interest in all things magical, epic, and unearthly. "It struck me how different she was from everyone else, and how unafraid she was to be herself" says Ryan.
A year later, the couple eloped…. in a way only they could pull off. Jetting down to New Orleans for April Fool's Day, Kelly and Ryan strolled through the French Quarter together, getting their palms read, ducking into seance rooms, and even sipping cocktails at a vampire-inspired speakeasy. The day ended with an intimate wedding ceremony at the New Orleans Pharmacy Museum, in which Kelly, decked out in Harry Potter-themed high-tops, swapped vows with a beaming Ryan. But the day was just a prequel to the couple's voodoo-themed wedding back in DC, which a guest described as "one part wedding, two parts halloween, and one part viking funeral"
In early September later that year, friends and family gathered at the Historic Congressional Cemetery to celebrate Kelly and Ryan's marriage. Guests arrived at the cemetery to be welcomed by a colorful carnival troupe including the all-female drum corps from Batalá Washington, a stilt walker, a juggler, an Edgar Allan Poe impersonator, a violin player, a poet doing readings, body painters, magic tricks from magician Alain Nu, and not one, but two fire dancers.
"I loved seeing everyone's faces as they got out of their Lyfts at the cemetery entrance and were completely wowed by the spectacle," says Ryan.
The newlyweds got in on the antics. Needless to say, they were dressed to impress. Ryan wore a pirate coat with a feather top hat and red leather skull mask, while Kelly awed in a custom-made Marie Antoinette style wig and sugar skull makeup. Her two piece attire paired with her "maids of magic" who wore black dresses with red velvet cloaks, but her outfit had an extra feature. "My dress was crimson red, and was made of two pieces so that I could drop the skirt and run amok in a red sequined jumpsuit all night."
Washingtonian Weddings Instagram | Follow Washington Weddings on Facebook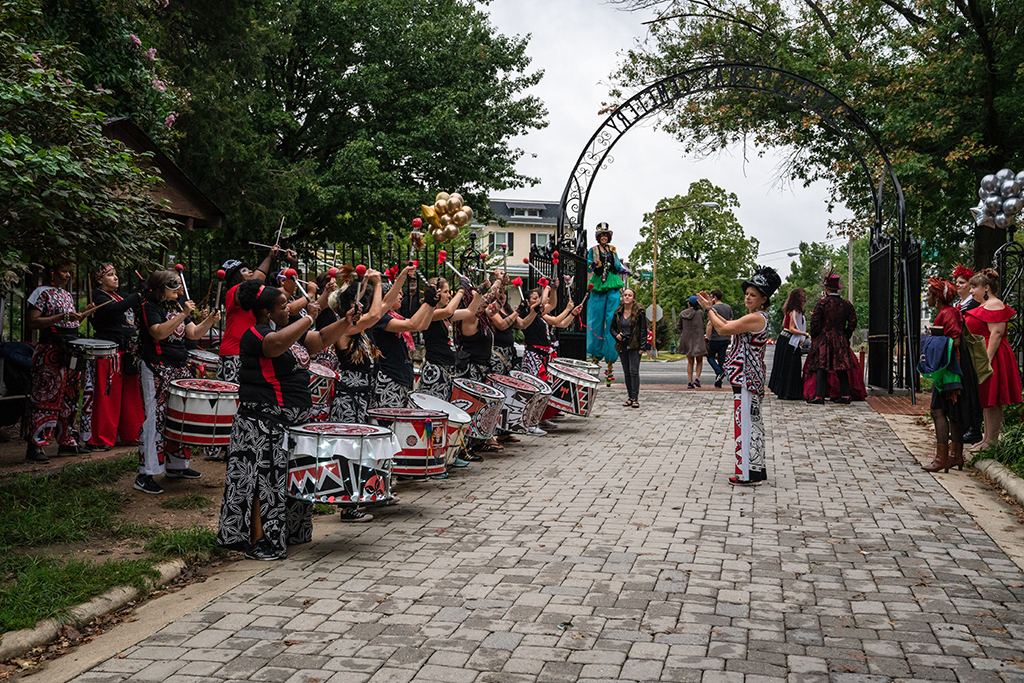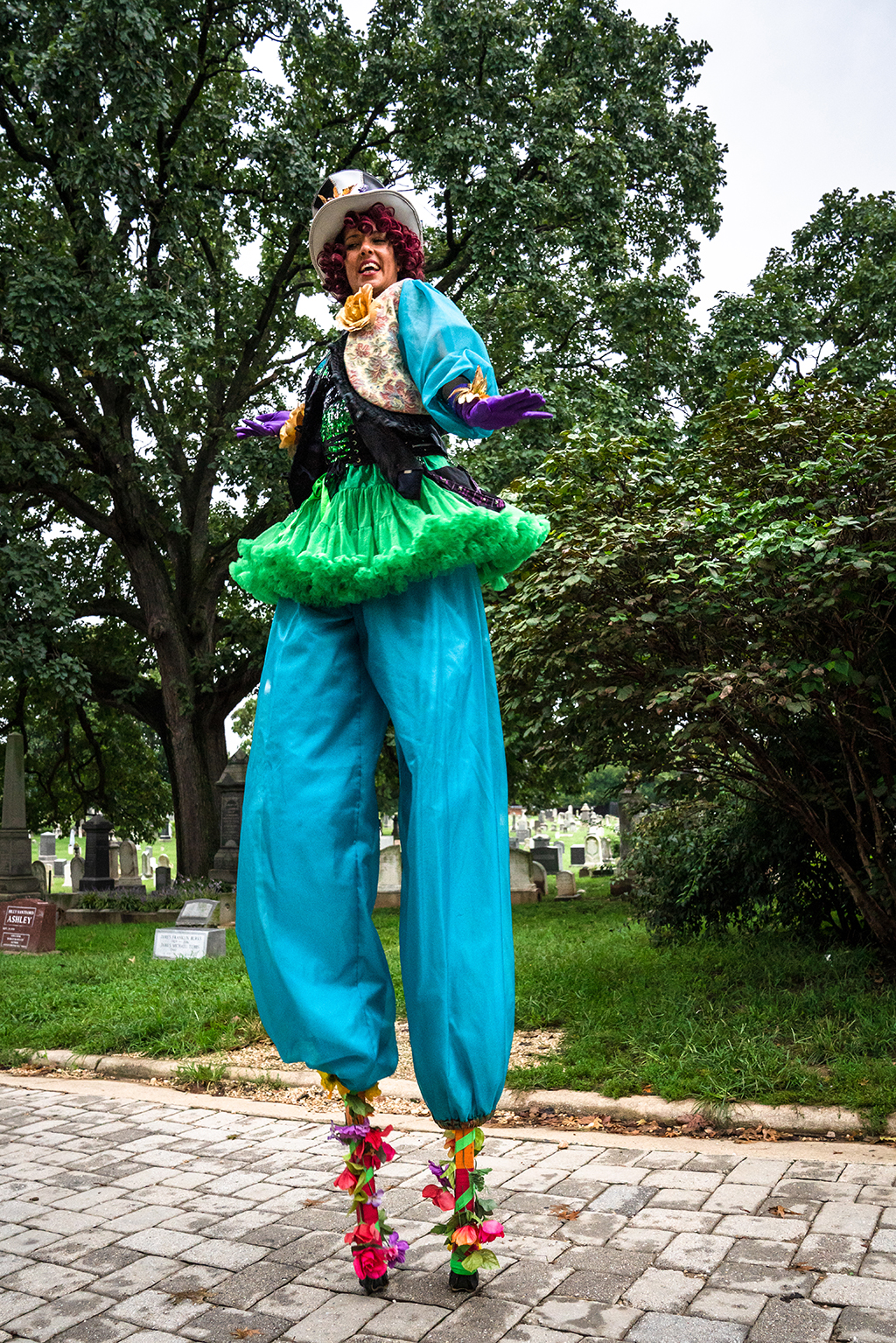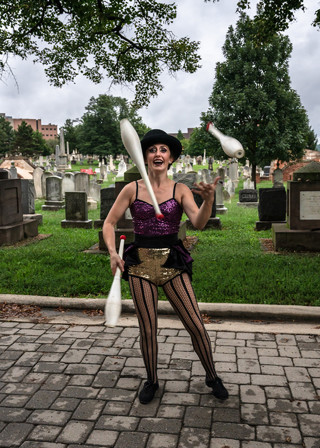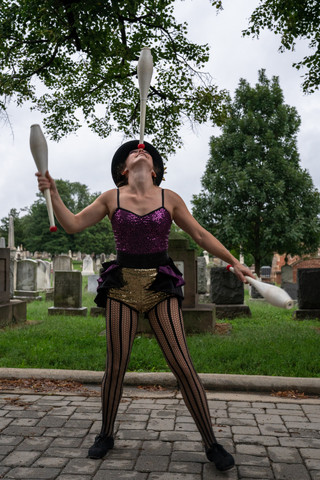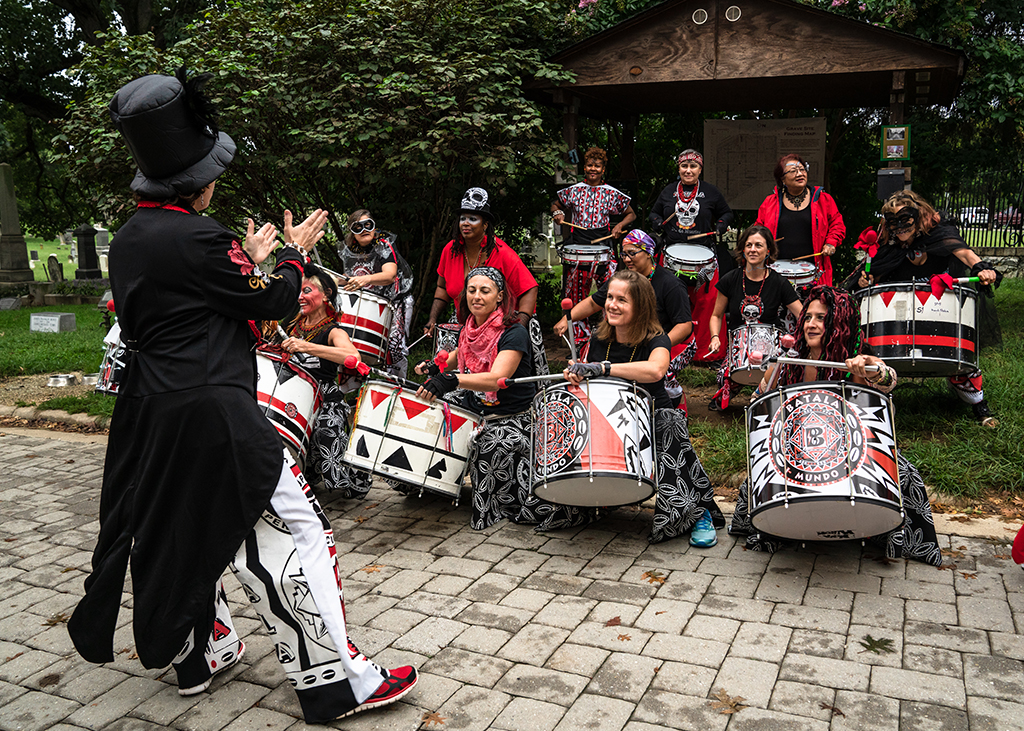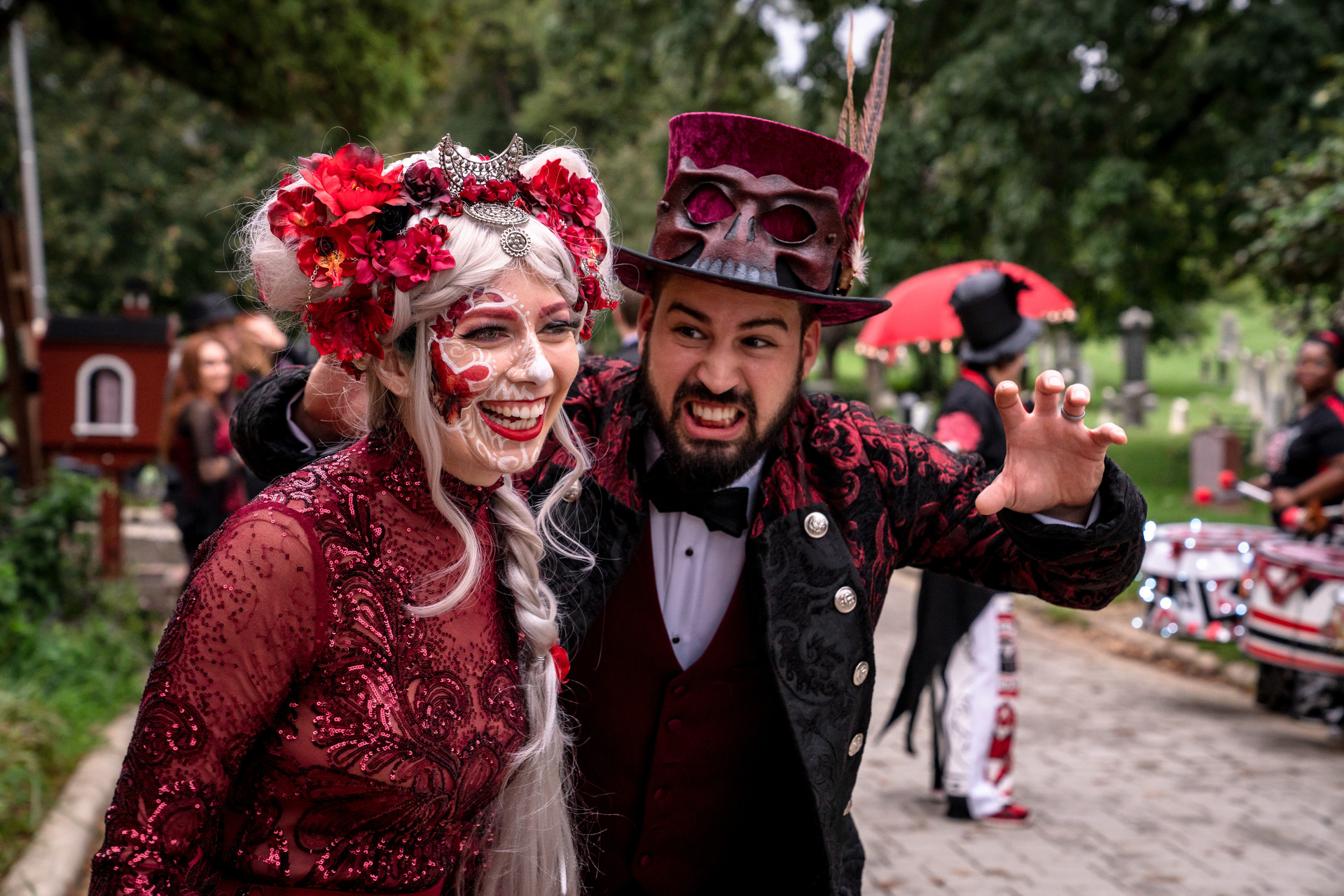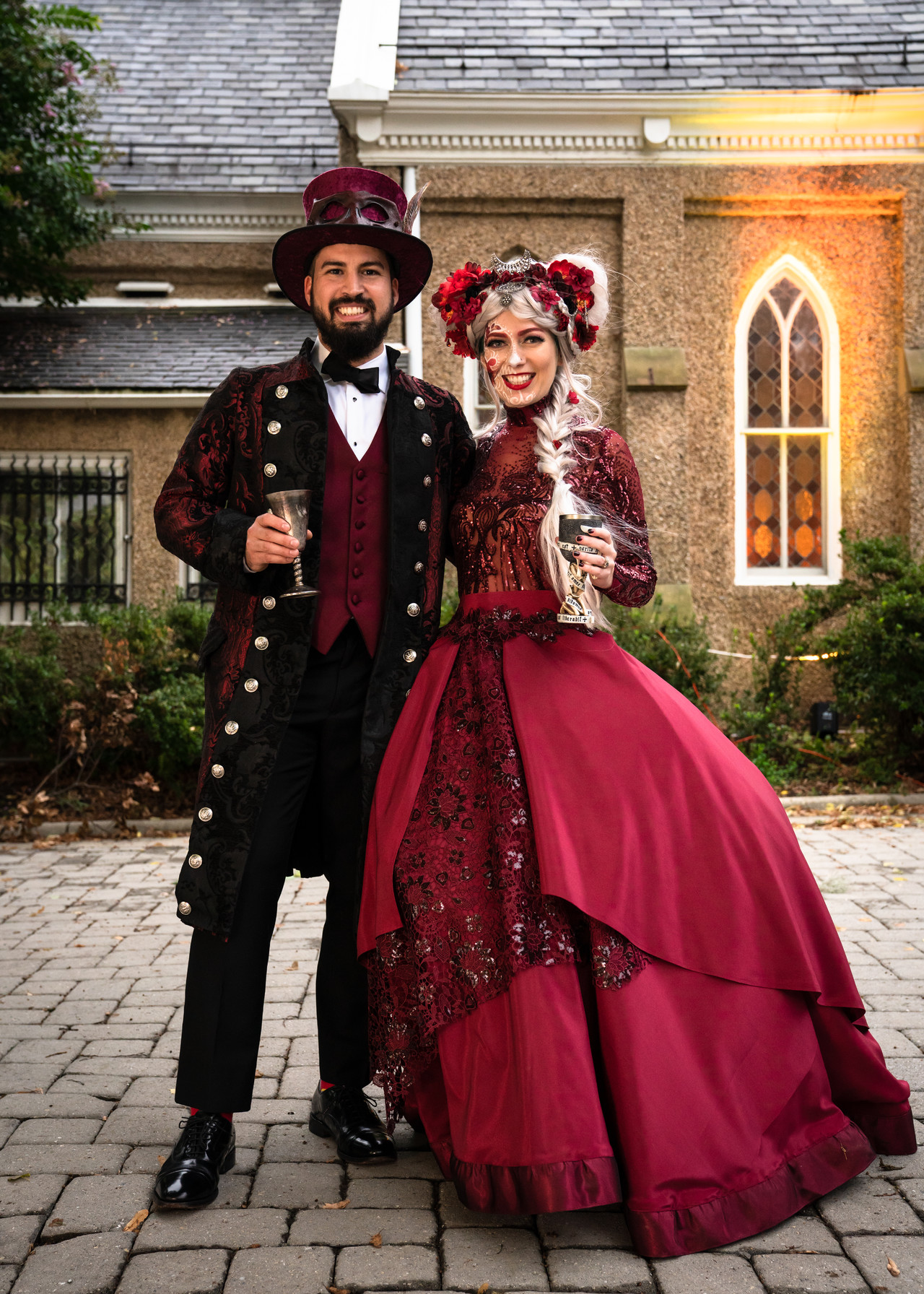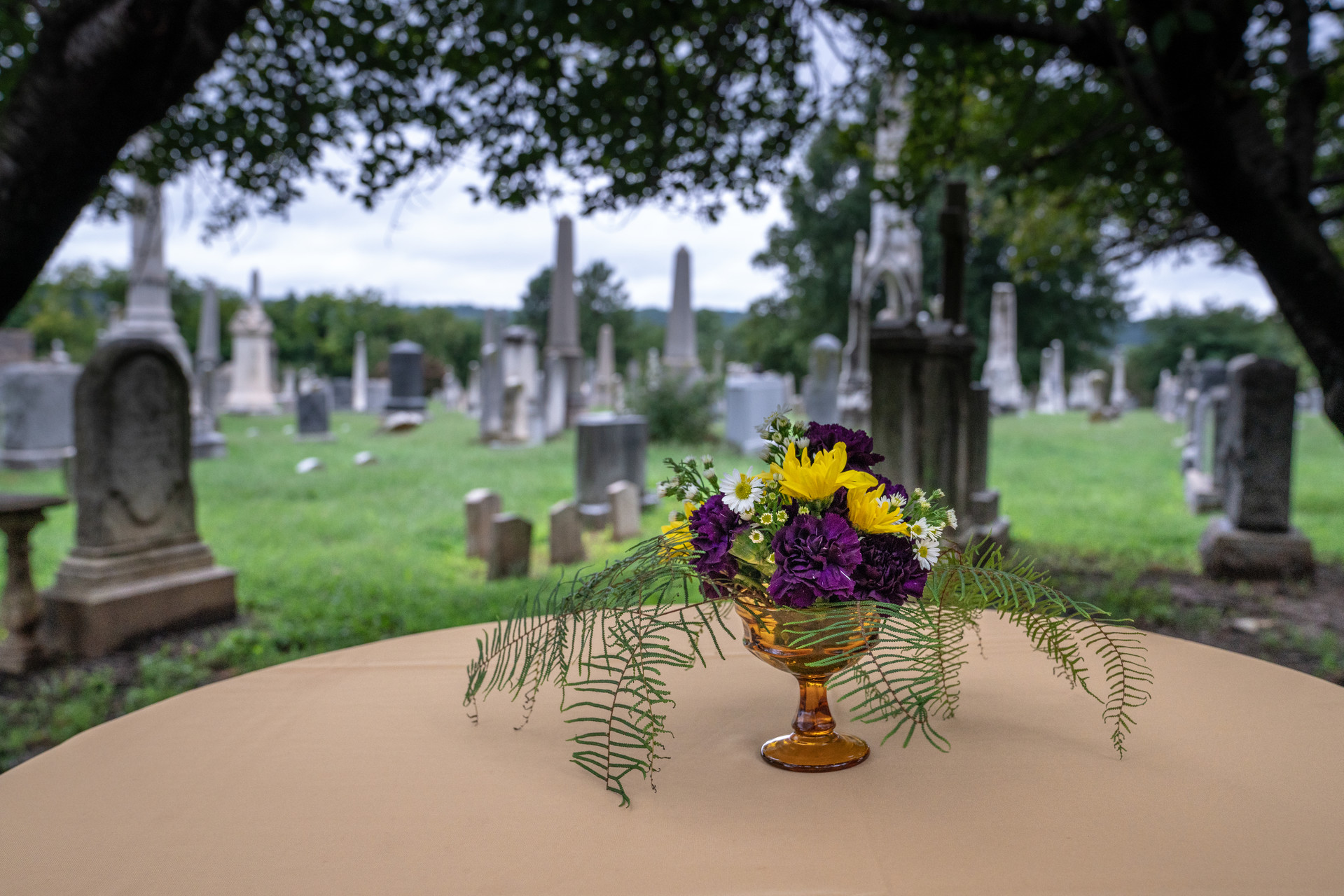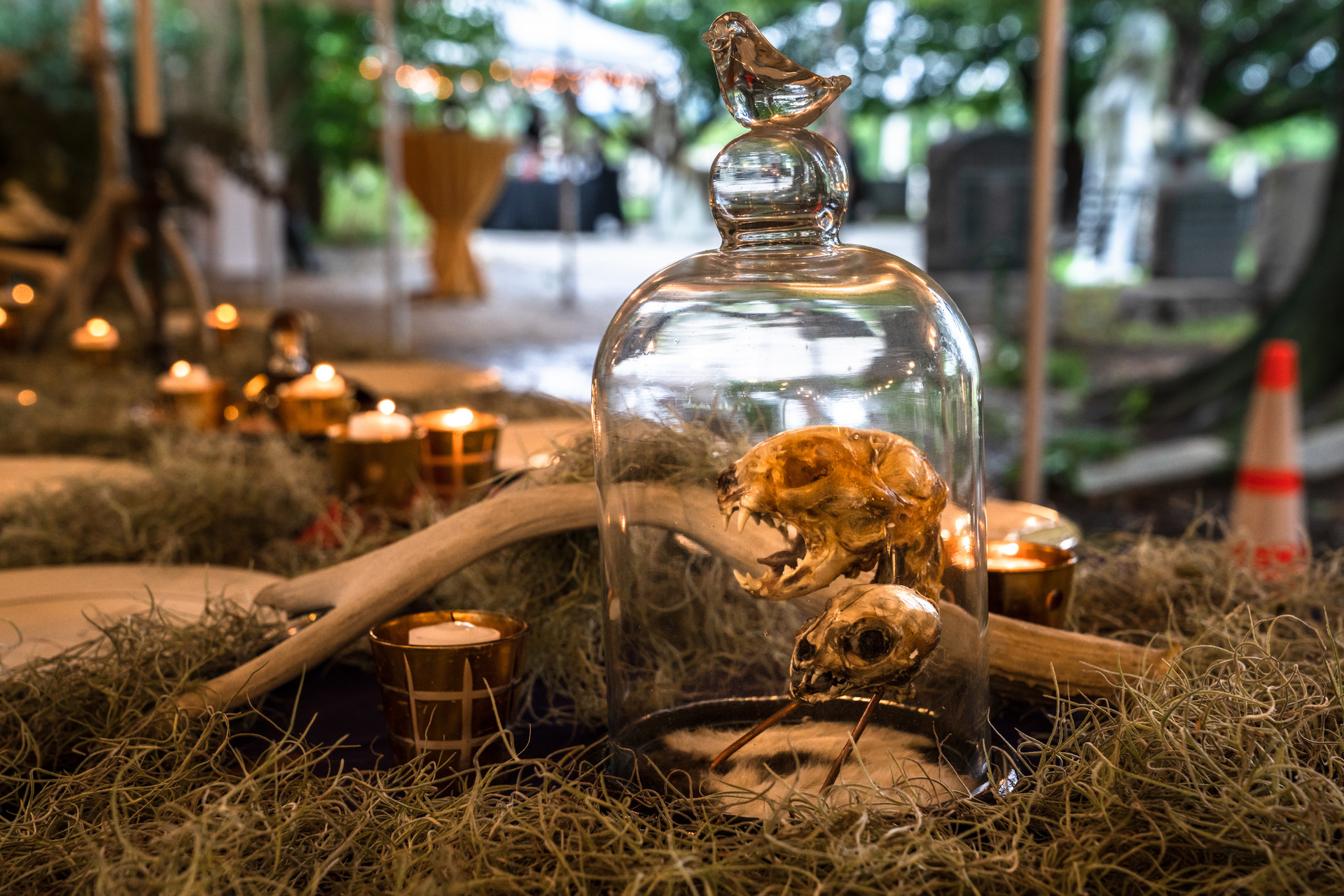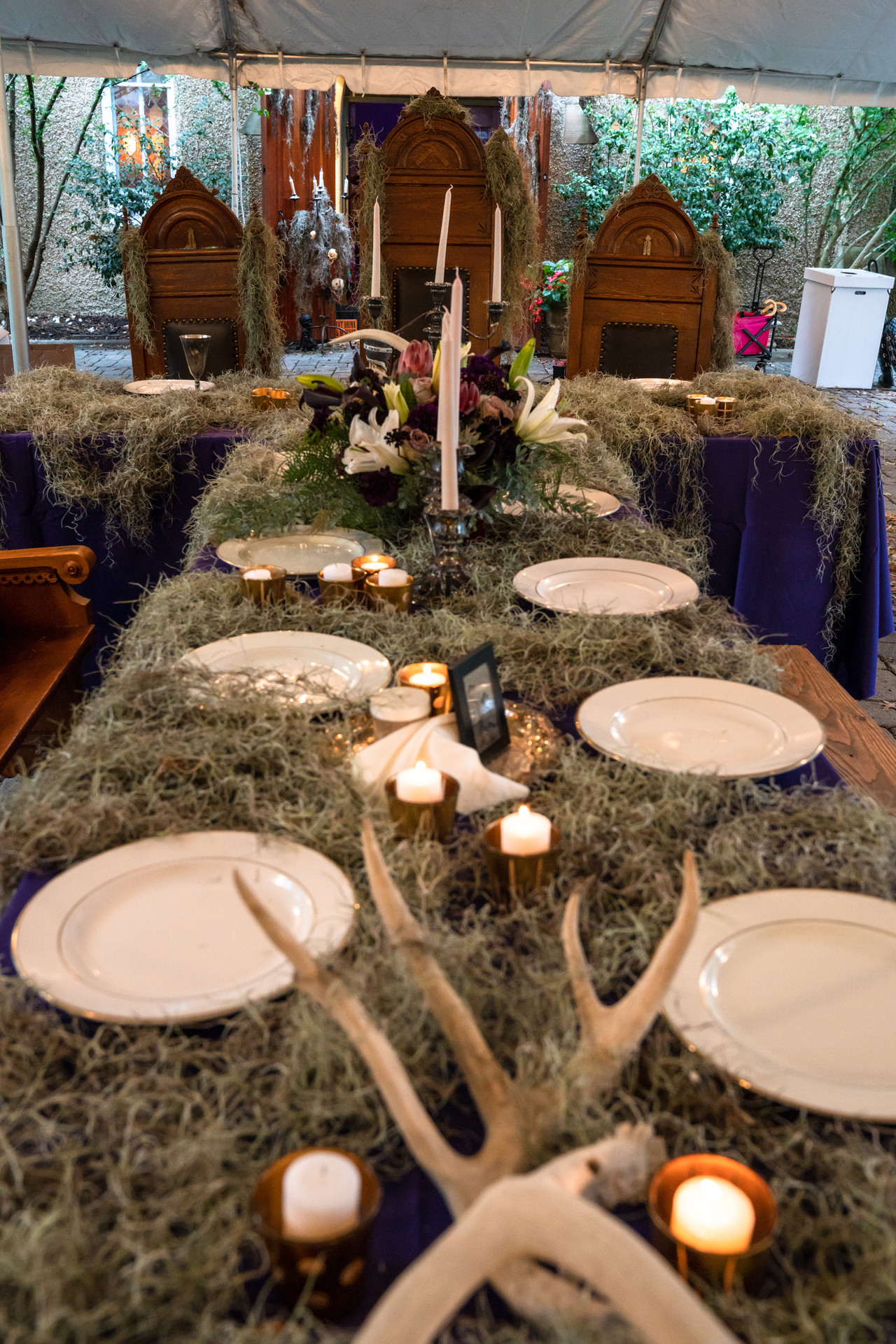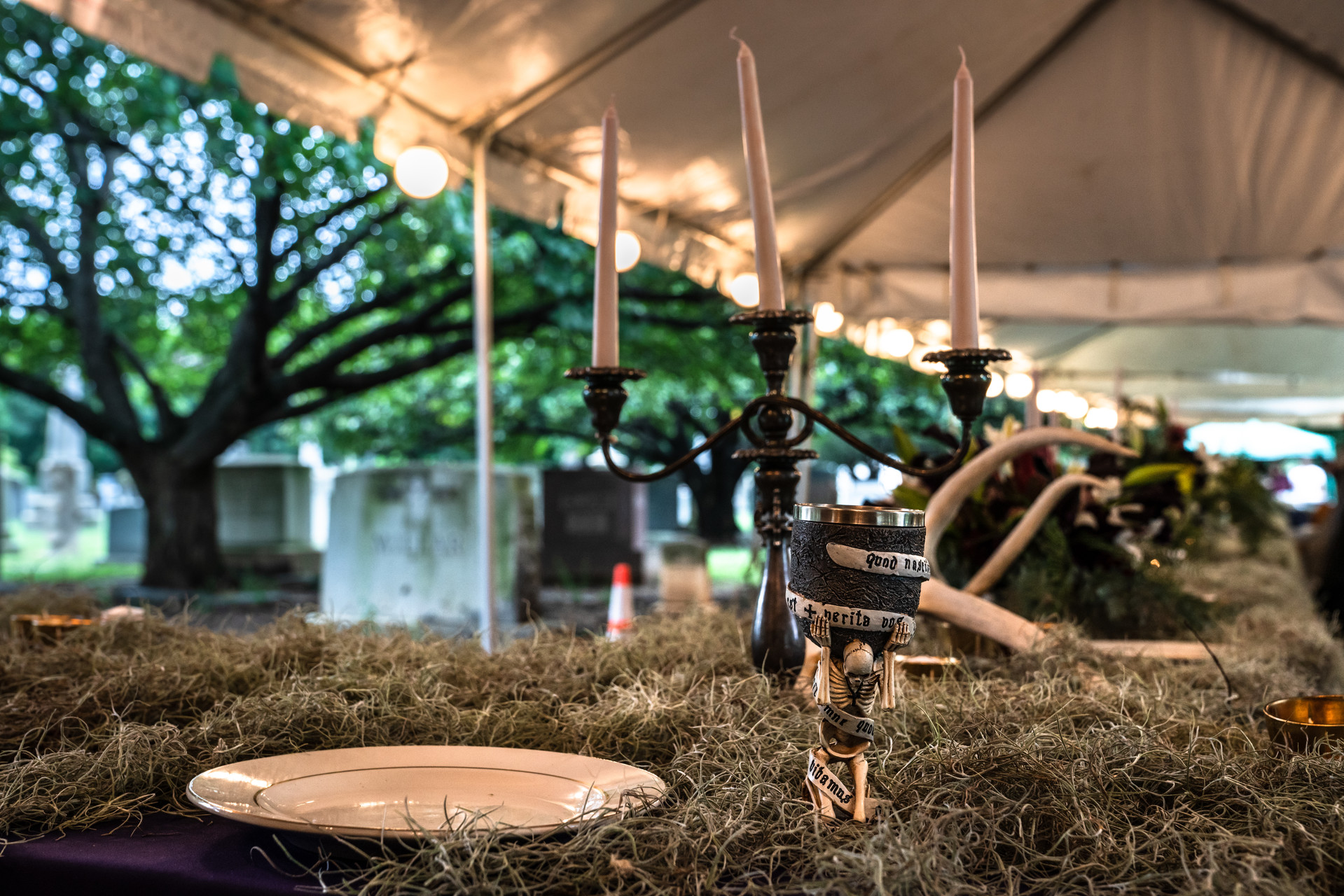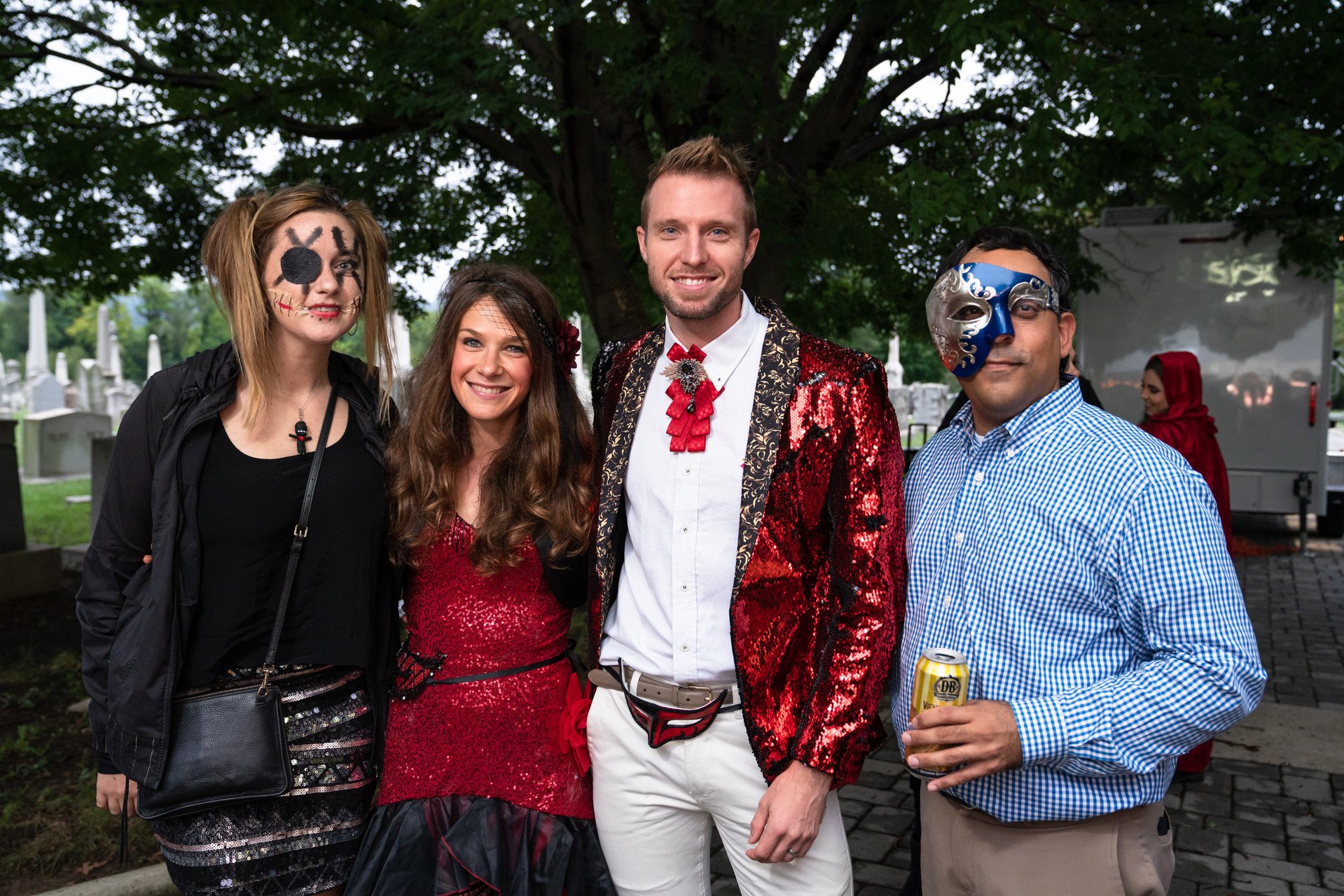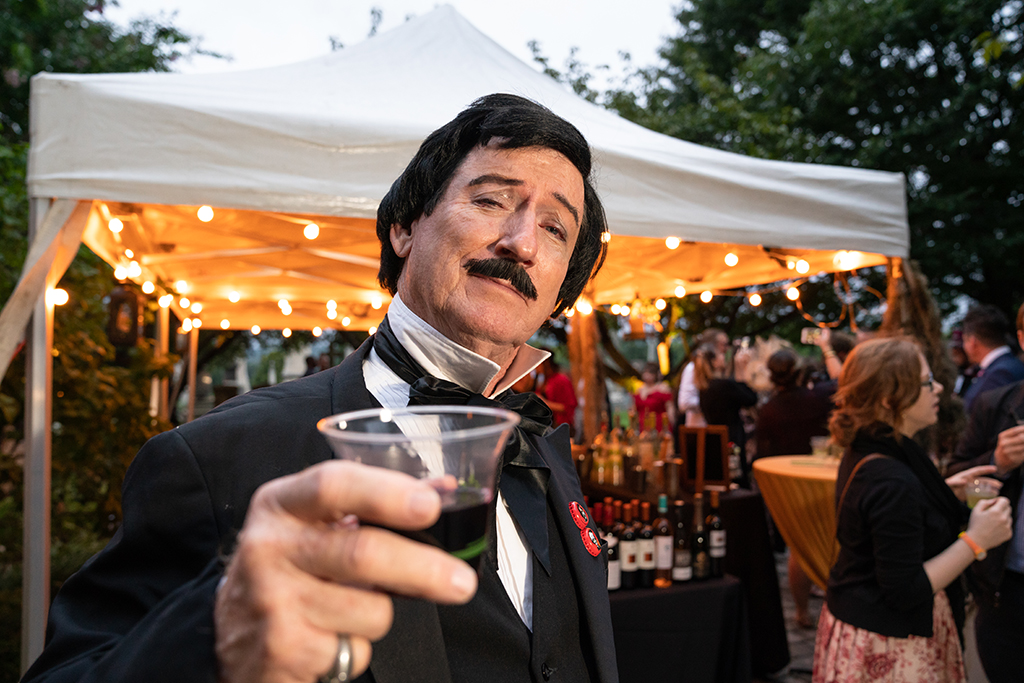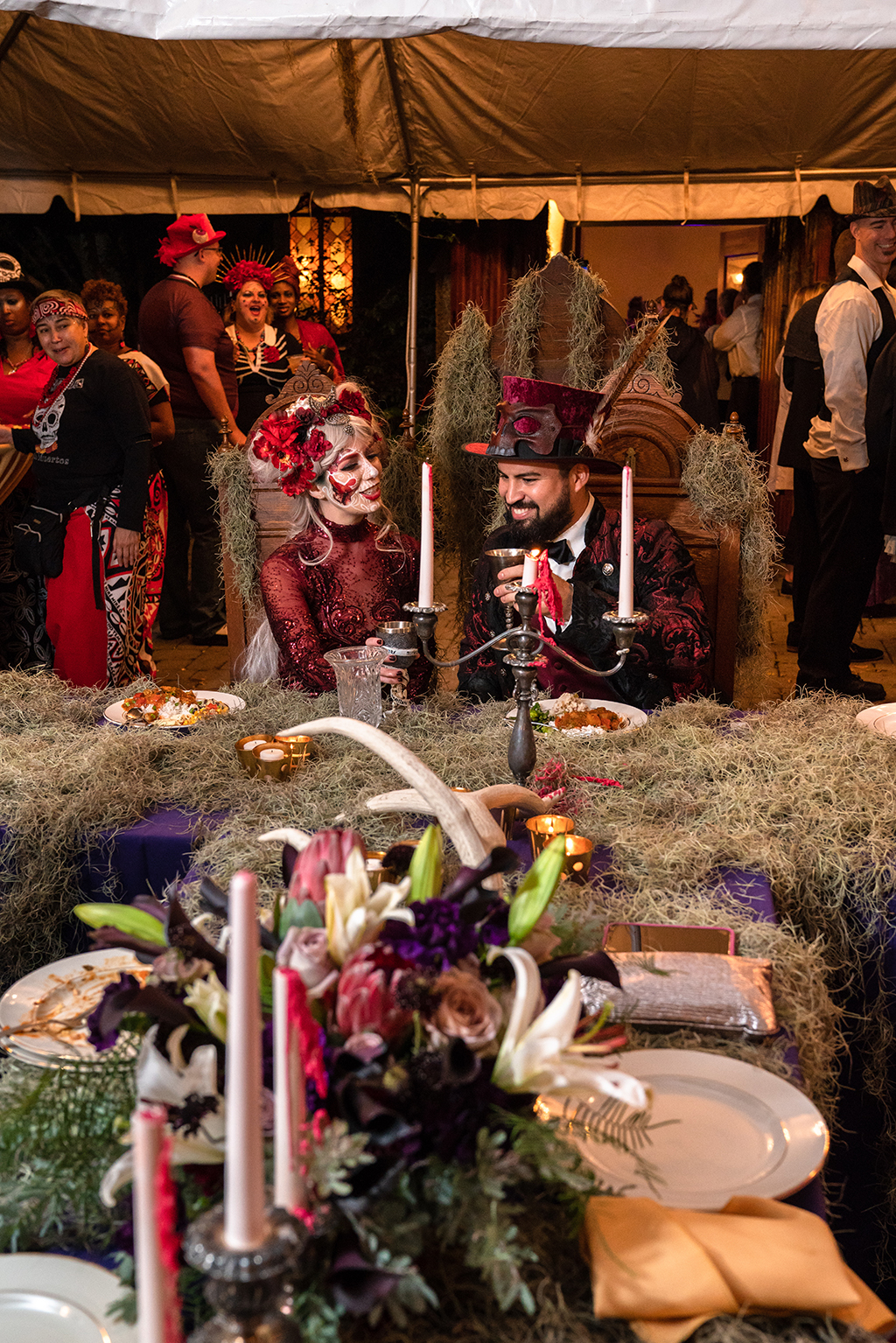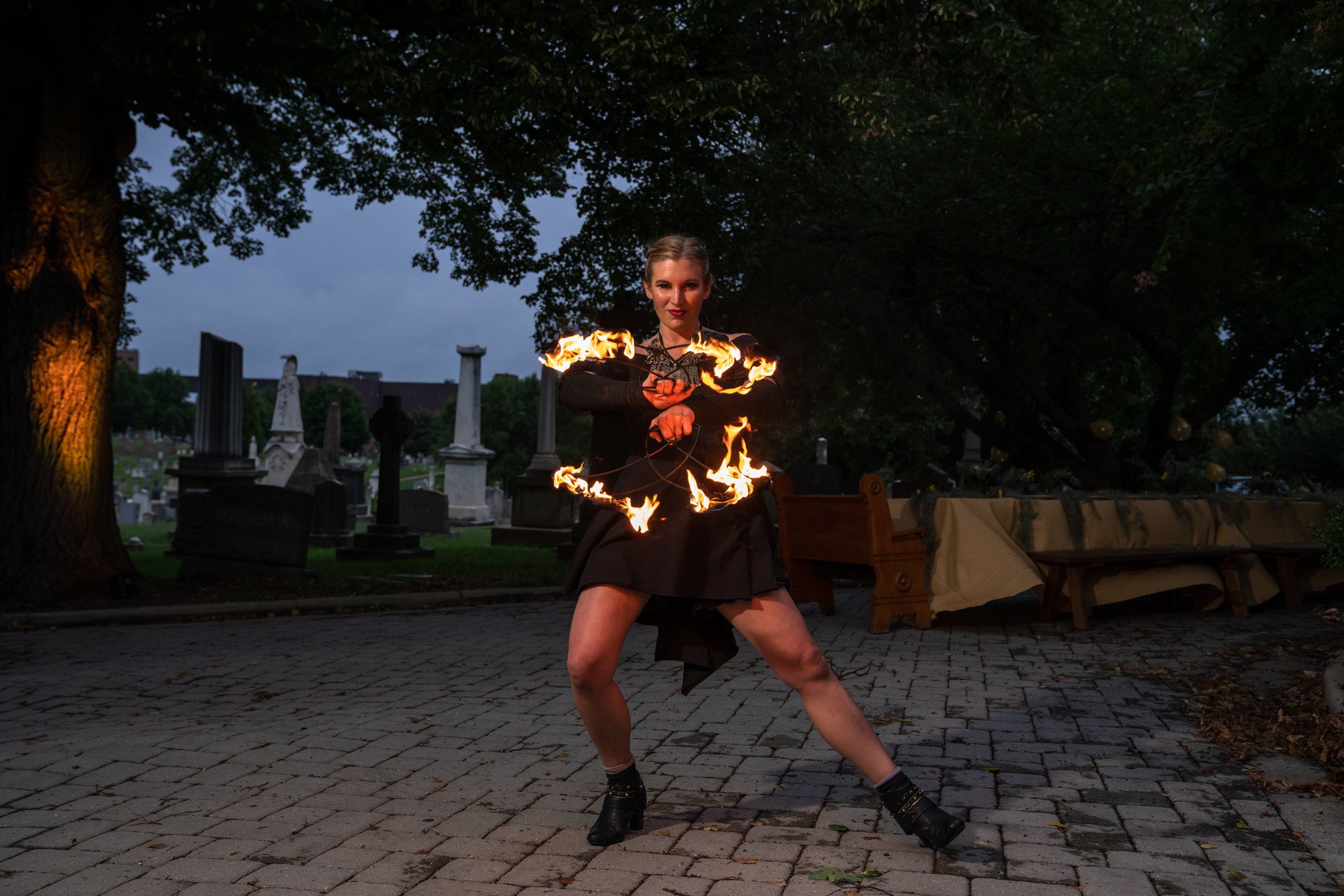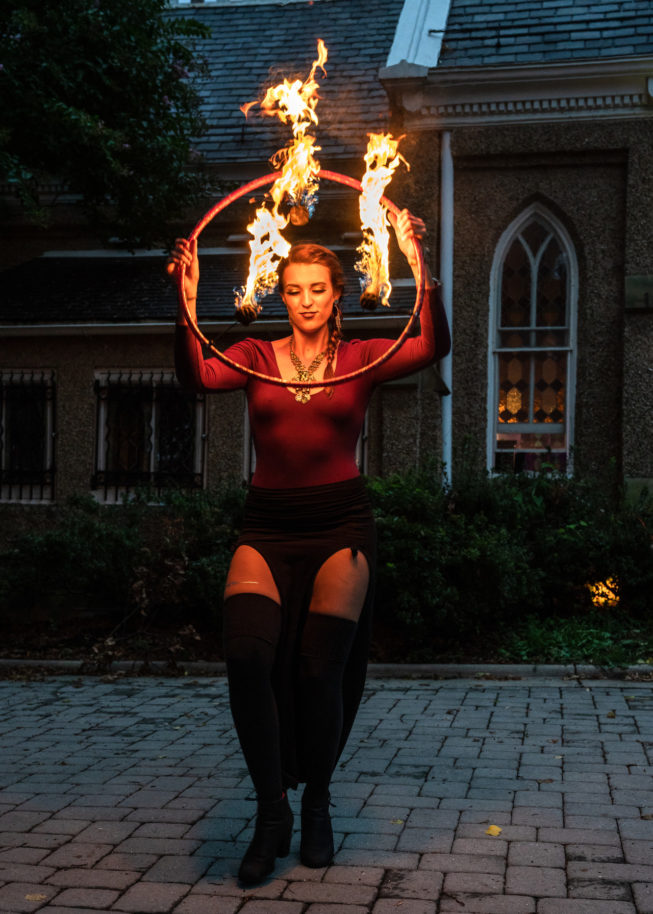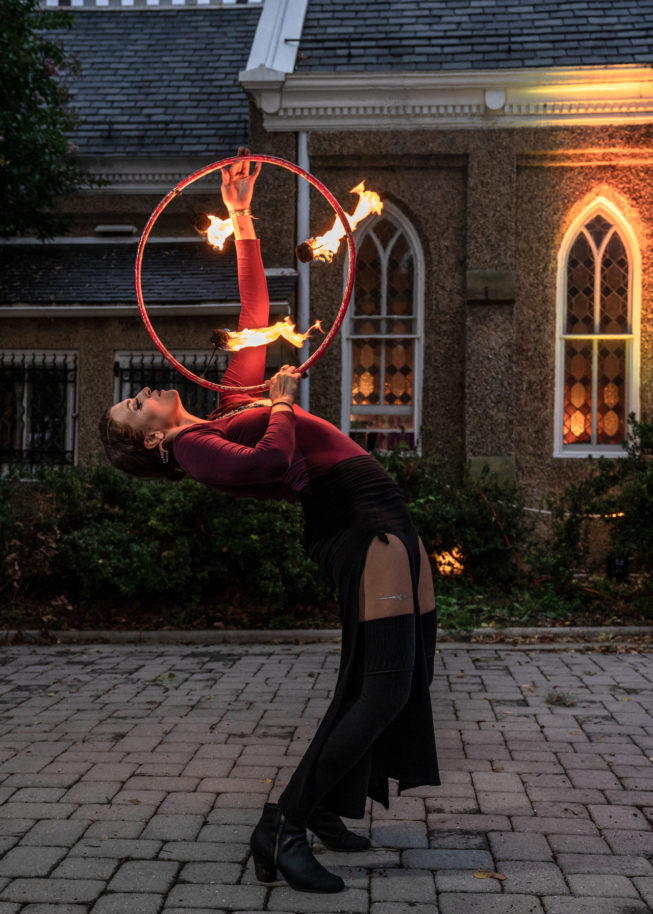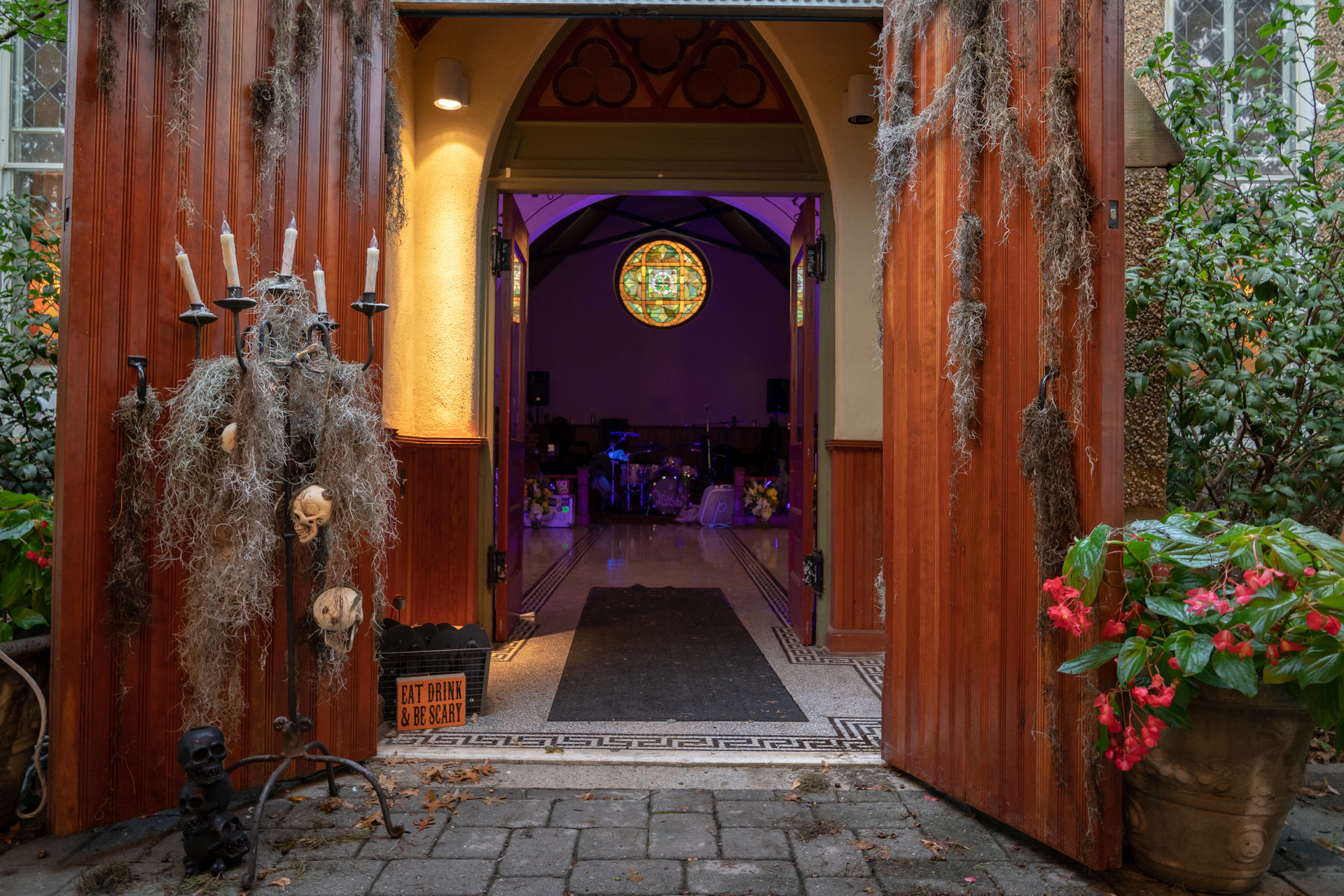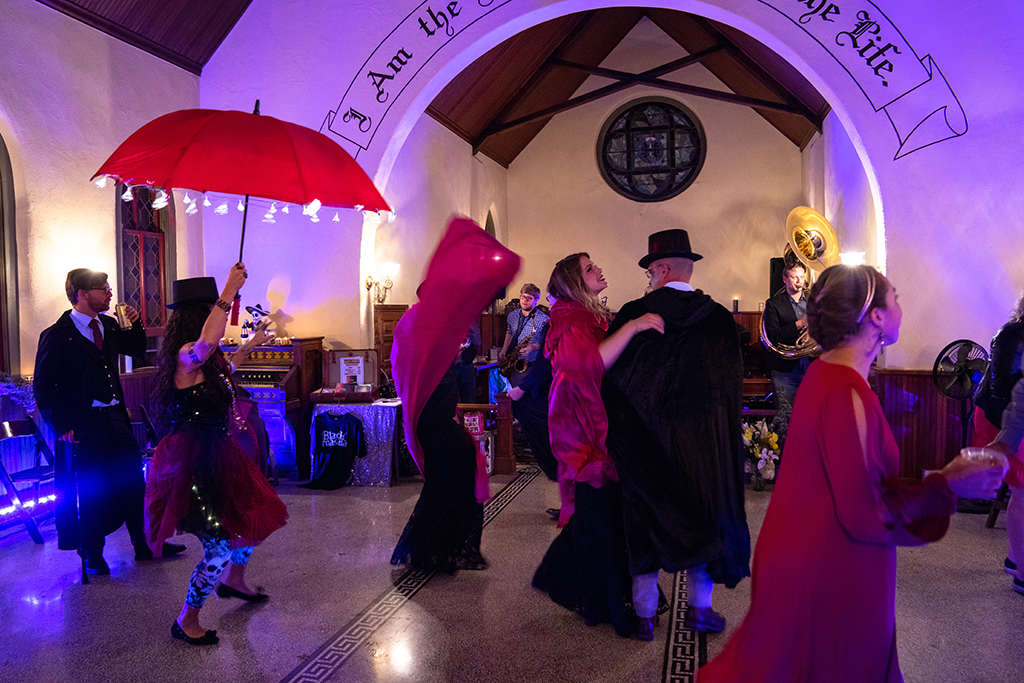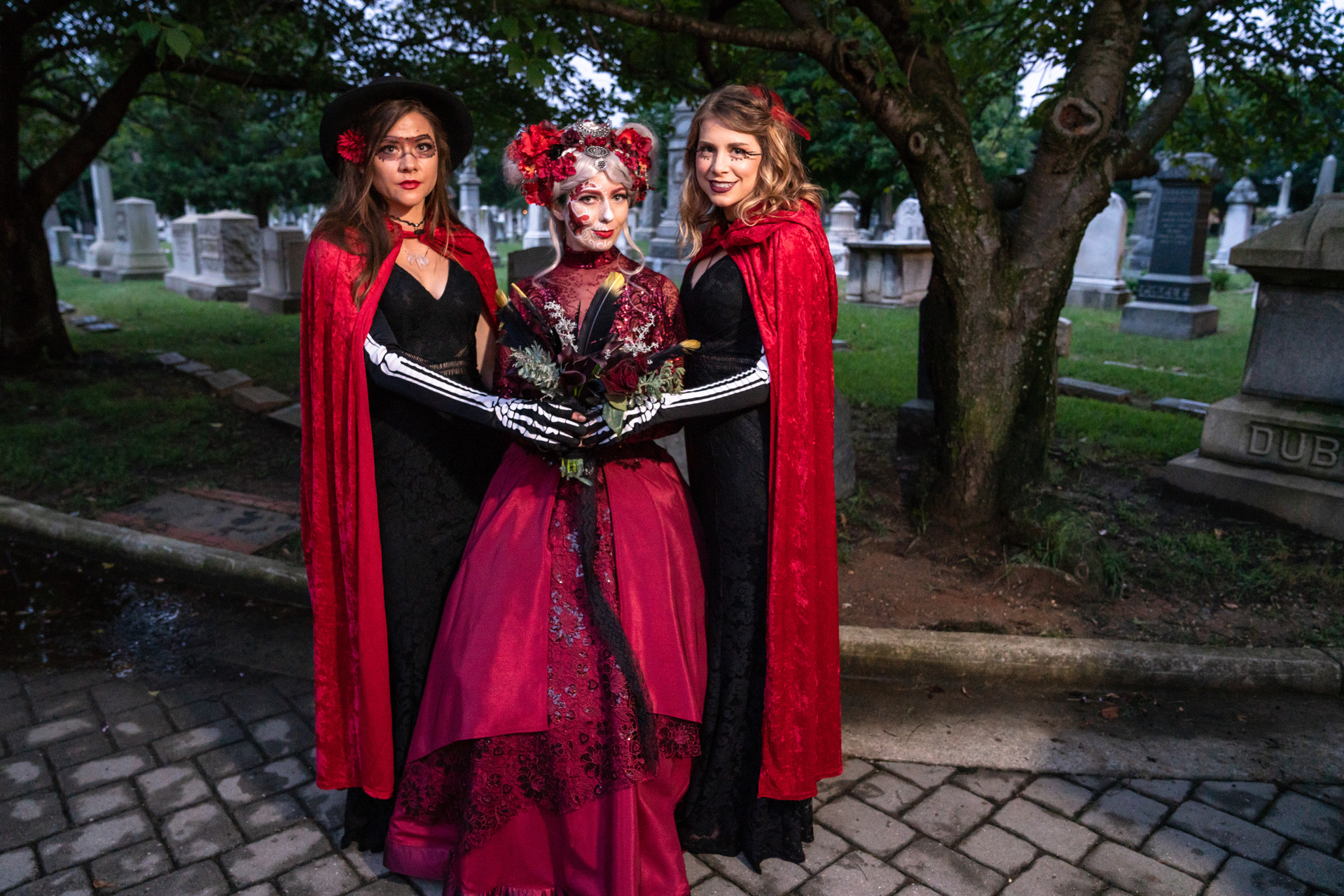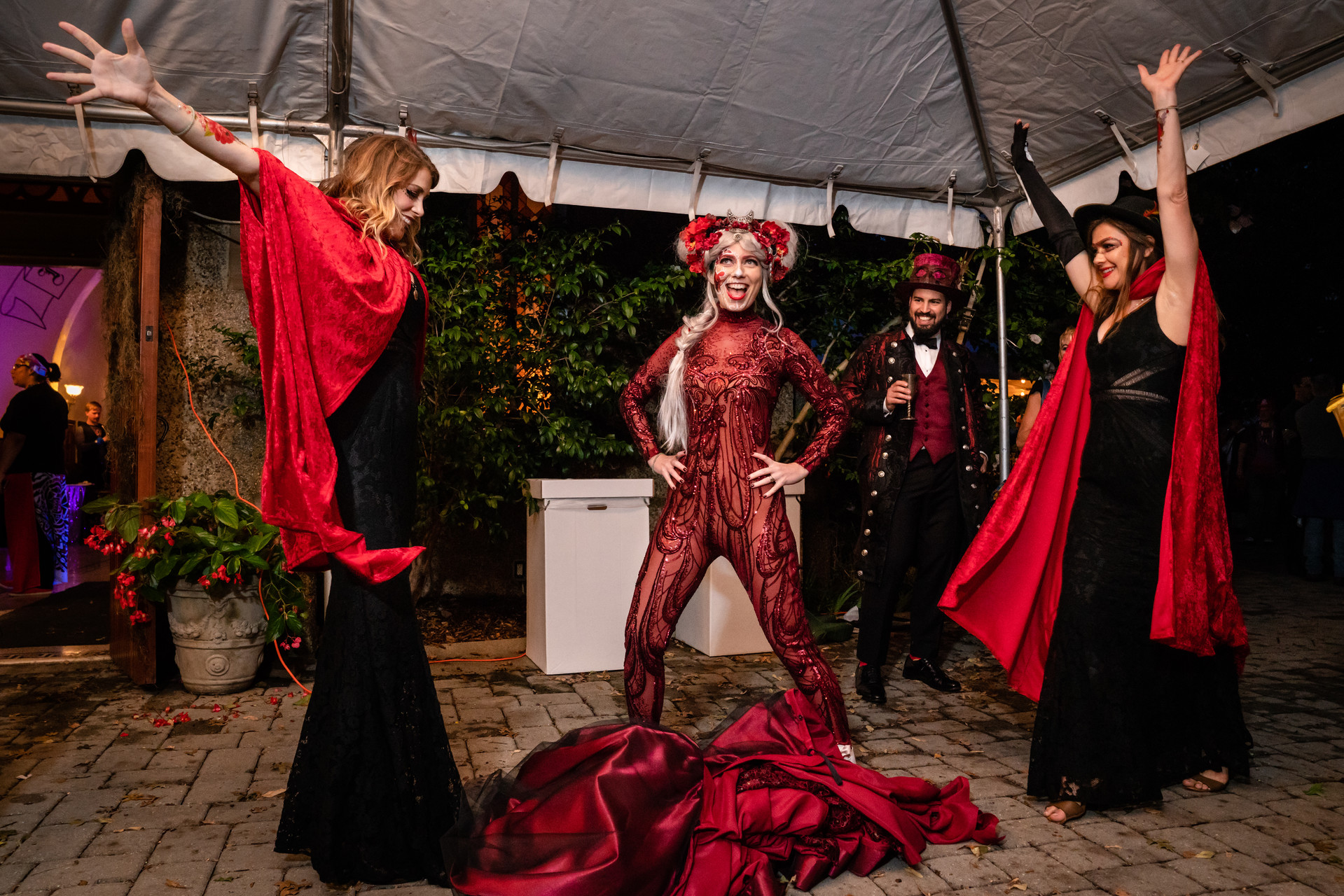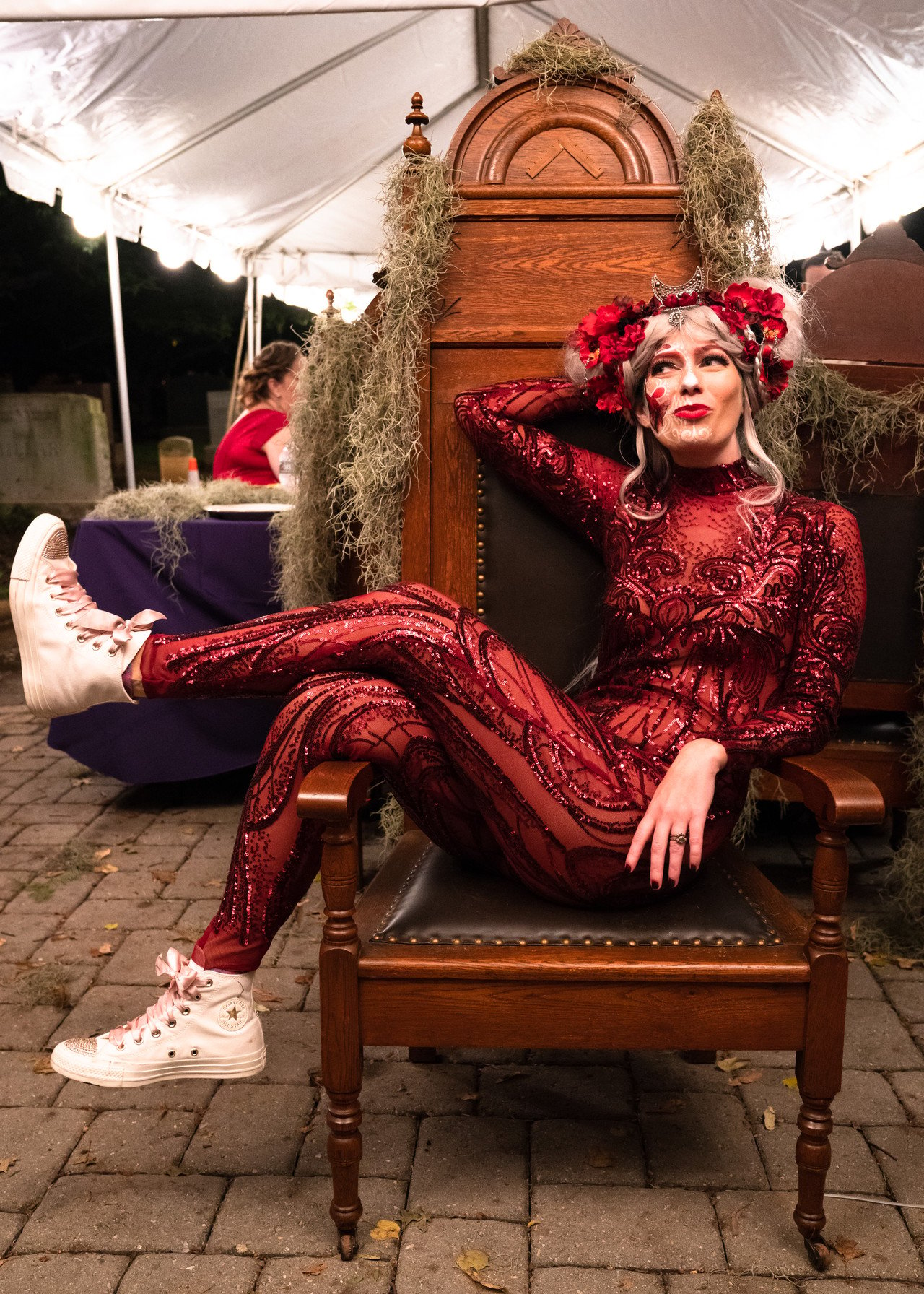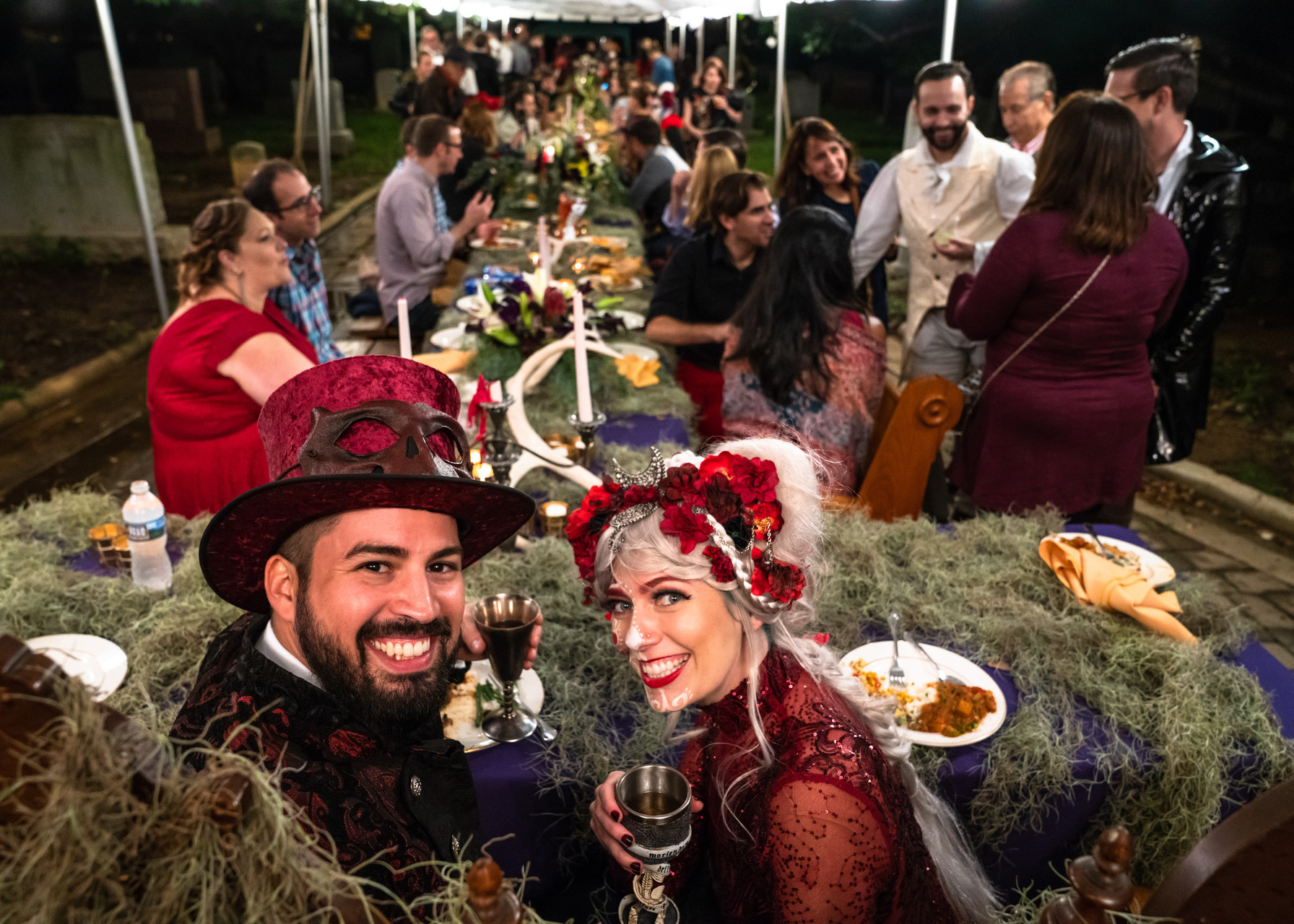 The Details: