After matching on a dating app, social scientist Sarah Levine and lawyer Jason Trigger met for casual drinks at the Hamilton. They immediately hit it off. "She had moxie," says Jason.
A little less than two years later, the couple flew to London to see one of their favorite franchises come to life in Harry Potter and the Cursed Child. (Both Sarah and Jason are big fans). At dinner before the play, Jason brought out his own dessert—a box with a chocolate frog, a reference to Harry Potter. When Sarah opened the box, she found a sparkly engagement ring perched on the miniature frog's head. She  had just enough time to call her parents and give them the big news before they headed in to enjoy the play.
Eight months later, the couple wed in a modern, artsy wedding at LongView Gallery. Both the ceremony and reception used paired-down and streamlined decor, creating an elevated, contemporary effect that had nods to industrial design (hello, Edison lightbulbs!).
While everyone loves to be wowed with over-the-top decor—us especially— we love Sarah and Jason's simple ceremony and reception because it's a great example of how exacting design can be just as effective as big displays.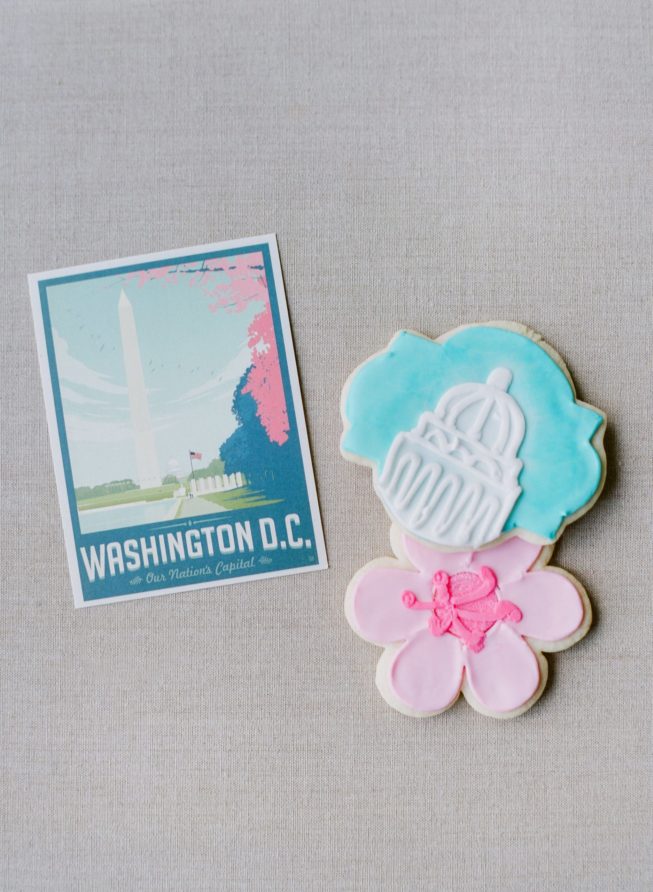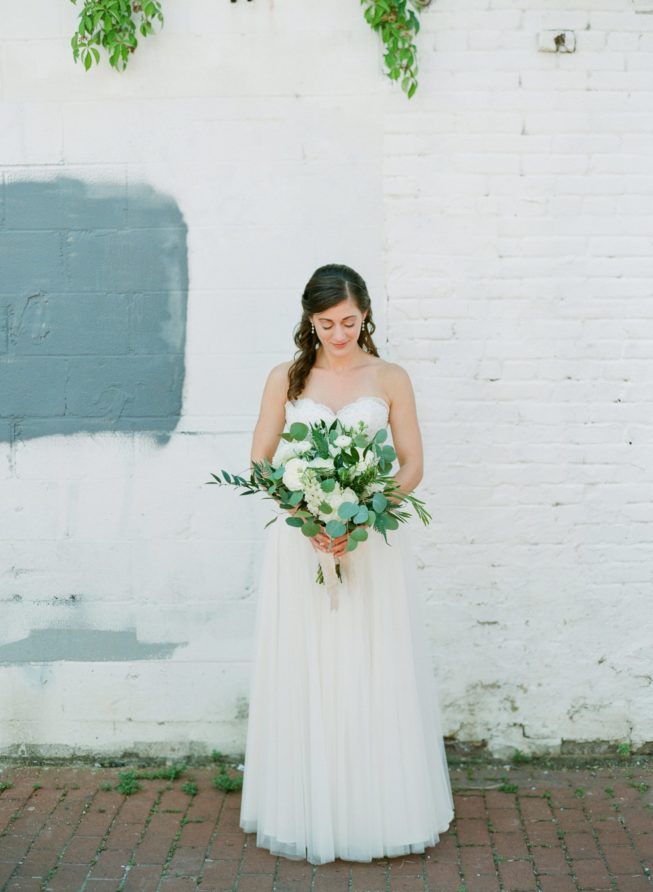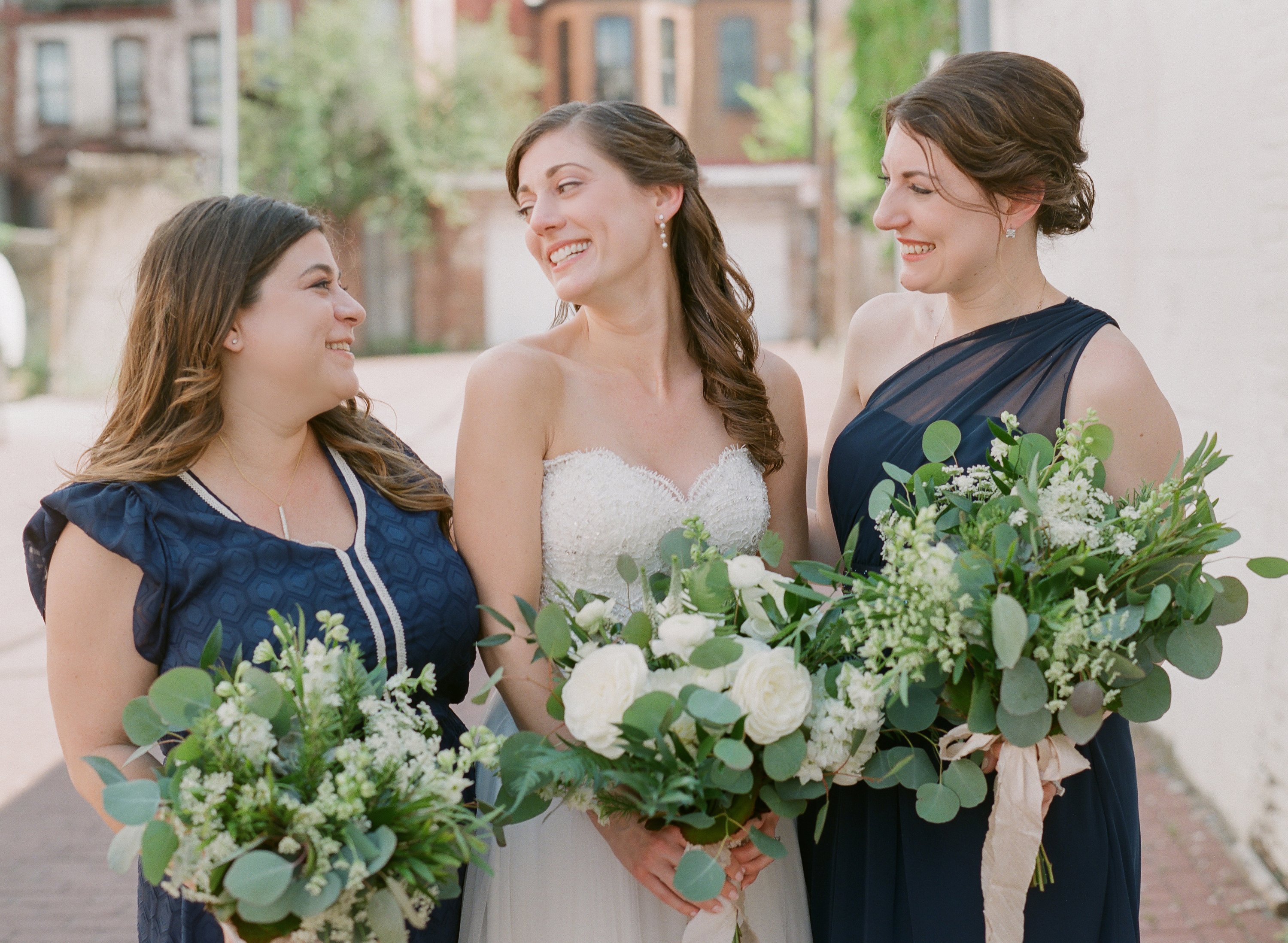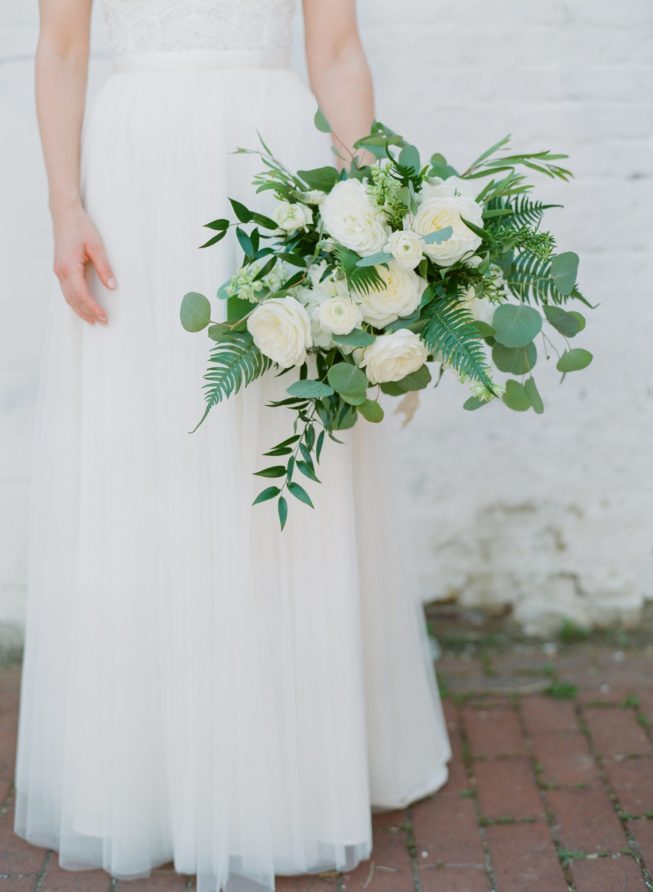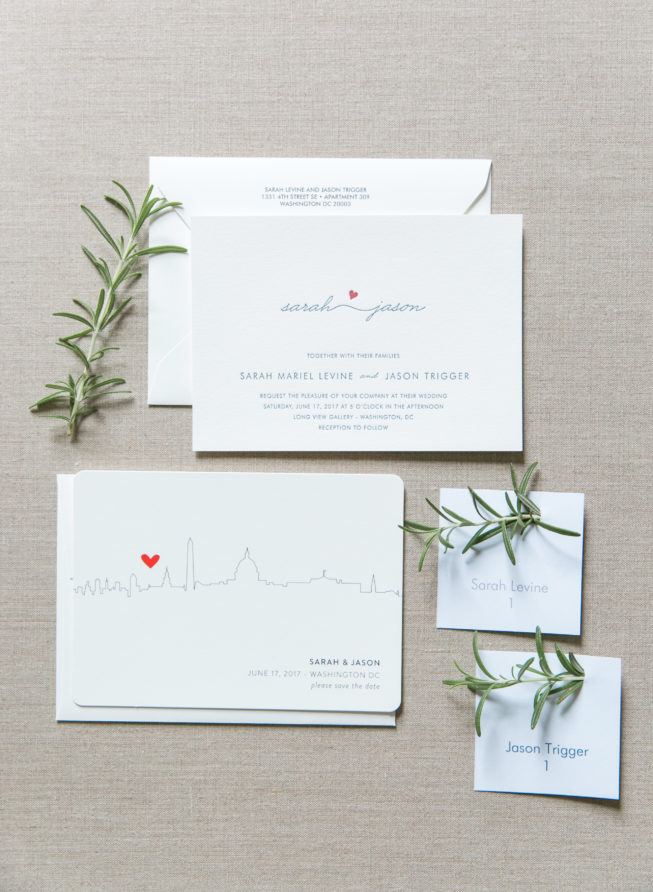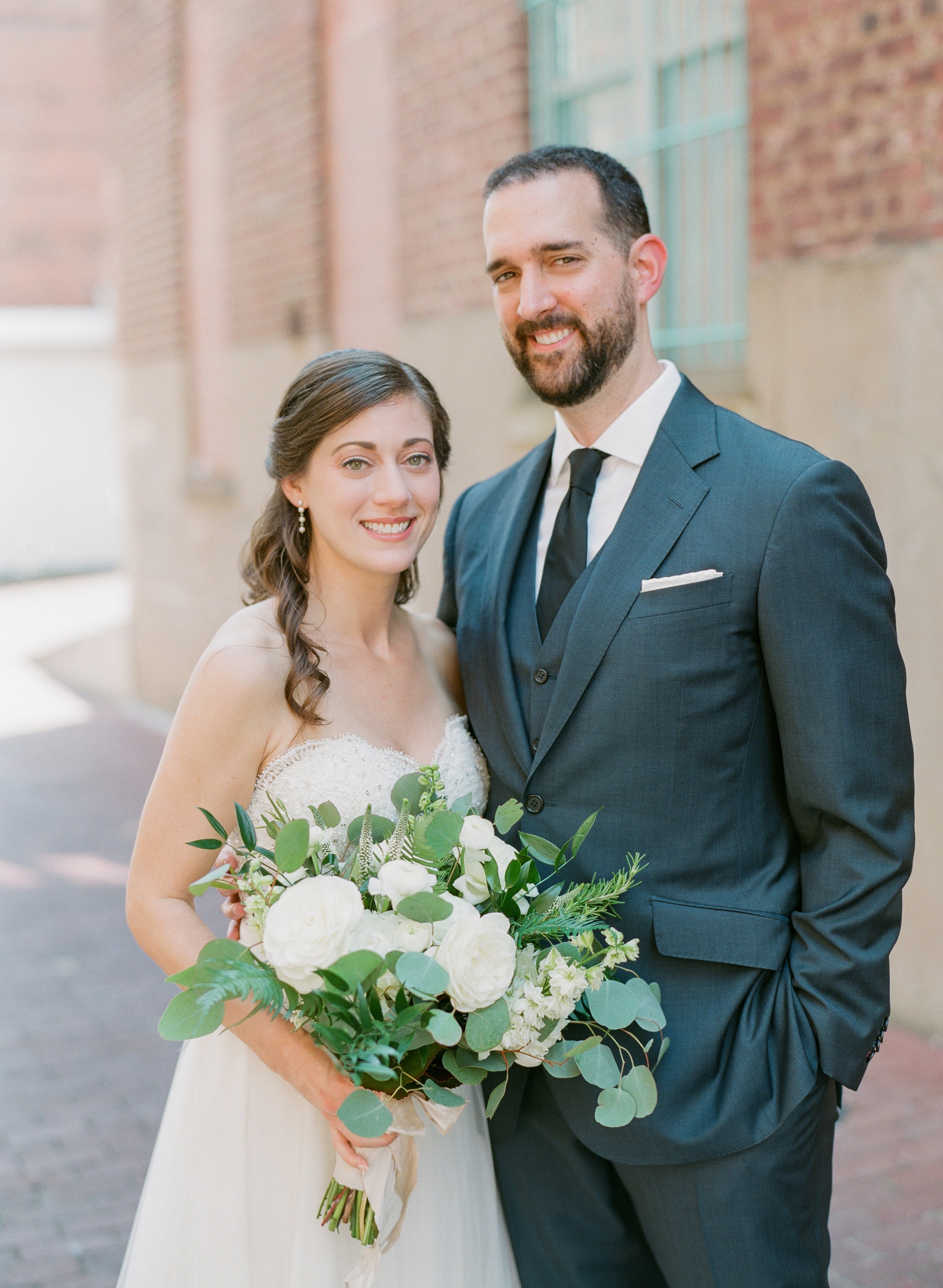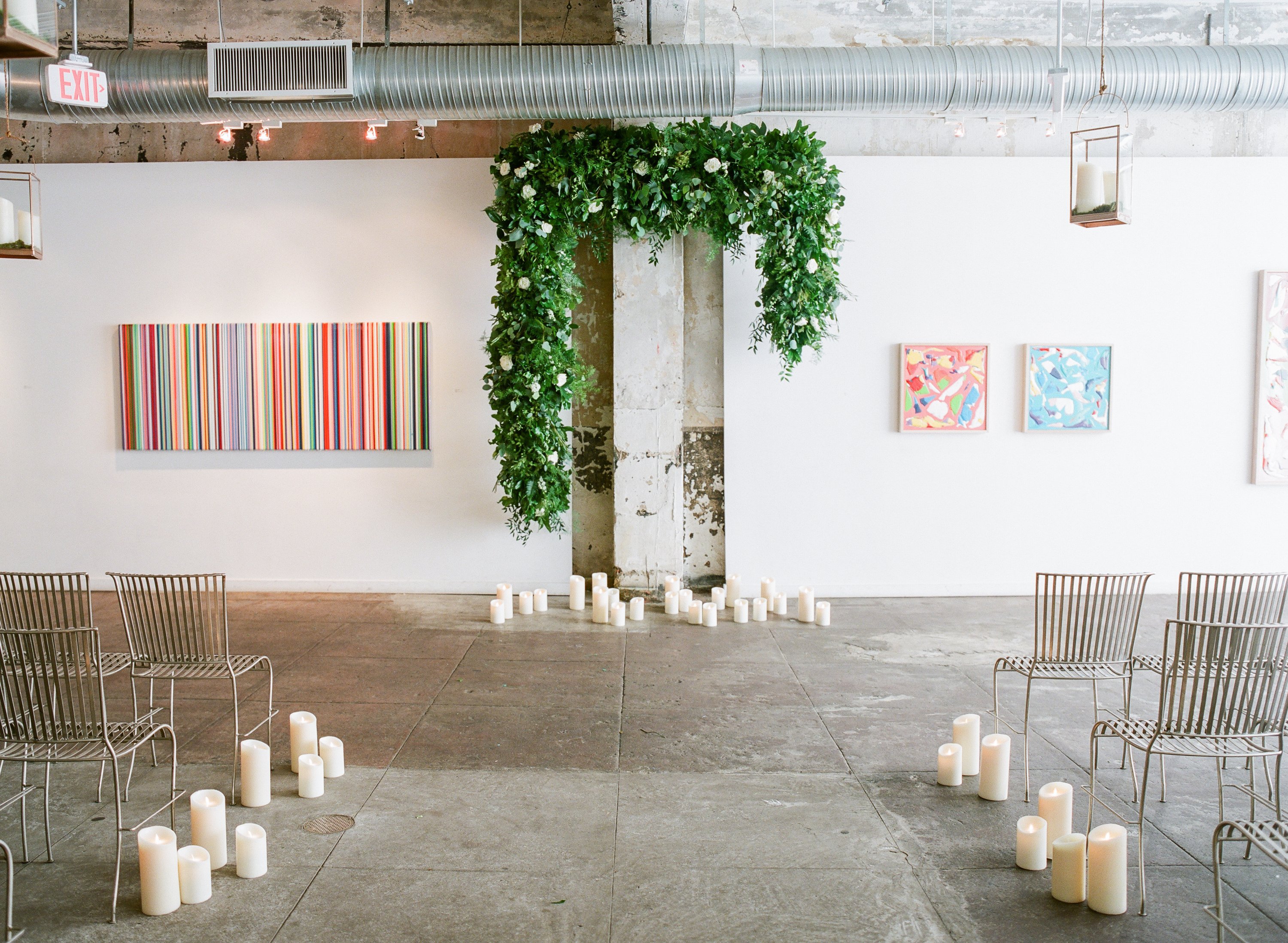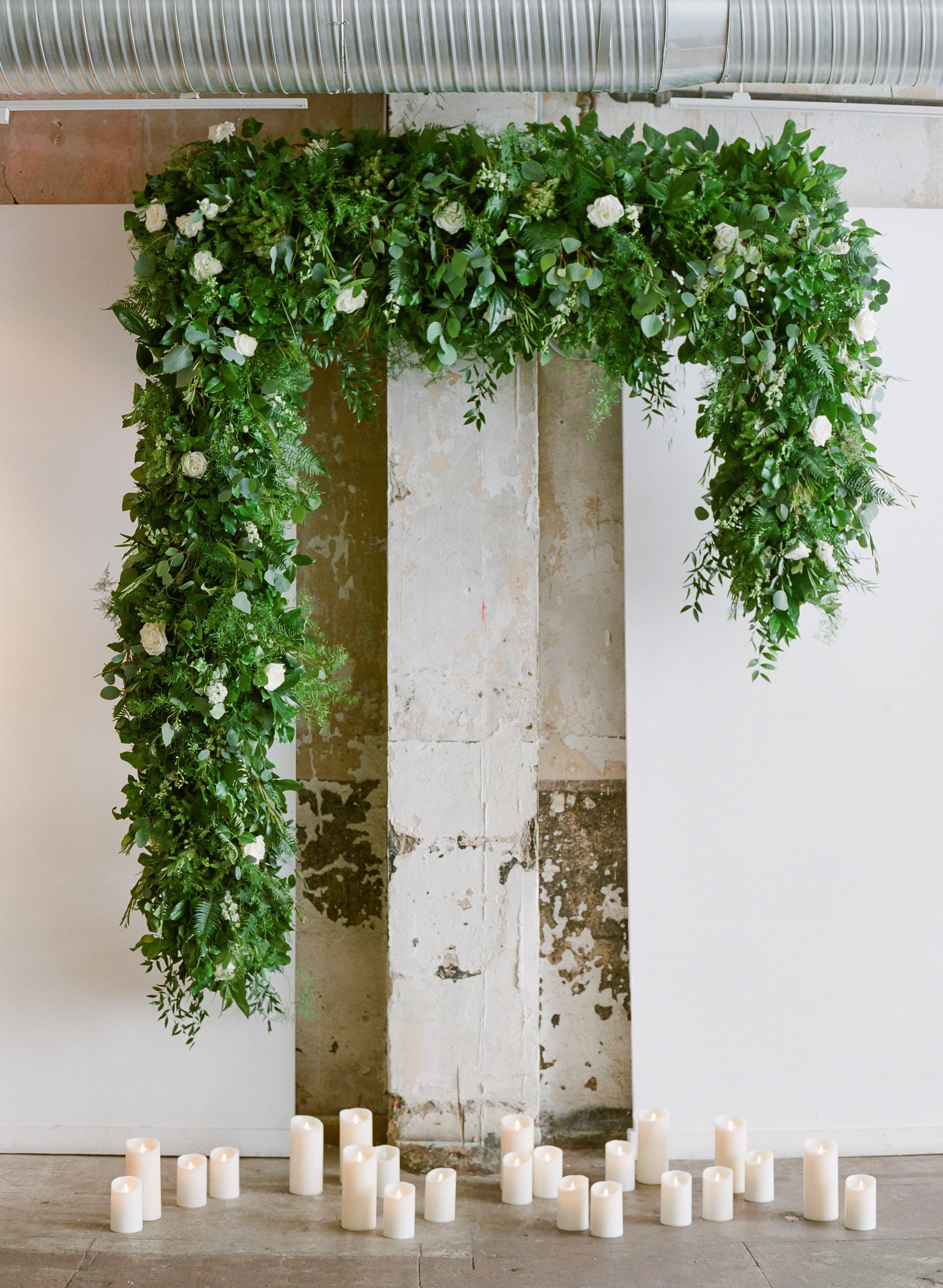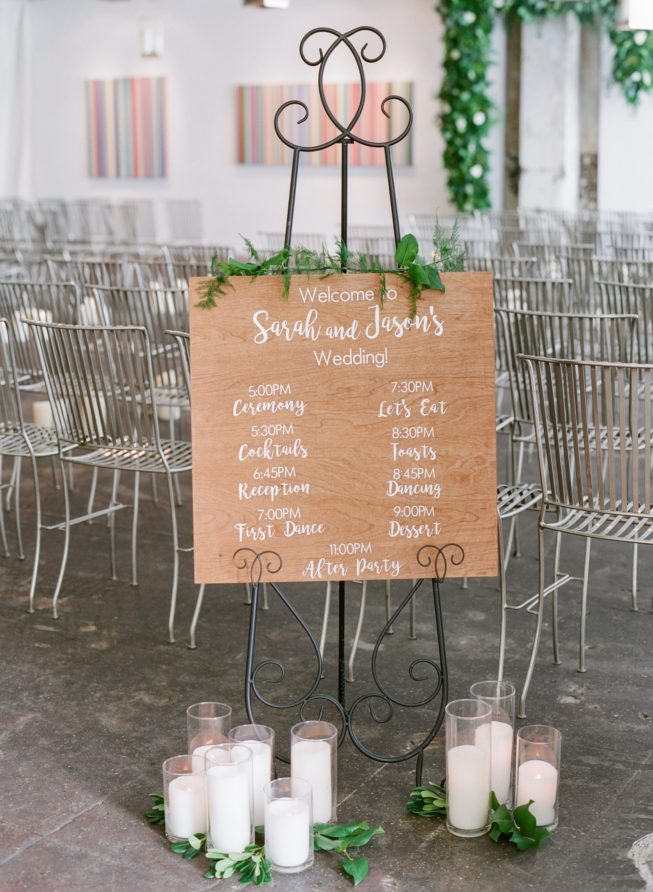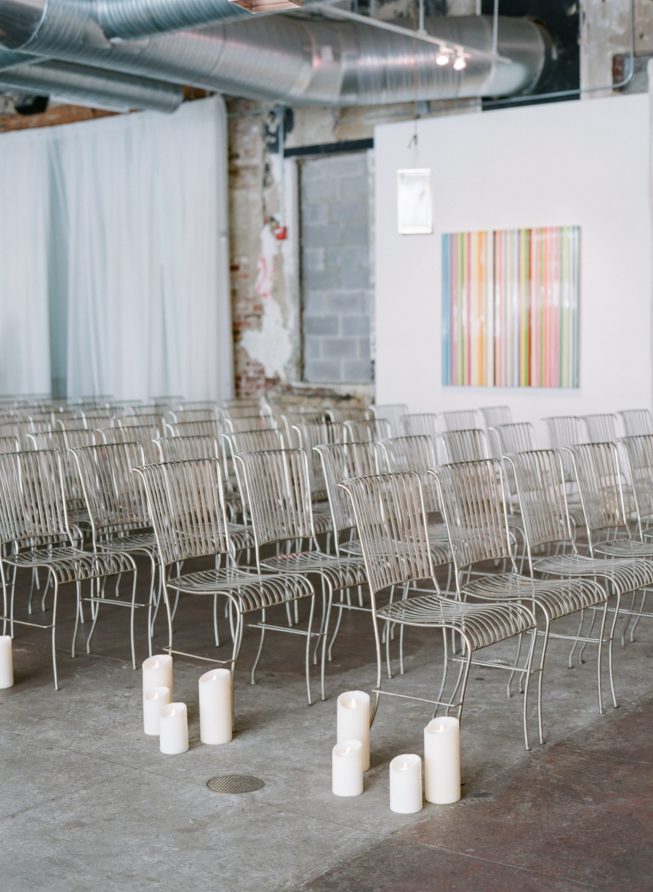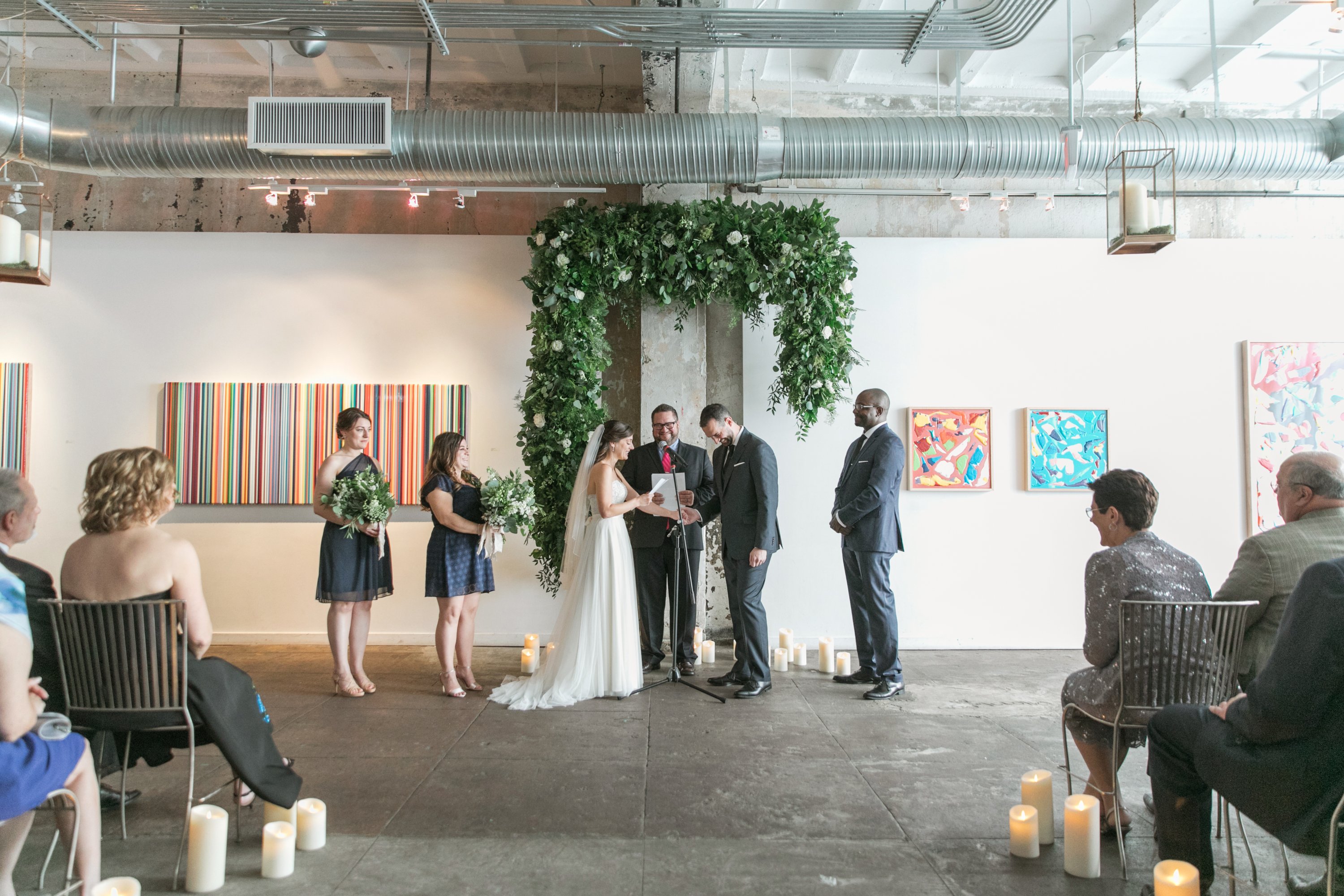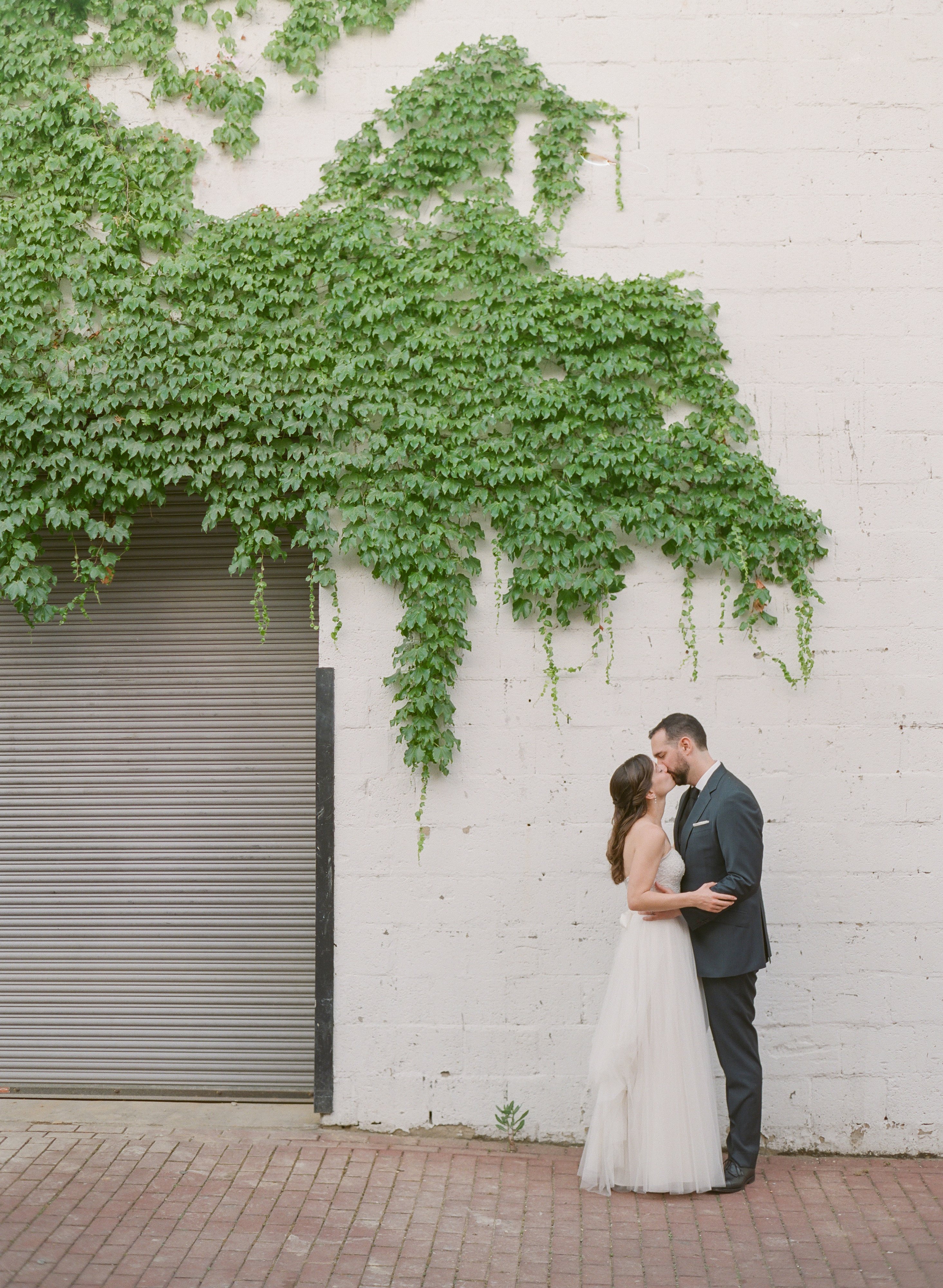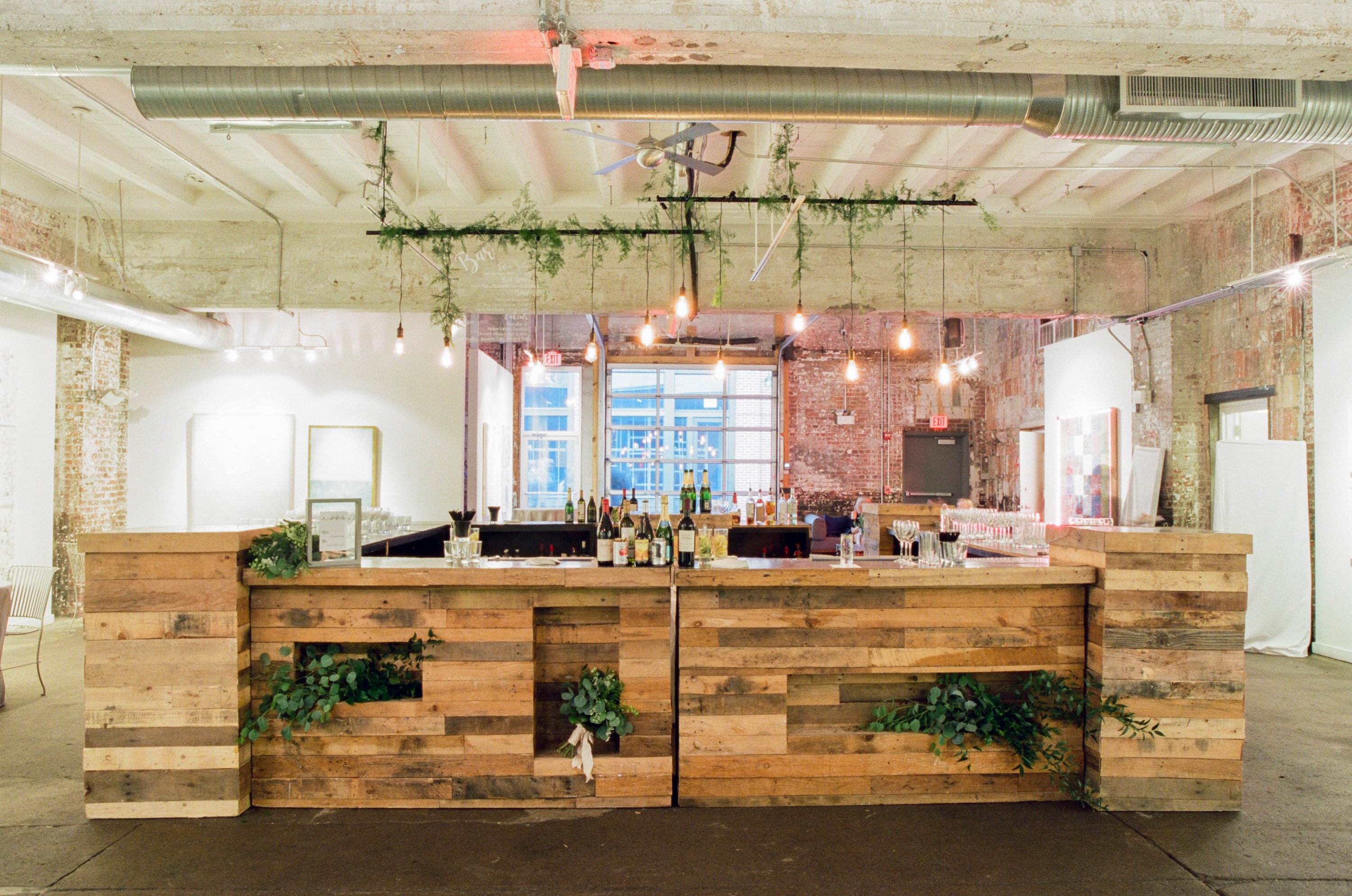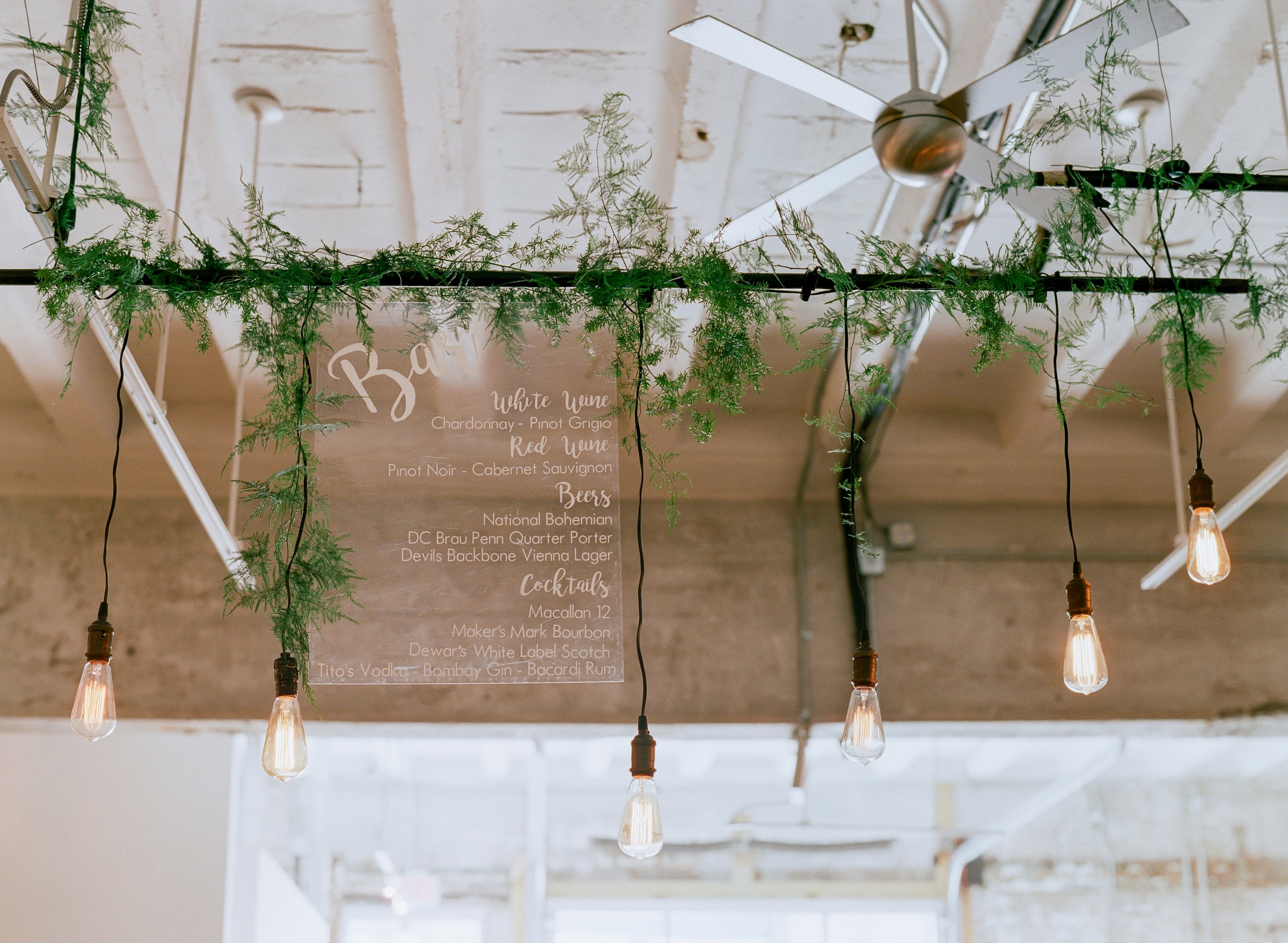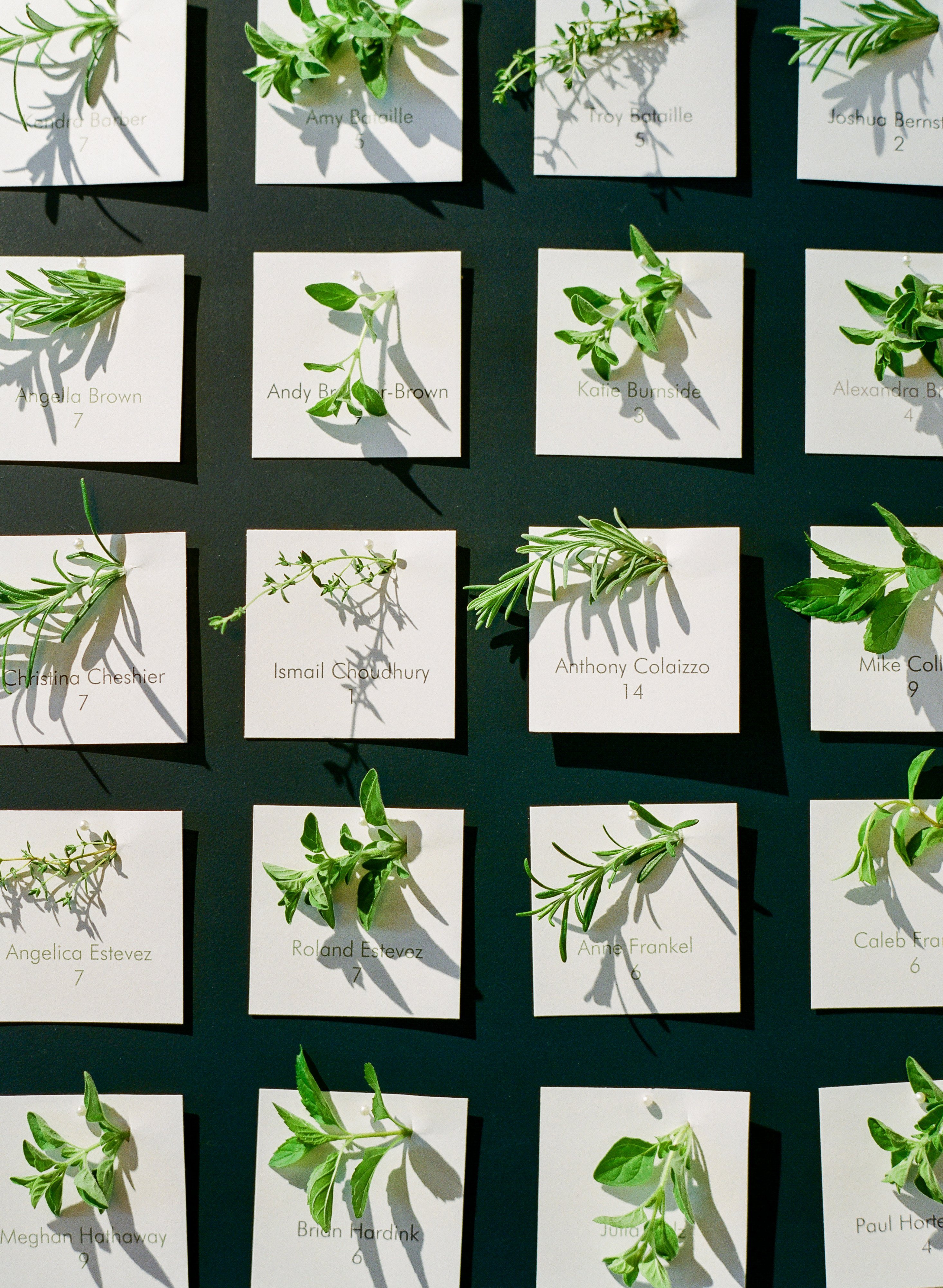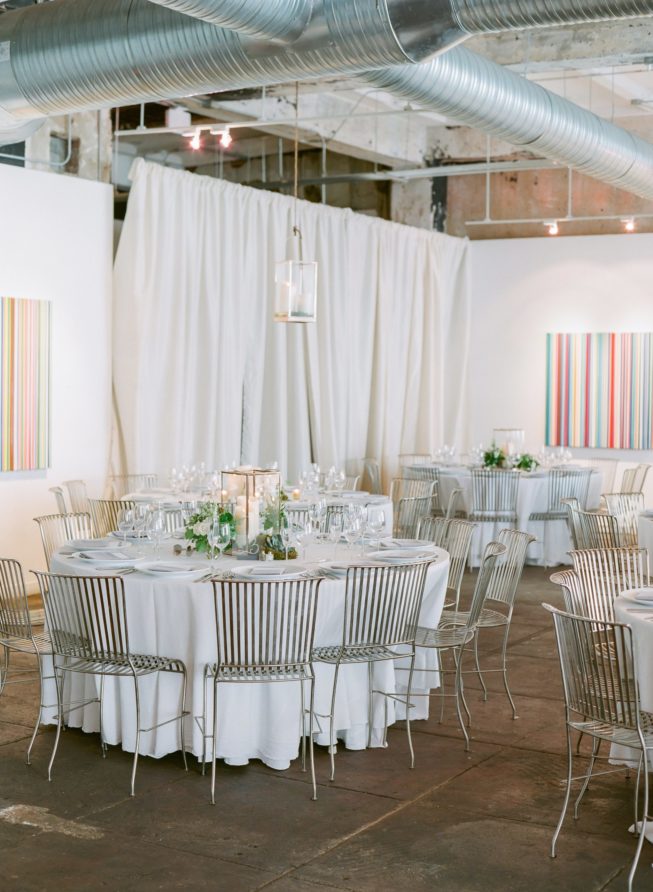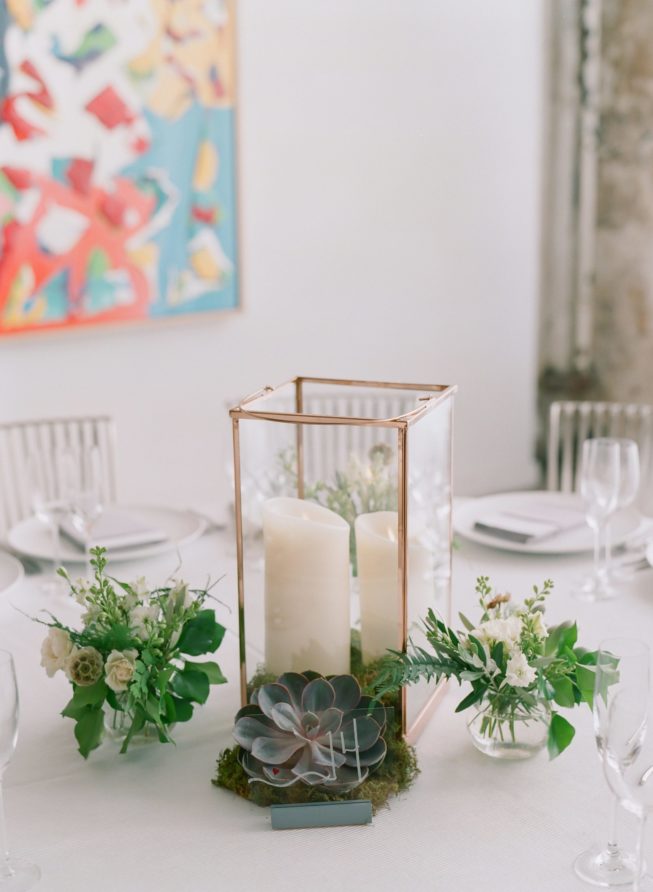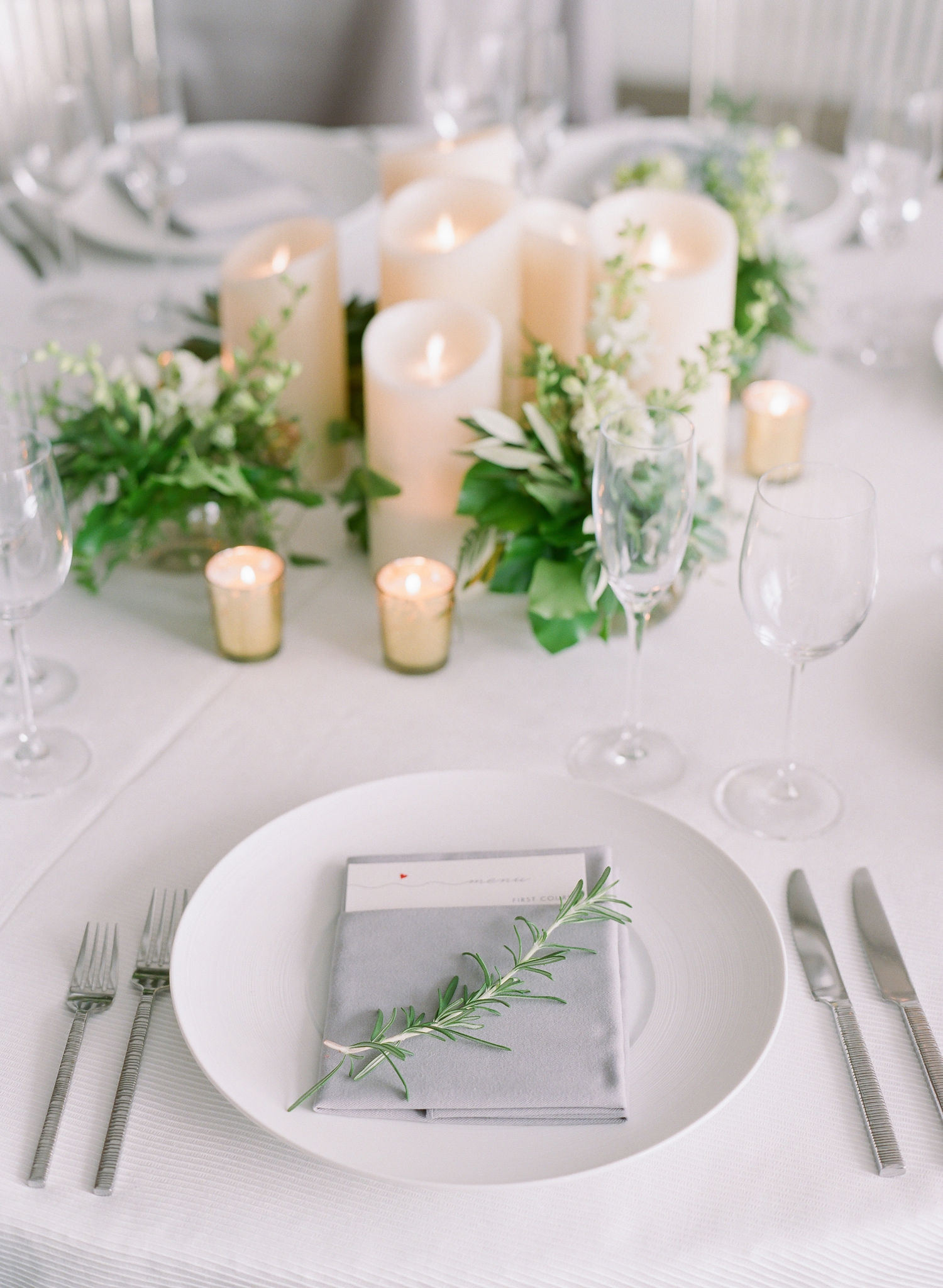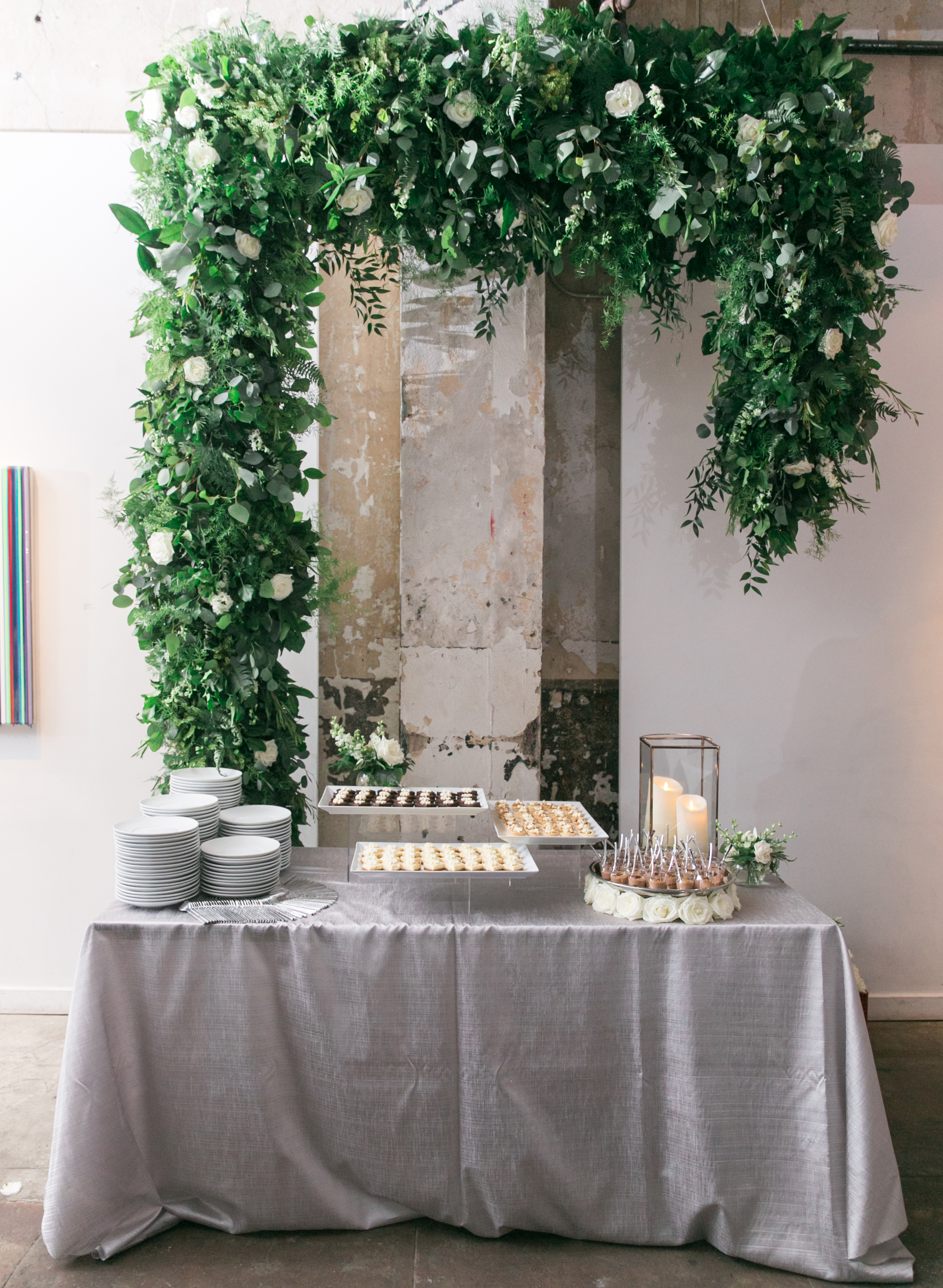 The Details