Washingtonian Today is not just another political news roundup. Instead, this daily morning brief provides local context on national news, catches you up on what's happening at Washingtonian, points you toward super duper awesome things to do around town, and lets you in on some special events going on in-house. Sign up here to receive Washingtonian Today in your inbox every morning.
Welcome to Tuesday. Public viewing for former President George H.W. Bush continues today. This is the last opportunity for members of the general public to pay their in-person respects, as tomorrow's funeral will not be open to the public. The Capitol Christmas Tree lighting that was scheduled for Wednesday will be postponed to Thursday.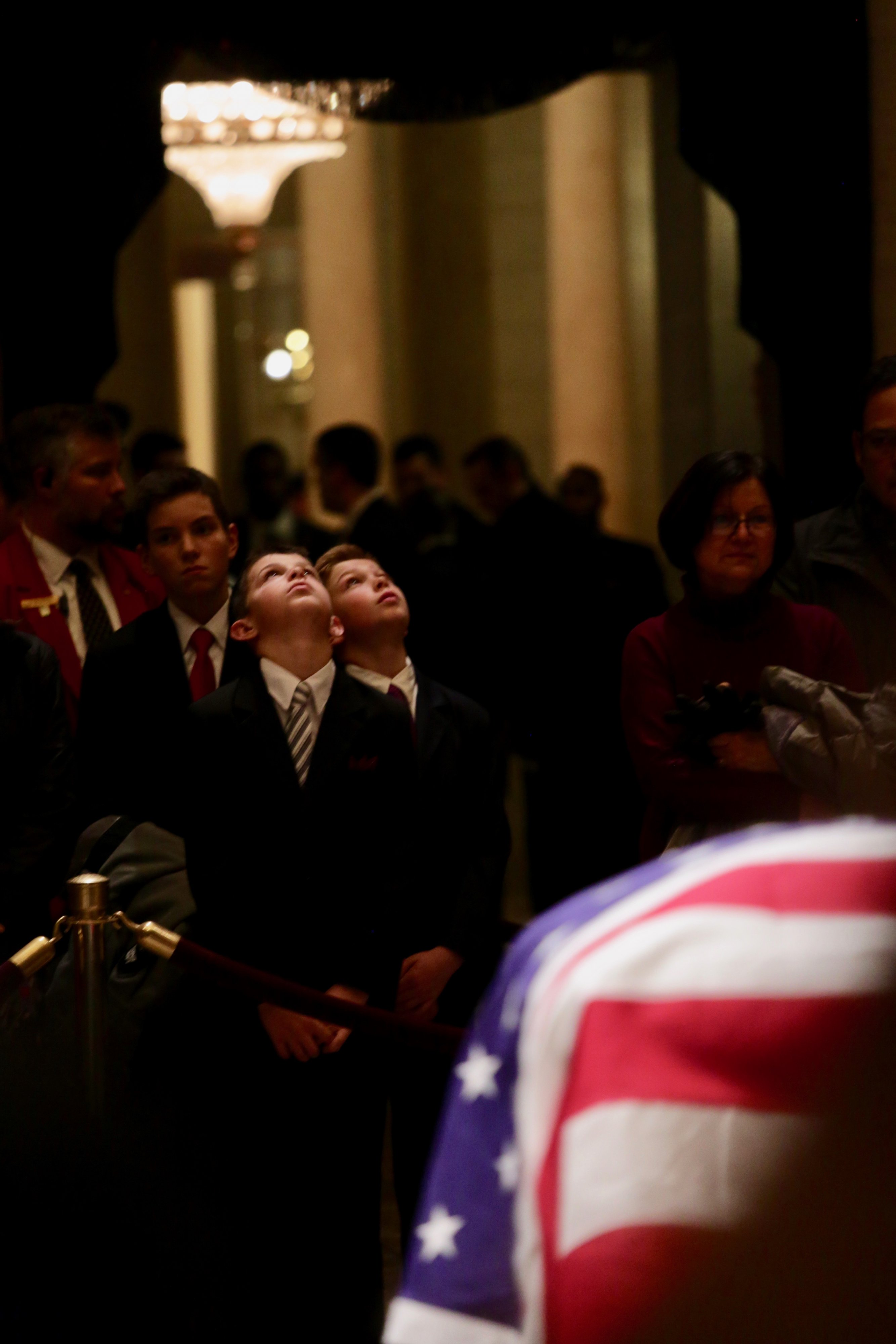 You may have seen that Karen Pence and her daughter Charlotte Pence are releasing two more Marlon Bundo stories. (For the unaware, Marlon Bundo is the family's pet rabbit.) But did you know there's a Trump/rabbit book too? Thump: The First Bundred Days is a real book that exists on Amazon dot com, and for just $10.53, a fable that one reviewer calls a "Great coffee table conversation piece!!" can be yours, too.
In more animal news, people on the internet are extremely up in arms about a Slate article that challenges its readers to be less emotional about H.W.'s service dog, Sully. Do you think author Ruth Graham has a point? Let me know. Worth noting that years ago, this magazine once named Bush's dog Millie the Ugliest Dog in Washington. Please let Springer Spaniel fan Andrew Beaujon correct that on our behalf. This has got me thinking though…should we even care about presidential dogs? Look, before you all attack me, hear me out. Dogs are supposed to keep presidents relatable, but there hasn't been a first pup for two years. If the next batter up keeps the White House pet-free–not even a presidential cat or beta fish–would it even matter for an office that's almost completely inaccessible for most Americans?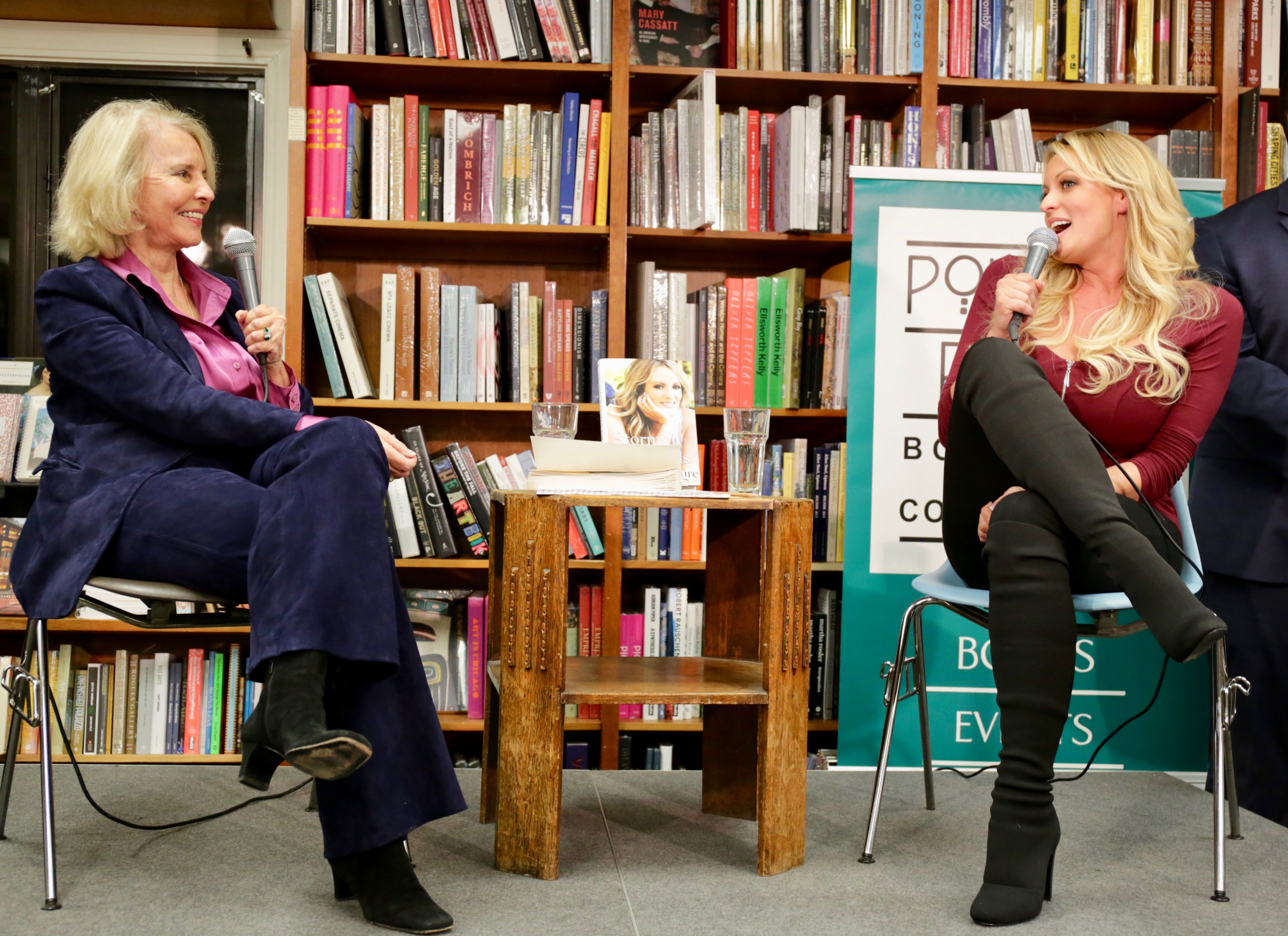 And now for something completely different: I think this is as good of a time as ever to bring back Ivanka and Jared's, ahem, romantic playlist. The world is burning around us; at least we can come together and marvel at this confounding piece of history.
Hi, good morning, I'm Brittany Shepherd, the author of this here morning newsletter. How do you do? Feel free to contact me at bshepherd@washingtonian.com or find me on Twitter. Sign your work enemy for this newsletter here so you have something useful to fuel your ongoing feud.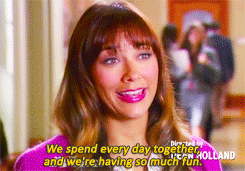 What we have cooking at Washingtonian:
• You can now make reservations to get Himitsu's Korean fried chicken seven days a week! God isn't dead!
• Octagon is one of the country's leading athlete-management firms, and it's based here. Its president, Phil de Picciotto, might be the only person who has any idea what the Redskins should do next.
• The Wharf apparently needed more seafood, so Rappahannock Oyster Bar is opening a branch there.
Our pick for things to do around town:
MUSIC Hear your favorite Motown tunes at Signature Theatre's Motown: The Reprise, a follow-up to its Motown: Hitsville U.S.A. cabaret performance. Enjoy hits from artists such as Smokey Robinson and the Jackson 5. Through December 22. $38.
Good reads:
Once upon a time, things were just racist. They weren't "racially tinged" or race-based. But, slowly, the language began to evolve. Here's how. (Boston Review)
Big events from Washingtonian
Hey pet people, pease take our pet-care survey.
Every year, Washingtonian hosts several photo contests, and we're looking to you to help determine which contest we host in 2019. Vote for the photo contest you'd like to participate in.
Drink wine on a Wednesday! Sip the night away at Washingtonian's Winter Wine Classic at AJAX this Wednesday. The Après Ski-themed event features live music, light bites, and varietals from an array of winemakers including local favorites like City Winery, Summer Sessions, District Winery, and Grape Intentions. Get tickets here.