If you crave the kind of Mediterranean, olive oil-rich vegetable plates served at 2 Amys and Etto, you'll want to check out the newly opened Green Almond Pantry in Shaw. Chef/owner Cagla Onal spent years cooking with restaurateur Peter Pastan before launching her own business, which had been selling at farmers markets before finding a permanent home in the former Seasonal Pantry space.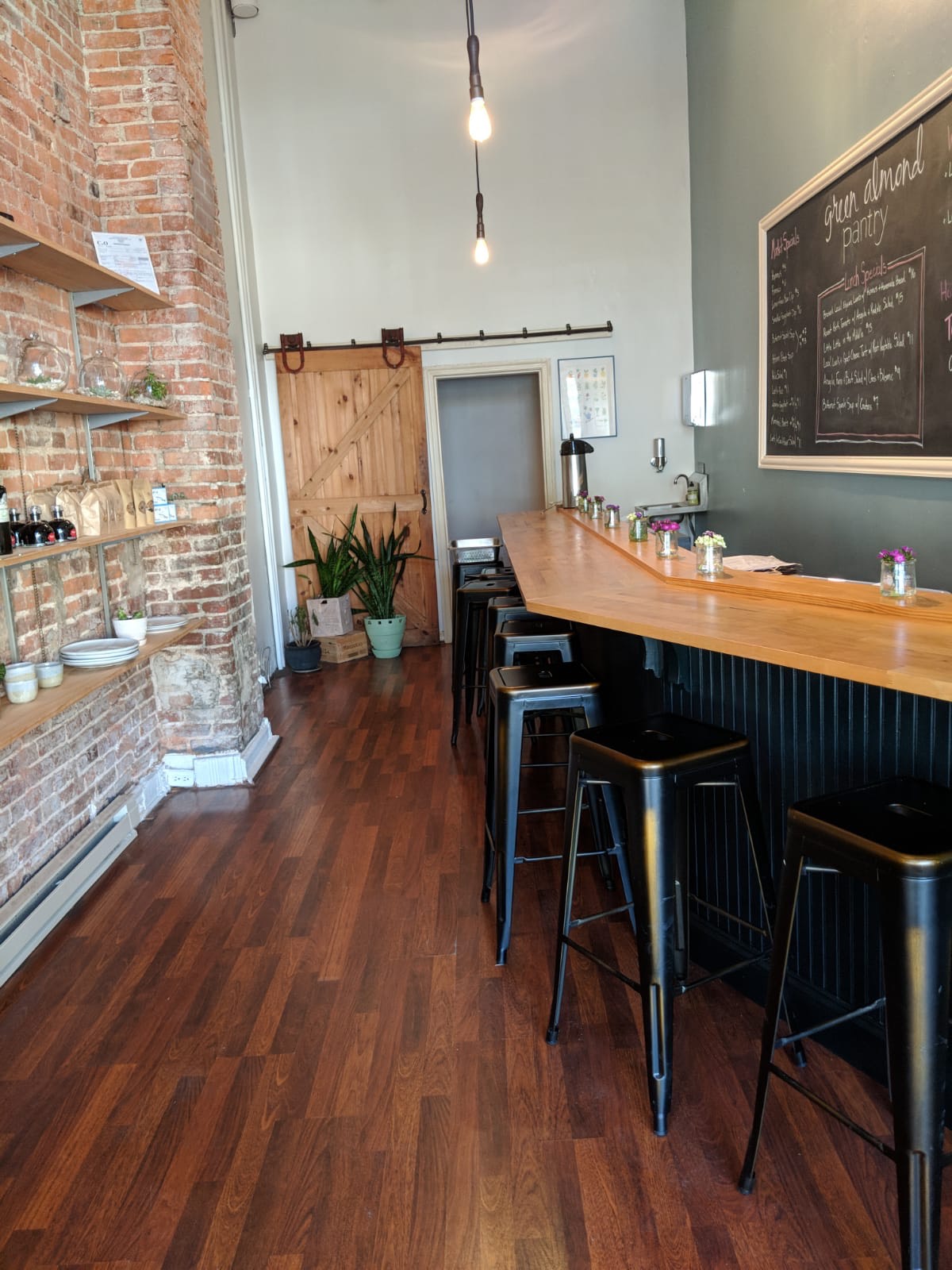 The market and restaurant is slowly rolling out its offerings. Currently, it's open for takeout until 7 PM and sit-down lunch from 11:30 AM to 3 PM. Diners can settle in at one of the eight counter seats and tuck into homey dishes like Tuscan bean soup, puntarelle (Roman chicory) salad, or local braised lamb with hummus and homemade bread. Onal was the first female executive chef at two luxury hotels in her native Turkey, but when it comes to her own food, her style is more comforting—and with the exception of a few dishes, vegetarian and vegan.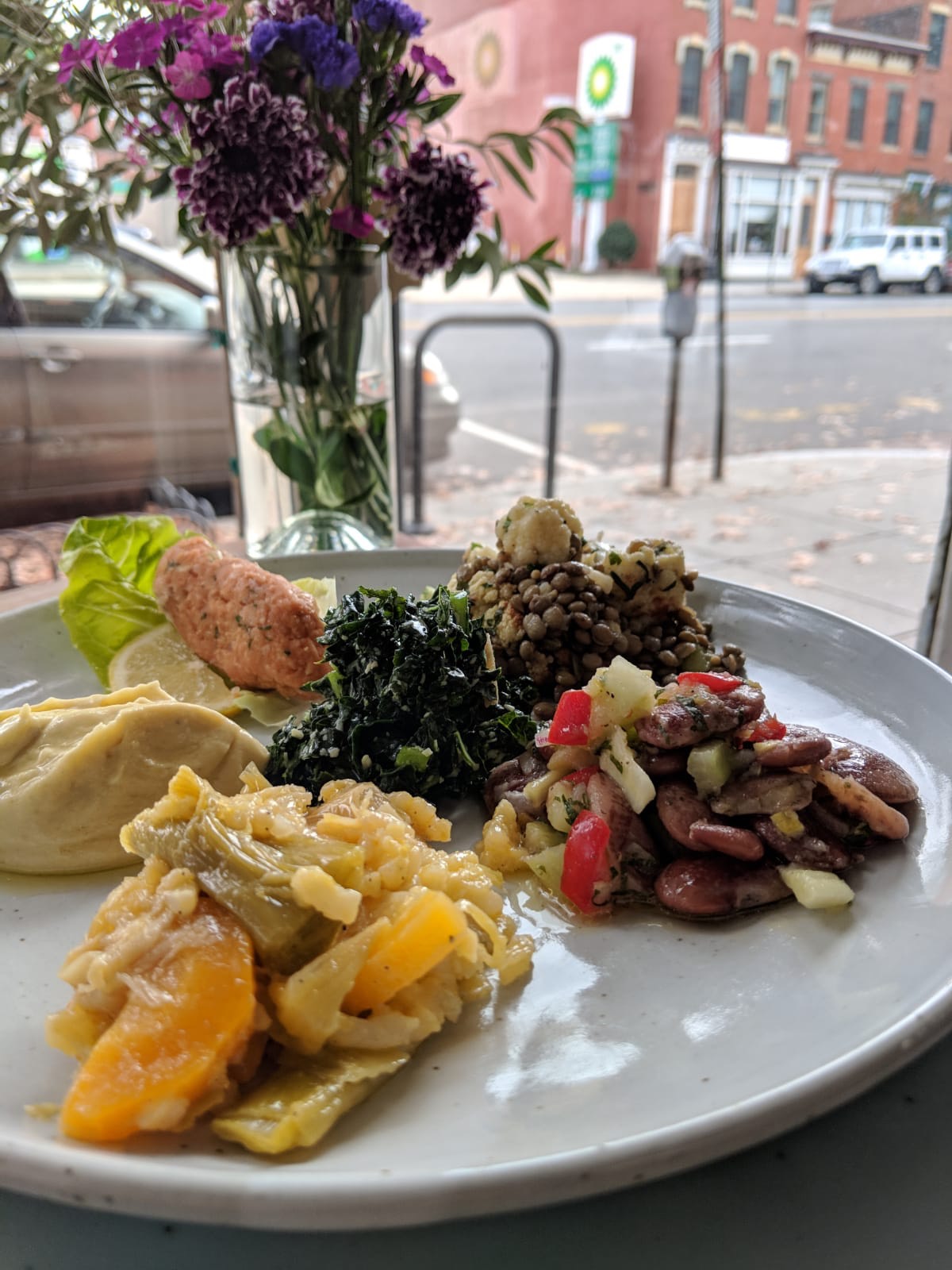 The to-go offerings mirror her menus at the farmers markets. (Green Almond currently sells at the Palisades, Cleveland Park, and Rose Park/Georgetown markets.) A fridge case is stocked with soups and dips like smoky eggplant or lemon-fava bean. Vegetable/grain dishes—best eaten at room temperature—include braised artichokes, cauliflower with onions and tomatoes, and roasted rainbow carrots. Don't miss a slice of Onal's dark chocolate cake with fresh whipped cream. 
Eventually Onal plans to add homemade pastas and sauces, as well as more meat and seafood options. She's still figuring out the best format for a full-service dinner in the tiny space—expected to launch in February—which might follow a prix-fixe format.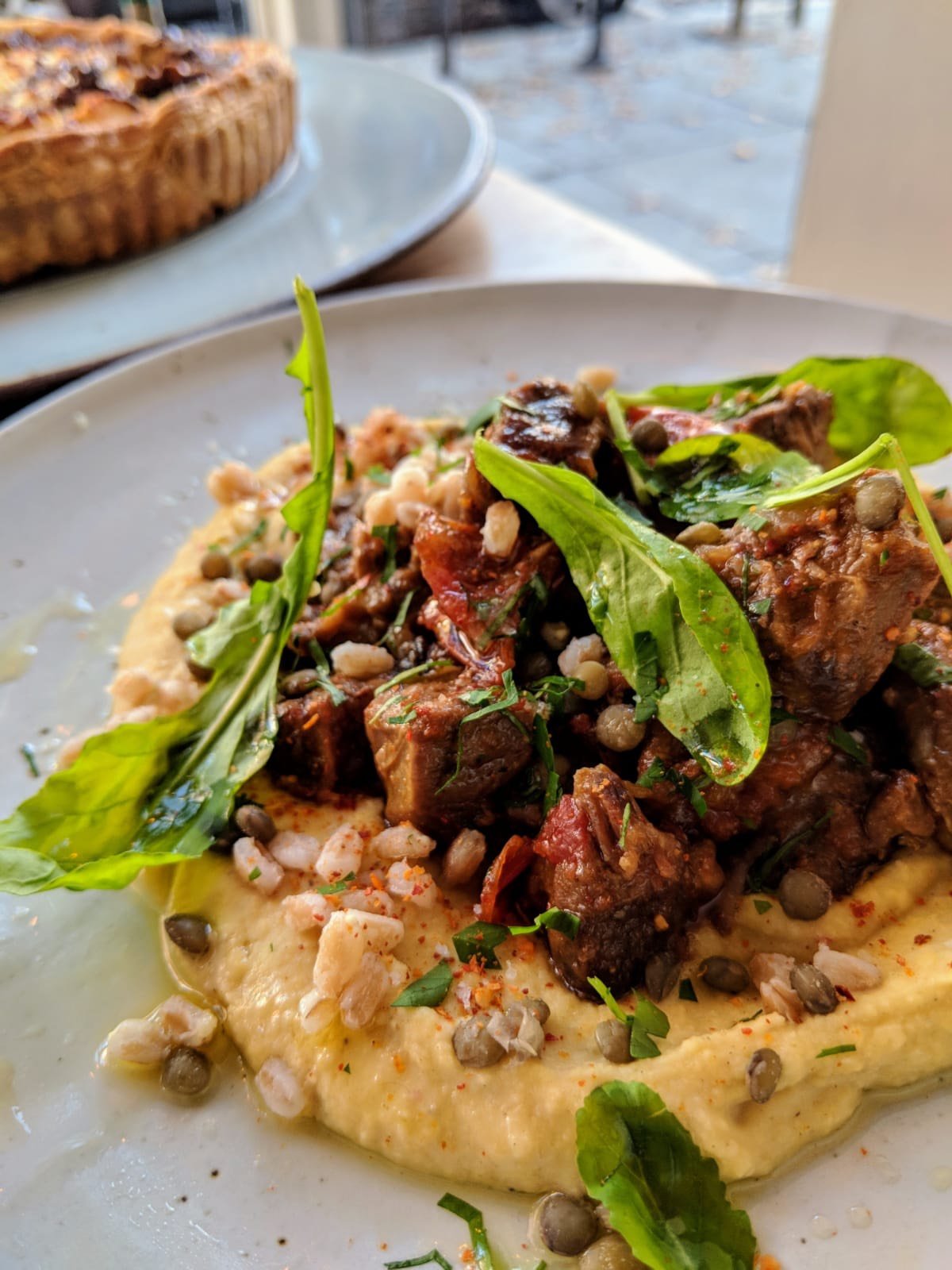 Onal partnered with Can Yurdugal on the venture. Yurdugal's a co-owner of Sushi Capitol and Sushi Ogawa and had originally experimented with Japanese speed-omakase dinners in the space. But he was swayed by the cooking of his fellow Turk and her personal approach.
"I like to make things I like to eat," says Onal.
Green Almond Pantry. 1314 1/2 Ninth St., NW. Open Tuesday through Saturday.