Brooklyn's wildly popular outdoor food market, Smorgasburg, is coming to Navy Yard's Tingey Plaza on Saturday, June 15 with more than 35 DC-area vendors. The marketplace will host chefs and producers serving boa buns, mumbo sauce poutine, Filipino desserts, and much more each Saturday from 11 AM to 6 PM through October. Attendees can also hang out in a beer, wine, and cider garden.
"We really think of it as an incubator," says Smorgasburg co-founder Jonathan Butler. "The most exciting thing is when there's a chef who has been working in the shadows for someone else for a few years but has these ambitions to start something herself or himself. This becomes a way for them to do that."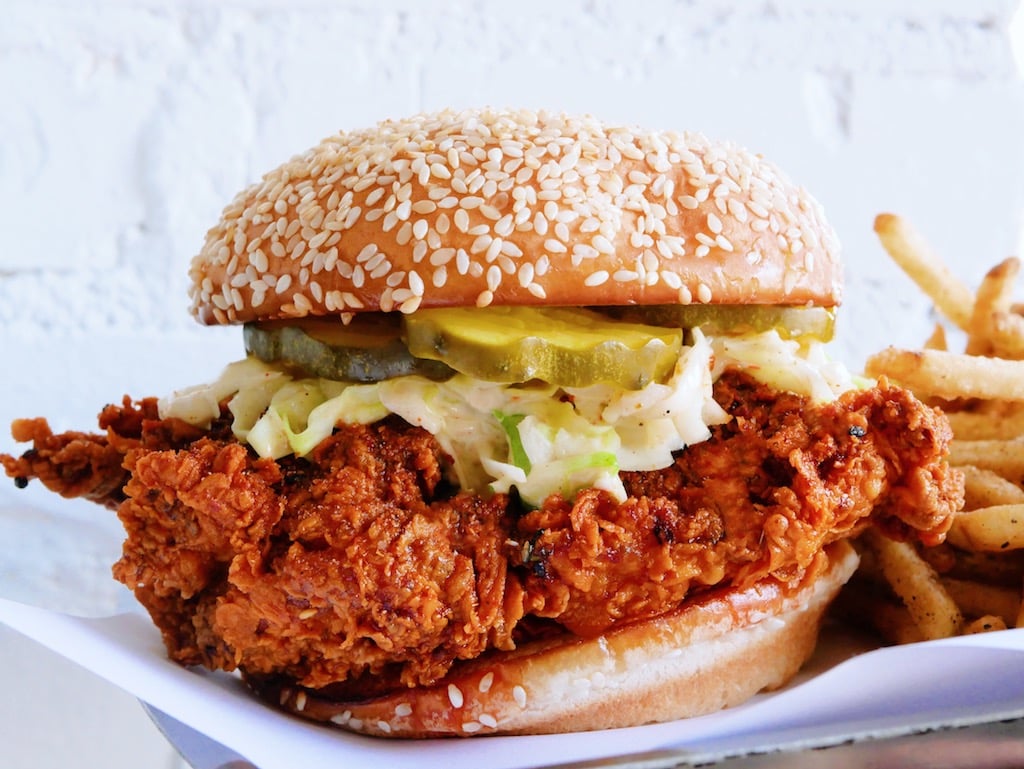 Established brick and mortar spots like Timber Pizza and Roy Boys are pitching their tents alongside food trucks, farmers market regulars, food hall concepts, and catering companies. Smorgasburg is also the debut of Skew'd, a coal-fired yakitori stand courtesy of Sushi Taro's chef Nobu Yamazaki. 
Smorgasburg originated in Brooklyn, where the outdoor emporium has swelled to 100 vendors and spawned four locations in New York. DC and Los Angeles are the only other cities Smorgasburg has expanded to outside of the Big Apple.
Butler recommends attending the market with a group, splitting off to pick up from different stands, and then sharing the dishes small plates style. 
His personal plan of action is to start at Cracked Eggery for breakfast sandwiches, scope out handmade corn tortilla tacos at Rebel Taco, and then grab a Nashville hot chicken sandwich for lunch at Hot Lola's. Check out the list of vendors to design your own Smorgasburg eating agenda:
Skew'd
Smorgasburg. Tingey Plaza. Open Saturday 11 AM to 6 PM.