The Spice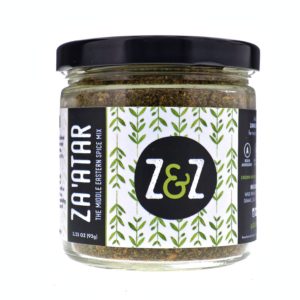 Za'atar is having a moment—we've tried the Middle Eastern spice mix sprinkled on bagels, pizza, and more—but few, if any, American brands are as vibrant and nuanced as the one made in DC by the Dubbaneh family. Credit sesame seeds and wild thyme sourced from a farmer's co-op in patriarch Issa Dubbaneh's native Palestine; citrusy sumac from wife Muna's home in Jordan; and their two Rockville-born sons, entrepreneurs Johnny and Danny, who blend and package it all here.
When the brothers launched the company in 2016, first as a farmers-market operation selling za'atar and man'oushe flatbreads, it was a small act of rebellion. Their father, who owned several Chicken Basket takeouts in Maryland, always told the boys when they were growing up: "Go to college, get a real job—restaurants are ugly businesses," recalls Johnny. They did, but then, Johnny says, "we found ourselves wanting a way to connect to our Arab culture, as a lot of immigrants do. Our parents weren't thrilled, but then they saw how everyone loved it. Even now, they're amazed at the reception it gets." $9.99 at Amazon or Whole Foods.
The Double Indulgences
Thanks to local collaborations, these chocolate bars satisfy multiple cravings:
The DC-Made (Really) Whiskey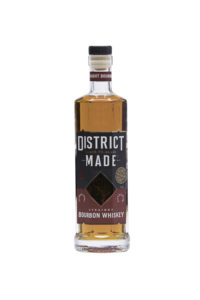 It's a well-known secret in local distilling: Most "DC-made" whiskey isn't, in fact, made in the District. Young distilleries, not only in Washington but across the US, often source their brown liquor from "factory distilleries" in places such as Indiana to jump-start the aging process, then go from there—blending, flavoring, and barrel-aging on-site.
The exception: District Made Bourbon, the first grain-to-glass whiskey in DC since Prohibition. (Made possible because, as the city's first modern whiskey maker, One Eight is ahead of other distilleries age-wise.) Concocted with a mix of four grains and heritage Maryland corn, it's a smooth taste of what, given time, may become a real made-in-DC whiskey scene. $50 at oneeightdistilling.com and select liquor stores.
The Better-Than-Balsamic
The Greeting Card—for a Good Cause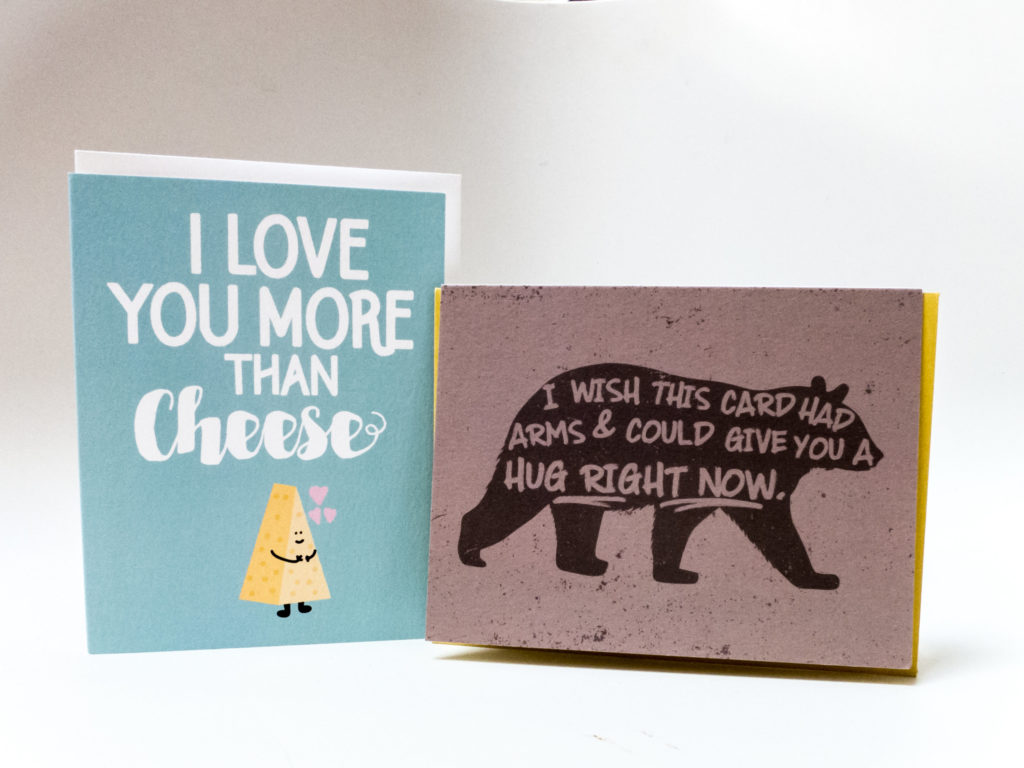 Reed Sandridge was at Miriam's Kitchen, a local nonprofit, when he spotted the work of a homeless painter. "If you survive being homeless," he says, "you tend to be pretty creative." The experience sparked Second Story Cards. Sandridge works with 20 or so homeless men and women, matching them with designers to create cards that can be both touching ("Love is love is love") and humorous ("Sorry your boss is an asshole"). The card creators receive 15 percent of sales—plus a mini-bio on the back—while an additional 10 percent is donated to a charity of their choice. The cards are $5 at secondstorycards.com and at Shop Made in DC, Busboys and Poets, and Politics and Prose, among others.
Product photographs courtesy of companies.
This article appears in the December 2019 issue of Washingtonian.