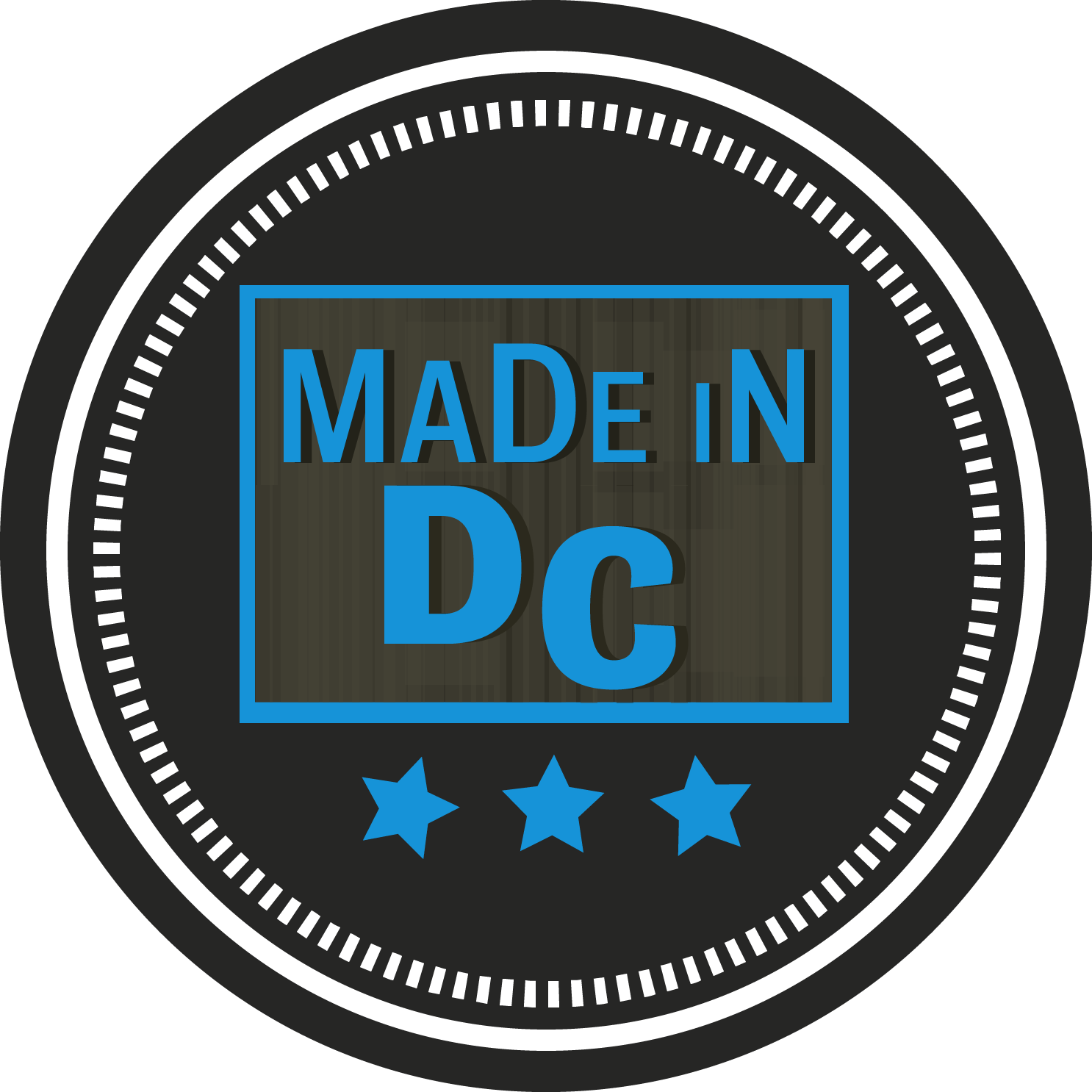 This article is a part of Washingtonian's Made in DC feature. Local artisans are creating bourbon and beauty products, handbags and hot sauce, clothing and jewelry. We found the coolest things being made here right now.
Washington women tend to favor simple, tasteful jewelry. Area artisans are creating these new classics.
Oxidized sterling silver with individually cast links and a hidden clasp, $980.
Brushed sterling silver with hand-cut violet acrylic insets, $150.
Brass with white fabric petals and a hand-carved shell center, $115.
Gold-glazed vintage ceramic bead and gold-plated bars on a gold-filled brass chain, $56.
Stoneware ring with a black-and-white glaze mounted on a brass band, $45.
Hand-wrapped wire and amethyst stones on 14-karat-gold-fill hoops, $145.
Brushed sterling silver with clear acrylic accents, $220.
Gray mother-of-pearl "Lotus" pendant, $230, on a "Toggle" necklace of titanium-coated moonstones, $265.
Blackened and texturized layers of sterling-silver wire set with white topaz, $400.
Hand-hammered, with pierced bronze drops coated in 24-karat gold leaf, $385.
Green amethyst, gold Swarovski-crystal flowers, vintage rhinestones, and 14-karat-gold-filled leaves, $2,498.
Brass with polymer clay in speckled lilac, $32.
Raw aquamarine and clear quartz on a 14-karat-gold-vermeil ring, $800.
Gold Swarovski-crystal flowers and vintage pearls and rhinestones, $1,398.
This article appears in the December 2019 issue of Washingtonian.