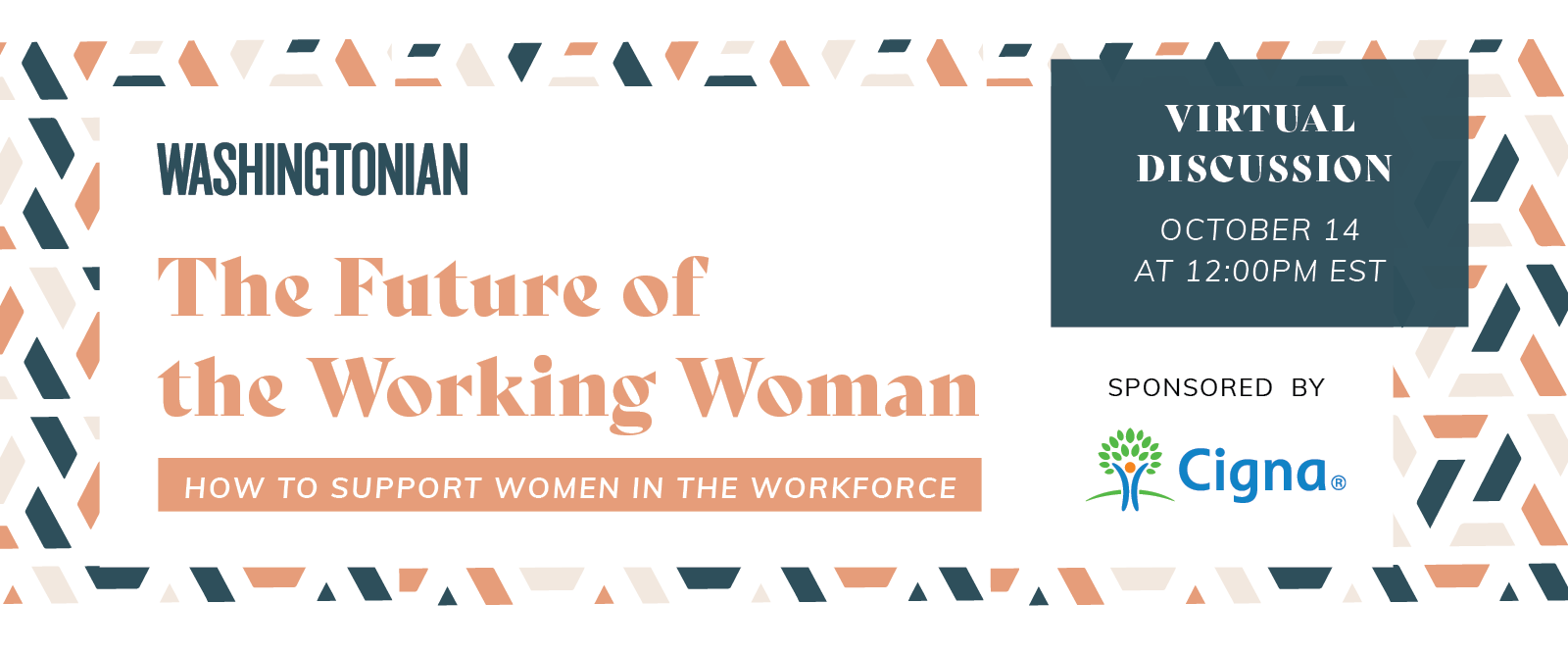 About the Event
The global coronavirus pandemic has forced the world to rethink the nature of work. According to the Labor Department, some 2.5 million women dropped out of the labor force during the pandemic compared to 1.8 million men. This exit from the workforce can be attributed to the pandemic exacerbating the challenges that working women were already experiencing as a result of taking on the role of a primary caregiver in addition to their careers. In a 2016 survey conducted by the Pew Research Center, 65% of women who had taken time off from work to care for a family member with a serious health condition in the two years prior to the survey said they had provided more of the care than anyone else in their family compared to 44% of men. At this event, Washingtonian will be joined by organizational leaders and experts to discuss how to better support women in the workforce.
For this important conversation we will be joined by:
Monica Schmude, President, Mid-Atlantic Market, Cigna
Nicole Mason, President & CEO, Institute for Women's Policy Research
Courtney Spaeth, CEO, growth[period]
Susan Stith, Vice President of Diversity, Equity, Inclusion, Civic Affairs, and Corporate Responsibility, and Executive Director of the Cigna Foundation, Cigna
Sponsored By
Step 1: Choose your package
Step 2: Enter your billing information
Step 3: Attend the Event
Sorry, an error occurred. Please refresh the page to get tickets for this event.