1. The weekday breakfast scene up-leveled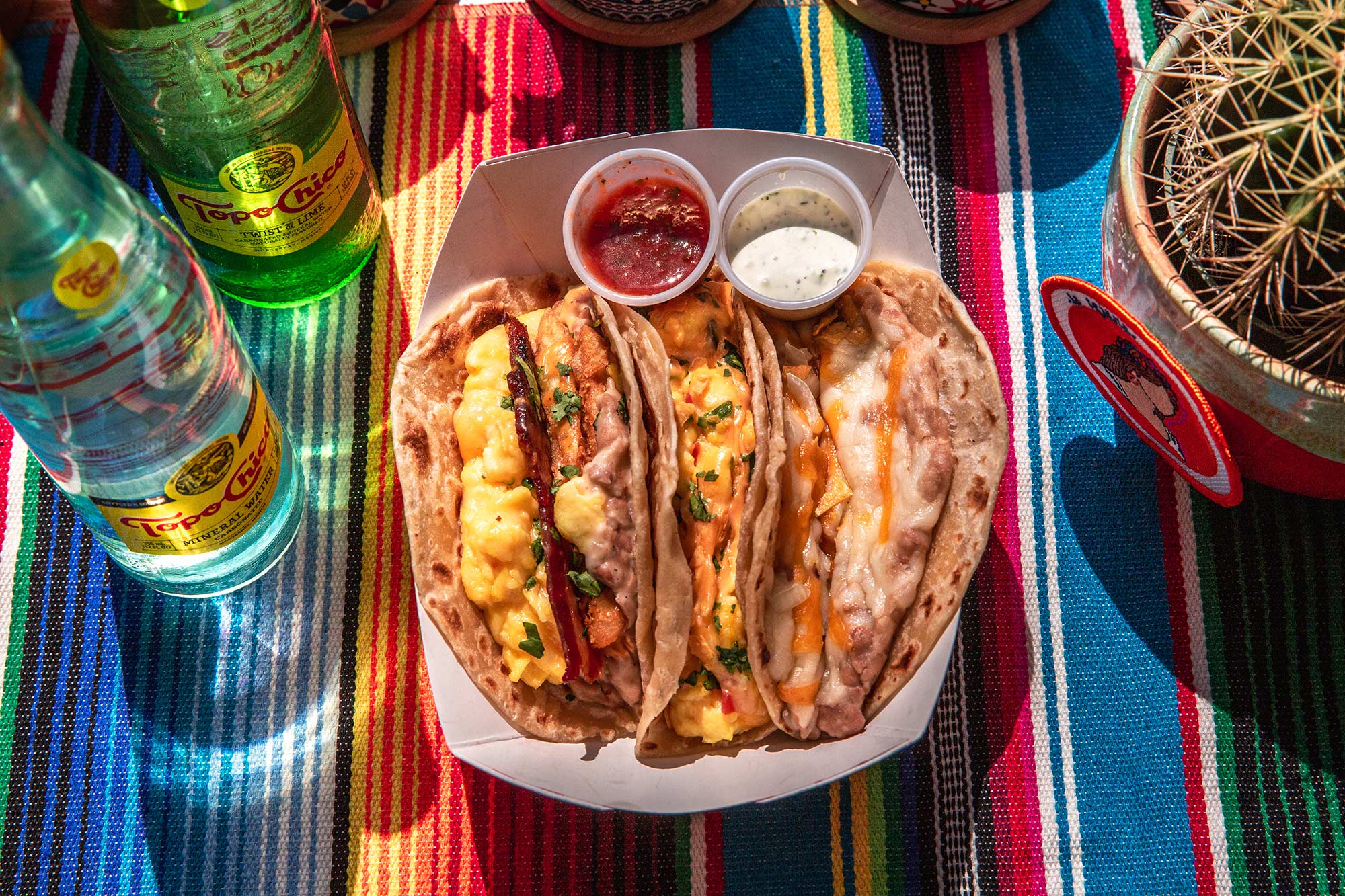 While standing in line at Rose's Luxury (it now takes reservations) or Bad Saint (RIP) is a thing of the past, food lovers found a new obsession worth queuing for: breakfast tacos at Mount Pleasant's tiny La Tejana. Want one of the deliciously stuffed housemade flour tortillas? You'll want to show up early, and you can order only in person. Other meals are easier gets. At Clarendon's Uncommon Luncheonette, former 2941 chef Jon Mathieson slings daily omelets, chocolate-chip pancakes, and fried-egg-topped poutine. Over in Del Ray, Matt and Tony's serves cornflake French toast and other breakfast plates all day, every day.
2. Theme bars were huge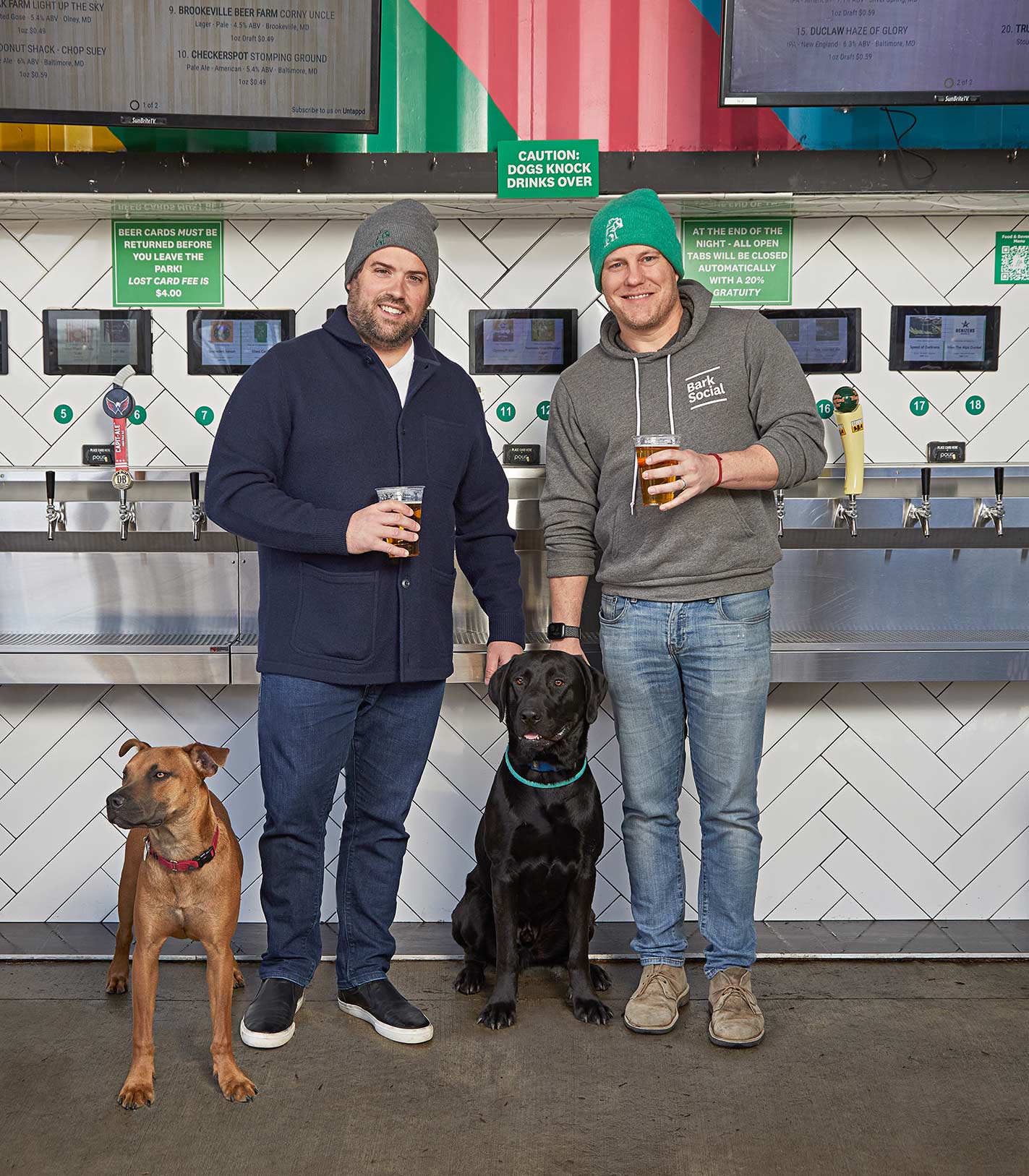 While the popularity of elaborately constructed themed pop-ups—inspired by, say, Stranger Things or cherry blossoms—has waned, theme bars are surging. This year, we got dog bars and mini-golf bars (lots of 'em). A mahjong bar (Sparrow Room) and a rugby bar (Tight Five Pub) and a Patrick Swayze–inspired bar (Vagabond). Le Mont Royal, a French Canadian–disco-inspired haunt, opens today in Adams Morgan.
3. Restaurants ditched à la carte dining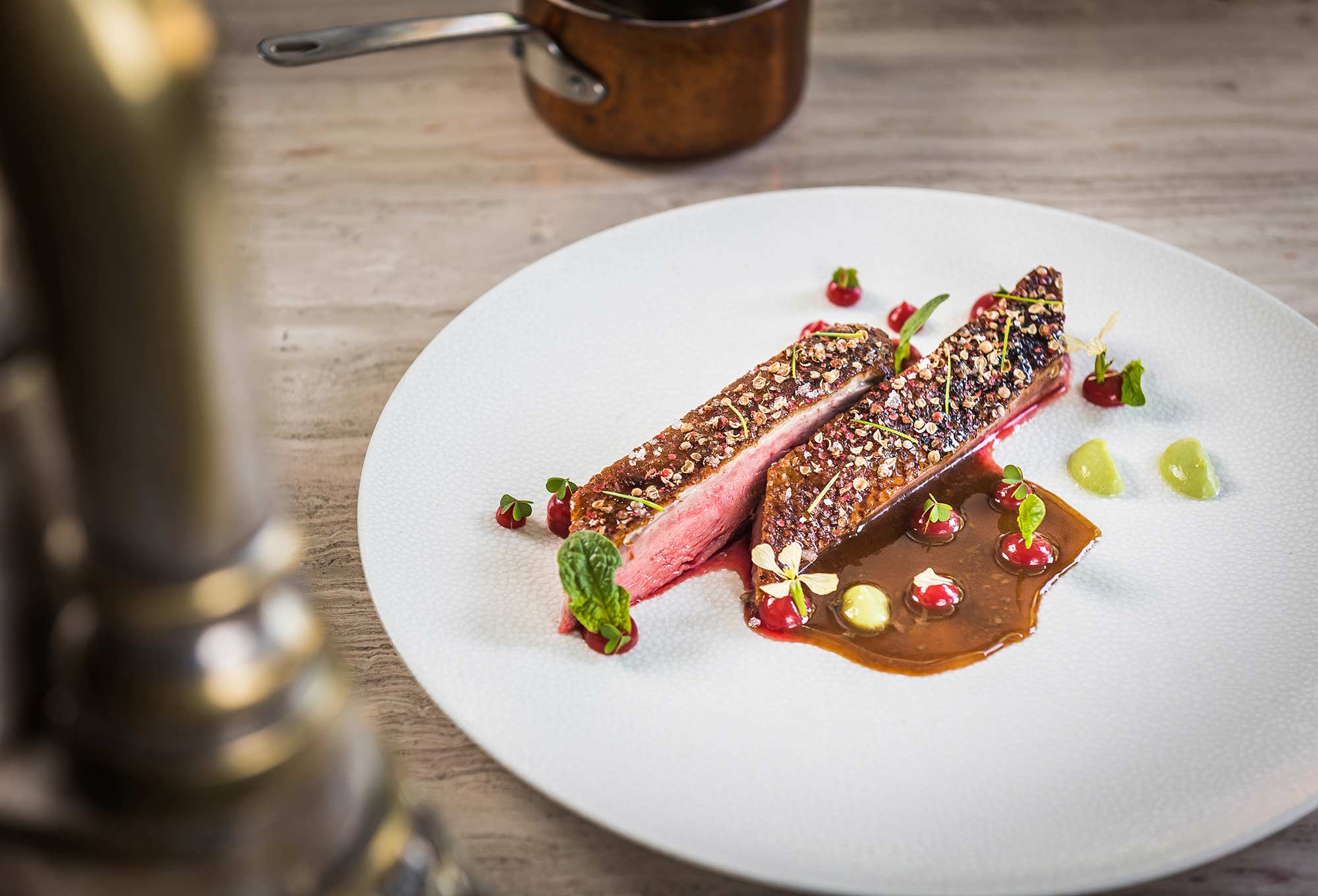 For a restaurant, there are benefits in serving a set prix fixe menu: more predictable food costs, less ingredient waste, and, thanks to often-steep cancellation charges, a decrease in no-show diners. Among the dining rooms that have nixed à la carte ordering (save for an occasional bar menu) this year: Mid-Atlantic-inspired Shaw destination the Dabney (now $170 a person), Rose's Luxury on the Hill ($95), 14th Street hot spots Seven Reasons ($90) and Bresca ($84 to $148), and the neo-French hotel eatery Michele's ($85). Thing is, there are fewer benefits to the diner—high tabs and those cancellation fees, for example. And not everyone wants to face a long multi-course meal on a random Tuesday night. Whether this is a trend with staying power remains to be seen. Navy Yard's Albi tried it, then brought back its à la carte options after just a month.
4. We became a celebrity-chef magnet (again)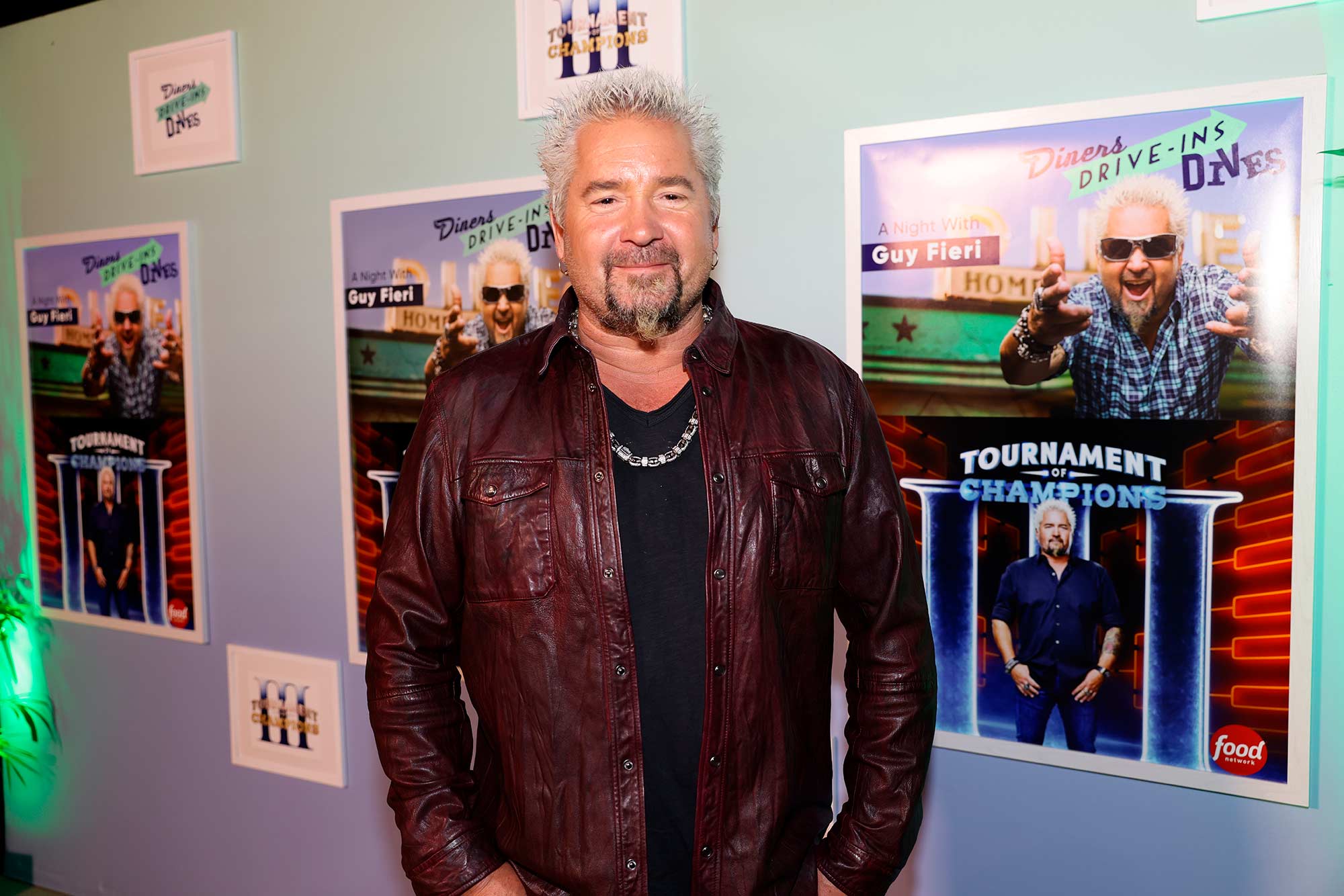 Between 2007 and 2009, right around the time Washington was finally getting some major national recognition for its food scene, a flood of celebrity chefs from other cities arrived looking to, well, capitalize on the capital city's momentum. Some, such as Bourbon Steak's Michael Mina and Art & Soul's Art Smith, have had staying power. Others, like Eric Ripert and Jean-Georges Vongerichten and Alain Ducasse, were here no longer than five years.
Now announcement after announcement has signaled that we're in for another rush of big names. London-based TV personality Gordon Ramsay has opened a fish-and-chips shop at the Wharf; his bigger, more ambitious Hell's Kitchen is opening there this year. Manhattan restaurateur Philippe Chow will be Ramsay's neighbor when his upscale Chinese place, Philippe, opens at the Southwest DC development. Top Chef judge Tom Colicchio has nabbed space in Penn Quarter, and Food Network's Guy Fieri is now in the same neighborhood, at Capital One Arena's Caesars Sportsbook. Over by Union Market, restaurateur and James Corden antagonist Keith McNally is delivering two of his NYC spots: a spinoff of his longtime hit Minetta Tavern, and—in partnership with Le Diplomate owner Stephen Starr—a branch of the Meatpacking District bistro Pastis. Meanwhile, Mina is expanding beyond Georgetown and will bring an Italian dining room to upper Northwest's City Ridge in 2023.
5. Fast-casual restaurants revealed national ambitions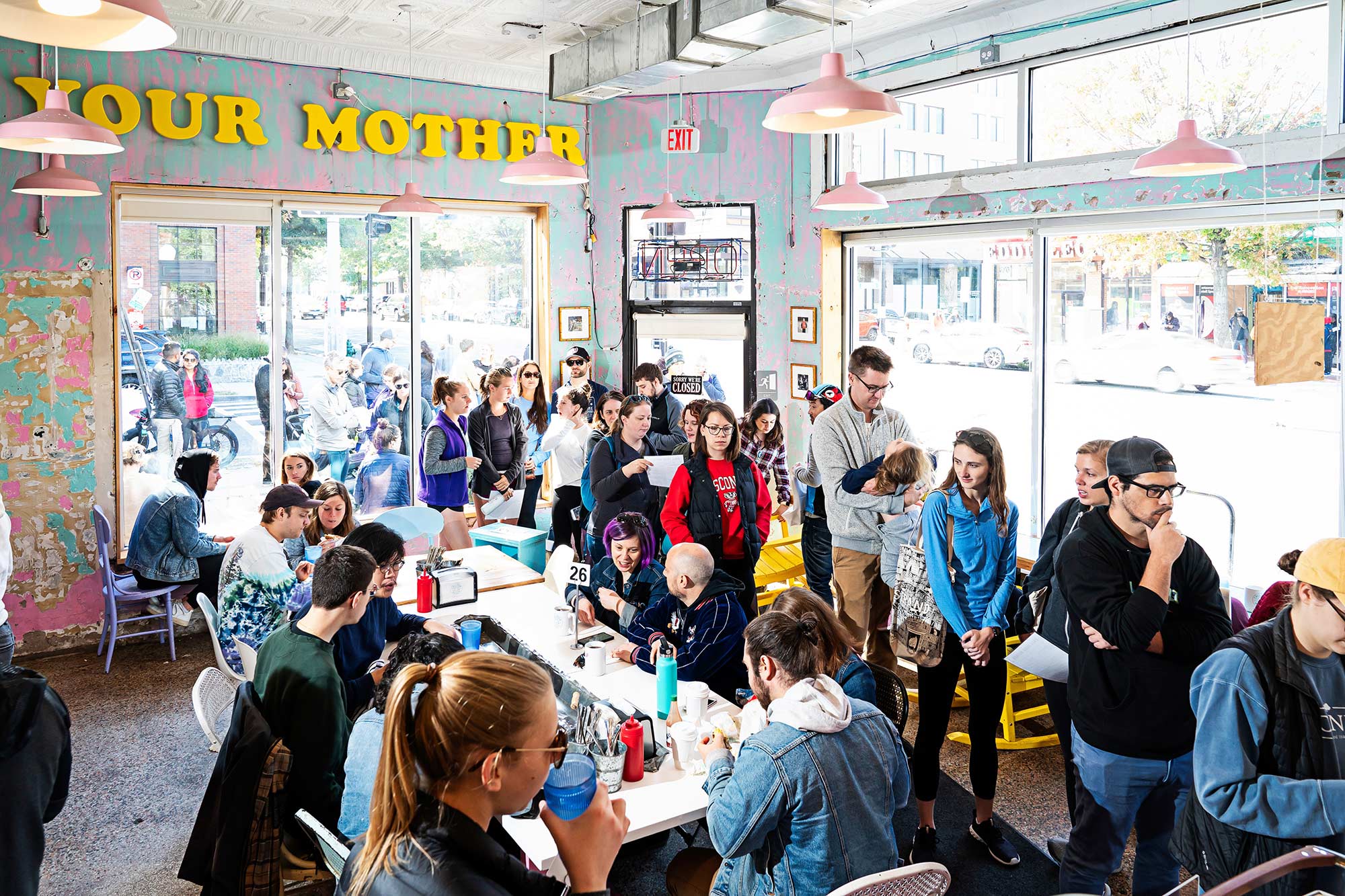 Bagel phenom Call Your Mother expanded greatly during the pandemic (and it'll soon take over the Little Red Fox space in Forest Hills). And while it ditched plans for its first Virginia location, it announced its intention to extend its reach a lot farther: Two Denver shops are slated to open in 2023. Vegetarian taqueria Chaia—once a stand at the Dupont FreshFarm market—has brought on former Shake Shack executive Allan Ng, with the goal of building a presence around the country. And José Andrés's Zaytinya wasn't the only local restaurant to make the leap into the New York City market this year: Longtime Maryland pizza chain Ledo opened a shop there, too.
6. Chefs unabashedly showed their affection for fast food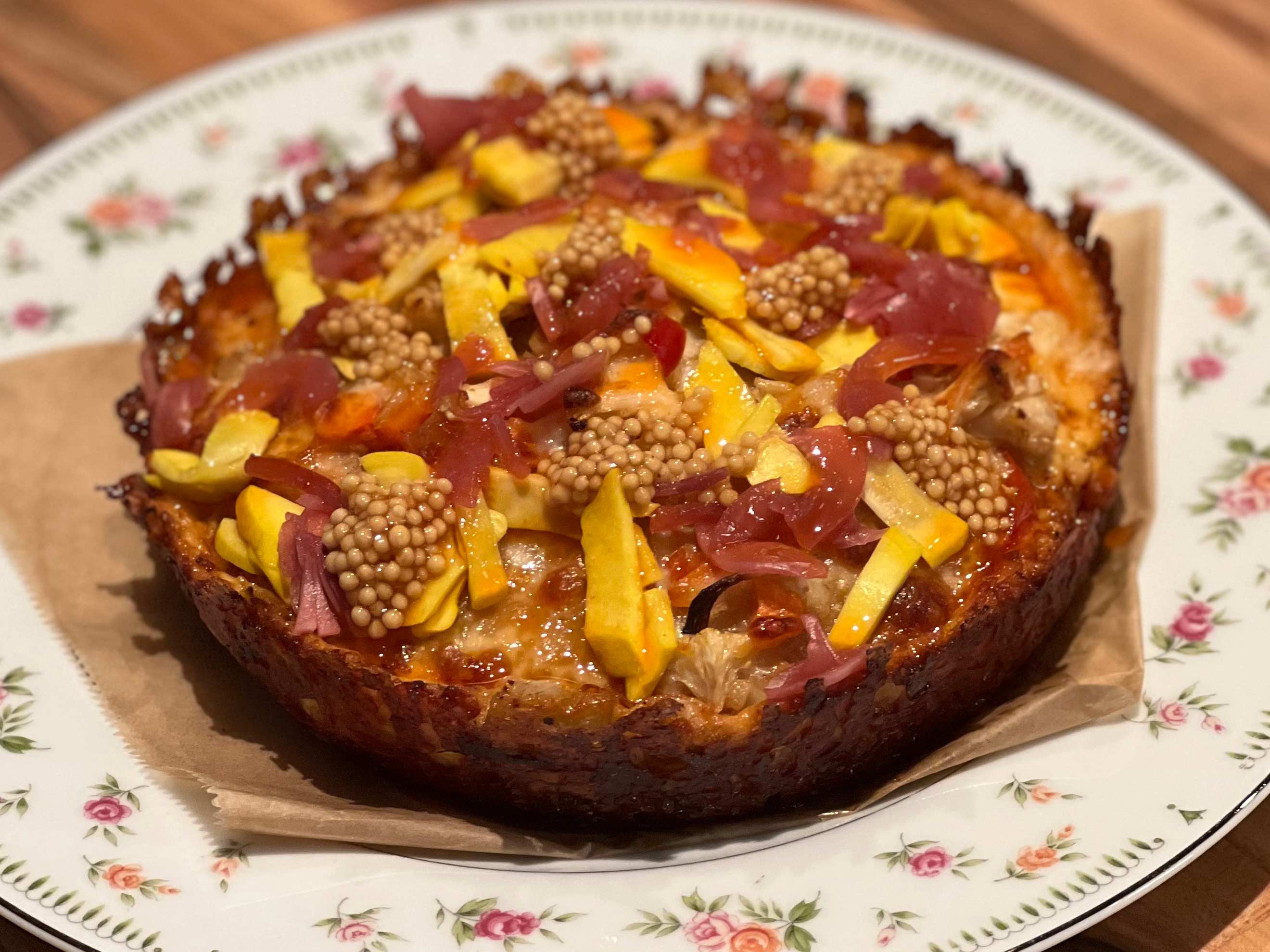 Chefs have played around with junk food for decades. But it feels more literal lately. Those $17 personal pizzas at the Foggy Bottom Elle spinoff, Tigerella? They're baked in actual decades-old pans sourced from Pizza Hut. Over at the Dupont pizza shop Boogy & Peel, one of the creative pies is called Harambe Loved Big Macs, and it tastes exactly like a McD's burger in pie form. Mélange chef Elias Taddesse is using Popeyes as inspiration at Doro Soul Food, his  Ethiopian American fried-­chicken joint near Howard University. And Taco Bell fans can find spiffed-up crunchwraps—er, "munchwraps"—made with birria or grilled mushrooms at Little Miner Taco's three DC and Maryland locations.
7. Tipping got more expensive, but many servers took pay cuts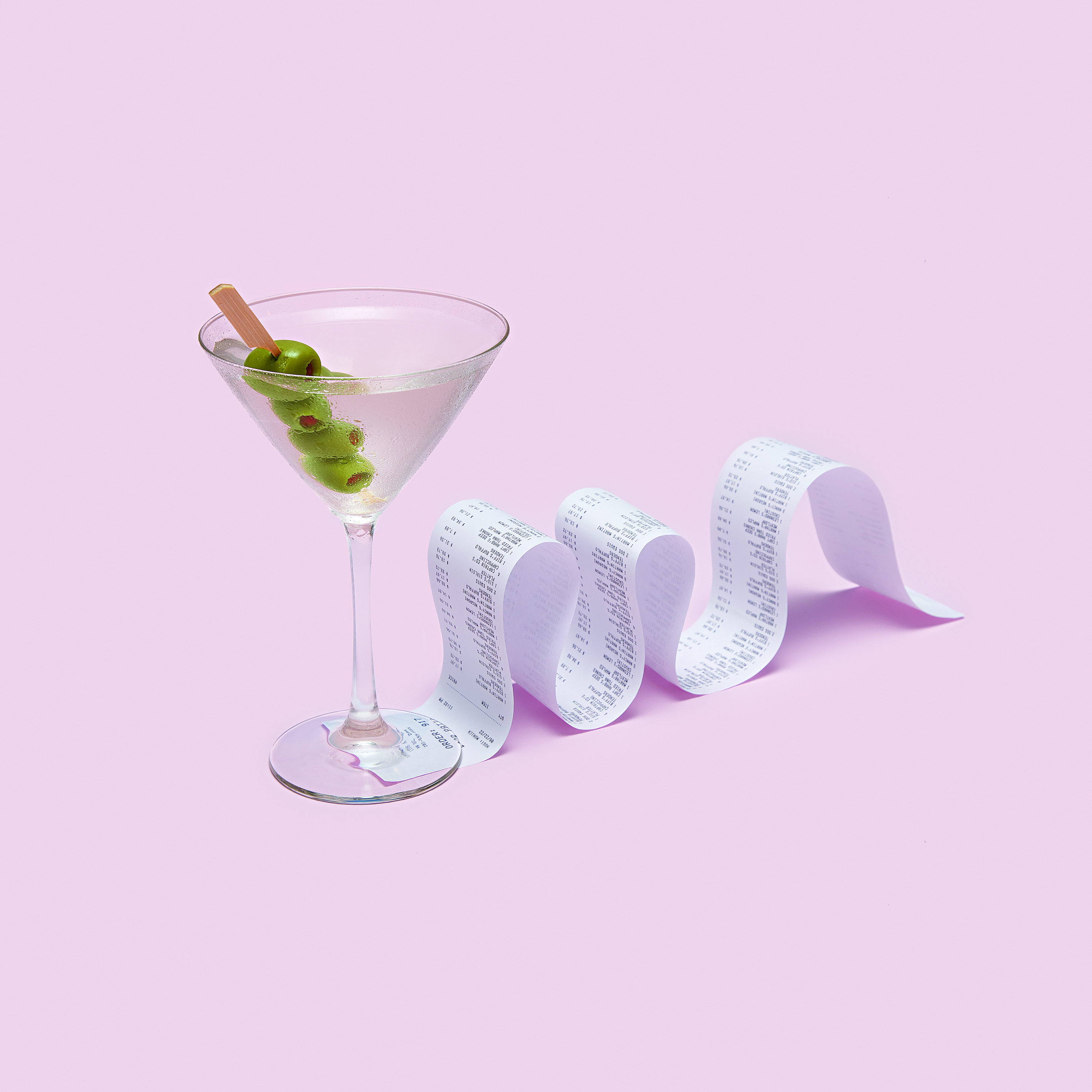 Several restaurants—from fast-casual pizza shops to the most haute of dining rooms—now tack mandatory service charges of 20 percent or more onto customers' tabs. And at the majority of places, there's an option to tip on top of the fee. That's because a service charge doesn't function like a normal server gratuity. Restaurant owners can use it however they want, and the money often goes toward health insurance or higher wages. So while an entire staff may benefit, many servers themselves have experienced pay cuts from the drop in individual tips. It's tough timing, as diners are already facing $20 cocktail prices and feeling inflation's squeeze.
8. There were plenty of comebacks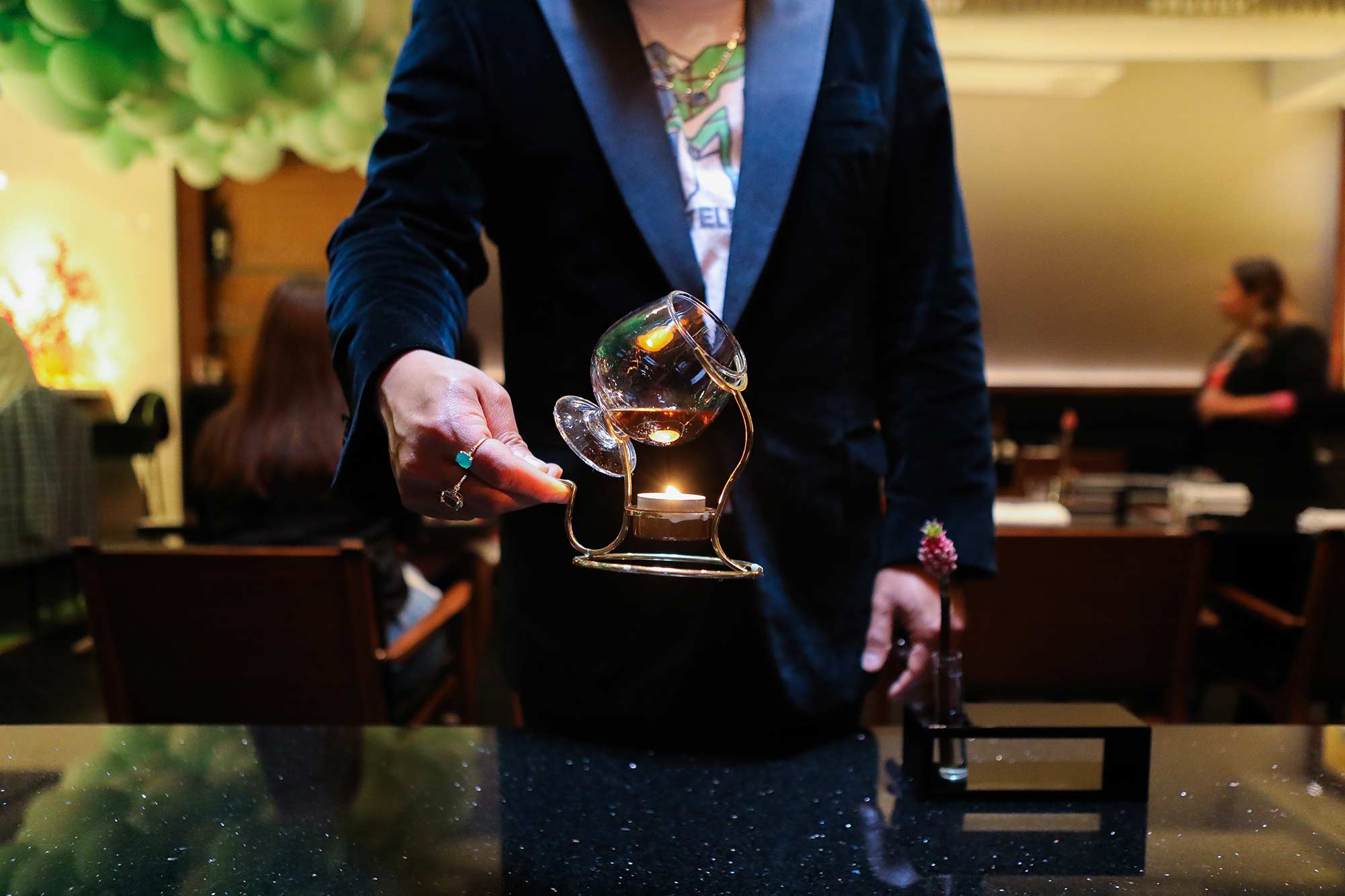 If your favorite restaurant is gone, don't lose hope. In May, we welcomed back the Capitol Hill tasting room Pineapple & Pearls after a two-year pandemic closure. And several more shuttered spots made surprise returns this year. Whitlow's on Wilson, the Arlington bar that closed in 2021 after 26 years, was resurrected in Shaw. Captain White's, once one of the biggest seafood vendors at the Maine Avenue Fish Market, left the Wharf and later reemerged in Oxon Hill. The Burmese mainstay Mandalay shut down after two decades in Silver Spring, only to reopen in its same location nine months later. Even the Glover Park Whole Foods came back to life after a five-year absence.
---
Notable Bars and Restaurants We Bade Farewell to in 2022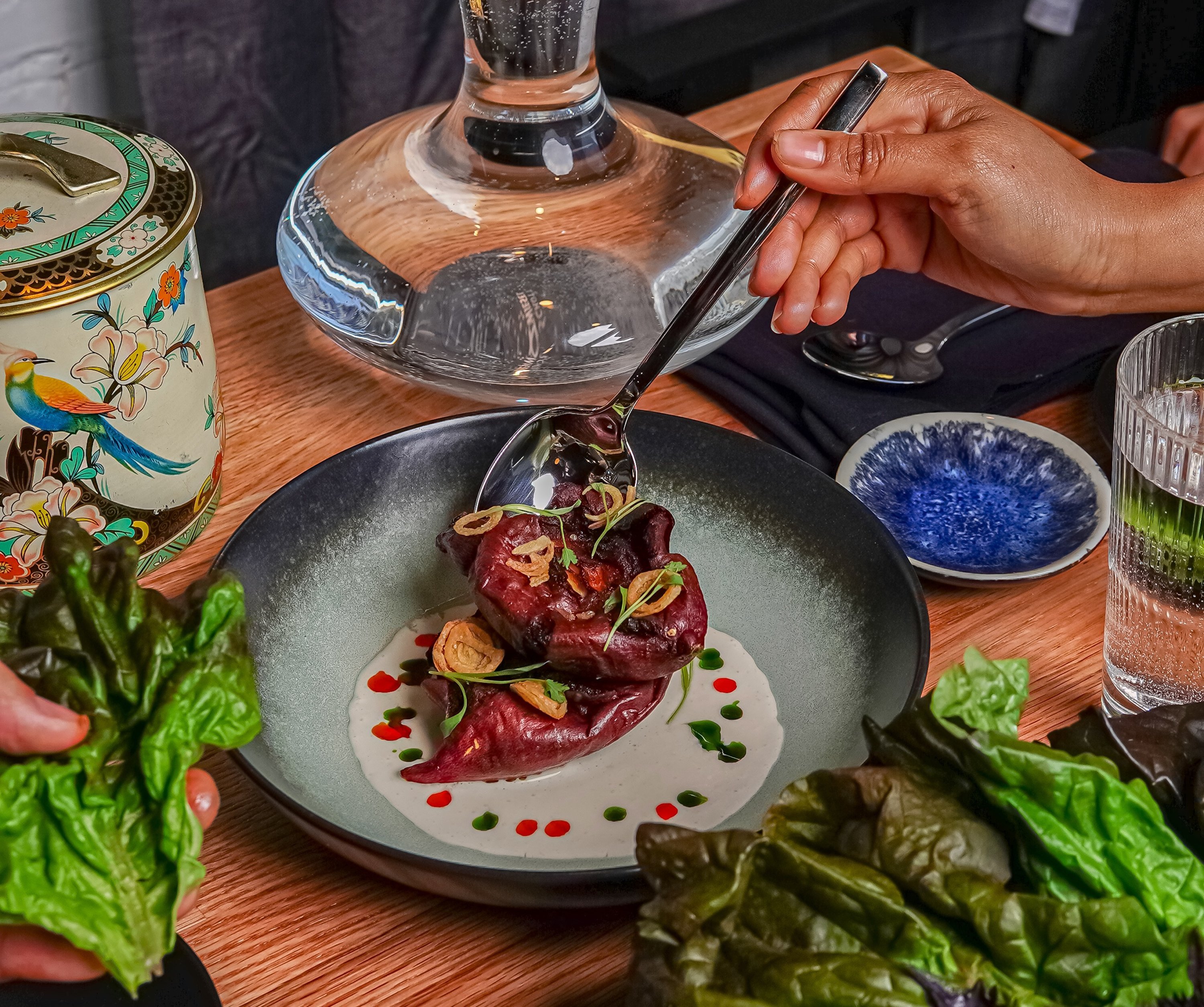 Dogfish Head Alehouse, Falls Church
Max's Kosher Cafe, Wheaton
Mintwood Place, Adams Morgan
Taqueria el Poblano, Arlington
---
---
This article appears in the December 2022 issue of Washingtonian.