DC history buffs, here's a listing for you: Three historic Georgetown homes that have been combined into one property are for sale for $26.5 million.
The line-up of past tenants across the three houses reads a little like the invite list of a very odd dinner party: former First Lady Jackie Kennedy Onassis, a WWI-era secretary of war, a spy-turned-New Republic editor, and a former Miss America, to name a few.
Jonathan Taylor
, founder of brokerage TTR Sotheby's International Realty.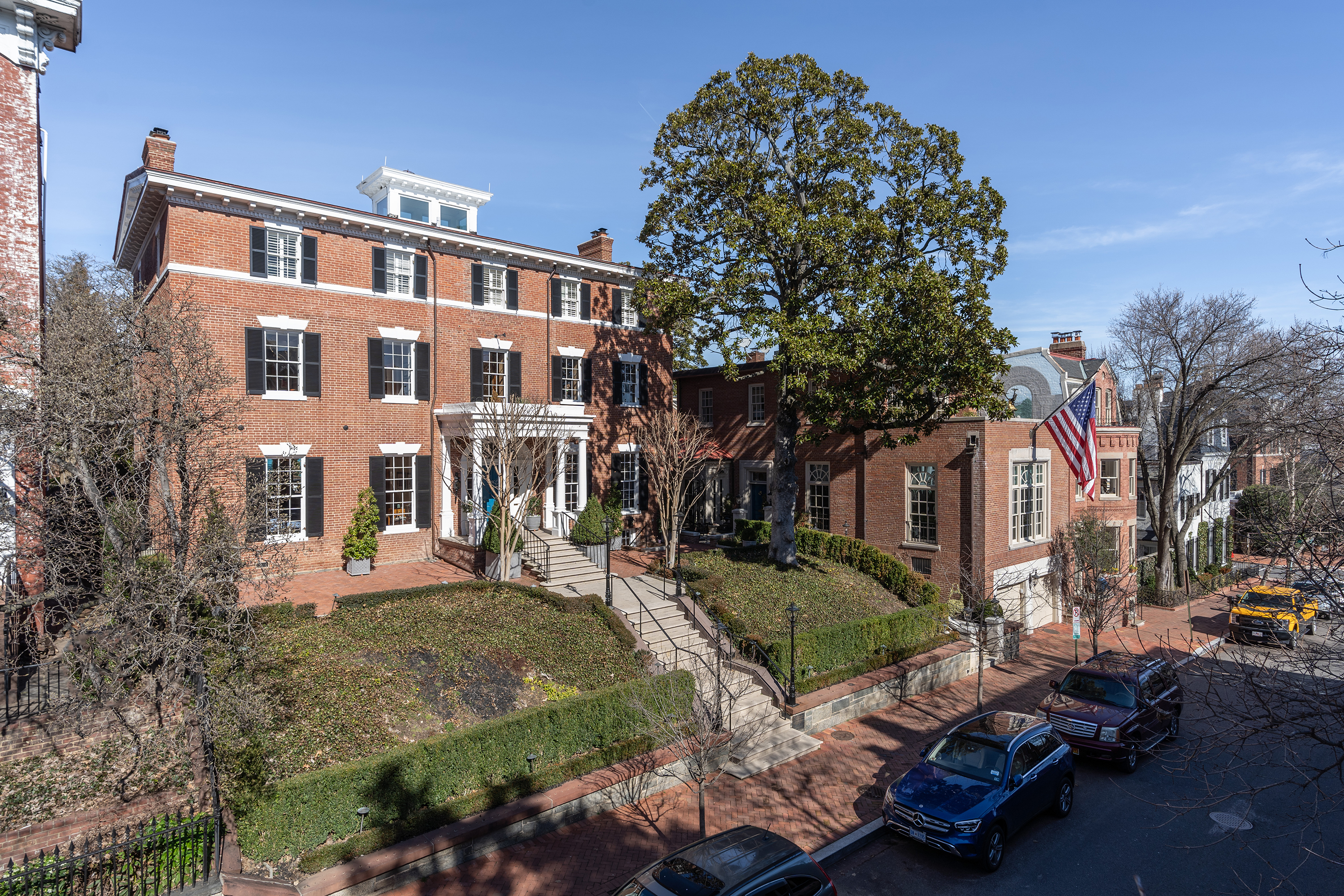 The compound consists of three Georgetown addresses: 3017 N Street, NW; 3009 N Street, NW; and 3003 N Street, NW.
3017 N Street is designated as a National Historic Landmark: The Federal-style house was built in the late 1700s by Thomas Beall, who was the second mayor of Georgetown, according to a historical report on the property provided by the listing agent. It's the house where Jackie Kennedy briefly lived following her husband's assassination in 1963. Kennedy was only there for about a year before she moved to New York with her children, says the report.
Other past residents of the address apparently include Newton Baker, who was the secretary of war under President Woodrow Wilson; Admiral Alan Kirk, a US ambassador who also led a D-Day naval task force; Michael Straight, a New Republic editor who worked as a Soviet spy; and Yolande Fox, a former Miss America and Washington society fixture.
Meanwhile, 3003 N Street was built in 1888 for Richard H. Gaskins, the son of a local businessman who owned several flour mills along the Potomac in Georgetown, according to the report. It was eventually purchased in the 1950s by DC society couple Stanley and Sarah Woodward, who built the third home at 3009 N Street.
Today, the assemblage of houses includes a dining room with a gold-leaf ceiling, two kitchens, a home gym, a library with wood paneling, original fireplaces, a salon with hand-painted ceiling frescoes, several terraces containing a fountain and pergola, a three-car garage, and a rooftop sitting area.
Who's the lucky person that will scoop up this very pricey slice of DC history? We don't have a crystal ball, but if there are any aspiring Jeff Bezoses out there looking for a palatial combined-house pad, this might be your spot
Take a look at the property for sale: