In search of Mother's Day brunch plans? Here's my shortlist of favorite weekend spots right now. The holiday is on Sunday, May 14 this year—book early! 
4316 Markham St., Annandale; 1319 Rockville Pike, Rockville
These speedy, zero-frills dim sum houses put out affordable Northern Chinese feasts. Order liberally, and array your table with egg pastries, pork dumplings, dan-dan and hot-and-sour noodles, and thousand-layer pancakes. The rub: no reservations, so getting an immediate table is chance-y.
1805 18th St., NW
We named Danny Lee and Scott Drewno's Dupont Korean spot DC's #1 restaurant back in 2020, and the place is still killing it. The offerings here lean more savory—there's a lone milk-bread French toast, but not much else if Mom is into sweet and carb-laden. My favorites are the grilled, marinated shortrib with eggs and the hefty kimchi burger on a pretzel bun.  
1331 Fourth St., SE
This snug Navy Yard hit sticks to its eclectic, share-plates approach for brunch. Crispy cauliflower with tahini is a must-get, and if there are better scrambled eggs with goat cheese and mushrooms in this city, I haven't found them.
200 Massachusetts Ave., NW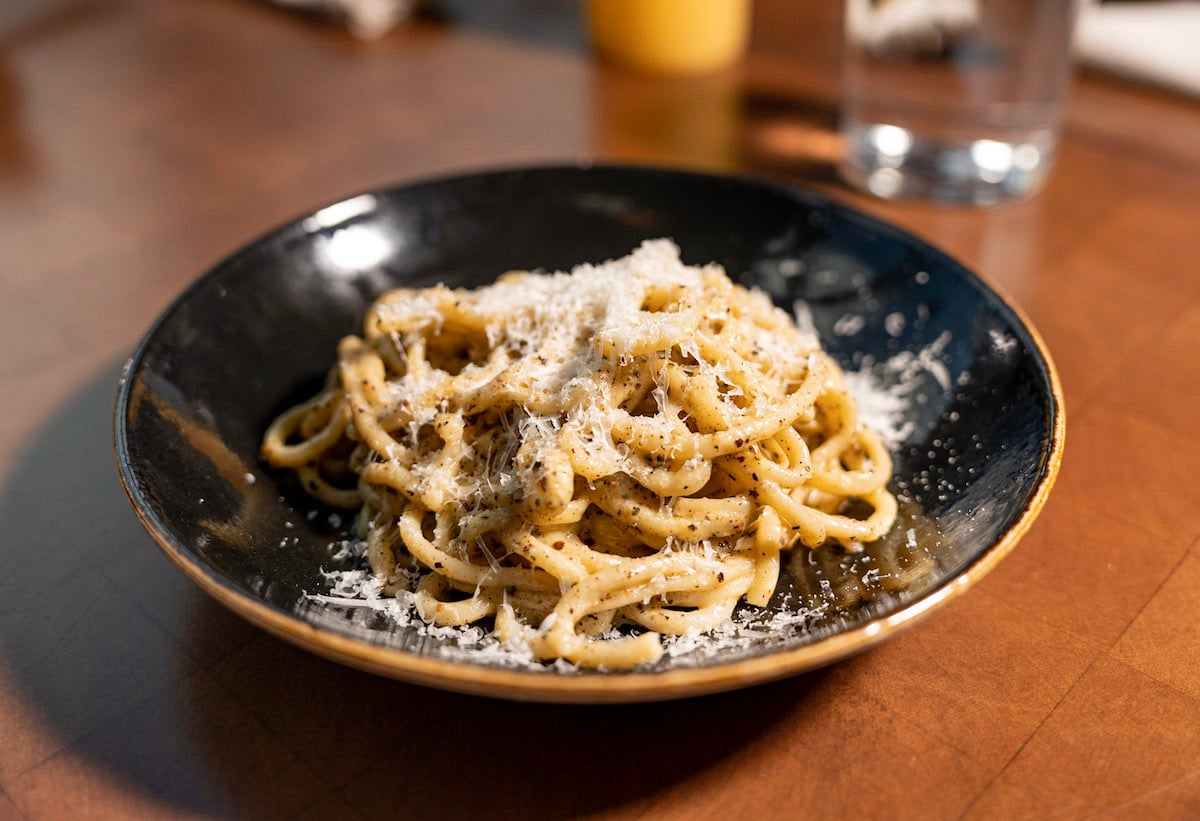 The playful Italian hotspot is always indulgent (see: 40-layer truffle lasagna), and mornings are no different. Tiramisu is the springboard for the brioche French toast with espresso custard and mascarpone, the benedict is upgraded with lobster, and you can always count on the pastas and Caesar salad. 
1601 14th St., NW
Le Diplomate? For Mother's Day brunch? Groundbreaking. Yeah, yeah—but Stephen Starr's brasserie, still buzzy after ten years, packs 'em in for several reasons, including the best pancakes in town, a gorgeous salmon benedict, and a whole lot of chilled Provencal rose. Not to mention rigorous consistency, a ton of outdoor tables, and a vibe that's friendly to kids, seniors, and everyone in between. St. Anselm, its sister restaurant in Union Market, is also a great bet. 
1926 14th St., NW
By night, Michael Schlow's 14th Street corridor Japanese place turns out creative maki, easy-drinking sake cocktails, and Insta-famous soft-serve. On weekend mornings, the kitchen puts a Japanese spin on American classics: chicken karaage with waffles, a crab-stuffed Japanese omelet with Bearnaise, and steak and eggs with yuzu soy. Or, just gorge on dumplings and bao.   
389 Main St., Washington, VA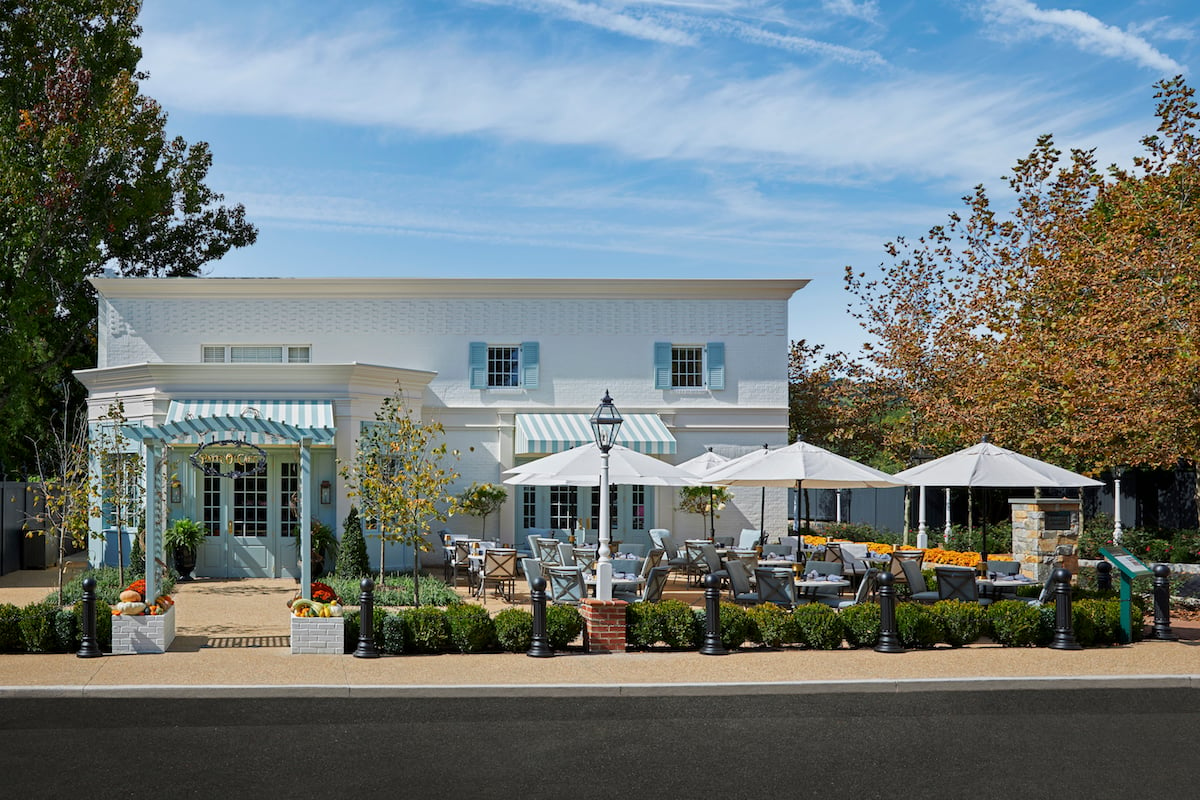 If you're up for a drive into the Blue Ridges, the Inn at Little Washington's newer sibling nails casual elegance (take the giant, ornate chalice of butter pecan ice cream). There's eggs benedict and French toast, but I gravitate to the lunchier fare, like onion soup with Calvados or curried chicken salad on a croissant. And I never thought I'd schlep an hour and a half for a Greek salad, but I would for this one. Grab bread at the bakery next door on the way out. 
1612 14th St., NW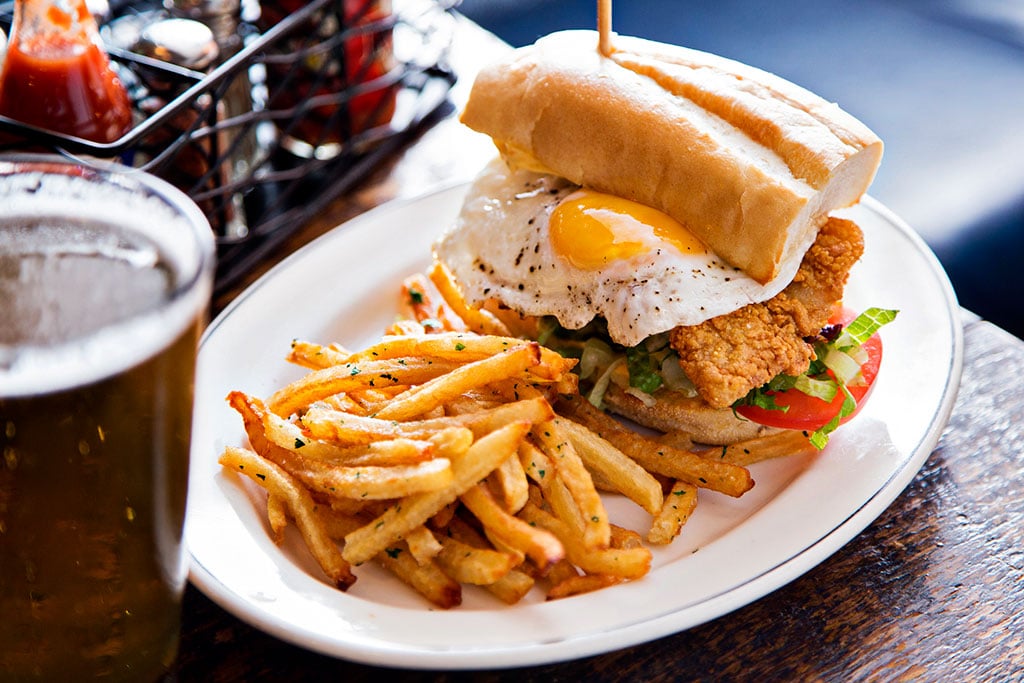 Late morning is my favorite time at Jeff Black's Logan Circle hangout. The star of the brunch menu is the poached eggs Pontchartrain with crawfish (or, right now, crab), corn, Tasso ham, and zesty hollandaise. Runners up: the smoky clam chowder, huevos rancheros, and shrimp and grits. 
3310 Rhode Island Ave., Mount Rainier
Since his days at Bar Pilar, Jesse Miller has excelled at comfort food with a twist. That's one brunchtime virtue at his own laidback dining room in Mount Rainier. Another is its little-kid-friendliness. If you have a finicky one like I do, you'll thank God for the unfussy pancakes with butter and maple syrup. Meanwhile, there's also a fried-chicken version with sweetly braised pork belly and pickled jalapeños. 
1027 Seventh St., NW
The chic French newcomer in Shaw comes from the Dabney team. And it does mornings—both weekday breakfast and weekend brunch—right. Celebrate over crusty baguettes, salami-and-goat-cheese crepes, decadent croque madames, beautifully poached asparagus with mousse-like hollandaise, and daytime-friendly cocktails like a blueberry daiquiri. 
1024 King St., Alexandria
I'm a huge fan of pastry chef/co-owner Katherine Thompson's dessert menu at night. At this Italian dining room's new Old Town location, brunch translates to twice-baked almond brioche with jam, coconut-and-pineapple rice-pudding parfait, and lemony ricotta pancakes. Also: kid-friendly French toast and buttered pasta.