Here's where to down bloodies, dim sum, and more this Monday, September 4th:
1319 Rockville Pike, Rockville; 4316 Markham St., Annandale
These spare Northern Chinese dim sum houses are open daily. Go for potstickers, zesty noodles with ground pork and bean paste, and sesame biscuits.
1320 19th St., NW
Doctor up your mimosas from a bar of syrups and juices, then graze on Levantine plates like a halloumi omelet with summer squash or shakshuka at this Dupont Circle dining room. The $48 pricetag includes three courses and bottomless drinks, and brunch starts at 10 AM.
79 Potomac Ave., SE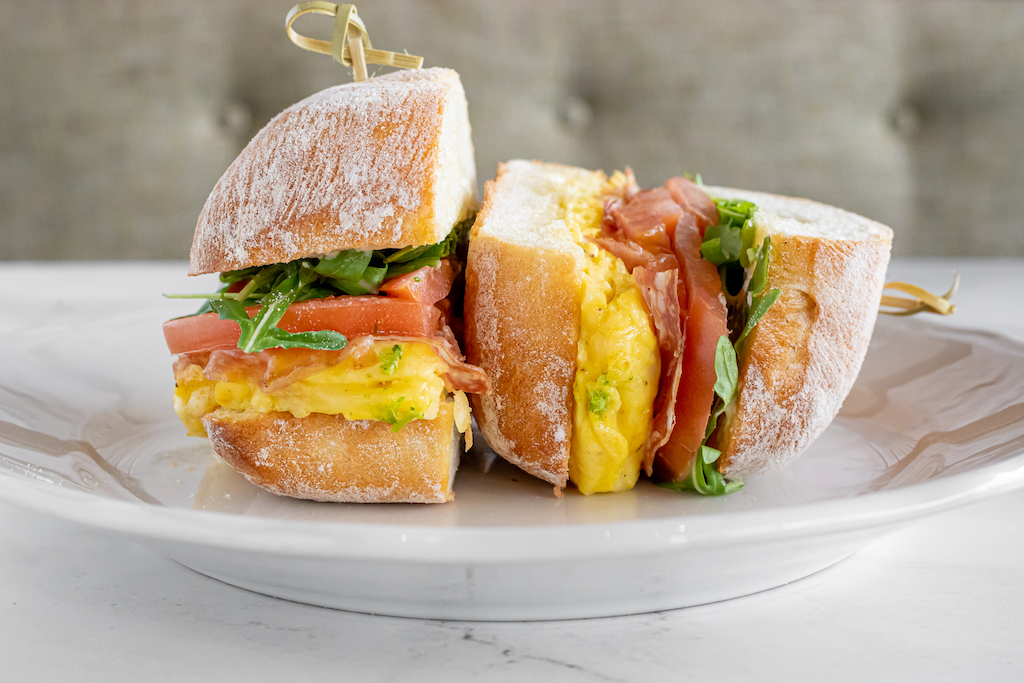 You'll find bottomless brunch cocktails—Aperol spritzes, grapefruit mimosas, bellinis—for $28 at the Navy Yard location of this pizza shop. Carbonara-style risotto, banana bread with Nutella buttercream, and baked eggs with spinach and goat cheese are among the daytime options. 
514 Eighth St., SE
This Belgian spot on the Hill is extending its Restaurant Week offerings into Labor Day. The $25 two-course brunch—which includes a coffee, lemonade, or glass of sparkling wine with purple basil—features a few waffles (cornbread with beer-braised pork; strawberry with meringue), plus a truffled egg sandwich and avocado toast. Dessert is a yogurt panna cotta with granola. 
116 Rhode Island Ave., NW
Bloomingdale's neighborhood tavern serves one of the best hangover cures—a messy cheeseburger topped with caramelized onions, pork belly, and a fried egg—in town. You'll also find homemade cinnamon rolls, a hot-honey chicken benedict, and—for $23—bottomless bloodies, mimosas, and spritzes. 
476 K St., NW
Get bottomless food and drinks for $65 a person (or bottomless food for $40) at Richard Sandoval's Latin spot in Mount Vernon Triangle. On the menu: birria tacos, tuna ceviche, churros, and more. To drink, there are micheladas, bloodies, and passionfruit and blackberry mimosas. Brunch runs from 10 AM to 3 PM.
1250 Ninth St., NW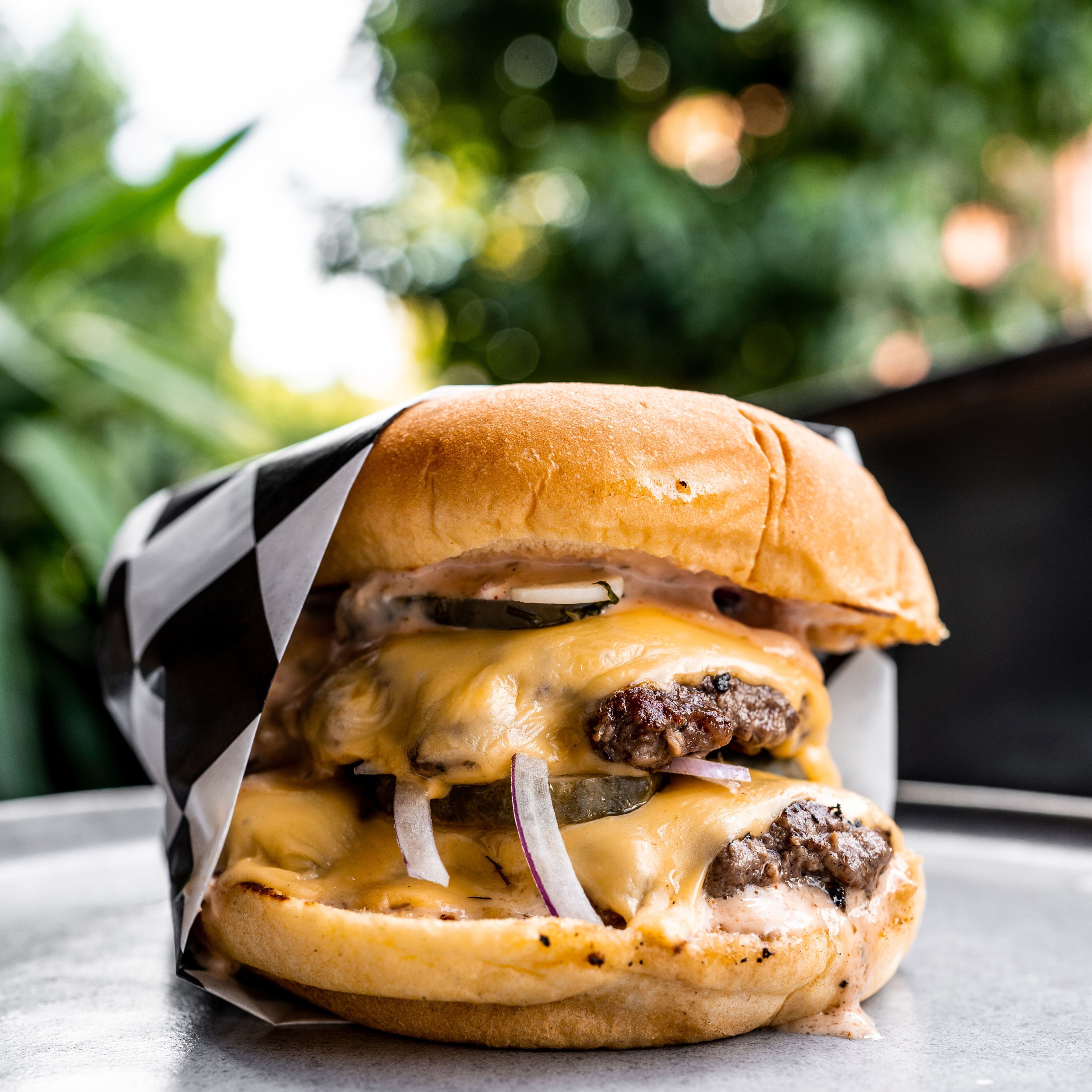 The new-wave diner in Shaw will offer the smashburgers and cheesesteaks it's known for, plus dishes like creamed chipped beef and sausage benedict, starting at 11 AM. Get bottomless mimosas for $21. 
2649 Connecticut Ave., NW; 522 Eighth St., SE; 7900 Westpark Dr., McLean
These Cantonese dining rooms offer dim sum every day of the week. Find an AYCE feast of dumplings, congee, and noodle dishes at Barracks Row for $38 per person.
1776 Wilson Blvd., Arlington; 2670 Avenir Pl., Vienna
Mimosa refills are a mere 25 cents at these colorful Peruvian restaurants, which will open at 11 AM. The menu includes chicharron benedict, dulce de leche French toast, and a cheese-laden mushroom omelet. 
1601 14th St., NW
Logan Circle's brasserie is packed at brunch for a reason: best-in-show pancakes, an excellent smoked-salmon benedict, and easy-drinking cocktails. It starts at 9:30 AM and runs until 3 PM. 
1636 R St., NW
Labor Day brunch has an early start time—9 AM—at this chill Scandi cafe in Dupont. Settle in for lingonberry bread pudding, thin Swedish pancakes, bratwurst and eggs, and more.
1823 L St., NW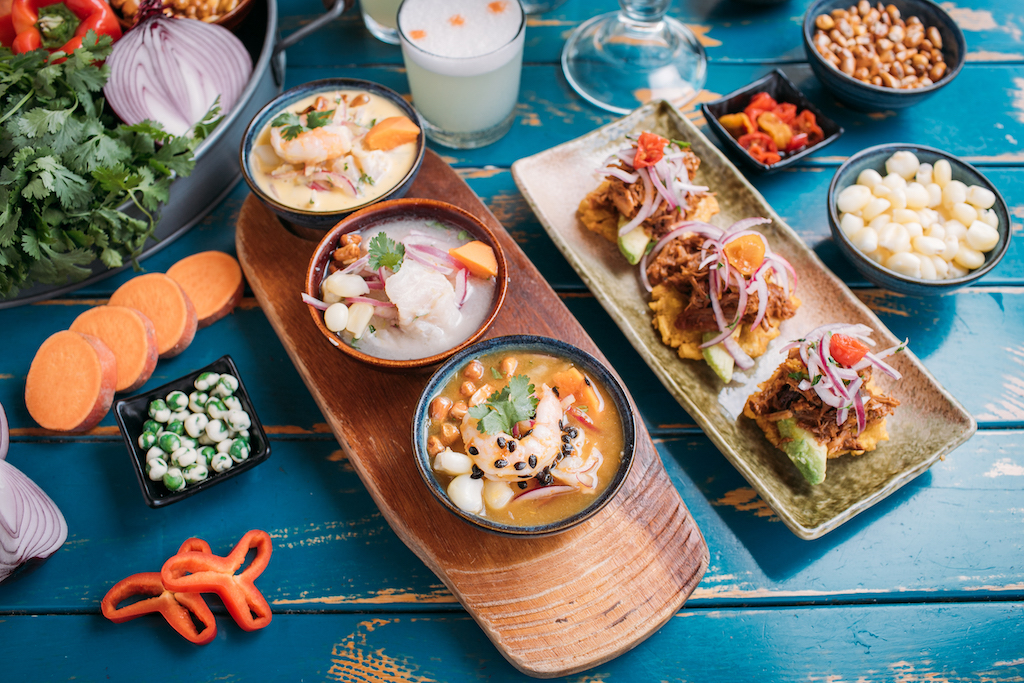 Order a $32 three-course prix fixe or go a la carte at this Downtown DC Peruvian dining room, which lets you add on bottomless sangria and mimosas for $21. Bonus: to celebrate its fifth anniversary, pisco sours on Tuesday, September 5 will be 50 percent off. 
Locations in Arlington, Reston, Fairfax, Leesburg, Springfield, and Dupont Circle
All DC area locations of this Neapolitan pizza joint will open at 11:30 AM for brunch on Monday. Expect limoncello, spritzes, and a charcuterie-board-inspired pizza with mortadella, prosciutto, brie, and figs.
1250 Fifth St., NE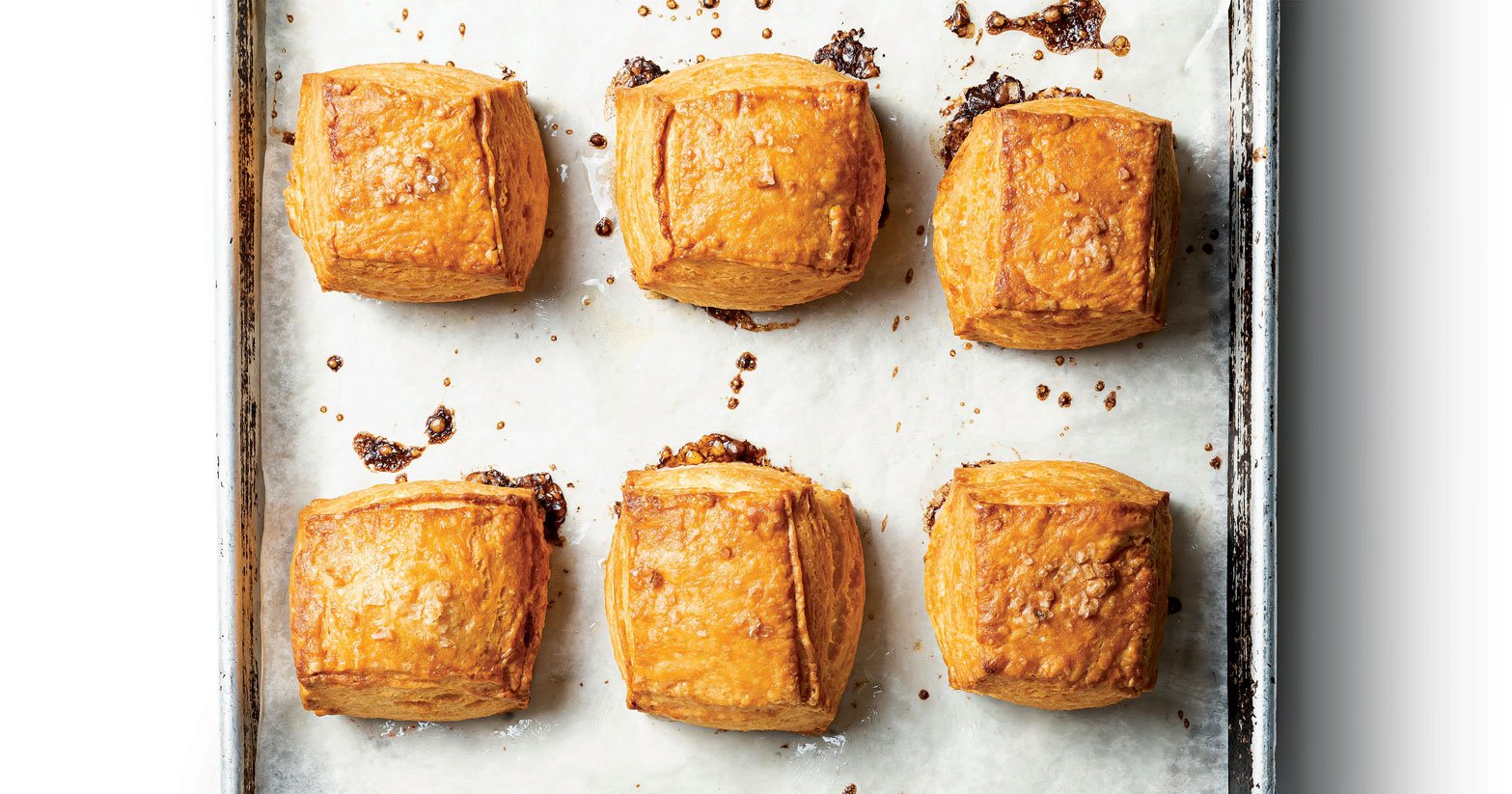 The cool Union Market steakhouse is typically only open for lunch on Fridays, but will make an exception on Monday. The menu is mostly salads and sandwiches, but you can always get the excellent buttermilk biscuits with pimiento cheese. And if you're a martini-at-noon type, the dirty version here is A+.
1207 Ninth St., NW
Brunch is served every day at this eclectic Shaw dining room. Go for sweet-potato shakshuka, an artful spin on bagels and lox, fried chicken and waffles, and a delightful double cheeseburger.