Imagine a stream running red with the blood of men dueling after an argument about, oh, the speed of a steamship. A sign describes what 1800's "gentlemen" did here—in what's now a park—to settle a score. 38th Ave. at Bladensburg Rd., Colmar Manor.
2. Bernard Baruch Bench
Imagine a Wall Street fat cat sitting on a park bench alongside congressmen, away from probing microphones. That's what Bernard Baruch did on this bench in Lafayette Square. He also waited there for a signal to come to the White House, to meet with Franklin Roosevelt or Woodrow Wilson. 1600 Pennsylvania Ave., NW.
3. Williams Slave Pen
Before 1850, slaves were bought and sold in DC, hustled through the streets right in front of the US Capitol. The sign at this spot marks the place where the Yellow House, a notorious slave pen, once held auctions of human cargo. Independence Ave. at Seventh St., SW.
4. Letelier-Moffitt Monument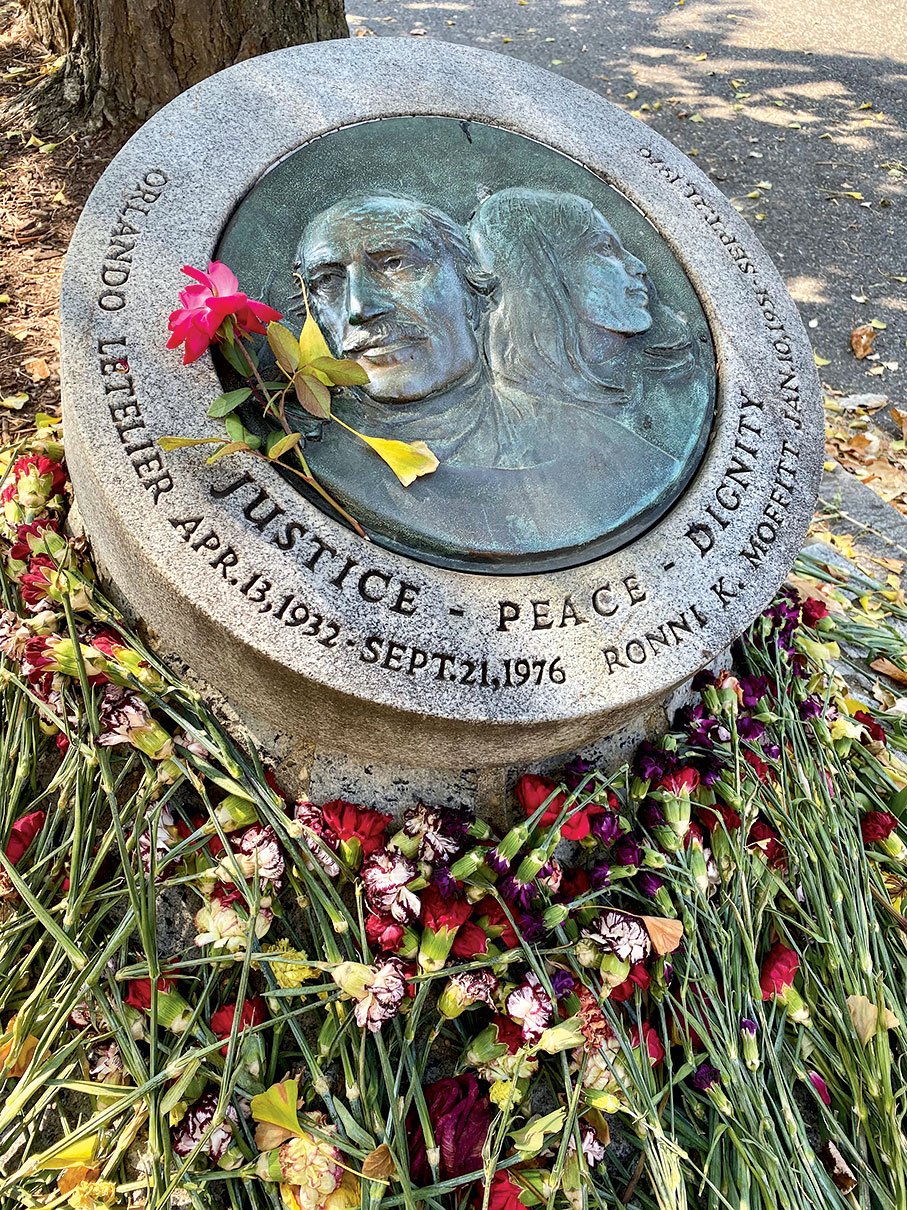 An act of terrorism on DC's Embassy Row is remembered by a fireplug-size monument where, in 1976, a car bomb killed outspoken Chilean exile Orlando Letelier and coworker Ronni Moffitt. Sheridan Cir., between Massachusetts Ave. and 23rd St., NW.
5. First Airmail Flight
Those ball fields in West Potomac Park once served as the runway for the first airmail flights from Washington to New York. A rock marker on Ohio Drive, along the river and roughly across from the entrance to the FDR Memorial, shows where President Woodrow Wilson—along with hundreds of children allowed out of school for the day—watched the initial flights. Ohio Dr., SW.
6. Singing of "The Star-Spangled Banner"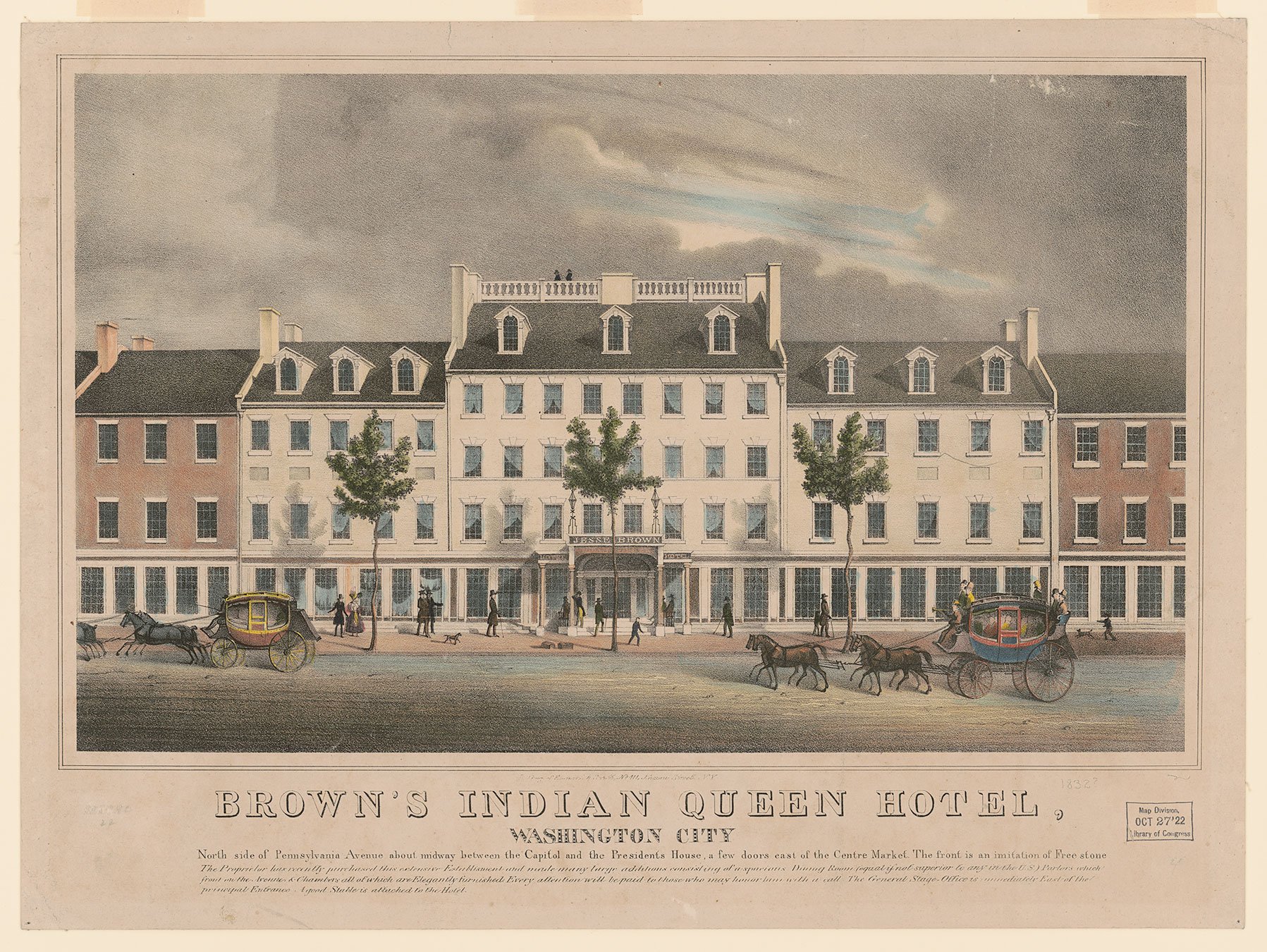 In 1814, Indian Queen Hotel—notable in its day for hosting grand events—is where "The Star-Spangled Banner" was apparently sung for the first time, by an unknown singer at an event lost to time. A plaque on what today is an office building commemorates the occasion. 601 Pennsylvania Ave., NW.
7. Braddock's Rock
Near the ramp leading from Constitution Avenue to Roosevelt Bridge, a circular stone well protects a rock 16 feet below. (Before the terrain changed, the rock was at the edge of the Potomac.) This is where General George Braddock supposedly arrived with troops to fight the French and Indian War in 1755. Braddock soon died, leaving aide George Washington in charge. Constitution Ave., NW.
8. Lincoln at Fort Stevens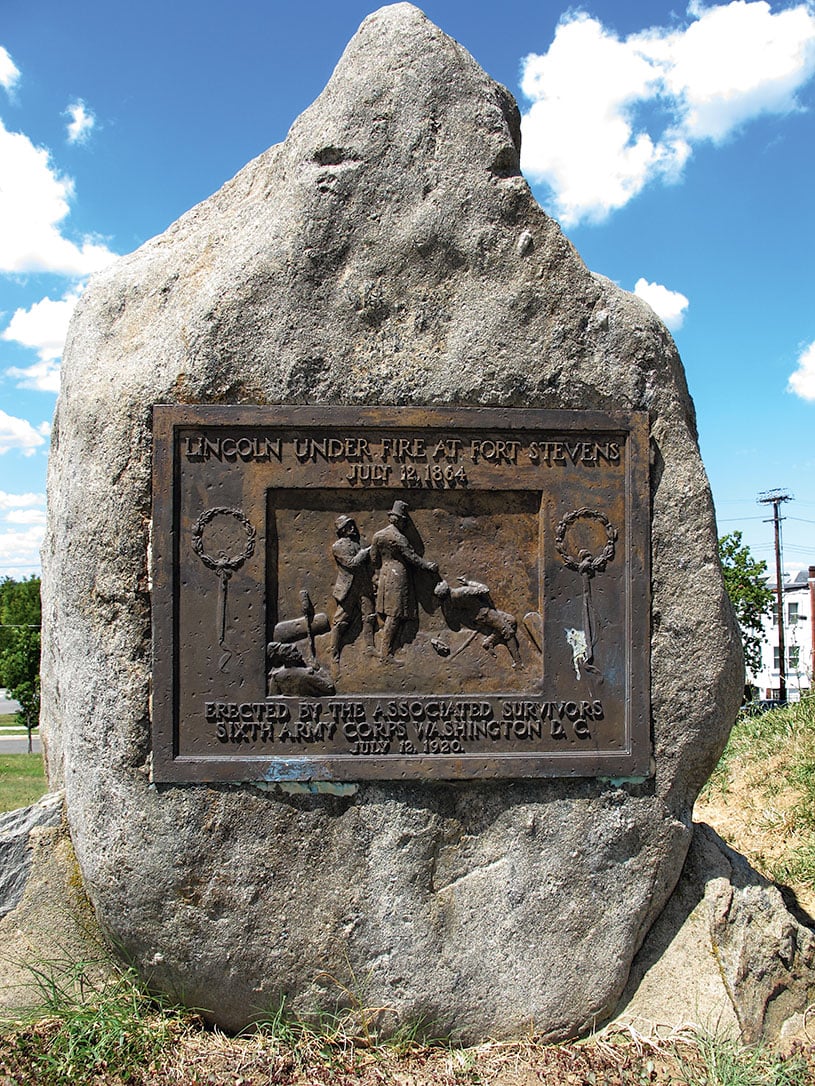 A stone marker notes where President Abraham Lincoln stood on a parapet and just missed being shot while overlooking the Battle of Fort Stevens in 1864—the only Civil War battle waged in the District. This national park, with cannons and other remains of the fort, hosts an annual day to commemorate the battle in July. 6001 13th St., NW.