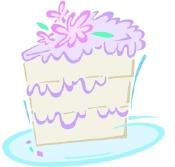 Tune in Sunday to catch ABC's new show about newlyweds.
Us Weekly has a great roundup of what stars got engaged at what age.
Also in Us: A slideshow of star-worthy engagement rings.
New York magazine starts a Marc Jacobs engagement rumor. Their source? Facebook, of course.
But that Tony Romo/Jessica Simpson rumor? Not happening.
And finally, an engagement that's actually confirmed: Charlie Sheen to marry for the third time.
Weddings and high-speed car chases don't mix well.
Honeymoons are getting pricier, at least for British couples.
Have bridal news to share? E-mail mconrad@washingtonian.com.
To read the latest Bridal Party blog posts, click here.