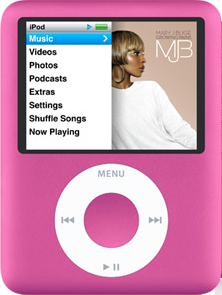 When you're working within a budget, you have to make some choices about what's most important. Have you always dreamed of having a destination wedding in Maui? If so, you're seriously limiting the number of people able to attend. But that also means your invitations will be few; the sand, sea, and sky will be your ceremony's decorations; and you won't have as many mouths to feed at the reception.
Early on, Drew and I decided that the people were going to be the most important part of our wedding. The family you saw and spent reunions with on summer evenings, those friends from grade school who have been there through everything from knee scrapes to heartbreaks, the college friends who you thought would never be as good as the high-school ones but who became such close sisters and brothers. . . . Yeah, the people are pretty important. We couldn't imagine not having all those VIPs around us on our big day.
When you calculate a reception for 200-plus people, you're talking a lot of money. Like more money than I ever imagined. Like $40 to $50 a head is cheap. But whatever—their friendships are priceless, and this is what a wedding reception costs these days. So because the people are the "constant" in this wedding equation, we're looking for cheaper ways to do other things—the variables, if you will. For example, the music at the reception.
Drew and I both love music—the emotion it elicits, the configuration of notes, the harmonies and lyrics. I grew up singing in the shower, and I actually won an award at a middle-school competition at Hershey Park. Pretty cool, huh? Next stop, American Idol. Then the Grammys. . . . In college, Drew was known to hold recording sessions with one of his roommates in the dorms. Drew loves discovering indie music, but he also loves Kenny Chesney. Kind of an oxymoron, right? Anyway, ideally we'd discover a budding Nashville band to play at our reception, our friends and family would have so much fun dancing and singing with them, and it would be fabulous.
But it's not going to happen. A sweet band would cost a lot of moolah. One wedding magazine suggested downloading music to an iPod and creating a reception playlist. We're going to do it, and it's still going to be really sweet. We get the personal touch of picking out all the love songs and fun songs, and the order in which they play. The trick is starting out with softer, low-key music (David Gray tunes) for the speech-and-dinner portion but then moving on to the higher octane ("Cha Cha Slide" or my sorority's favorite, Madonna's "Like a Prayer") for the cake/dancing/bouquet-throwing portion.
In wedding planning as in life, you have to make little sacrifices along the way for your desired end. And sacrificing live music for the presence of friends and family—it's not a tough decision.
Have any suggestions for good songs to go on the playlist?
Emily, a Washington bride-to-be, writes every Friday about planning her wedding, which will be in Nashville this fall. To follow her adventures from the beginning, click here.
To read the latest Bridal Party blog posts, click here.