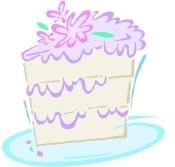 Watch a pro make a wedding cake. [via Bridalwave]
Jennifer Love Hewitt says no to a summer wedding.
Add this to the list of interesting wedding transportation we gave you the other day.
This Nintendo-themed groom's cake is amazing.
Plan an eco-friendly honeymoon. [via WeddingWire]
Two bikers tie the knot at a rally.
Have bridal news to share? E-mail mconrad@washingtonian.com.
This article is part of our Bridal Party blog. To read more posts like this, click here.