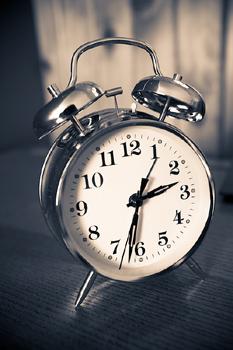 Happy summer! It's the hottest season's official start, though it's been sweltering in DC for several weeks now.
June 20 also places the countdown at 71 days (until we're hitched). To ensure that our big day goes off without a hitch, we have a bunch to tick off the to-do list, but it's fun stuff: finalizing the reception's playlist, choosing the ceremony's Scripture verses, bachelor and bachelorette parties, dress fittings! Thankfully, God has totally blessed this time with anticipation and joy—and very few freak-outs—so we're just excited, hence all the exclamation marks popping up everywhere!
In these next ten blog posts leading up to our big day, I'll give you the rundown of what's left on the list.
Our do-it-yourself invitations are out, and RSVPs have started rolling in, which got me thinking about the other print project we plan on doing ourselves: the program. In order to make the program, we have to know the ceremony's order of events. And without a wedding coordinator, we have to also plan that from scratch: processional, vows, exchange of rings, songs, etc.
For help there, I've been not-so-stealthily collecting other couples' programs and building ours accordingly. You can also talk to whoever officiates at your wedding for suggestions on what has seemed to work best in the past.
So far, we've picked the following ceremony music: Drew's good friend Matthew, a masterful musician, will play the piano preludes:The Phantom of the Opera's "All I Ask of You" and Ben Folds's "The Luckiest"; he'll also play David Gray's "This Year's Love" through the processionals for the grandmas, moms, and bridesmaids and the very traditional and beautiful "Jesu Joy of Man's Desiring" for my walk down. Other friends—Rob and Charlotte—will strum (Rob's amazing with the guitar) and sing (both have beautiful voices) Dave Barnes's "I Have and I Always Will," and then they'll lead the church in singing "Come Thou Fount." At the end, Drew and I will walk out man and wife to David Crowder's "O Praise Him." And Matthew will usher guests out with "Falling Slowly" from the movie Once and his own rendition of "Moon River." And once again, the Internet was so helpful. Drew and I brainstormed the music and then, with a few quick keyboard clicks, ordered and printed most of it and shipped it out to our friends/musicians.
As for the actual program, we're going green and designing it on one sheet of paper and including: the ceremony schedule, the wedding party with one-liners about each of them, lyrics for "Come Thou Fount," and directions from the church to the reception. We're just going to print them ourselves at Kinko's with a pretty rhubarb-colored PaperSource card stock, and stamp them with the same "daisy" we stamped on the invitations (could link back to the invitations' blog)—though this time, we're going to use a cream ink pad. And then we might tie it all up with some sort of cream ribbon, but we'll need to experiment.
It would be great to design, print, stamp, and beribbon the programs ASAP, but I think we're going to wait until mid-August . . . just in case anything changes.
In the coming weeks, it's going to get crazy. But it's a good crazy. Check out next Friday's blog for notes on shipping bridesmaid dresses and picking shoes.
Emily, a Washington bride-to-be, writes every Friday about planning her wedding, which will be in Nashville this fall. To follow her adventures from the beginning, click here.
To read the latest Bridal Party blog posts, click here.