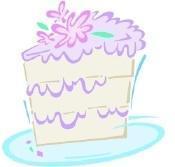 The choice between a dream wedding and a down payment on a house doesn't always have to be either or. Check out Friday night, rent-a-cake and other ways to save.
It's B.Y.O. costume at the wedding of Betsy Ross and Benjamin Franklin.
Ten reasons to love summer weddings. [via Ritzy Bee]
You sent out the recycled paper invitations, you served organic food at the reception, now it's time to pack your bags for your green honeymoon.
Beware of the carnation cake-turned sign in bulletin board. [via Wedding Dish]
Have bridal news to share? E-mail lshallcross@washingtonian.com.