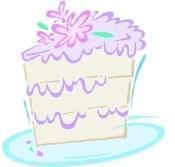 When it comes to contracts, remember to read the fine print. [via Always a Blogsmaid]
Meet Remi, the four-pawed, tail-wagging ring bearer.
Most girls dream of getting a diamond ring. This one dreamed of getting married on one. (Hint: Think Baseball.)
Do you need the designer label? Will you settle for nothing less than an original lace pattern? Some brides break the bank on the dress, but save elsewhere.
Have bridal news to share? E-mail lshallcross@washingtonian.com.