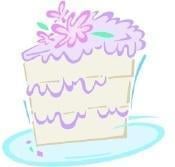 How's this for a roster of bridesmaids? Jessica Biel, Hilary Duff, and Haley Duff. Can we get an invite to that wedding?
If you can't afford Fiji, but don't want to settle for honeymooning in your backyard, here are 10 places worth taking a look at.
Eight cake questions, answered!
What to do when your guests turn into the Paparazzi. [via Always a Blogsmaid]
Have bridal news to share? E-mail lshallcross@washingtonian.com.