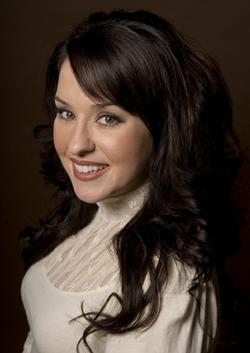 We have to be honest. On Thursday morning, we took extra time doing our hair and putting on our makeup so that when stylist Amanda Moran came in for her live chat, we'd look as good as she did! Well, we didn't look nearly as good as she did, but we did learn a lot from all the tips and advice she shared with readers.
When Amanda was growing up in Virginia, she was the hairstylist-in-training for her friends at school, and she loved makeup, too. Years later, she's turned her passion into a career. With 12 years' experience in the industry, Amanda is a hairstylist and makeup artist who's done work for Fox News and C-SPAN. She offers on-site makeup and hair consulting for weddings and special events. "It's always such a joy to make a bride look her best on one of the biggest, most important days of her life," Amanda says. "I enjoy the artistic vision that goes into all of it."
Wondering what to do with your hair on a humid wedding day? Is there such a thing as too much eye makeup? Amanda has answers for all the tough questions. If you missed the chat, catch up here.
Want more Washingtonian.com online chats? Check out past Q&As with everyone from bartenders to other wedding pros, and submit questions to upcoming chats.
More>> Bridal Party Blog | Wedding Guide | Wedding Vendor Search