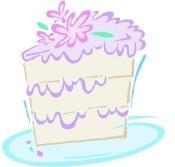 It'll be a summer wedding for Mark Wahlberg and Rhea Durham.
Maybe he should know your shoe size and anniversary date already. But in case he doesn't, here's some wallet-sized help. [via The Wedding Chicks]
Booking a hair stylist years in advance? It happens.
Howard Stern's new bride calls their wedding "a magical night."
To submit a bridal event, email lshallcross@washingtonian.com.
More>> Bridal Party Blog | Wedding Guide | Wedding Vendor Search