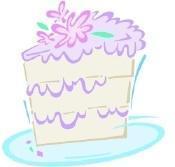 Too far for DC brides, but if you know a military bride-to-be in Florida, pass this along.
Left at the altar? Make that groom pay.
These bridesmaids wore that dress again—for a good cause.
Ok, so it might not rank up there with your wedding day, but voting day is important, too.
To submit a bridal event, email lshallcross@washingtonian.com.
More>> Bridal Party Blog | Wedding Guide | Wedding Vendor Search