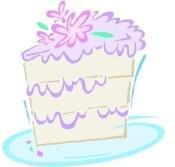 An entrance fee for a wedding? That's a new one. (And not one we hope will catch on.)
Sixty years and still going strong.
Here's one wedding guest better left off the invite list.
A few more reasons to love the Paper Source. [via DC Nearlyweds]
To submit a bridal event, email lshallcross@washingtonian.com.
More>> Bridal Party Blog | Wedding Guide | Wedding Vendor Search