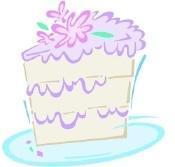 Thinking outside the box with denim. [via Wedding Dish]
Three cheers for free shuttles. [via Weddingbee]
If you're considering trading the dress in favor of paying your monthly bills, you're not alone.
The Bridal Party is taking a few days off to drink some egg nog and celebrate the holidays. We'll be back next week, but if you can't wait that long, pass the time reading up on all the recent posts here.
To submit a bridal event, email lshallcross@washingtonian.com.
More>> Bridal Party Blog | Wedding Guide | Wedding Vendor Search