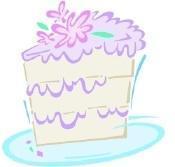 Woody Harrelson ties the knot with longtime girlfriend, Laura Louie.
Death Cab for Cutie singer Ben Gibbard pops the question to girlfriend and actress Zooey Deschanel. (Let's hope the groom springs for a new pair of glasses for the wedding.)
Planning a wedding but worried about the price tag? Borrow, plan, and think digitally.
Don't forget the lunch! [via DC Nearlyweds]
To submit a bridal event, email lshallcross@washingtonian.com.
More>> Bridal Party Blog | Wedding Guide | Wedding Vendor Search