This page describes the contents of an issue of Washingtonian magazine. Subscribers get exclusive early access through our print and digital editions. Most of our feature stories are later published online and linked below.
Buy a Single Issue
Subscribe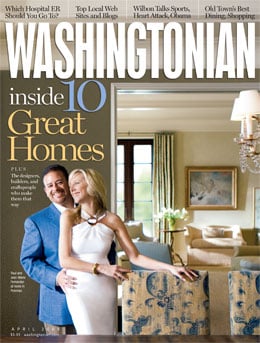 Volume 44, Number 7
Cover Story
From a funky DC townhouse to a charming manor in the Virginia countryside, here's a 24-page look at beautiful homes.
Photograph of Raul and Jean-Marie Fernandez by Cade Martin.
Features
Whether you're eating, sightseeing, shopping, or doing research, Washington's rich online world can help make life better, easier, and more fun. By Garrett M. Graff, Catherine Andrews, Alejandro Salinas, and Emily Leaman.
Edward Bennett Williams and Sargent Shriver had done well. One day in an airplane, they had a warning for their sons. By Tony Williams.
Their mothers and fathers were Holocaust survivors. Now these Washingtonians realize how much the wartime experiences of their parents shaped their childhoods and the way they live today. By Leslie Milk.
Mike Wilbon talks about turning 50, becoming a father, recovering from a heart attack, the President, the Skins, Tony, and more. Interview by Harry Jaffe.
Emergency medicine is better here than in many places, but you still can wait hours in a local ER. And the problems ERs face are getting dangerously worse. Plus—where top doctors would go for emergency care. By John Pekkanen.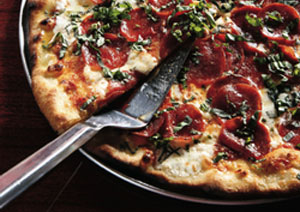 Best Bites First look at Pizzaiolo Café & Bar . . . Gillian Clark is back . . . Monica Bhide spices up the Indian kitchen . . . Hot dogs get fancy . . . Favorite Virginia wines.
Money Where some pros are putting it now.
Swing or Swim You can dive into both golfing and swimming at many area communities.
Luxury Homes Chuck Vance sells McLean home for $3.6 million.
Pets Some kennels provide animals with a suite life.
A Life in Verse Poet Stanley Plumly explores mortality.
A Good Vintage Almost fired from a restaurant for being shy, she now pours wine at a vineyard—and you'd have a hard time shutting her up.