That's right—getting gifts for your mom for Mother's Day is such a nice idea, we have twice the roundups. Check out our other Mother's Day gift guide here.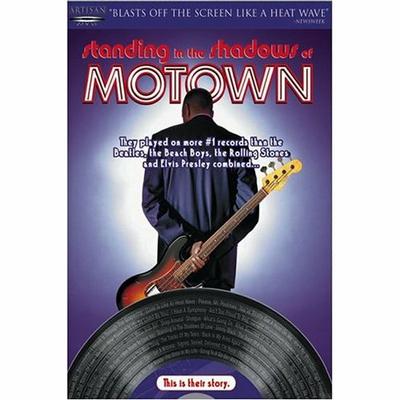 Standing in the Shadows of Motown
DVD $6.99; soundtrack $26.99
Moms like to feel loved. And there's no better soundtrack to that love than Motown. This documentary centers around the Funk Brothers, the Detroit musicians behind more number-one hits than any other band in pop-music history. The movie and soundtrack feature live renditions of classic tracks such "Ain't Too Proud to Beg" and "Heat Wave" by the Funk Brothers and singers Ben Harper, Joan Osborne, Chaka Khan, and more.
Prepara herb saver
$29.95
This product prolongs the life of fresh herbs for up to three weeks with an enclosed case and water well. Even if you forget about them for a week, they'll still be tasty.
Customizable coffee mug
Around $15
Is your mom a coffee or tea drinker? Then she probably needs a mug plastered with your good-looking face to remind of her how much you love her. Decorate it collage style or with one large picture. Customizable photo books, calendars, and greeting cards are also available.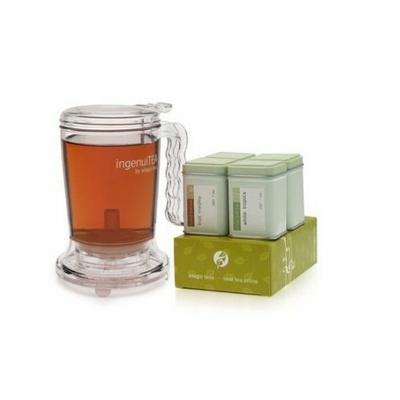 Gourmet green-tea set
$19
For the tea aficionado, this loose-tea set contains a 16-ounce teapot and four one-ounce sample tins of citron, hojicha, pekoe, and white-monkey gourmet green teas. The teapot is microwave- and dishwasher-safe. Ginza in DC's Dupont Circle also has a large selection of teapots and loose teas.
Oster wine opener
$29.99 or $37.99 with wine chiller
Save your mom some preparation time with the cordless and rechargable Oster wine opener, which can remove a bottle's foil and cork in seconds. For an extra sum, the opener comes with a stainless-steel wine chiller that keeps wine cold for hours.
Burt's Bees skin-nourishing gift set
$20
The products in this set include a body bar, body wash, body lotion, lemon-butter cuticle crème, honey lip balm, and an herbal milk bath. The all-natural products come in Burt's signature beauty bag.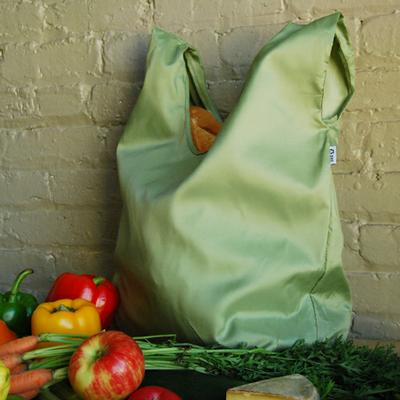 Reusable shopping bags
$9
Bags from Whole Foods and Safeway break. If you're looking to go the extra mile for your mom, these shopping bags can hold up to 25 pounds and are made with 50 percent post-consumer recycled plastic bottles and containers. The bags are designed to fit over supermarket-checkout frames and can fold into a tiny sack attached to the bag.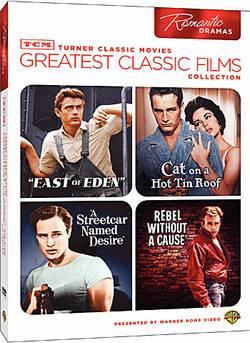 Greatest Classic Films Collection: Romantics Dramas
$19.99
This two-disc set includes A Streetcar Named Desire, East of Eden, Rebel Without a Cause, and Cat on a Hot Tin Roof. You can't go wrong with the combination of James Dean, Paul Newman, and Marlon Brando.
Garden seeds
Around $4
Whether your mom likes cooking with fresh herbs or vegetables or just likes her yard to look pretty, seeds make a cheap and thoughtful present. The only catch is that the other half of the gift involves you planting them. Buy seeds online at burpee.com or at your local nursery.Snuggie
$19.95
If all else fails, there's always everyone's favorite blanket with sleeves.



→ Six Great Mothers' Day Brunches

→ Mothers' Day Gift Guide

→ Mother's Day Spa Specials

→ Flowers for Mothers' Day

→ Mother's Day Activities

→ Mothers' Day Brunch Menus and Specials

→ Mother's Day Hotel Packages

→ Great Day Spas