This page describes the contents of an issue of Washingtonian magazine. Subscribers get exclusive early access through our print and digital editions. Most of our feature stories are later published online and linked below.
Buy a Single Issue
Subscribe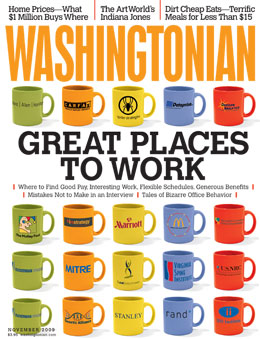 Volume 45, Number 2
Cover Story
Employees at these organizations earn excellent pay and benefits, do interesting work, and enjoy a good work/life balance. How does your company compare?
Cover photograph by Chris Leaman.
Features
Five new inductees into the Washington Business Hall of Fame may not be household names, but their companies are. By Leslie Milk.
This spring, a couple from Washington's social elite—a trusted diplomat and a former Hill aide—were arrested after allegedly spying for Cuba for 30 years. Here's the story of their secret life. By Mary Clare Fleury.
On the trail of stolen art and treasures, two Washingtonians help Courbets and Picassos find their way back home. By Susan Baer.
She was a 14-year-old on the edge of rebellion when she fell for Juan. She thought it was love. Then one night two of his friends raped her, and he did nothing to stop them. By Amanda Pagliarini.
We found 82 burger joints, street carts, taquerias, and dinner-worthy happy hours where a delicious meal is $15 or less. By Ann Limpert, Todd Kliman, Kate Nerenberg, and Rina Rapuano.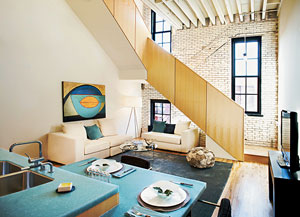 What $1 Million Buys Where House prices went up fast, then came back down. Here's a look at what nice houses cost now.
Best of Vienna & McLean You'll find good restaurants, relaxing spas, and some of the area's top shopping.
How to Look Smart Searching for a perfect pair of jeans? A great holiday dress? We've got a deal for you.
How High Can It Go? The cost of sending kids to private schools has been outpacing inflation. Is there a breaking point?
Luxury Homes Redskins rookie standout Brian Orakpo buys in Leesburg. Plus—deals by Kara Kennedy, Tim Geithner, and more.
How I Fell for Cats Her family always had dogs. Then two kittens came into her life—and helped her raise her boys.