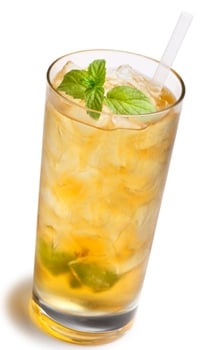 Washington never misses an opportunity to dress up, drink, and be merry, and this Saturday's 137th Kentucky Derby (5 to 7 PM) is no exception. Ladies, grab your finest Southern-belle hats; gentlemen, dust off your seersucker suits. Then hobnob at a Kentucky Derby celebration near you.
If watching the race on TV just isn't the same, the 86th Virginia Gold Cup takes place the same day as the Kentucky Derby from 10 to 7 (with races from 1:45 to 4:30). Spend a day at the racetrack and still catch the Derby, which will be screened on Jumbotrons after the VGC's races are over. Derby attire is still appropriate (though flats are recommended, because the entire area is soft turf). Concessions will be available, and picnics are welcome. Online ticket sales end today at 2 PM, but tickets can still be purchased at these Washington markets. $85 and up.
The Young Leadership Council of the Perry Center hosts its third annual Kentucky Derby Party at Iron Horse from 4 to 7. The viewing party will also feature Southern-style libations, hors d'oeuvres, high-end raffle prizes, free games, and a Derby-attire contest judged by DC fashionista Andrea Rodgers. $20 per person, $35 per couple.
Spend an afternoon at the races at the Willard InterContinental's Round Robin Bar from 4 to 7. The hotel's annual Bonnets and Bowties Kentucky Derby party will feature a live telecast, raffles, a Southern-style buffet (featuring baked ham with baby soft rolls, Kentucky coleslaw, potato salad, derby pie, and more), and Henry Clay mint juleps in official keepsake Kentucky Derby glassware. $75 per person; call 202-637-7305 to make reservations.
Long View Gallery will party for a cause with A Derby Day P'arty from 5 to 8. The gallery will be outfitted with flat-screen TVs, and there'll be unlimited food and mint juleps. Proceeds from the party will be donated to Pediatric Care, which supports children affected by HIV/AIDS. $75 in advance, $100 at the door; derby-attire dress code will be strictly enforced.
Ram's Head Tavern invites you to its viewing party on the patio from 3 to 10. There will be live music by Mixed Business and Swamp Candy, best-dressed and best-hat competitions, $5 Makers Mark mint juleps, $4 huckleberry lemonades, and food specials (including catfish fritters, derby pie, and more). No cover.
Nonprofit Maryland Therapeutic Riding hosts its Derby party and annual benefit­—Big Hats, Boots, Betting & Bourbon—from 5 to 10. The barn-room party will feature a hat contest, music, food, drinks (including mint juleps and a bourbon tasting), live and silent auctions, play-money betting for prizes, and a 50/50 raffle for those who'd like to bet on one of the horses. The party will be held at the nonprofit's Crownsville farm, rain or shine, and attire will be a bit more casual than the average Derby party. $100 per person (you'll be asked to make a donation to sign up; in the dropdown menu, choose to apply it to a party reservation).
The Red Derby's eighth annual celebration will be the Big-Hat Brunch from 11 to 3, featuring $5 mint juleps, derby pie, and a big-screen showing of the race.
Murphy's Irish Pub will have full coverage of the race plus a $15 bourbon tasting from 11 to 7.
The St. Regis Bar will host a viewing party from 4 to 7 with light food and mint-julep and cocktail specials. Attendees who win best hat and guess the winning horse will get free cocktails and a gift certificate to dine at the St. Regis's restaurant, Adour.
Both locations of Bourbon (DC's Adams Morgan and Glover Park) will host a celebration of "the most exciting two minutes in sports" from 4 to 7. Race-day specials includes mint juleps, derby punch, and complimentary Southern food.
Acadiana will have bar-only specials from 4 to 7, including a bourbon tasting and $5 Derby fare, such as hot browns, burgoo stew, and more.
All day, DC's Logan Tavern and the Heights will serve mint julep specials and Newsom's Aged Kentucky Country Ham. They will also screen the race.
The Jockey Club at the Fairfax at Embassy Row will have $5 mint juleps while screening the race.
Subscribe to Washingtonian
Follow Washingtonian on Twitter
More>> After Hours Blog | Arts & Events | Happy Hour Finder | Calendar of Events