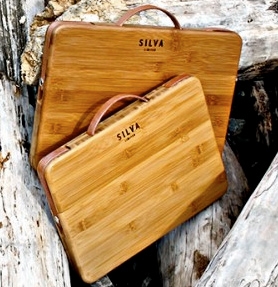 Silva Macbook Case
A hard-finish bamboo briefcase with a wood felt interior and a handcrafted leather strap. After seeing this, a standard neoprene computer case will never suffice.
$179 at silvaltd.com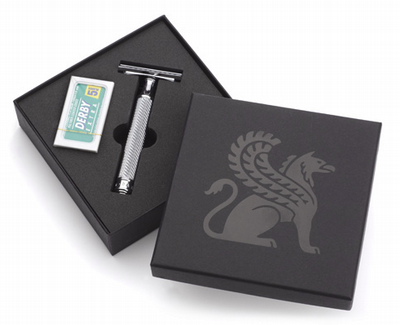 Baxter of California Safety Razor
Remember the straight razors European aristocrats tended their stubble with? The 18th century double-edge wet shaver came after, as a safer alternative to it's near-murderous looking predecessor. Your father's father taught him how to shave with this blade, and who doesn't appreciate a little trip down memory lane now and then? (And it comes with instructions, just in case he forgets).
$60 at baxterofcalifornia.com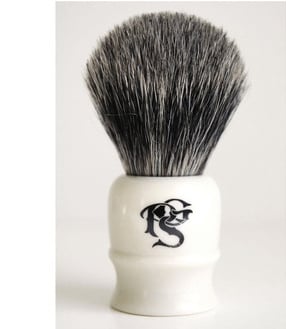 Portland General Store Shaving Brush
Handmade in England with pure badger bristle. Does it get more luxurious than that? If Dad lives for the finer things in life, but doesn't want to be a show-off about it, this lathering brush should do the trick (bonus: it's perfectly sized for travel).
$42 at portlandgeneralstore.com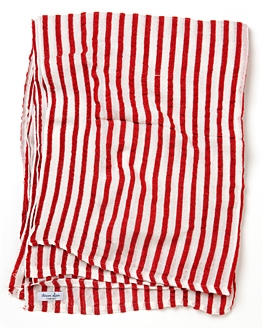 Steve Alan Beach Blanket
A striped 60" x 84" inches he won't feel like a pansy carrying to outdoor concerts, picnics in the park, or long, lazy days on the beach. In red, green, orange, purple, or yellow.
$48 at stevenallan.com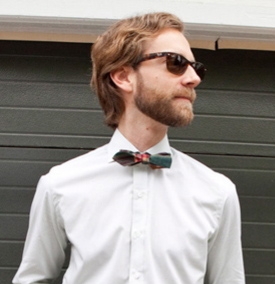 Hugh & Crye Shirting
Dress shirting may not be the most exciting Father's Day gift, but it's always a useful one. Take it hyper-local this year with fitted, subtly stylish options from Hugh & Crye. The Georgetown-based line (sized according to a 9×9 custom fit chart) is quickly gaining loyal followers for its attention to detail and high quality fabrics. For Dad, we especially like the navy gingham Lawn Party and sky blue oxford Babe, but a younger, hipper dad will appreciate the rounded collar of the Jean-Pierre Pan.
$85 to $105 at hughandcrye.com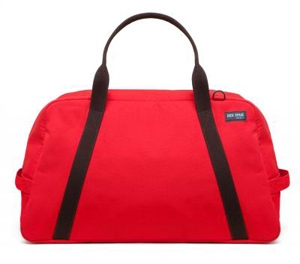 Jack Spade Nylon Gym Bag
Do Dad a solid and replace that promotional golf sack he's been carrying for ten years too many with this spiffy, sporty Jack Spade bag. It'll stand out among the see of black totes littering the locker room floor, and doubles as a stylish carry-on for those last minute business trips.
$275 at jackspade.com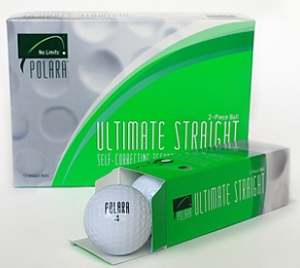 Polara Straight Shooting Golf Balls
Straight shooting. Yup, you read that right. A new dimple pattern on these Polara golf balls reduces hooks and slices by up to 75 percent, which means Dad's long drives are guaranteed to spend less time landing in the woods and more time rolling on the green. Granted, they are illegal to use in any USGA-sanctioned competition, but who's to begrudge him a little confidence boost in a casual nine holes with his buddies?
$29.99 to $39.99 at polaragolf.com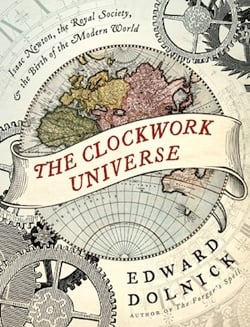 The Clockwork Universe
New York Times best-selling author Edward Dolnick vividly explores some of history's greatest scientific minds in his new book, The Clockwork Universe: Issaac Newton, the Royal Society, and the Birth of the Modern World. At the end of the seventeenth century—a period plagued by war, disease, and turmoil—Galileo, Newton, and Kepler envisioned a world that ran like clockwork. And yet, they spent these years feeling torn between their religious beliefs and the laws of science. So now Dad can "impress" the family with even more historical tidbits at get-togethers.
$27.99 at Politics & Prose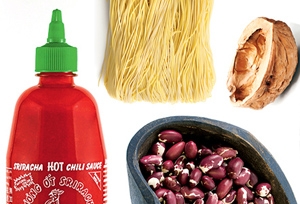 The Ultimate Pantry Overhaul
It's a lot easier to whip up a savory meal on the fly when you have a well-stocked pantry. For our Where to Buy Great Food package, Washington's top chefs dished on their favorite everyday cooking ingredients (as well as a few secret additions)—including pickled Szechuan peppers, crystallized ginger, and Madagascar vanilla-bean paste. Wrap up the most delicious-sounding options in a handsome gift basket, then give us a call at 202-296-3600 (ask for Patrick Jules) and we'll mail you the issue that explains what to do with them. For the man who made you pancakes every Sunday morning as a kid and whips up impromptu six-course meals when you casually drop by for a grown-up dinner, there may be no better present. (PS—For some splurge-worthy ingredients, here are eight add-ons worth the extra cash.)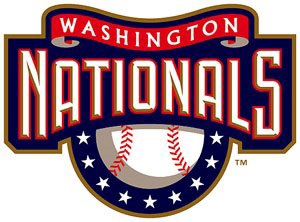 Lost Boys Father's Day Raffle
If Dad's a big baseball fan, Georgetown men's boutique Lost Boys is the place to pick up his present. Shop for dad at the hip clothing store (brands include Theory, Steven Alan, and Band of Outsiders) and be entered in the store's Father's Day contest for a chance to win two Diamond Club-level Nationals Tickets for the June 19 Father's Day game (Nationals vs. Orioles), a private tour of the stadium, and two $100 gift certificates to Lost Boys.
1033 31st St., NW; 202-333-0093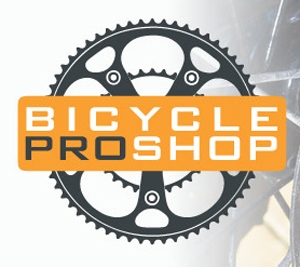 Bicycle Proshop Full Bike Overhaul
If your dear old Lance-Armstrong-in-training is donning spandex every chance he gets, it might be time to send his bike in for a tune up. Treat Dad's two-wheeler to a Full Bike Overhaul at Bicycle Proshop. Service techs will disassemble, clean, and wax well-worn rides, making them sparkle like new.
$300, locations in Alexandria (3240 Duke St.; 703-212-2453) and Georgetown (3403 M St., NW; 202-337-0311)
Subscribe to Washingtonian
Follow Washingtonian on Twitter
More>> Shop Around Blog | Style | Find a Spa